[Top 15] Best Third Person Shooters With Great Gameplay
Updated: 28 Jul 2021 2:37 pm
[Top 15] Best Third Person Shooters
3rd person shooter games Consist a good chunk of the gaming industry, they're wildly popular, let's take a look at the best ones on this list.
15. Saints Row The Third Remastered  (PC, PlayStation 3, and Xbox 360)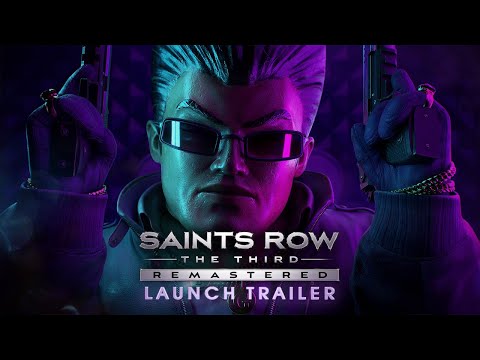 Originally released in 2011  and the remaster coming 10 years after ( May 2021 ) it is Hailed as the best game in the saints' row series for its over-the-top fun game and humorous gameplay, It had to make the list.
What distinguishes Saints Row the most is the chaos in the world and the different activities, the game is trying to be different from the rest of the boring open-world games in the last ten years, which follow a certain system in missions and opening areas.
Crazy Characters in a crazy world with crazy cars and weapons. Saints Row delivers Stupid fun that anyone can enjoy.
I go back to that game every once in a while since its release when I'm in the mood for some guaranteed fun.
14. Ghost recon wildlands (PC, PlayStation 3, and Xbox 360)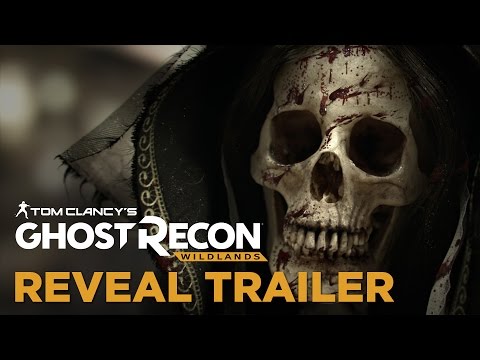 Published by Ubisoft In 2017, Ghost recon quickly gained praise from its community for the experience it offers, Ghost recon series is known for a tactical shooter gameplay style, this time in an open world that is set in Bolivia.
In Wildlands, the player takes on the task of liberating Bolivia from the control of drug dealers and outlaws as a member of one of the US Special Forces teams called the Ghosts.
The ghosts were sent on an almost impossible mission to eliminate the Santa Blanca organization and their leader, El Sueno, who has unlimited influence, enormous wealth, and the most prominent producer Manufacturer, and supplier of cocaine in the world.
This installment experimented a little outside its usual comfort zone, it didn't fail by any means but it had some shortcomings that don't take away from the overall Ghostrecon experience.
13. Sunset overdrive (PC and Xbox one)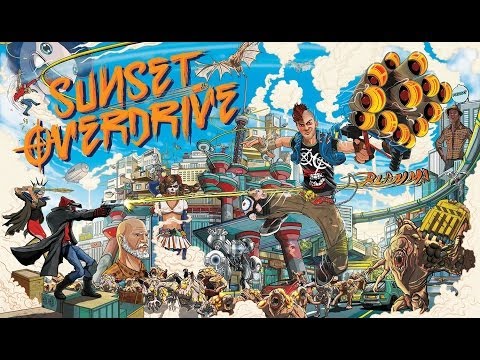 Sunset Overdrive is an action-adventure shooter video game developed by Insomniac Games who are now known for the great spiderman game. The game is set in 2027, in a fictional metropolis called Sunset City.
The story of the game tells about a man or a woman (your character can be customized in the game) trying to escape from a city that began to be infested with strange mutated creatures. humans became savages and attack anything that comes close to them.
This is all because of a fishy energy drink that a huge company in the city has begun to promote. You will be a simple cleaner, who suddenly finds himself in trouble and tries to escape from the city with the help of the remaining survivors.
In the game, you will fight waves of different enemies using different and crazy weapons, in a story that is characterized by comedy and funny and unexpected situations.
12. Mass Effect 2 (PC, PlayStation 3, and Xbox 360)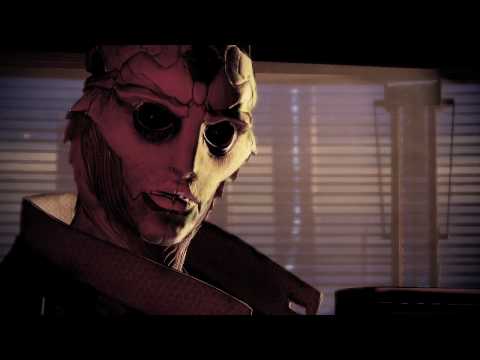 Mass Effect 2 is an action role-playing 3rd person game developed by BioWare and published by EA in 2010.
The story of the game tells us about Commander Shephard part of an advanced race who works to forget what happened to him in the past and to take revenge.
Sheppard, who is considered a soldier, faced several threats and he won once over the enemies and religion that aspires to control the galaxy, but with Sheppard, there is no impossible.
After his victory the first time Sheppard was not reassured and wanted to exterminate all the enemies so that he would not remain A living villain, that's where the surprises are.
It is the darkness that dominates the atmosphere, as the game has become a little dark, but this has added a lot of fun to the players, as you find yourself in the dark not knowing where a monster might surprise you.
For me, It felt like a mixture between Halo, call of duty, and a few sprinkles of Gears of war, which are all great games, meaning that mix works great for mass effect 2, and for that,, it's probably my favorite in the franchise.
11. Splinter cell blacklist  (PC, PlayStation 3, Xbox 360, Wii U)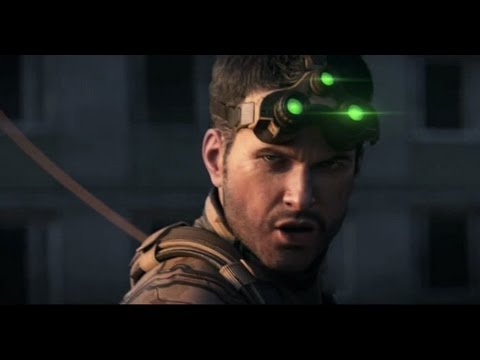 This sequel goes back to the stealth style in Splinter cell Conviction and it's so satisfying for the hardcore fans of the series who missed that with the 2010 release.
This one is focused primarily on the action element, one of the features that allows for so much fun is the one where the player can select and kill four enemies instantly without the need to sneak or shoot.
The new Blacklist still has an automatic kill feature and it also puts Fisher back in place in the dark (there are some phases during the day). Some forgotten elements of the Splinter Cell series return with this installment as well, from pipes to ledges that allow you to climb on them and drop kill enemies.
The stages also have air channels that allow you to crawl and sneak through and discover different routes. It all combines to make an excellent stealth game.
After conviction, I was afraid that I can't be topped but I was pleasantly surprised playing Blacklist.
10. Spec ops: the line (PC, Xbox 360, Linux, PlayStation 3)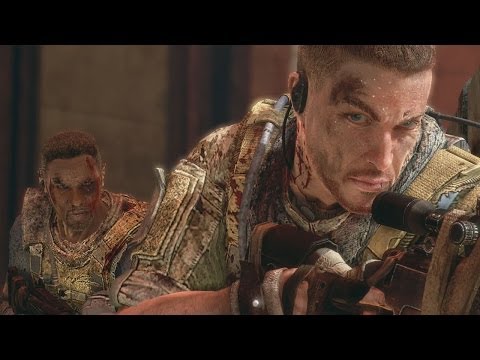 The game begins with a rescue mission Amid a difficult situation that will only get worse, The characters of the game start from one point and ends up in a completely different one and so will the player.
The story and the characters are so well written you'd think it's written by a major league story writer.
The game offers a great experience in terms of gameplay, story, and visuals. Sadly not a lot of people know about it and it's the definition of a diamond in the rough.
  9. Dead Space 2 ( PC, Android, iOS, Xbox One, PlayStation 4, Stadia )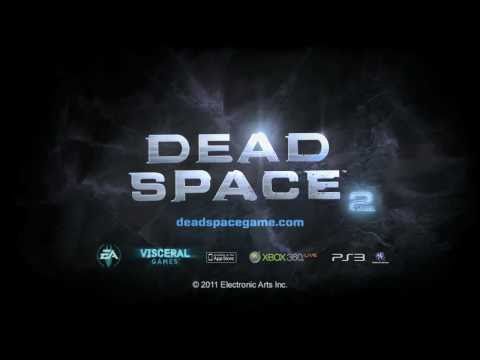 Released on January 25, 2011, after being developed by Visceral Games
Dead space got critically acclaimed not only for being a great game but also because it's one of the few sequels that managed to be better than an already masterpiece of a prequel.
It takes everything great about Dead space 1 and pushes it further as well as adding new elements.
The weapons play great, especially with the focus on Limb cutting as that is the way to kill the Aliens in this franchise, so with an amazing gameplay and incredible visual and sound design Dead space, 2  is nothing short of a masterpiece.
If you want to know what I think in the depth of Dead space 2, here's my rereview of it here.
https://www.gamersdecide.com/articles/dead-space-2-review
  8. Metal Gear Solid V ( PC, PlayStation 3, PlayStation 4, Xbox 360, and Xbox One)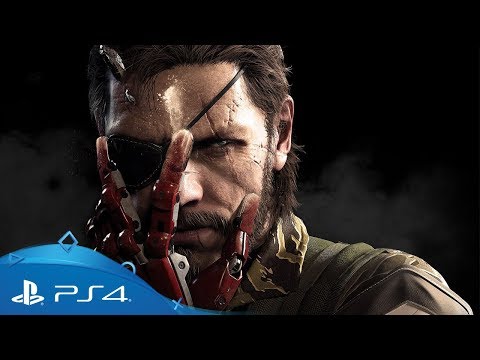 Anyone who has been near a video game knows Metal Gear Solid, Solid Snake, or Hideo Kojima, partially because the fans of these three names wouldn't shut up about it but for a really good reason, it is an amazing franchise and deserving of all the praise it gets.
MGS V  is the final installment of the popular Metal Gear stealth series, or rather the last part of its creator, Hideo Kojima. This part is characterized by its open world and giving full freedom to the player in their way of playing.
The events of this part take place in the year 1984 during the occupation of Afghanistan by the Soviet Union, as well as another playable region in Africa. The protagonist of the game is Venom Snake who wants to take revenge on those who destroyed his military bases (which we built in the Peace Walker installment).
  7. Max Payne 3 (PC, PlayStation 3, and Xbox 360)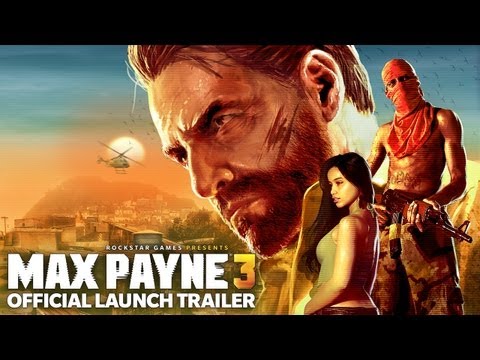 When was the last time we saw Max Payne? Well, away from the ridiculous movie, this character had very good roles in the gaming world in two action games released in 2001 and 2003  and achieved a lot of success from the development team "Remedy", who later left the character to work on the action and horror game project "Alen wake" for PC and Xbox 360.
The story of this part takes place in Brazil, Max works as a security guard for a wealthy family, and as long as Max Payn is there, problems are surely going to be behind him.
A gang kidnaps the wife of the rich guy max works for, and from here begins Max's adventure through the poor neighborhoods and rich palaces of Brazil to try and save the girl, during the story, you will learn about many surprising events by knowing who is really with you and who is trying to eliminate you.
When I saw the trailer for Max Payne 3 I was so excited I replayed both the first two titles and when I played Max Payne 3 I was telling everyone I know to play it.
 6. Just Cause 4 (PlayStation 4, Xbox One, and PC) 
Just Cause The action-adventure game returns with the fourth installment in Just Cause 4, completing the story of its hero, Rico Rodriguez, who heads to Solis to stop the Illapa project that allows weather control designed by his father, the project fell into the wrong hands and Rico works to stop it.
The game is known for allowing the player to do crazy stuff with crazy tools, strapping cars together, and lifting them in the sky with a parachute? sure why not.
This part introduced the weather factors, which include sandstorms, thunderstorms, storms, and heavy rain, this addition provided more depth to the experience and added more challenge.
Either the weather may be an additional enemy in front of you or it works in your favor. Vision will become limited and mobility will become more difficult, this may help you bypass enemies when seeing you being a snaky boy becomes difficult, it also allows you to fly farther and faster.
Just cause 4 to me is one of those games that are made for the player to make their fun, they give you a big map a lot of crazy tools and you just create your experience.
5. Mafia 2 (PC, PlayStation 3 Xbox 360 Mac OS X PlayStation 4 Xbox One)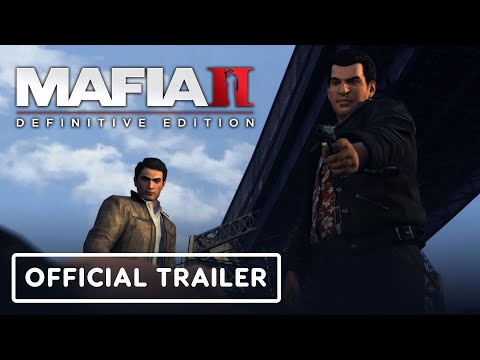 Created by 2K and published in 2010 Mafia 2 still stands the test of time and is considered one of the all-time greats in the gaming community.
The game tells the story of Vito, an immigrant from Italy to America, who gets into many problems that push him to join the army and then the mafia.
A special story in which the player lives the passage of years with the character of Vito and the hardships of his life, his feelings, and his relationships with his friends, members of his gang, and his family.
The game will provide an experience between 12 to 15 hours of playtime, a time that you will not feel short nor long, and when you finish the game you will feel that this is the right time to end the story Without any stretching or random missions.
 The events will not stop and the story missions vary between driving, storming, stealing, and self-defense with different environments and exciting events full of action and feelings.
 4. Hitman 2 ( PC, PlayStation 4, Xbox One, and Stadia )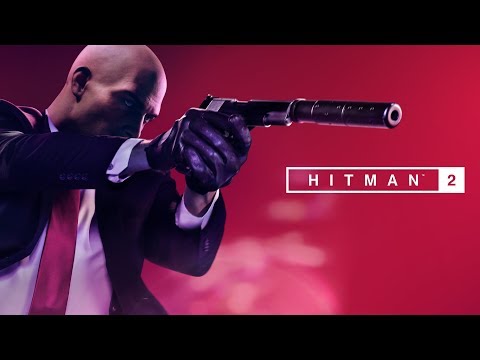 Agent 47 in Hitman 2 returns with a global espionage and assassination experience across New Zealand, the United States, Colombia, India, Austria, During, and more. The events of the story continue the first season of Hitman (2016).
 The hitman games are known for having a lot of challenging fun, but with this reimagination of the series, IO interactive which is the studio behind the game goes far and beyond in providing an unforgettable experience in the stealth games genre.
 It's the best entry of the series in terms of the design of the stages, the different methods of assassination, the ability to hide, and the use of a huge set of tools and weapons.
 I probably repaid it 3 times now, the Hitman's approach to stealth games scratches the right spots for me.
3. Control ( PC, PlayStation 4, Xbox One, Luna, Nintendo Switch, PlayStation 5, Xbox Series X/S, and Stadia )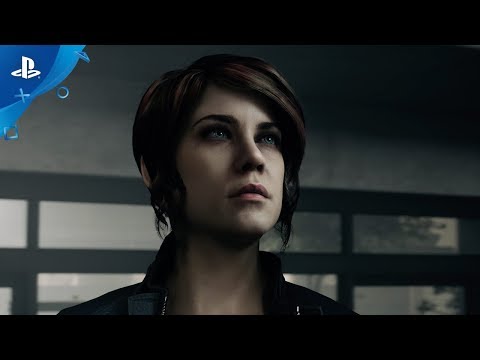 Remedy games are known for having a linear storyline, but with the linear of Control in 2019, they took a different approach.
Control has great visuals and the physics of the game are surprising at times, for example; if you use the shield skill, actual pieces are taken from the floor and form a shield and when the skill is turned off, every individual piece visibly falls on the ground.
Control offers a lot of skills like flying for a short period and guns with infinite ammo but the most fun is in the telekinesis, which makes the action and gameplay a 10/10.
I think control is one of those few games that do almost everything perfectly to the point where you can easily disregard anything bad about it. The visual design is so clean and it's the product of a coherent vision with lots of deep meanings in the use of colors and their contrast.
2. GTA V ( PlayStation 3, Xbox 360, PlayStation 4, Xbox One, PC, PlayStation 5, Xbox Series X/S )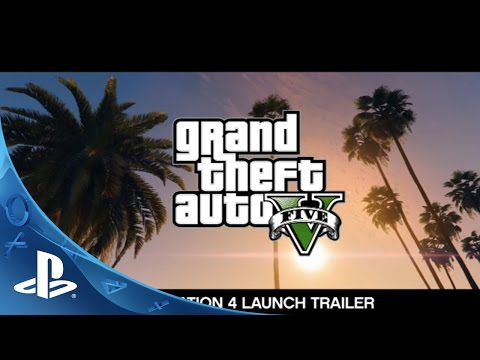 Do I need to tell you about this one? It's GTA V the Long-standing giant From 2013 that every game is compared to ever since its release.
The game Sold 145 Million copies putting it in second place after Minecraft, GTA V is an amazing game with endless possibilities in the incredibly well-made sandbox world.
The story is great, the characters are well made, the sounds design and voice acting is out of this world. There are hundreds of packs that enhance the game's visual.
I was never bored playing GTA V on my own or multiplayer, it's incredibly fun and it's one of those games I always have installed and I pop in now and then after I used to play it religiously.
1.  Red Dead Redemption 2 (PlayStation 4, Xbox One, Pc, and Stadia)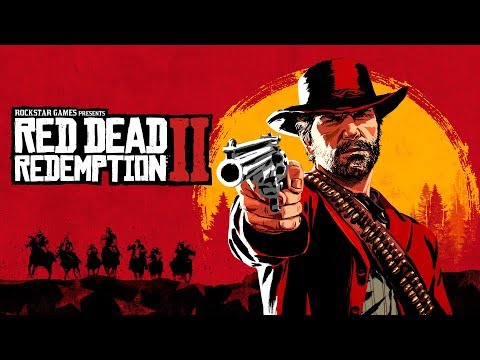 It's only fair that Rockstar games take the first place, the only thing that could top GTA V in game design is the game they made after that which Red Dead Redemption 2.
The game is so jam-packed with detailed side missions, hidden features, and extremely detailed story missions that are honestly better than most games' main missions.
I can talk about this game for hours but it's one of those games you experience on your own because of how detailed and filled with activities and characters, it takes every player on a different path, I played about 60 hours and I still had a lot more to do.
The visuals of the game are one of the best I have ever seen, and the storytelling is next level, especially with a character like Arthur who I found myself tearing a little bit for towards the end.
Image Gallery