E3 2018 Horror Games List
Updated: 07 Jun 2019 11:44 pm
Truly a face only a mother could love.
The Sinking City
The Sinking City E3 2018 Trailer
The Sinking City, an upcoming adventure-horror game inspired by the works of H.P. Lovecraft, features one of the creepier trailers out of E3. Set in 1920s America, this is very much a detective story, where you'll step into an open world terrorized by floods of supernatural origin. Dropped into Oakmont, Massachusetts, it's up to you to uncover the mysterious source that's taken ahold of the city—and its residents.
But you'll have to wait until March 21, 2019. An eternity!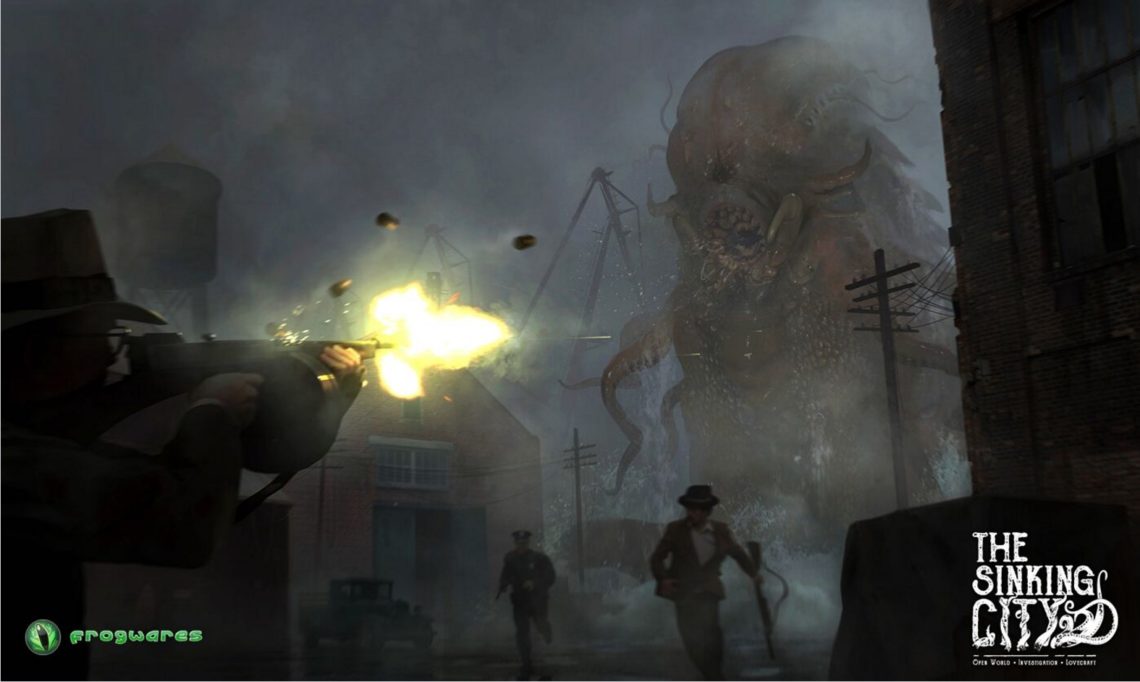 A tentacled monster wreaks havoc on Oakmont.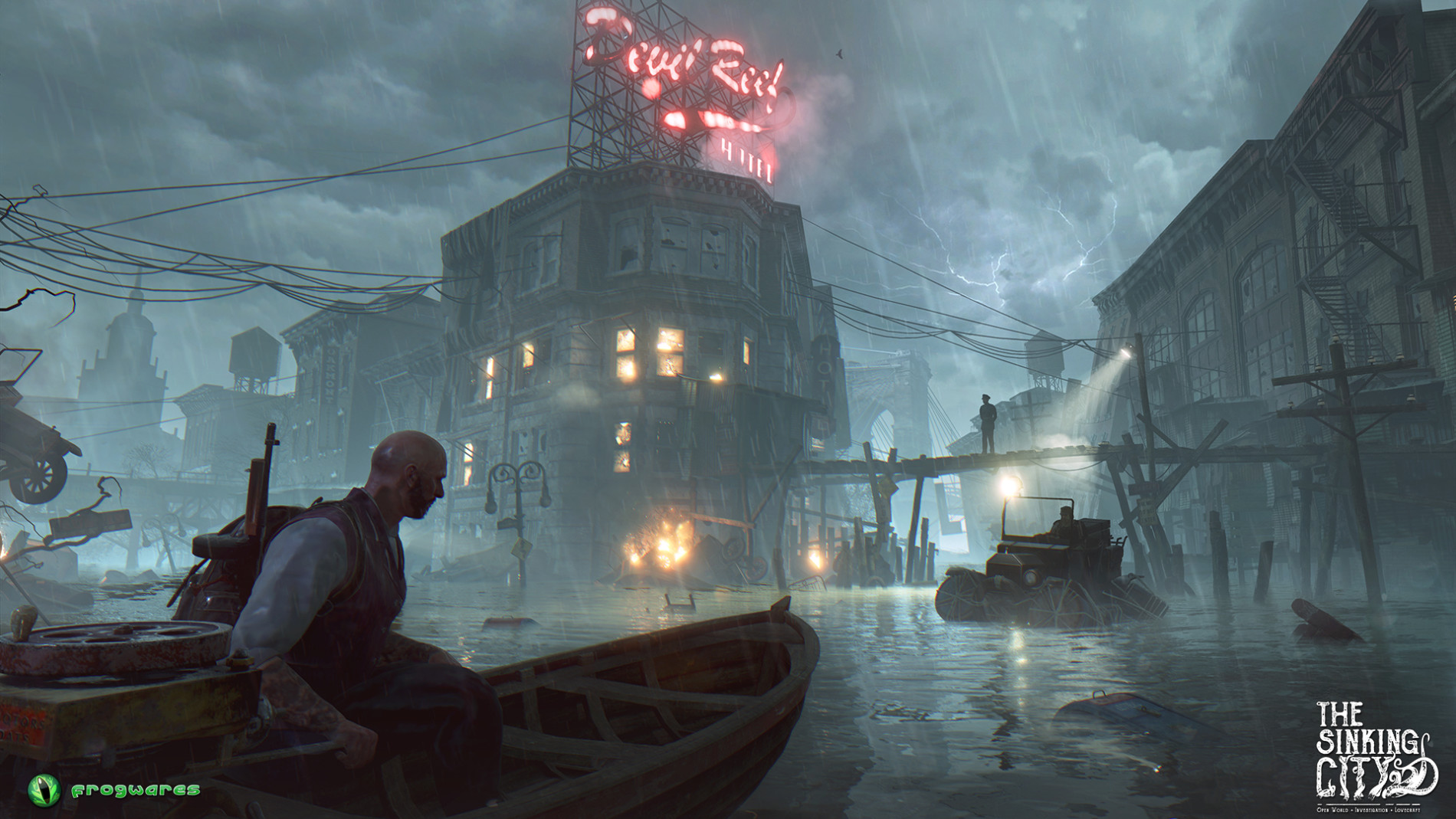 With streets flooded, much of the transportation in The Sinking City will be done by boat.
GTFO
GTFO Gameplay Trailer
An upcoming first-person action-survival-horror game, GTFO is set to be released at an undisclosed time in 2018. Form teams of scavengers and gather weapons, tools, and survival resources while you battle hideous monsters in a vast underground complex filled with valuable artifacts. Then, stay alive as you search for an escape.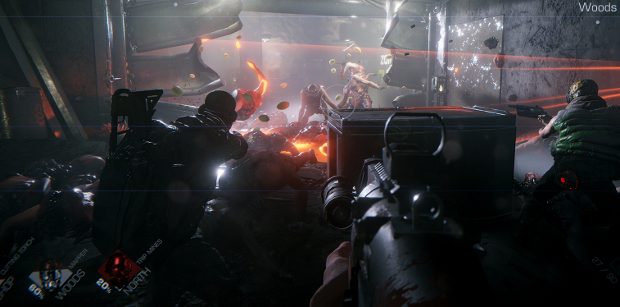 Blow off monster heads in GTFO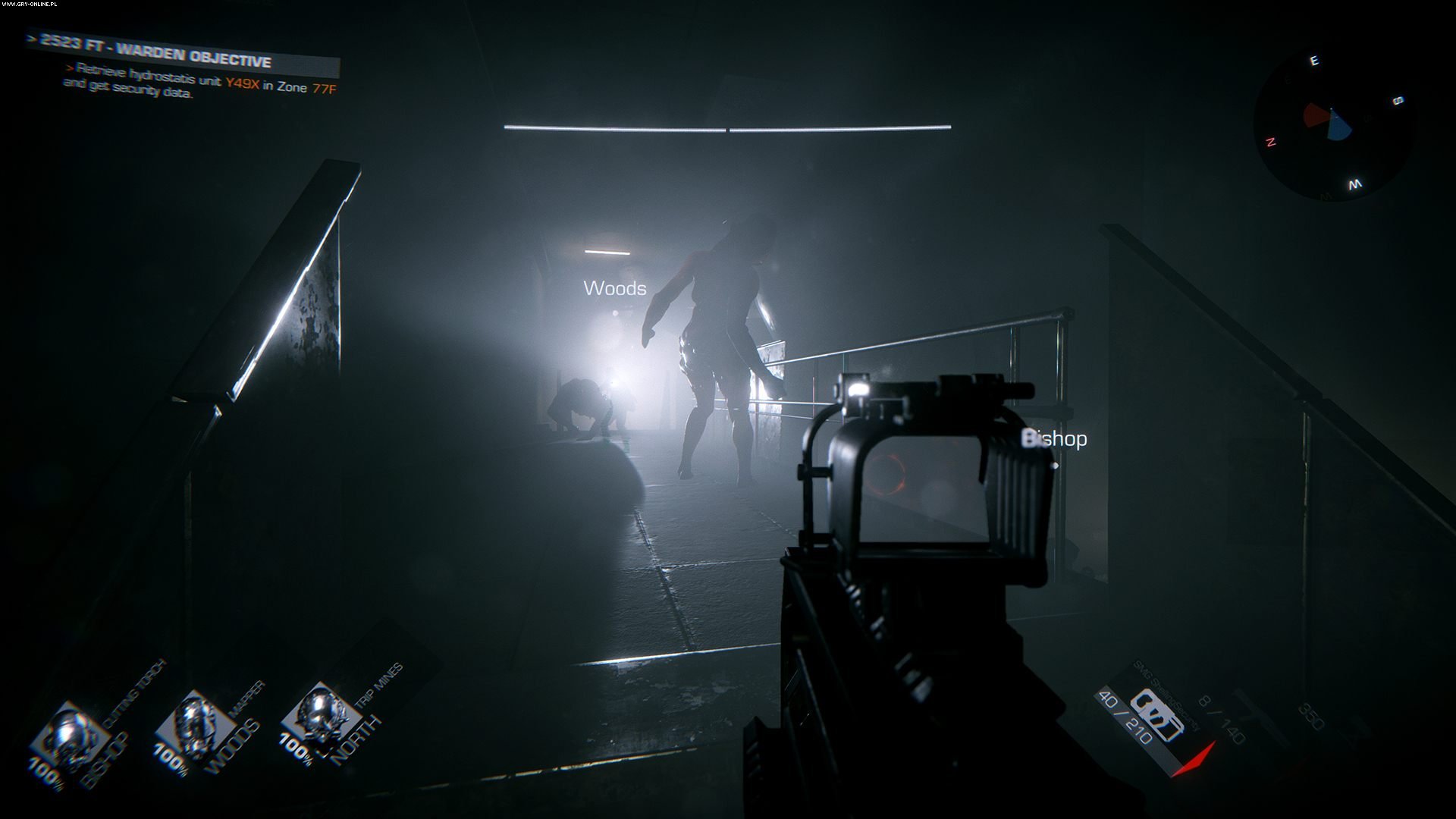 The underground setting contributes to the eeriness, as monsters wait to spring from the dark.
Call of Cthulhu
Call of Cthulhu E3 2018 Trailer
Investigate the death of an entire family on Darkwater Island near Boston and unearth secrets about the impending revival of Cthulhu, a cosmic entity created by writer H.P. Lovecraft. Balance the line between sanity and madness as you navigate this world of creeping shadows and celestial horrors. And trust no one.
Call of Cthulhu drops later this year. Stay tuned for an exact date.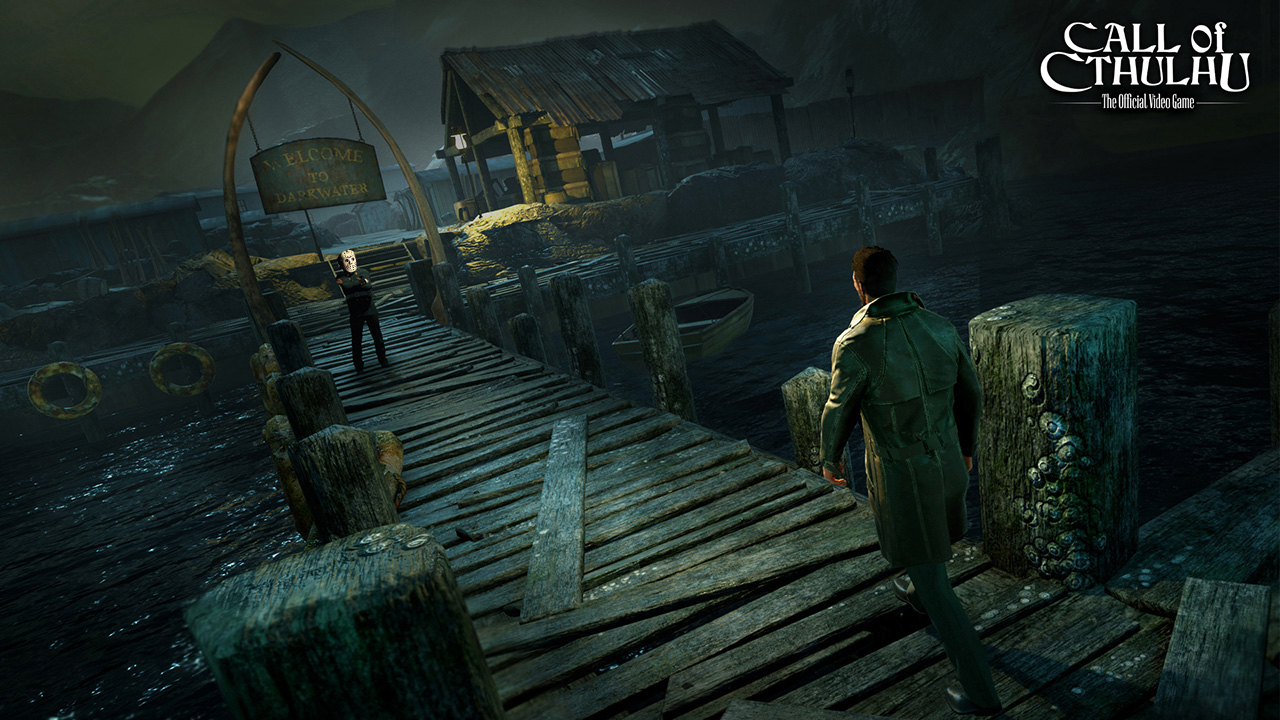 Yes, you'll have to meet face-to-face with this masked creep.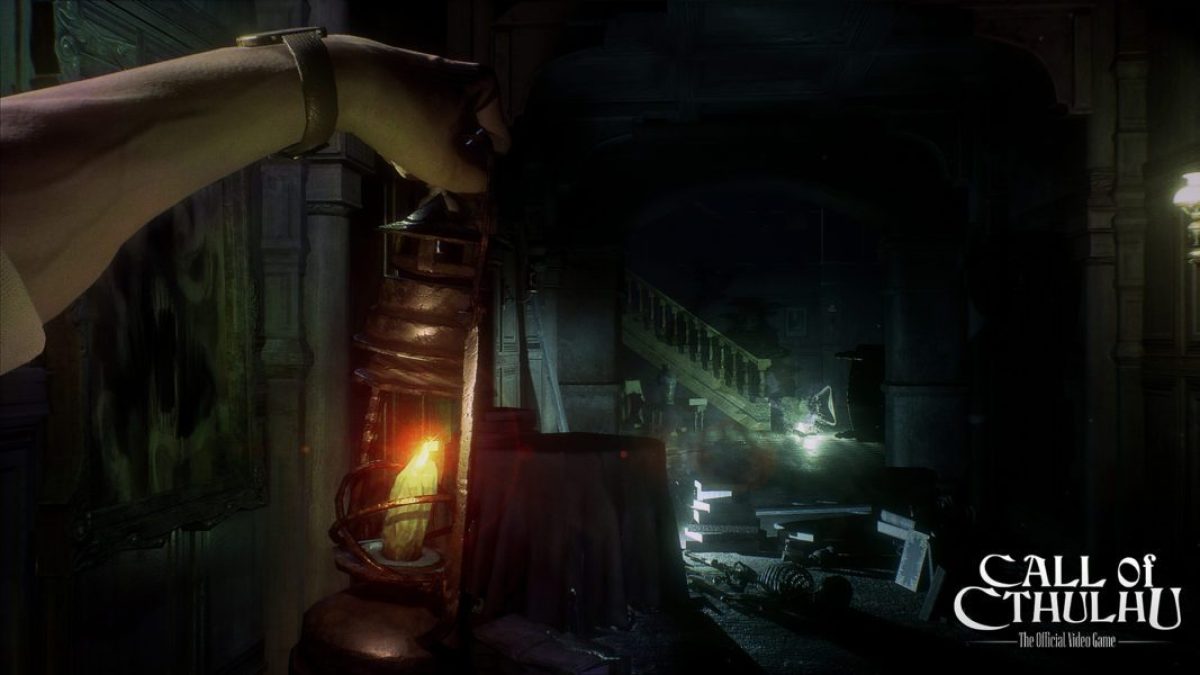 This looks like a welcoming room.
Lorn
LORN E3 2018 Trailer
Currently, in development by TeamKill Studio, Lorn is described as "a dark-fantasy, first-person survival horror game set in a desolate world, engulfed by darkness bestowed upon it by the rule of a tyrannical king" on the game's official site. It sounds about right. As revealed at E3, the trailer features a demonic narrator who, right away, sets the mood for this world of embers and dragons and running skeletons with glowing eyes and really creepy two-legged creatures with giraffe-like necks.
There's plenty you'll have to overcome to survive this game, which is due out later this year.
The aforementioned skeleton with glowing eyes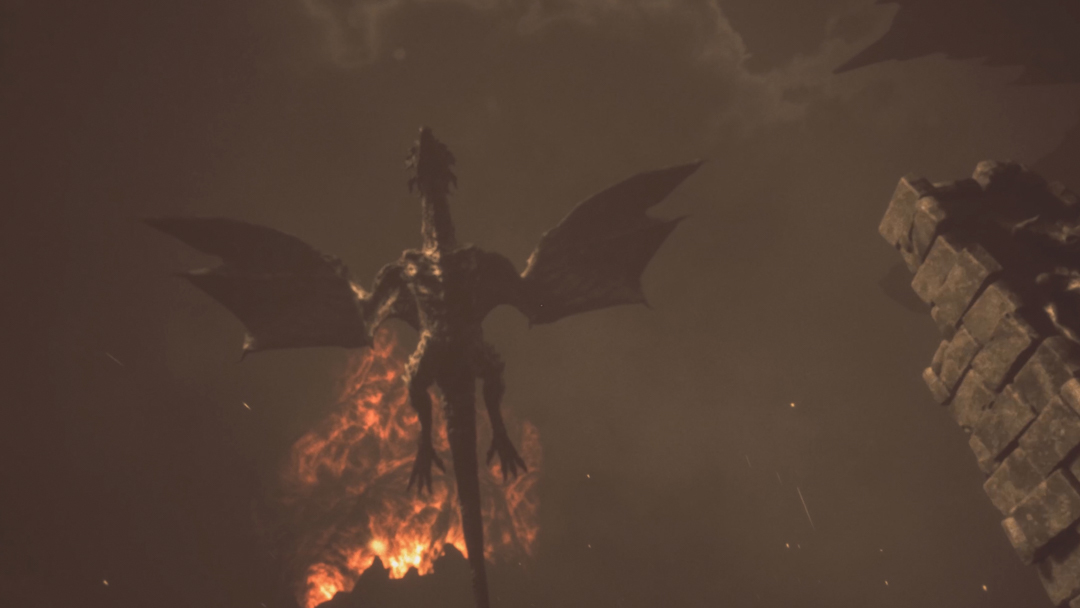 In flight: a dragon prepares to engulf you in flames
DARQ
DARQ E3 2018 Teaser Trailer
Bend the laws of physics and navigate a nightmarish dream world by walking on walls and ceilings, rotating rooms, and levitating. Collect and use found objects to your advantage as you solve gravity-defying puzzles. Most importantly, use stealth around enemies to continue your journey of the subconscious.
Reminiscent of a game like Limbo, DARQ features a young protagonist who must solve mind-bending puzzles to survive, move forward. Surrender yourself to this psychological horror, where the dream world is intensified by the game's bone-chilling music.
TBA 2018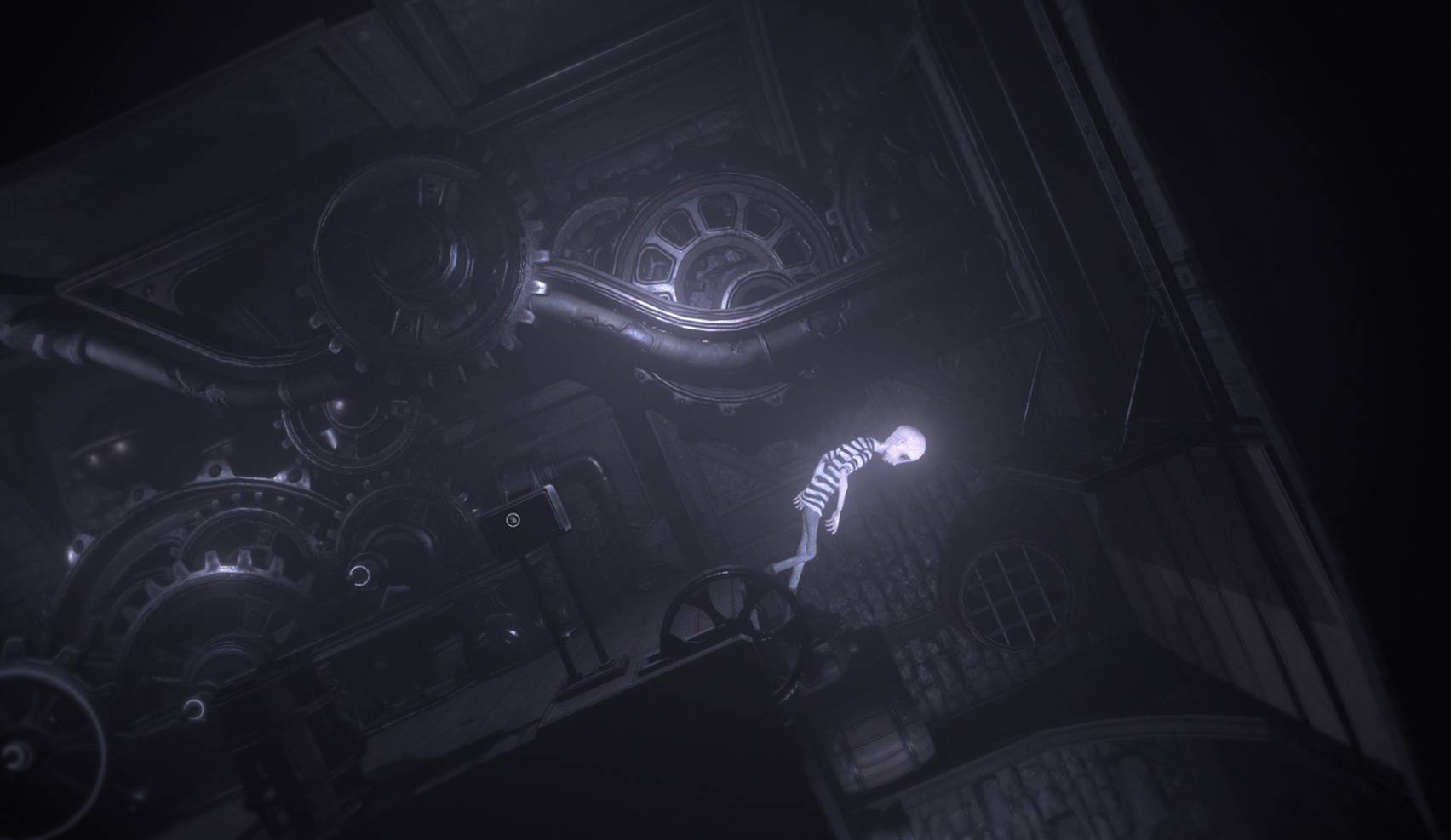 Lloyd, the protagonist of DARQ, navigates his physics-defying dream world.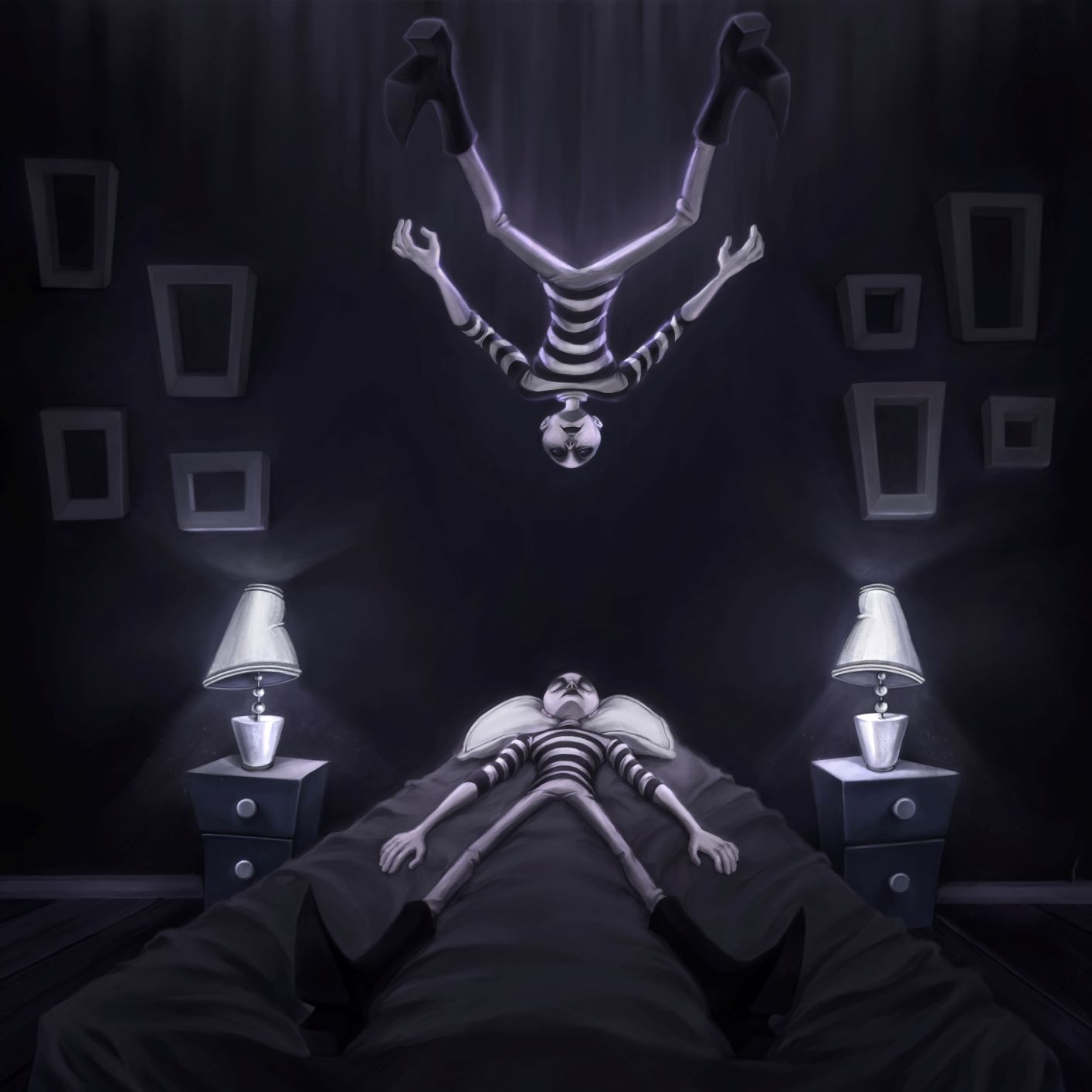 Sleep paralysis: Lloyd must surrender to—and overcome—his nightmare before he can wake up.
Resident Evil 2 Remake
Resident Evil 2 Remake E3 2018 Trailer
A remake of the horror-survival classic, Resident Evil 2, this game promises to be both nostalgic—with its familiar characters and locations—and fresh, as certain events are reinterpreted and fixed camera angles are replaced with a more engaging over-the-shoulder gameplay. As a result, the remake is darker, grittier, and gorier. Can you survive these updated zombies? Find out on January 25, 2019.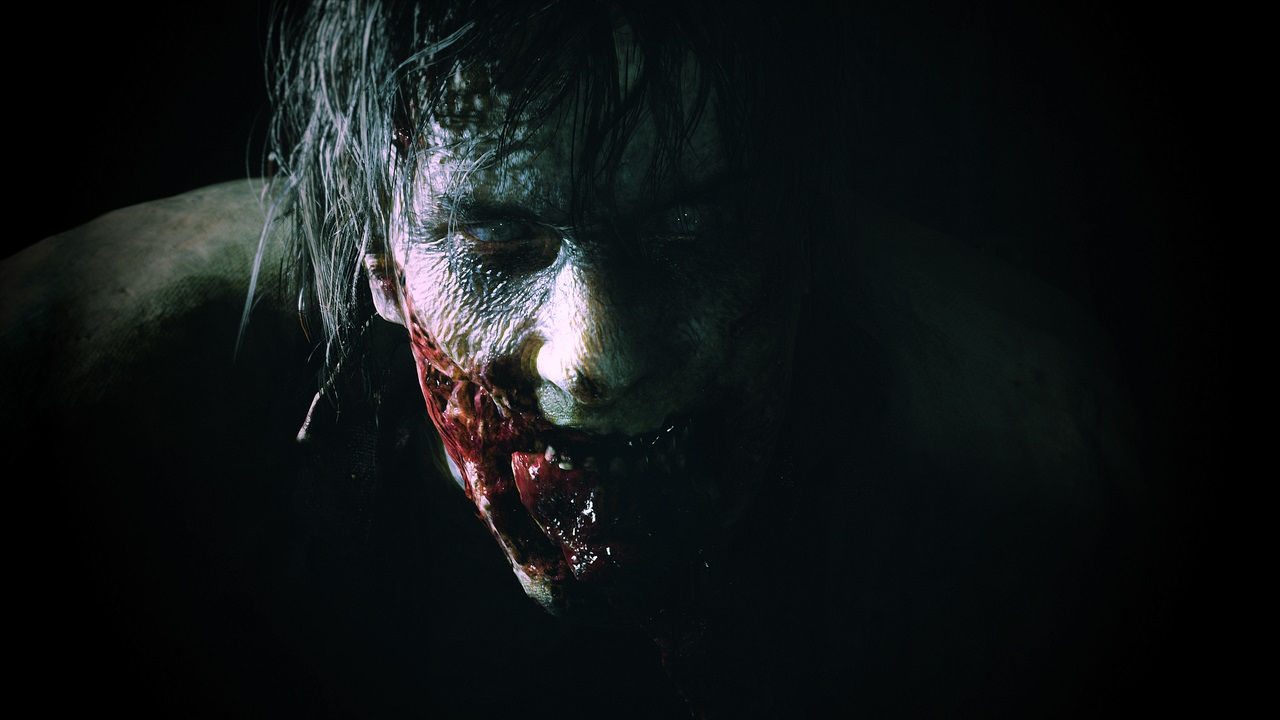 Terrifying zombie from the Resident Evil 2 Remake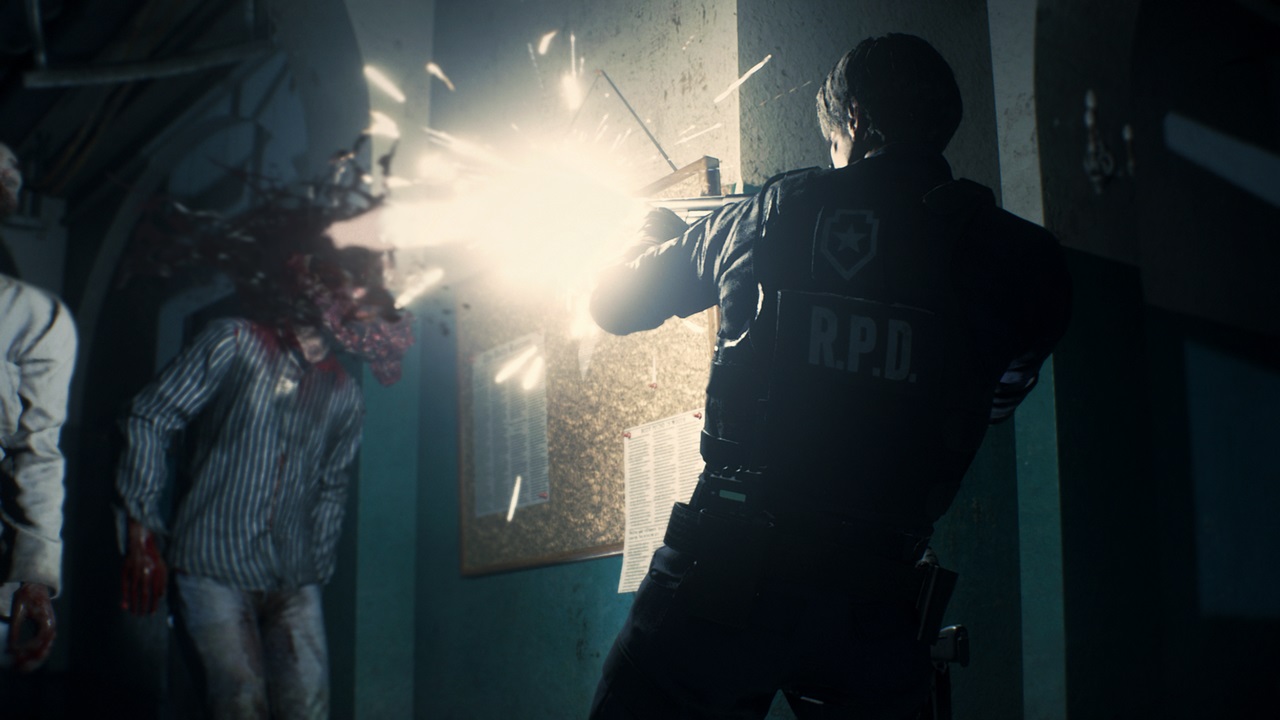 And there goes his head.
Transference
Transference E3 2018 Trailer
"Escape a corrupted mind" in Transference, a mind-bending psychological thriller from Ubisoft. Combining live-action footage with haunting graphics, you'll feel as though you've been dropped into a movie/video game hybrid. Plunged into the experiment of a mad scientist, you'll shift between three separate perspectives as you unravel a mystery in a chilling new dimension.
Available Fall 2018.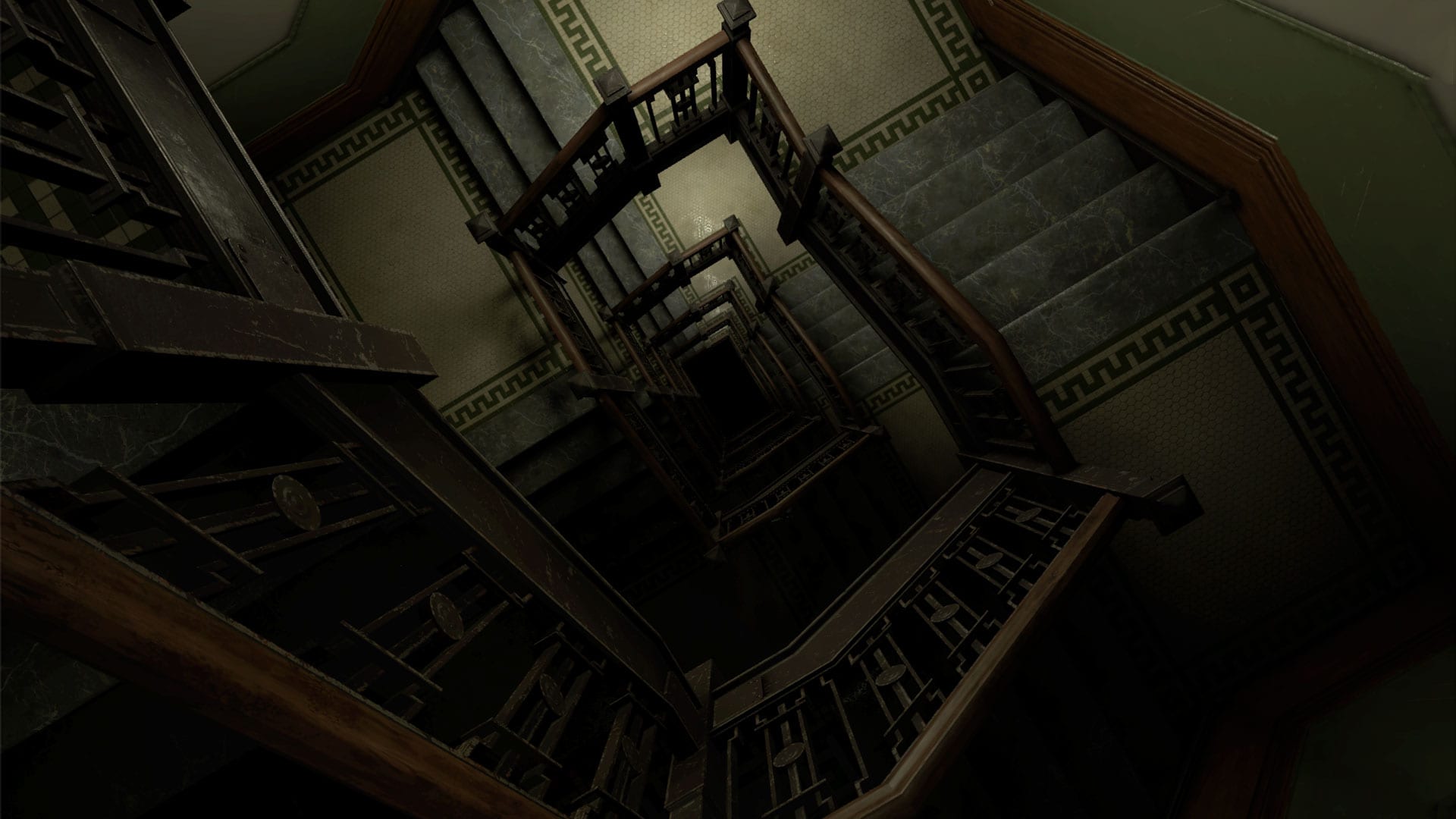 Layers: so many levels of this alternate dimension to traverse.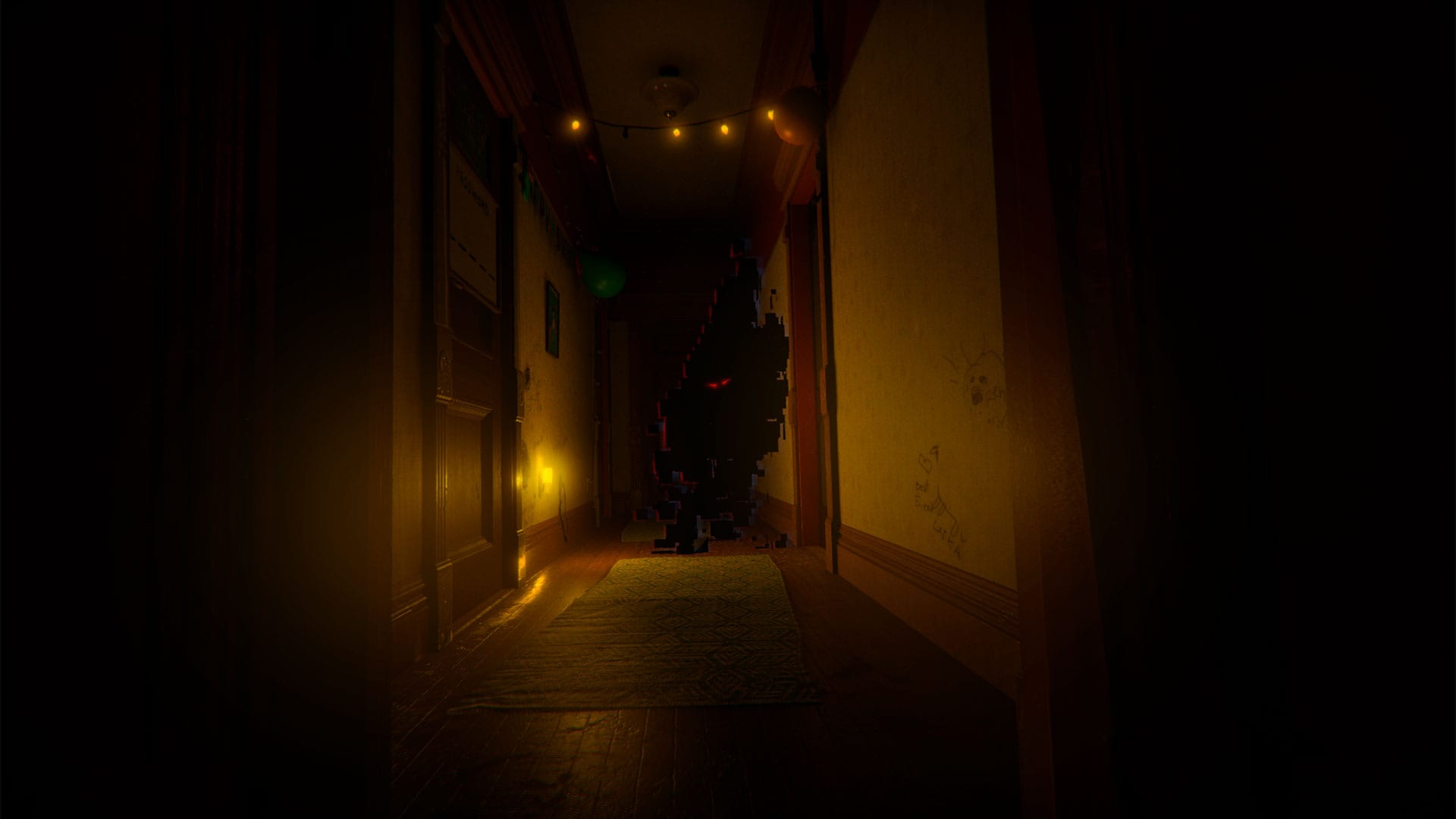 Something tells me you should avoid those red eyes.
Metro Exodus
Metro Exodus E3 2018 Trailer
Discover the bleak, deadly winter of post-apocalyptic Moscow in Metro Exodus. Blending combat and stealth with exploration and survival horror, this story-driven first-person shooter pits you against human foes and grotesque, mutated creates in a world of post-nuclear fallout. Recruit new allies to your cause, collect from a wide array of hand-crafted weapons and overcome sinister forces in a desolate, frigid wasteland.
Coming February 22, 2019.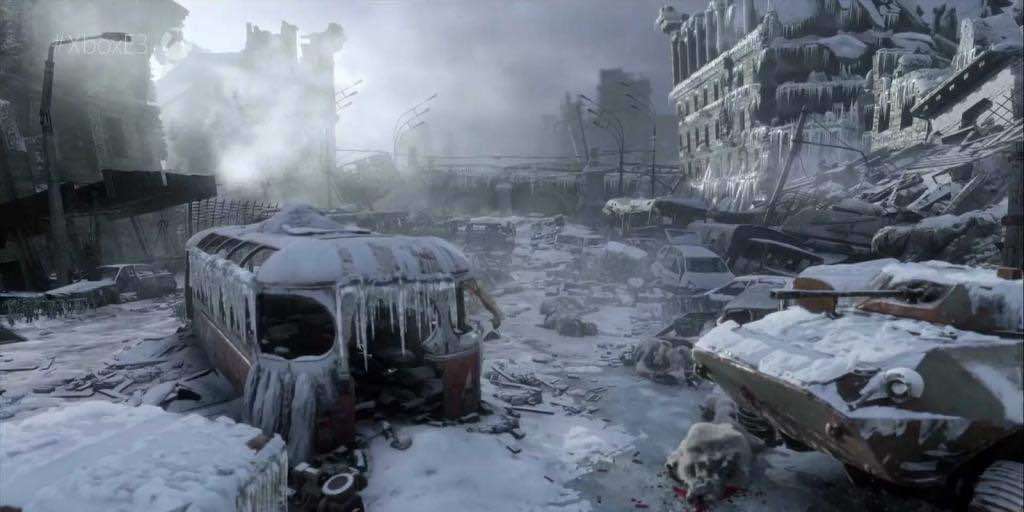 Pretty, pretty, pretty cold: a look at the desolation found in the upcoming game, Metro Exodus.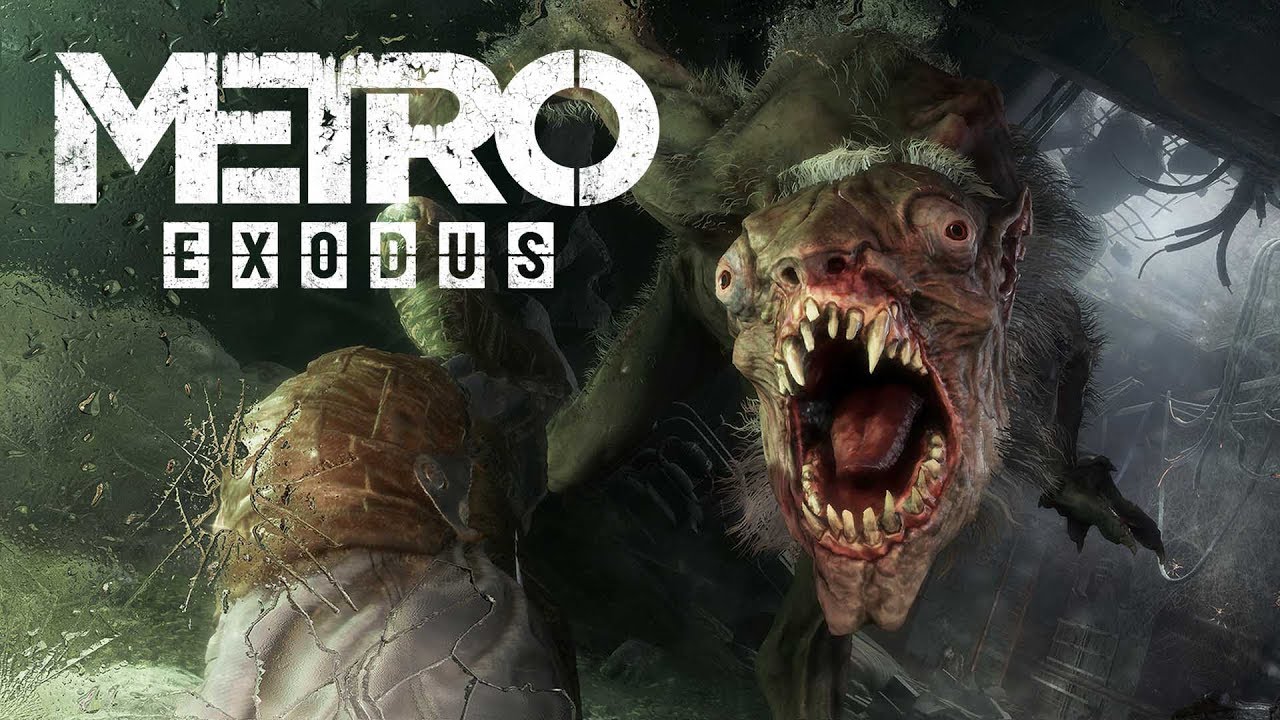 Ahh!
DOOM Eternal
DOOM Eternal E3 2018 Teaser
The teaser for DOOM Eternal is bonkers. Earth now overrun by hell, you have to contend with the likes of demons, writhing tentacles, and, wait, was that a human brain walking on crab legs? Expect total chaos as you prep to engage in first-person combat with demonic forces. Expect to use that double-barreled shotgun. Expect a bloodbath.
Release date TBA.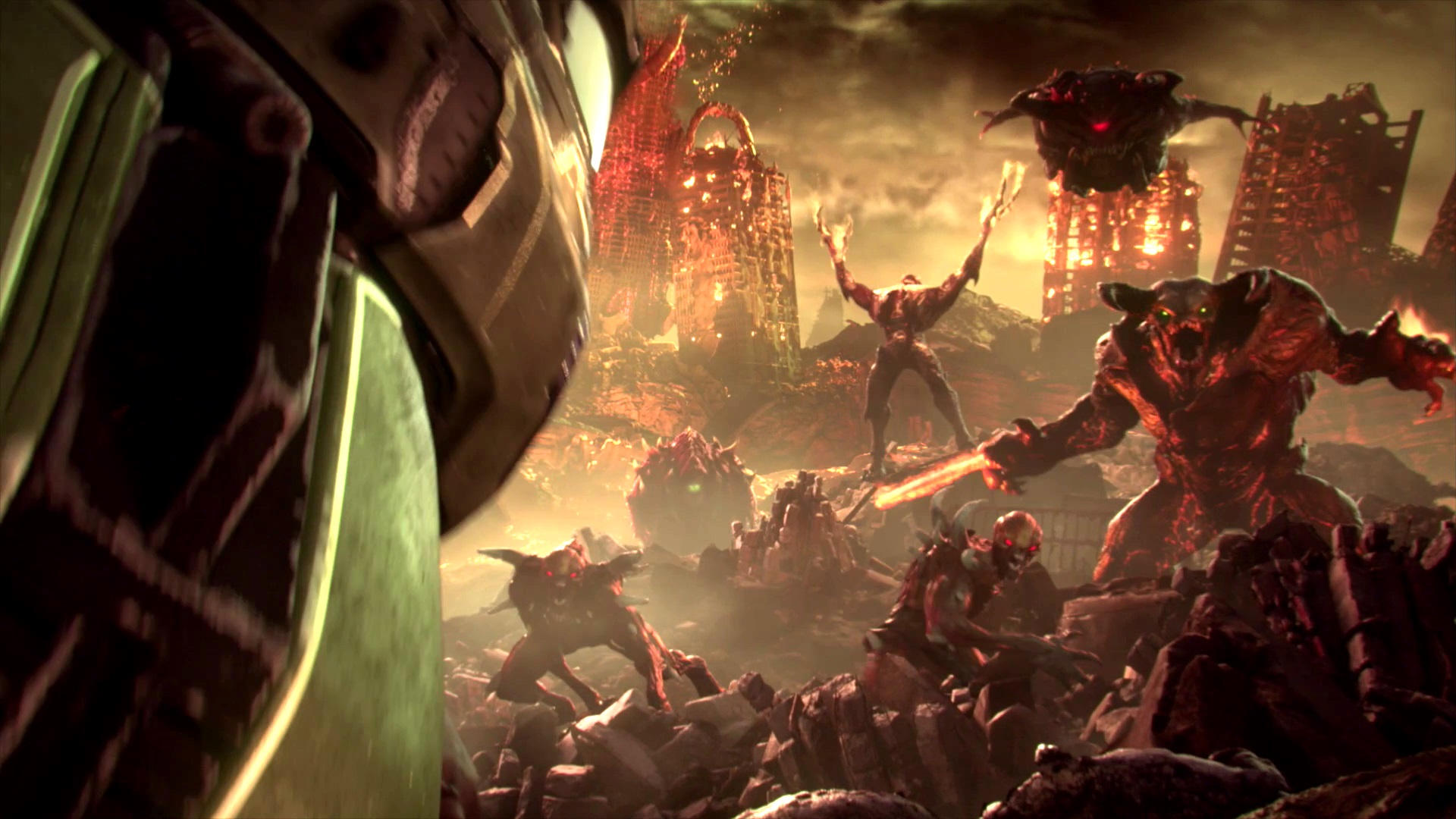 A look at those demons…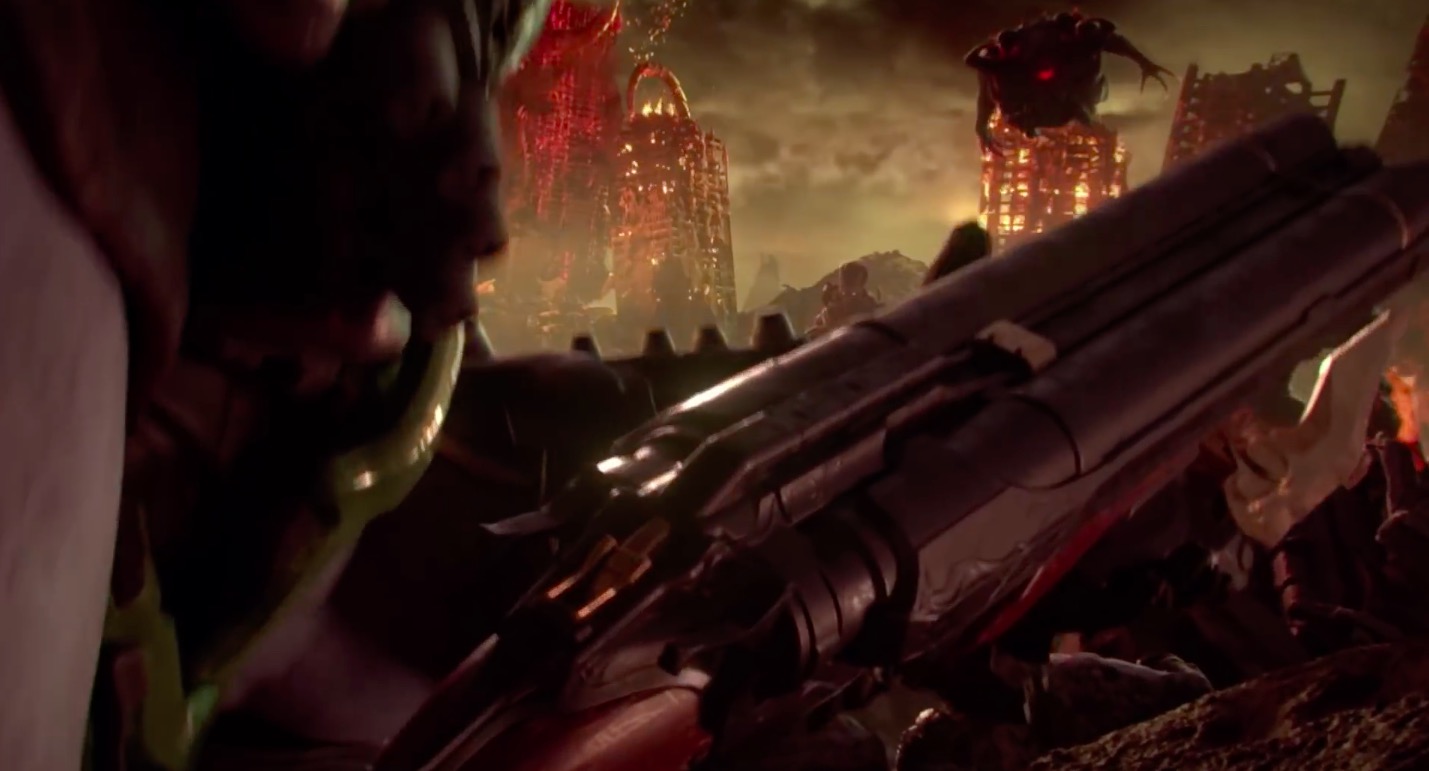 Necessity: this gun
Secret Neighbor
Secret Neighbor E3 2018 Trailer
Set in the Hello Neighbor universe, Secret Neighbor is a multiplayer "social horror" that follows a group of kids who try to sneak into their eerie neighbor's basement to rescue their missing friend. The catch: one of the players is a traitor in disguise. Play as a kid and collect keys, save your friends from the neighbor, and collaborate while trusting no one. Play as the neighbor and protect your turf, scaring and confusing intruders with all your home's gadgets.
Sign up for the alpha at secretneighbor.com.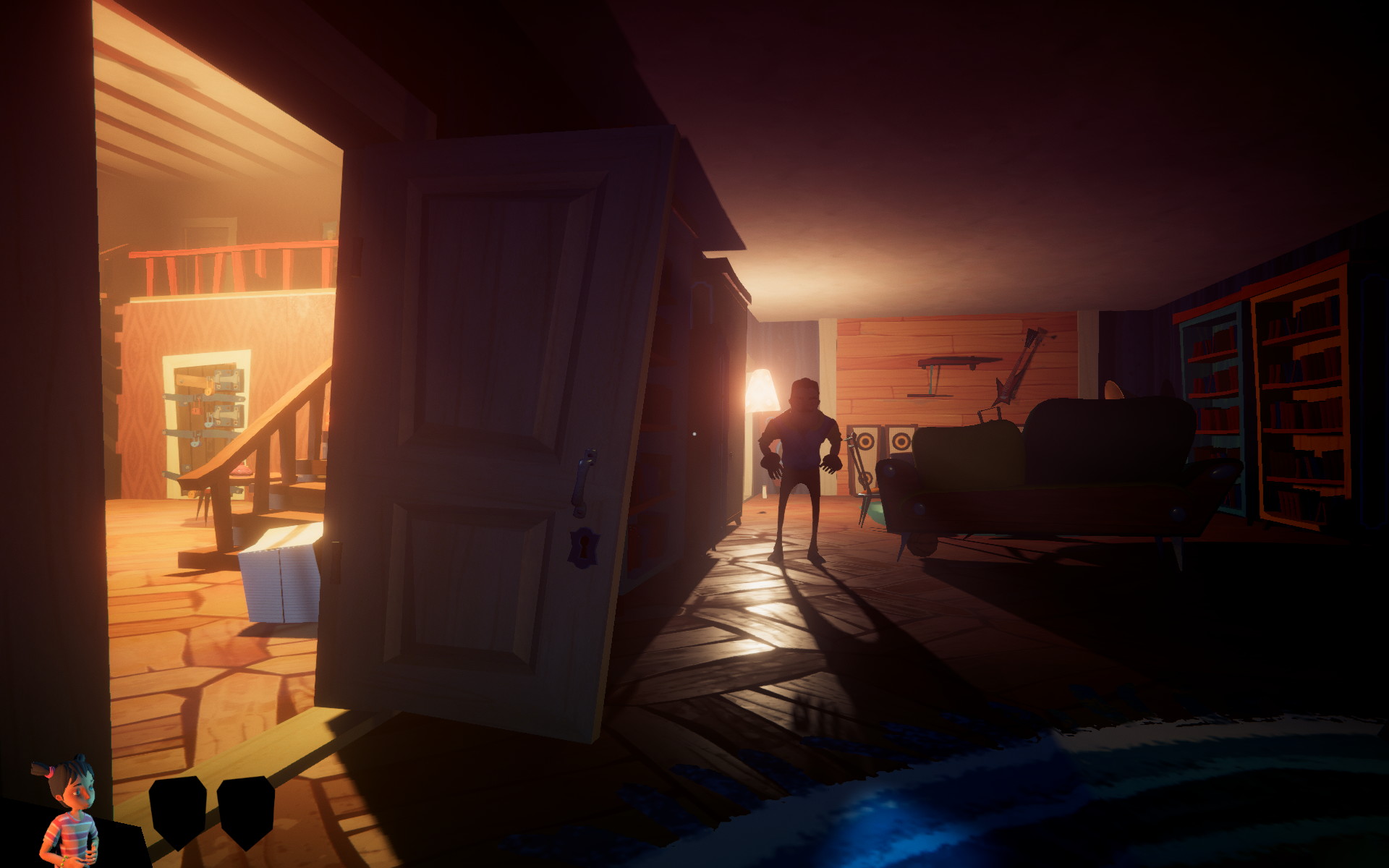 The titular Secret Neighbor creeping around his pad.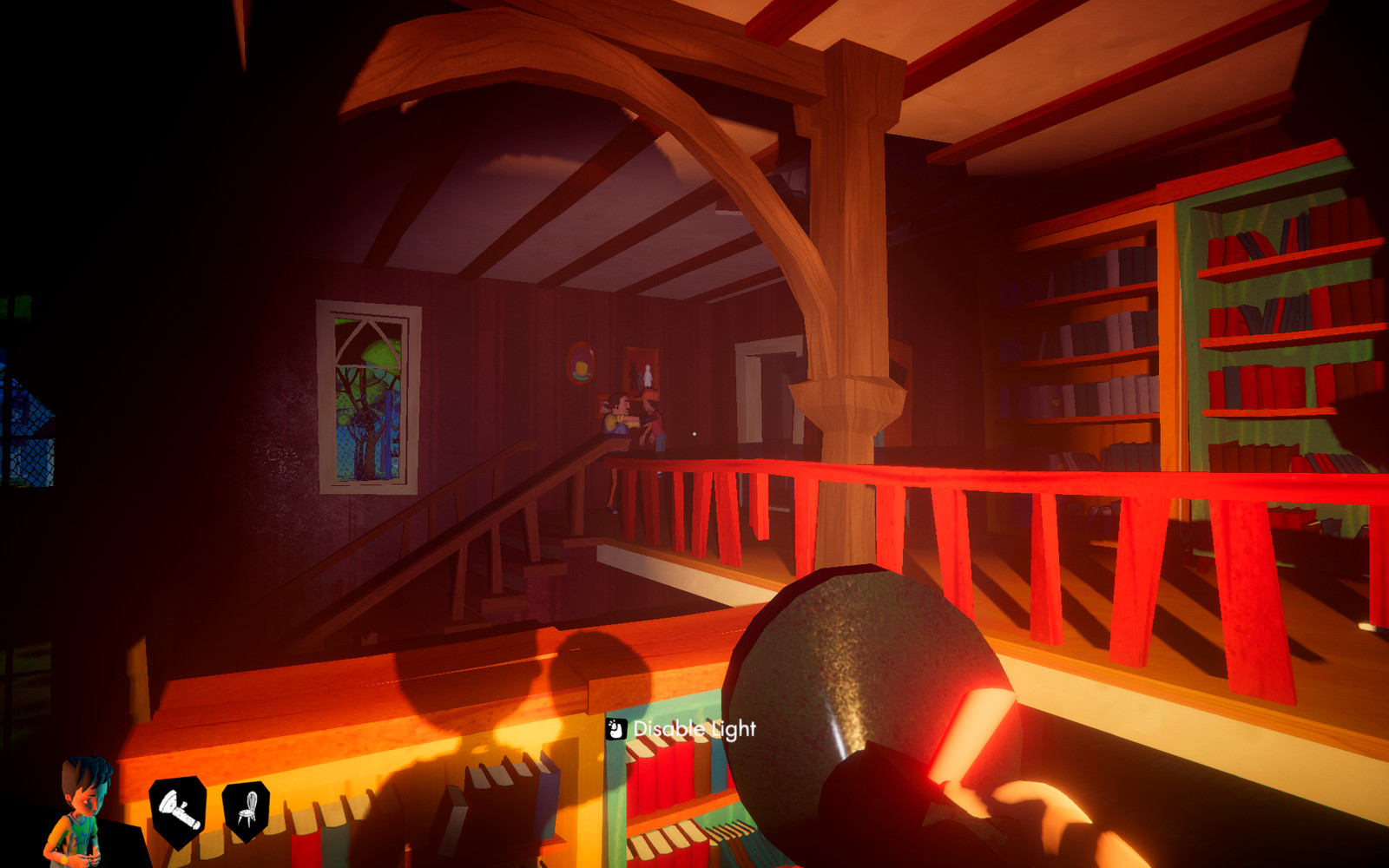 Looks like Neighbor caught a kid.
The Last of Us Part II
The Last of Us Part II Official Trailer
I'm most excited for The Last of Us Part II. Currently still in development by Naughty Dog, this upcoming action-adventure survival horror will serve as the sequel to 2013's The Last of Us. Catch up with familiar characters in the post-apocalyptic United States where you're forced to use stealth to defend against hostile humans and cannibalistic creatures that have been infected by a mutated strain of the Cordyceps fungus. If you haven't played The Last of Us, you've got time before The Last of Us Part II sees the light of day.
Oh, this one's exclusive to the PS4.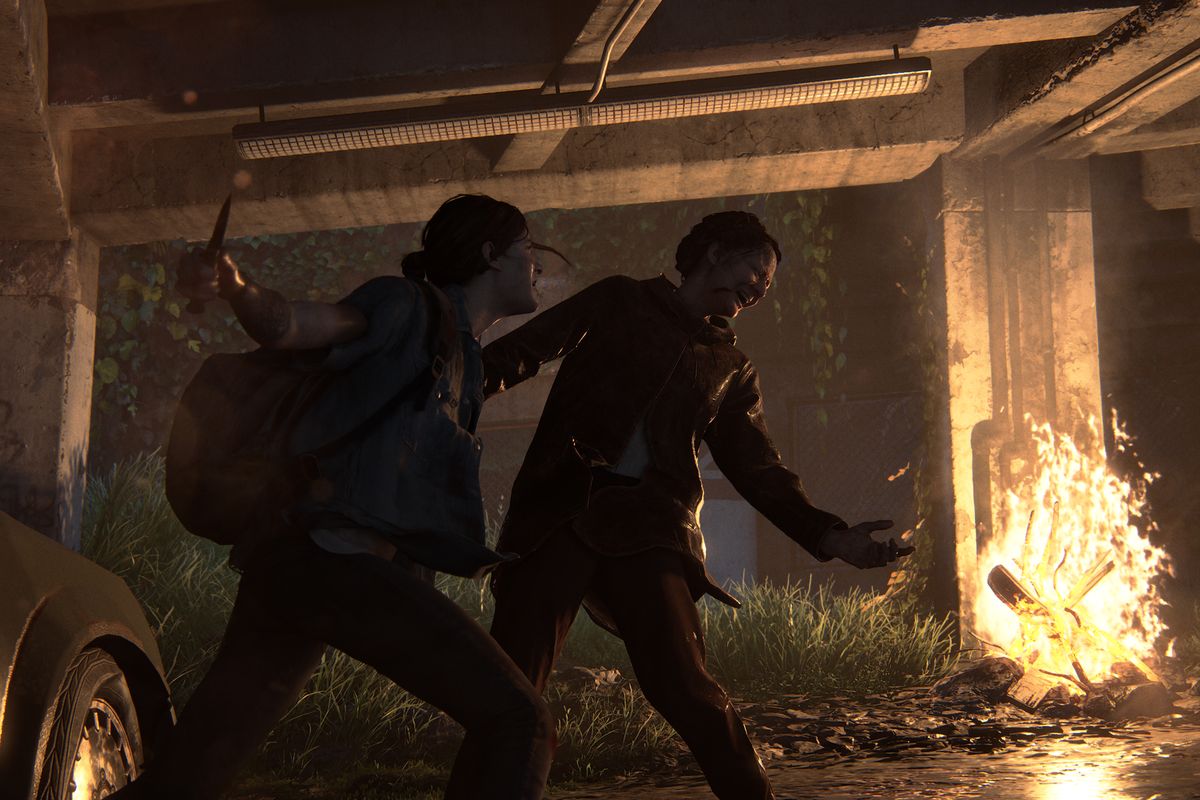 Engage in hand-to-hand combat in The Last of Us Part II
Or wield a bow and arrow against a maniac with a mallet.
Days Gone
Days Gone E3 2018 Trailer
Another PlayStation exclusive, Days Gone is set in the Pacific Northwest where you'll play as the character Deacon St. John, a bounty hunter. Struggle to survive and progress as you come across a variety of unique enemies. In addition to human drifters and marauders, Deacon will have to confront "Freakers," or mindless, feral creatures that are "more animal than human but very much alive and quickly evolving." On top of that, you'll have to prevail against hazardous environments like desert lava fields in between some of the game's more pristine landscapes.
Coming February 22, 2019.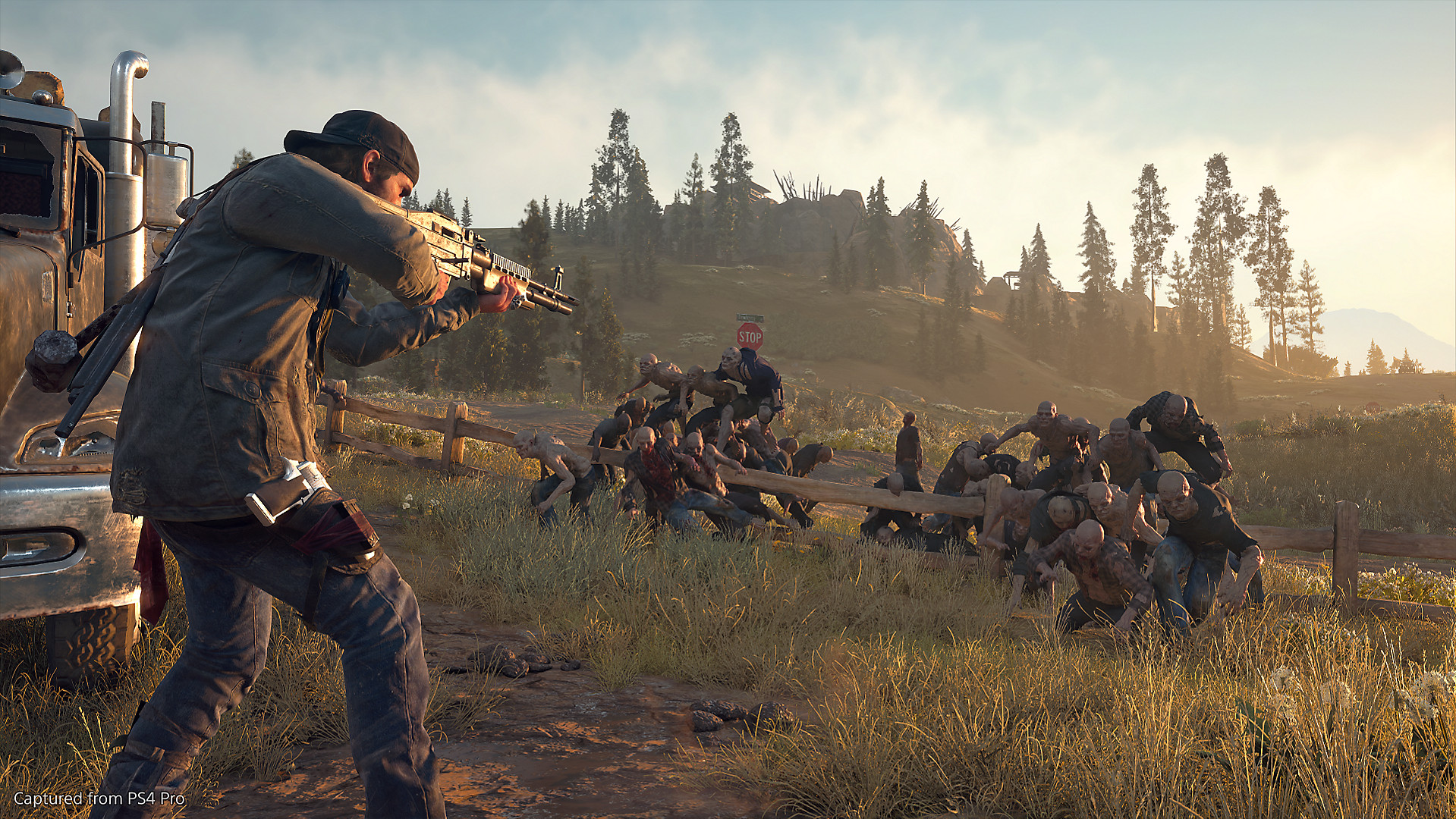 A pack of Freakers!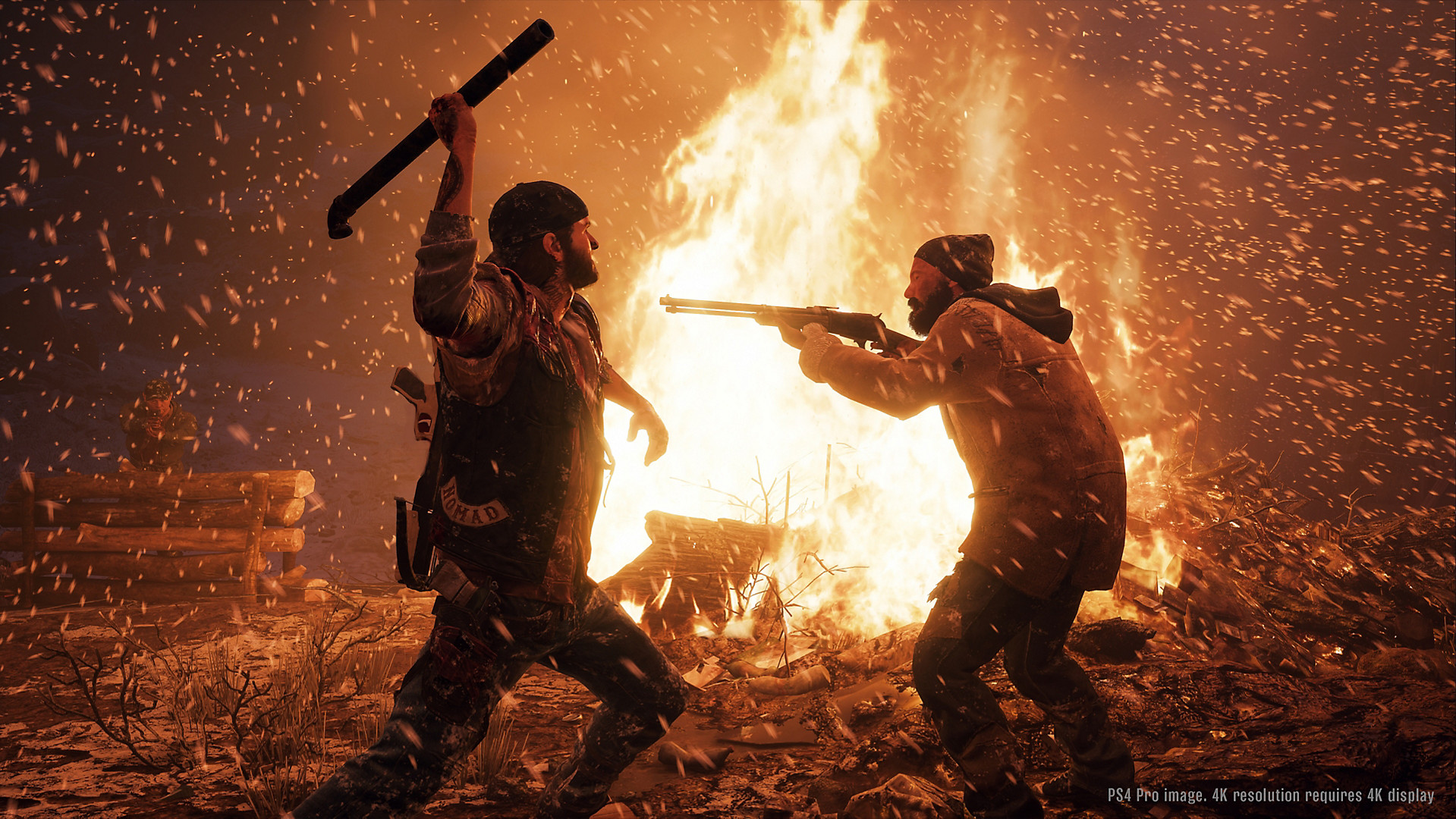 Battle your enemies with customizable weapons tailored to your strengths and preferences.
Overkill's The Walking Dead
Overkill's The Walking Dead E3 2018 Gameplay Teaser Trailer
Overkill's The Walking Dead is an upcoming first-person shooter developed by Overkill Software. The title, based on Robert Kirkman's The Walking Dead comics, places a strong emphasis on cooperative gameplay, where you and your friends fight the dead and the living. Band together in a post-apocalyptic Washington, D.C., and try to survive this action-packed, adrenaline-pumping adventure.
TBA 2018.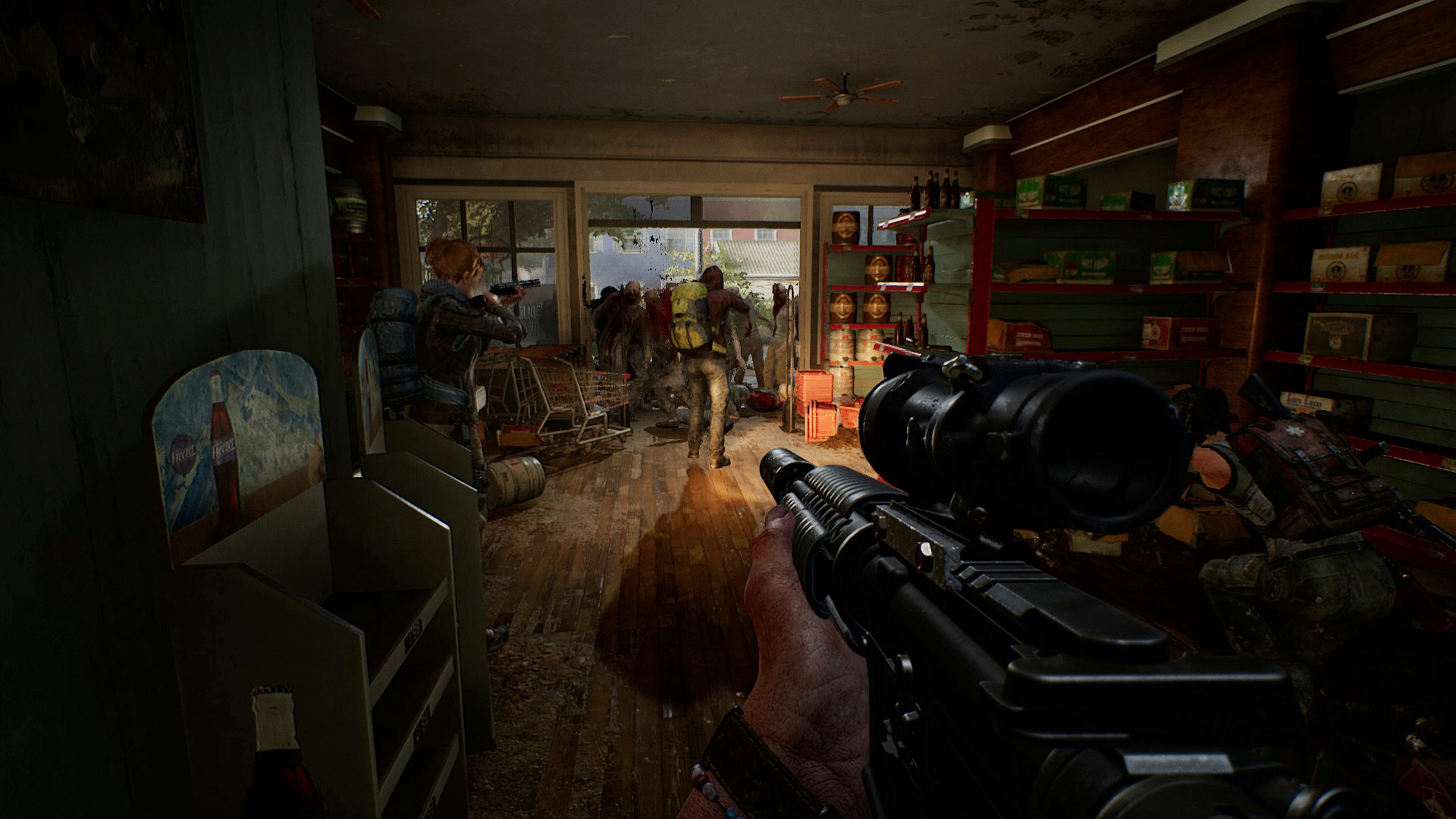 Teamwork is a crucial element of survival in Overkill's The Walking Dead.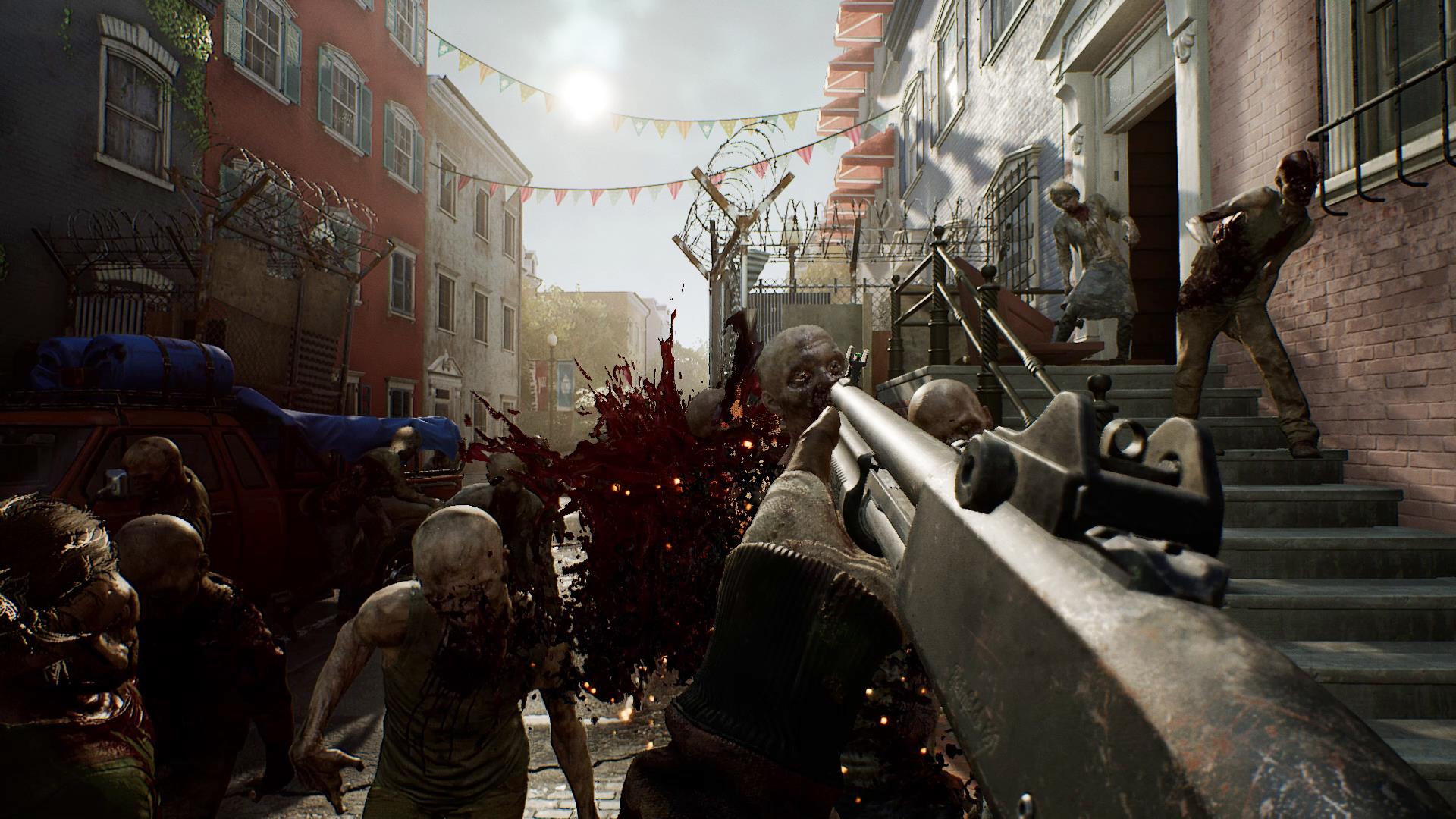 You can do worse than this shotgun when defending yourself from flesh-eating zombies.
Dying Light 2
Dying Light 2 E3 2018 Trailer
Navigate bad and worse in Dying Light 2, set 15 years after its predecessor. Use your parkour capabilities to move around a decaying metropolis. Engage in melee combat when the infected emerge at night to feed. You'll have to make pivotal choices throughout the game, and every action has its consequence. You decide your path.
TBA 2019.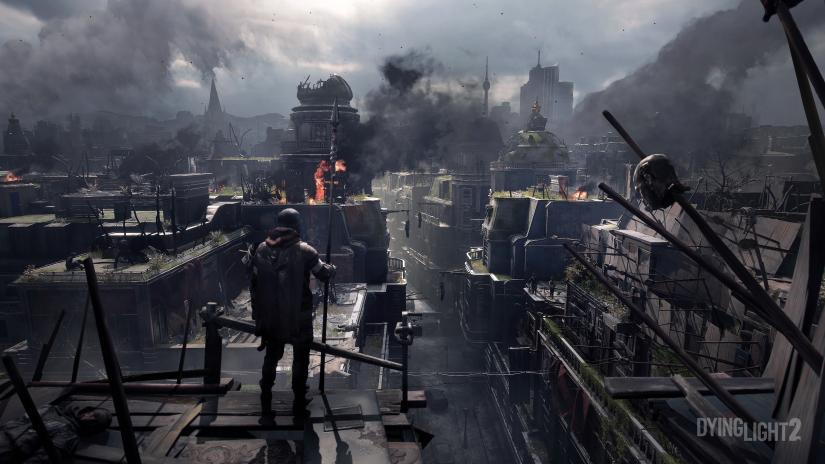 This world has really gone to pot.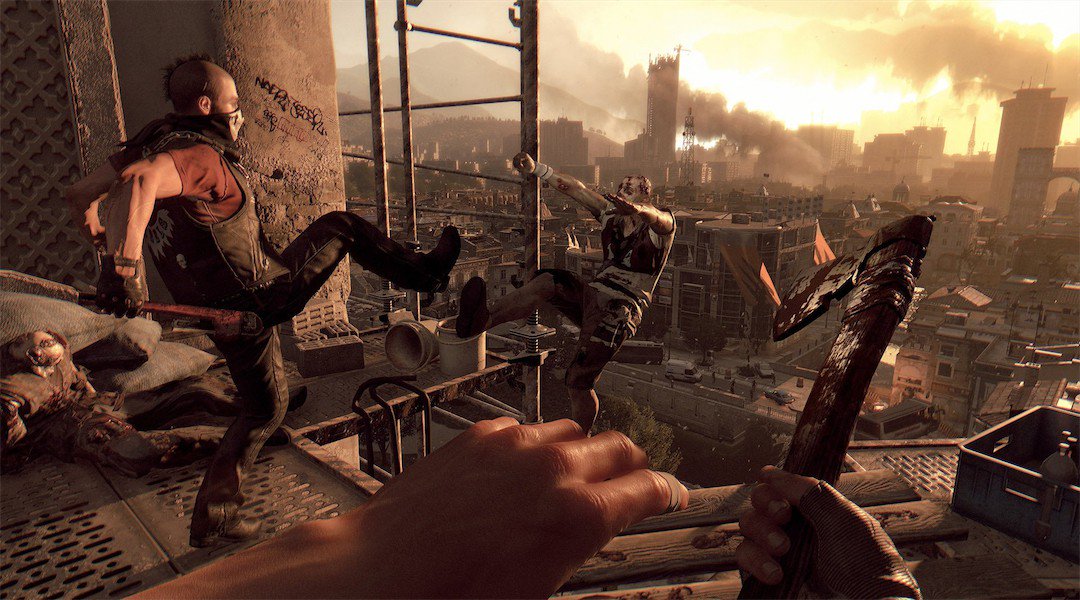 When the sun sets, all hell breaks loose.
You May also be interested in:
11 Most Played Horror Games in 2015
11 Best Indie Horror Games of 2015
7 Reasons Why We Love Horror Games
Image Gallery