Lord of the Rings TV Series And 10 Things We're Excited For
Updated: 30 Jul 2020 10:30 pm
Although Amazon isn't spilling much, here's everything we know about their upcoming Lord of the Rings show for Prime!
What do we know about Amazon's upcoming Lord of the Rings show?
On November 13th, 2017, Amazon Studios landed a $250 million rights deal for the Lord of the Rings. What this deal also entailed was that production on the project would have to start within two years. Now in the summer of 2020, it is over 2 years later, so when can the fans expect to actually see the first episode? 
Well, sadly, the answer is a bit disappointing. We currently have no idea. Like almost everything else, work on the show was delayed because of the CoVid-19 pandemic. The great news is that, after a full halt to filming in March, the show has finally been cleared to begin shooting this month. However, the producers have also made it clear that the show will pause filming for several months after shooting the first few episodes to ensure everything is working.
Overall? We probably won't get to see Tolkien's world on the small screen till 2021, but until then we can get excited over the few things we do know about Amazon's plans for The Lord of the Rings. 
10. J.A Bayona – Director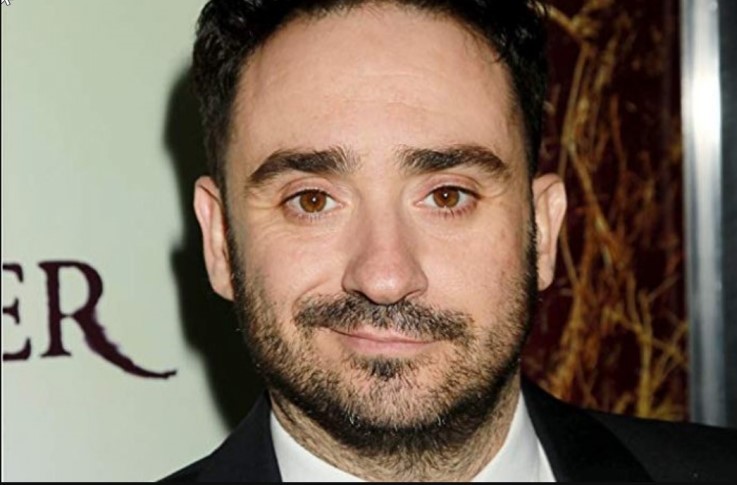 Director J.A Bayona
J.A. Bayona, who has directed films such as The Impossible and Jurassic World: Fallen Kingdom, is slated to direct the first two episodes of the show. 
While J.A Bayona may not be the first name that comes to mind when thinking of directors, his work on this project is something to look forward to. Bayona has won and been nominated for many awards for his work in film. We can expect quality work from this director. 
9. Rick Heinrichs and Jason Smith 
Rick Heinrichs 
Both Academy Award winners Rick Heinrichs (production designer) and Jason Smith (visual effects supervisors) have joined the show's creative team.
Rick Heinrichs worked on Star Wars: The Last Jedi, which for all its faults, is a stunning movie. With him on the project, we can expect this show to look great. 
Jason Smith worked on The Revenant with its realistic effects and nail-biting action. 
Fantasy films can be incredibly hard to render realistic, but Amazon has hired some talented people to hopefully make their Lord of the Rings look amazing. 
8. At least five seasons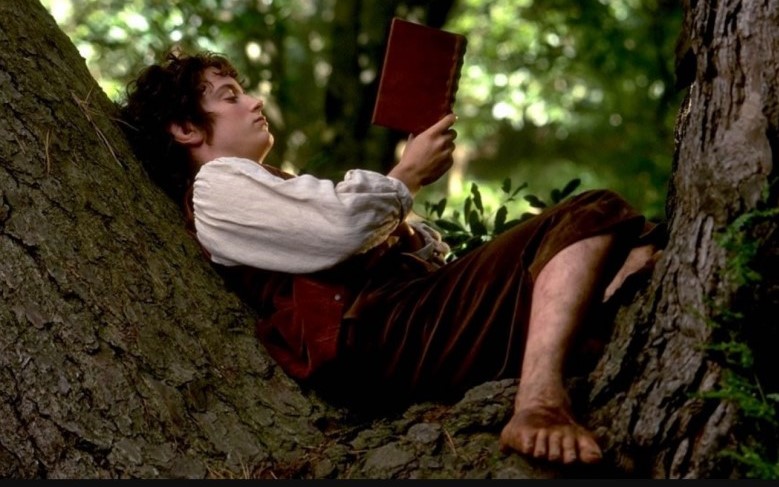 Get ready to kick back like Frodo because this show will be around to stay!
According to the terms of their rights deal, Amazon has committed to five seasons with their LOTR show. 
The likelihood of this show being a one-hit-wonder decreases when you consider that Amazon is planning in the long-term. Amazon obviously has hopes of pulling off the next Game of Thrones here, so we can expect high quality in every episode. 
Five seasons! Do I need to say more? Fans can look forward to at least five seasons of Middle Earth, and this particular fan is very excited to know that we have a lot of content coming our way.
7. The Budget is Huge!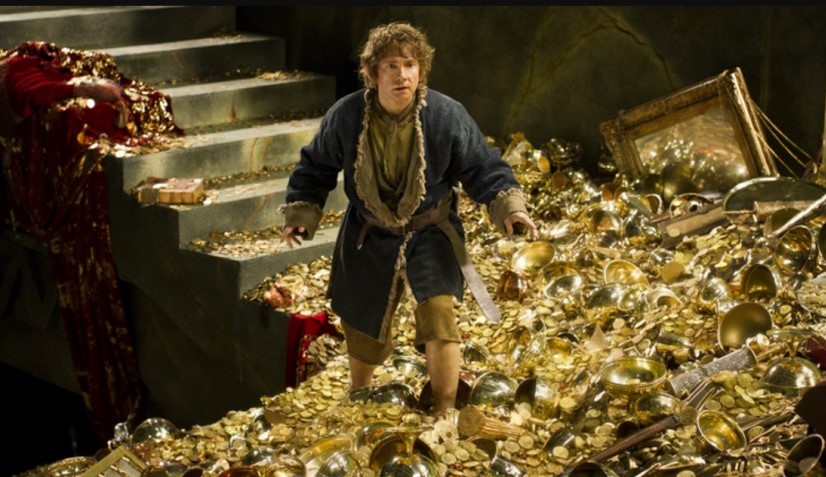 Ok Smaug may have more treasure than Amazon, but Amazon's budget for the show is still impressive.
Estimates suggest that Amazon will spend over $1 billion on this show, making it the most expensive TV show ever made. 
While money certainly isn't everything, how many movies have suffered because they lacked the budget to bring their vision to life? Especially in fantasy, when an entire world must be created, a big-budget can be essential. Money can go a long way towards bringing Middle Earth to life. 
Amazon has sunk a lot into this, and you can bet that they will be doing everything they can to make sure the show succeeds. Lots of money means the stakes are higher. Amazon will certainly be giving this show their best, which in my opinion can only be good for the viewers. 
6. Second Age of Middle Earth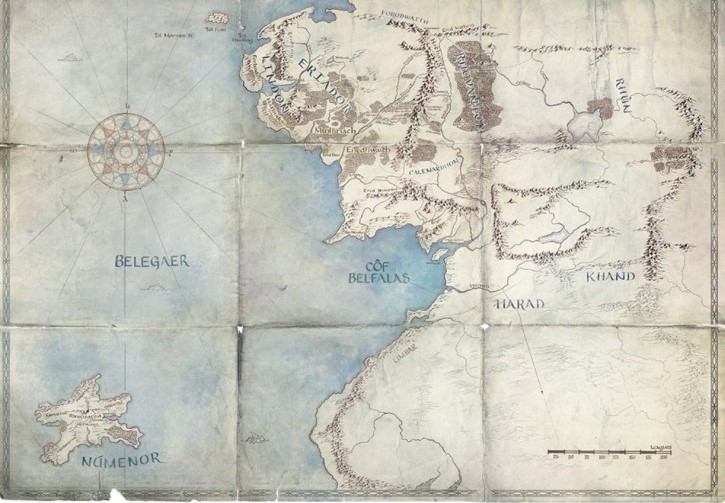 This is the map the show's twitter account, Lord of the Rings on Prime, released with the announcement that it will take place in the Second Age.
Through the show's twitter account, The Lord of the Rings on Prime, we know that this new series is set to take place in the Second Age of Tolkien's Middle Earth. The Lord of the Rings occurs during the third age, so this series will take place well before it. 
So what does this mean for the show's content? First of all the Second Age is thousands of years before the Lord of the Rings, so despite many dubbing, it as a "prequel", do not expect many familiar faces. Meaning you won't be forced to choose between your favorite Aragorns, but you will get to fall in love with some new faces. 
Secondly the most famous Tolkien stories, besides Lord of the Rings, which have recently been released as full books (Beren and Luthien, The Children of Hurin, and The Fall of Gondolin) all take place in the First Age. Basically, the Second Age is Tolkien's most underwritten age, giving this series lots of room to work and leaving even the most devoted Tolkien nerds with more speculation than concrete facts. We are in for a never before seen Middle Earth!
The Second Age also features the rise of Sauron. This is when the rings, including of course the Ring, were made. Although we may not see many familiar faces, Sauron will likely be making an appearance. We may get to see more of the other rings of power as well as the creation of the One. 
5. Cast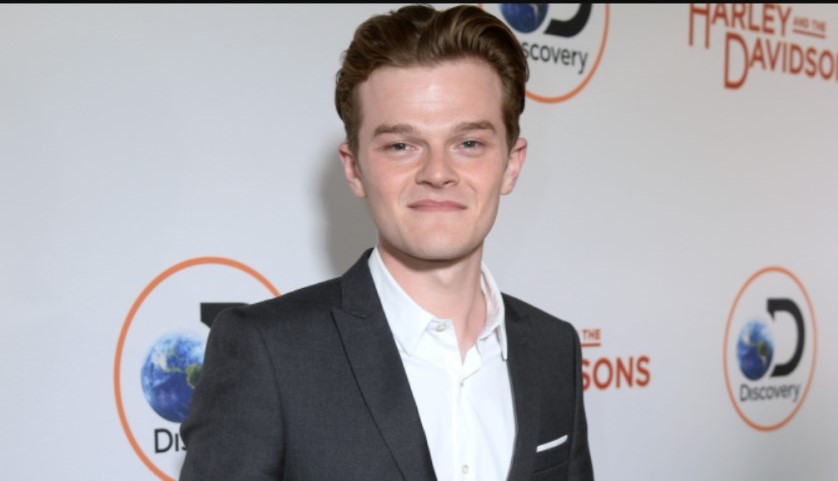 Robert Aramayo
While we may not yet have the full cast or, alas, even who they are playing, Amazon has released a list of who is playing some of the show's regulars including Robert Aramayo, Owain Arthur, Nazanin Boniadi, Tom Budge, Morfydd Clark, Ismael Cruz Córdova, Ema Horvath, Markella Kavenagh, Joseph Mawle, Tyroe Muhafidin, Sophia Nomvete, Megan Richards, Dylan Smith, Charlie Vickers, and Daniel Weyman.
Both Robert Aramayo and Joseph Mawle have experience in big-budget fantasy TV shows. Aramayo was young Ned Stark on Game of Thrones, and Joseph Mawle played Benjen Stark. We are excited to see them donning their armor and cloaks for another step into a fantastical realm. 
This list already has a lot of great actors, and with even more to be announced, we can rest assured that this show will be epic in scope. 
4. Filming in New Zealand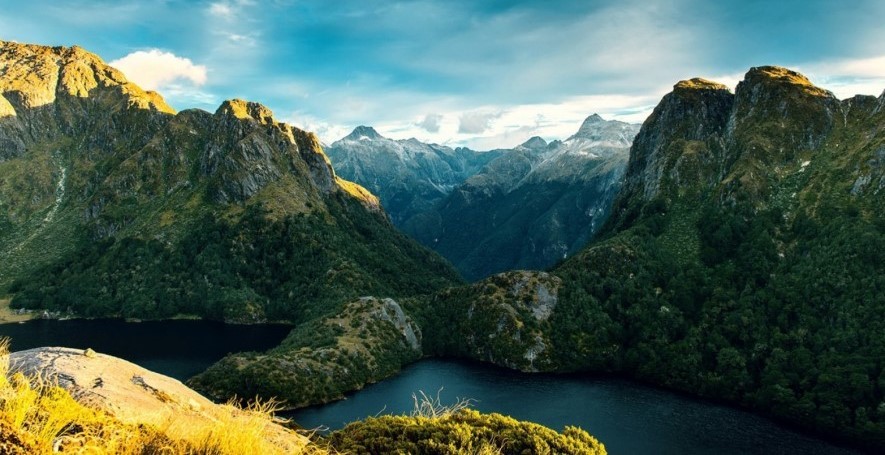 New Zealand is not only beautiful, it has already served as the setting of Middle Earth in Peter Jackson's films.
It has been confirmed that Amazon's adaptation of Tolkien's work will be filming in the same country which was featured in Peter Jackson's trilogy, New Zealand. 
Part of what made Peter Jackson's films so great was the breathtaking scenery in all of those wonderful location shots. Knowing that Amazon's version will be shooting in the same place makes us eager to see this beautiful country on the screen once more. 
Filming something like the Lord of the Rings requires a lot of people with a lot of different skills. Thanks to Peter Jackson's trilogy from nearly two decades ago as well as the more recent filming of the Hobbit, New Zealand has an industry that knows how to make great fantasy. Skilled workers are the first step to making something great, and the New Zealand location means that there should be no shortage of amazing and talented people to help make this series. 
3. Original Characters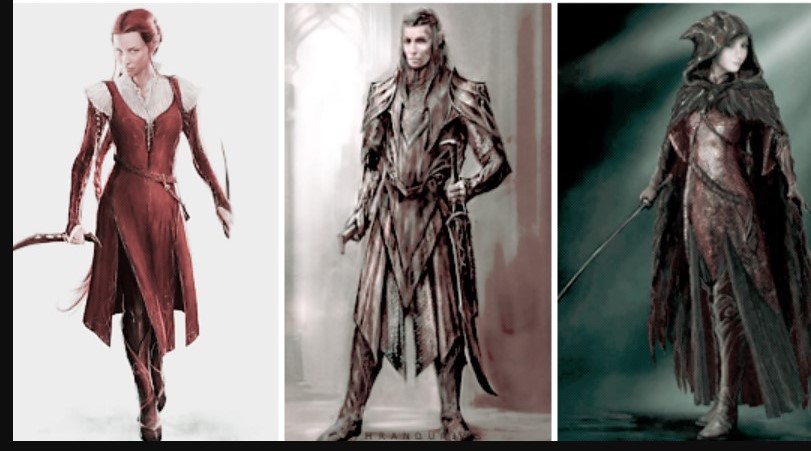 Amazon refuses to release any more specific information, so enjoy this character concept art from Peter Jackson's Hobbit trilogy.
It is looking likely that this show will feature some original characters. William Poulter was cast to play the main character Beldor (he had to withdraw and the role has gone to Robert Aramayo) and Markella Kavenagh is rumored to be playing a character named Tyra. 
While these could be code names designed to throw speculators off track, it seems likely that this show will have original characters. There are not a lot of famous Tolkien characters from the Second Age. 
Middle Earth is vast and the possibility of original characters seems to encourage the idea that we may get to explore more of the far reaches of Tolkien's world. Yes, we will always love the Shire and hobbits, but there's a lot more to Middle Earth. 
The possibility of original characters means we are likely going to get a good deal of original content. In a world where shows like this our often a phenomenon sparking discussion and a large fan community, it's nice to know people with obscure Tolkien knowledge won't be spoiling it for the rest of us. I for one am looking forward to watching a brand new story unfold with all the other Lord of the Rings fans around the world.
2. John Howe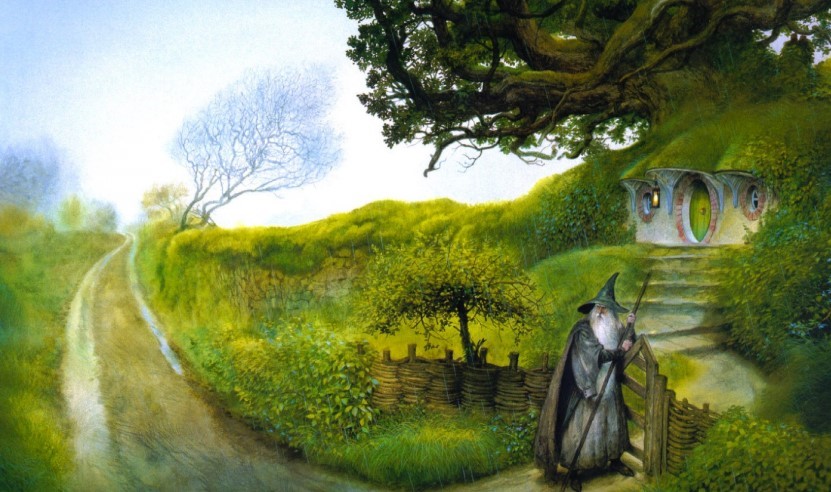 The illustrator, John Howe, is already largely responsible for the way we view Middle Earth and its people. 
The renowned Tolkien illustrator, John Howe, joined Amazon's creative team on this project. 
John Howe not only has illustrated both The Hobbit and The Lord of the Rings, but he also worked with Peter Jackson on the films. This is a man familiar with Tolkien and with bringing Tolkien to life.
Because of his previous work with Jackson, Howe's presence on the Amazon show suggests that Amazon may be interested in preserving some continuity in terms of the look between the films and their show. Hopefully, we shall see a good deal more of Middle Earth, but something we will still recognize as the Middle Earth we have already come to know. 
1. Amazon is bound to the canon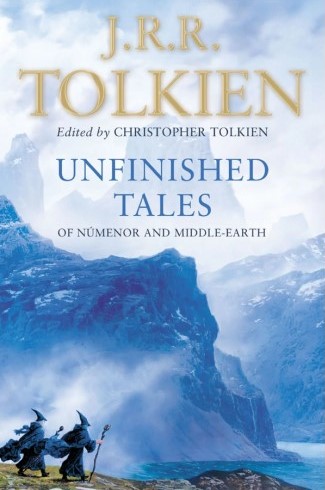 Tolkien wrote quite a lot of "unfinished tales" to provide Amazon with a basic outline of the Second Age.
I've spent a lot of time focusing on how great the original aspects of this show will be, but I think the biggest thing Lord of the Rings fans should know about this show is that it is bound to Tolkien's canon.  
While Amazon may be able to fill in the space Tolkien left with new characters and even new plots, they will be bound by Tolkien's work. Have no fear of beloved tales being rewritten, some things will stay the same. There's plenty of space for invention while also remaining true to Tolkien. 
Because of the necessity of adhering to Tolkien's work and the knowledge that this show will take place during the Second Age, we do have a general idea of what the plot of the show might feature. The Second Age of Middle Earth includes things such as the rise of Sauron and the creation of the rings as well as the Fall of Numenor. However, the Second Age is 3441 years long, so there is still plenty of room to speculate!
Sources for this Article: 
Cnet – "Lord of the Rings Amazon prequel series: Everything you need to know" https://www.cnet.com/news/lord-of-the-rings-amazon-series-cast-release-d...
Deadline – "Amazon Sets Creative Team For 'Lord Of The Rings' TV Series Including 'GoT' & 'Breaking Bad' Producers – TCA" https://deadline.com/2019/07/amazon-creative-team-lord-of-the-rings-1202...
Esquire – "Amazon's Lord of the Rings Series Has Resumed Production in New Zealand" https://www.esquire.com/entertainment/tv/a13529805/lord-of-the-rings-ser...
Hollywood Reporter – "Inside Amazon's $250M 'Lord of the Rings' Deal: "It's Very Much a Creature of the Times"" https://www.hollywoodreporter.com/live-feed/how-lord-rings-tv-series-lan....
IndieWire – "'The Lord of the Rings': Everything You Need to Know About Amazon's Big Money Adaptation" https://www.indiewire.com/gallery/amazons-lord-of-the-rings-explained-pl...
International Movie Database (IMDb.com) 
Lord of the Rings on Prime – Twitter https://twitter.com/LOTRonPrime
RadioTimes – "Lord of the Rings TV series release date on Amazon – cast, trailer and news" https://www.radiotimes.com/news/on-demand/2020-07-16/lord-of-the-rings-t...
Teaser Trailer - https://www.youtube.com/watch?v=8TiwQjcELks
Thrillist – "Everything We Know About Amazon's 'Lord of the Rings' TV Series" https://www.thrillist.com/entertainment/nation/lord-of-the-rings-amazon-...
Image Gallery