Top 10 Games Like Neverwinter (Or Better in Their Own Way)
Updated: 08 Jan 2019 11:11 pm
We all know and love to play Neverwinter. But there's got to be more games to enjoy other than just Neverwinter right? We all love a little spice in our lives. Video game play included. Sometimes your bound to tire of one. And need something else to switch to before returning to Neverwinter. Here is a list of the top 10 games like Neverwinter or that are special in their own way to enjoy playing.
10. TERA
TERA is a free MMO game that offers thousands of quests amid a large fantasy world. You can customize your character to fit your play style from race, class, facial features, hair styles and numerous armor and accessories. Beautiful graphics with unique monsters to fight on a remarkable world with various terrains. You can meet so many players to play with and complete so many quests against numerous monsters ranging from Normal Monsters to Big Ass Monsters, event and dungeon monsters and raid and dungeon bosses as well. You will always have something to do with TERA and the various play styles and characters are always fantastic to see.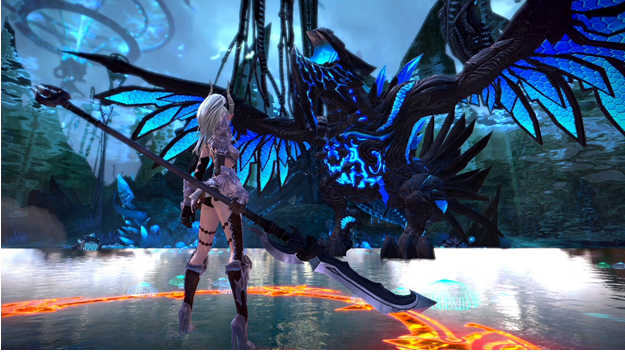 Gorgeous Character about to take on the Monster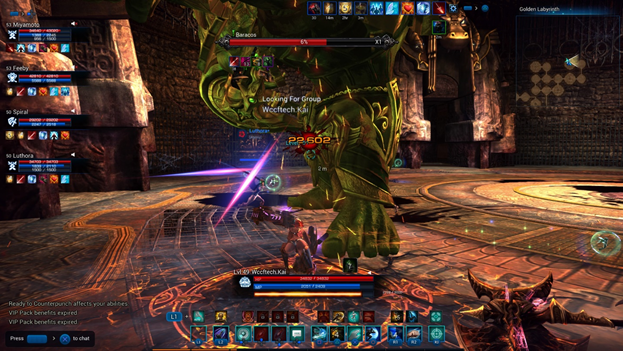 Playing with other Characters
9. ArchAge
A sandbox MMORPG, ArcheAge is a unique game that is made to be economy driven by players which makes it stand out for sure! You can master a variety of skills and crafts and forge your own empire. Or go rogue and take down another's empires instead. But it doesn't stop there! You can sail the seas and fly the skies. Make friends and enemies. Roam the world in search of glory or chaos. It is entirely up to you what you wish to do. There are numerous costumes to access and so many creatures to have as pets. You will always stand out from that of other players in your own creative way which is a huge plus.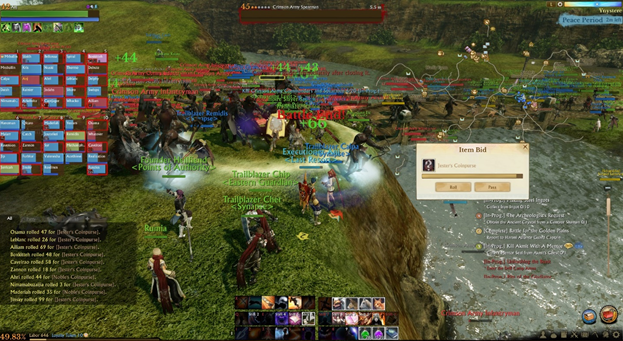 Co-op with other players to siege another's fortune in battle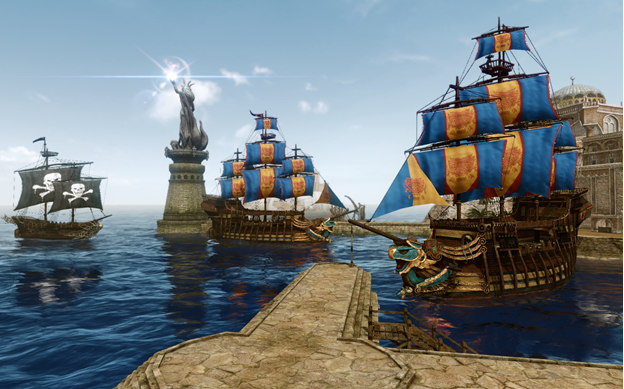 Set sail for the sea as a transport or pirate. But beware the Kraken and other creatures…
8. Lord of the Rings Online
10 Reasons to Play The Lord of the Rings Online (LOTRO)
Released initially in 2007. LOTRO is still widely played and loved worldwide and there's many reasons to show why. Being as close as possible to Tolkien's Middle Earth, all fans will say that no other game can compare. Guiding your avatar through various chapters. You can choose several races and classes to play. Instead of HP, you have "Morale" which can be filled in various ways such as eating, resting, music, etc.… You can also purchase and decorate your own home and perform various deeds to receive titles. The land itself is amazing and very much like that of middle earth. It can be easily said that nothing can come close to LOTRO, there's a reason it's been actively played worldwide for so long and still going strong!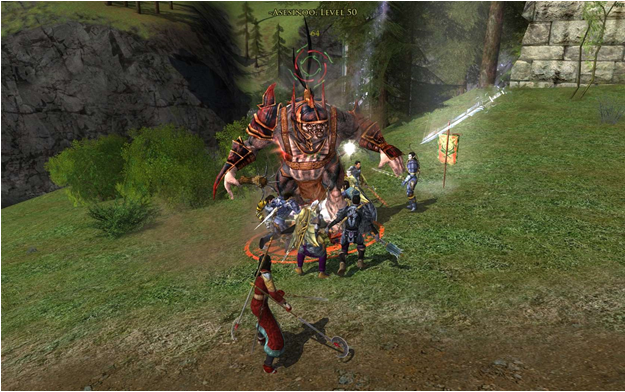 An epic P vs. MP with your fellowship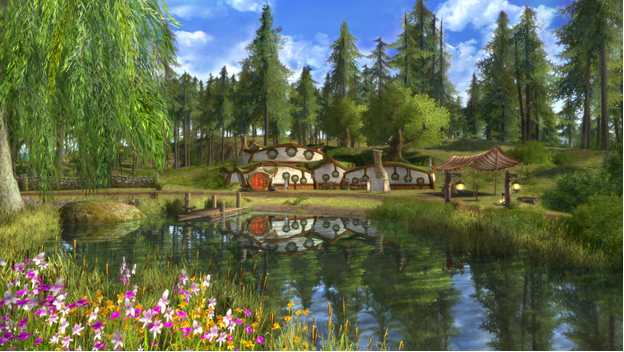 Beautiful surroundings and lands
7. Vindictus
Let's Play- Vindictus
A hack and slash game where you go on various missions to fulfill throughout a story. You chose from 12 characters that have set abilities and skills fit for your playstyle. It's mainly a dungeon run type game where you can meet other players to play and be social while trying to take out the boss and winning the side quests as well. One of the more humorous aspects to the game would be the ability to pick up any object or various items in the game for damage purpose. Ie; You defeat an enemy and can use its body against another enemy which is quite humorous.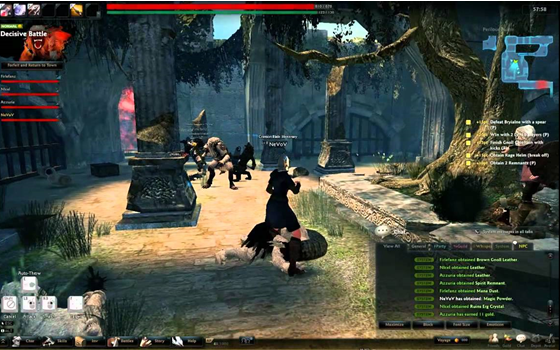 Dungeon run with your allies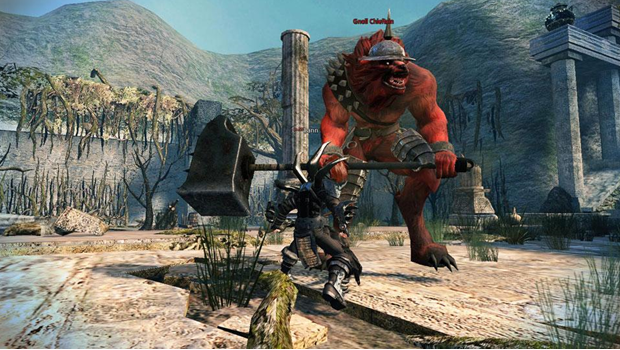 Taking on the big boss
6. Blade & Soul
Blade & Soul - First Impressions - How Is This Free To Play MMORPG Looking In 2018?
If you're looking for an epic open world with massive character customization and breathtaking graphics, then this game is for you. The main goal of the game is to rise in power to have revenge upon those that murdered your classmates, and master in cold blood. And to also stop them from their goal. Choose from 4 races and 11 classes, Blade & Soul incorporates martial arts, mythology and various stories to create a stunning story and breath-taking world with beautiful scenery and flawless gameplay.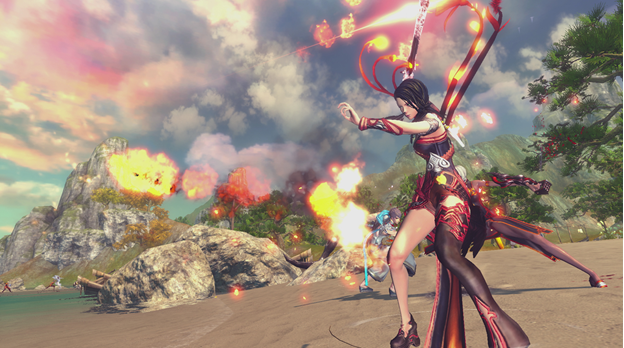 One of many beautifully made characters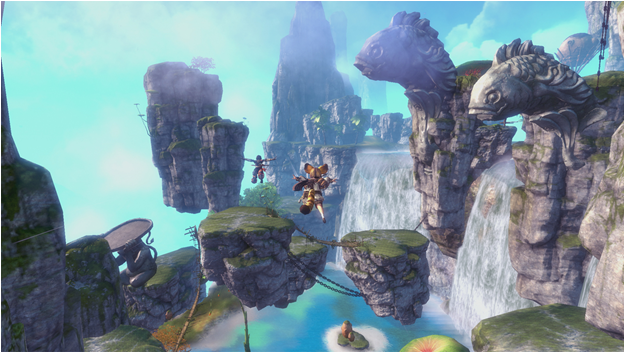 Gliding across the land in search of foes
5. Black Desert Online
This is Black Desert Online
A great game located at the center of two feuding nations. Various ways to explore the land include housing, fishing, crafting, farming, quests, etc. It has a day/night set up where not all NPCs are available along with very life like situations. When attacking you cannot target making it more exceptional to play along with a unique weather system that can affect you ability to play. Ie; fog. You can use this to an advantage to attack unsuspecting players and NPCs  who are unable to see you hiding neatby giving a great tactical advantage. BDO is unique due to its fun ways to play, but for it's gameplay intensity as well.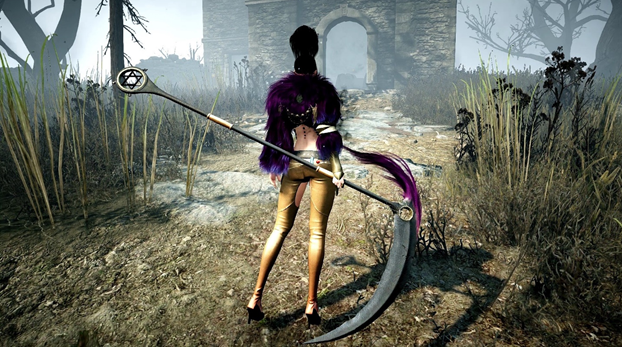 Preparing for a surprise attack with the fog in place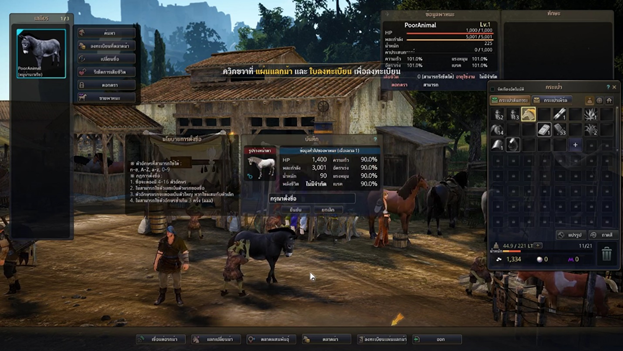 Remember to care for you animal as they cannot live otherwise. And always look into breeding
4. Aion
Aion | IT'S FREE! LET'S PLAY!
Great for social OR solo play you are bound to enjoy the game. One of the best character creators online to boast for those that love character customization. Only able to choose between only 4 classes in this game compared to other online games. Though the storyline and social guilds are a huge make up for that. Along with fun hack and slash, there is also a tactical aspect for battle that will depend on each situation keeping you on your toes when questing.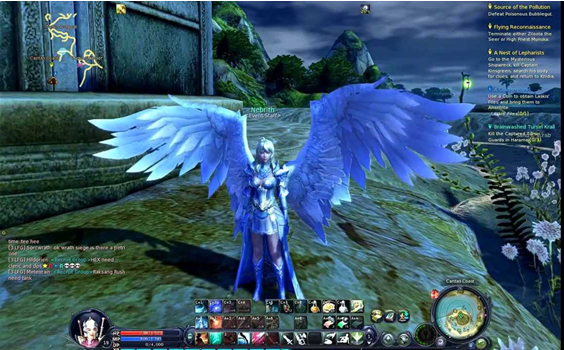 An absolutely stunning character with details you can only dream of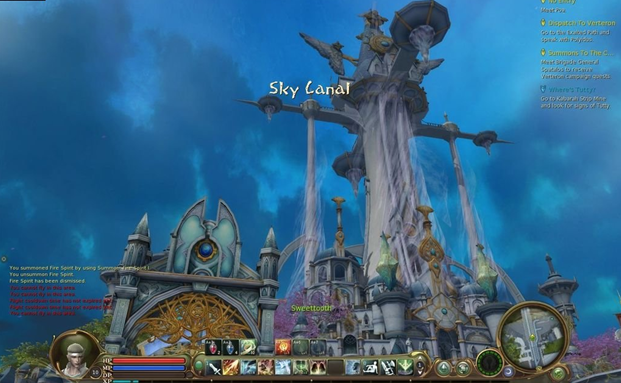 One of the various parts of Aion to look at and appreciate
3. World of Warcraft (WoW)
 World of Warcraft
I know so many WoW users that will rejoice knowing that this game made the cut. In fact, WoW will be celebrating 15 years since its debut and one of the strongest playing games known. Imagine almost any fantasy and unique skills and quests for a MMORPG with various guilds and realms. And you have WoW! You can craft various items, develop skills, focus on a profession and take on the monsters and various quests. While the graphics are more simplistic. There are various play styles, unique battles and creatures that make up for the loss. While there is still a subscription required to play WoW, with how well the game has progressed and still being one of the highest grossing games around, clearly, it's worth the money.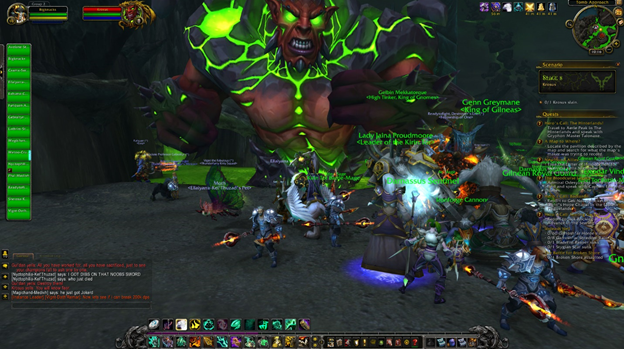 Taking on a huge monster with your fellow guild mates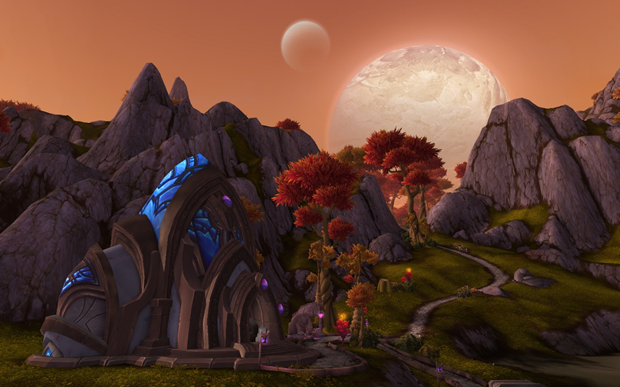 While not as high in graphic detail compared to other games, WoW offers a more unique experience it the world around you instead
2. Guild Wars 2
This is Guild Wars 2 in 2018
A fast-paced gameplay where the story outcome is based on what choices and actions you chose. Making the game more epic to play. What also makes GW2 stand out would be the various player vs. player gameplay, and even world vs. world play style. With an open world to free roam with stunning graphics and majestic creatures. You also receive daily tasks that reset at a specific time. You are able to team up with other players to fulfill these tasks or go solo.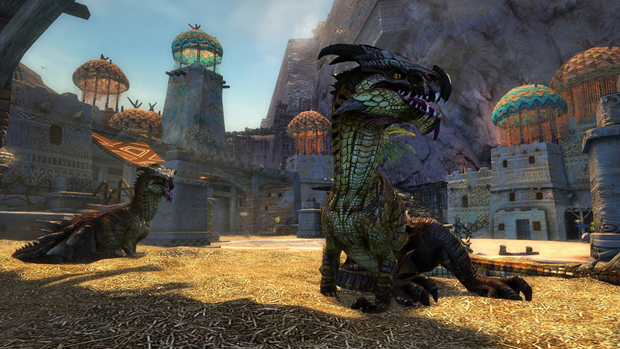 You can't unsee the fierce and unique details of the world and creatures around you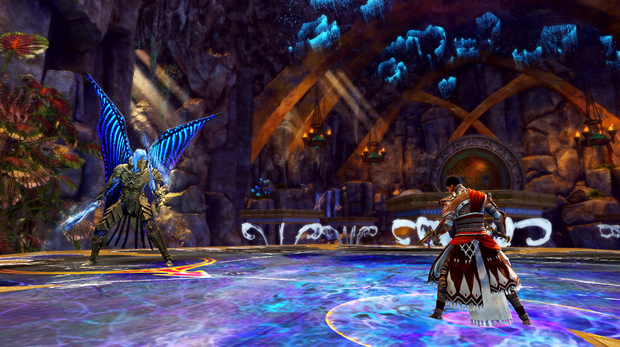 PvP gameplay surrounded by a stunning environment
1. Elder Scrolls Online
Elder Scrolls: Online
A personal favorite of mine, Elder Scrolls online is followed by a massive fanbase and even bigger online game play. As you explore the vast lands and dungeons of Tamriel attempting to retrieve your soul from Molag Bol. You travel to various cities and perform various quest along with improving your set skills and attacks. You can choose from several races and factions for your own personal style. Take on the main story, or just goof off in the open world. Either way, Elder Scrolls has a huge fan base for a good reason.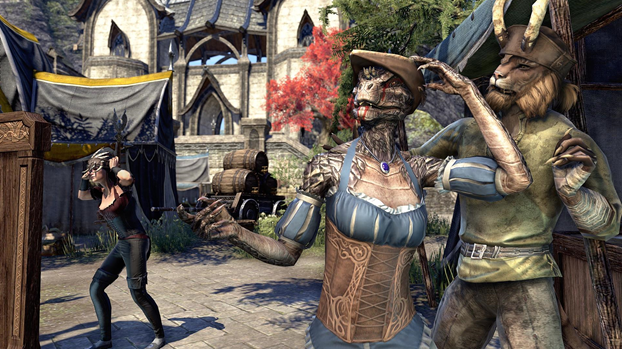 Selling off your goods and excess loot for gold in various towns scattered throughout Tamriel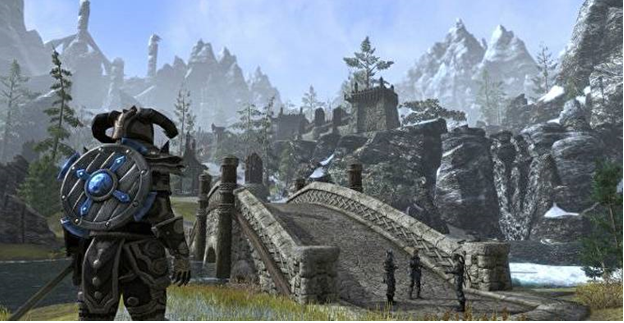 Preparing to explore the mountains and find new ingredients for potions