Top 20 Fantasy Movies Like LOTR
Updated: 30 Jul 2020 10:22 pm
Grab a friend and get excited for these 20 fantasy films!
What are the best films for your next fantasy adventure?
The Lord of the Rings may have a 12 hour run time, but when something is that good you always want more. Luckily Peter Jackson's trilogy isn't the only fantasy movie on the block. Here are 20 fantasy movies like the Lord of the Rings. 
20.  Harry Potter
A young orphan named Harry, played by Daniel Radcliffe, turns ten and discovers that he's a wizard. He is off to the magical school of Hogwarts. But Harry will have more to face than exams, like a certain evil wizard named Voldemort. Spanning eight movies, this tale features an immersive wizarding world, lots of lovable characters, and that classic battle between good and evil of which we can never get enough. If you haven't heard of Harry Potter by this point, then you must be even more of a recluse than me, because the world has fallen in love with this young wizard.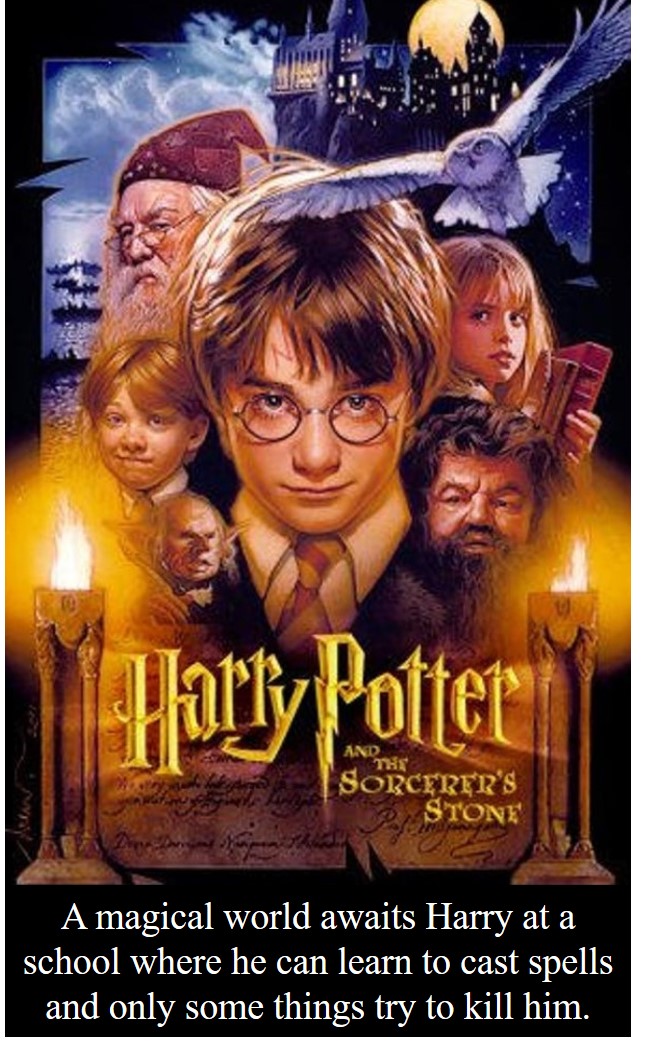 This 2011 take on the well-known character stars Jason Momoa as our favorite scantily clad freakishly muscular warrior. Beginning as a quest for revenge, Conan soon realizes more is at stake. A group of fanatics seeks a woman named Tamara (Rachel Nichols) to use in a ritual to conquer the world. It is up to Conan with his big sword and perfect abs to save the day. Get ready for an adventure with monsters, a cult, magic, and of course, a damsel in distress.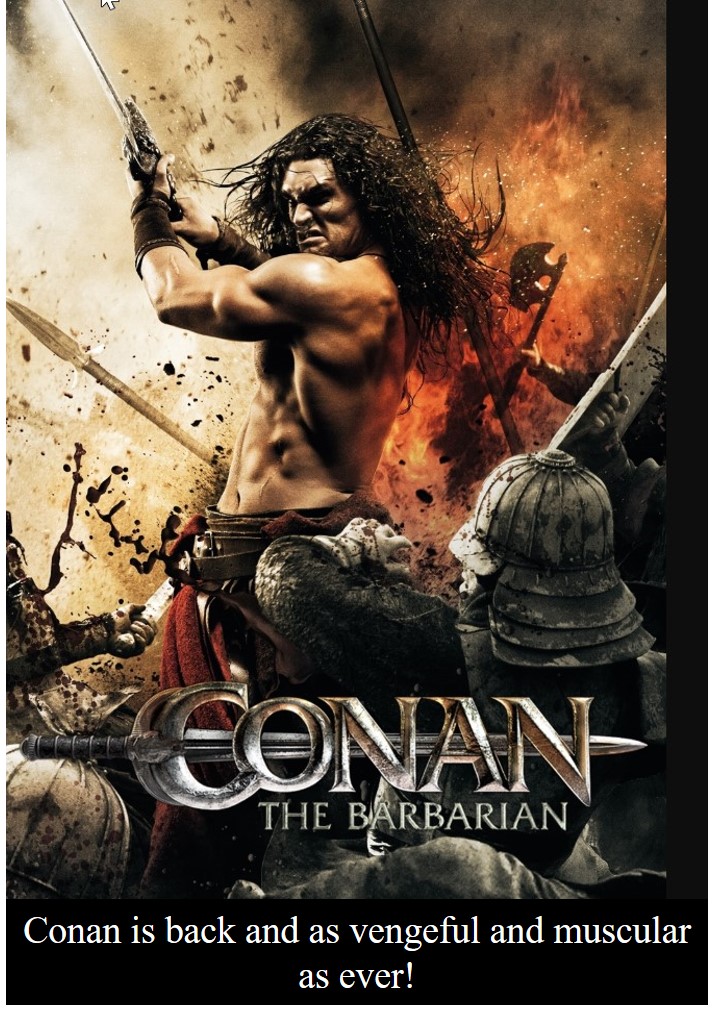 18.  Krull (1983) 
Have you ever wanted to know what would happen if knights had to fight aliens? Well, the 1983 movie Krull is probably as close as you're going to get. Starring Ken Marshall as Prince Colwyn, Krull follows the story of a small planet, Krull, that has been invaded by aliens. Prince Colwyn and Princess Lyssa plan to marry to unite their planet against the invaders, but the Princess is kidnapped. Colwyn must set out on a quest to save his bride and his planet.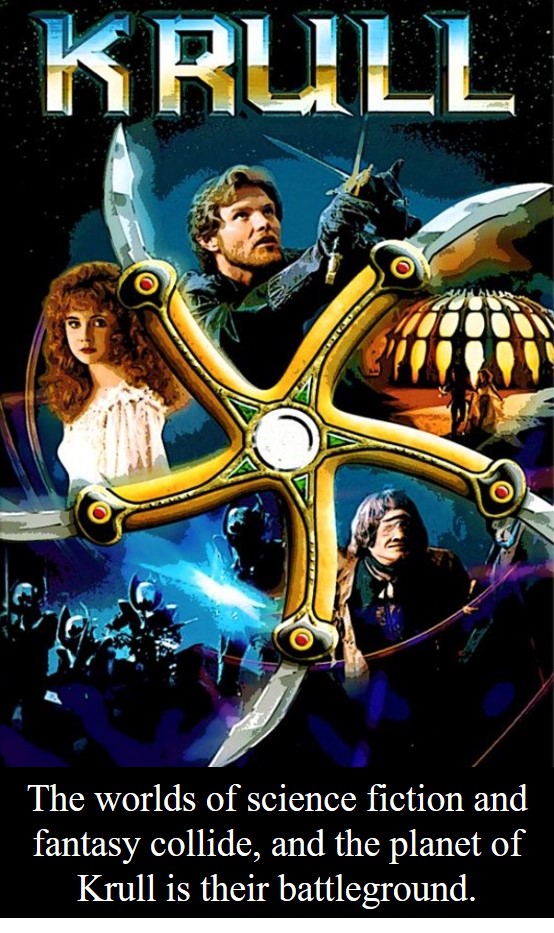 17.  Prince of Persia: Sands of Time
We all love a good old fashioned fantasy story with armored knights and white-bearded wizards, but what about the medieval era of other countries? Prince of Persia: Sands of Time takes you to medieval (you guessed it!) Persia. Prince Dastan (Jake Gyllenhaal) finds himself swept into a journey with the beautiful Princess Tamina (Gemma Arterton) to restore a magical dagger to its proper place. Epic in scope and full of action, Prince of Persia: Sands of Time is everything you love about fantasy in a stunning Middle Eastern environment.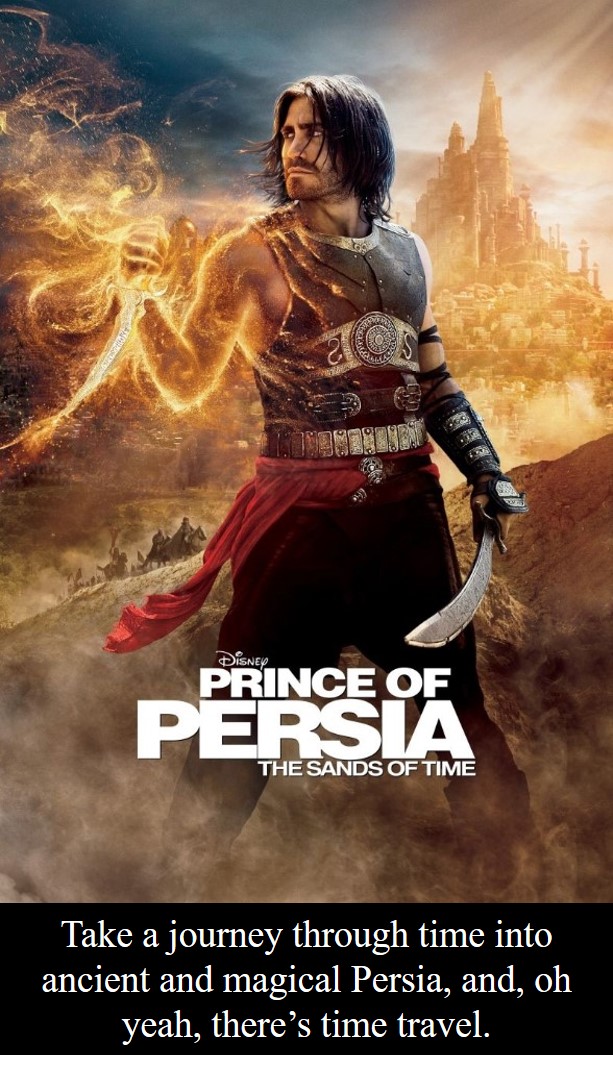 16.  The Spiderwick Chronicles
Based on the children's book series of the same name, The Spiderwick Chronicles follows the adventures of three siblings: Jared, Simon, and Mallory Grace as they discover there's more to the old house they have moved into than meets the eye. But this is not your classic haunted house. Fairies, goblins, and one mean ogre are making life interesting for the Grace siblings. Delve into a hidden fantastical world with this 2008 film.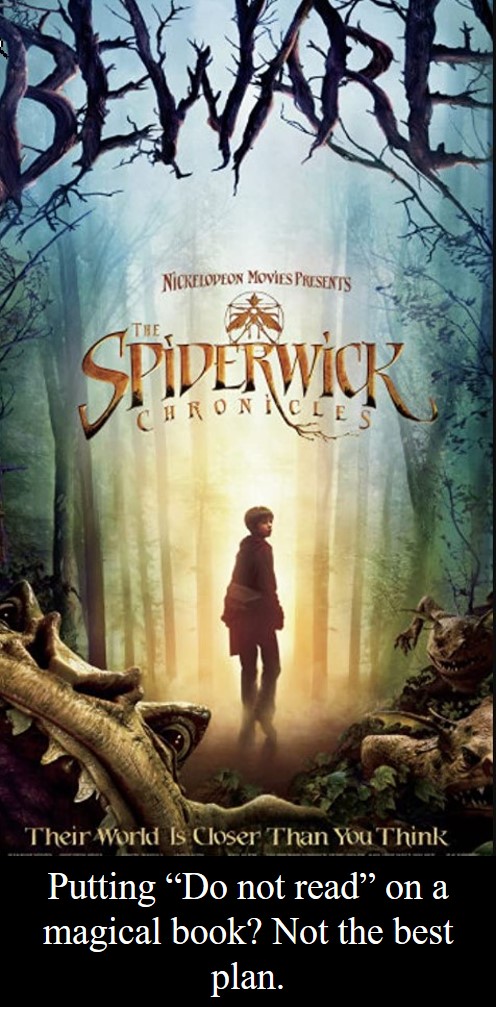 15. The Never Ending Story 
Have you ever found yourself in an entirely different world between the pages of a good book? The Never-Ending Story takes that idea a little well, literally. A touching story about imagination, this film follows the boy Bastian (Barret Oliver) as he dives into the world of Fantasia while reading a mysterious book. Fantastic adventures ensue, but will it all help Bastian figure out his real-world problems?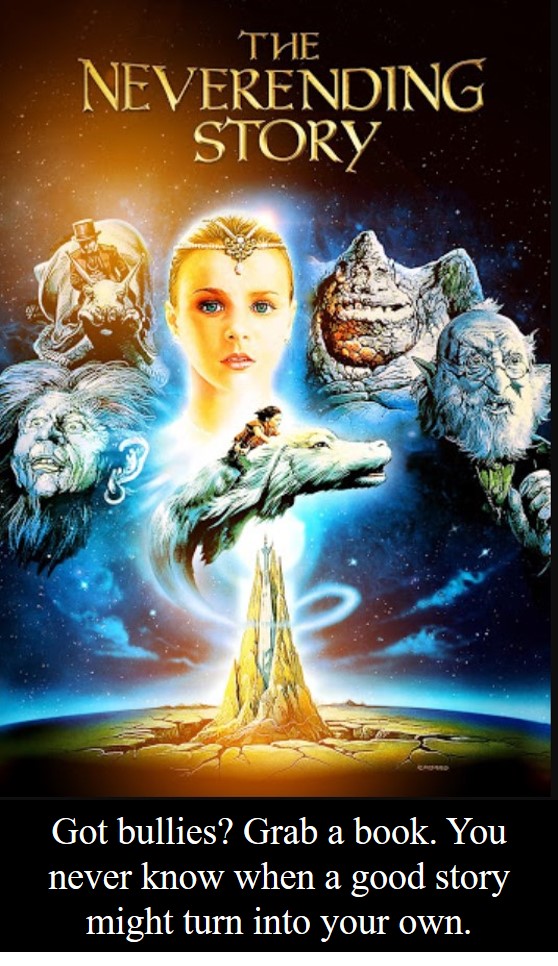 14.  The Princess Bride
It is utterly inconceivable that you haven't seen this cult classic yet. But if you haven't, you should know that The Princess Bride has everything: fencing, fighting, torture, revenge, giants, monsters, chases, escapes, true love, miracles, and best of all a sense of humor that will have you wanting to watch this again and again. Starring Cary Elwes as Westley and Robin Wright as Buttercup this story is about two lovers' quest to beat the odds, and the charming characters they will meet along the way.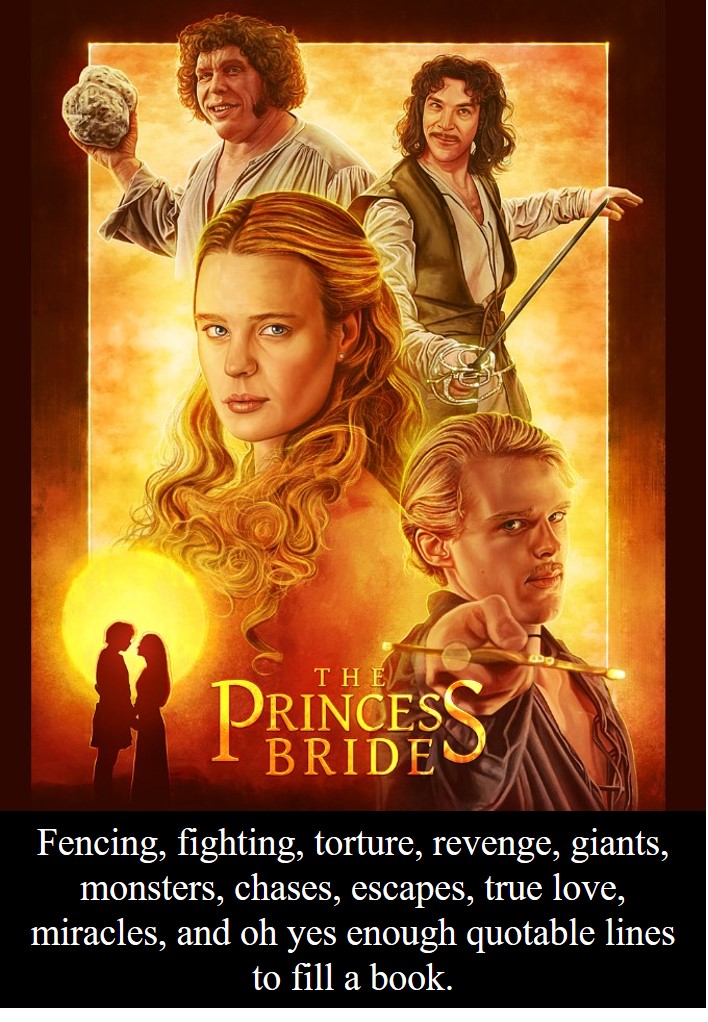 13.  Pan's Labyrinth
From the mind of Guillermo del Toro, Pan's Labyrinth won three Oscars and received much praise. In the setting of war-torn 1944 Spain, a young girl, Ofelia (Ivana Baquero) must complete tasks in a magical labyrinth while around her real-world conflict escalates. Dark and moving, this film explores the boundary between the magical and the real and asks how much it really matters.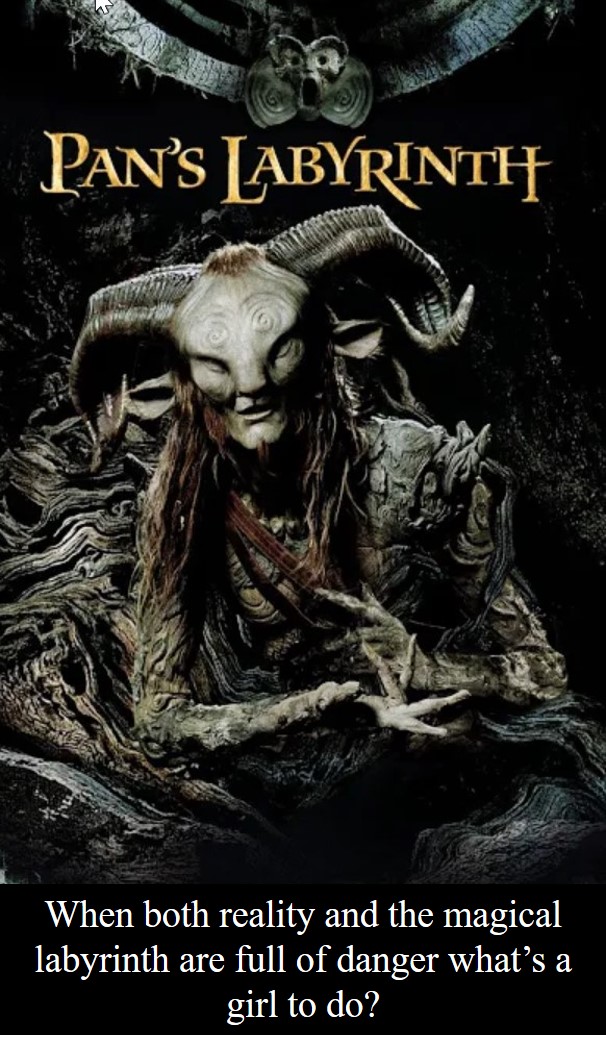 12.  Excalibur
This Oscar-nominated 1981 take on the legend of King Arthur stars Nigel Terry as Arthur Pendragon and Nicol Williamson as Merlin. From the inception of Arthur to his final battle, this film covers all the ins and outs of the Arthurian legend. The sword in the stone, the Lady in the Lake, the hunt for the Holy Grail, Morgana, all of the legends surrounding King Arthur are here. The most famous medieval legend is here given a definite treatment.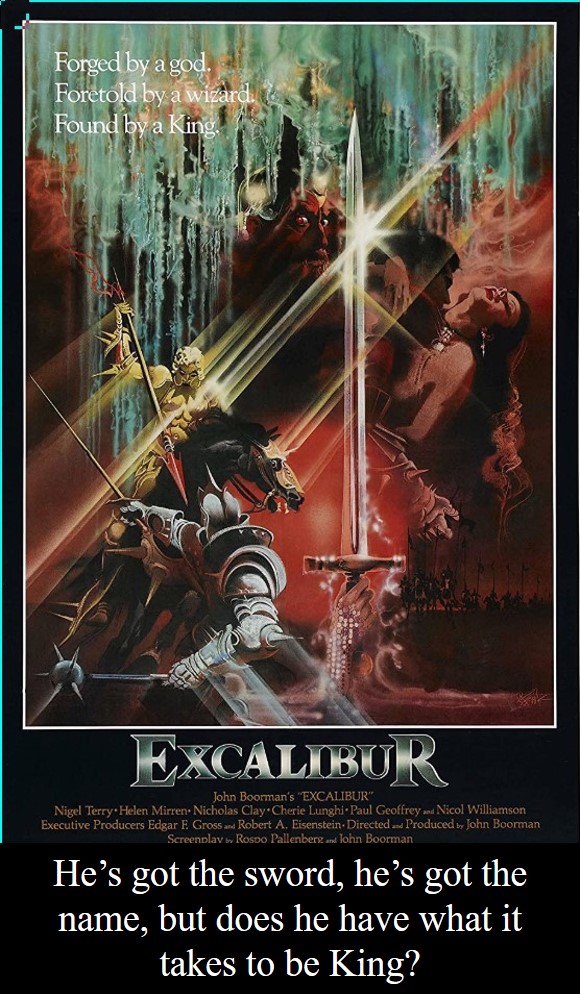 11.  Dragonslayer (1981)
You've heard this story before. An evil dragon demands the sacrifice of virgin girls, or he will destroy the kingdom. But have you seen it? Dragonslayer follows the tale of a young sorcerer apprentice, Galen (Peter MacNicol), who sets out to slay the dragon terrorizing his kingdom. Nominated for two Oscars, this epic adaptation brings a vague but well-known legend to life. This movie will answer that deep burning question you've been asking yourself: what does it take to slay a dragon?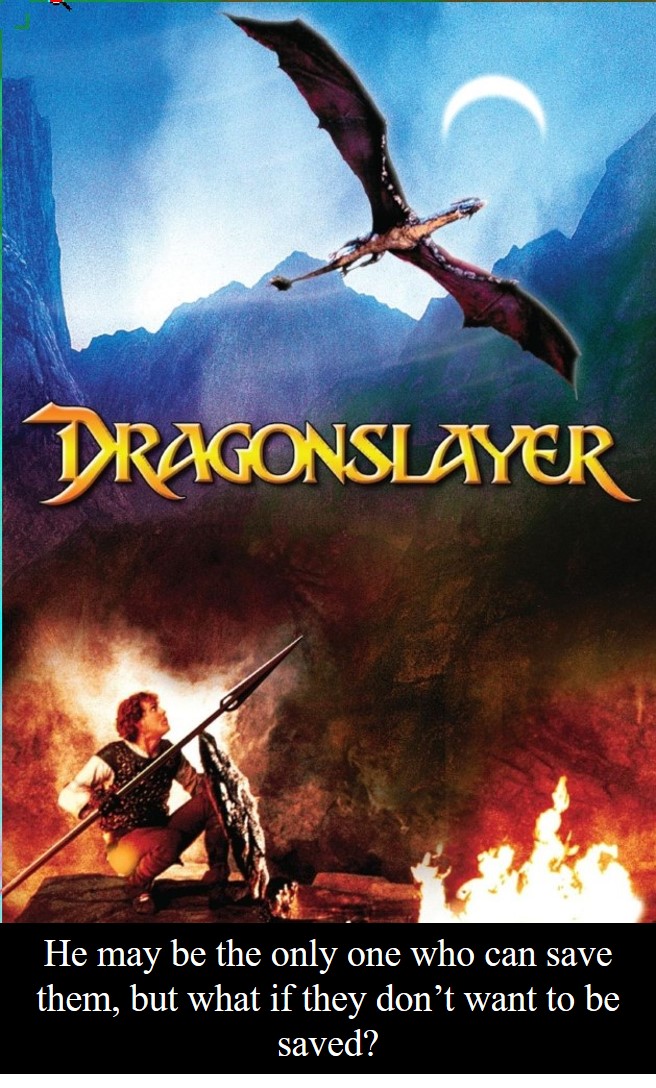 10.  Legend (1985)
When a young maiden, Lili (Mia Sara) accidentally helps the forces of evil capture a unicorn, plunging their land into winter, she finds herself in deep trouble trying to make things right. Her lover Jack, played by a young Tom Cruise, will have to save both Lili and the unicorns. But he better hurry before Lord Darkness marries his beloved!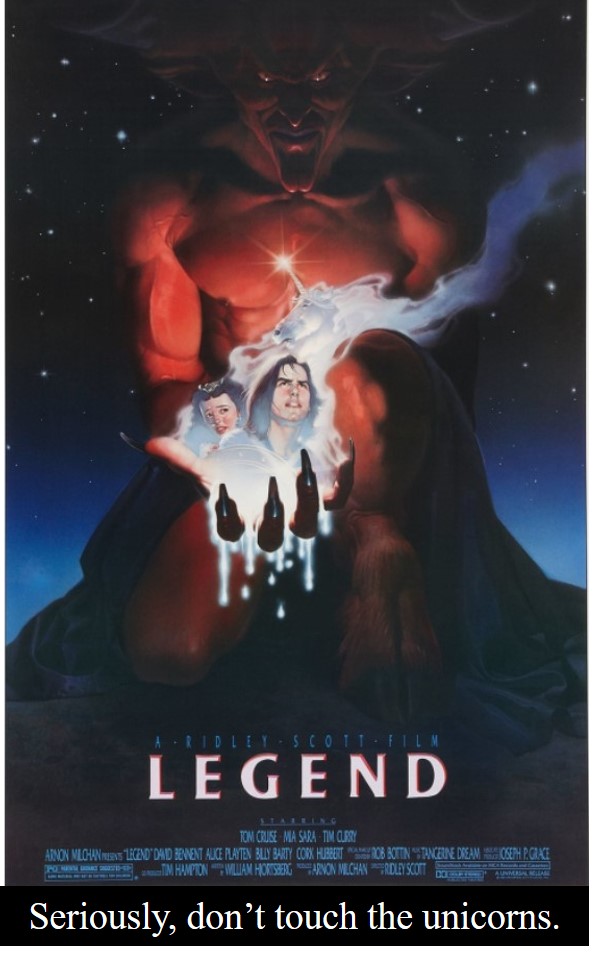 9.     Beowulf
Based on the epic Old English poem, Beowulf, this computer-animated 2007 film features the voices of actors such as Anthony Hopkins, Ray Winstone, Robin Wright, and Angelina Jolie. A monster named Grendel is terrorizing Denmark. When King Hrothgar (Anthony Hopkins) requests aid, it is the warrior Beowulf who rises to the occasion. However, there is much more to Grendel's appearance than meets the eye and even more monsters and secrets in the shadows. One of English culture's oldest legends, Beowulf is a story of monsters, lust, bravery, and how our mistakes will come back to haunt us.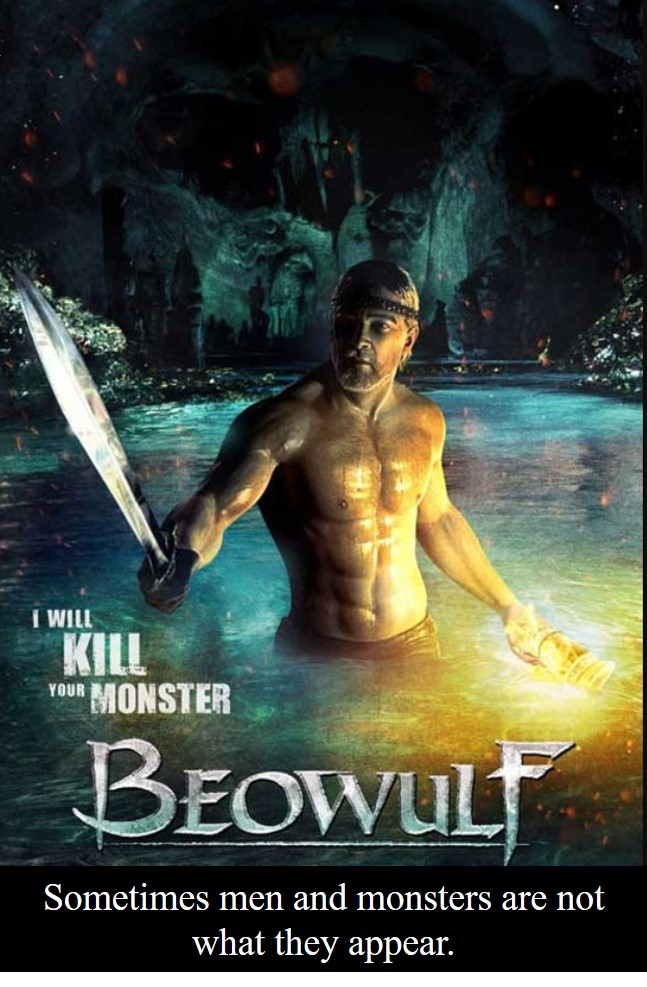 8.     Willow
From the mind of George Lucas comes this story of a small magician with a big role to play. After finding a baby girl, Willow (Val Kilmer) sets out to return her to her people. But that would be far too easy. Things get interesting when Willow discovers that the forces of evil are after this particular child. Pursued by an evil queen and with the fate of the world at stake, this babysitting mission is proving far more dangerous than anyone could have expected.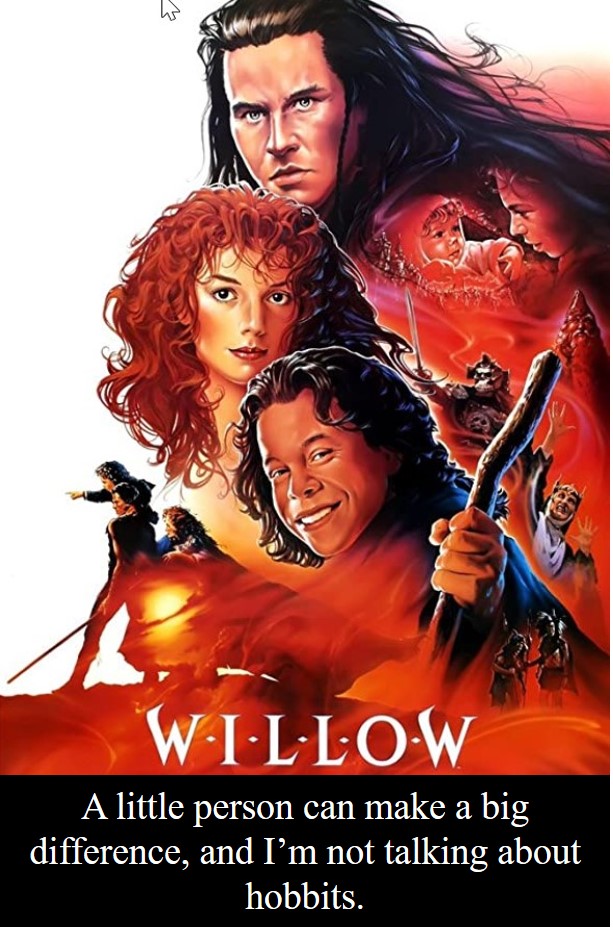 7.     Conan the Barbarian (1982)
Who better to portray this classic muscled hero than our favorite bodybuilder Arnold Schwarzenegger? As a young boy, Conan becomes a slave after his parents are killed by Thulsa Doom (James Earl Jones). Now free, he plots revenge against Thulsa. Get ready for sculpted pecks and lots of action, Conan the Barbarian hits the big screen!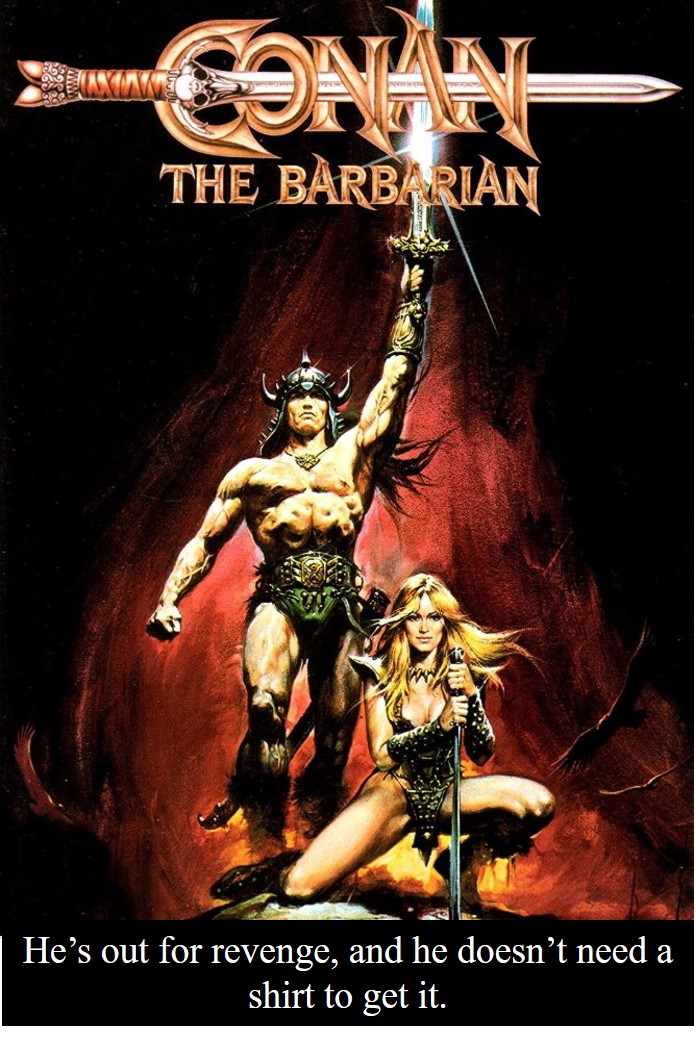 6.     The Black Cauldron
This lesser-known Disney animated film is based on the book series The Chronicles of Prydain. Taran (voiced by Grant Bardsley) is charged with protecting a magical pig, Hen Wen, from the evil Horned King, who wants to use her to find a magical object known as the Black Cauldron. When Taran loses Hen Wen, the adventure quickly escalates. Taran and his friends must rush to find the Cauldron before the Horned King. Surprisingly dark and yet undeniably charming, the Black Cauldron is a fantastical and unique adventure.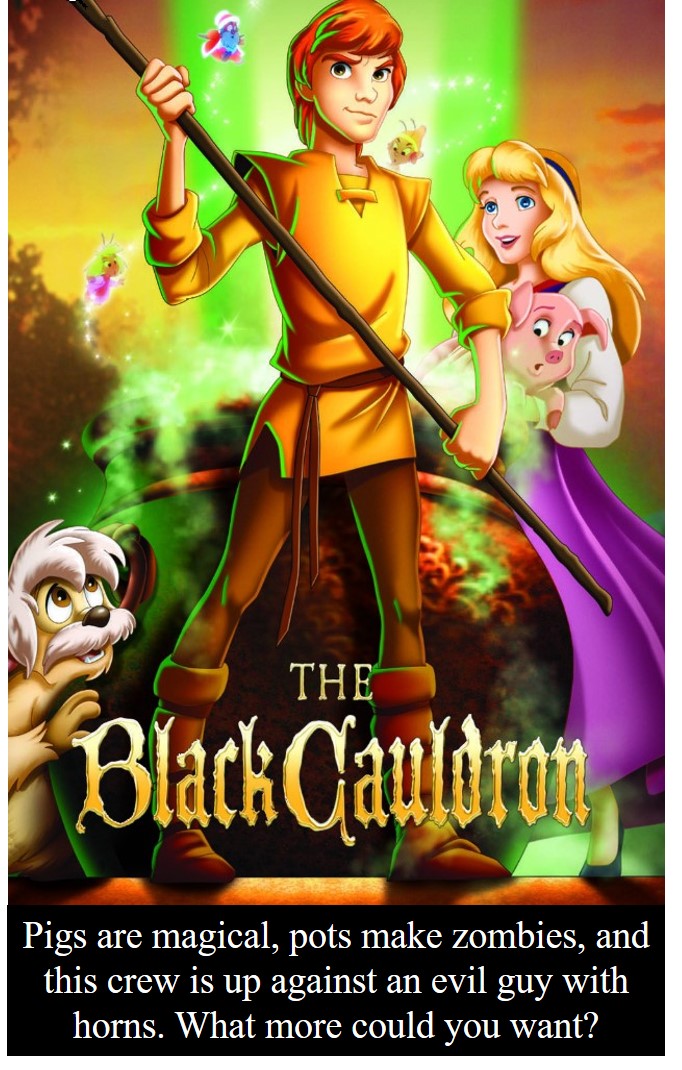 5.     Stardust
To prove his love to a young woman, a young man from England, Tristan (Charlie Cox), travels to the magical land of Stormhold to retrieve a fallen star. However, the star turns out to be a young woman, Yvaine (Claire Danes), and Tristan isn't the only one after her. With everything from pirates to witches, princes, and of course, love, Stardust will take you on a wild adventure.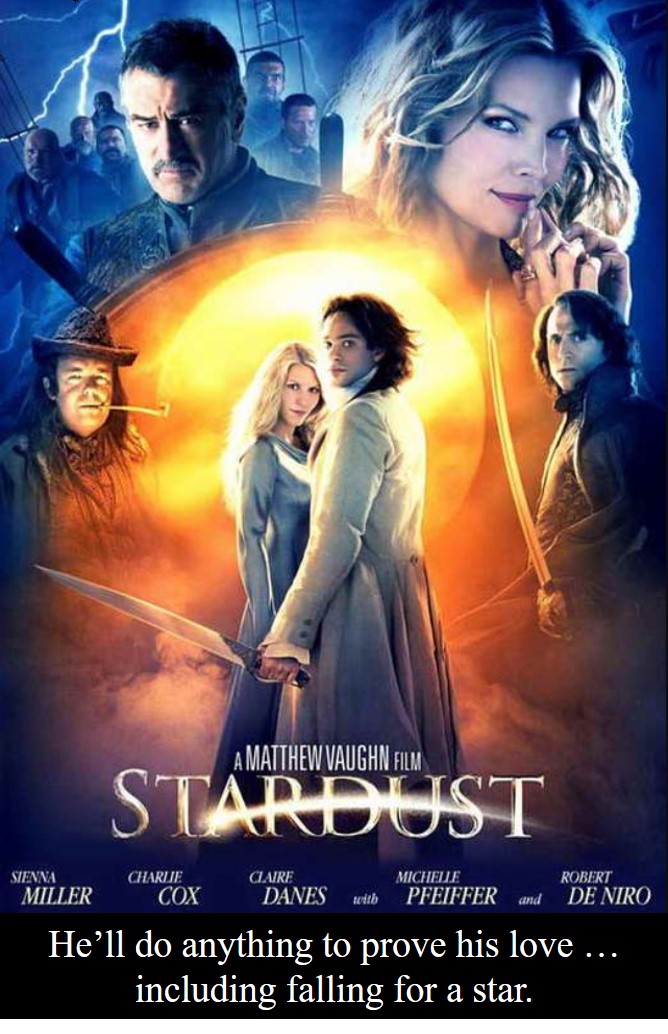 4.     See (2019)
In a distant future where humans have long lost the sense of sight, everything changes when a set of twins with the ability to see are born. Starring Jason Momoa and Sylvia Hoeks, this new TV series leads us into a world no longer dominated by human achievement to tell a story of family and hope for the future. With one season out and another promised, now is the time to see this new show.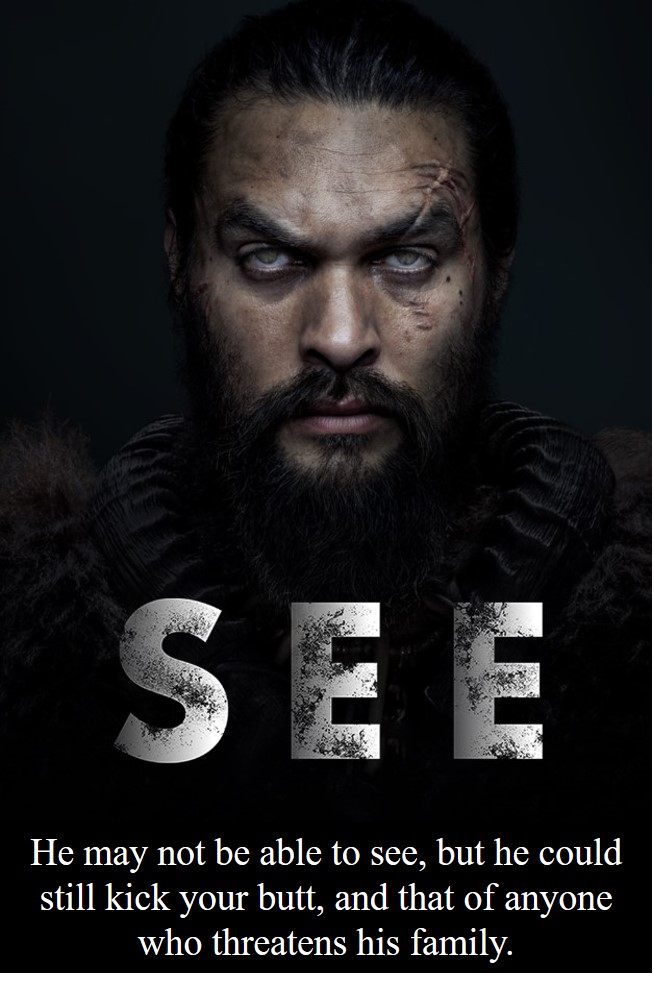 3.     The Witcher TV series
Based on the popular video game and book series, Netflix has brought our favorite monster hunter, Geralt of Rivia, to the small screen. Have no fear if you haven't jumped on the Witcher train yet, because the show is more than accessible for newcomers. Geralt of Rivia, played by Henry Cavill, is a witcher, a man trained and altered to hunt the monsters which widely roam the world. Although he attempts to keep to himself, Geralt repeatedly finds himself pulled into morally complex situations and the wider conflicts that are sweeping his world. It seems there is more to monster killing than just swinging a sword.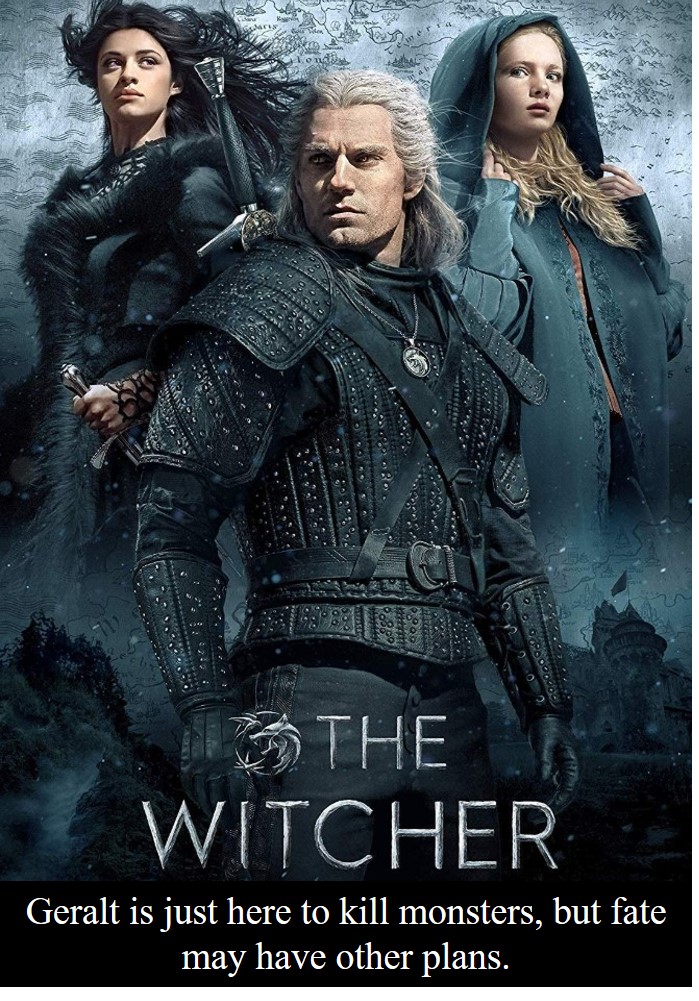 2.     Game of Thrones
In Westeros, the powerful Targaryen family has been recently ousted, and the Seven Kingdoms are at peace under the rule of Robert Baratheon. However, a lot is going on beneath the surface. When those things begin to spill into the light, Westeros will never be the same again. With a multitude of complex characters, Game of Thrones will have you cheering one moment, cursing the next, and above all asking: who is going to make it and who is going to die. Better put the kids to bed first though because this is one fantasy story for adults.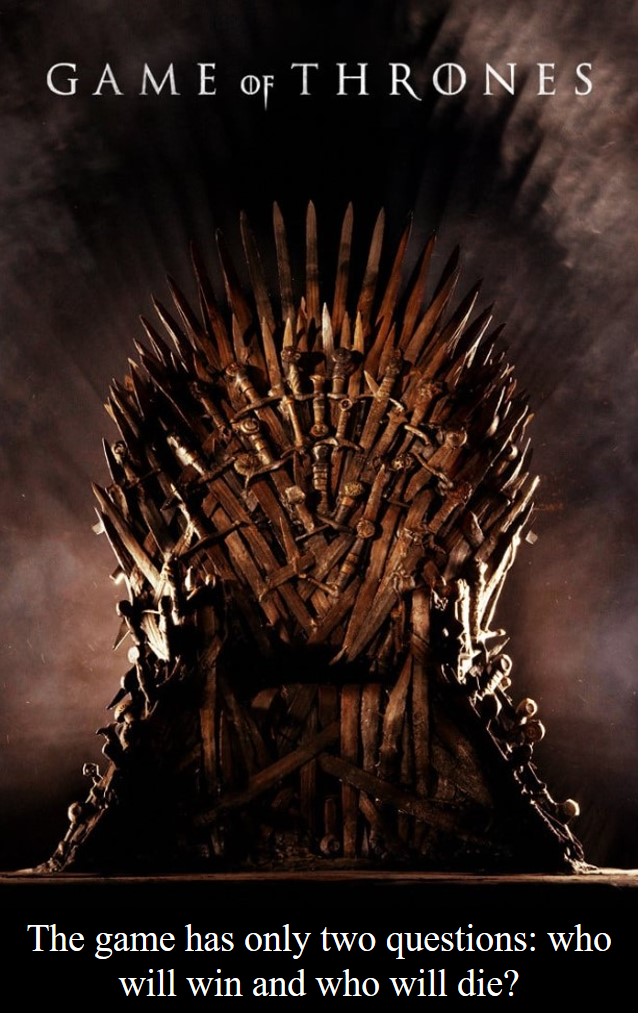 1.     The Hobbit Trilogy
Peter Jackson returns to Middle Earth in this adaption of the prequel to the Lord of the Rings. Bilbo Baggins (Martin Freeman) does not care for adventures. And yet when a wizard and 13 dwarves show up on his doorstep he finds himself right smack in the middle of one. They are off to steal treasure from a dragon, and Bilbo will have to discover what hobbits are really made of to make it to the end.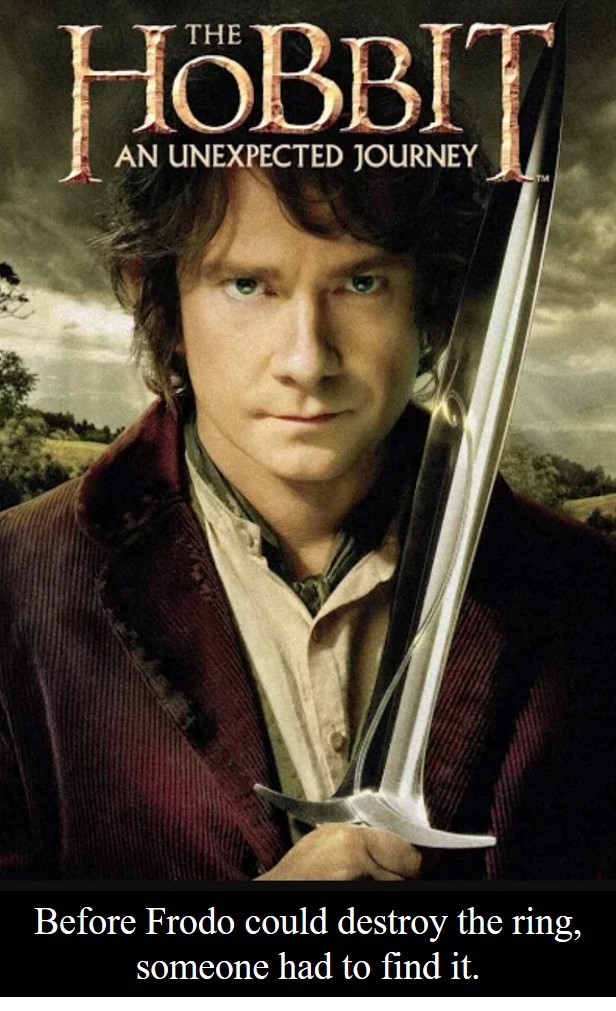 21. Bonus: Upcoming LOTR TV series
If despite all these similar movies, your Lord of the Rings fix is not satisfied (because how could it ever be) then get excited because Amazon Prime is making a Lord of the Rings TV show. Set before the events of The Fellowship of the Ring, this series will not be an adaptation of the books, which means there's plenty of fun speculation and exciting new content to hope for. Estimated to have a budget of a cool $1 billion, this show may turn out to be the most expensive in history. We are all waiting with bated breath to see if the money was well spent.
*All actor names and some plot information were gathered from the International Movie Database (IMDb). 
Image Gallery