10 Things That Every Great Sports-Simulation Game Must Have
Updated: 14 Aug 2015 7:49 pm
Slam dunk.
Become A Professional Athlete!
The introduction of sports into the world of video games has been improving significantly. Today, we are lucky to be able to play video games which look quite close to reality.
These games, however, need more than realistic graphics to set themselves apart from the crowd. This article lists 10 important traits any sports video game must have if it wants to be played over and over again.
1. Realistic Graphics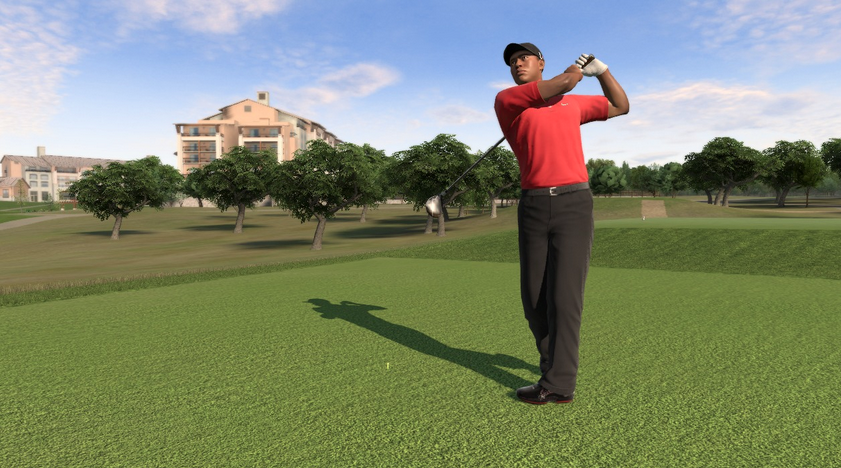 Very green fields from the golf video game PGA Tour.
Good graphics are obviously a must for any video game today; however, they have special importance when it comes to sports games. Since the whole game revolves around the accurate simulation of a sport, the graphics must make justice to the way an arena or field looks, as well as to how players run and respond to commands.
Any good sports game must prioritize the graphics since it is the main way gamers can relate to the sport they are trying to "play". Most sports game franchises have been doing a great job with graphic improvements for their games, such as 2K and EA Sports.
2. Advanced Player Movement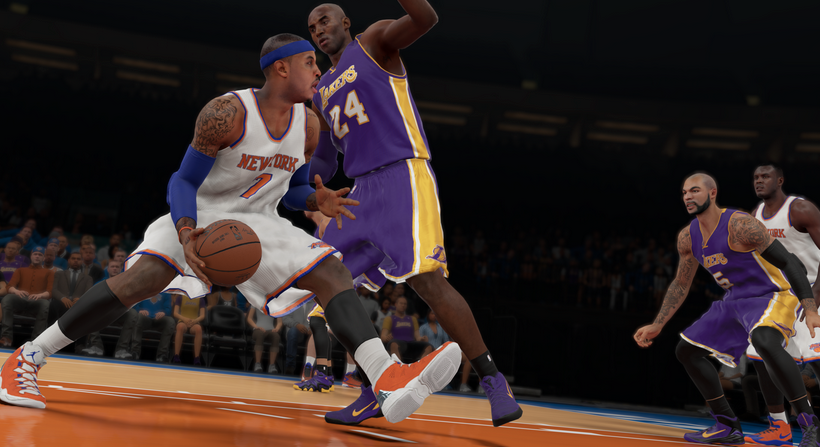 Practice is necessary here just as much as in real-life.
Sports-simulation games must be accessible and relatively easy to learn for most people. However, it must also have advanced moves that can be mastered by the more advanced and dedicated gamers. In NBA 2K games, for example, players must be able to execute the staple basketball moves such as jumping and blocking, as well as more complex moves such as behind the back passes and crossovers. However, the latter moves cannot just be done with a simple button click.
Gamers that want to use these more advanced moves need to characterize themselves with the gameplay and advanced controls to take their game to the next level, just as a real basketball player would need to practice harder moves more to get them down. This adds realism to games that have realism as their main goal.
3. Player Creation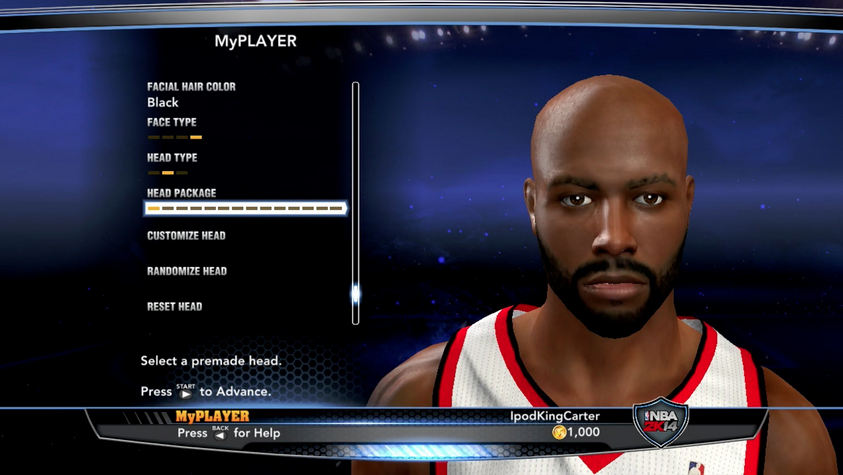 Create your player to become a legend!
A lot of the times, gamers want to play into the fantasy of being a professional player, and so this feature is a very desired one among these games.Today, many sports-simulation games have this feature, where you can create a player by customizing height, weight, body type, facial features, skill levels, and team.
Other more detailed customizations include the exact apparel your created player can wear, such as headbands and sleeves. In recent NBA Live games, you could even customize the types of plays your player would prefer, like "power plays" such as dunks and offensive rebounds, or "finesse plays" such as fancy passes and quick floaters.
4. Extensive Customization Options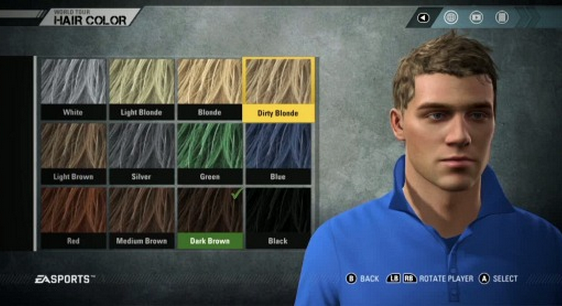 One of the customization screens from a FIFA game.
Creating your own player is a type of customization, but being able to customize other things in the game make it a much more personal experience.
Customization options on latest 2K releases have included player skillsets, player looks and apparel, game jerseys (that could be picked for both teams before a game), as well as stadium additions and even crowd noise, player shadows, and game commentary.
5. Online Features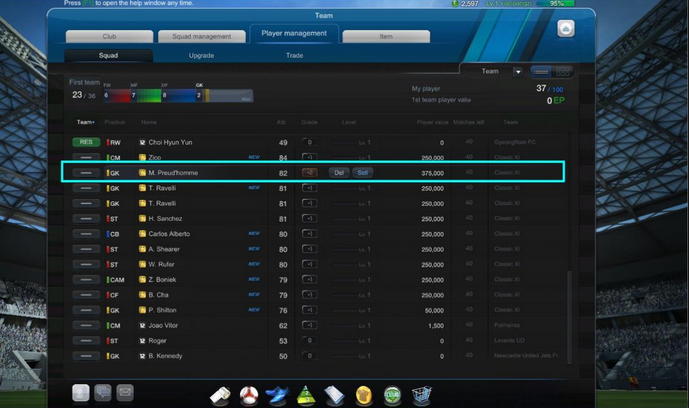 Play with other dedicated fans across the world, and put your customized teams to the test!
After a while, just playing against the computer can get boring. This is why any good sports-simulation game must also provide various online options, which can give players the ability to play and interact with other players around the world.
Besides also playing friendly matches, gamers can also opt for more competitive tournaments, where they can put their customized teams to the test. FIFA 16 is the upcoming sequel to FIFA 15, and it includes all these great online features and more!
6. Detailed In-Season Structure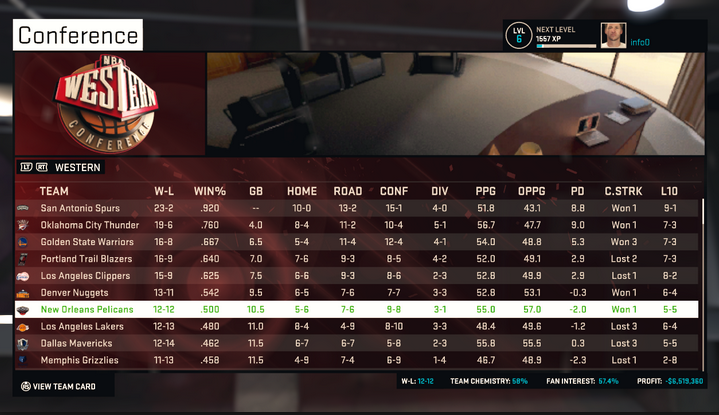 Keep up to date with updated team rankings on NBA 2K games.
NBA 2K releases give players the option to play through whole 82 game seasons, as well as skipping games they don't feel like playing (through a computer simulation). By picking one team, you can go through a whole season by experiencing all the different aspects of an NBA season: player injuries, singing new players, trading rumors, All-Star Weekend, and division rankings.
Other great games like recent FIFA sequels give players the option to create tournaments with different teams, or play well-known tournaments!
7. Option to Act As a Manager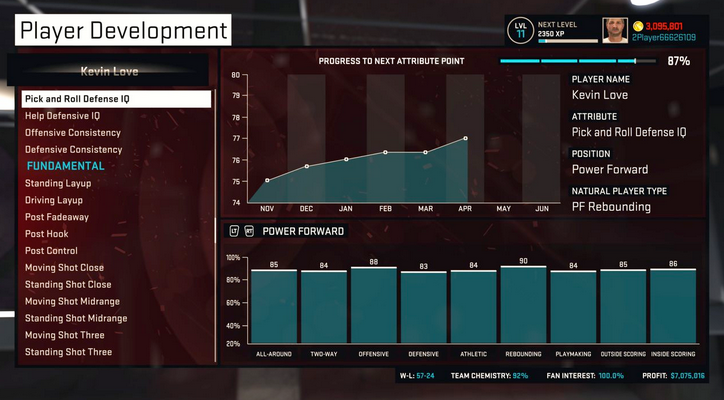 Keeping track of player development and team growth is your responsibility as an NBA manager.
For players more into the strategy aspect of being part of a professional sports team, the "General Manager" option has been a popular addition to sports-simulation games such as NBA 2K16. Franchises like FIFA even have their own game dedicated towards this: FIFA Manager!
As a General Manager of your club, you can take care of more strategic/political aspects of your team's success, such as signing new talent, trading players to strengthen your roster, and making additions to your stadiums and arenas for higher ticket sales.
8. Realistic Commentary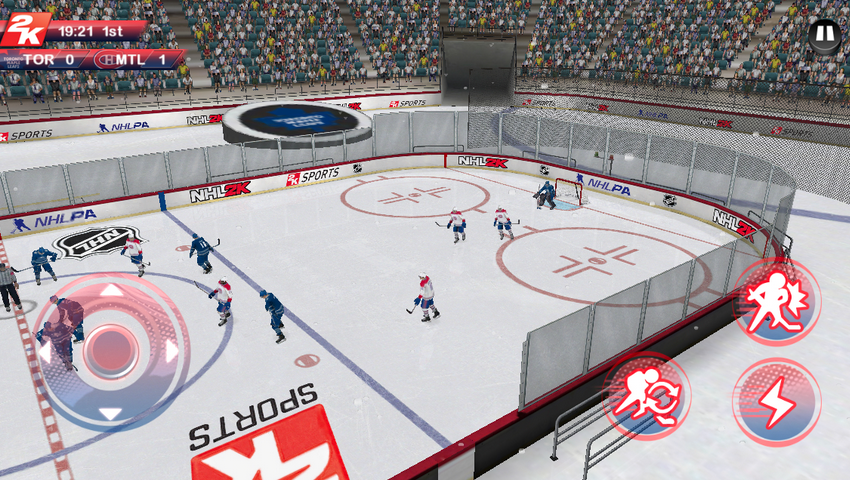 No game is complete without commentary.
In-game commentary is one of the most important details that separate unrealistic simulations from superior ones. Many of the better-known 2K games even have game commentary from the same real-life commentators of real games! This is an awesome feature that can make sports fans really feel the realism in these games.
From witty comments to more technical, jargon-filled insights, in-game commentary is very important and should not be taken lightly.
9. In-Game Plays Gamers Can Learn From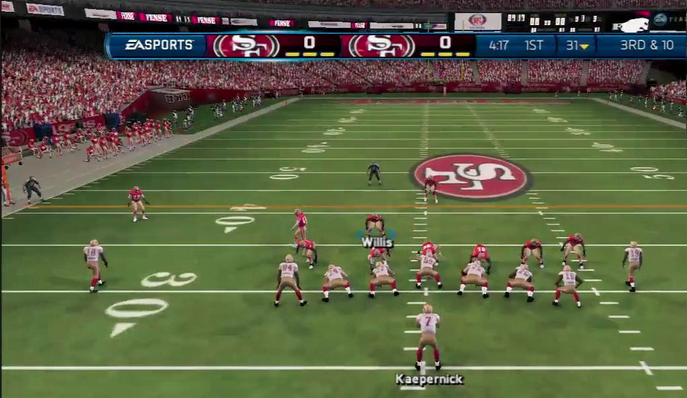 Execute plays and slowly understand how they work, even in real-life.
The debate on whether or not playing sports video games have an impact on real-life play is still alive today; however, it is true that the more realistic a simulation is, the more the player can learn from it. On NBA Live games, for example, the player can familiarize him/herself with defensive tactics, offensive plays, and the overall game rules such as technical fouls, 24-second shot clocks, and the 8-second rule.
The addition of all these small rules can turn these games into a learning experience besides just an entertaining one. FIFA 16 used motion-capture technology footage to develop their player graphics, which means that just observing how players move and kick can already teach gamers a lot.
10. Real-life Traits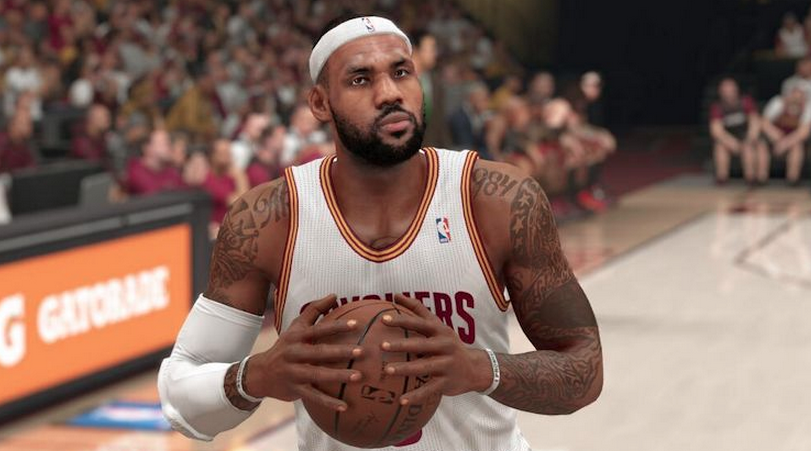 A seemingly confused LeBron James.
A big reason why sports games sell is because fans of the sport (or fans of a specific professional player) want to fill their idols' shoes, and play through games as if they were the star. Because of this, great sports-simulation games must also model real-life people as closely as possible.
One of the main features of NBA 2K games is how all the players there are modeled as closely as possible to their real-life counterparts. The basketball players in the video game have the exact same mannerisms and traits as in real-life, such as the way they shoot, how they run, and how they jump.
Related Articles
10 Best Sports Games To Play in 2015 (PC)
11 Best Boxing Games To Play in 2015
Image Gallery