Top 10 Best Cooking Games (Cook Delicious Food!)
Updated: 13 May 2019 8:44 pm
Be ready to face the hot stoves, demanding customers, and chaos in these PC cooking games!
Craving some fun in the kitchen without all the hassle and clean up, or looking for some crazy co-op kitchen shenanigans?
Look no further, here is a top 10 list of cooking games on PC that will satisfy your craving.
10. Counter Fight (VR)
Counter Fight Gameplay.
Become fully immersed in this VR cooking game. Run your ramen shop your way in this virtual reality restaurant simulator. Serve hungry customers different variations of ramen or chop stuff up with a samurai sword, it's your restaurant!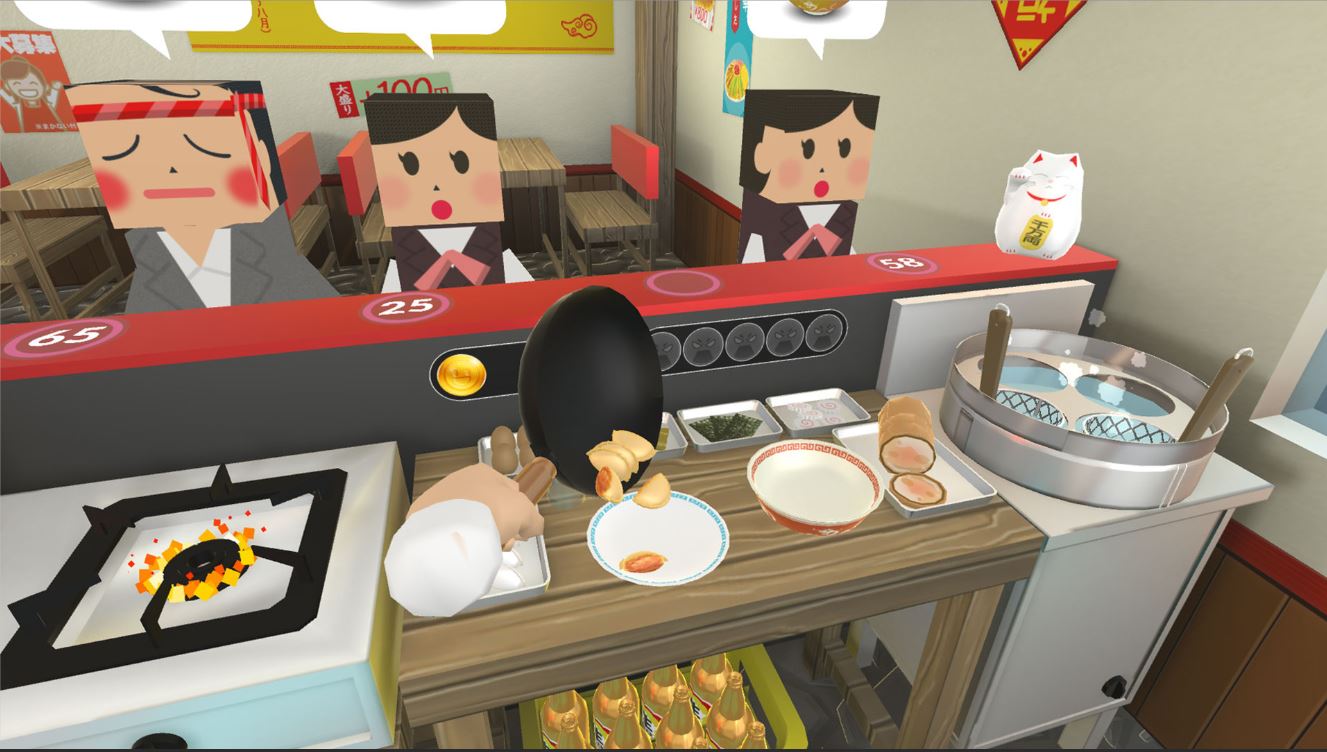 Serve different dishes to a variety of customers!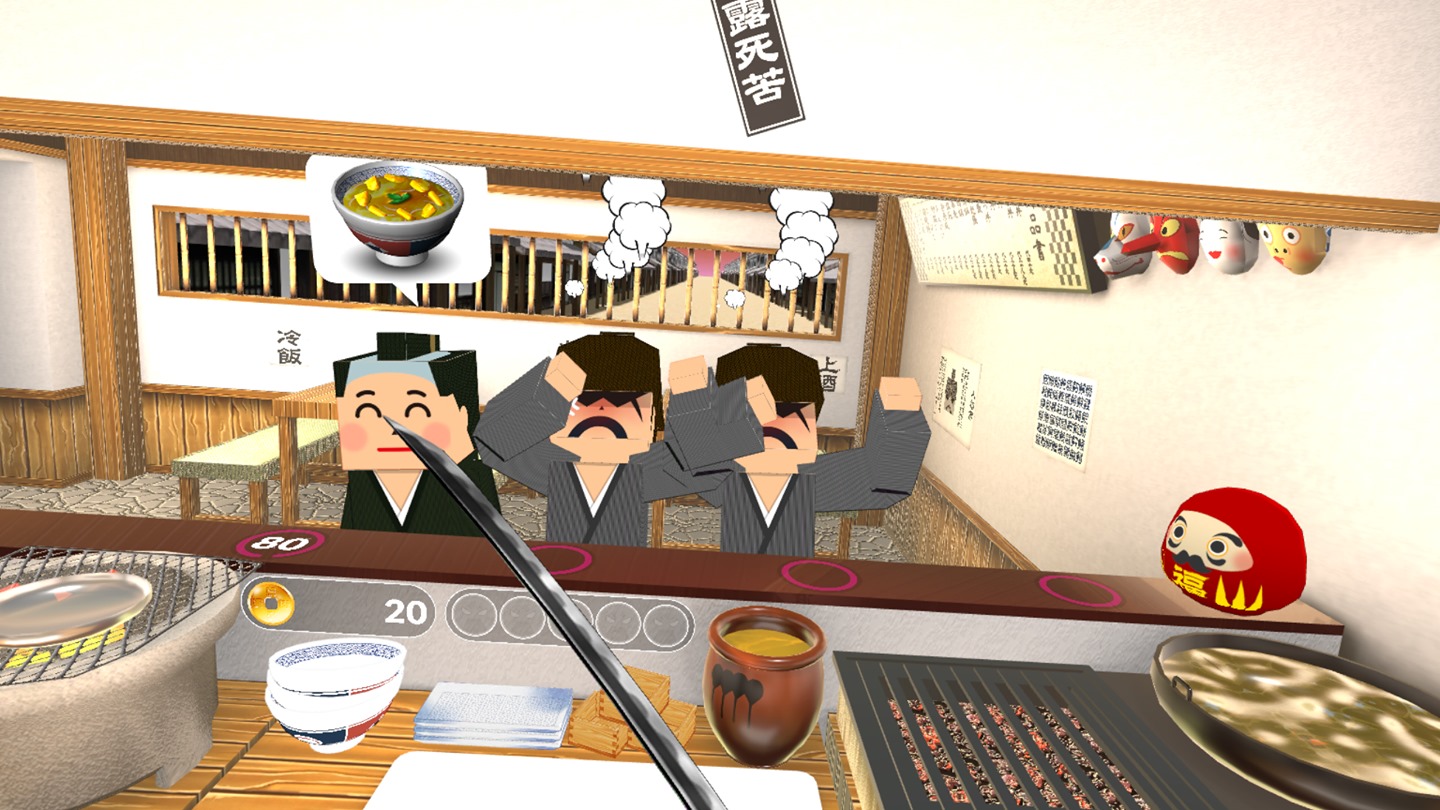 The Samurai Edition provides a distinct style and new customers!
9. Chef – A restaurant tycoon
Chef – A Restaurant Tycoon gameplay.
Create your own character, style and restaurant in this upcoming tycoon game. Ever dreamed of owning and designing your own restaurant and menu. Chef let's you do all that and more. Craft unique menus, layout your restaurant and watch the chaos of a real restaurant unfold!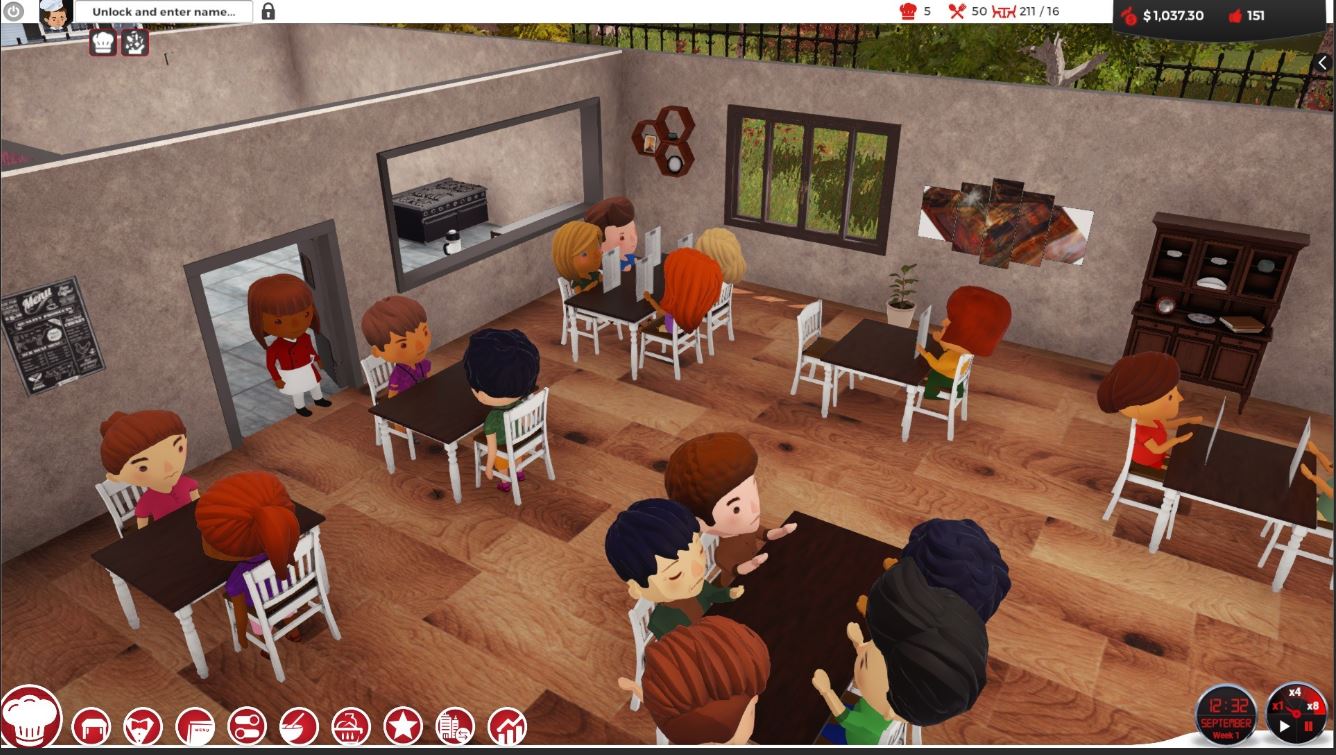 Manage your restaurant as you cook to serve the masses!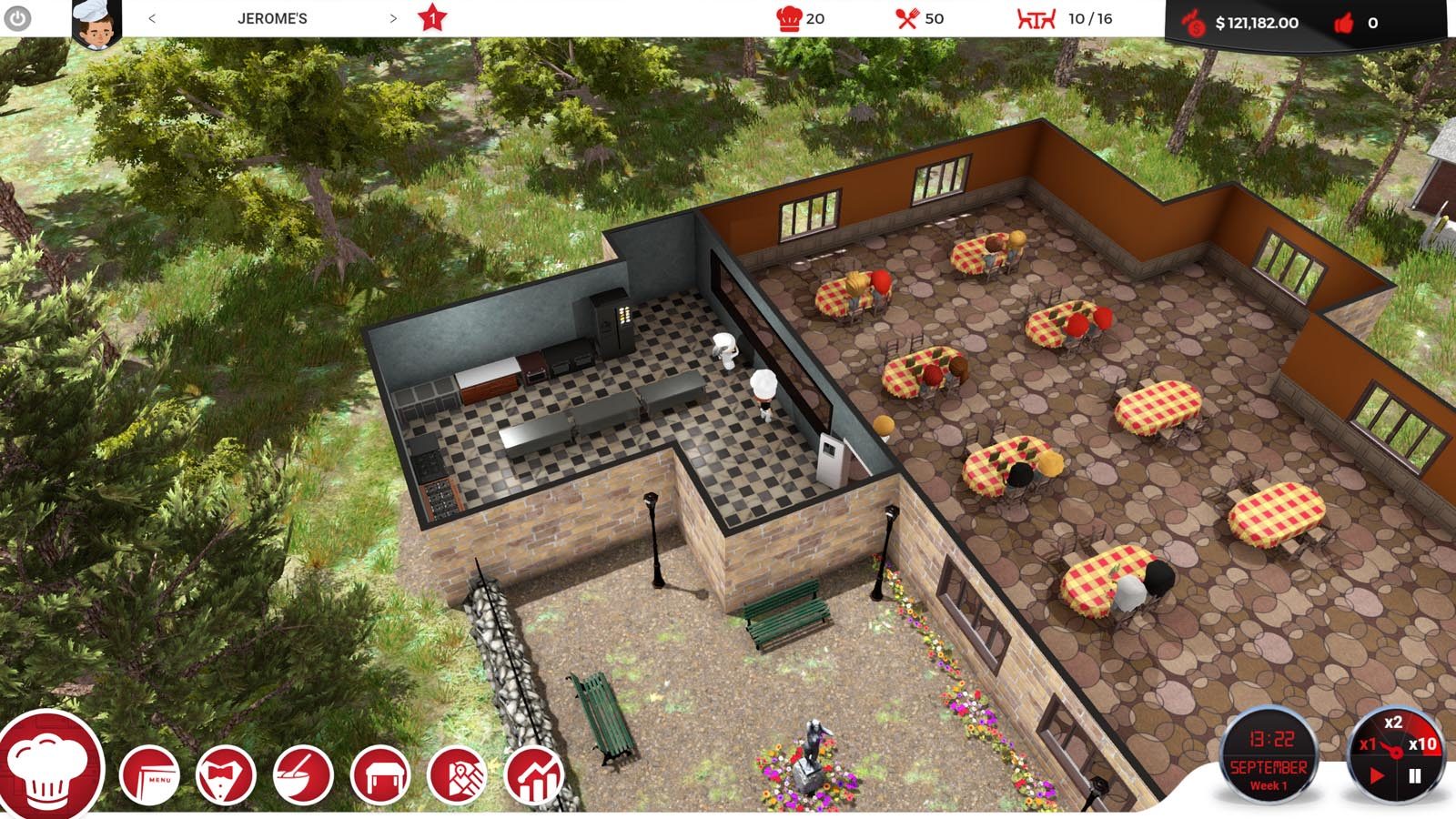 Watch your restaurant grow while you gain fame and success!
8. Mary Le Chef - Cooking Passion
Mary Le Chef – Cooking Passion Gameplay
Mary Le Chef – Cooking Passion is a story driven time management game with a beautiful art style. Get swiped away by the 60 beautifully designed restaurant levels, whilst following Mary on her journey of becoming a chef.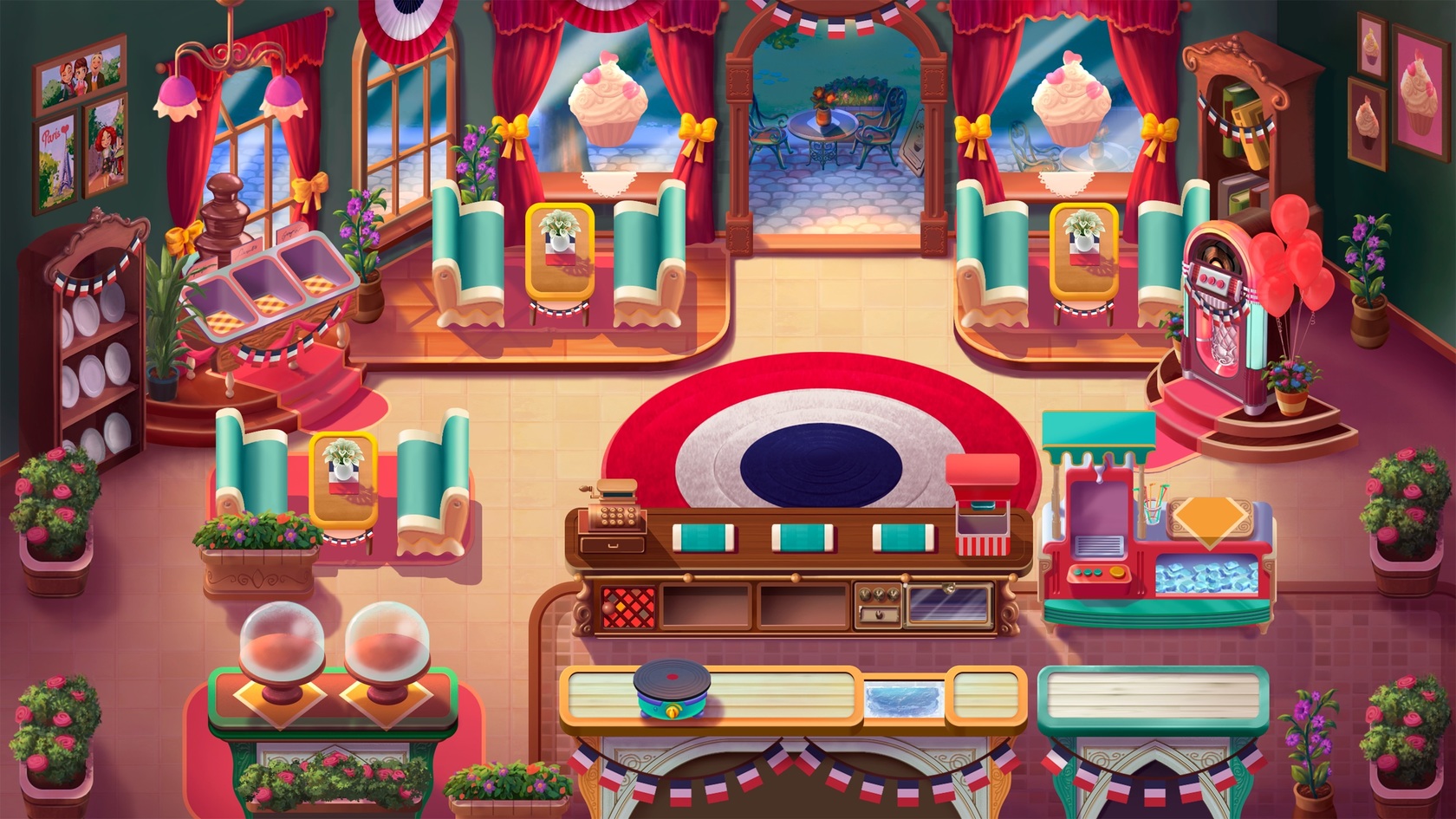 Help Mary become a professional chef in this beautiful time management game.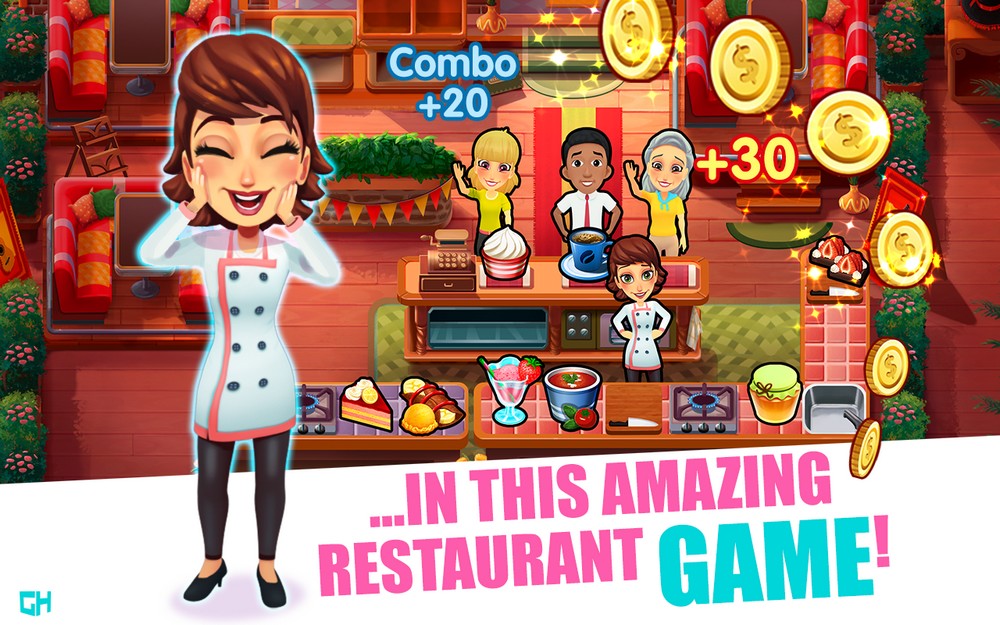 Help her chase her dreams to become a great chef!
7. Campfire Cooking
Campfire Cooking gameplay
Do you enjoy the sensation of roasting marshmallows? Do you enjoy completing rewarding puzzles? Well now you can enjoy the best of both worlds!. Campfire cooking is a very simple puzzle game. Your goal: roasting the perfect marshmallow!. Move your marshmallow around the puzzle board in increasingly difficult levels to get the perfect roasted marshmallow.
Cook some classic campfire food such as chili.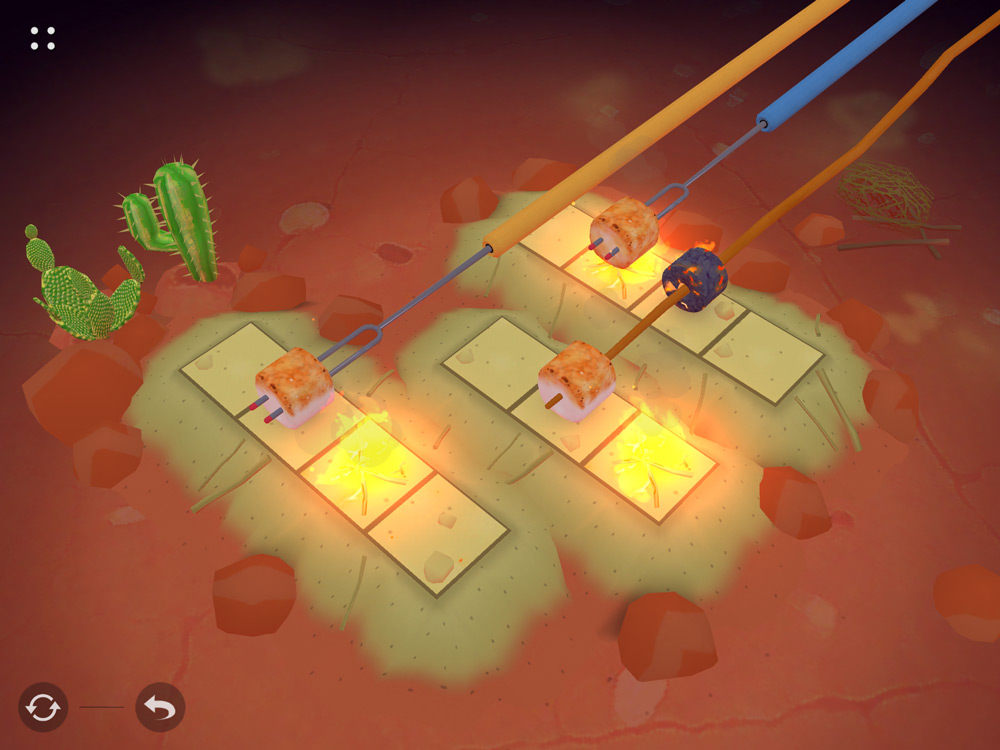 Enjoy different puzzle styles and challenges.
6. Pizza Express
Pizza Express Gameplay
Who doesn't love pizza? Experience the rush of running your very own pizzeria. This fast paced simulator puts you in the shoes of a pizzeria owner. Manage your menu, ads, stock and customer satisfaction in this old school simulator.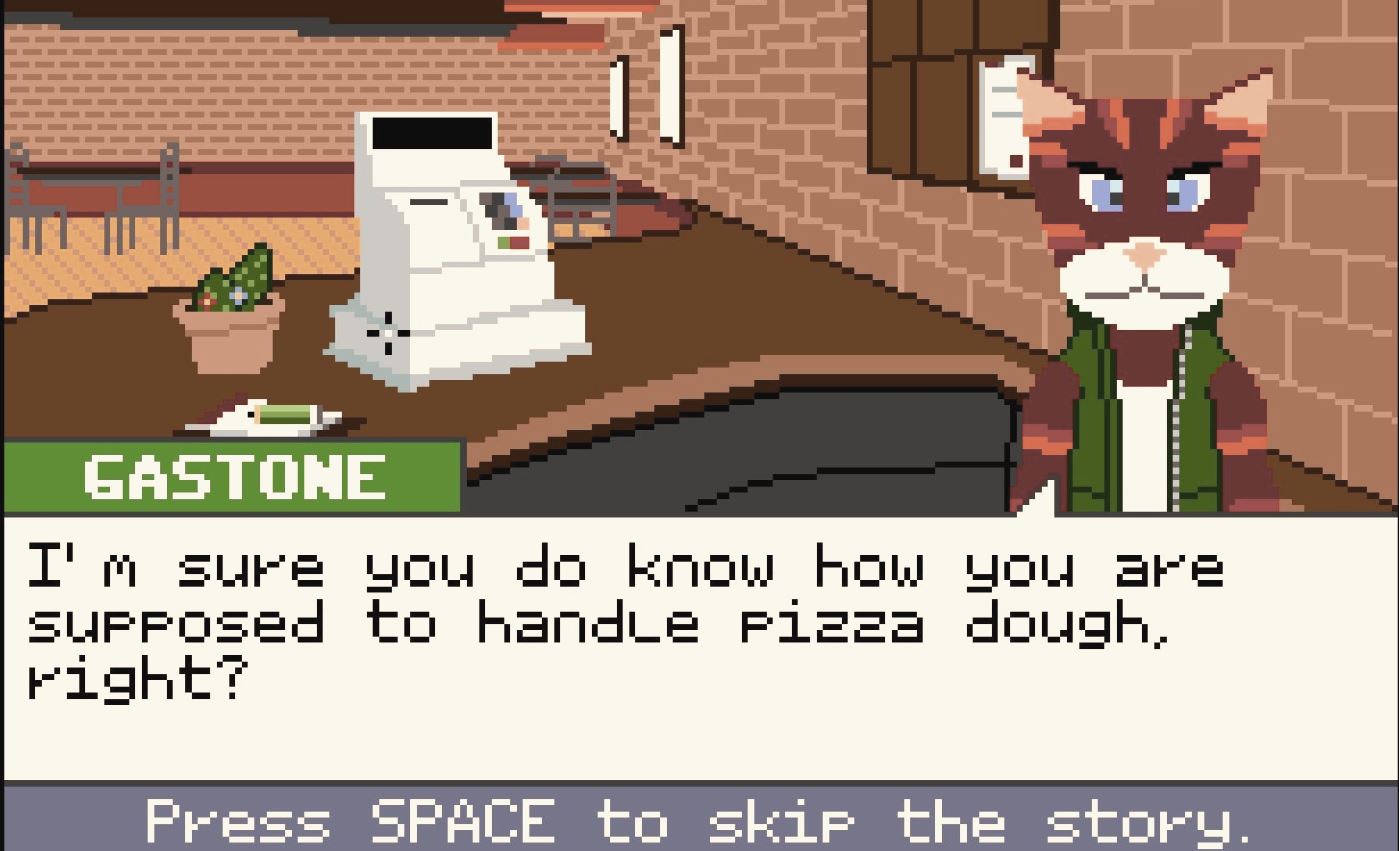 Follow the story of Gastone and his dream to have the best pizzeria.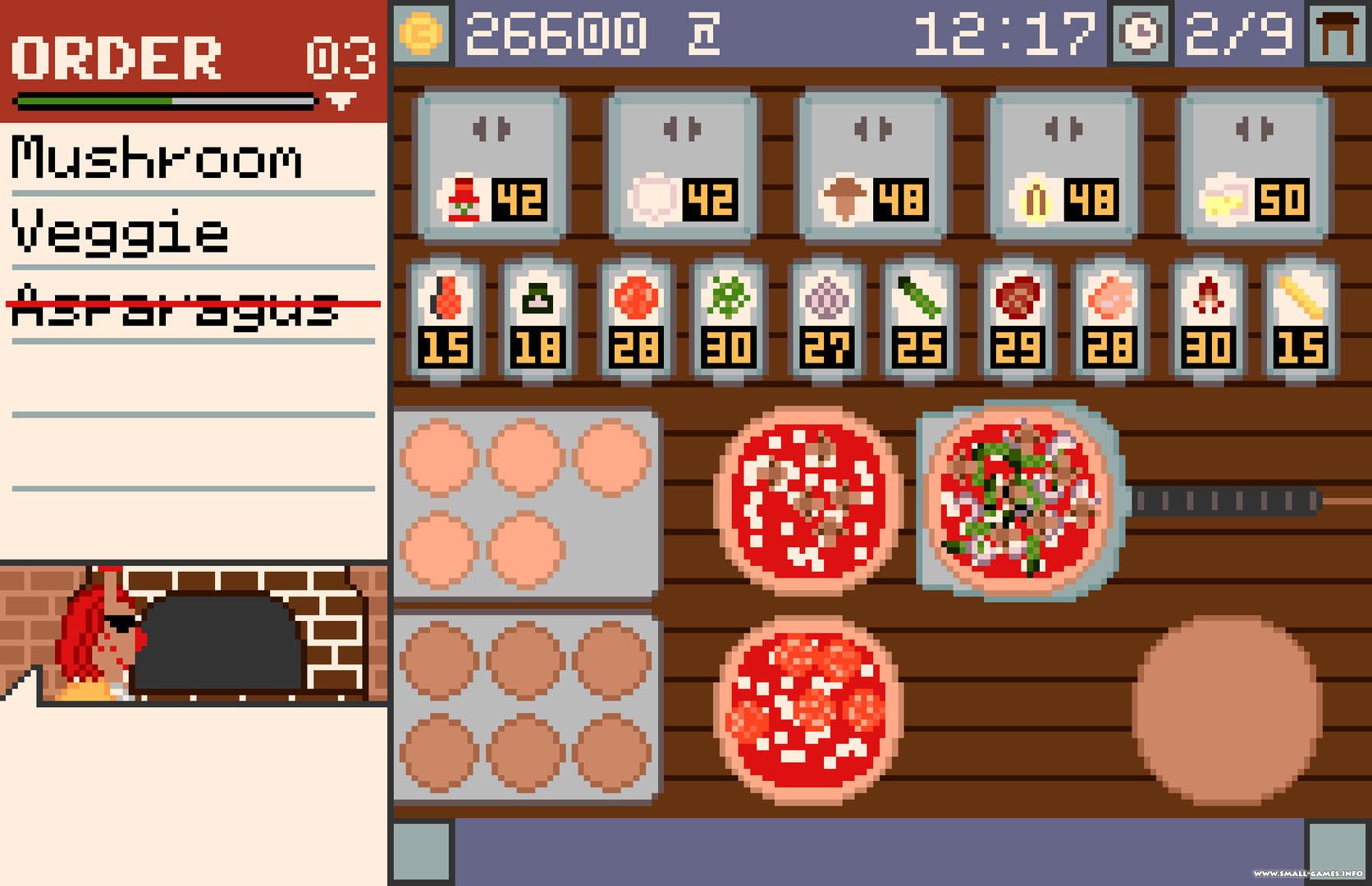 Cook and serve a variety of pizza with lots of choices in toppings!
5. Cooking Simulator
Cooking simulator gameplay
Experience the ultimate cooking experience in this Steam Greenlight game. The most realistic cooking experience to date. Cut, boil, bake and fry an array of different dishes in your own kitchen. With a realistic physics engine, you will be immersed in the best cooking experience on PC.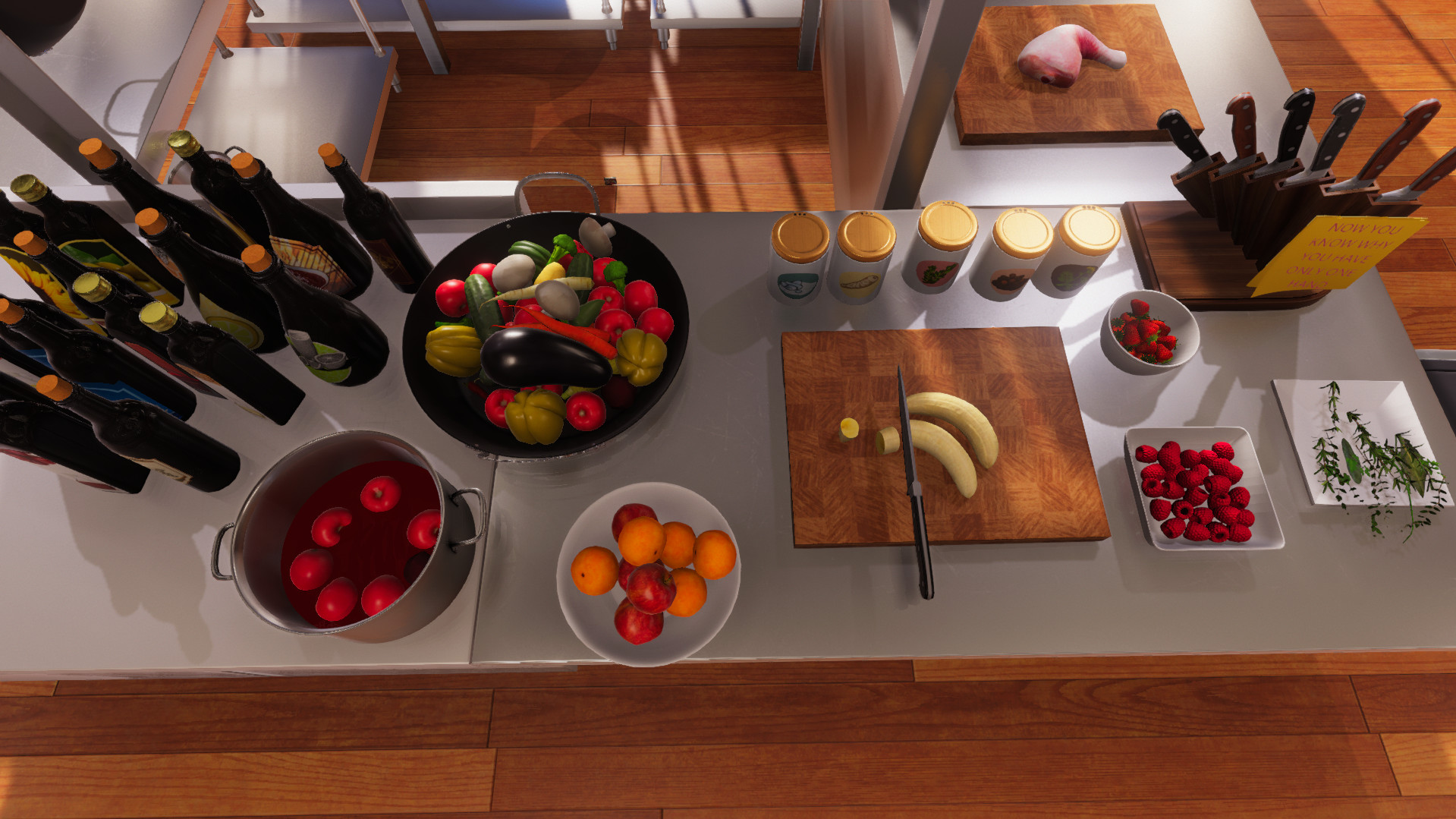 Strikingly realistic visuals for the ultimate cooking experience.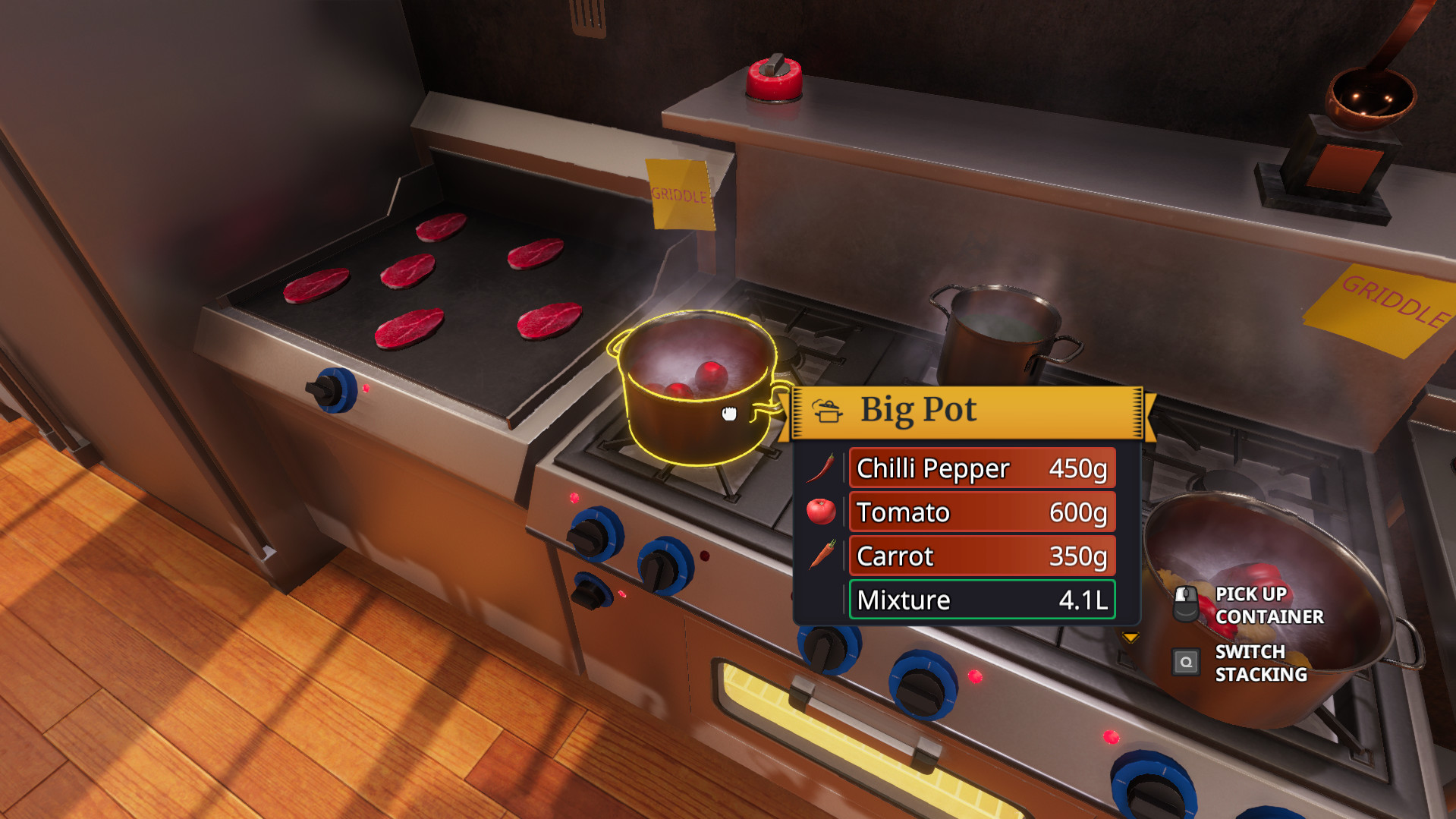 Cook a variety of dishes on your stoves, griddle, and grills!
4. Overcooked
Overcooked gameplay
Experience the original cooking co-op game that has started house feuds all over the world. Get ready to receive the silent treatment from your partner as you try to cook different recipes together in challenging levels. Chop tomatoes, onions, mushrooms and so much more as you race against time to serve as many dishes as possible.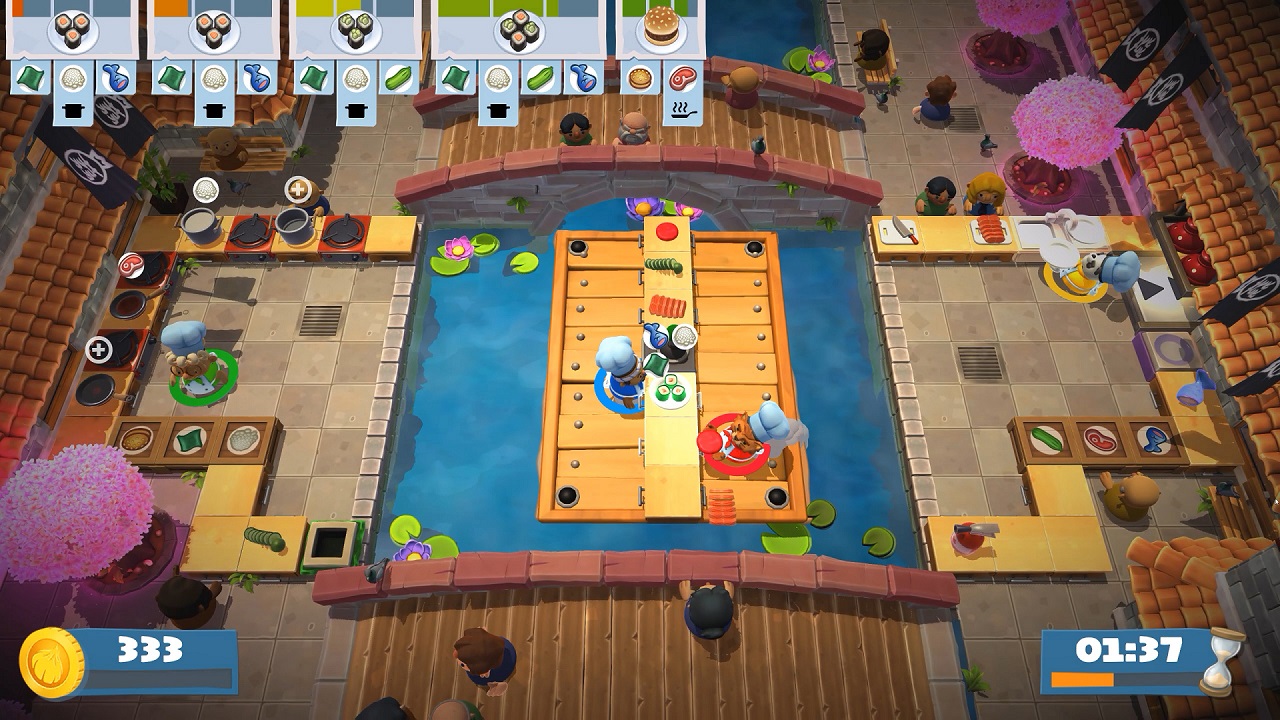 Make some sushi on a floating platform!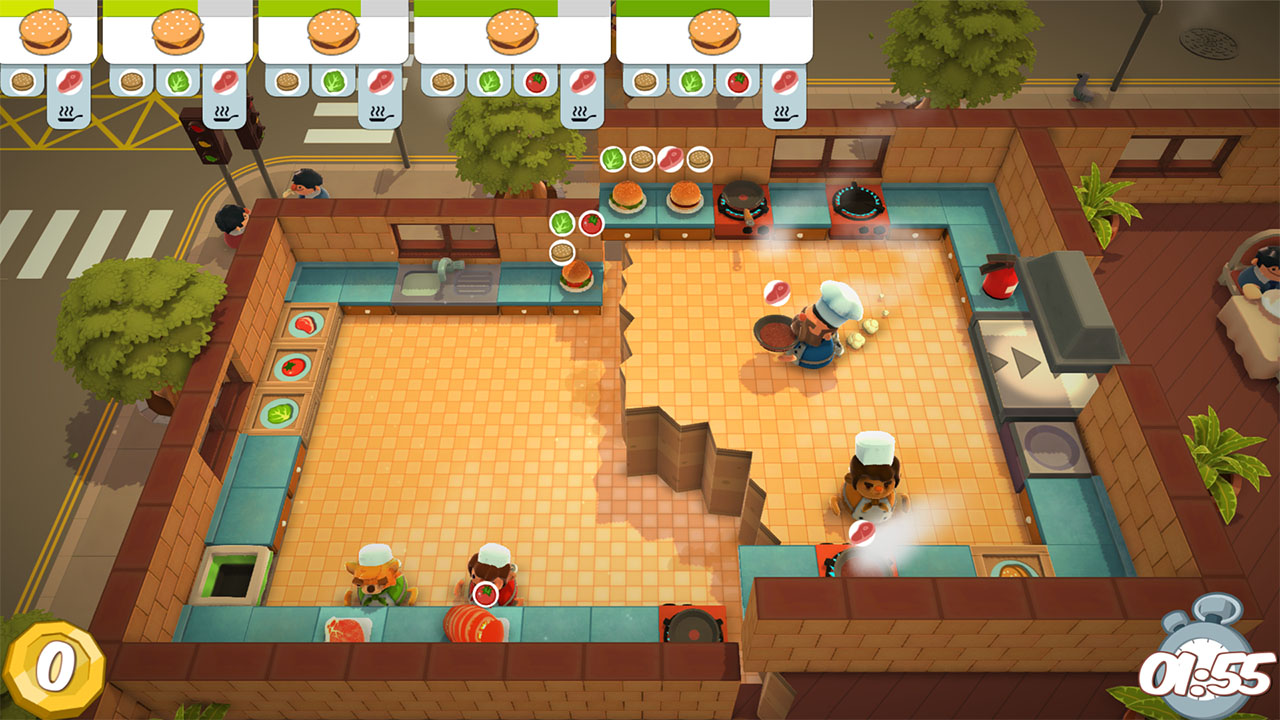 Battle the chaos and survive with your friends to cook some great dishes!
3. Overcooked 2
Overcooked 2 gameplay
The sequel to the insanely addictive cooking game is here and it is hotter than ever. Overcooked 2 comes with more intricate level designs and a new throwing system so you can cook to your heart's desire, while relationships crumble and levels break and move all around you. Let's not forget about the massively addictive online play that was introduced in the sequel.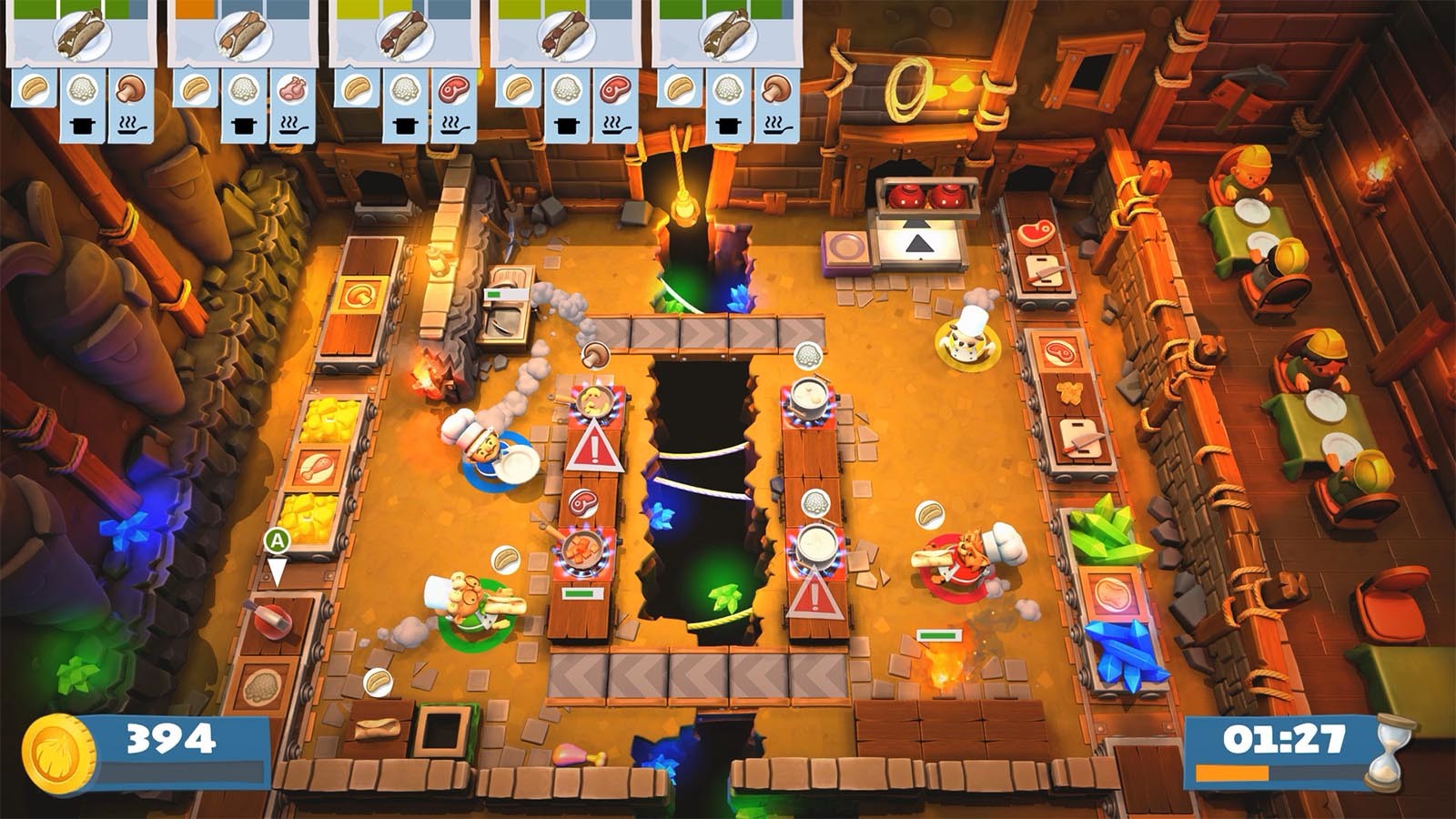 More chaos, challenges, and now you can toss ingredients to your friends!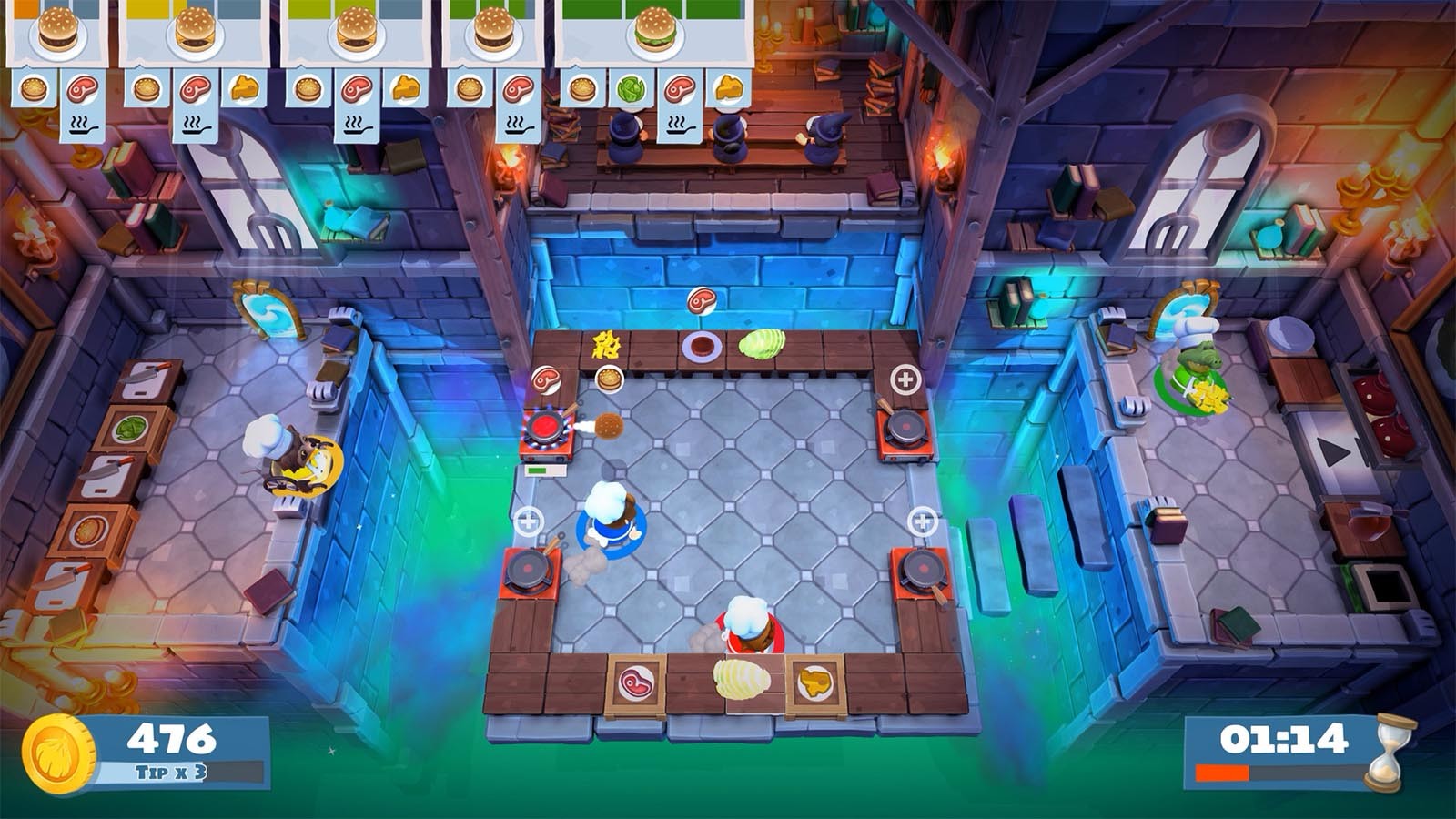 New stages and obstacles are added in this expansive sequel!
2. Cook, Serve, Delicious!
Cook, Serve, Delicious! Gameplay
One of the funniest and best restaurant simulators! With hardcore simulation gameplay and an unforgiving difficulty mixed with stylish cartoonish visuals, this game is addictive in the best way possible. Build and run your own restaurant and master the button bashing mechanics to get food out as fast as possible.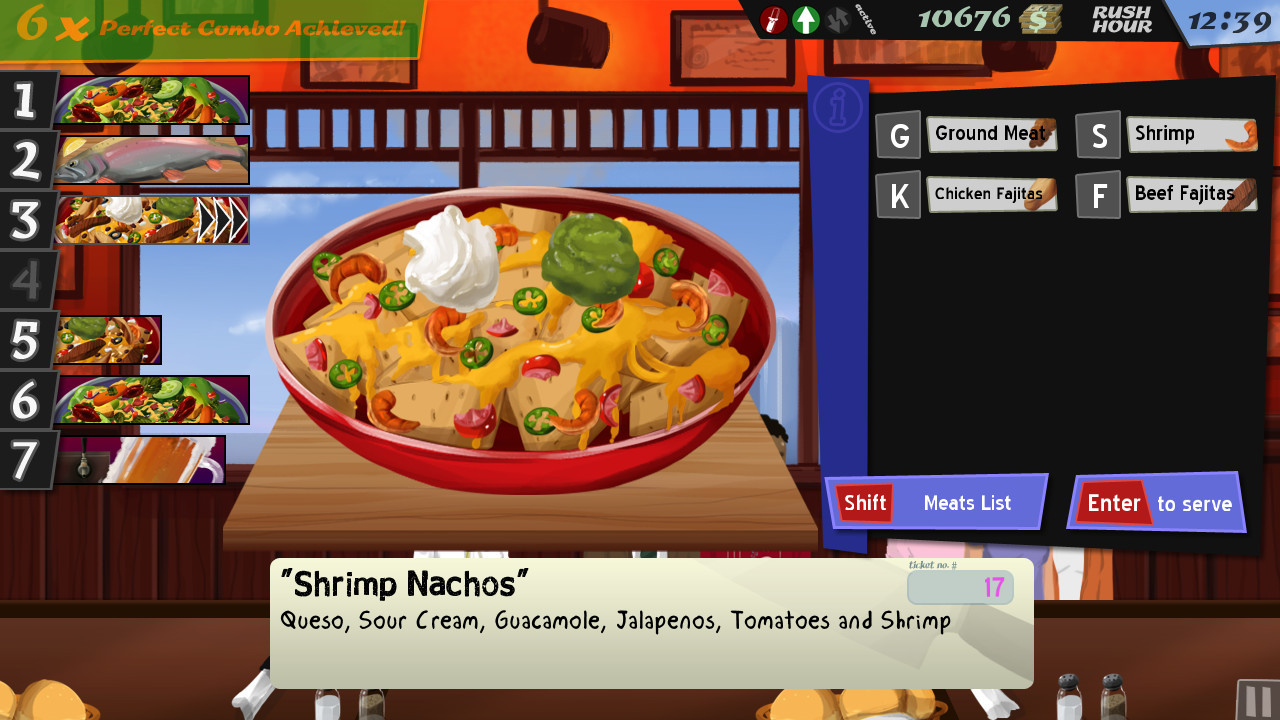 Build up your restaurant with stable favorites in this frantic game.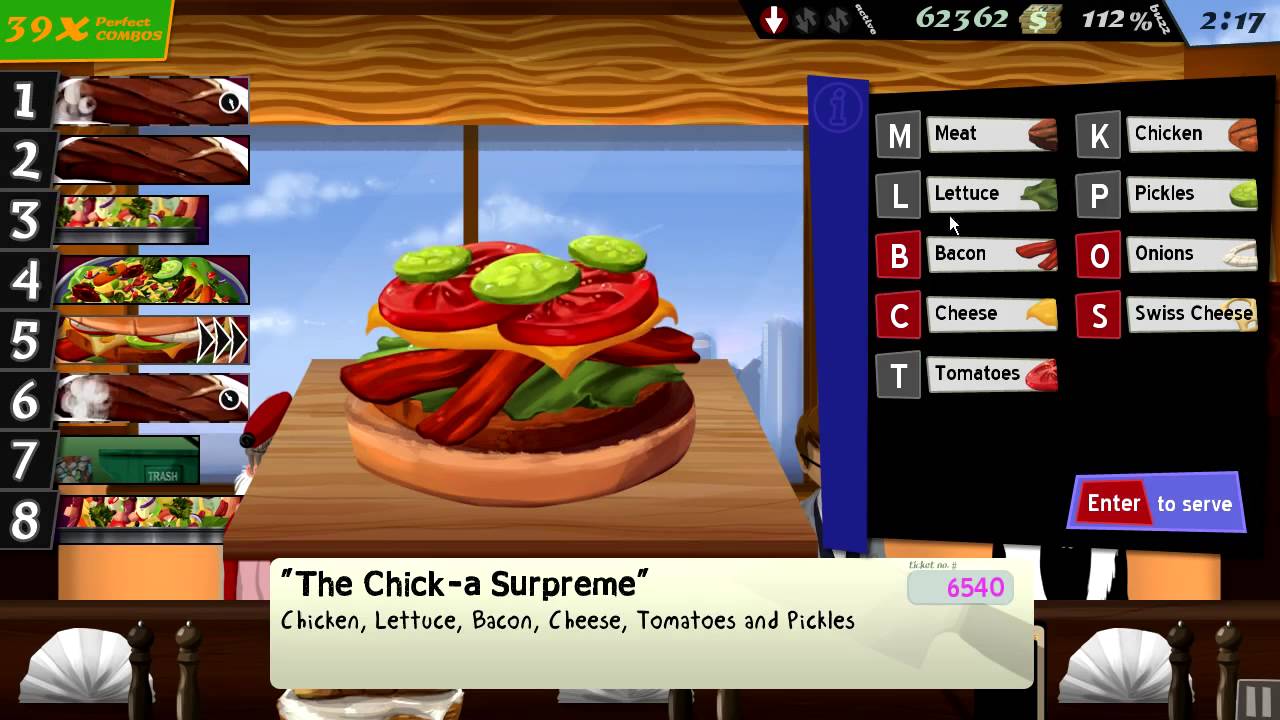 Cook hamburgers and simple steaks at frist, and as you progress, you can cook more complicated dishes!
1. Cook, Serve, Delicious! 2!!
Cook, Serve, Delicious! 2!! Gameplay
Just like Overcooked 2 built upon the previous installment Cook, Serve, Delicious 2 delivers an expanded menu, a more streamlined progression system with the same mechanics and the great visuals of the first. Smash your way to the top as you serve dishes to hungry customers in this addicting, and truly great cooking simulator.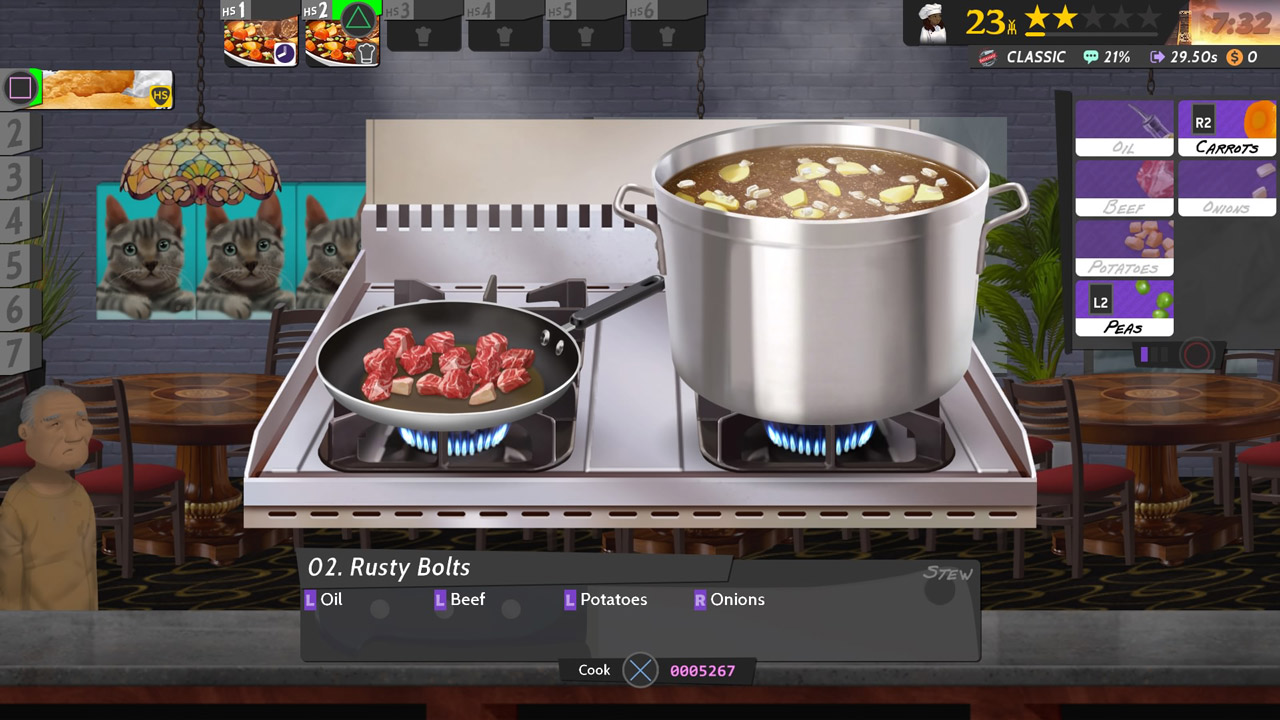 More than 180 different dishes and more customization of your growing restaurant.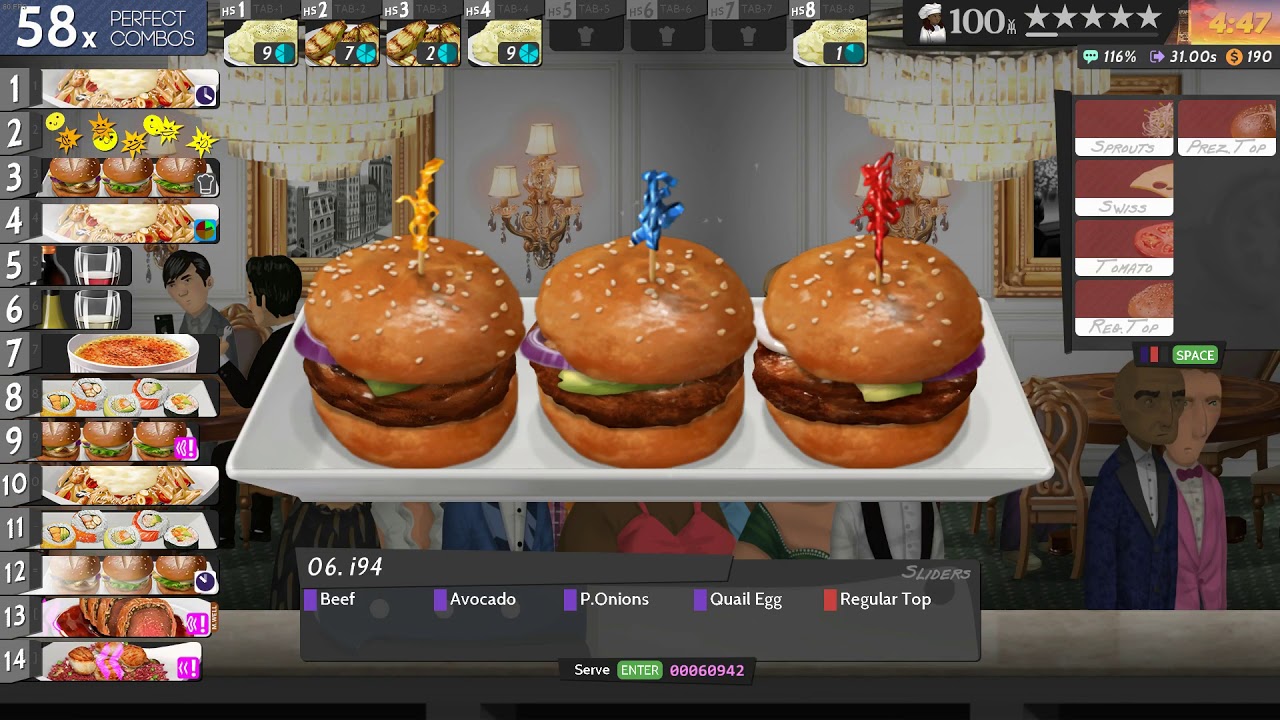 Catering returns to the sequel and a new local co-op mode is introduced.
Image Gallery