The Top 20 Best Disney Games Loved By Millions Worldwide
Updated: 14 Jun 2019 5:59 am
Top 20 games either made by or inspired by Disney
When it comes to entertainment, there are few companies who can compete with "The Mouse".
From movies to television, music to video games, Disney remains a prevailing force to be reckoned with.
Today, we're sprinkling a bit of nostalgic pixie dust into your life by counting down the top 20 best Disney PC games of all time, so think happy thoughts and prepare to fly down memory lane!
20. LEGO® Pirates of the Caribbean: The Video Game
LEGO® Pirates of the Caribbean Gameplay
Set sail with Captain Jack Sparrow, Will Turner, and Elizabeth Swan in LEGO® Pirates of the Caribbean! You can unlock your favorite characters and new locations by yourself or with a friend using the game's co-op features. Sword fight your way through cursed pirates, solve challenging puzzles, and explore the LEGO world of Pirates of the Caribbean!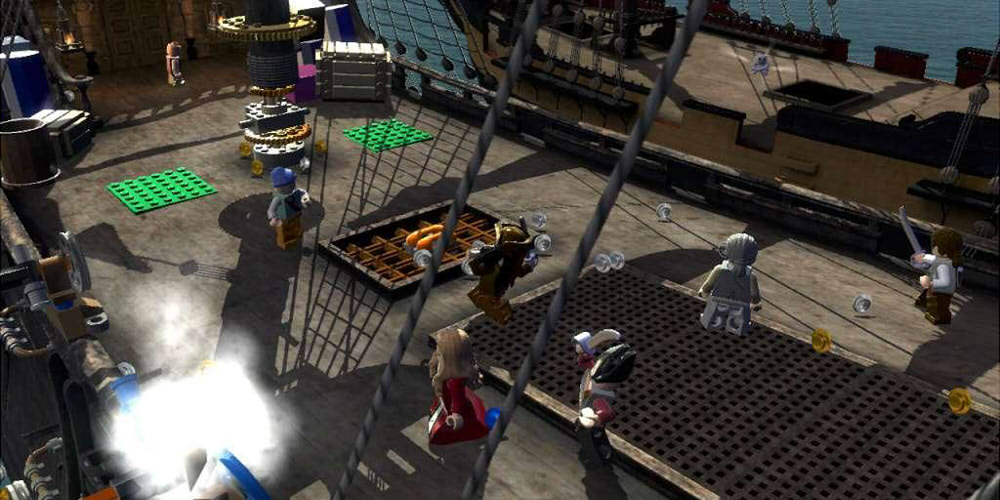 Join the crew: Hop aboard and explore the iconic ships of the Pirates of the Caribbean universe.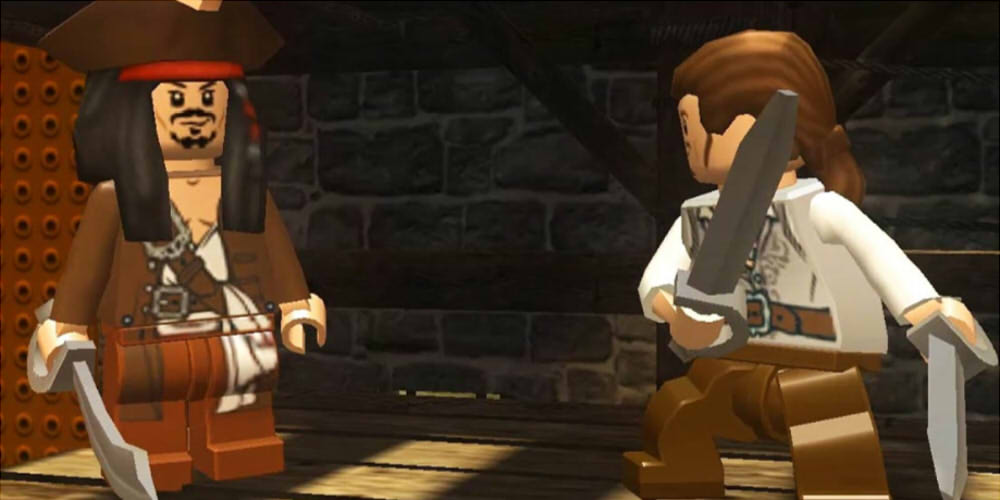 A pirate's life for you: Interact with and play your favorite characters.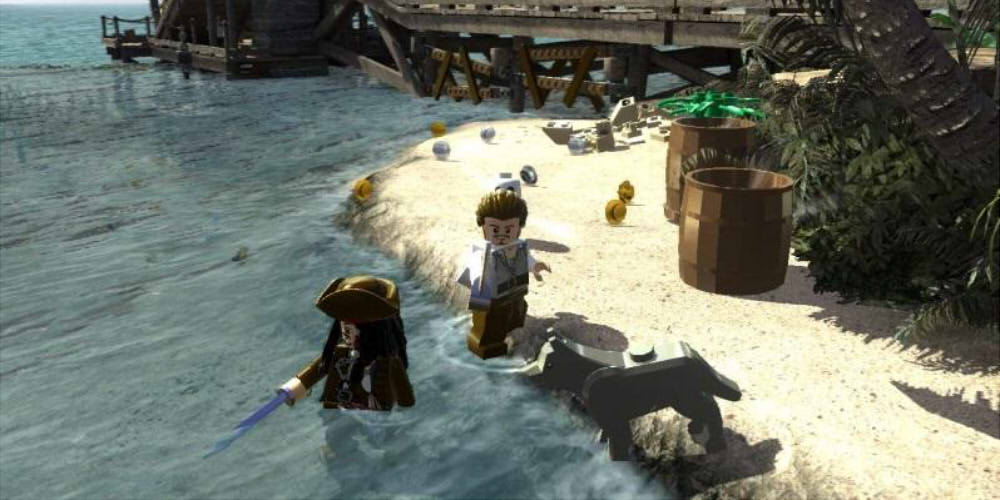 Explore and plunder: Chart your course and explore the Caribbean by yourself or with a friend!
19. Cuphead
Although not technically a game made by Disney, Cuphead was heavily inspired by early Disney animations such as "Steamboat Willie" (1928) and "Silly Symphonies" (1932). Developed and Published by StudioMDHR, Cuphead is dark despite its seemingly cheery animations and characters. You play as Cuphead who is on a quest to repay his debt to the devil so he and his brother, Mugman, can keep their souls. Pretty intense stuff for adorable Mickey-esque characters, huh?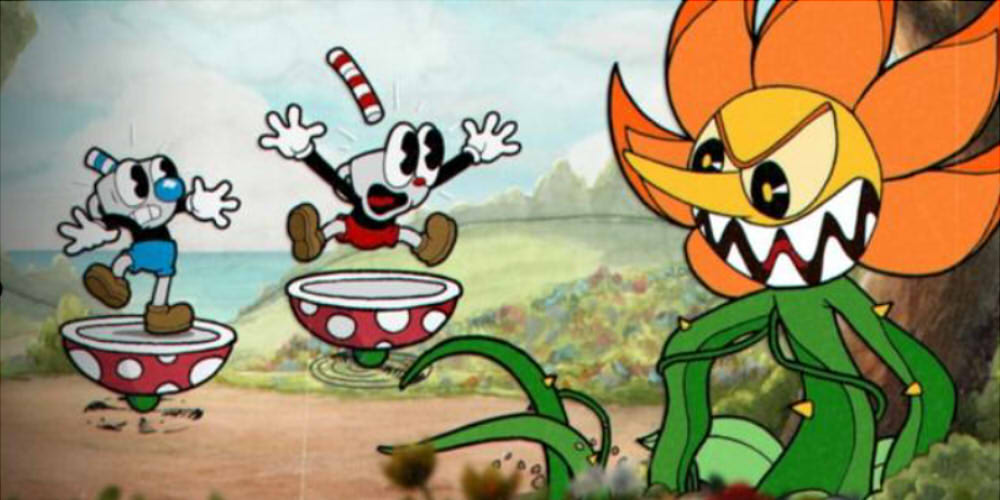 Better Together: Why fight alone? Journey through Inkwell Isles with a friend!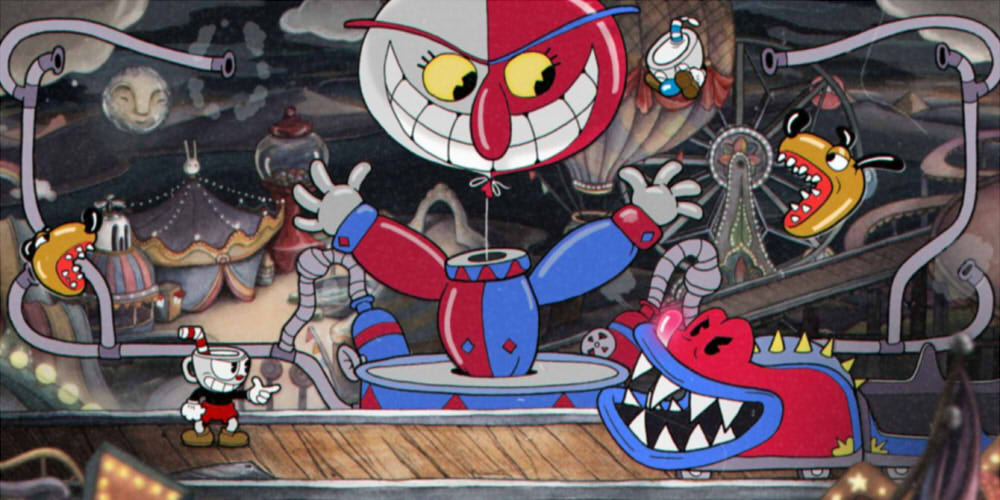 Clown around: Face off against colorful foes!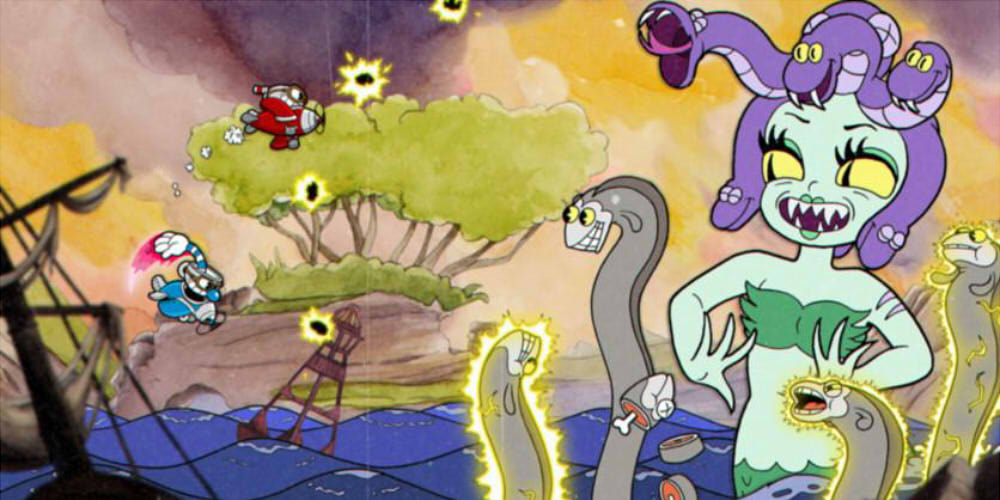 Electrifying gameplay: Venture though the creatively animated world of Cuphead to save your soul!
18. Disney's The Jungle Book
Swing through the Indian jungle in Disney's The Jungle Book! In The Jungle Book, the player controls the mancub, Mowgli, and must navigate through a jungle full of dangers and surprises to find the human village where Mowgli truly belongs. In this side scrolling platformer, the player must collect a number of gems and find a specific Jungle Book character placed in each level before they can move on to the next.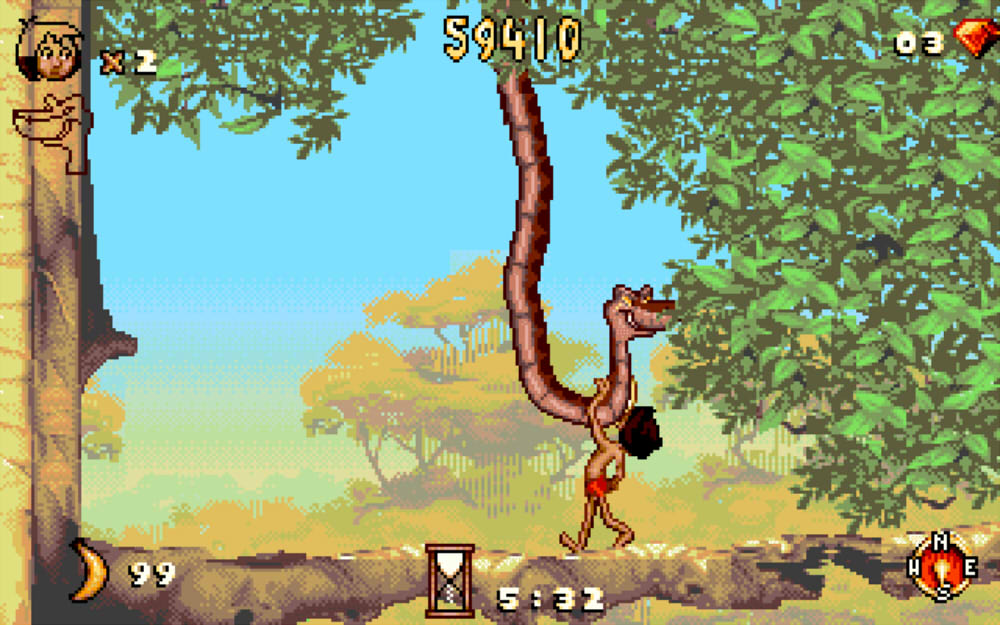 Hang out with familiar characters: Jungle Book friends and foes—you can meet them all here!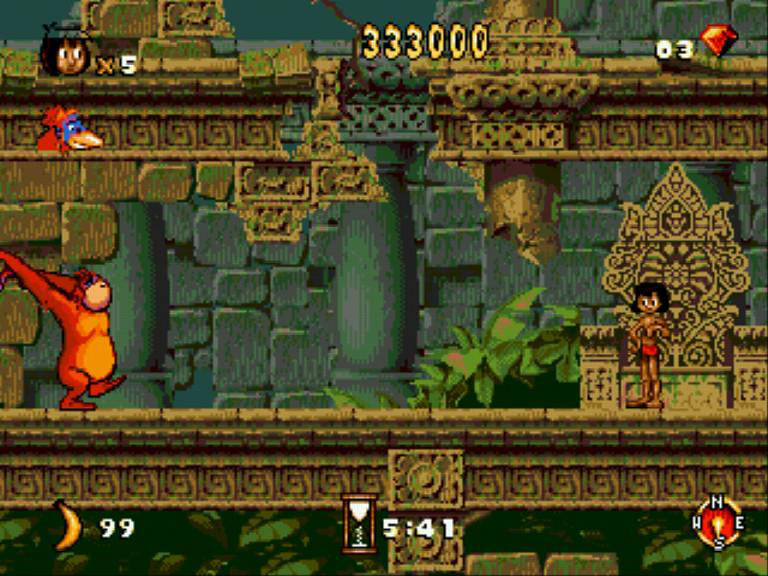 Monkey around: Have a blast exploring the world of The Jungle Book!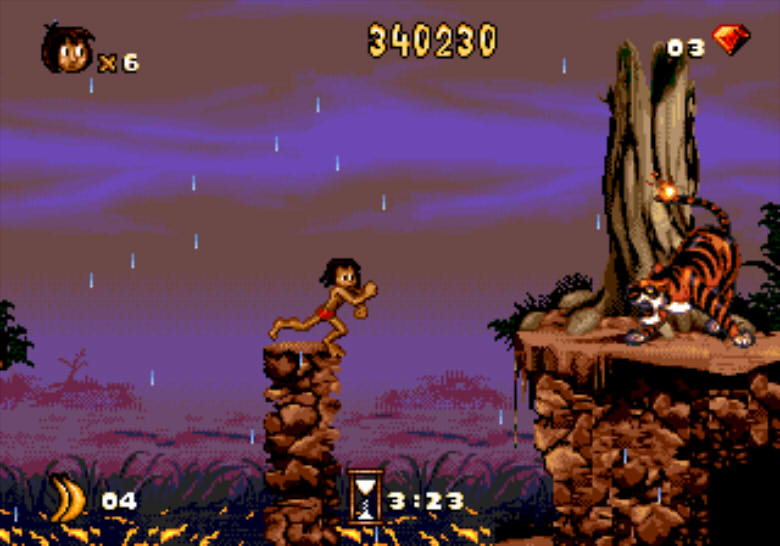 Face off against dangerous enemies: Be the hero of the jungle and save the day!
17. Grim Fandango Remastered
The afterlife doesn't have to be a drag, especially not with Manny Calavera as your Underworld travel agent! Join Manny, a grim reaper, as he follows the trail of Meche Colomar to make sure that she gets to the Land of Eternal Rest quickly, and, more importantly, safely. With a colorful cast of characters, an intriguing plot, and fun, challenging puzzles, Grim Fandango Remastered is a must for any PC gamer's collection.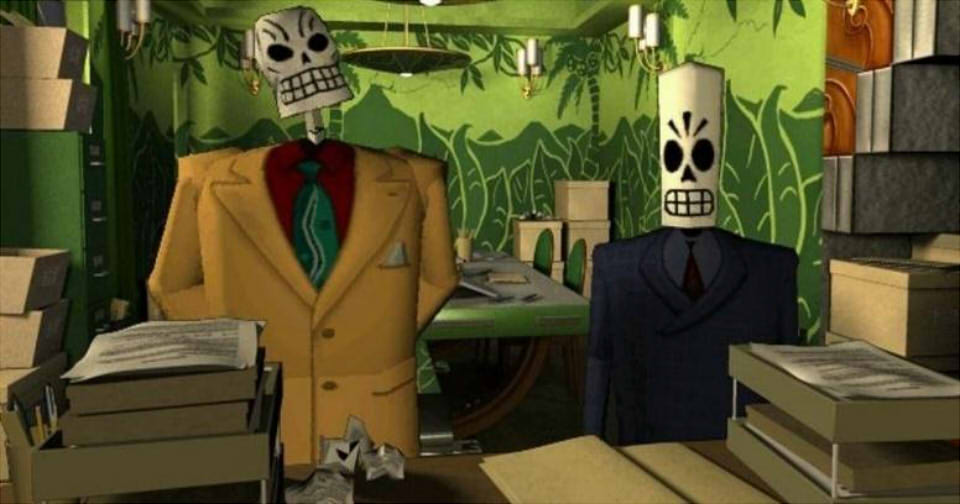 A Drop-Dead Gorgeous Remaster: See the Land of the Dead like never before!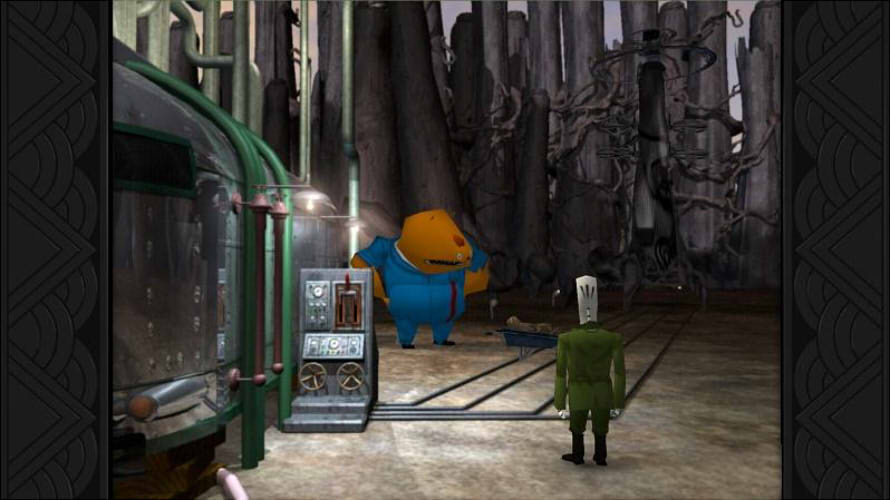 Visit Bone-Chilling Locales: Travel the Underworld and solve puzzles with Manny and his companions!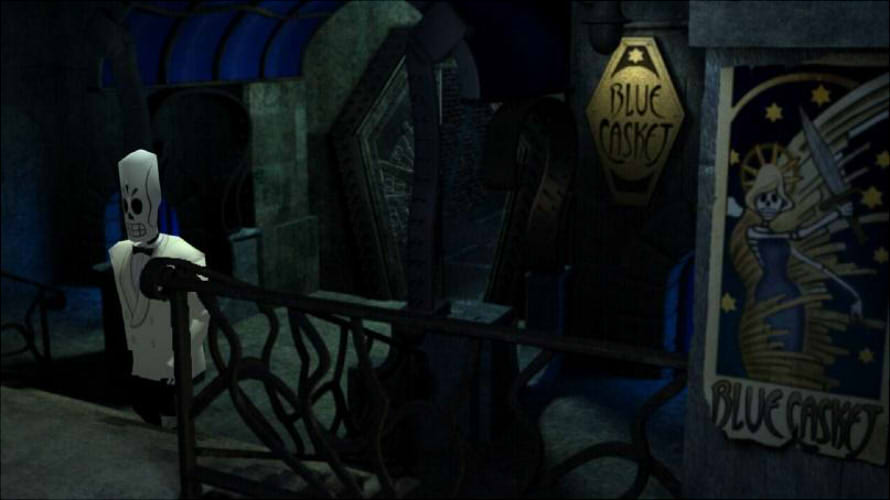 Save the Skeleton, Save the Underworld: Go undercover with Manny to help him foil a dastardly plan and set things right in the Land of the Dead.
16. Monkey Island™ 2 Special Edition: LeChuck's Revenge
Guybrush Threepwood is back and better than ever in Monkey Island 2 Special Edition: LeChuck's Revenge. Team up with a band of silly characters, both new and old, to put a stop to the undead pirate, LeChuck, (hopefully) once and for all! This point and click PC game is sure to have you laughing all the way through, so join Guybrush on an adventure to save his bonny lass and defeat the villainous LeChuck!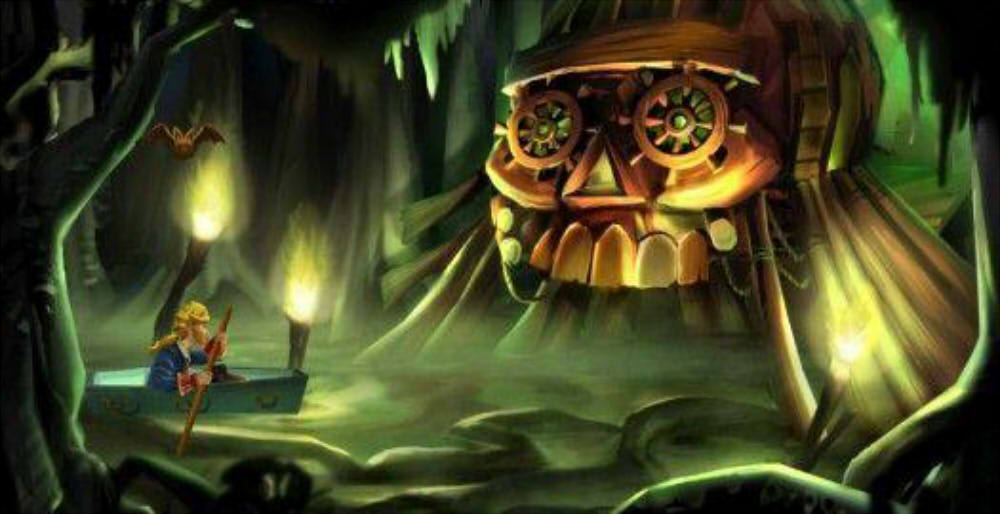 Exotic new locales: See the sights of Monkey Island 2 like never before!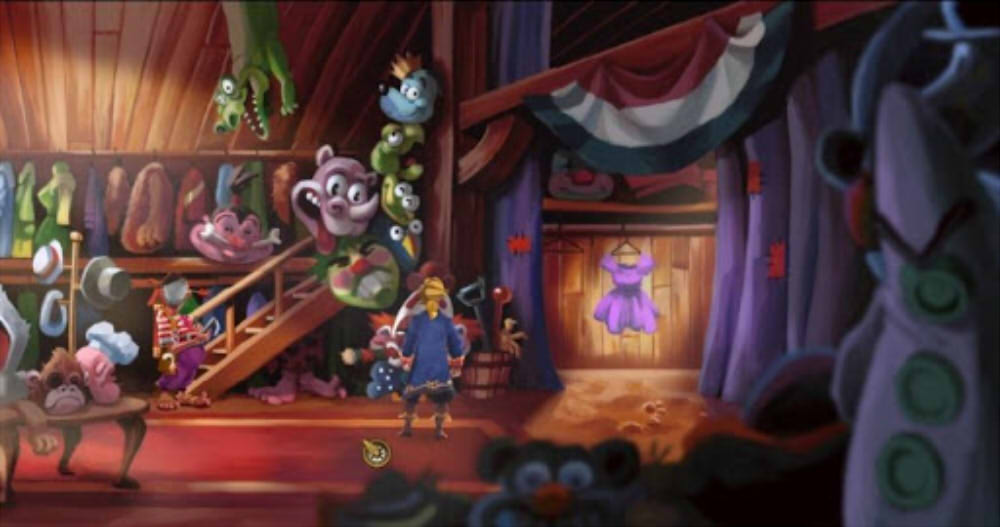 Slip into something more comfortable: Fun and silly challenges await you in your quest to defeat LeChuck!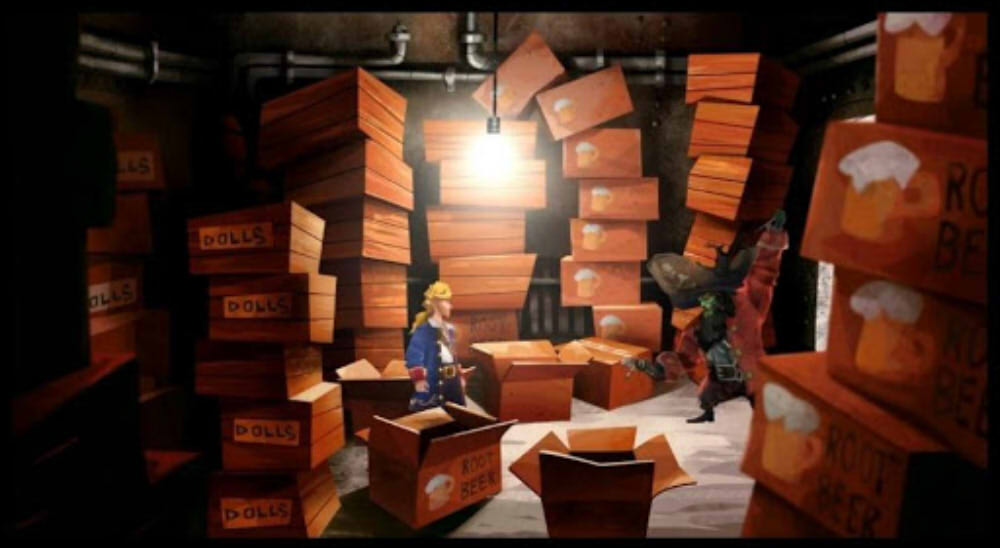 Swashbuckling fun: Show LeChuck what Guybrush is made of and save the day!
15. Indiana Jones® and the Fate of Atlantis™
It is no surprise that yet another LucasArt's IP made our list—how could we leave out Indie? This adventure-heavy point-and-click takes the player on an epic journey across several continents to find the lost city of Atlantis. Join Indiana Jones and his companion, Sophia Hapgood, as they scour the world for artifacts and clues that will lead them to the legendary city of Atlantis.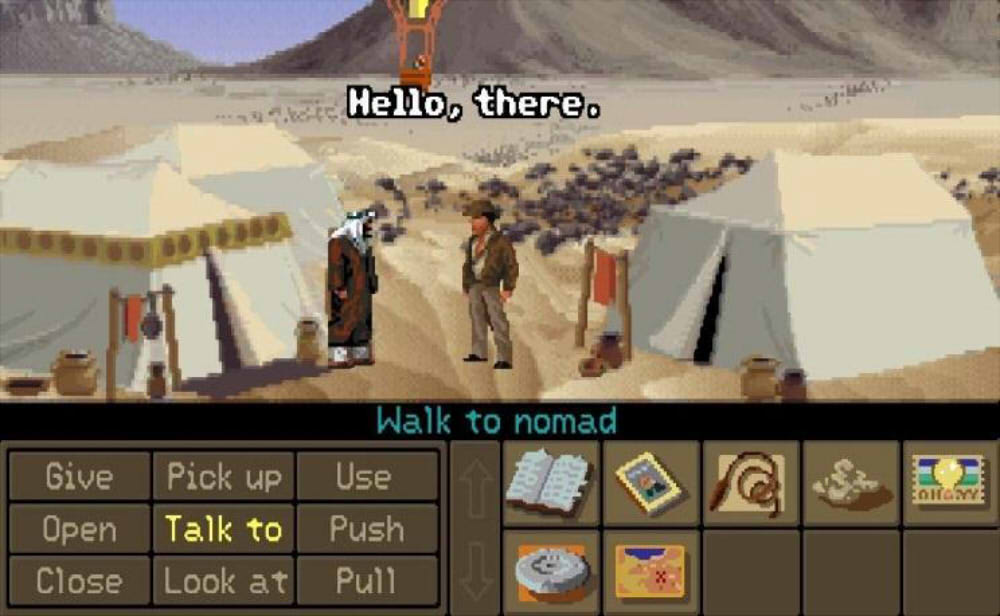 Adventure for everyone: Interact with classic Indiana Jones characters!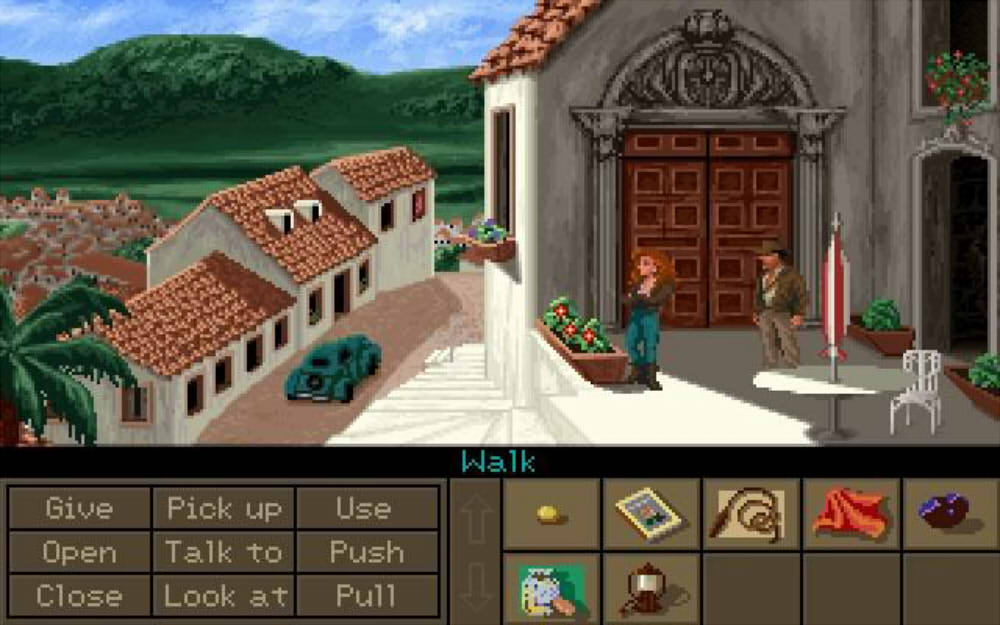 Become a world traveler: Explore the world as you search for clues!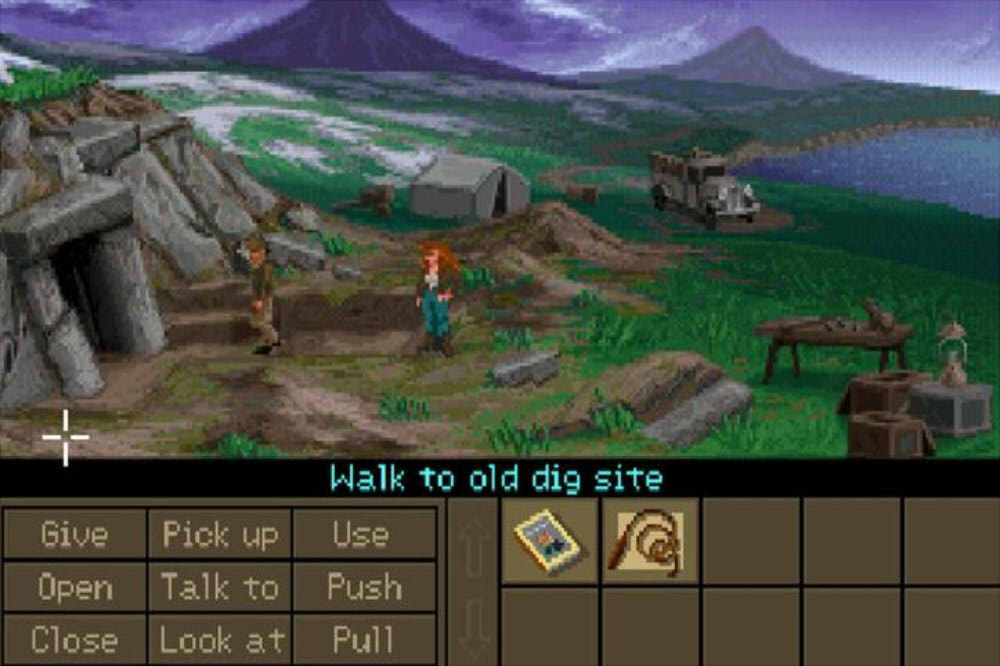 Get in character: Become an archeologist and explore tombs and dig sites for clues.
14. The Curse of Monkey Island
The Curse of Monkey Island Gameplay
The third game in the Monkey Island series, The Curse of Monkey Island follows our hero, Guybrush Threepwood, as he sets out to save his lady love, Elaine, from the dastardly demon LeChuck (he got an upgrade in evil since the last game). Help Guybrush find Elaine and stop LeChuck before he can wreak havoc on the world. This cartoony point-and-click adventure is sure to have even the hardiest of pirates in stitches!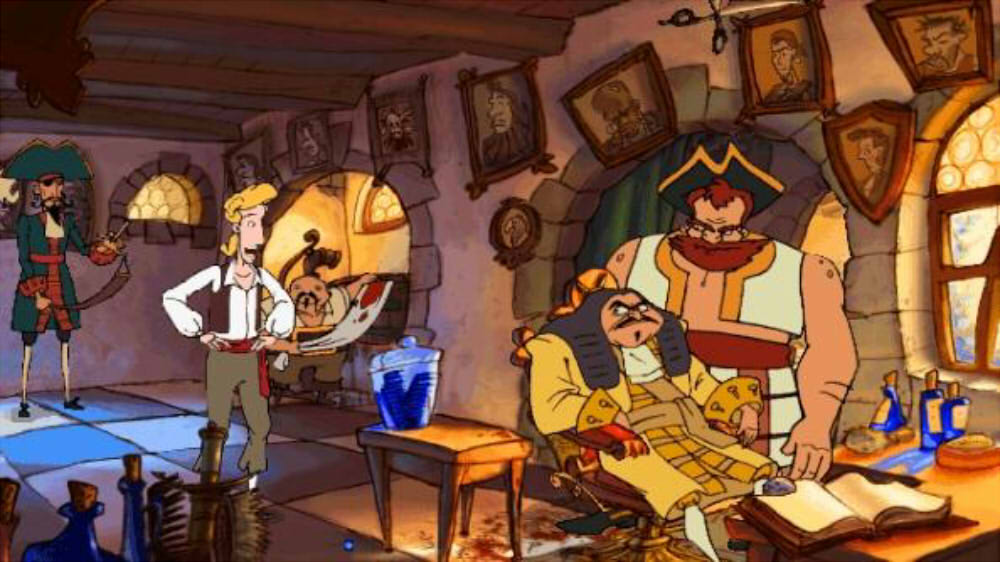 Be a part of the crew: Join Guybrush and his silly group of friends on another Monkey Island adventure!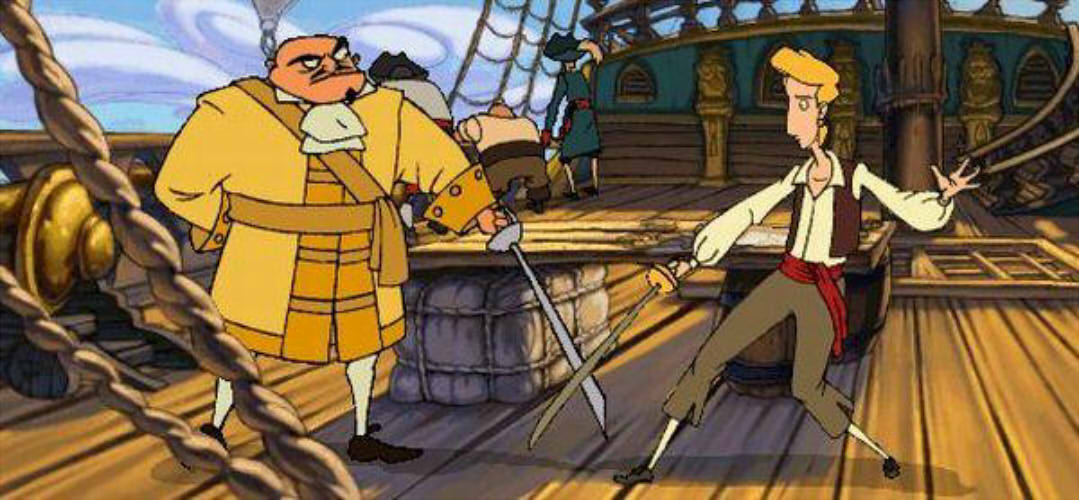 "Oh yeah?!": Insult your way to victory!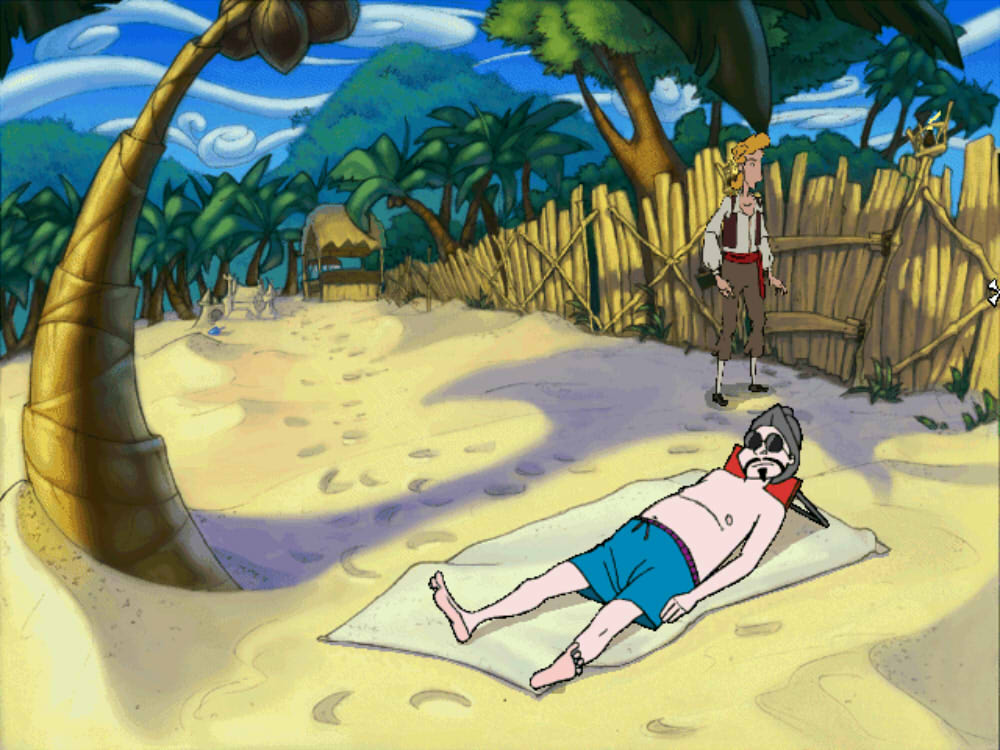 Kick back and relax: Get lost in the story and adventure of The Curse of Monkey Island!
13. LEGO® The Incredibles
LEGO is at it again with another awesome game! LEGO The Incredibles allows players to be every member of the incredible family. Join forces with The Incredibles to take down the maniacal Syndrome in LEGO style! With a fast paced story, familiar characters, and fun puzzles to solve, this game is pretty, well … incredible!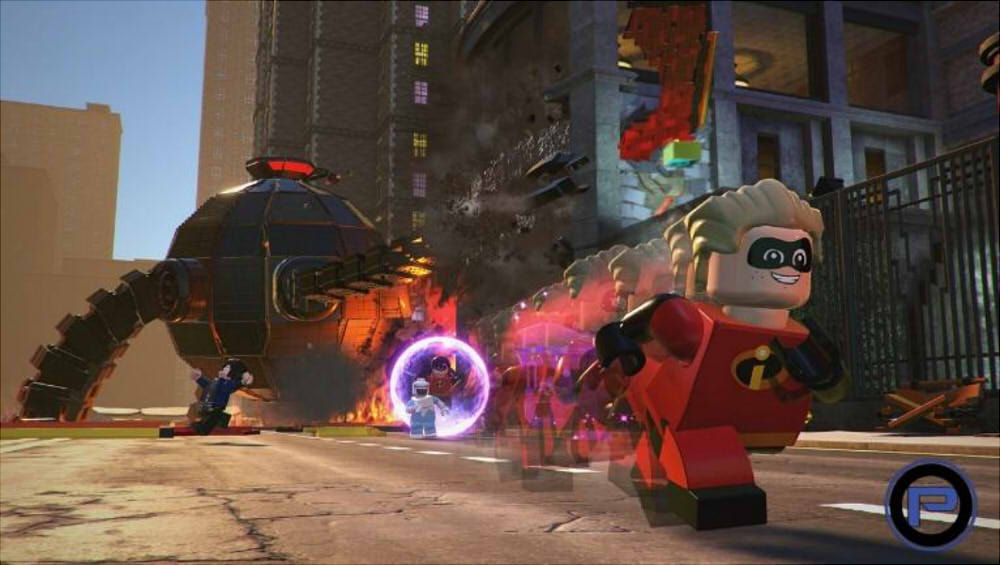 Be a super hero: Play as all of your favorite Incredibles' characters!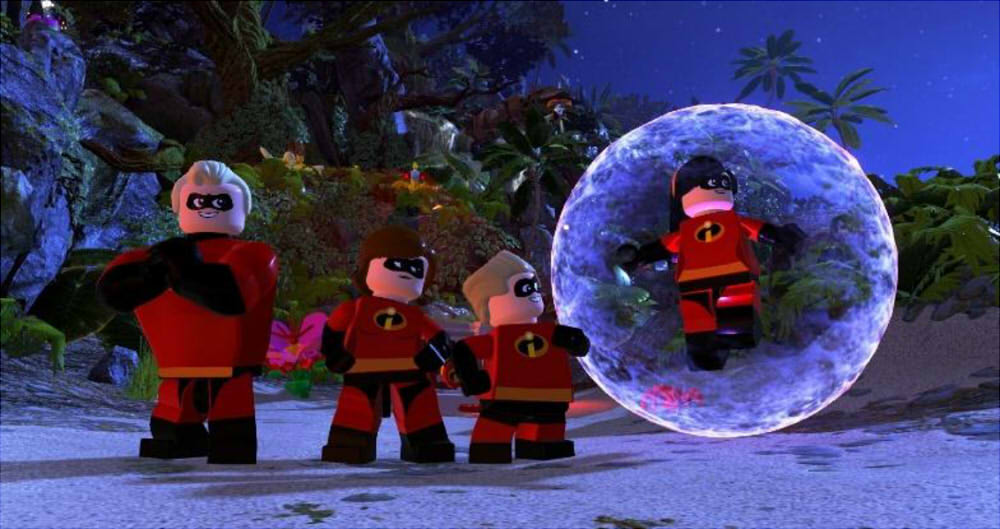 Play the movie: Experience the fun and excitement of The Incredibles all over again!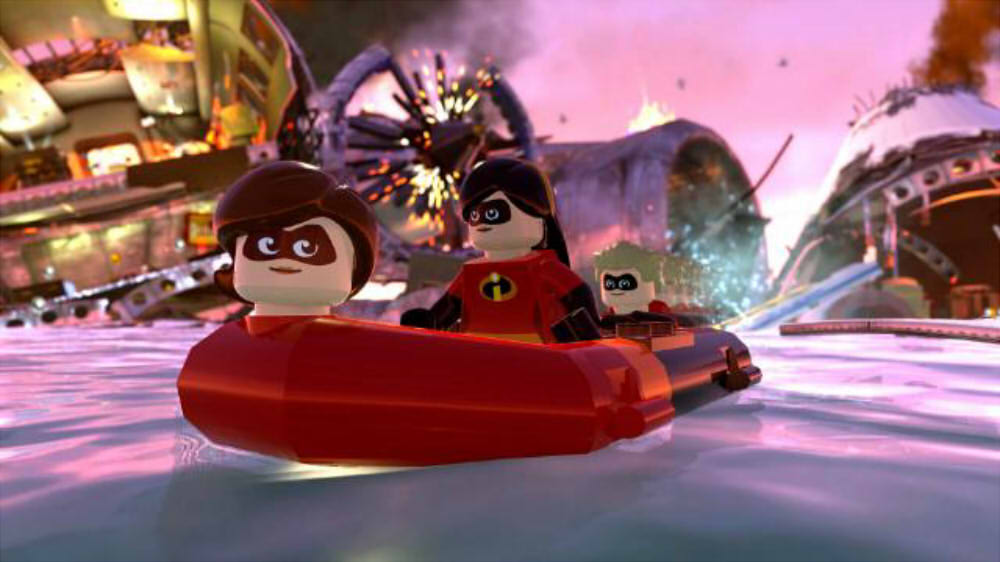 Whatever floats your boat: Play LEGO The Incredibles your way!
12. Detective Gallo
This is another game that is was not made by Disney; however, like Cuphead, Detective Gallo was heavily inspired by Disney animations. This hand illustrated/animated point-and-click follows the trail of the grumpy, sarcastic Detective Gallo. This chicken sleuth will stop at nothing to discover the truth behind a series of gruesome plant murders.
Sleuth of the roost: Detective Gallo is on the case, and he's in no mood for … well, anything.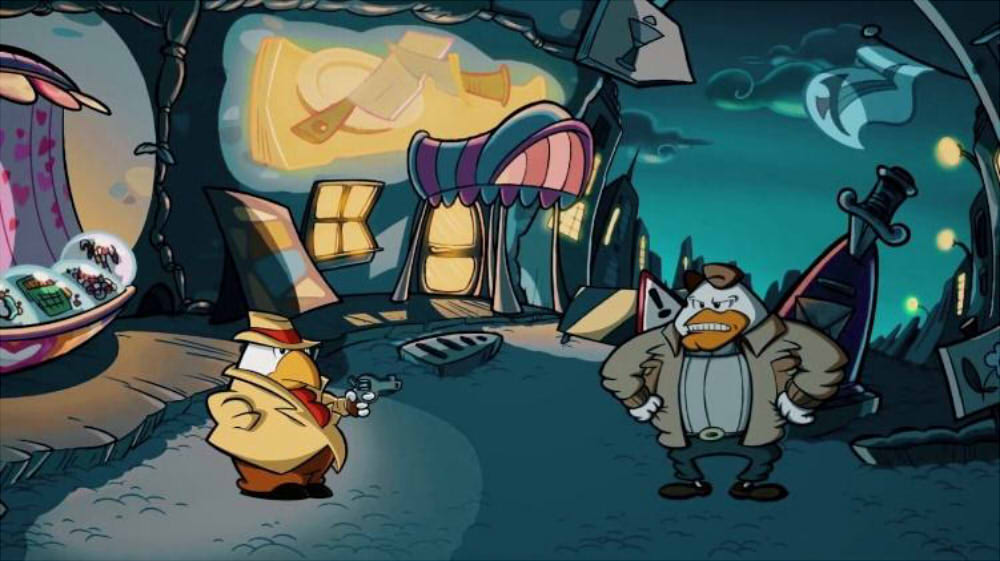 Ruffle feathers: Do what you must to get to the bottom of this mystery!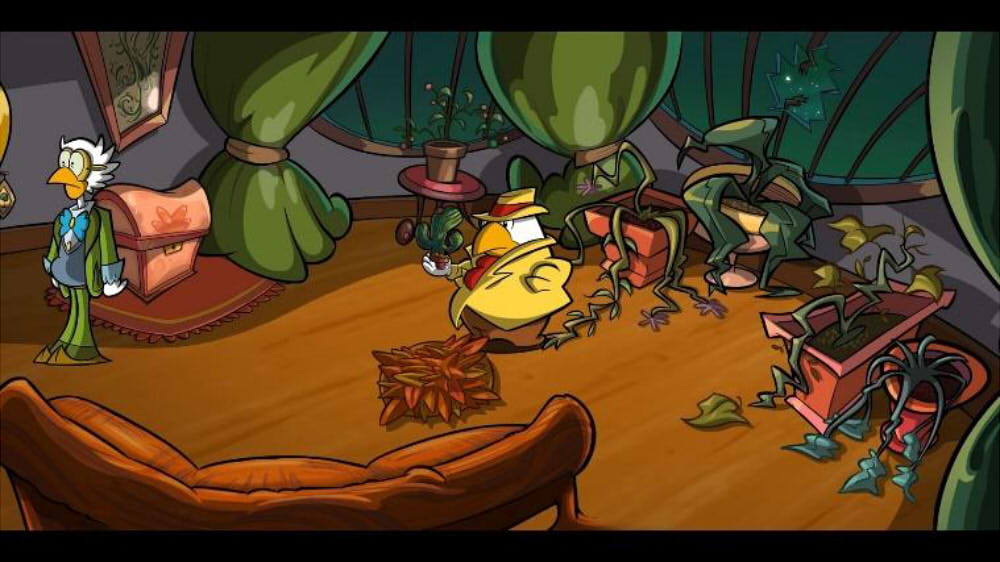 Planticide!: Discover the truth behind a horrible string of plant murders!
11. Disney Universe
Disney Universe is a co-op game that allows players to experience the various worlds of their favorite Disney films. Find and upgrade costumes of your favorite Disney characters like Aladdin, Sully, and Captain Jack Sparrow to enhance your gaming experience. Play and enjoy Disney Universe with up to 3 of your friends through local multiplayer!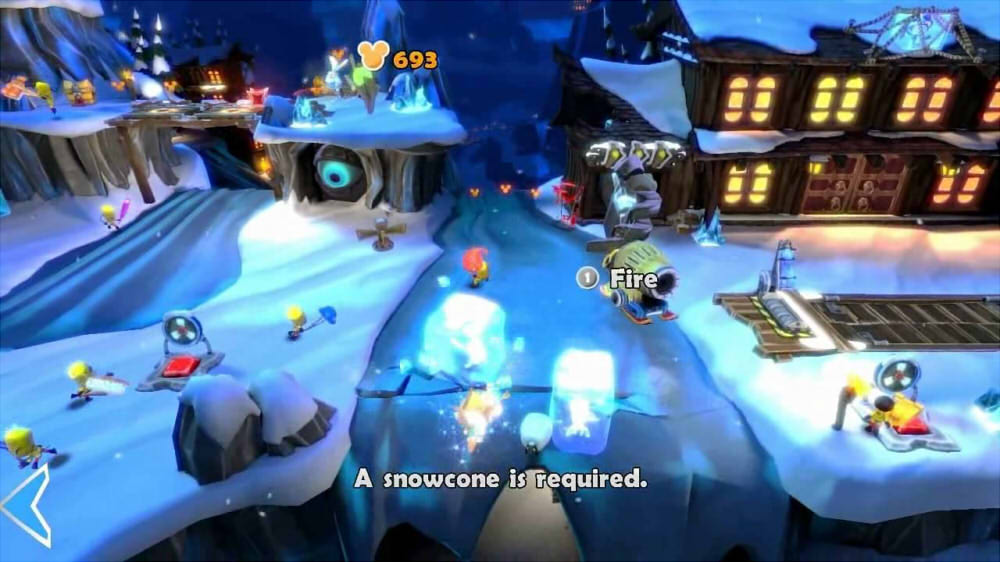 Explore the universe: Travel to 6 different Disney-themed worlds!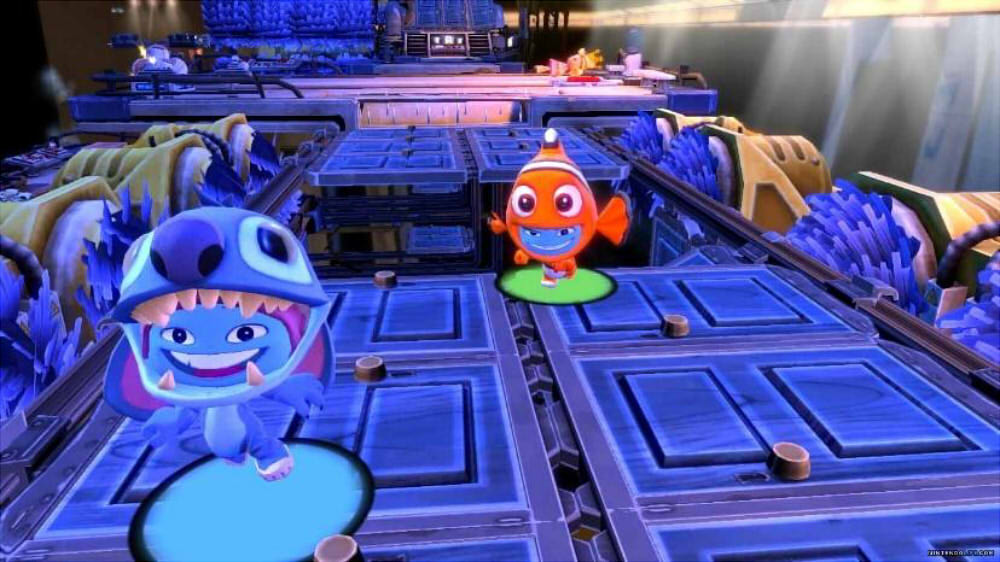 Dress for the occasion: Grab a friend and dress your characters in Disney costumes!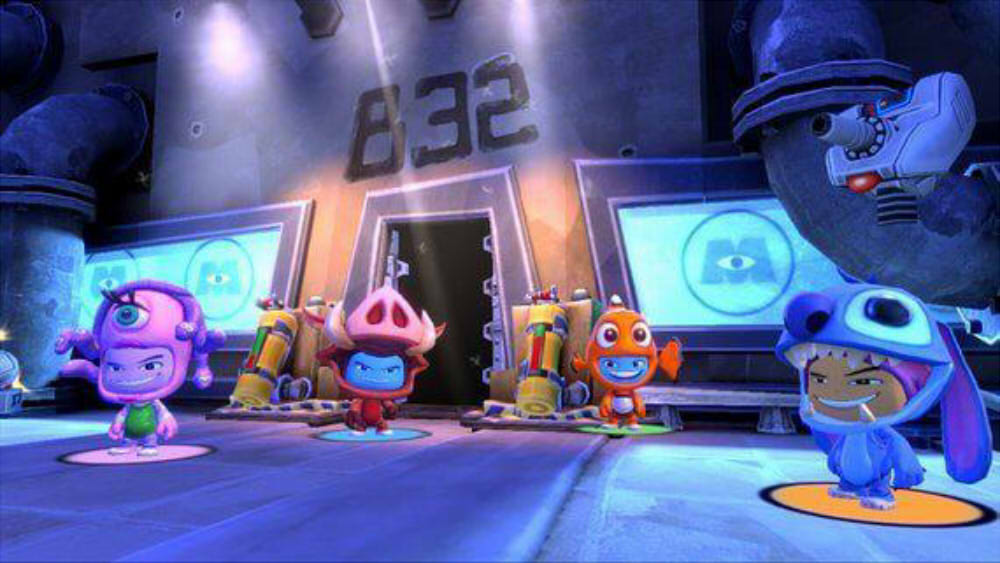 Have a blast: Enjoy exploring your favorite Disney movie worlds!
10. The Disney Afternoon Collection
The Disney Afternoon Collection is a series of video games based on former Disney Channel afternoon cartoons. This game includes: Duck Tales, Duck Tales 2, Tale Spin, Darkwing Duck, Chip n' Dale Rescue Rangers, and Chip n' Dale Rescue Rangers 2. This awesome collection gives you plenty of adventures to get your nostalgia on!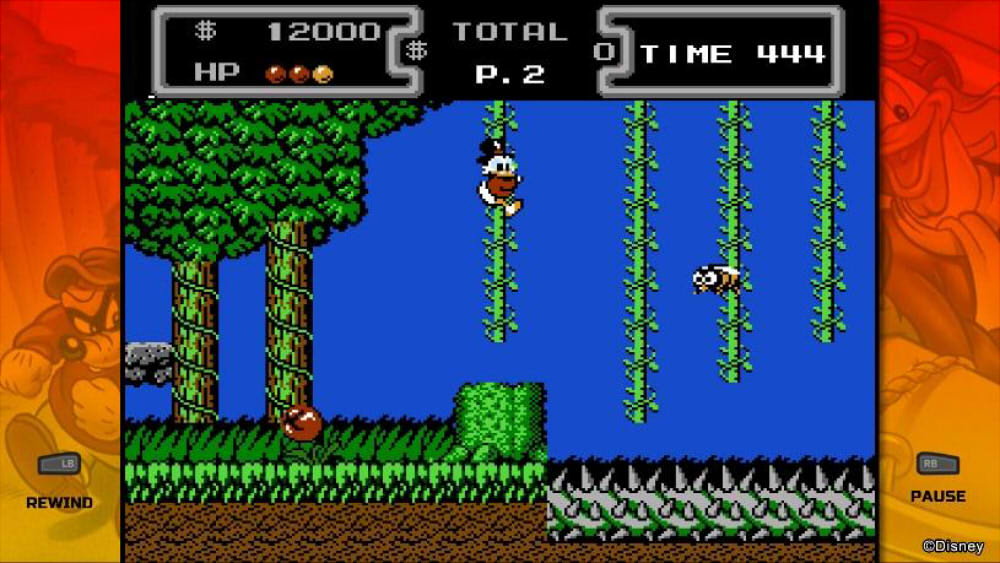 What the DUCK: Enjoy Duck Tales all over again!
You to the rescue: Play as Chip and Dale and save the day!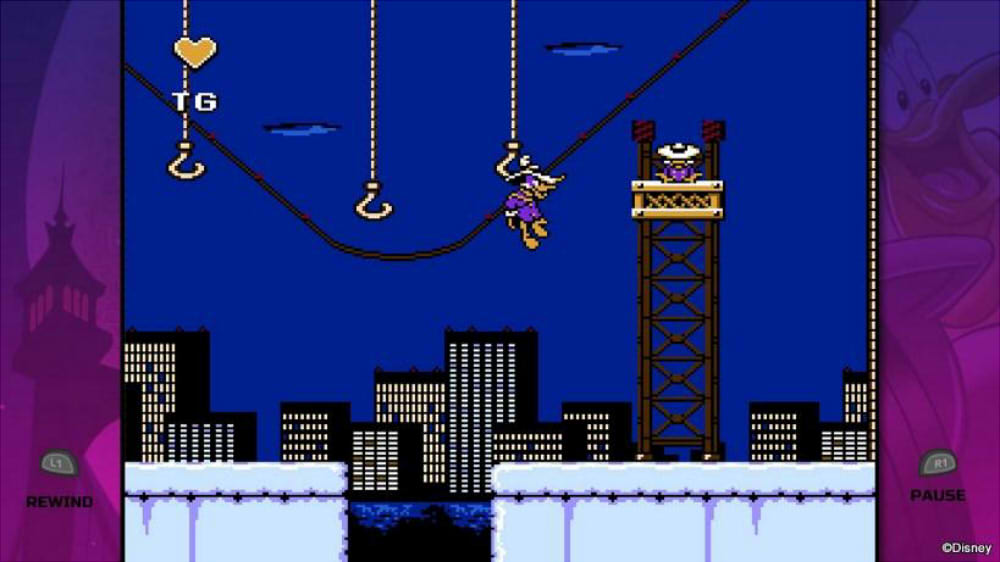 Hours of fun and nostalgia: A great collection to remember your childhood!
9. Disney•Pixar WALL-E
One of the newer games on our countdown, Disney•Pixar WALL-E definitely deserves some recognition for its ingenuity. It's comparable to skateboarding games of the past, except you use an adorable robot instead of a skateboard, and instead of a skate park, you perform tricks in a trash-filled wasteland. All jokes aside, this game is pretty neat, and definitely worth a play!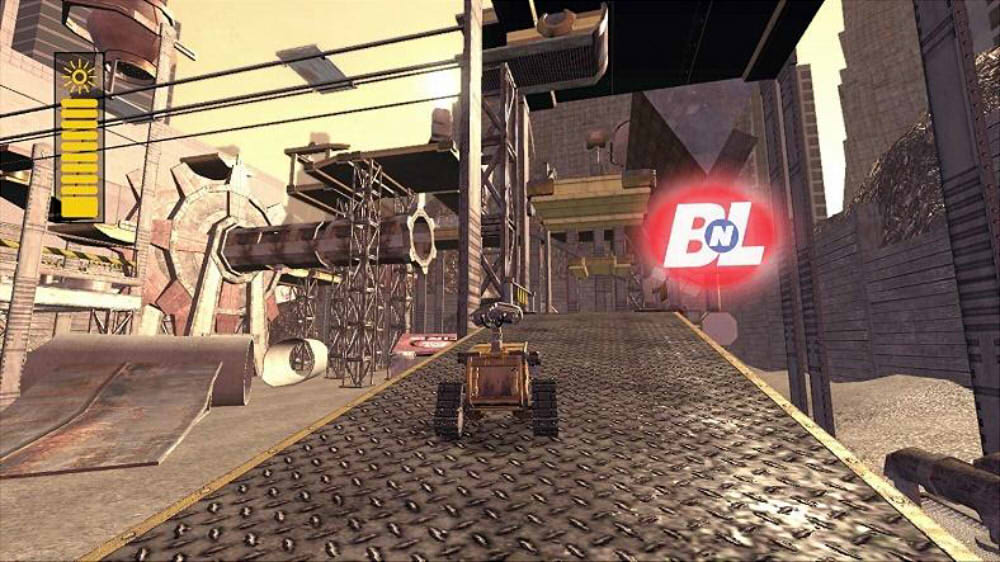 Get to work: Follow WALL-E as he goes about his day!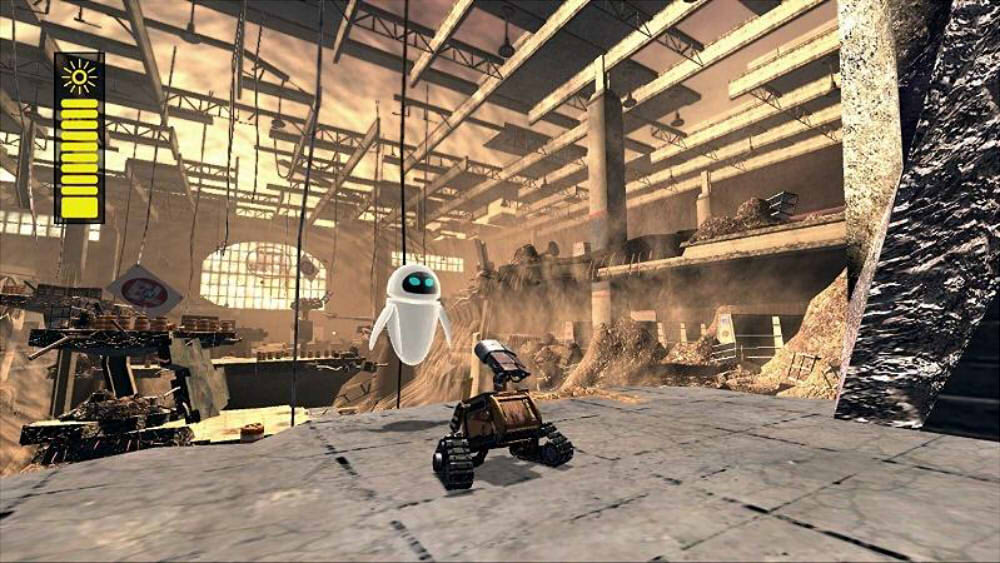 Get acquainted: Meet familiar friends!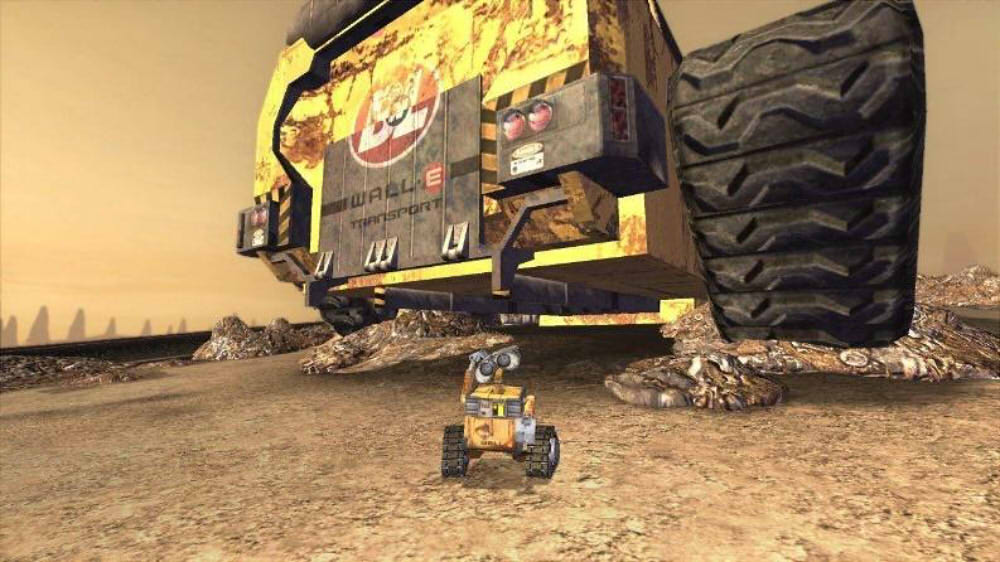 It's a big world: Explore the landscape of the world and space!
8. Disney•Pixar Finding Nemo
Disney•Pixar Finding Nemo allows players to experience life under the sea! The game even includes scenes from the Finding Nemo movie as an added bonus. Join Marlin and Dory as they scour the ocean for Marlin's son, Nemo!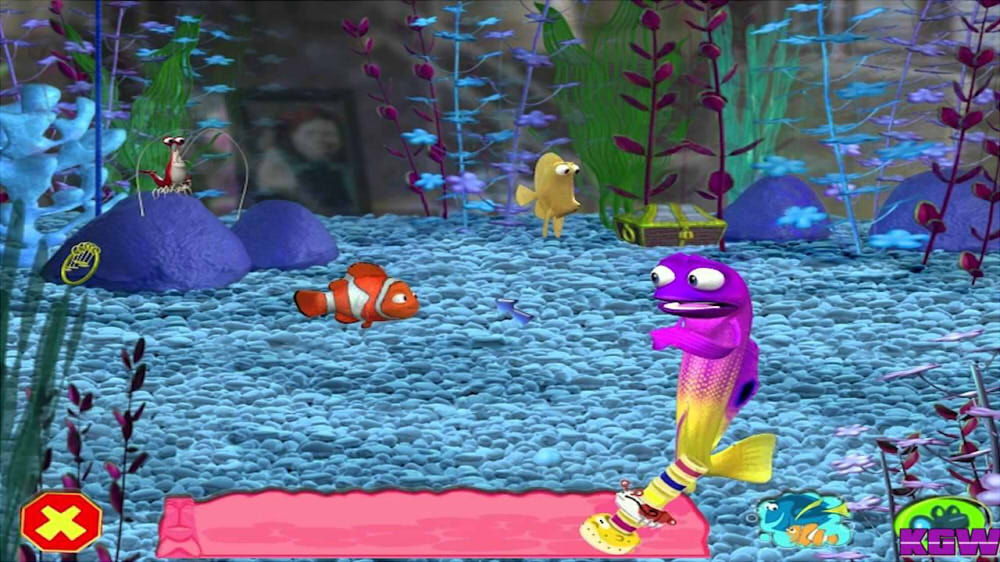 Play fun games: With a multitude of puzzles and games there is always something to do!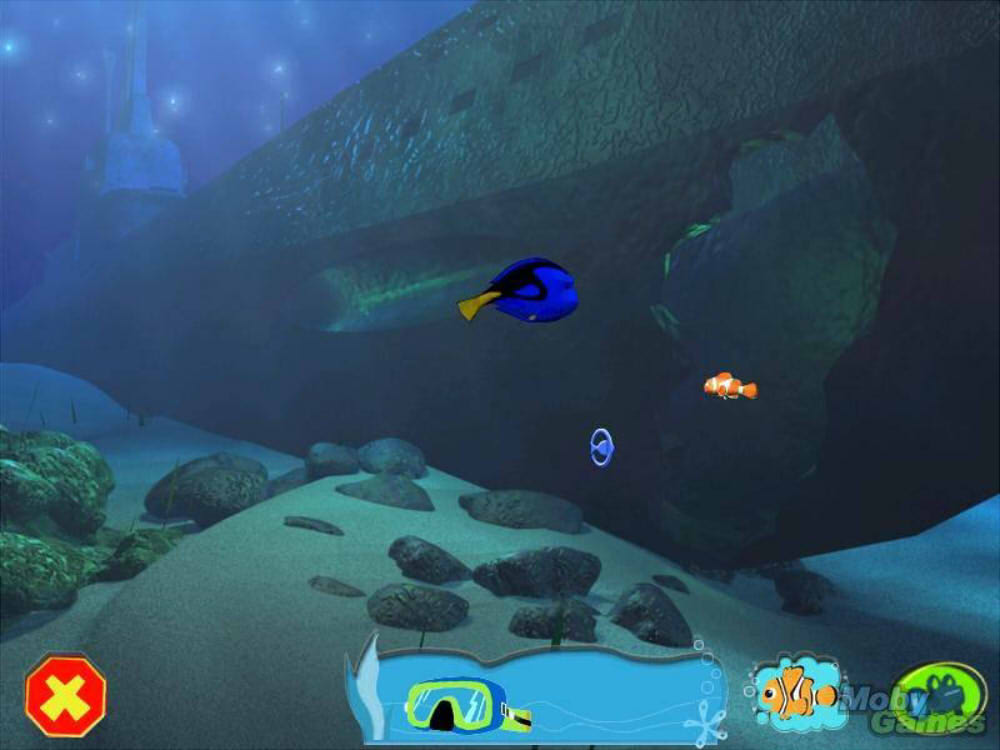 Swim through the ocean's depths: Experience the world of Finding Nemo like never before!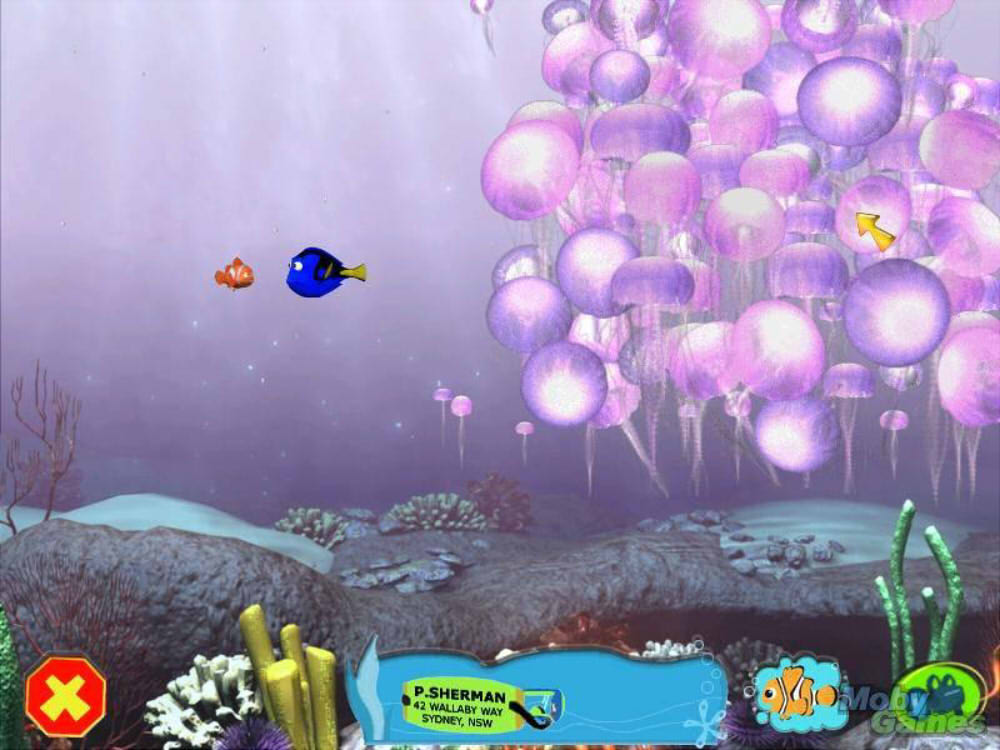 Jumping Jellyfish: Be a part of classic scenes from the movie!
7. Chicken Little
Although the movie of the same name was not as big of a success as Disney had hoped, the video game is actually pretty cool! Sonic-esque in nature, Chicken Little is an action-adventure video game in which you, as Chicken Little, are responsible for collecting a number of baseball cards in each level in order to progress. If you're looking for a fun game to help pass the time, definitely look into picking up Chicken Little.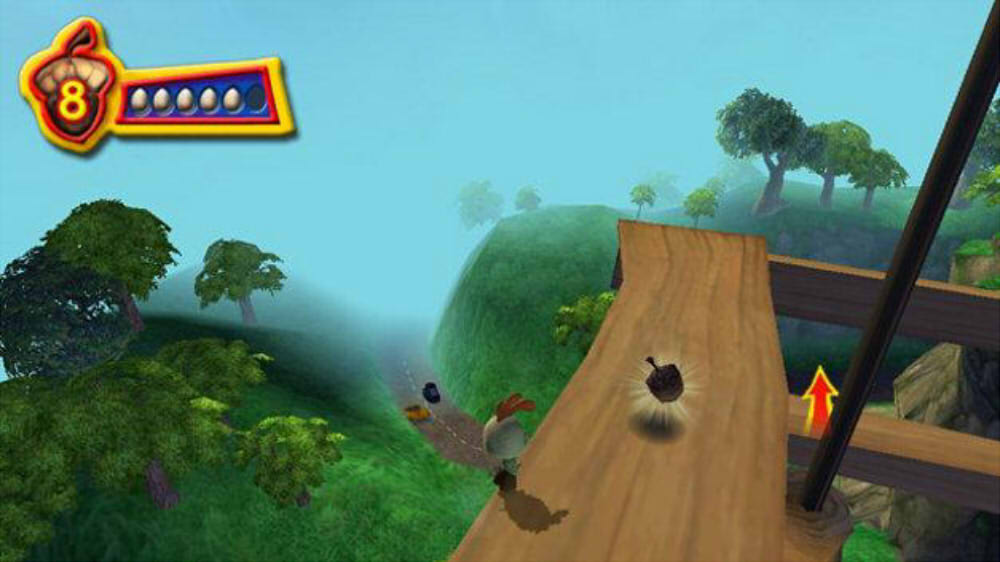 We're nuts for this game: Help Chicken Little complete each course by collecting items!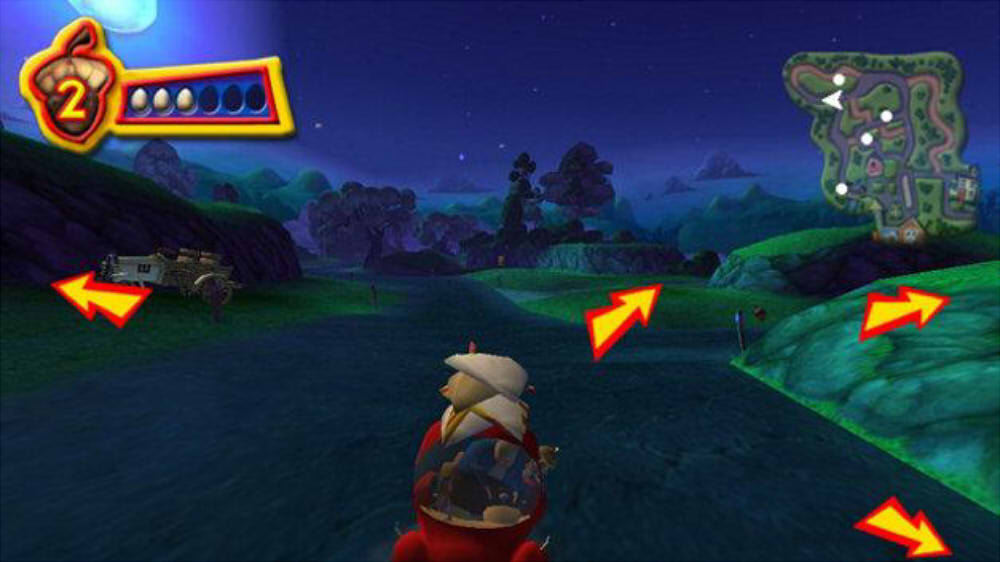 Go on an adventure: Be brave and explore the world of Chicken Little!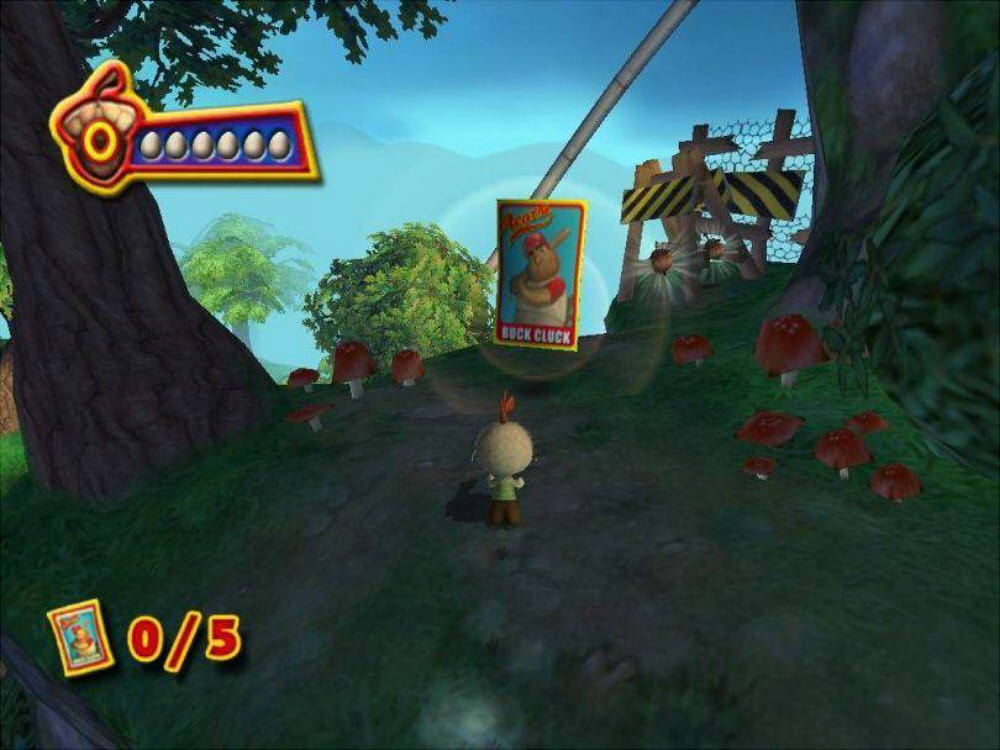 Buck up: Collect baseball cards of Chicken Little's favorite players!
6. Disney Infinity
Disney Infinity is a revolutionary sandbox game that, since its initial inception, has moved on to two other newer iterations that include more recent Disney, Marvel, and Star Wars characters (2.0 and 3.0). Disney Infinity lets players go on adventures with characters from the Disney universe, where players can also create their own worlds with different Disney themed structures. New characters are released all the time, thus keeping the experience fresh!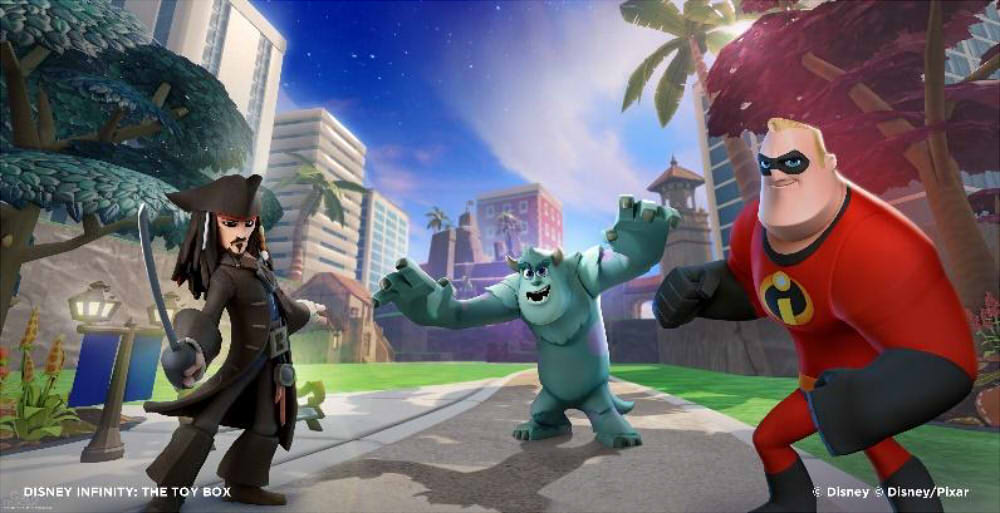 Be who you want to be: With a large variety of characters to choose from, you'll never be bored!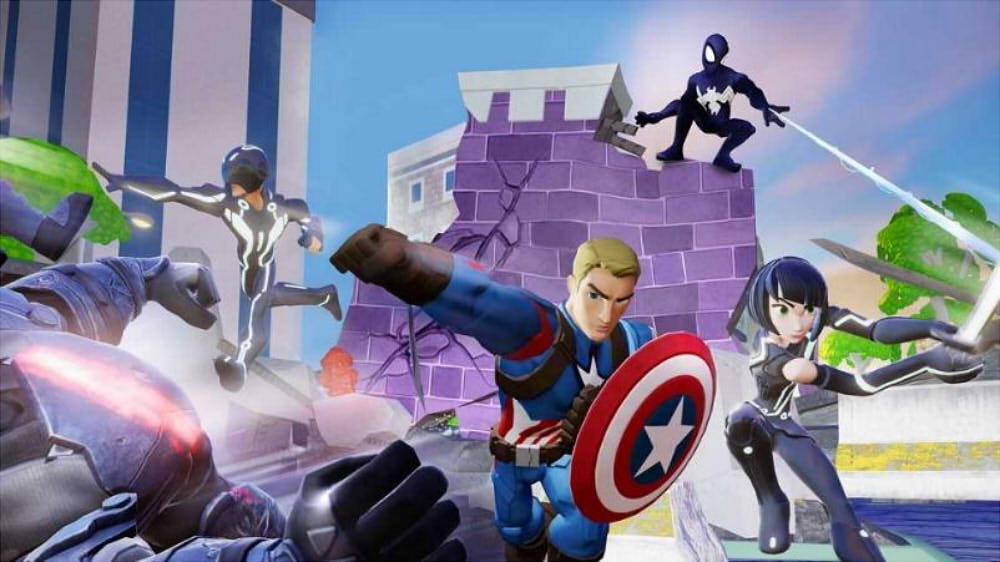 Save the day YOUR way: Be a hero or a villain—the choice is yours!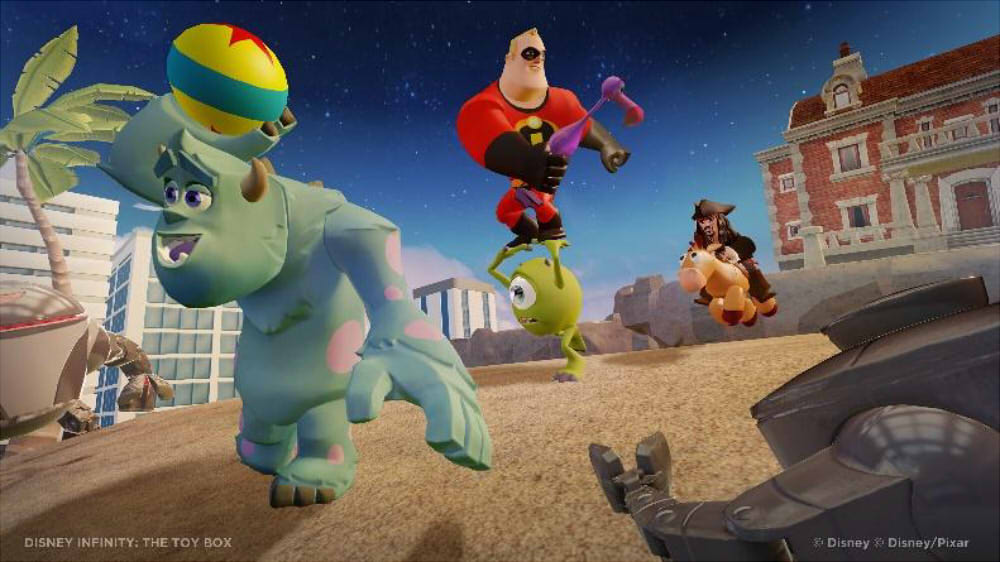 It's a party: Play with friends and share your creations!
5. Toy Story 3: The Video Game
Toy Story 3: the Video Game follows the plot of the highly popular movie of the same name. Play as Woody and the gang to foil Lotso's plan to keep the toys prisoner. If you are a fan of the Toy Story series, definitely give this game a try!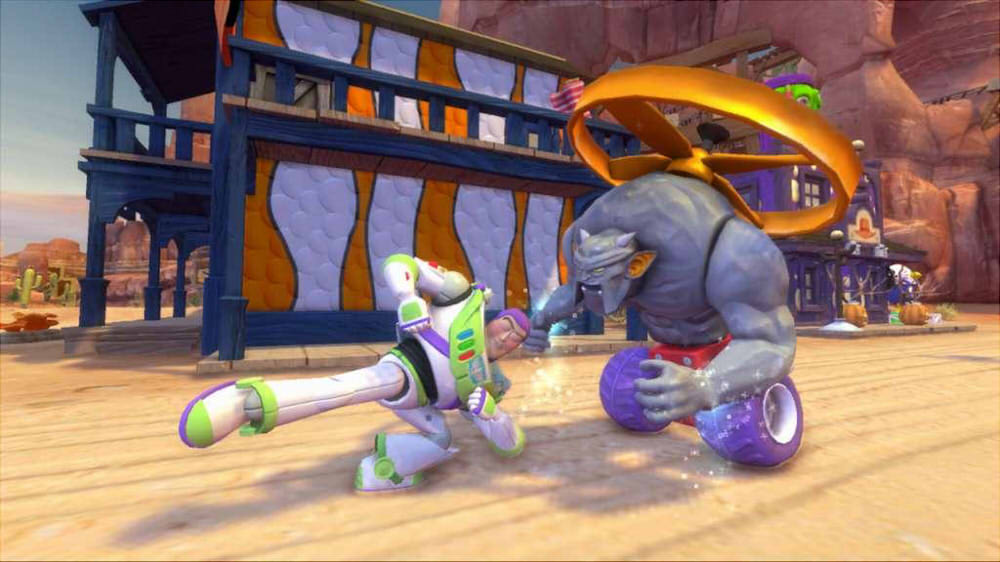 Time to toy around: Play as Buzz, Woody, Jessie and the Toy Story crew to defeat the bad guys!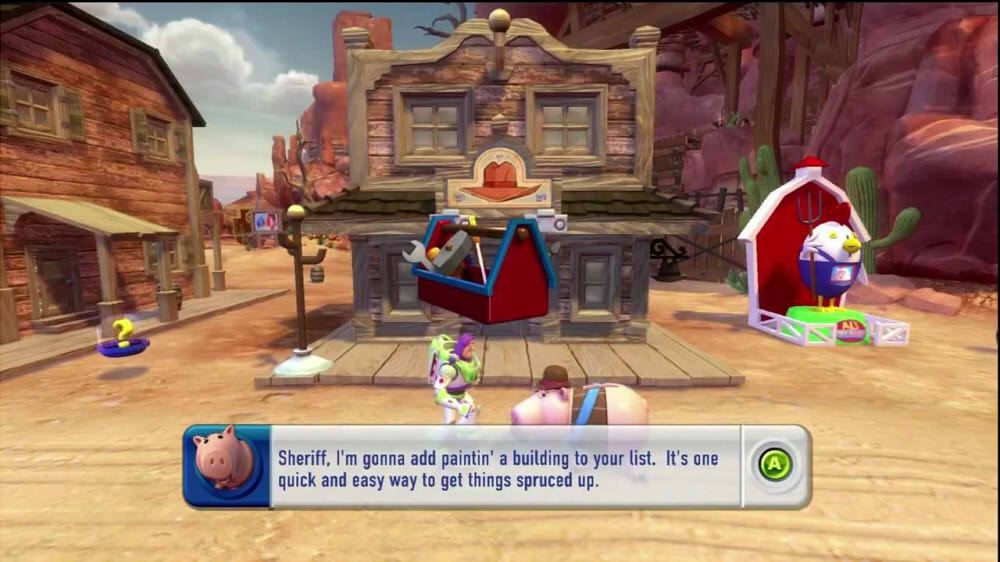 Lots to do: Tons of missions for hours of fun!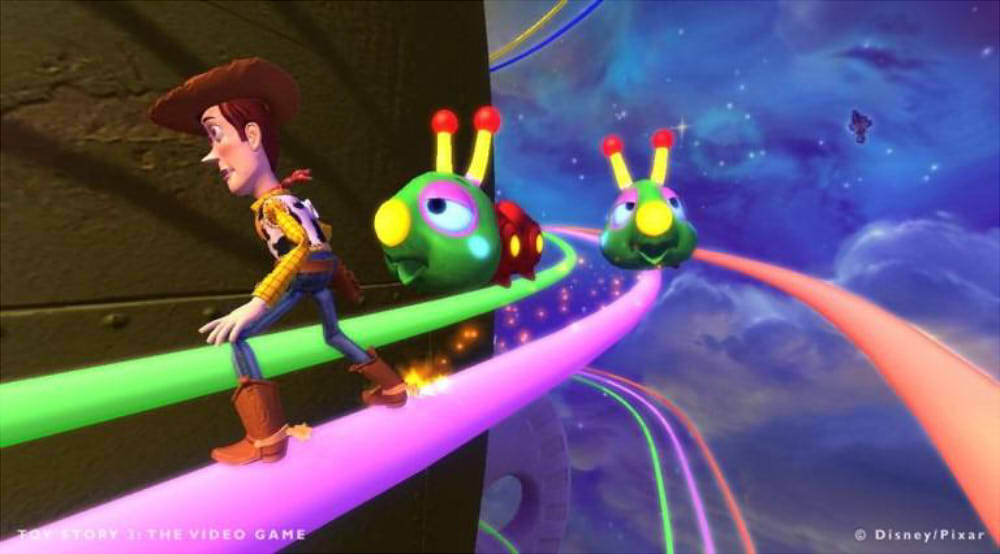 Go beyond the movie: Experience the world of Toy Story 3 for yourself!
4. Club Penguin Island
Club Penguin Island is a Disney produced MMORPG—so basically (but really not at all) World of Warcraft with animated penguins! Club Penguin Island (not to be confused with the first iteration Club Penguin) does require membership to use items awarded to you in the game. Membership aside, Club Penguin Island is a worthy successor according to many fans of the original game.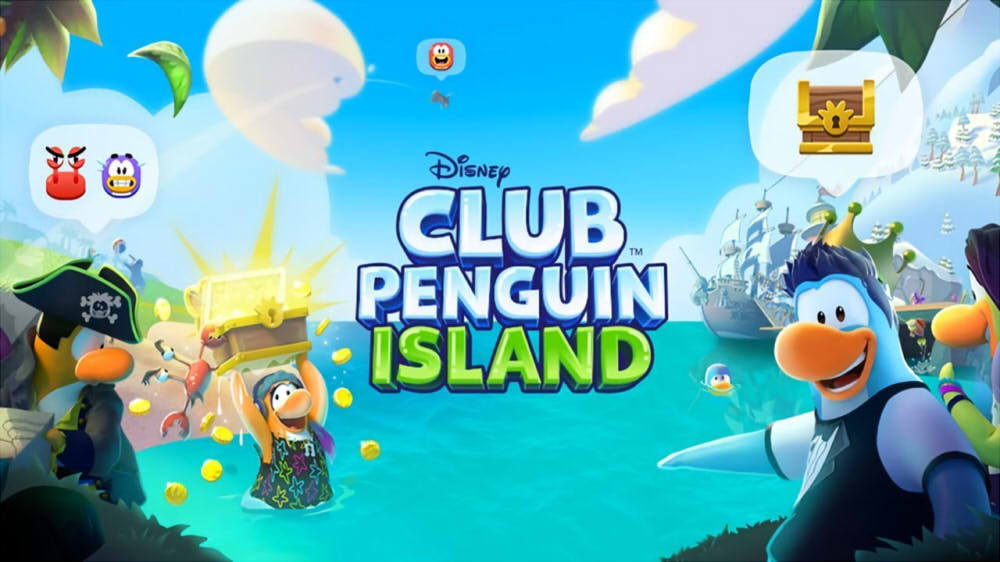 Waddle with friends: Play with friends or solo to experience all that the island has to offer!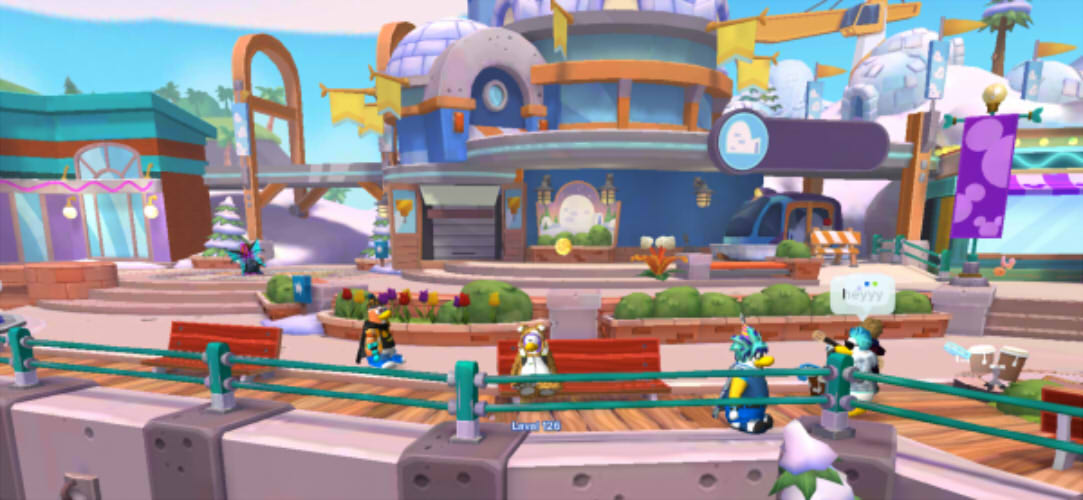 Party Penguins: Win emojis, items, and more during special events and missions!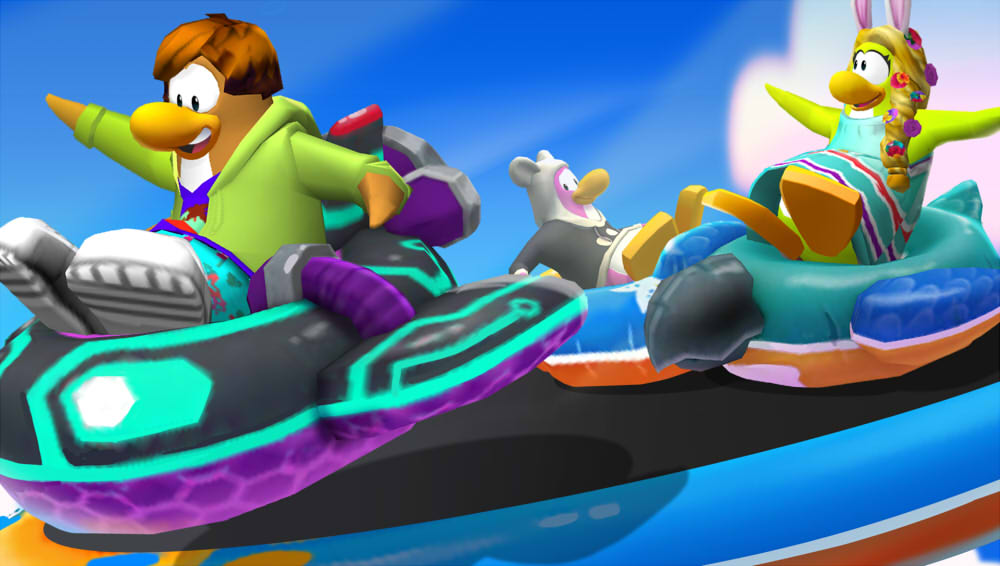 Big wide world to explore: Venture the landscape of Club Penguin Island!
3. Star Wars: Commander
Star Wars: Commander is a strategy game in which you, the player, picks a side (the empire or the rebellion), builds a base, and employs an army to defend said base. Make alliances with other players to strengthen your army and travel to different planets to partake in special missions. A must have game for any true Star Wars fan!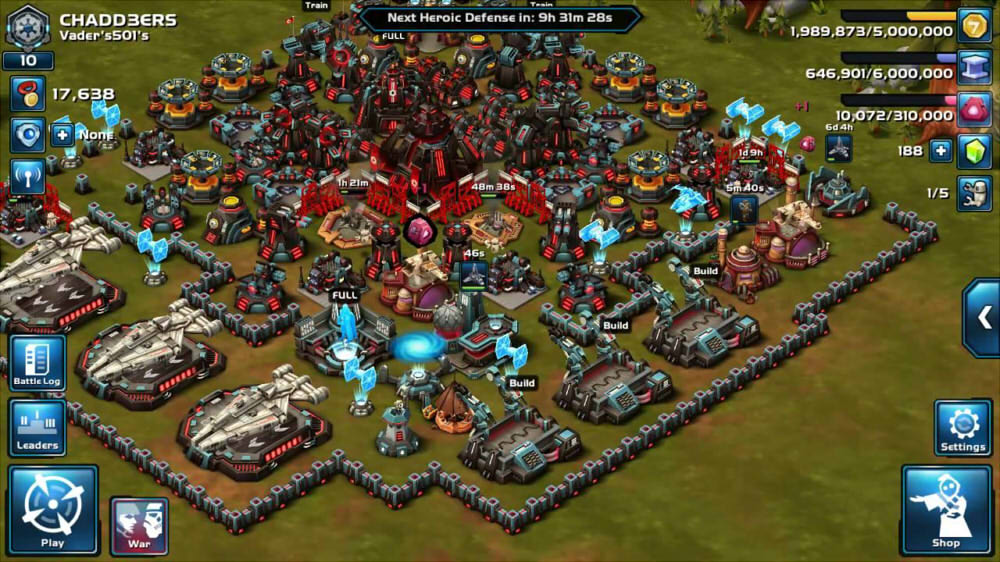 Command your base: build your base from the ground up and fight to protect it!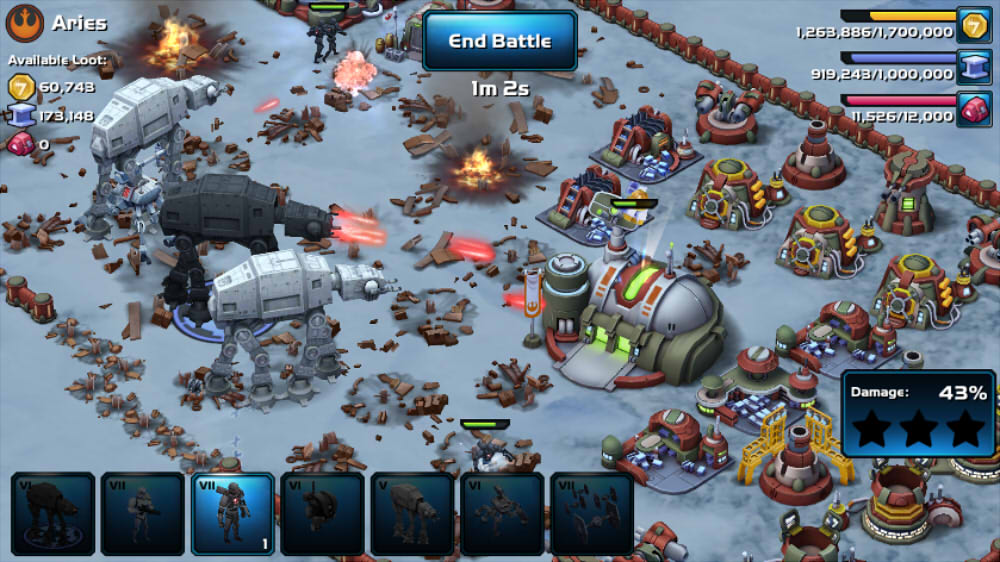 Choose your planet: Pick from a variety of planets to make your base.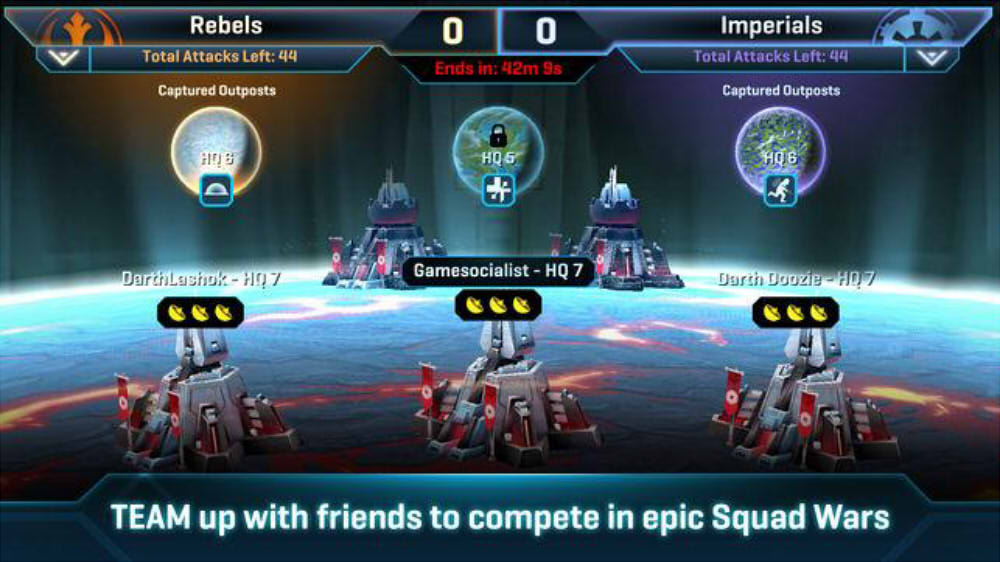 Don't go it alone: Make alliances with your friends to make your base stronger!
2. Castle of Illusions Starring Mickey Mouse
Castle of Illusions Starring Mickey Mouse is a side-scrolling platformer which originally came out in 1990, and was rereleased in 2013 for consoles and PC. You play as Mickey who is on a quest to save Minnie from the evil Mizrabel who wants to steal Minnie's youth. Visit new worlds and collect rainbow gems to save Ms. Mouse!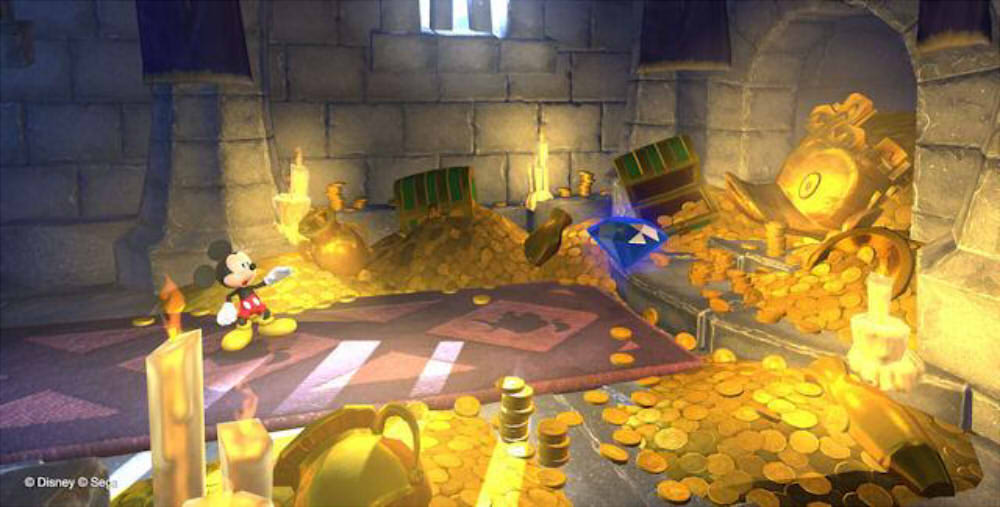 Rich with style: Totally remade to include new graphics and voice acting.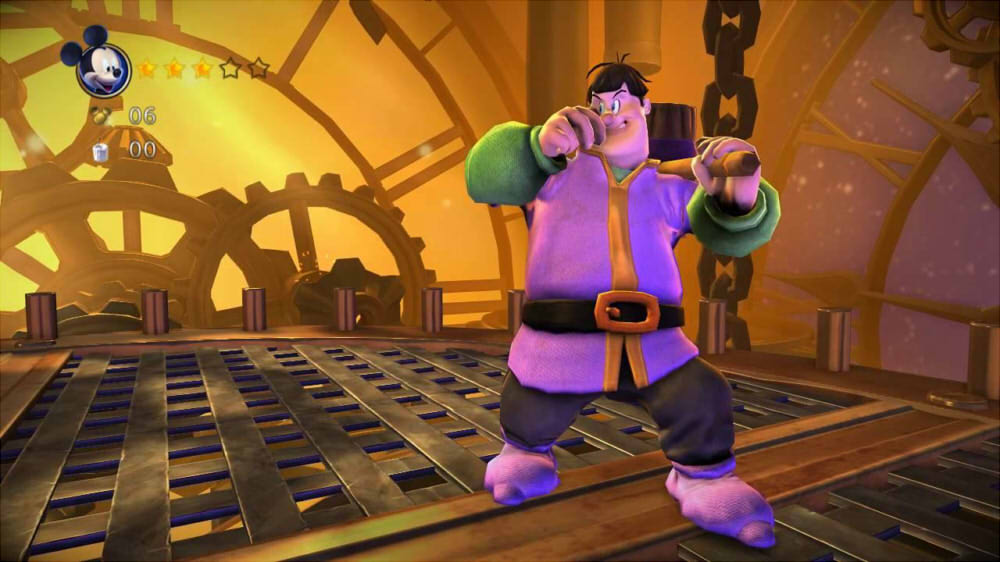 Old friends and enemies: Familiar faces abound!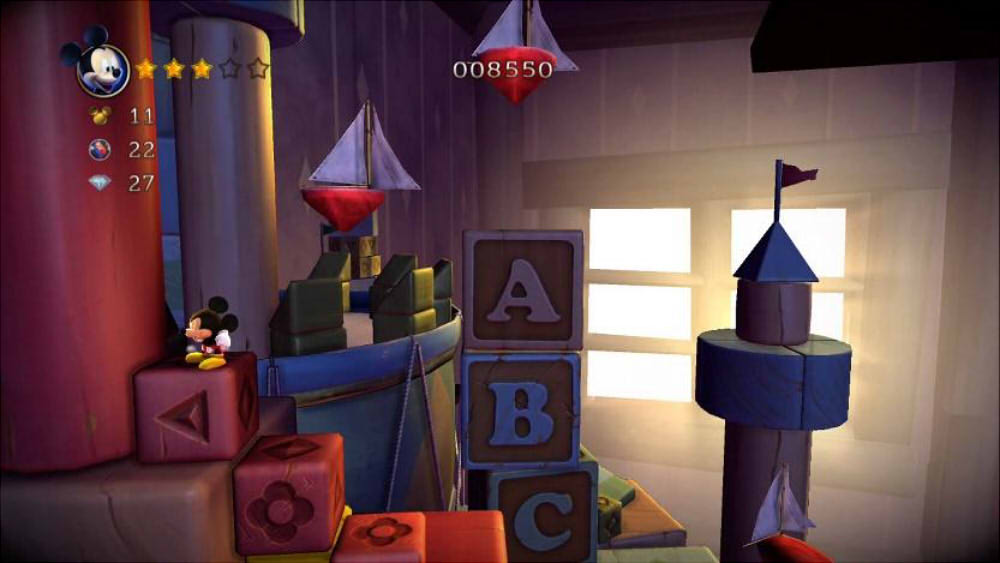 Creative level design: Explore the colorful levels of Castle of Illusion!
1. Disney•Pixar Brave: The Video Game
Play as Merida, the strong-willed Celtic princess in Disney•Pixar's Brave: The Video Game. The plot of the game follows the plot of the movie of the same name (like the other movie adaptation on our list). After Merida accidentally puts a spell on her mother that changes her into a bear, it is up to her to find a way to change her mother back into a human before it's too late.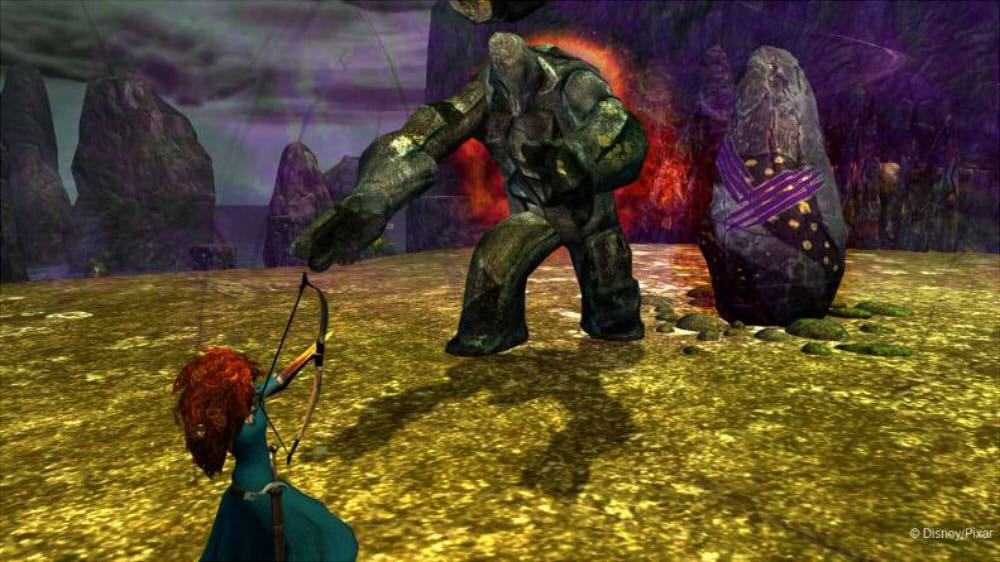 Never before seen enemies: Fight against challenging new foes!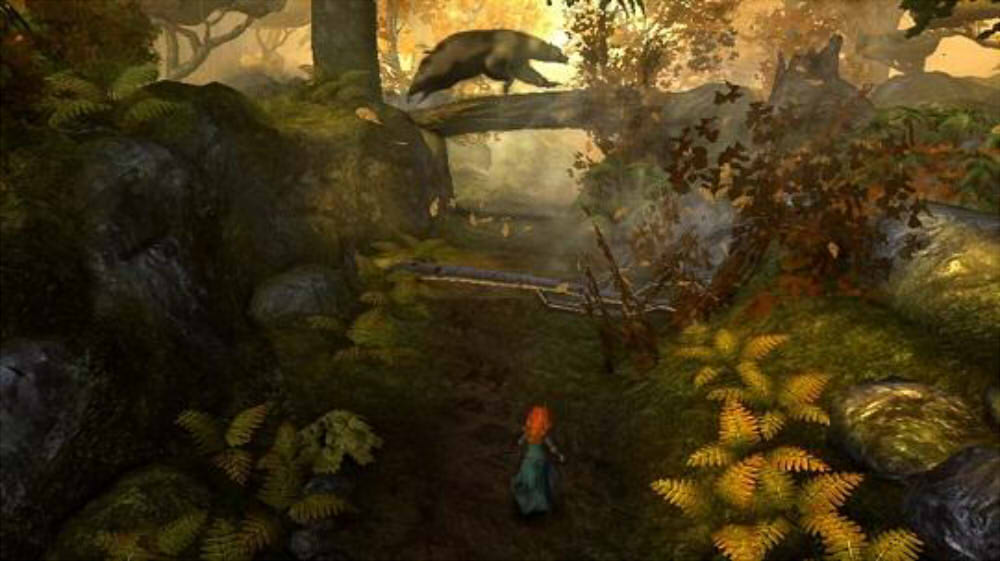 Experience the beauty of Medieval Scotland: Travel across a beautiful landscape!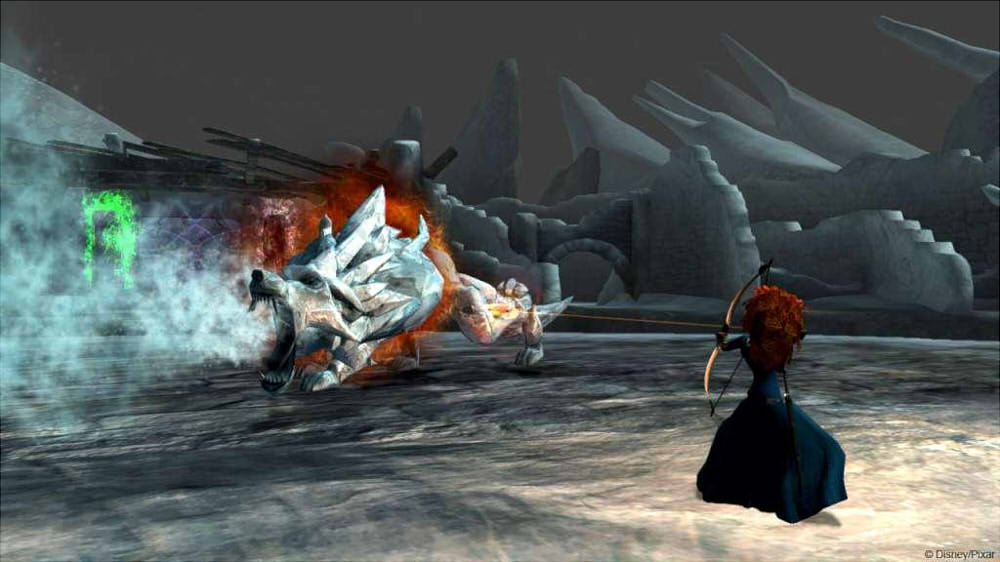 Brave the challenges: Defeat your enemies and save your mother!
There you have it! We hope that you enjoyed our list of the top 20 Disney PC games! Think we missed some? Please let us know in the comments below!
You may also be interested in:
Image Gallery