15 Best Morrowind Mods that will Make The Game Awesome
Updated: 13 Jul 2019 9:00 am
Give classic enemies and dungeons a new look.
So many Morrowind mods, but which ones are the best?
The Elder Scrolls III: Morrowind was one of the greatest RPGs of its time. Some fans of the Elder Scrolls series believe that Morrowind is the best game in the series because its more rugged design does a far better job of respecting the intelligence of players.
If you haven't already, and you consider yourself a "serious gamer," you should definitely check this game out. And fans of Skyrim should check it out in preparation for the release of Elder Scrolls VI.
Like Skyrim, Morrowind has an active and creative modding community.
Here are 15 mods that will increase the fun factor by correcting some of the game's more tedious and dated elements, and provide players with an even better experience than the "vanilla" game provides.
1. Morrowind Code Patch
This mod fixes a LOT of bugs in Morrowind's code that cause crashes and save file corruption. A real lifesaver and a must-have.
2. Morrowind Overhaul - Sounds and Graphics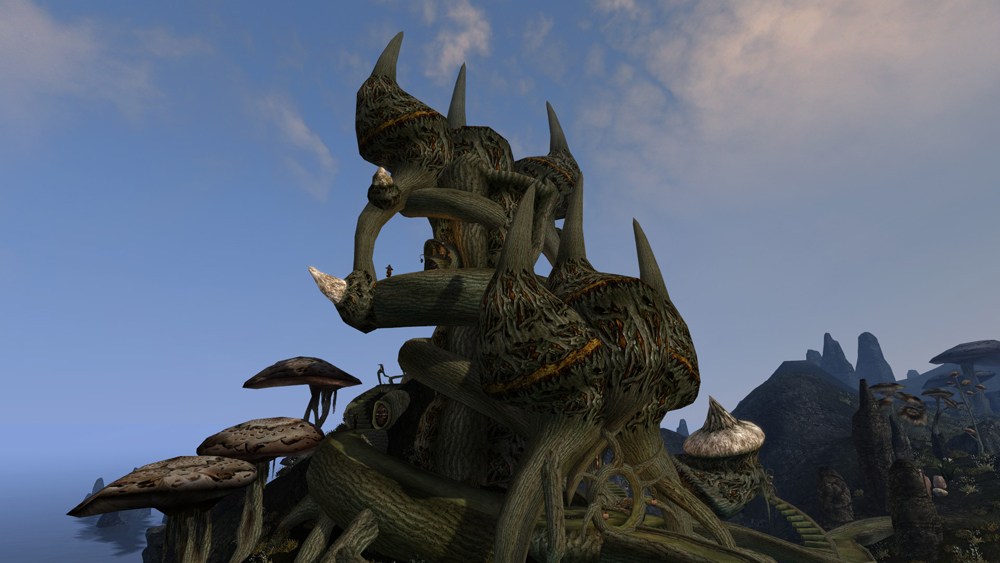 Some of us don't mind the old graphics, but for everyone else there's mods.
This mod improves the textures of Morrowind, which might look awful to players who have been spoiled by the amazing, photorealistic graphics of most modern games.
> Download Morrowind Overhaul - Sounds and Graphics
In Skyrim, arrows weigh nothing and don't slow you down; but in Morrowind, this wasn't the case. Download this mod and you won't have to choose between ammo for your bow or a neat piece of gear.
This mod was put together by some dedicated players who were disappointed with one of the original cities in Sotha Sil, Clockwork City. Essentially, it creates an entirely new city including new puzzles and side quests. A must for anyone looking to get the most out of their experience.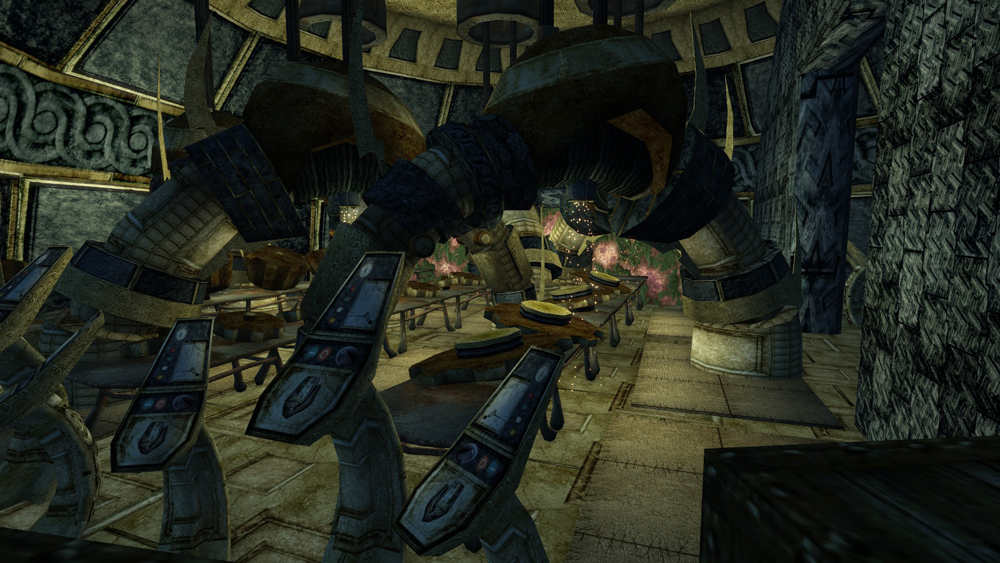 Give the Clockwork City a new look.
This mod turns the grey, somewhat bland Ashlands region of Morrowind into a much more visually interesting space for players to explore.
6. Epic Balmora
This mod vastly expands the city of Balmora, which players will find themselves returning to throughout the game's main story and many side quests.
7. Natural Healing - Morrowind
This super helpful mod adds natural, passive healing to Morrowind, so players won't have to rest or use a spell or potion every time they want to get some health back.
This mod adds a bit more realism and life to the settlements of Morrowind, by adding more clutter and filling up more of the empty spaces.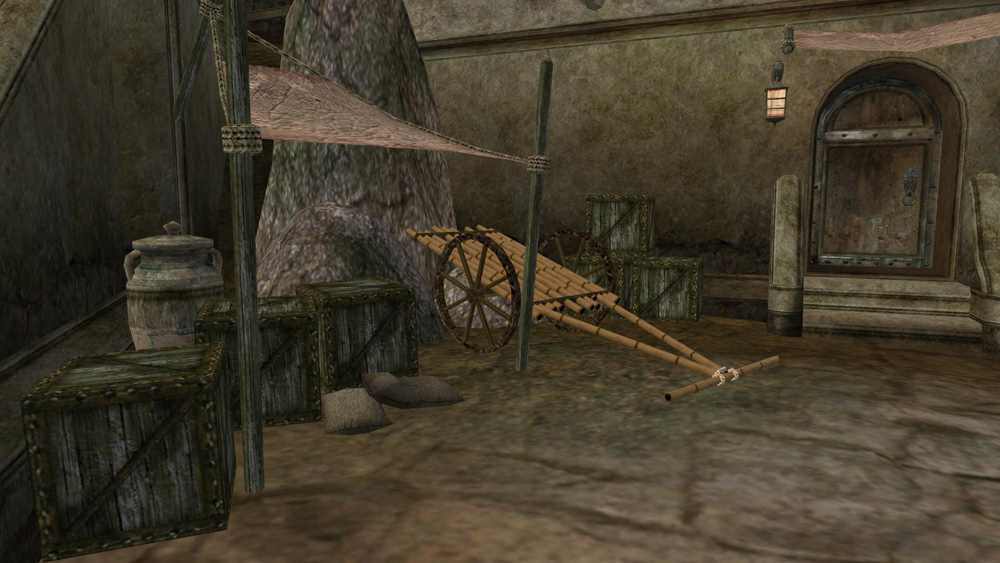 Cities and settlements feel more lived in.
This mod gives all of Morrowind's many spells their own HD effect, to make your experience as a mage a little more visually appealing.
10. Accurate Attack
One of Morrowind's most frustrating features is that it uses a dice-rolling system to determine whether your attacks hit or miss, resulting in frustrating point-blank misses. This mod totally fixes that.
11. Caverns Overhaul 
This mod turns Morrowind's caverns into beautiful and complex environments that are a joy to explore and fight in.
Morrowind's character creator has players select birthsigns that give them special abilities and affect their base stats. This mod enhances and balances these birthsigns and gives players new abilities that will change up their playstyle.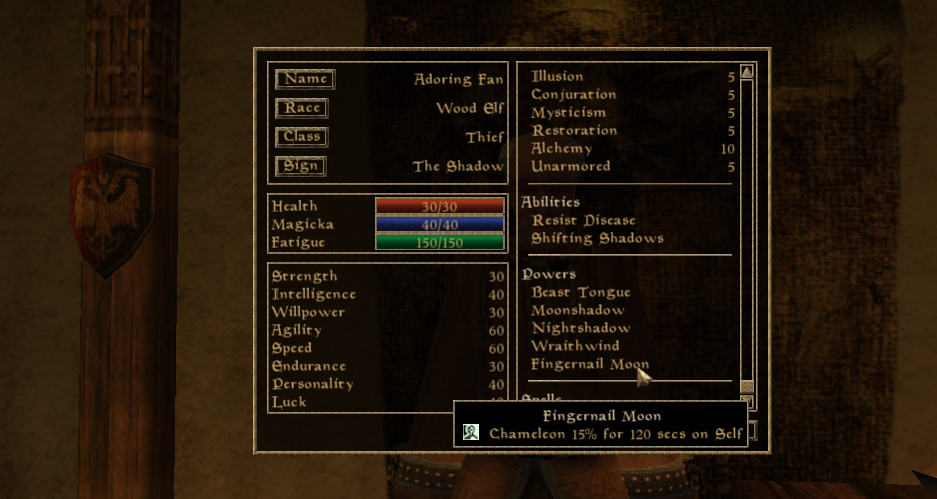 The birthsign mod is enjoyable for both new and veteran players
If you're a fan of trying to make old games look new, try this graphics mod. It takes Morrowind's vanilla textures and takes them up to 4K resolution!
Cliff racers are one of Morrowind's most irritating enemies. They are numerous and, because they can fly, will pursue you across all terrain. This mod will make most cliff racers passive, so they will be less of a nuisance on your journey.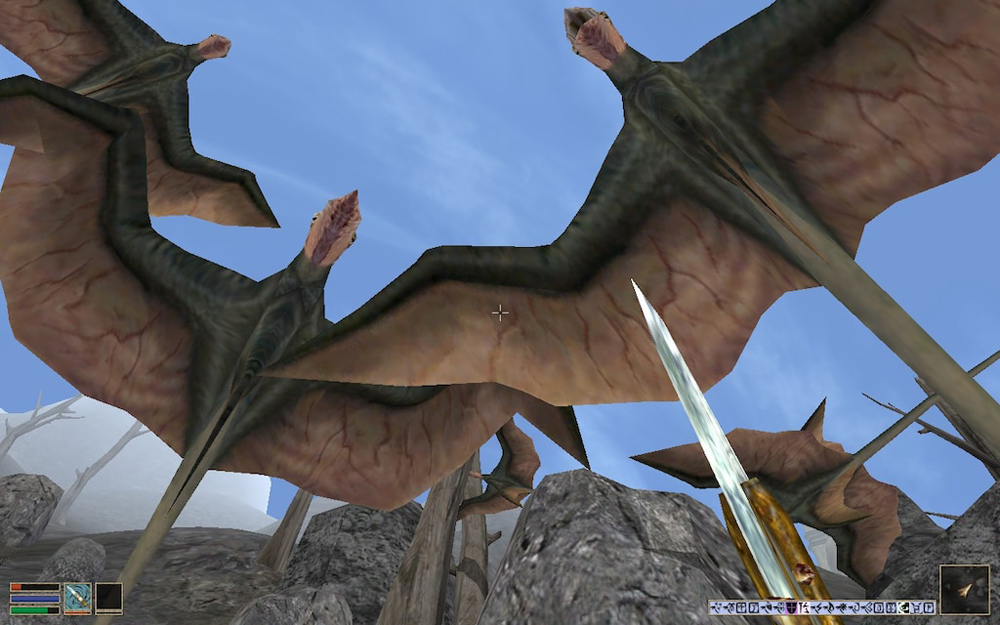 For some enemies, enough is enough!
15. Skywind
This MASSIVE mod could be the final boss of all Morrowind mods. It's an almost complete remaking of Morrowind that seeks to put the game's world, story, and characters into Skyrim's engine. This mod is currently in its alpha stage, but make sure to follow the creators' Twitter pages, so you can get your hands on this amazing mod when it's finally released!
You may also be interested in: