Top 10 Best Romance Animes to Watch in 2020
Updated: 29 Jan 2021 11:36 am
What these two are like when not almost getting killed by supernatural monsters. (anime: In/Spectre)
Love the concept of love? Check out these anime shows that play with romantic emotions. 
10. Kiss Him, Not Me 
Kae somehow loses a ton of weight from locking herself in her room (due to her favorite character getting killed off). She goes from the nice girl at school to the object of every boy's affection. Now she has a bunch of guys competing for her love---when in reality she wants them to fall for each other!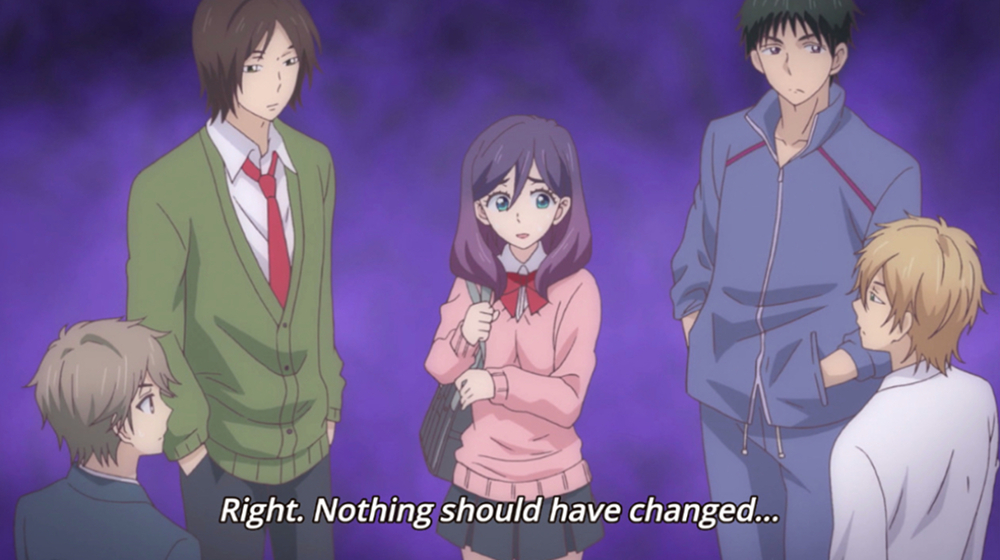 You-Me and not Yaoi: Kae (middle) has always shipped the boys in her school like a BL manga. Now she finds herself living the Unwanted Harem trope after losing a ton of weight.
9. Asteroid in Love
When she was little, Mira made a promise with a boy named Ao to find an asteroid together. Now in high school, she meets that boy again---except Ao is actually a girl! Mira tries to fight awkwardness about the misunderstanding and hopes she and Ao can still connect as members of the earth science club.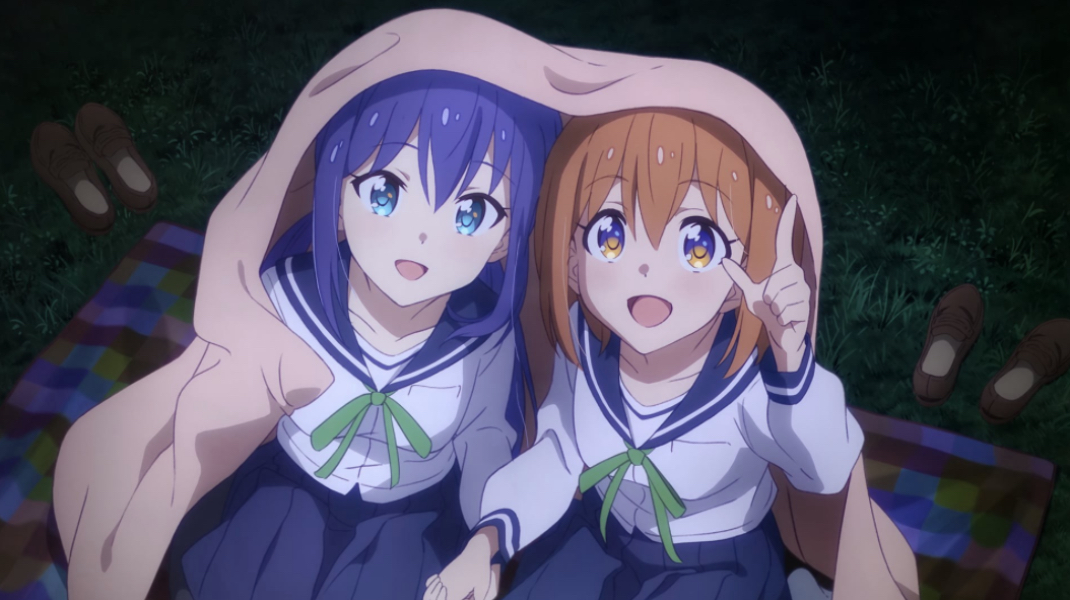 Shooting stars, shooting hearts: Mira (right) had always thought she was in love with Ao (left) after a meeting years ago. That was before meeting again and realizing her feelings are that for a girl! The whole series will have them 'starting over' now that Mira is seeing Ao differently.   
8. As Miss Beelzebub Likes
Beelzebub, ruler of Pandemonium, receives a new attendant named Mullin. In a world where former angels become demons, he expects ruthlessness from his boss. Except the real Beelzebub turns out to be the complete opposite, a side he begins to admire in secret.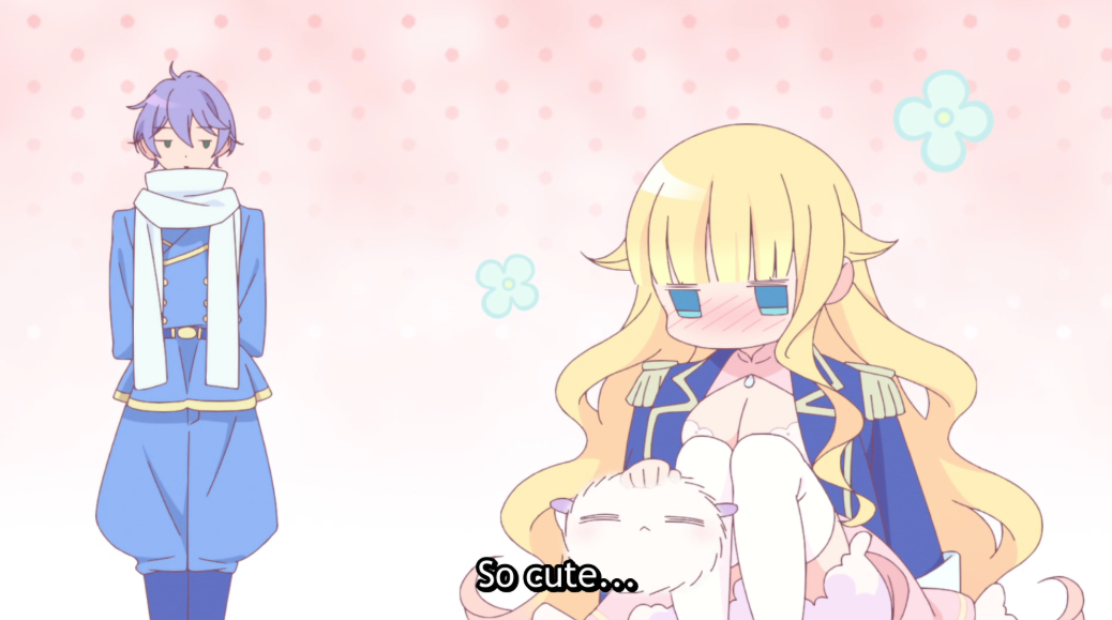 Sinfully adorable: Beelzebub (right) runs Pandemonium, a place where fallen angels become demons. Newest addition Mullin (left) finds it difficult to understand her. But the more he gets to know her, the more he feels something entirely different.  
7. Merman in My Tub
Tatsumi thought he was rescuing a guy who washed up on shore. But it turns out he's actually a mermaid named Wakasa. Allowing him to live in his bathtub, the two slowly begin to bond over time as unlikely roommates.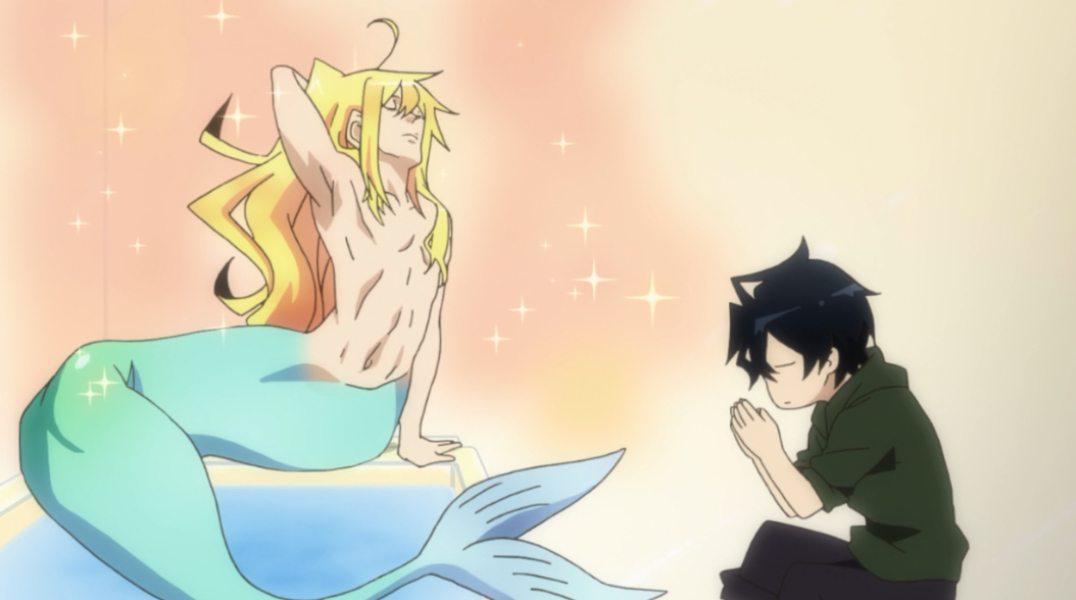 Prince Eric and Gay-riel: Tatsumi (right) finds himself becoming both roommate and caretaker to spoiled merman Wakasa (left).
6. We Never Learn
High school senior Nariyuki Yuiga hopes to receive a university scholarship. But in order to do that, he must tutor a bunch of girls who are good in certain subjects but awful in others. Over time the girls, and Yuiga, start developing feelings as their studies, and the school year, progresses.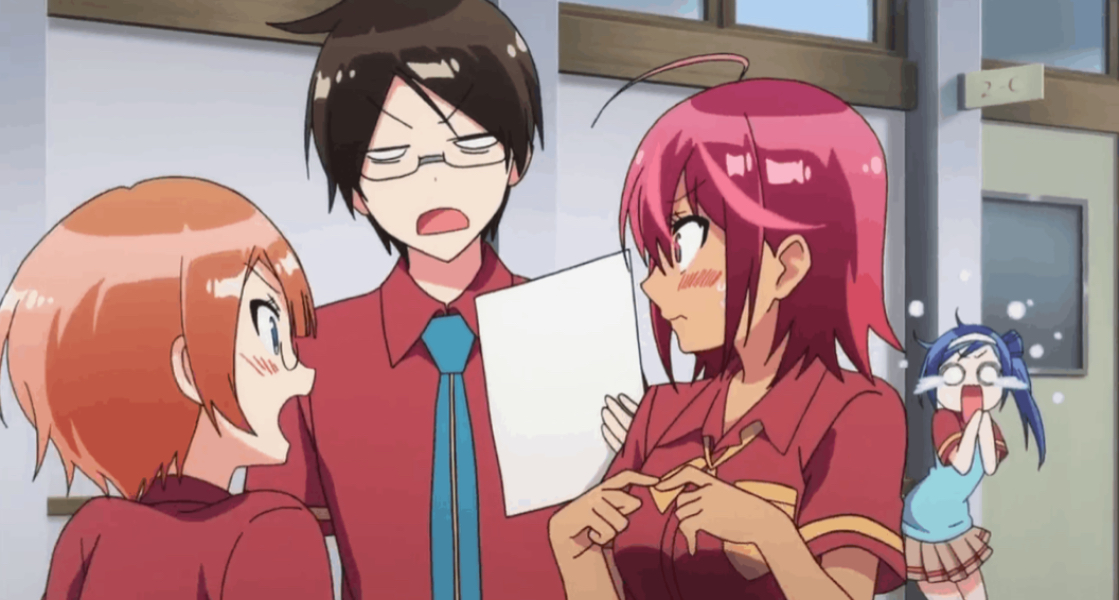 Brains over beauty: Nariyuki (middle) is forced to tutor ignorant female students in order to look good in his second college interview. Each of the girls he teaches are good at something, which could be applied to those they are having a hard time at.
5. Science Fell in Love, So I Tried to Prove It
It was just a normal day for young but brilliant university researchers Shinya Yukimura and Ayame Himuro. Until Ayame admits to Shinya she's in love with him. Neither having any experience with romance, they decide to prove if their love is valid with science, math, and all things that explain the universe.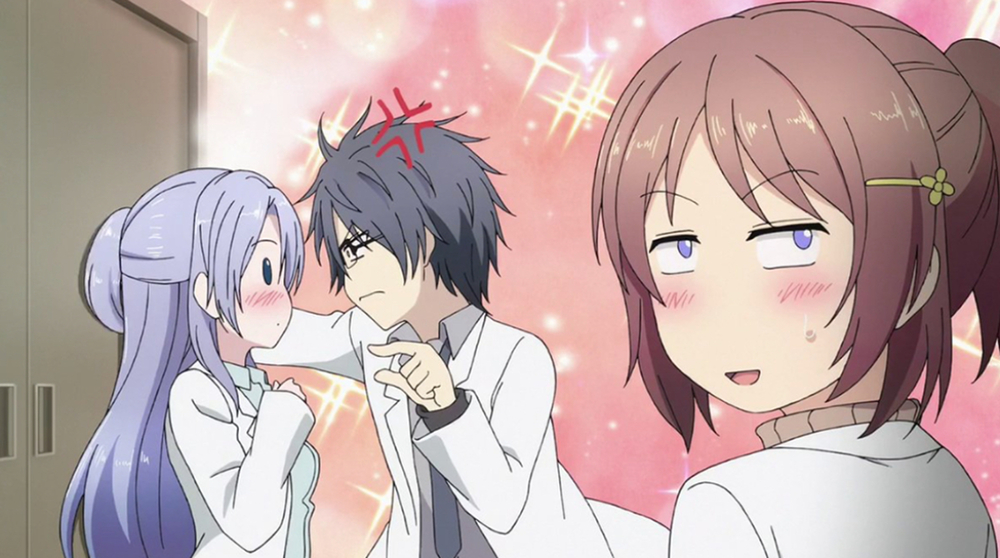 Brains over common sense: Shinya Yukimura (right) and Ayame Himuro (left) are two university researchers who question the reality that is falling in love. Their friends and co-workers find the whole thing absurd. 
4. The Ancient Magus' Bride
After her mother commits suicide and her relatives hate her, outcast Chise Hatori sells herself to slavery in hopes of just finding a home. She finds herself bought by an extremely tall man with an animal skull for a face. His name is Elias, and he hopes to make Chise not only his apprentice but also his future bride.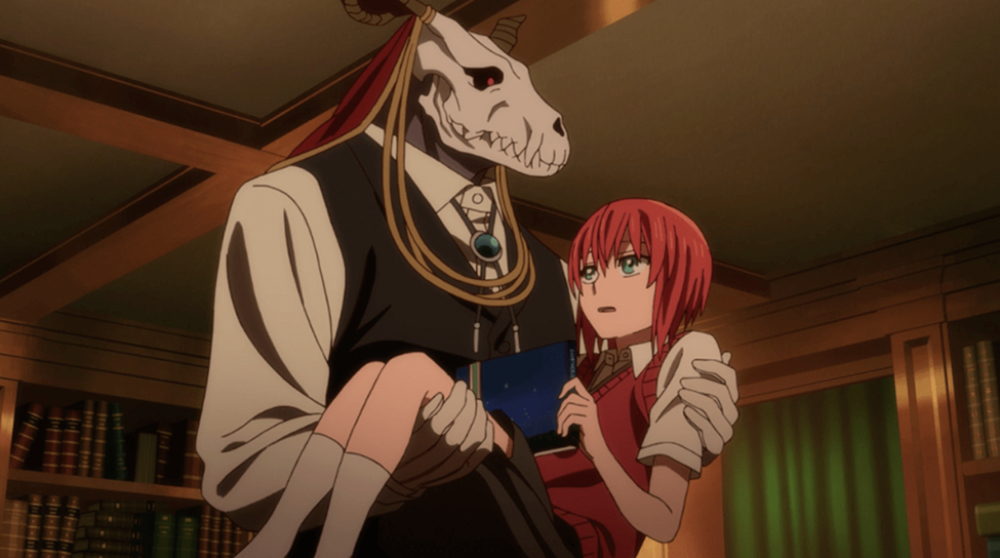 Loser loli and sexy skullhead: After being bought off the slave market, Chise (right) finds herself becoming both an apprentice and a hopefully-girlfriend to Elias (left). She meets other characters in the series that fill in the void in her heart.
3. I Can't Understand What My Husband is Saying
Kaoru and Hajime are a newly married couple and complete opposites. He's an otaku, and she's usually serious business who drinks after a hard day. The series shows how their marriage works.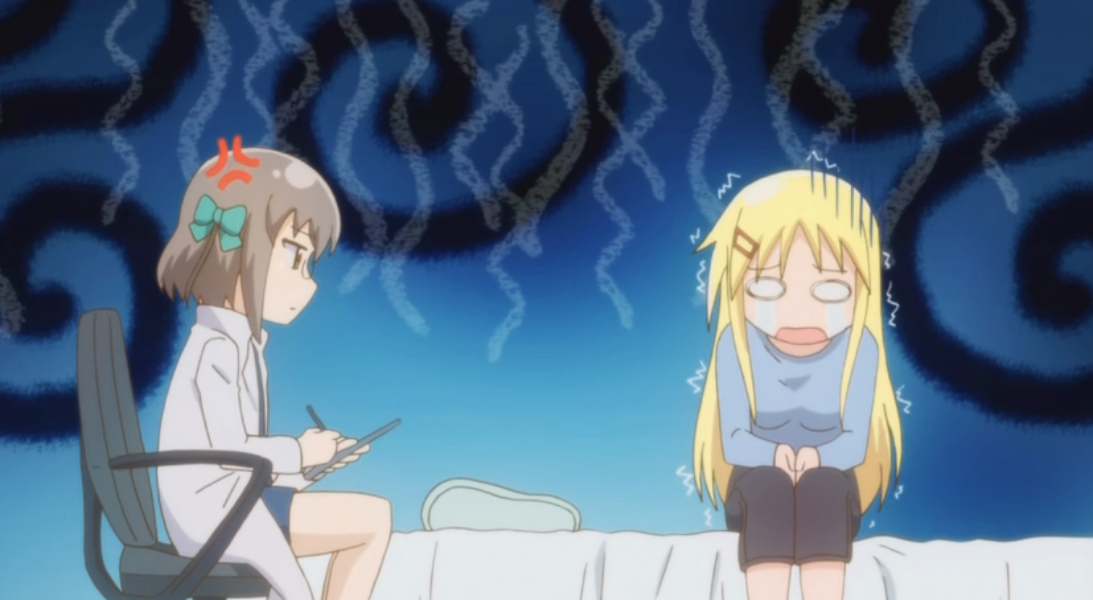 Insert Romantic Trope Here: Kaoru (right) is coming to terms with what marriage is. It's hard and she can't have a cigarette at a time like this.
2. In/Spectre
Kotoko has been in love with Kuro Sakuragawa for a few years now. After learning he and his girlfriend just broke up, she makes her move. However, it's complicated when you're balancing yokai adventures and a hopeful relationship.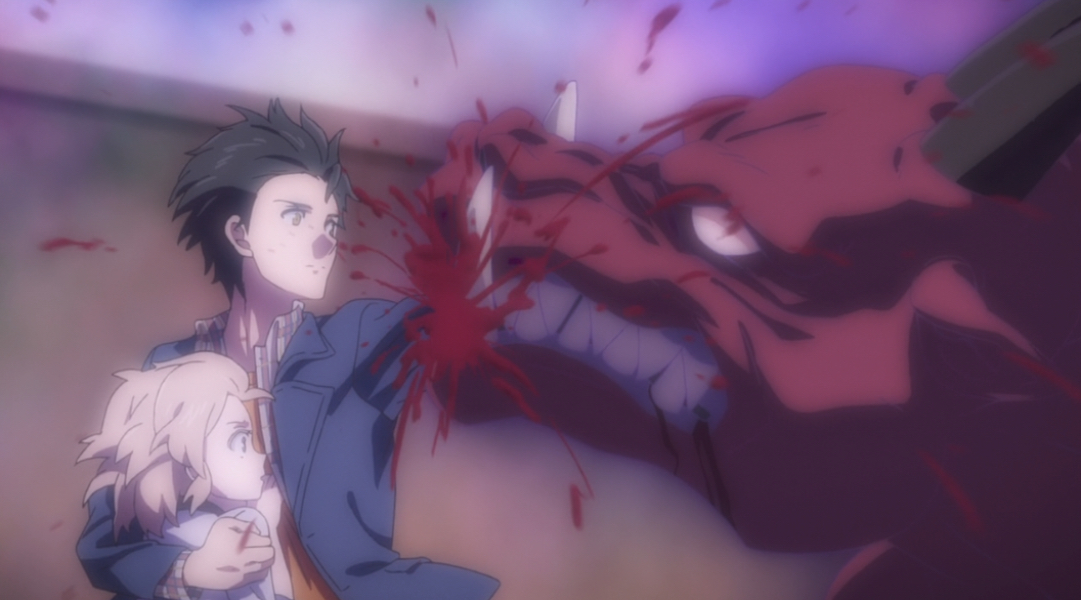 Strangely normal: Kuro (left) shows no fear when it comes to the supernatural, much like wannabe-his-girl Kotoko. Together, they talk, fight, and compromise with yokai and other creatures.
1. Jingai-san no Yome 
Tomari Hinowa didn't know what to expect when he was suddenly picked to be some creature's wife. Now he's settling into marriage and bonding with his husband who goes by the name of Kanenogi. Tomari finds his life changing as their love, and his high school year, bloom.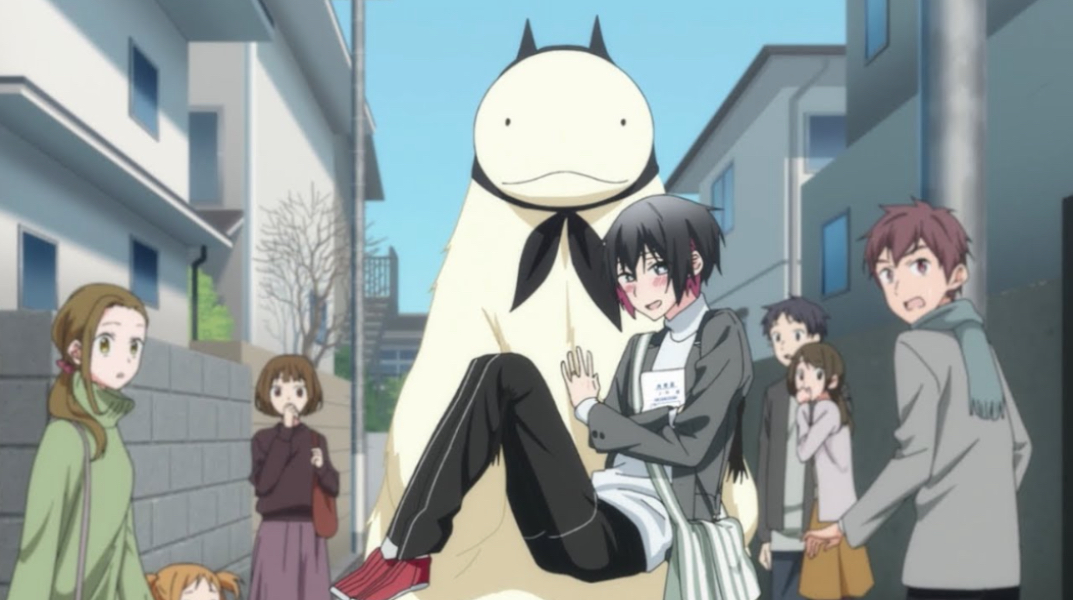 Beauty and the Fluff: Tomari and Kanenogi immediately find true happiness in their marriage. All within Tomari's high school year!
You May Also Be Interested In: