[Top 15] Best Romantic Games To Play Today
Updated: 08 May 2021 11:18 pm
Let's slow it down for the romance...
Romantic games make your heart swell as you go through all the things your character does, be it happy or sad. There's always the hero, or sometimes even the lovable villain, whichever it may be I've got you covered!
Here are 15 Romantic games that you'll love:   
15. Code Romantic (Win/PC)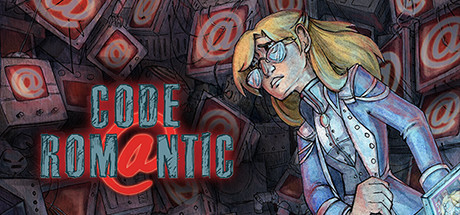 Trailer: 
Code Romantic is a post-apocalyptic-based love story/science puzzle game. The player joins the Human Defense Department in a quest to save the world, as they teach the most promising students how to hack into the mind of Sentient machines that are destroying humanity.
Follow Mina Lovelace as she goes about proving herself worthy of walking in her mother's footsteps. Can she prove herself or will she embarrass herself in front of her childhood crush? This game features 14 chapters with puzzles, dialog, and riddles! And cooler than that, the puzzles are in real code.
The concepts are from computer science courses and there's no experience needed. Code Romantic has over 50 puzzles to keep you busy and beautiful animated characters. This game was developed and published by Prettysmart Games on 30 April 2020.
14. Wild Romance: Mofu Mofu Edition (Win / Mac OS / Linux)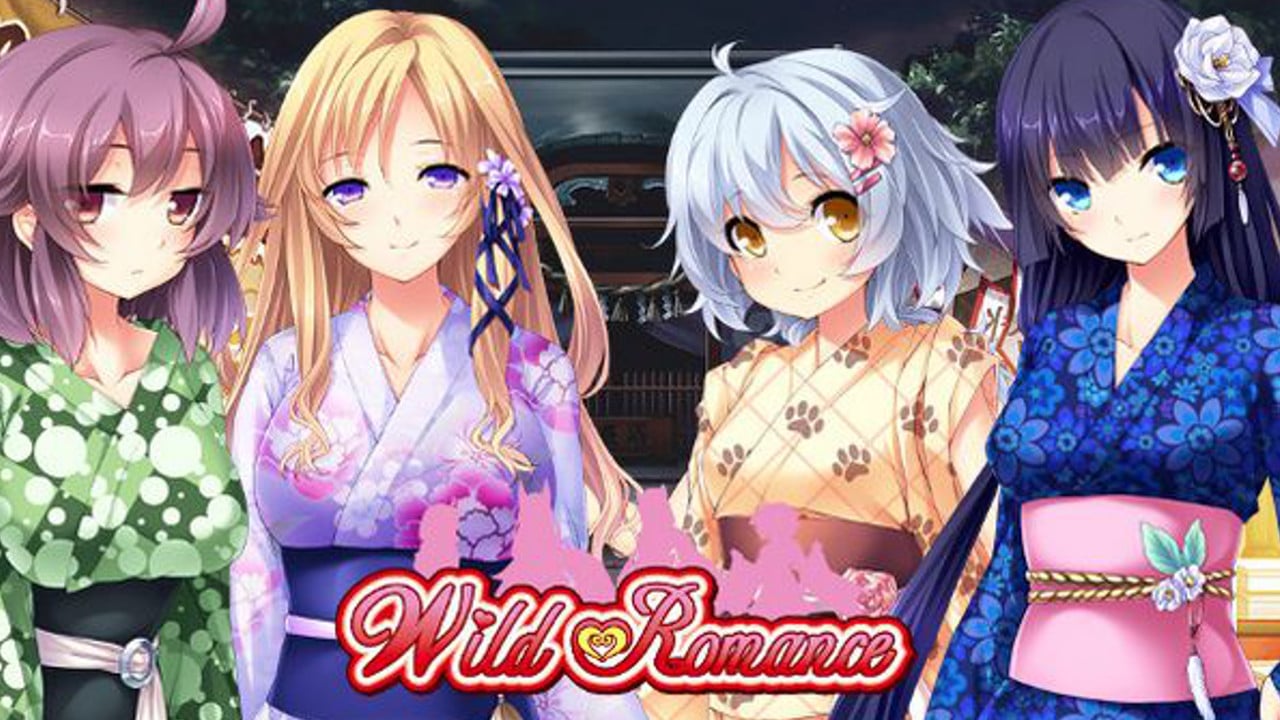 Trailer: 
Kazuma is unhappy with the way his life turned out in Tokyo and heads to his hometown in the Japanese countryside, where he meets up with four of his old female classmates. The girls accidentally reveal that they're animal spirits inside their human bodies and they go on a journey of flirtation and discovery. 
The player gets to follow Kazuma as he discovers the secrets of his hometown and learns about the supernatural world. This adventure includes mountain picnics, summer festivals, skinny dipping, and running into the gods. Wild romance features original content, hours of entertainment and the main female characters are fully voiced!
It does however have a warning of nudity and mature content. This game was developed by Norn and published by Cherry Kiss Games on 20 November 2017.
13. Affairs Of The Court: Choice Of Romance  (Win / Mac OS / Linux / Android)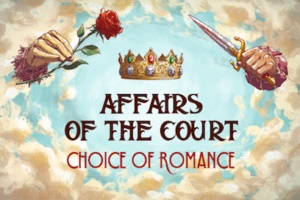 Trailer: N/A
Do you like courtly politics? Well then search no more, because in this game you delve deep into the politics of court life and can either change the course of history or rock the crowns off with a sweltering love affair! 
Affairs of the court is an amazing romantic visual novel game. It has romance, courtly intrigue, and of course deception. The choices the player makes control the outcome of the story. This game is also powered by nothing but your imagination and allows the player to play as a male/female, gay/straight, or bi!
You will either find true love, gain a crown or lose your mind! 'Affairs of the court' is developed and published by Choice of Games on 16 August 2013.
12. Dark Romance: Sleepy Hollow Collector's Edition (Win / PC)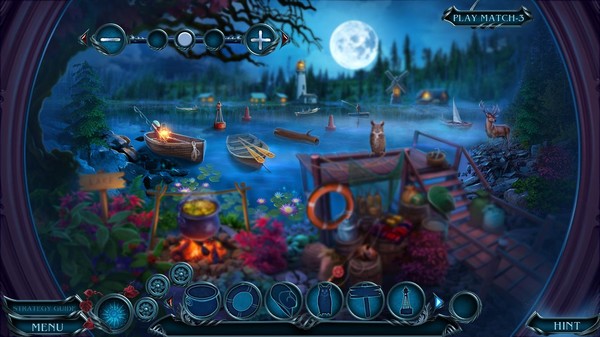 Trailer: 
An old friend from your hometown writes to you about strange murderers happening in Sleepy Hollow. All of the townspeople live in fear since the stories of The headless horseman arose, and after each time he makes his appearance someone dies shortly after.
While trying to crack the case of this conjured creature, you also fall in love with the stepdaughter of the witch! Who helps to banish the Horseman back to where he was called from. This game is also filled with mini-games and puzzles the player can enjoy.
Collect the tools in the Witch's toolkit, buy gear with your magic stones and complete your insectarium. If you should lose your way around sleepy hollow, the helpful strategy guide will help you out.
This game was developed by Domini Games and Published by Big Fish Games on 19 March 2021 as a special collector's edition game.
11.Everlasting Summer (PC / Mac OS / Linux)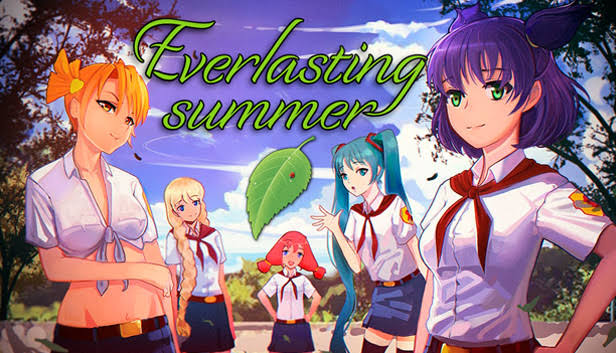 Trailer: 
Upon meeting the main character in this game, you would never notice him. Semyon is a regular young man just like any other one you see every day, you know, ordinary. But one day something happens to him; he falls asleep inside a bus during winter and wakes up in the middle of summer.
In front of him is a pioneer camp named 'Sovyonok' and behind him is his former life, now Semyon will have to get familiar with the local inhabitants and perhaps find love to understand what happened. You the player must help him solve the camp's mysteries and find his way into the labyrinth of human relationships and all of his problems.
The questions now stand in front of him, 'How does he go back?' and 'Should he go back?'. There is a mature content warning stating that the game might have nudity or sexual content. Everlasting Summer was developed and published by Soviet Games on 19 November 2019 and is a free game!
10. Monster Prom 2: Monster Camp (Win /PC /Mac OS / Linux)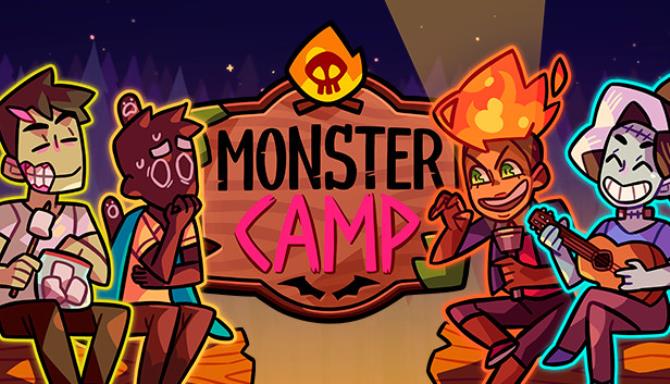 Trailer: N/A
If you're not familiar with the first Monster game, that's okay! Because this one features new characters and it's exciting. Monster Prom 2 is one of the most exciting multiplayer dating sim games ever. The original is known for its beautiful art and unapologetic humor, now this one has new characters along with some of the old ones, and brings them to romance.
It has a 'Summer Camp' setup from the campfire mechanics to the magical drinks they mix! 'Monster Camp' has a few twists here and there and it has a whole lot of spice added to it. However, there is a mature content warning, so you have been warned. It was developed and published by Beautiful Glitch on 23 October 2020.    
9. Left On Read (Win / PC / Mac OS X)

Trailer: 
This is absolutely a catchy pandemic game. You just got sent home from college because of the Coronavirus, but you didn't tell your crush how you feel. 'Left on Read' is a communication, choice-driven game that features the player as a freshman college student texting their crush over the quarantine period.
You have to make your choices very carefully as you must keep the conversation interesting and the relationship ongoing without being 'left on read'. Which is fun and will have you hooked within the first five minutes of playing.
Left On Read was developed by Westen Bell- Geddes and published by Spookulele Games on 19 May 2020.  
8. My Vow To My Liege (Win / PC / Mac OS)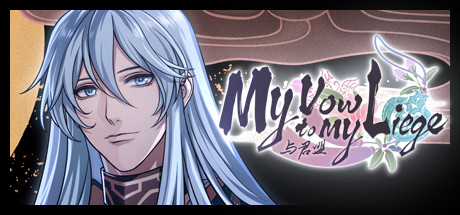 Trailer: 
My Vow to My Liege is a romantic dating game and the player is the character of a girl disguised as a man, a king to be exact. FuChai is a girl, who had the throne passed on to her by her father, previous king after he died. 
She is forced to live this lie to fulfill the wish of their ancestors, the wish of breaking their sacred vow to the Dragon god. Facing neverending bloodshed and battles to seal the Dragon god, when suddenly a reprieve appears.
In between the chaos who will pledge their loyalty to their liege? who will choose love over hate? And who will end up together? This beautiful romantic game was developed by YETU GAME and published by Cube game on 22 September 2020.
 7. Dream Daddy: A Dad Dating Simulator (Win / Mac OS / Linux)        
Trailer: 
This game is absolutely beyond interesting! It's an LBGTQ+ game and in it, you play as a dad who moved to Maple Bay with your daughter. The goal here is to date and romance other daddies to find a compatible companion.
You discover that the whole neighborhood is full of dateable single daddies to choose from! A Goth dad, Teacher dad, Bad dad, or any other cool dad you find. Dream Daddy also has mini-games to play and a variety of endings with each dad depending on the choices you make. It's also fully voiced and you can create your ad persona or Dadsona!
The game was developed and published by Game Grumps on 20 July 2017 and was regarded as the most anticipated dad game of the year.
6. Amnesia: Memories (Win / Mac OS / Linux / Mobile / Ps)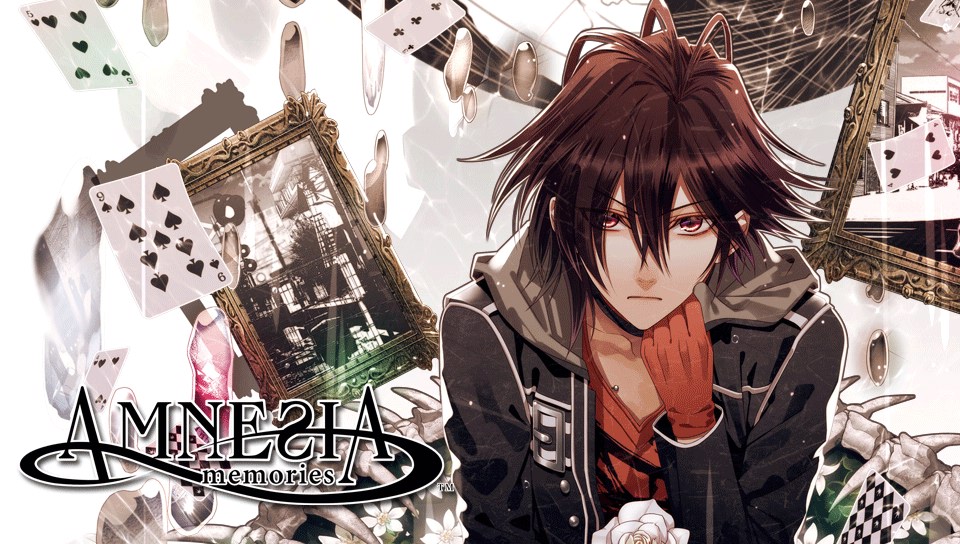 Trailer: 
Amnesia: Memories is another great romantic game to play, as you wake up you find that you have no memories. Now your life depends on hiding the memory loss, while you try to find out about your life by dating five different men.
You can choose your romantic path and find the things that are forgotten, navigating your way towards the truth, and create your own lasting love story, or your love and life can come to an end. The game has over 20 different endings, some good and others bad, so be sure to make the right choice.
It also features minigames like 'Rock, Paper, Scissors, and Air Hockey against other characters. You can unlock voiced images in the gallery and experience feeling that couldn't be expressed during the game. Amnesia: Memories was developed and published by Idea Factory International on 25 August 2015.
  5. If My Heart Had Wings (Win / PC)
   
Trailer: 
Depressed and defeated Aoi Minase returns to his hometown after a bicycle accident destroyed his dreams of becoming a racer. With no idea what to do with himself he comes across a young girl in a wheelchair who has a flat tire, and there his story of youth begins.
Aoi sets off on a journey to realize the dream that captivated everyone, the dream of flying. He works together with his childhood friend and they rebuild the Soaring Club that's on the brink of failure, and they start to build their glider with only one goal; To fly through the legendary 'Morning Glory'- a rare weather phenomenon that produces a special type of roll-shaped cloud.
This game was developed and published by MoeNovel on 28 June 2013.
4. Haven (Win / PC)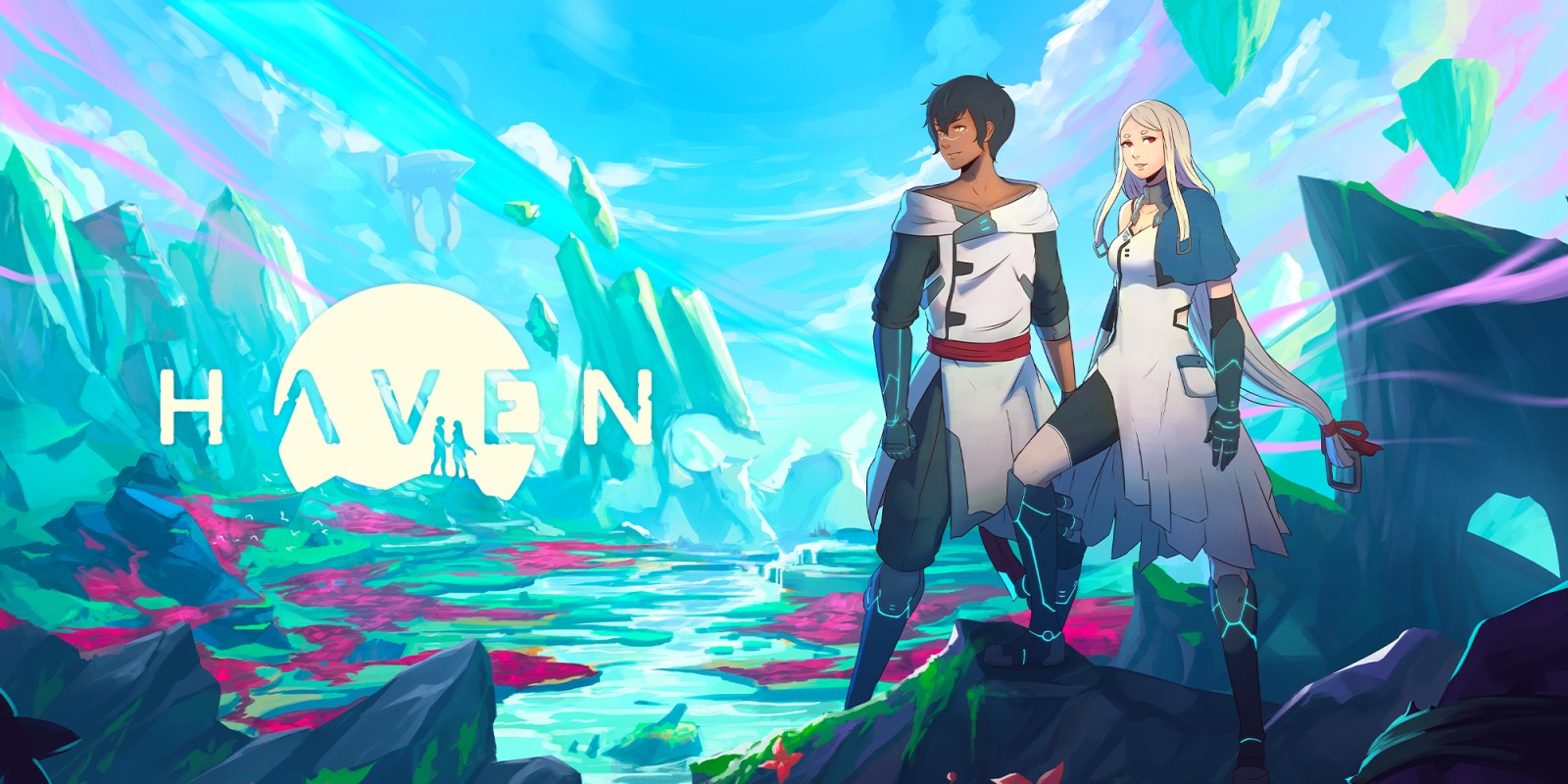 Trailer: 
Yu and Kay are two lovers, and they've escaped to a forgotten planet, leaving everything behind. You play both lovers at the same time helping them settle into a new world. Look for parts and material to fix your ship and turn it into a cozy home, also explore the planet.
Fight against those who want to tear you apart by synchronizing combat and keeping your characters together and enjoy moments together cooking and crafting as you do all you can to make it to the next day.
This game was developed and published by Game Bakers on 3 December 2020 as a single-player game.           
3. Cinderella Phenomenon - Otome/Visual Novel (Win / PC / Mac OS / Linux)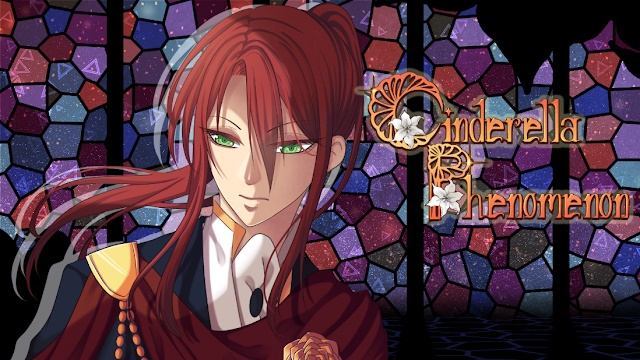 Trailer: 
Four years after the Great War and the loss of her mother, the Crown Princess has still not come to terms with her new life and new family. The Fairytale Curse once again turns her life upside down as she is thrown into battle to regain her crown in a broken kingdom where nothing is as it seems.
The game offers a changeable name for your character, 10 different endings, and a right choice indicator. Cinderella Phenomenon was developed and published by Dicesuki on 5 April 2017.
2. Clannad (Win / PC / Ps2)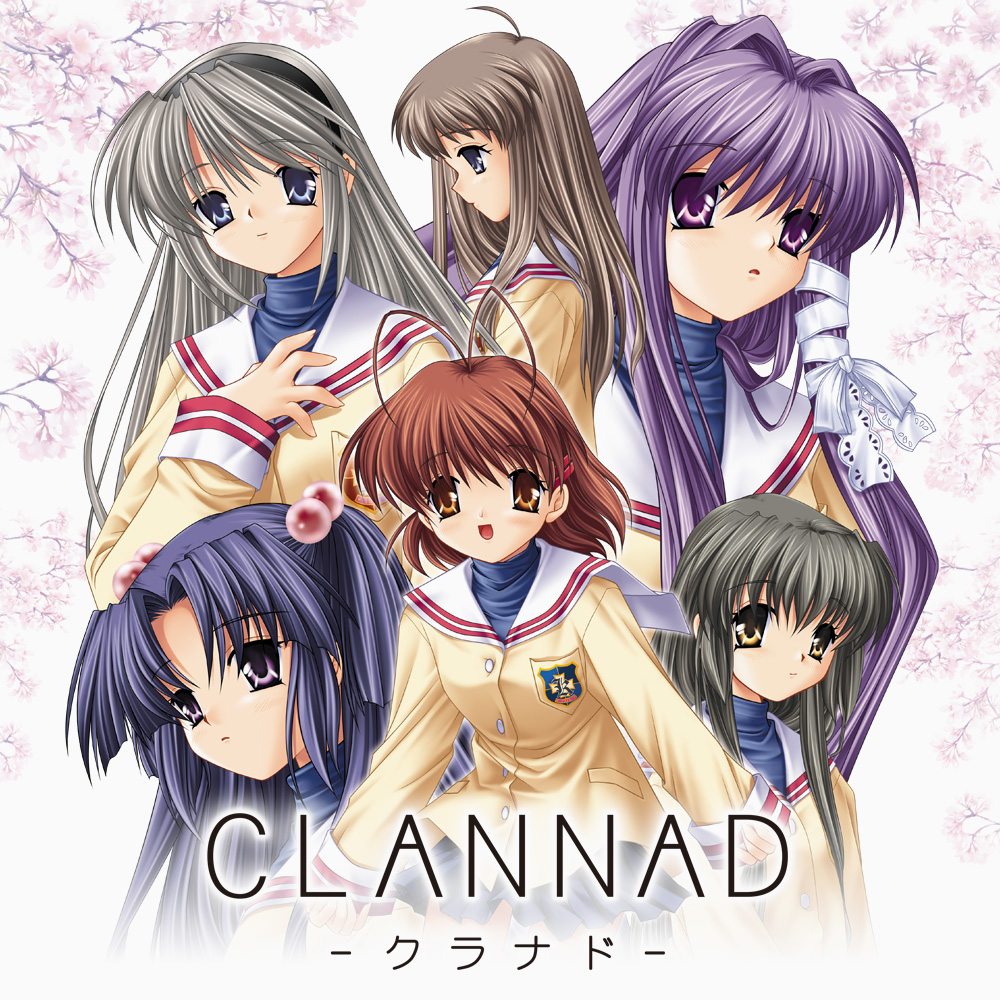 Trailer: 
This game introduces a guarded student after the death of his mother. Struggling to make sense of the abusive relationship he has with his alcoholic father and the meaning of his life. He meets a mystifying girl one morning on his way to class, who seems to be just like him, but only because she's repeating her school year.
From the first time they met, they decided to be friends and soon they're reviving the school drama club, making friends, and trying to find belonging. A very entertaining and beautiful game, that was developed by Visual Arts Key and published by Sekai Project on 28 April 2004.  
1.Blush Blush (Win / PC / Mac OS / Linux)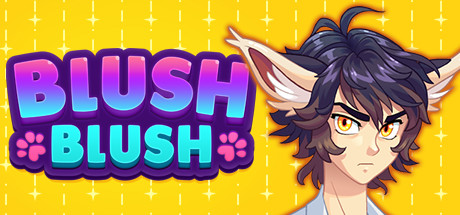 Trailer: 
Blush Blush features a story where the main character must rescue a bunch of fun, attractive, and also cursed anime boys. They've been cursed with a dark spell that can only be broken with love. The player chooses their path, doing multiple jobs and earning stat points, also arranges gifts and dates for their love interests.
The player gradually becomes an accomplished dater, and gets the chance to date more than a dozen love interests reserved for the future! Blush Blush was developed and published by Sad Panda Studios on 4 April 2019.
On this note, I hope that everyone finds something interesting on my list of 15 great Romantic games, I know I sure did!
Image Gallery