Top 11 Games Like Risk of Rain (Games Better Than Risk of Rain In Their Own Way)
Updated: 01 Nov 2019 7:15 pm
Explore a dangerous planet in search for lost treasure.
A hidden jewel of the indies, there is a big cult around games that have you exploring uncharted places and gathering resources before moving to the next level. There is something addictive about it. You collecting all the upgrades you can, running to the next level before things get too challenging. I have broken a couple controllers and keyboards to bring you a top 11 games that will make you feel this.
11. Strange Brigade
12 Minutes of New Strange Brigade Gameplay Featuring Giant Scorpions
Egypt's dead dwellers have been brought back to life by the Witch Queen, and they are thirsty for living flesh. It is only you and your small group of fighters who can stop this. You get to explore ancient Egyptian ruins. Loot some treasures and solve the riddles left behind by an ancient civilization. Besides, there's a lot of mummy killing.
What makes Strange Brigade awesome:
Explore intricate maps, solve puzzles while fighting hordes of ancient monsters.
Get together with your friends on the online-cooperative game mode.
A humorous narrator relates the adventures of the player like an old tv show host.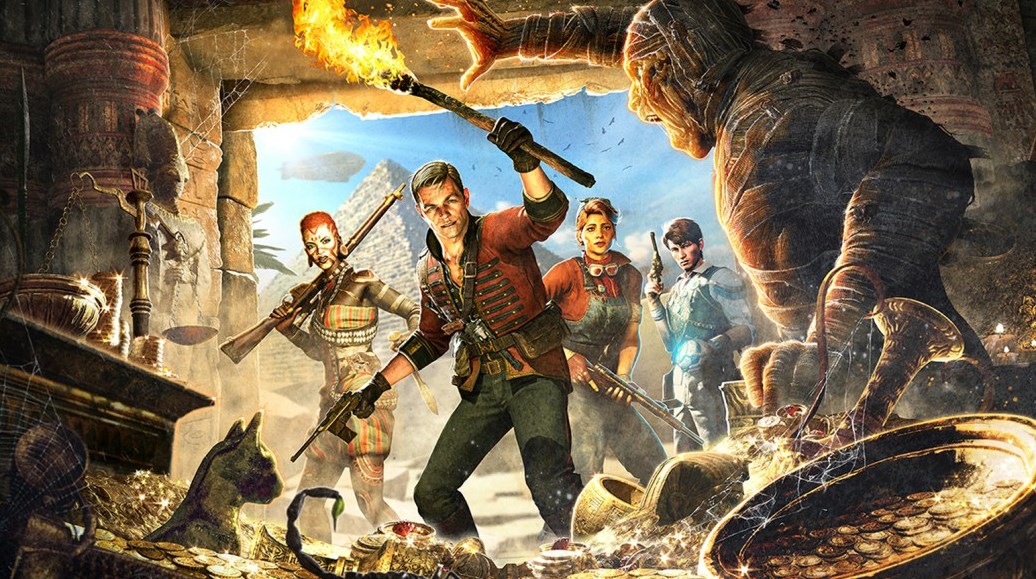 Explore ancient Egypt burials while fighting the undead.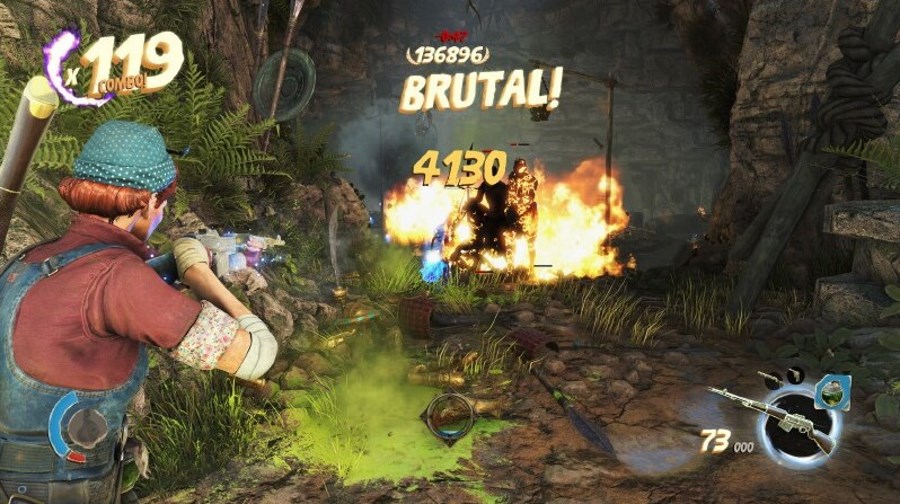 Join up with your friends to face the relentless waves of enemies.
10. Anthem
This Game is awesome! - ANTHEM Gameplay!
You have many weapons and abilities at your disposal, being the most important the power of flight! You can fly all over the huge maps, shooting ice, fire, lighting and bullets all over the place. Long story short, you are a superhero.  I don't know about you but that's enough for me to try it out.
What makes Anthem Awesome:
Explore large maps seamlessly, with a lot of freedom to move around, and seeing the beautiful landscapes.
Control a wide range of elemental powers to fight increasingly hard hordes of enemies, create explosions, freeze or electrocute them.
Play along with your friends online, patrol the skies looking for adventure.
Explore vast landscapes like in an unique way alongside other players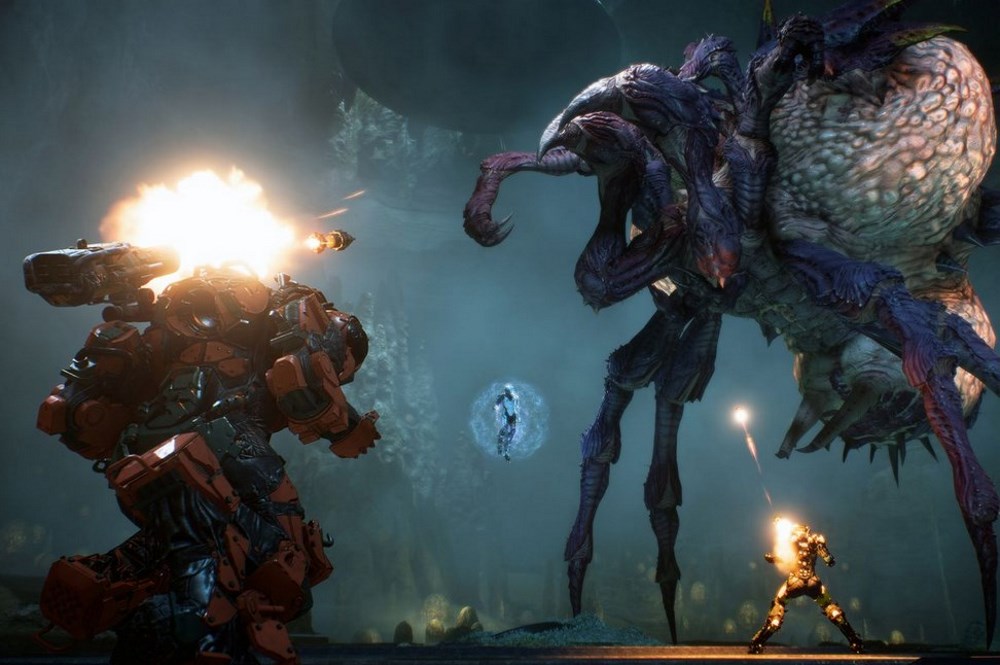 Hunt all kinds of dangerous creatures and take them out with your super powers.
9. SYNTHETIK Legion Rising
SYNTHETIK Legion Rising Gameplay (PC) 2018
You find yourself in an arena full of enemies looking out for you. You have to use the best of your abilities to survive each round while improving your equipment. This game has a classic style in mind and it focuses on making you feel real progress, so each time you get a better weapon, you will feel the increasing strength of your shots.
What makes SYNTHETIK Legion Rising awesome:
Top-down view with a classic-inspired style and mechanics.
Challenging layouts to battle in, lots of alternate paths and covers to strategize before engaging in battle.
A wide set of skills that will affect the way you play each session.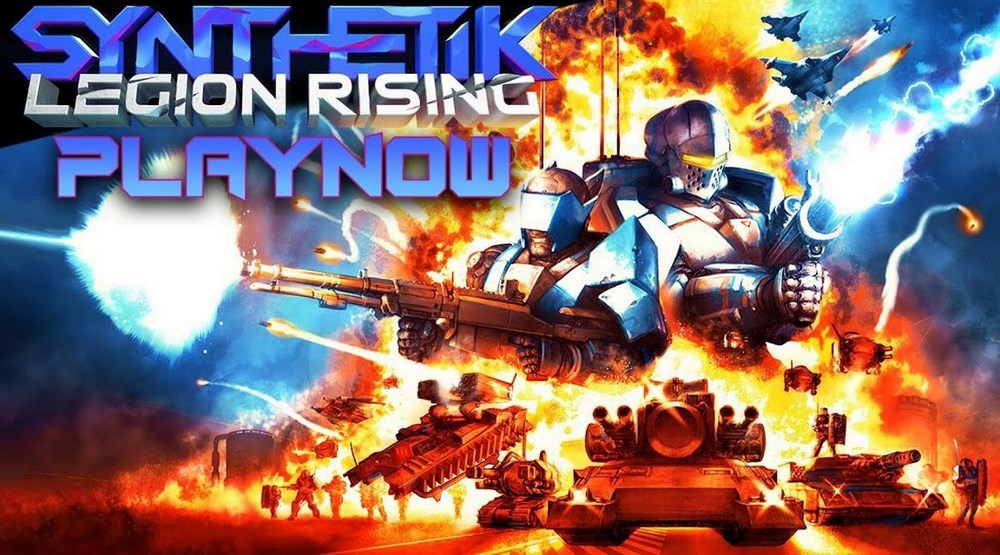 Experience the adrenaline of combat fighting against the odds each round.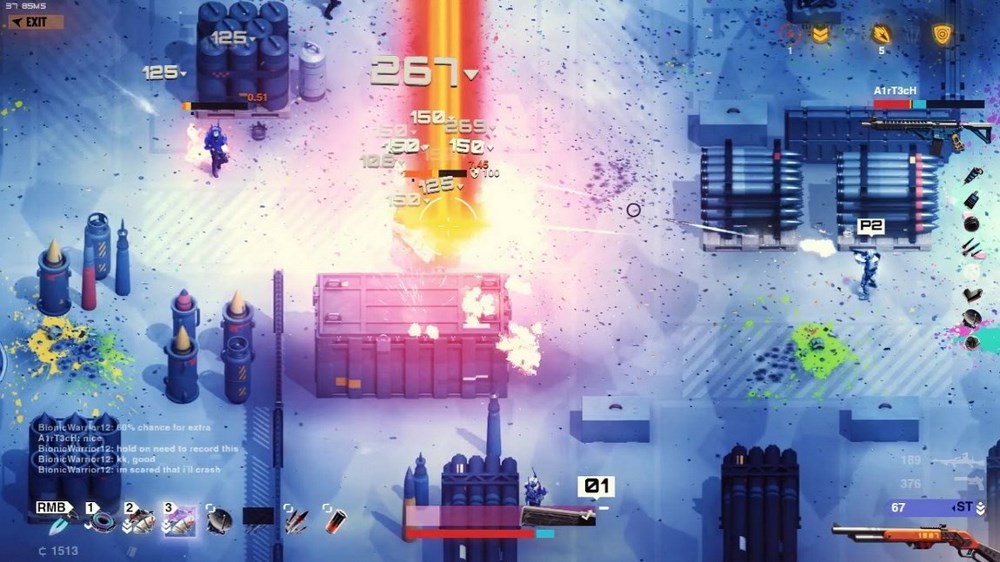 Use the obstacles around the map as cover to attack big groups of enemies.
7. Nuclear Throne
Hutts Plays NUCLEAR THRONE
This game has a very loyal fandom on the indie community because it has a great sense of humor, every character has a silly name, a funny quirk. The challenges on this game will demand all of your attention, but it'll be just as rewarding to beat it, unlock new weapons and character as you progress and get better at this game.
What makes Nuclear Throne awesome:
A charming style, funny animations and light-hearted spirit in general. This doesn't mean that the combat is less intense though.
Engaging gameplay, staying alive in this game requires all of your attention. Get new skills each time you beat a level.
Top-down view, you will be dodging bullets from every direction while exploring the levels.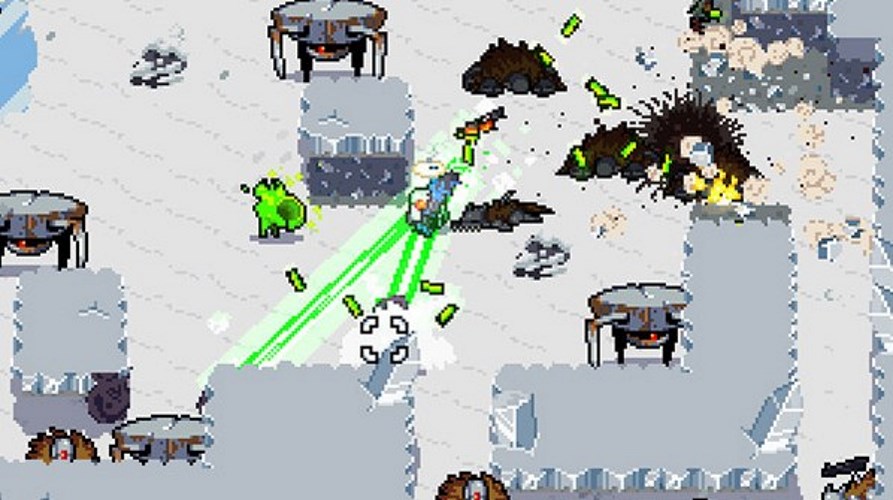 Collect a wide set of weapons with different perks and setbacks, adapt your gameplay to the type of weapon you have.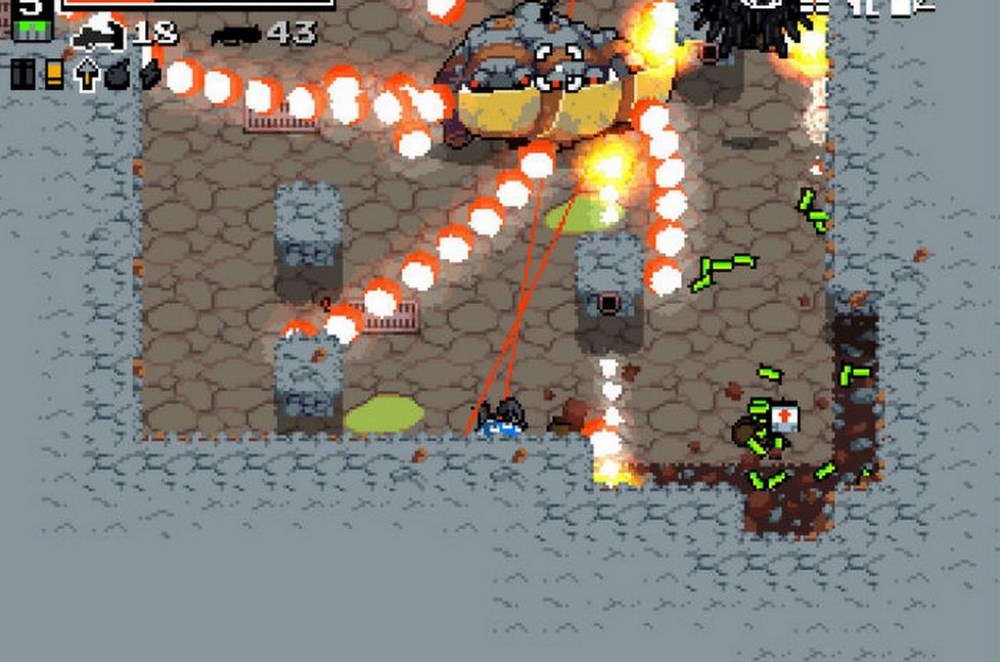 Fight against intimidating bosses to test your abilities.
6. The Outer Worlds
The Outer Worlds Gameplay [4K]
You play in an alternate universe where the Earth started colonizing other planets, you wake up alone in the middle of nowhere and have to make a living as a mercenary to discover what happened to your friends. Meet new people and travel to dangerous places all over the galaxy.
What makes The Outer Worlds awesome:
Branching story that adapts to your decisions.
Futuristic style, collect advanced guns and prepare for intense battles on your adventures.
Build a powerful team of mercenaries as you travel around the world and meet new characters to take with you on your adventures.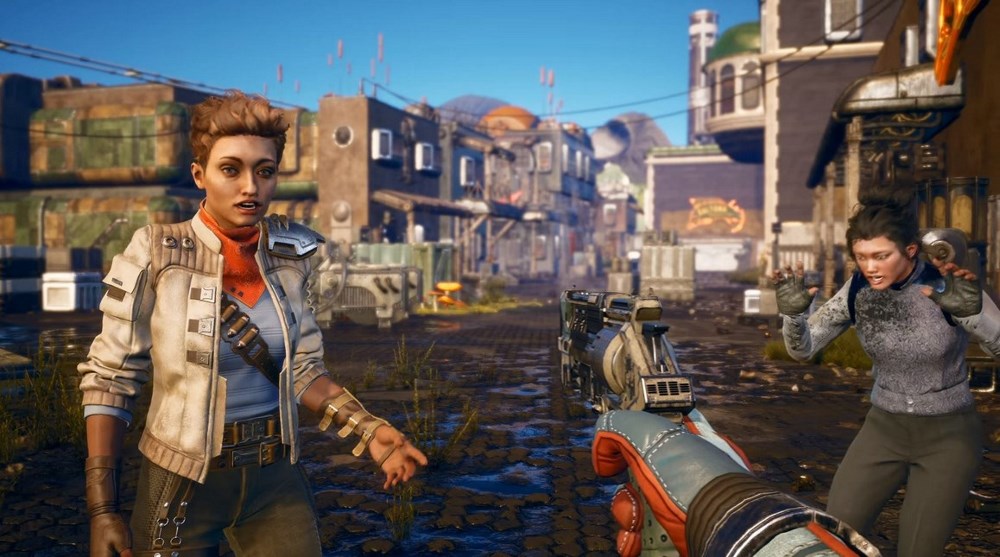 Change the course of history with your decisions, be good, bad, or somewhere in between.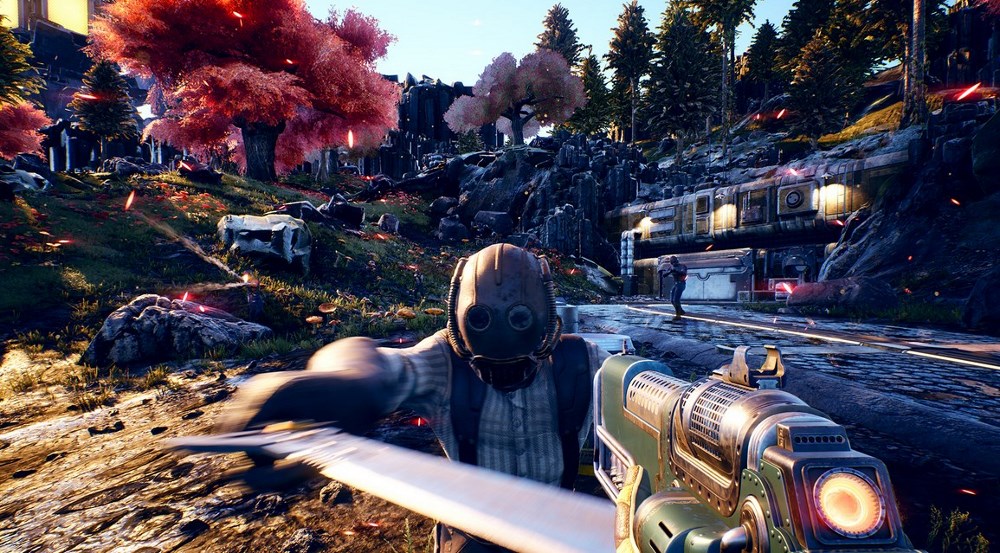 Defend from all kind of bandits and raiders on your travels, defend yourself as best as you can.
6. Full Mojo Rampage
Full Mojo Rampage Gameplay (PC HD)
You control a charming little fellow that has voodoo powers, and you get to fight all kinds of creatures as you explore the world, don't worry if you die though, you can unlock lots of new items on your journey, if you die that's just a chance to try them out.
What makes Full Mojo Rampage awesome:
The charming art style, interesting character designs, and concepts.
Top-down view and complex map layout that hides many traps and secrets.
Rogue-like elements for character unlocks, dying is just the beginning of this game.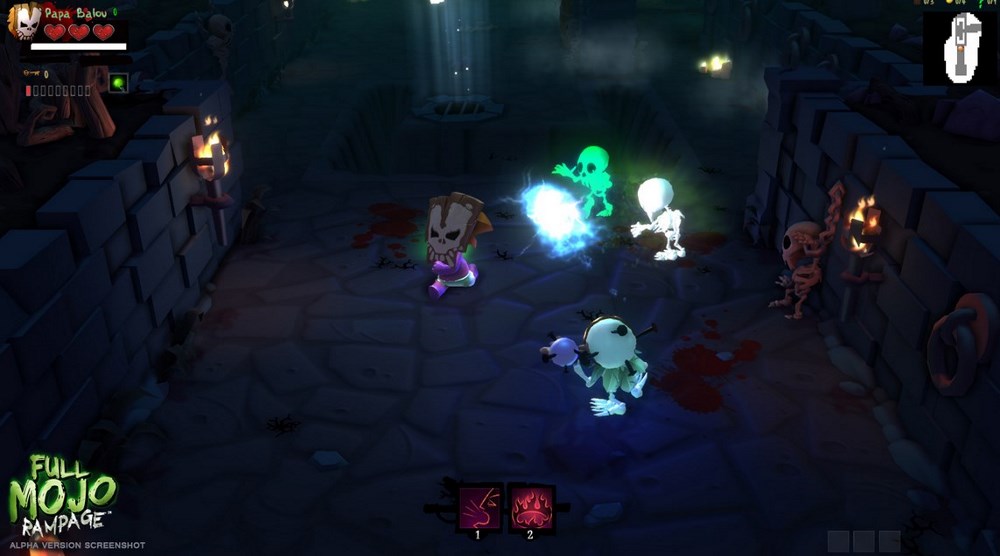 Explore dark caves and fight hordes of cute looking voodoo creatures.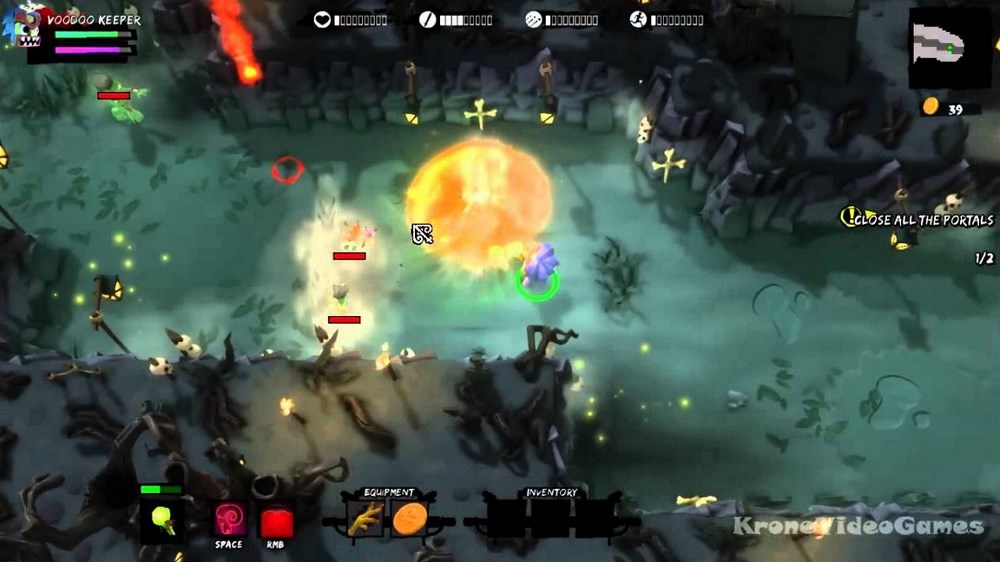 Grow stronger as you survive and collect better equipment
5. Serious Sam 3: BFE
Serious Sam 3: BFE - Walkthrough - Part 1 [Episode Level 1: Summer In Cairo] (Gameplay)
Sometimes I just need to play something to liberate stress in a healthy way. What better way than turning monsters into a fine paste? This game lets you travel all over the world exterminating endless hordes of abominations. The arsenal at your disposal gets bigger and bigger as you play.
What makes Serious Sam 3: BFF awesome:
Action-packed levels, face horde after hordes of big bad creatures and destroy them with all kinds of explosives, lasers, guns and more.
The satisfying combat that makes you crave for more destruction.
A big set of weapons to try, each one with different advantages.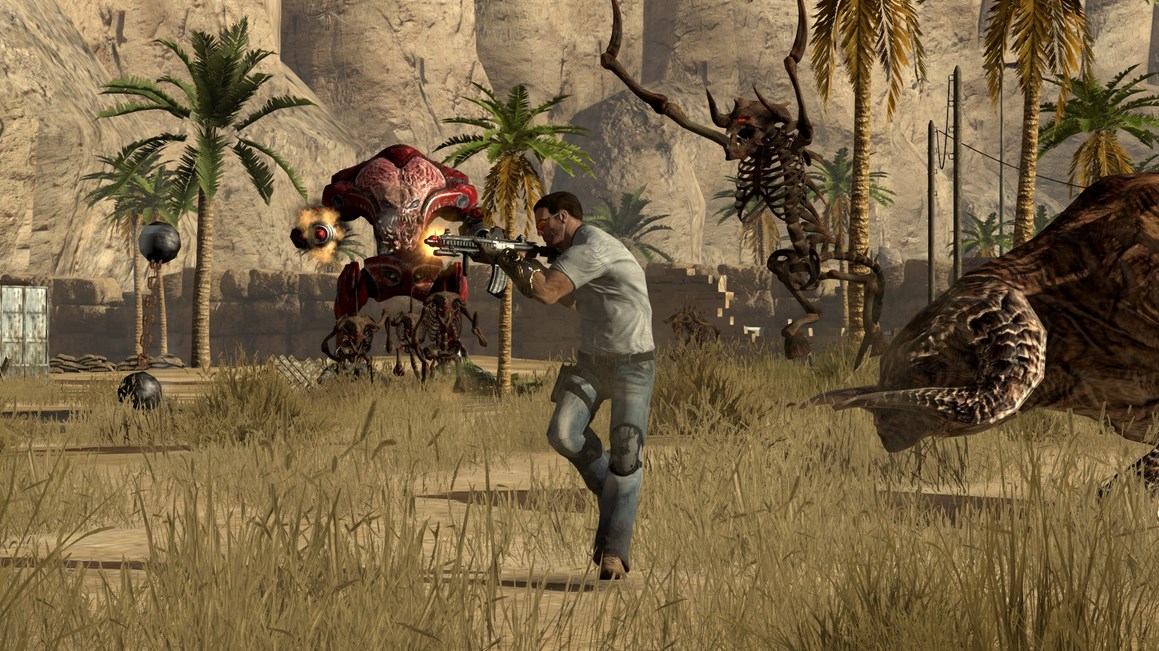 See your enemies explode in gory and funny ways.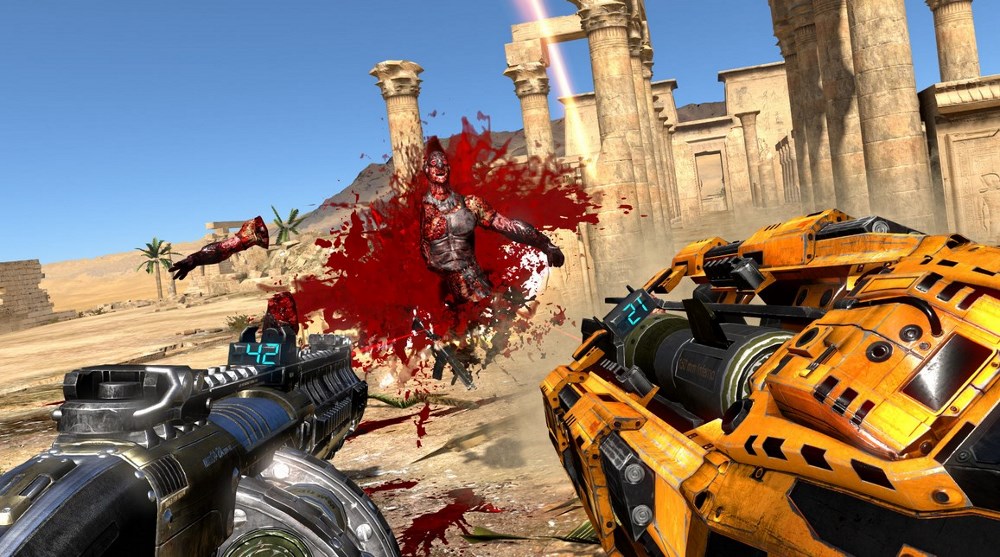 See your enemies explode in gory and funny ways.
3. Warhammer 40k: Space Marine
Warhammer 40,000: Space Marine Gameplay (PC HD)
You command on a team of beefy space marines as they travel over the galaxy fighting endless hordes of Orks. The human race has been threatened long enough, this time you take the battle to them.
What makes Warhammer 40k: Space Marine awesome:
Experience the universe of Warhammer 40.000 with all the adventures and stories it has to tell.
Action-packed combat that will make you feel like a real war.
Full 8 vs 8 multiplayer, gather all your friends and engage in epic battles against each other.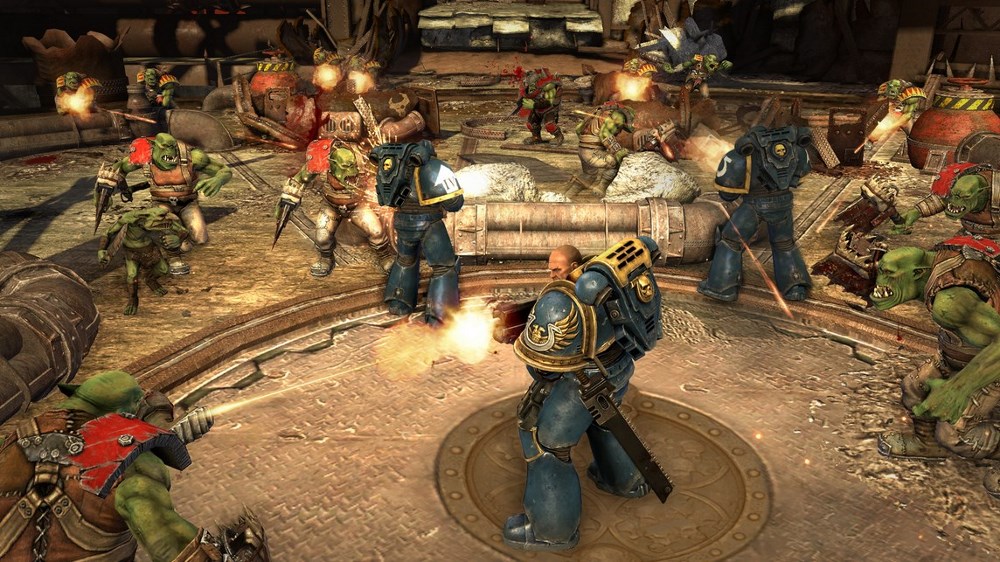 Join the space marines as they exterminate the Orks.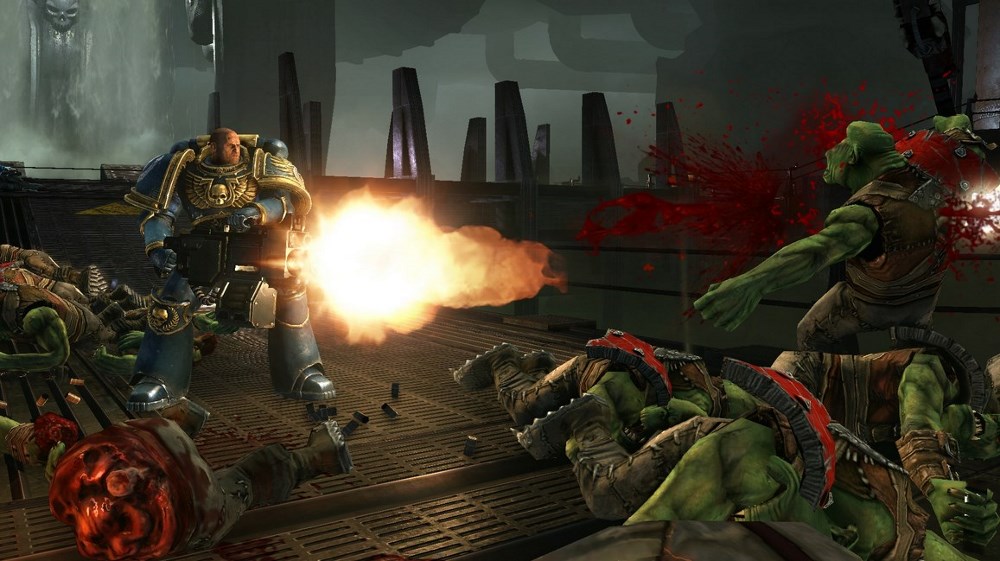 Use the powerful arsenal of the space marines to destroy everything on your path.
3. Remnant: From the Ashes
Remnant: From the Ashes - Boss Fight Gameplay (2-PLAYER CO-OP)
You are one of the few human survivors left in a post-apocalyptic world full of horrible creatures. The only chance to undo this is to travel to other universes through magical portals to discover the secret behind the ancient evil that took over the world. It's going to be very tough, but you have to survive and find out a way to save humanity.
What makes Remnant: From the Ashes awesome:
Explore the reality of this post-apocalyptic world full of dark hostile creatures.
Enjoy intense battles as you travel through different realities.
Experience adventure in a 2 player cooperative mode, survival is easier if you're not alone.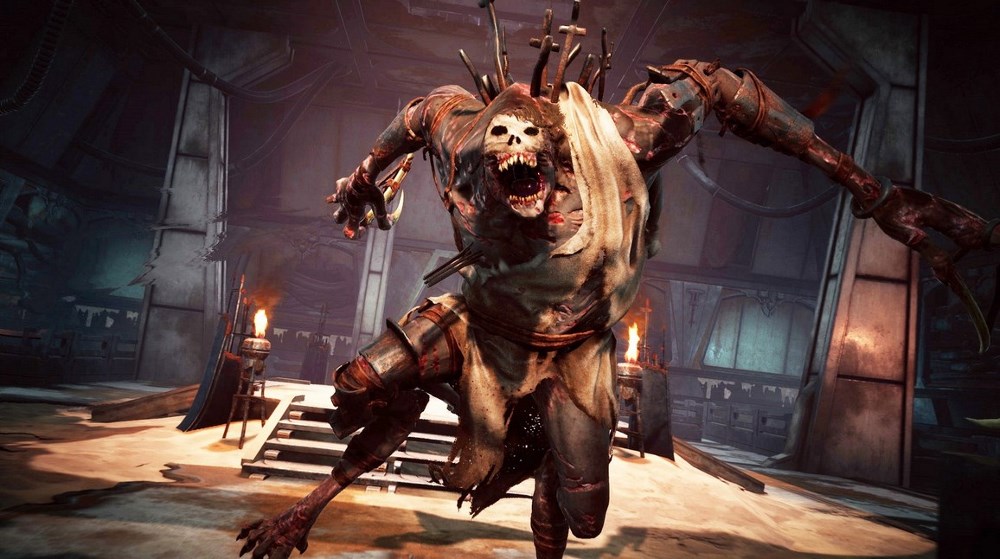 Defeat horrible creatures product of the dark magic that plagues the world.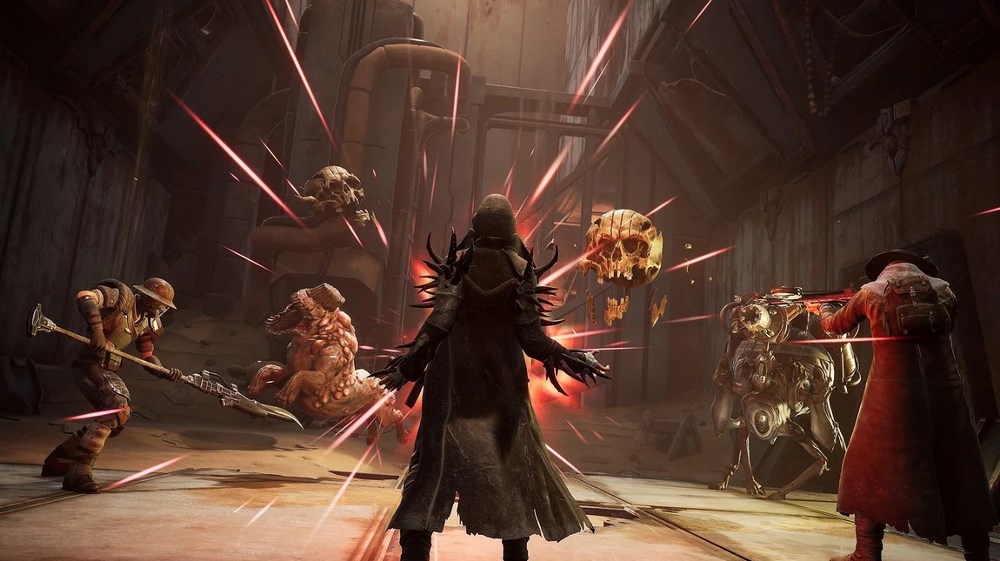 Become stronger as you travel to other realities in the hopes of saving humanity
2. Doom Eternal
Doom Eternal gameplay - 10 minutes of demon-stomping action from E3 2019
You will love this game if you are a fan of stomping on demon skulls (or tentacles, or whatever they have). The world has gone to hell, there are demons everywhere looking to murder everything they can, you are the one and only Doom Slayer and you are very angry to see the Earth turned to shreds, make sure those demons pay for it.
What makes Doom Eternal awesome:
Action-packed levels, many types of enemies will keep you moving and dancing on this violent party.
Satisfying combat, don't feel bad about turning everything into a red mist, they are demons and they destroyed the Earth, they deserve every single bit of it.
Invite your friends to the demon murder-party on the online multiplayer.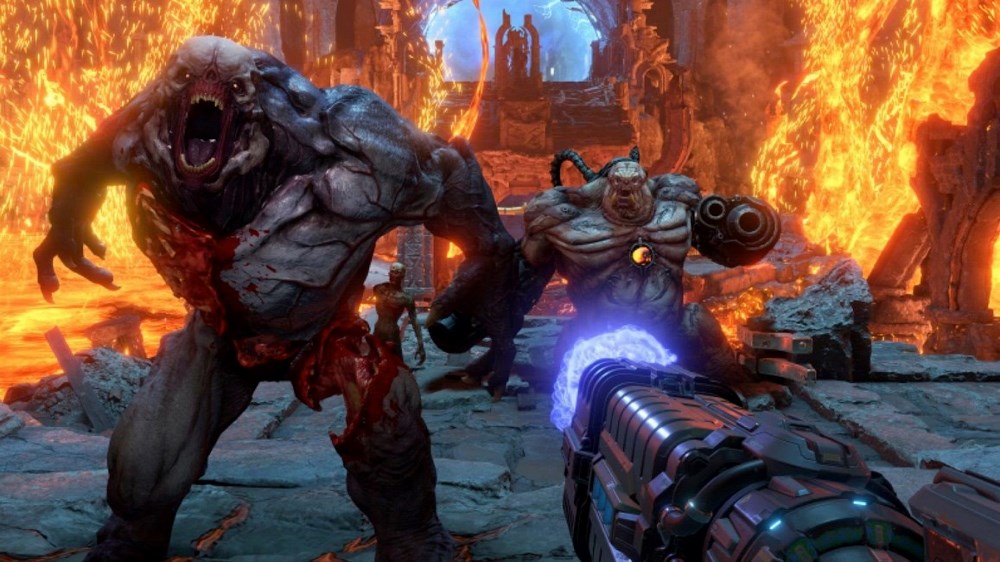 Show those demons that there are things worse than hell. You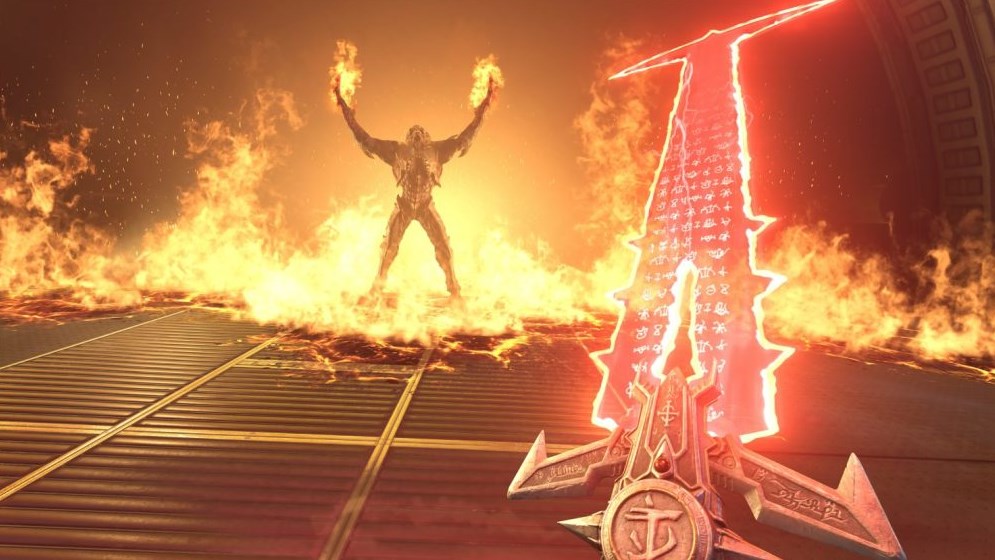 Engage in epic battles with huge bosses, maintain your legend status by crushing their skulls.
1. Star Wars Battlefront 2
Star Wars Battlefront 2: Capital Supremacy Gameplay (No Commentary)
Technology has gone very far to allow something like this to be done. You can finally go into those legendary battles like in the movies, whether you want to be a Dark Lord of the Sith or a Jedi. You can play with many characters of the franchise, including Darth Vader and Yoda, defeat your enemies with very cool lightsaber moves. It's a dream come true for the fans.
What makes Star Wars Battlefront 2 awesome:
The high fidelity to the franchise, many elements from the movies have been recreated here, including weapons, costumes, and characters.
Experience more of the story on the main campaign of the game.
Play online against other players and live the fantasy of being a Star Wars warrior.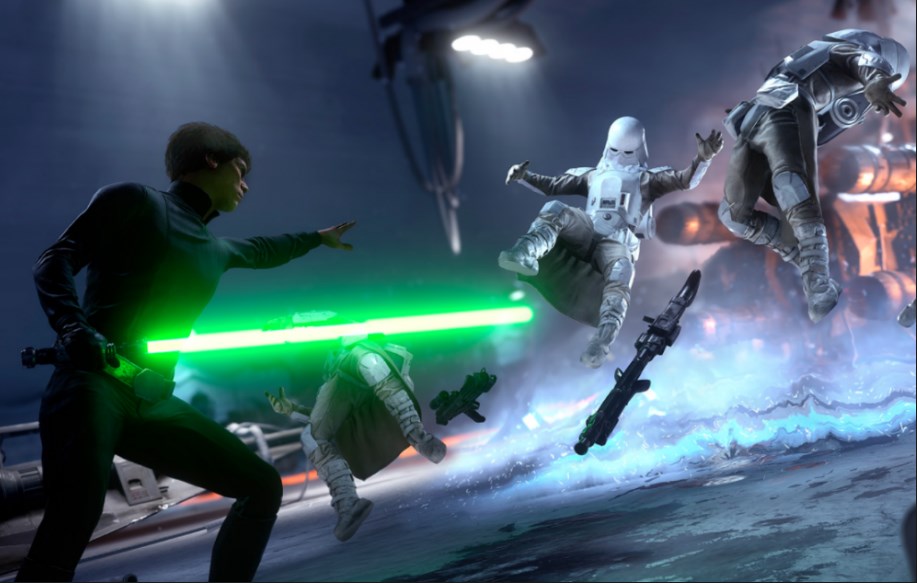 Use the force to control big crowds and get rid of the opposition.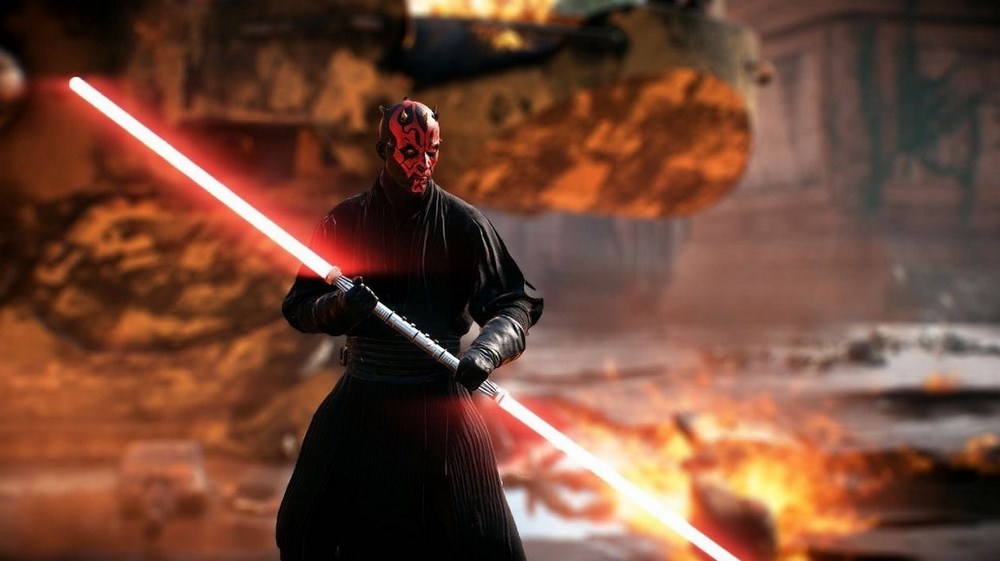 Experience gameplay with iconic characters of the Star Wars franchise in high graphical detail.
Also be sure to check out:
15 Best Third Person Shooters for PC
The 10 Best Indie Games Loved By Millions Worldwide
Image Gallery