Top 12 Games Like Sea of Thieves (Games Better Than Sea of Thieves In Their Own Way): Page 2 of 12
Updated: 07 Jan 2019 4:04 am
11. Blackwake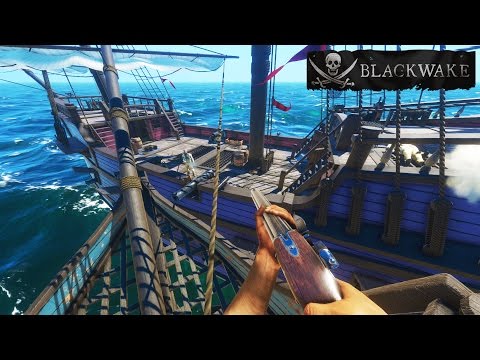 Blackwake gameplay from Let's Play.
Blackwake is a first-person pirate game that takes you on the seven seas as a born and bred killer. Ram enemy ships and join the boarding party as you fight to take over. Bring out your cutlass or trusty blunderbuss as you fight with merchant sailors or other pirates. Join with 12 of your closest friends to create the most feared pirate crew in all the seas. Rather not get up close and personal, select from a number of weapons that will let you snipe from far away or kill up close. Who said pirates never had trouble with volcanoes and icebergs? Well they were wrong, because in Blackwake you better not pull a Titanic and sink.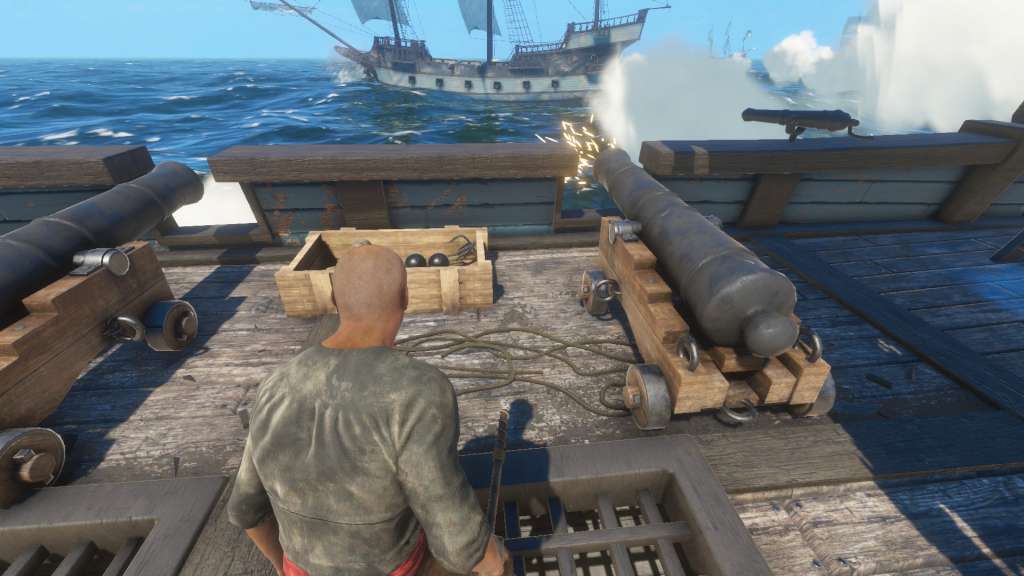 An older pirate fires a cannon at an enemy Carrack.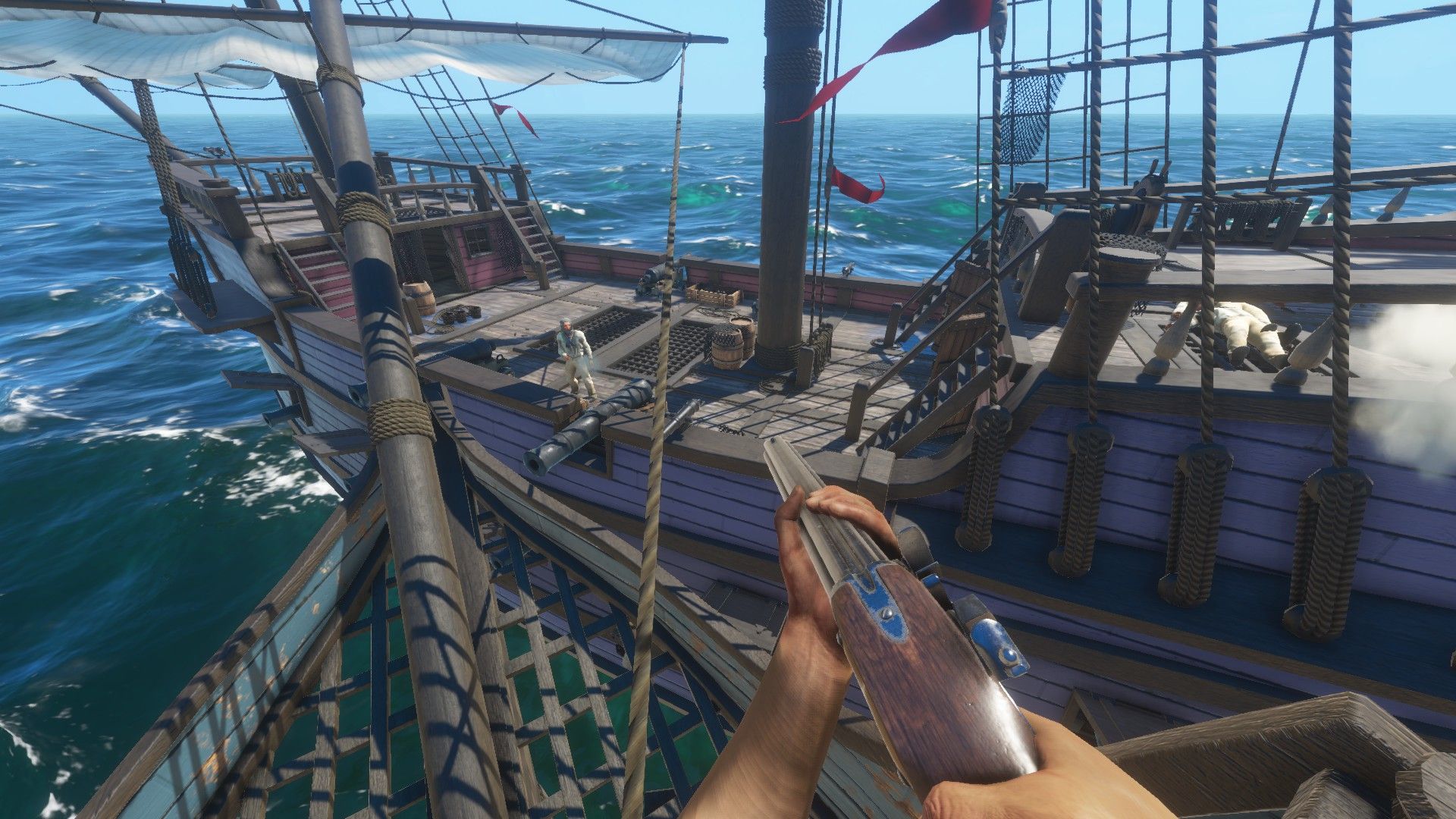 A pirate gets ready to board the enemy ship after he rams it.