[Top 10] iRacing - Best Tracks to Buy
Updated: 13 Oct 2019 10:07 pm
Woo! I'm uploading this late!
Every racing driver in the world loves racing.
If you don't, what the hell are you doing here? Go take up bowling or something if you drive but don't like it.
And of course, motor racing takes place on tracks. But of course, what tracks to buy? What tracks should I learn first? What are the most fun tracks or the ones that teach the most?
In this article, I will list 10 tracks that you should go for. Whether they're fun, fast or challenging, I think you should try them.
10. Nurburgring Nordschleife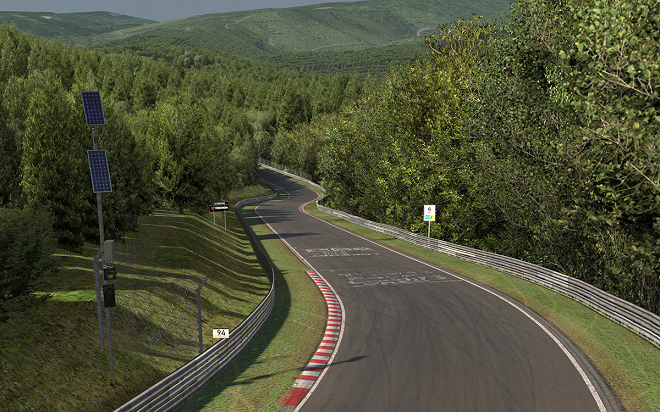 This is perhaps the most dangerous circuit on the planet. 12 miles of hell, the "Green Hell" as it's called. A track for mad people to test their mad cars and also crash them for YouTube to see. Hundreds of corners, some having not been updated for decades. Started as a military vehicle testing center in WWII, the Nurburgring was added to the service a few years ago. Since most aren't able to take a car to Germany and drive on it, this is the next best thing. 
What's awesome about the Nurburgring?
1. Long, challenging on the car and driver
2. Historic and built for any car
3. The true test track for all forms of racing 
9. Eldora Speedway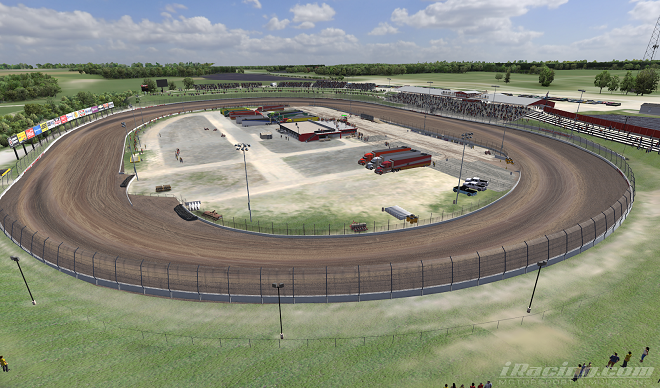 Owned by racing legend Tony Stewart, Eldora Speedway is the most famous dirt track in the world. The half-mile oval plays host to World of Outlaws, USAC, and a NASCAR Truck Series race. And it puts on a great show for all kinds of racing as you can run flat out around the circuit for most cars and isn't particularly hard to navigate. It will test your abilities to react quickly and hold your nerve as you race at high speeds in tight circumstances.  
What's awesome about Eldora Speedway?
1. High banked, fast and full of grip
2. The most historic dirt track in the world
3. Every dirt racer dreams of winning here
8. Watkins Glen International Raceway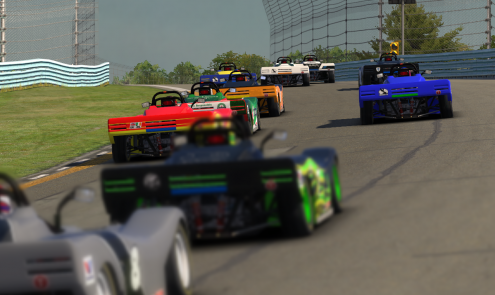 The most well-known road course in the United States. It's hosted Formula 1, IndyCar and NASCAR in its past and has been popular with all three. The long straights combined with flowing corners both fast and slow makes this fairly short road course one of the best on the planet. 
What's awesome about Watkins Glen?
1. Wonderful flow 
2. Long straights to get to high speeds
3. The most famous US road course
7. Darlington Raceway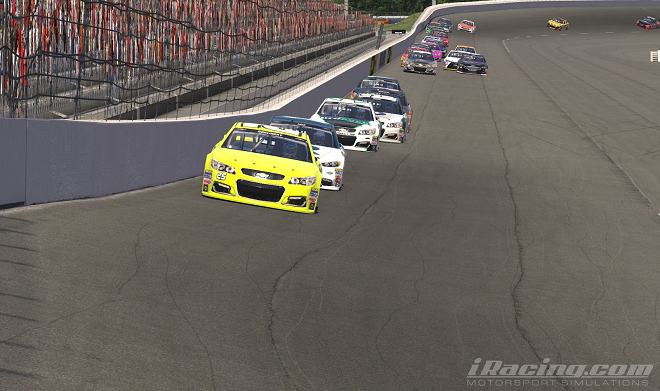 Located in South Carolina, this is considered to be one of the most difficult tracks on the NASCAR schedule. The incredible difference between the corners, one being long and higher banked and the other being shorter and slower, along with the extremely tight racing lines makes racing here extremely hard, especially for 500 miles like in NASCAR's Southern 500 which takes place here. There's a reason why hitting this place "Too Tough to Tame", but then again every track is for rookie class drivers it seems.
What's awesome about Darlington Raceway?
1. Extremely challenging
2. Puts on great racing
3. One of the oldest tracks on the NASCAR schedule
6. Monza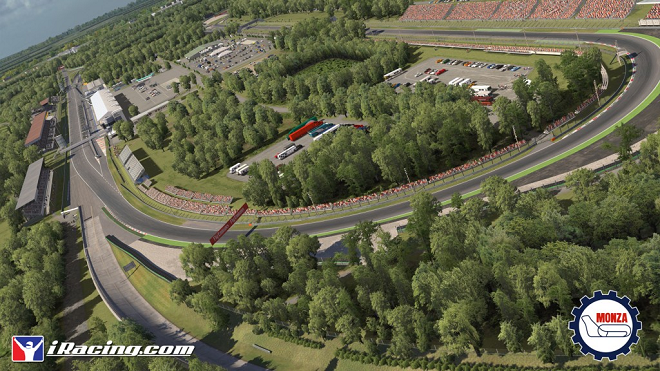 In my view, the 2nd best circuit in Formula 1. There aren't many corners and they're mostly flat, but the incredible speed and flow of the corners, along with the beautiful scenery make this Italian circuit what it is. Pure driving and pure racing. It's also a good starting point for open-wheel racers, as this track isn't very hard to learn nor to drive on. 
What's awesome about Monza?
1. The fastest track on the F1 schedule and one of the fastest in the world
2. The most popular circuit in Formula 1
3. Has an infield oval that is as fast as Daytona and Talladega
5. Circuit de la Sarthe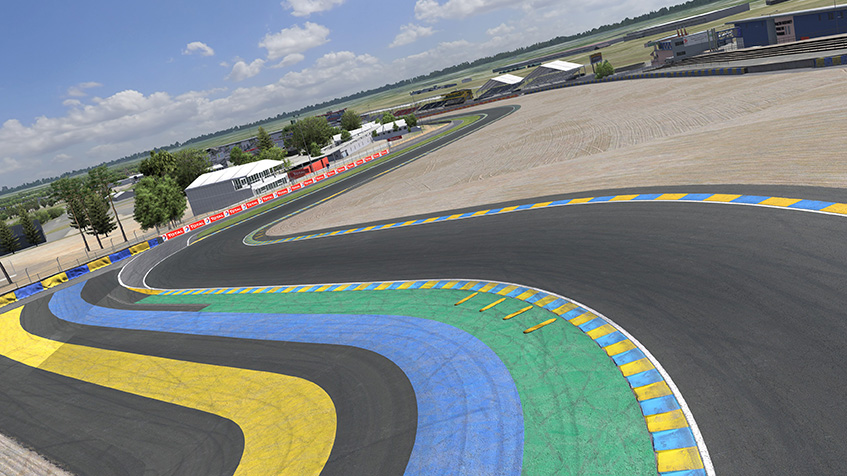 One of the longest circuits in the world (8 miles), this combination of civilian roads with a proper closed course circuit plays host to the 24 Hours of Le Mans. The track is a duality with incredibly long straights where speeds of 220 mph are possible combined with tight and slow bends. It's designed to test the limits of the car and the driver, and indeed it does when the 24-hour race rolls around every June. 
What's awesome about Circuit de la Sarthe?
1. The most historic and famous race track on the planet
2. One of the most challenging with long straights and tight corners 
3. Pushes the driver and car to the limit
4. Bristol Motor Speedway
The best track in all of NASCAR racing in my view. It's called the World's Fastest Half-Mile, and it truly is, with laps sometimes reaching the 14-second range. NASCAR races here twice a year and has for decades, and a great show is put on more often than not because of the high speeds and close-quarters racing, which has caused some of NASCAR's greatest finishes loudest boos for Jeff Gordon. 
What's awesome about Bristol?
1. Fast for its shape and length
2. Most races are great because of limited space and grooves
3. One of the tracks all NASCAR drivers want to win
3. Knoxville Raceway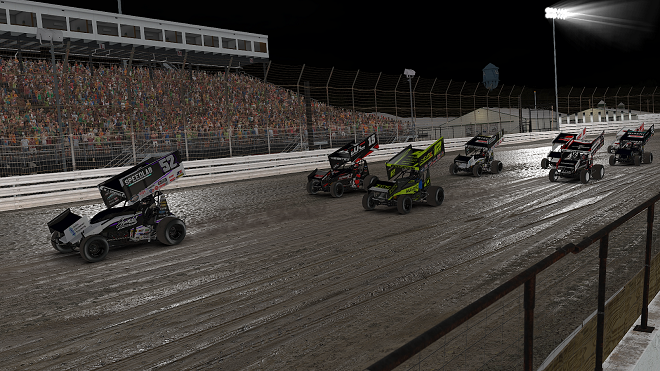 This is the highest-ranking oval on the list, even though it may not be the most famous. Knoxville hosts the biggest sprint car race on the planet, the Knoxville Nationals. The history of the place along with the incredible racing it puts on thanks to its half-mile length and lack of banking makes it both visually stunning and incredibly fun to race on. 
What's awesome about Knoxville?
1. One of the fastest dirt tracks in the world
2. Has great racing with lots of passing and lots of room to run
3. Hosts the Knoxville Nationals, perhaps the biggest dirt race in the world
2. Mount Panorama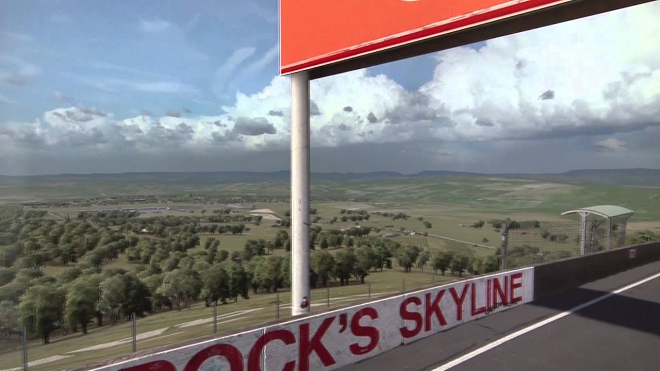 The most famous circuit in Australia. Every year this track has two of the biggest races in the world: The Bathurst 12 Hours and the Bathurst 1000. The track reminds me of Le Mans, though not as long. Huge straights with tight corners, including one of the most difficult sections of track I have ever faced, when corners come from nowhere and are sometimes near impossible to make. This track can and will break you, but it also can reward you if you master it, which I think is only possible if you're insane or from Queensland.
What's awesome about Mount Panorama? 
1. Extremely challenging to all drivers
2. Multiple crown jewel events in one year
3. Lots of flow with the straights and corners
1. Spa-Francorchamps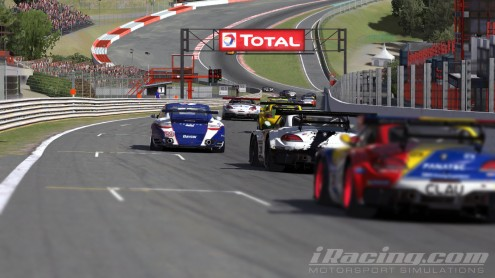 Despite the scrutiny it's been under recently (RIP Anthoine), the number one on this last truly is the world's greatest racing circuit. Spa, with the best corner in all of racing, that being Raidillon (no, NOT Eau Rouge, which is the straight leading up to it, people get them mixed up), long straights and flowing, well-designed corners laid over perfect elevation changes. The track is a wondrous display of what can be done with some asphalt, sand, and a car. 
What's awesome about Spa? 
1. One of the fastest and wildest tracks in Formula 1
2. The best corners in the world, like Raidillon
3. Challenging, but not unnecessarily so. Most drivers can master it with some dedication.
You may also be interested in:
Image Gallery