Top 21 Horror Movies Like Hereditary
Updated: 16 Jul 2019 11:44 pm
Hereditary is considered one of the scariest films of all time.
What are the best movies like Hereditary?
Hereditary was a smash-hit horror film released during the summer of 2018. Many fans of the film even wanted lead actress, Toni Collette, to get an Oscar nomination for her spine-chilling performance as a woman possessed. 
The movie started a conversation about prestige horror and what it means to be a traditional gorefest versus a scary artistic film. Check out this list of films similar to Hereditary. either for their themes or what they offer to the genre.
21. Borgman (2014)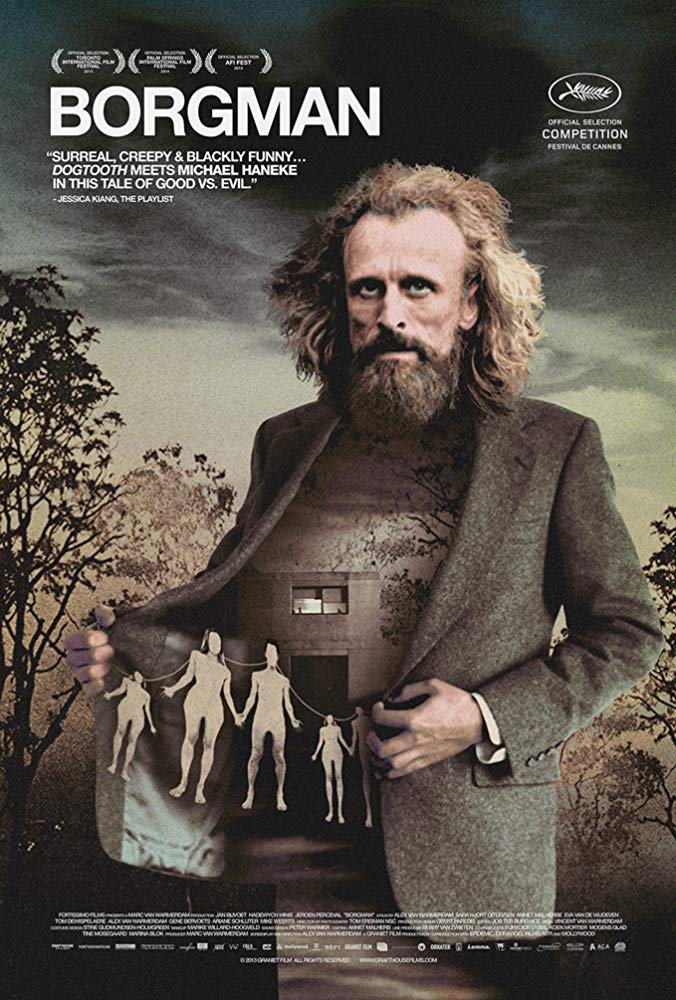 Borgman is a Dutch psychological thriller that debuted in 2013. It is about a vagrant who terrorizes the lives of an upper-class family. Alex van Warmerdam directed this critically well-received film. 
Watch: Borgman Trailer
20. Endless (2017)
After receiving a strangely cryptic video message, two brothers are forced to return to a cult with a UFO obsession. Having previously escaped the cult, both men are terrified of what will happen when they return.
But when they witness something unexplainable, they might realize there was more truth to the cult's teachings than they anticipated. 
Watch: The Endless Trailer
19. Pet Sematary (2019)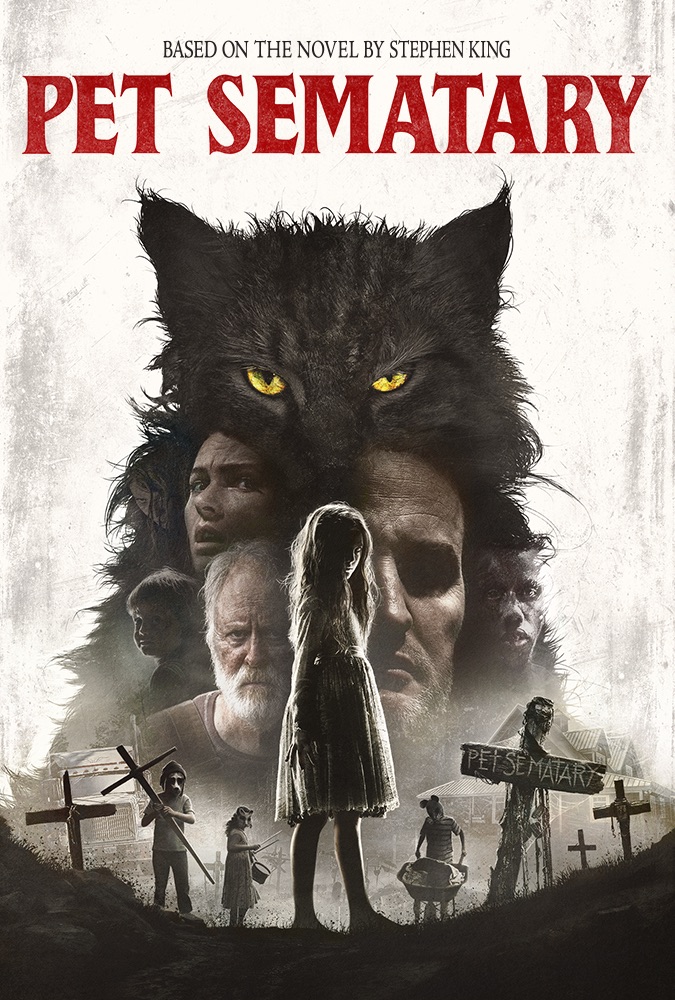 Based on the iconic Stephen King novel of the same name, Pet Sematary is an updated remake of the original film. The movie follows the Creed family as they move to a town in Maine.
The couple finds a mysterious burial ground on their property. When tragedy strikes, they use the burial site for something it was never intended to be used for and reap the consequences.
Watch: Pet Sematary Trailer
18. Mother! (2017)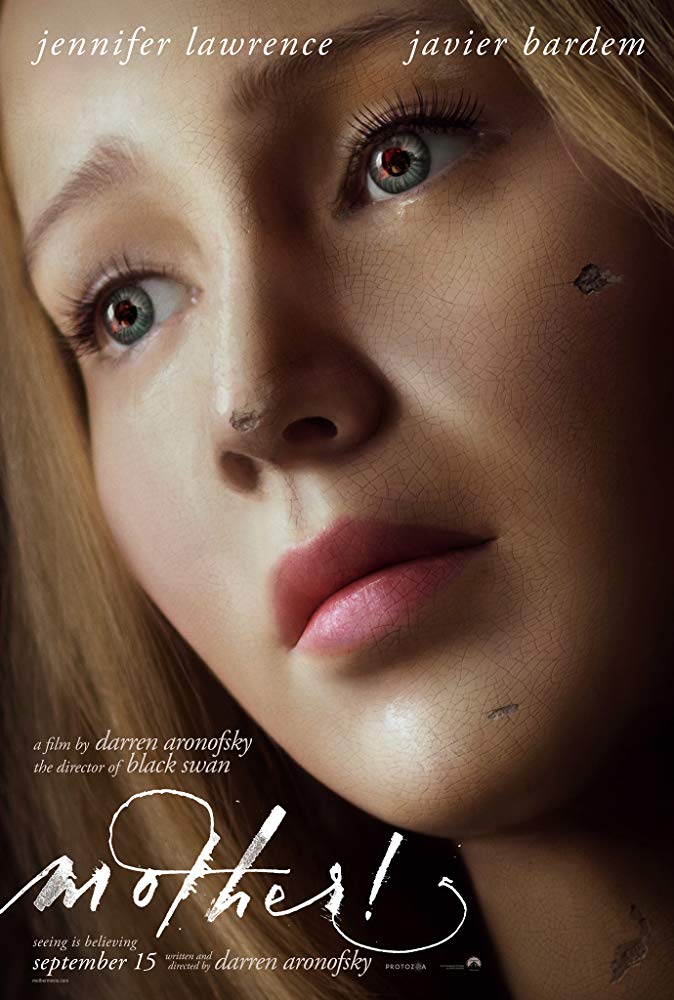 Jennifer Lawrence and Javier Bardem co-starred in this twisted psychological film hailing from acclaimed director, Darren Afronsky. A couple's peaceful life is interrupted when guests continue to appear in their home. The movie takes an extremely twisted turn in its final act.
Watch: Mother! Trailer
17. Under the Skin (2014)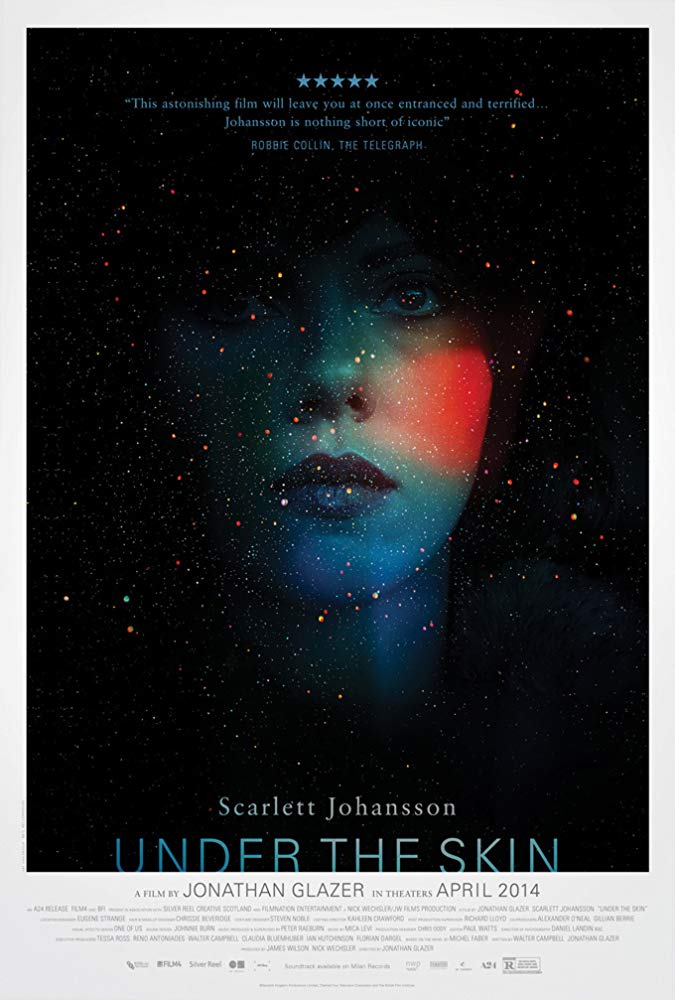 This critically acclaimed science fiction horror film from Jonathan Glazer starred Scarlett Johansson as an extraterrestrial. She disguises herself as a beautiful woman to lure unsuspecting men to their deaths.
Watch: Under the Skin Trailer
16. The Ritual (2017)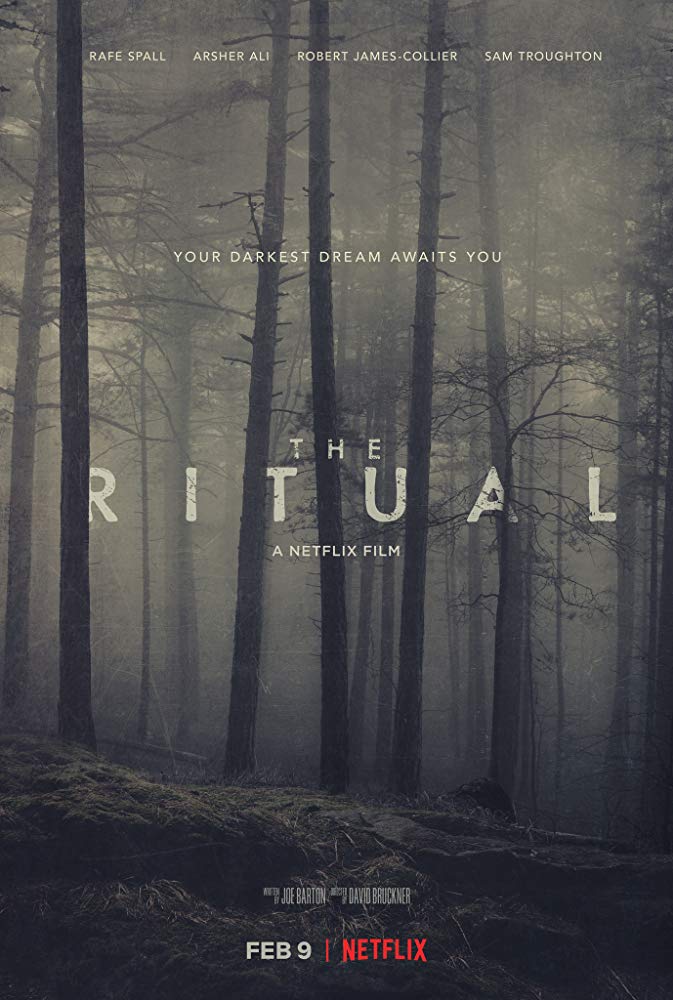 A group of friends reunites after the death of one of their own. But they make a wrong turn on their camping trip and wind up stalked by an ancient Norse evil. The Ritual flew under the radar when it premiered but gained more attention when it made its international debut on Netflix.
Watch: The Ritual Trailer
15. Sinister (2012)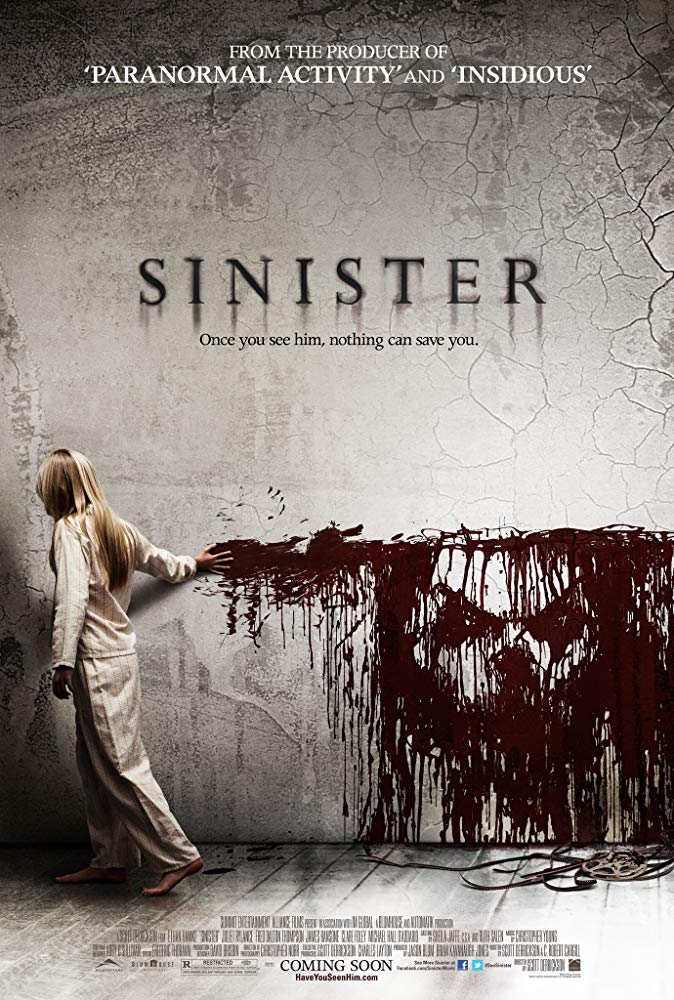 The story of Sinister was inspired by a nightmare one of the writers had after watching The Ring (2002). Ethan Hawke stars as a true-crime writer.
He and his family move into a new house where they find a box of grisly home videos depicting the previous family's murders. Sinister became popular enough to warrant a sequel film. 
Watch: Sinister Trailer
14. The Wailing (2016)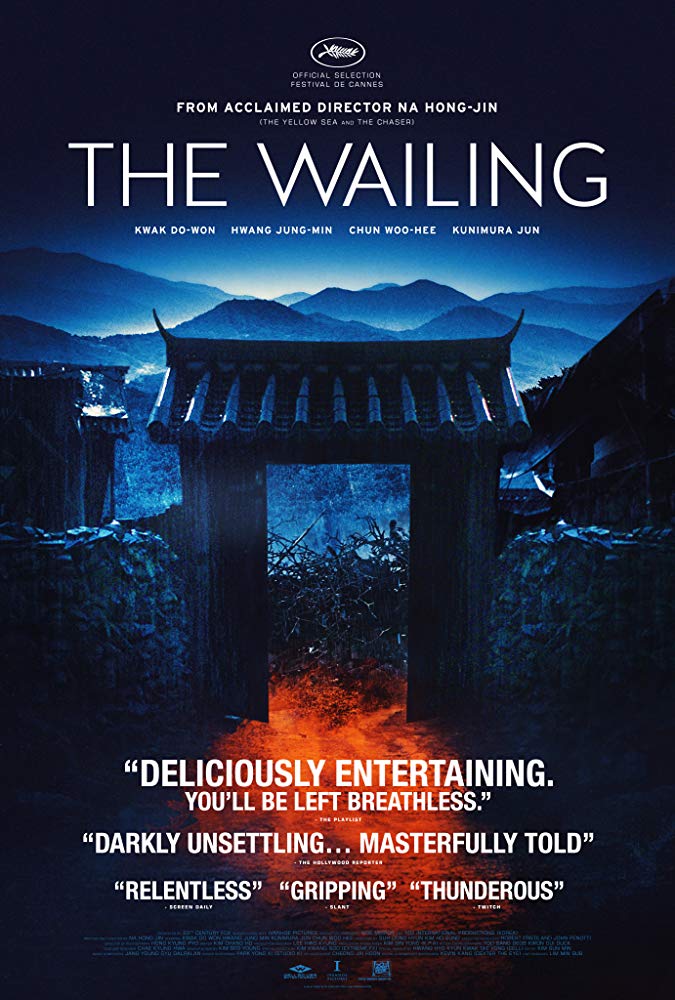 Na Hong-jin directed this 2016 horror film about a policeman investigating a series of mysterious deaths. This South Korean movie became an instant critical and commercial success. It currently has a 99% score on Rotten Tomatoes. 
Watch: The Wailing Trailer
13. A Dark Song (2016)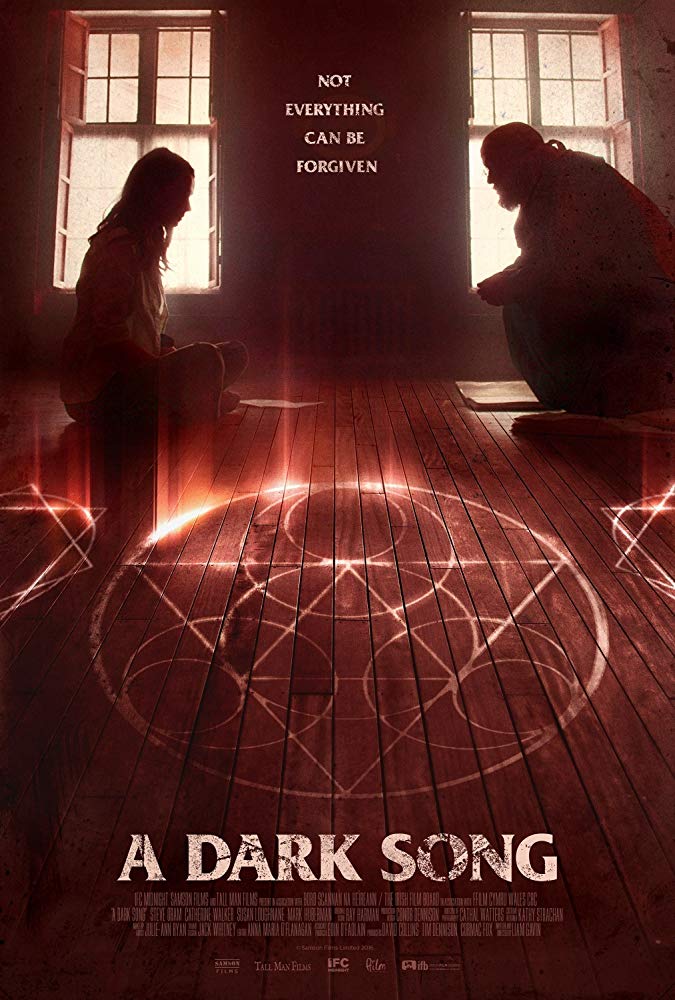 A Dark Song is an atypical supernatural horror flick about a woman who risks her life to perform a ritual. The film was released in 2016 and received great reviews. It is an Irish independent horror movie. 
Watch: A Dark Song Trailer
12. Rosemary's Baby (1968)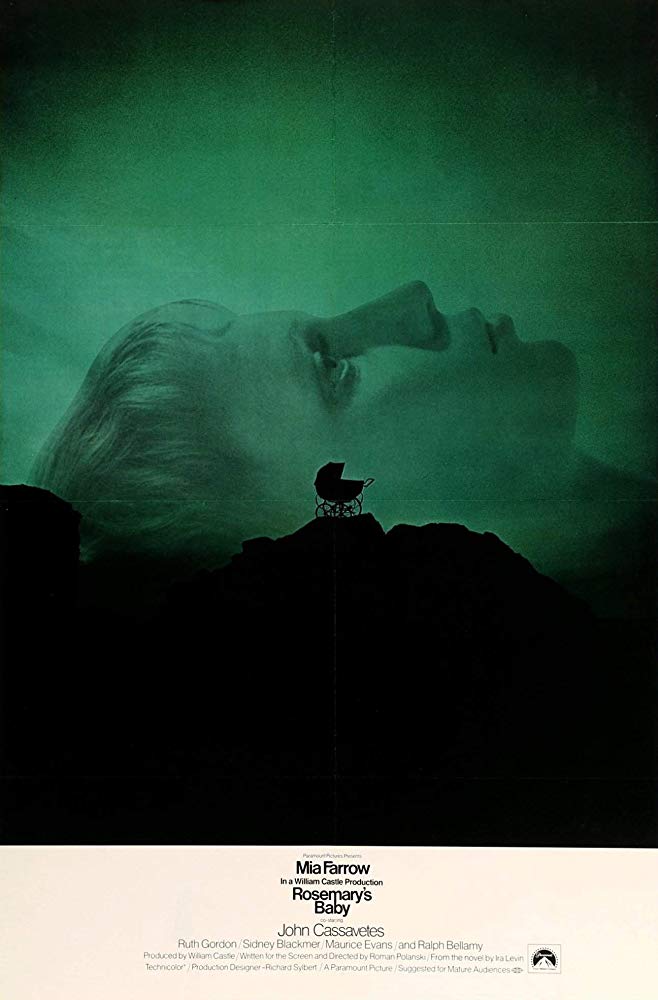 Rosemary's Baby is one of the most iconic horror films of all time. It made a star out of Mia Farrow, who played the title role of Rosemary.
She and her husband, an aspiring actor, move into a New York apartment complex. There, Rosemary becomes pregnant. Her neighbors begin to take an increasingly disturbing interest in her child's life.
Watch: Rosemary's Baby Trailer
11. The Conjuring 2 (2016)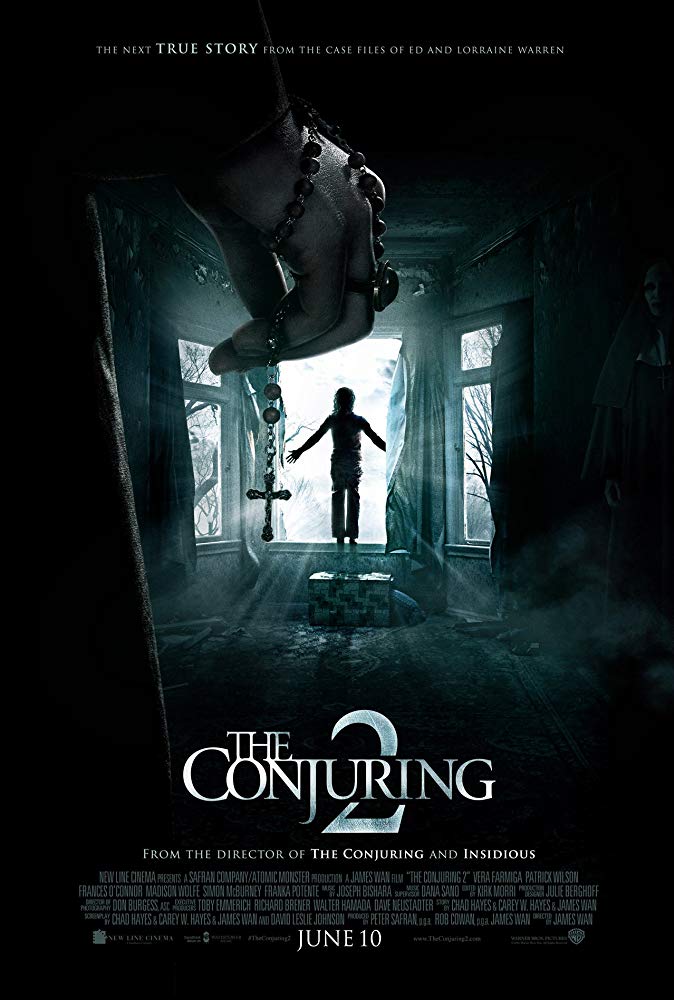 Vera Farmiga and Patrick Wilson return to play Lorraine and Ed Warren in this sequel to The Conjuring. The second Conjuring film is based on another real-life case the Warren's investigated: the Enfield Poltergeist.
It wasn't as critically well-received as the first movie but still made enough money at the box office to garner a third film and further spin-off movies. 
Watch: The Conjuring 2 Trailer
10. The Killing of a Sacred Deer (2017)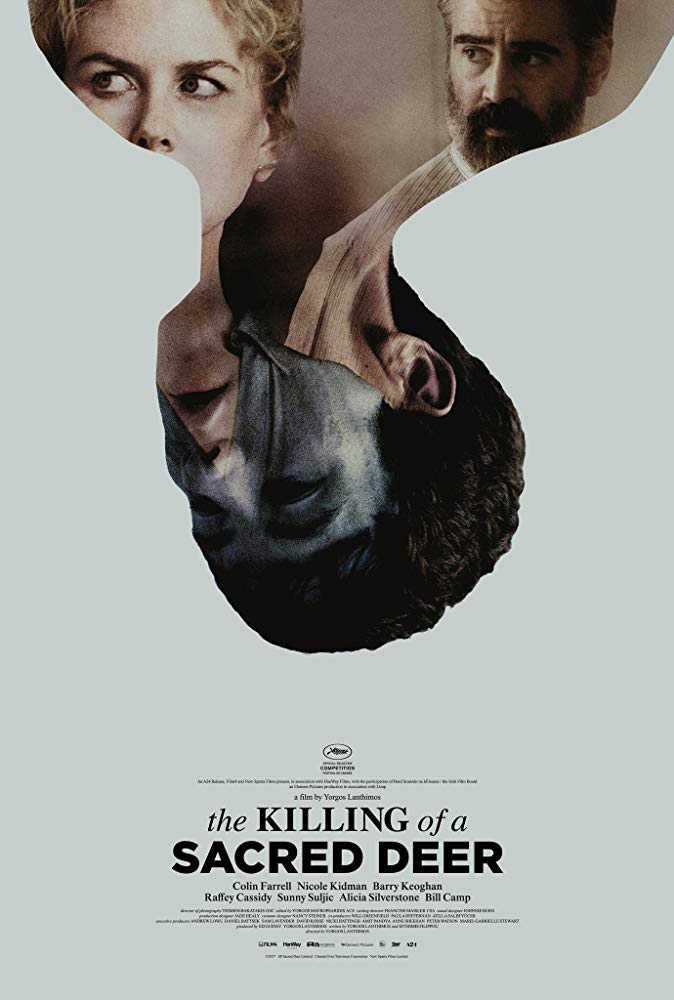 Coming from the twisted mind of director Yorgos Lanthimos, The Killing of a Sacred Deer is a darkly disturbing movie.
Nicole Kidman and Colin Farrell lead the film as a couple terrorized by a seemingly innocuous teenager named Martin. Martin blames Farrell's character, a cardiovascular surgeon, for the death of his father and is intent on making him pay. 
Watch: The Killing of a Sacred Deer Trailer
9. Drag Me to Hell (2009)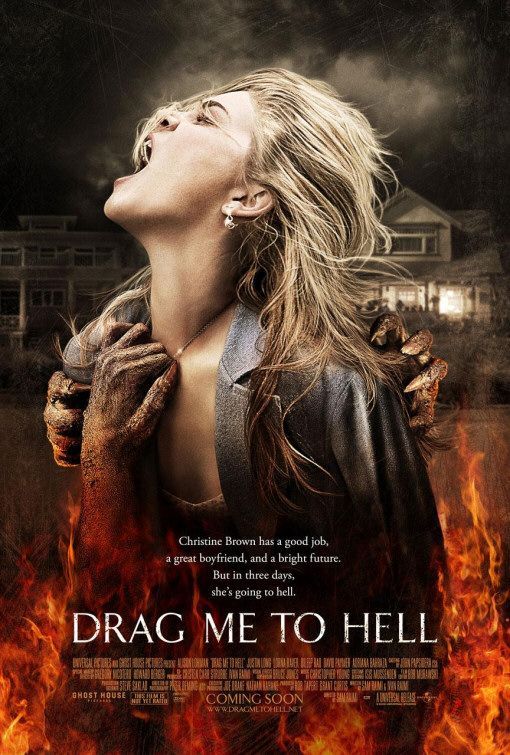 Drag Me to Hell was written and directed by acclaimed director, Sam Raimi. A loan officer is unable to aid an older woman with an extension, and as punishment, the woman places a deadly curse on her. Drag Me to Hell was praised for its campiness and dark humor. 
Watch: Drag Me To Hell Trailer
8. The Visit (2015)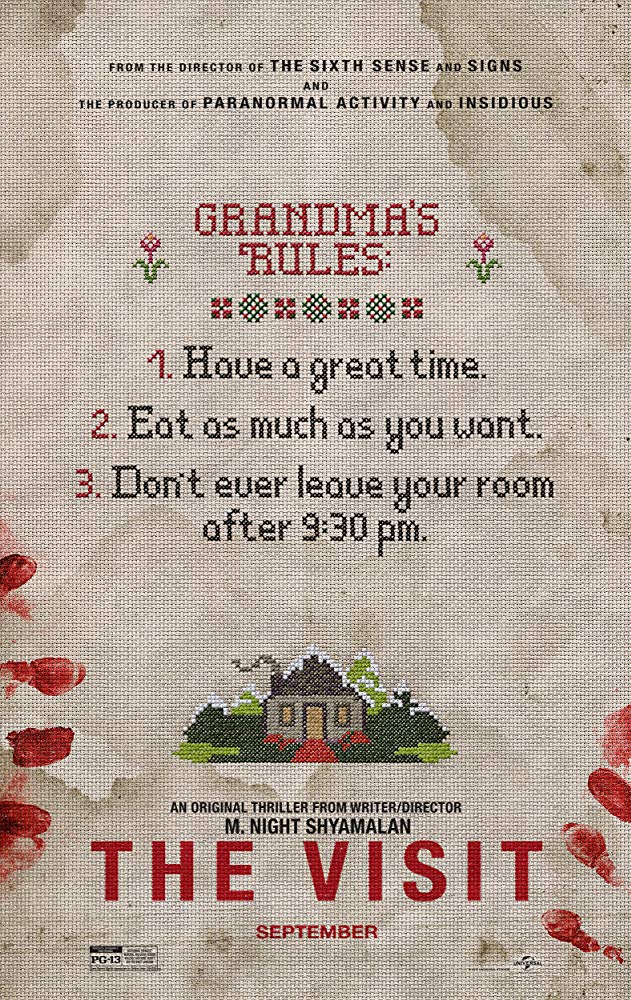 Grandparents are supposed to be tender, kind, and always making cookies. But not the grandparents of M. Night Shyamalan's creation.
The Visit follows two kids sent to stay with their grandmother and grandfather for a while, only to discover that when the sun goes down, they morph into something monstrous.
Watch: The Visit Trailer
7. Get Out (2017)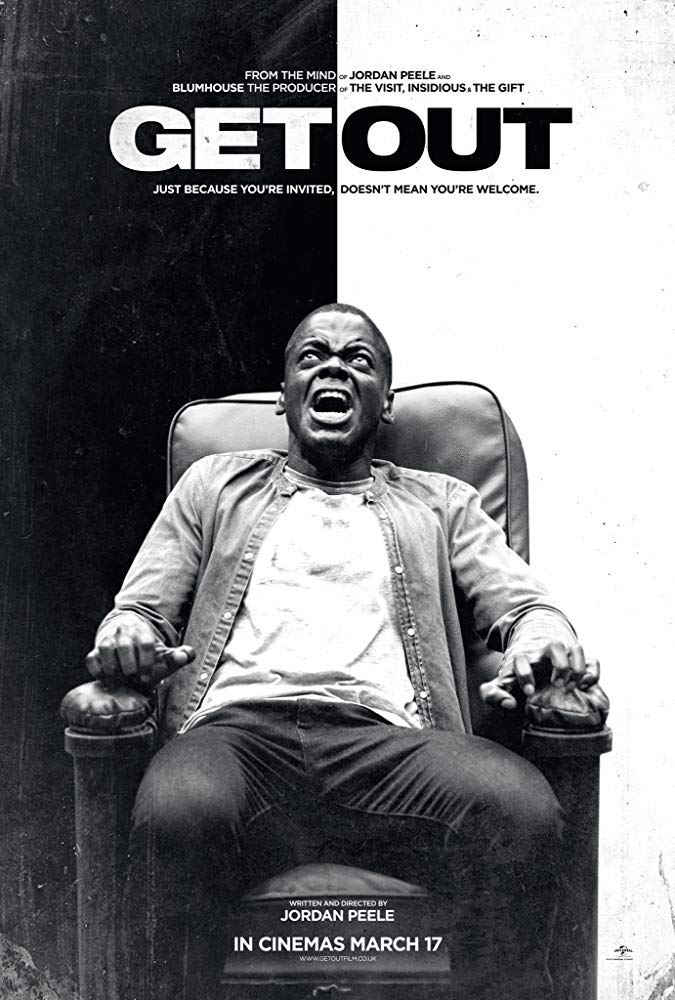 Jordan Peele made his directorial debut with the critical and box office smash hit horror film, Get Out. He won an Academy Award for Best Original Screenplay as well.
The movie is about a young black man who discovers a dark secret about his white girlfriend's family when she brings him home for a trip. 
Watch: Get Out Trailer
6. The Blackcoat's Daughter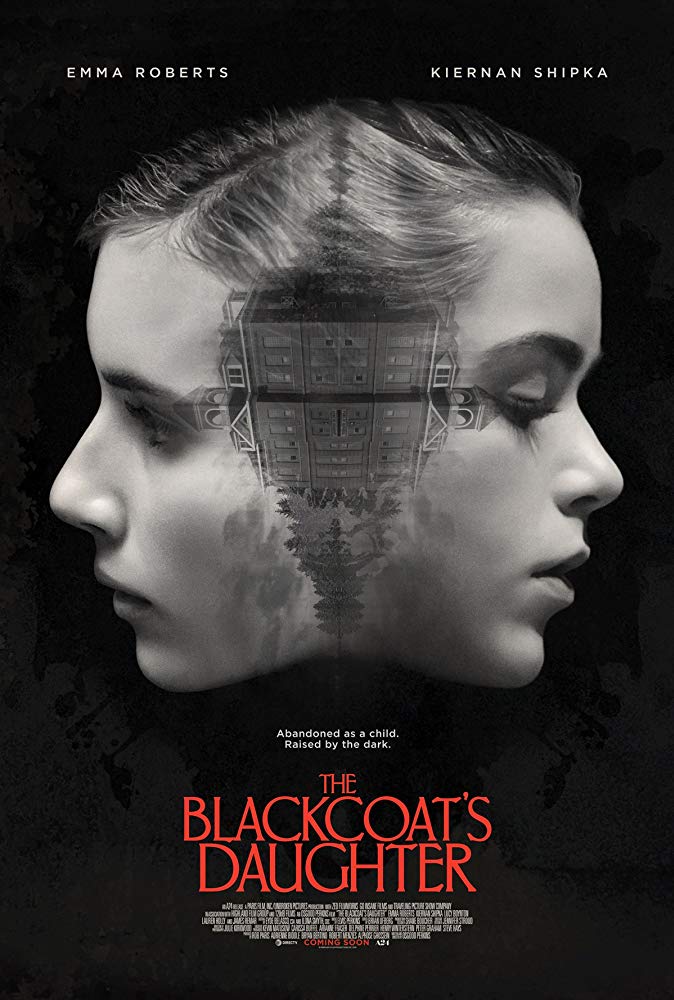 Two Catholic school girls get left behind during their winter break. In the process, they become terrified of the school's nuns due to rumors they may be Satanists.
The movie stars Emma Roberts of American Horror Story fame and Kiernan Shipka, from Chilling Adventures of Sabrina. 
Watch: The Blackcoat's Daughter Trailer
5. Goodnight Mommy (2014)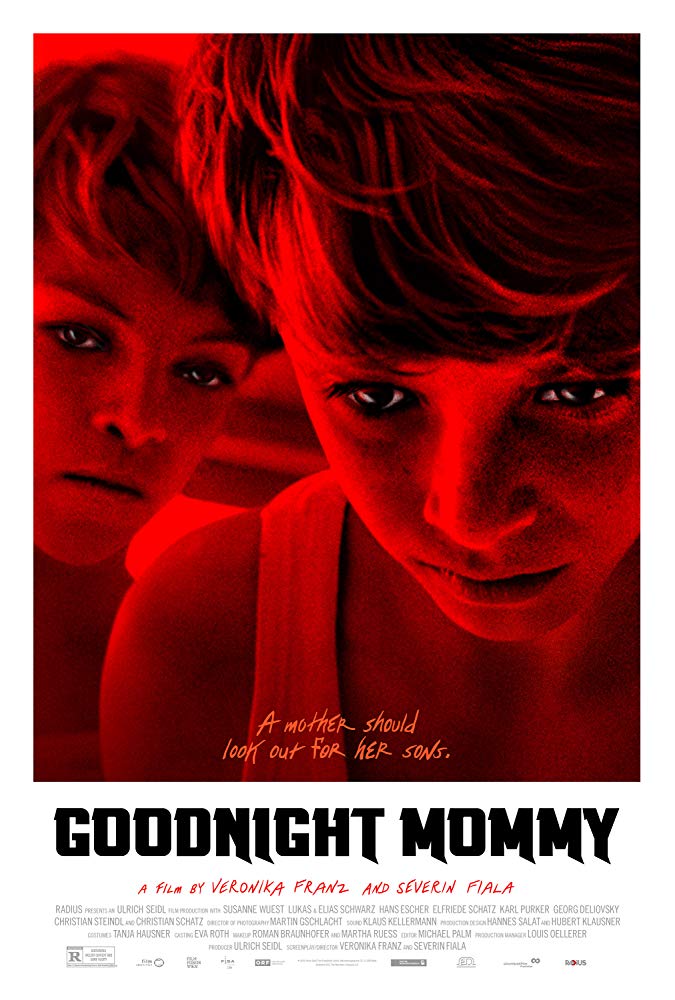 Goodnight Mommy is a disturbing Austrian horror movie about two twin boys who begin to suspect their mother isn't who she claims to be.
She has facial reconstruction surgery, and when she returns home, she begins to act differently. The twins take desperate and violent measures to figure out if their mom is telling the truth.
Watch: Goodnight Mommy Trailer
4. It Follows (2017)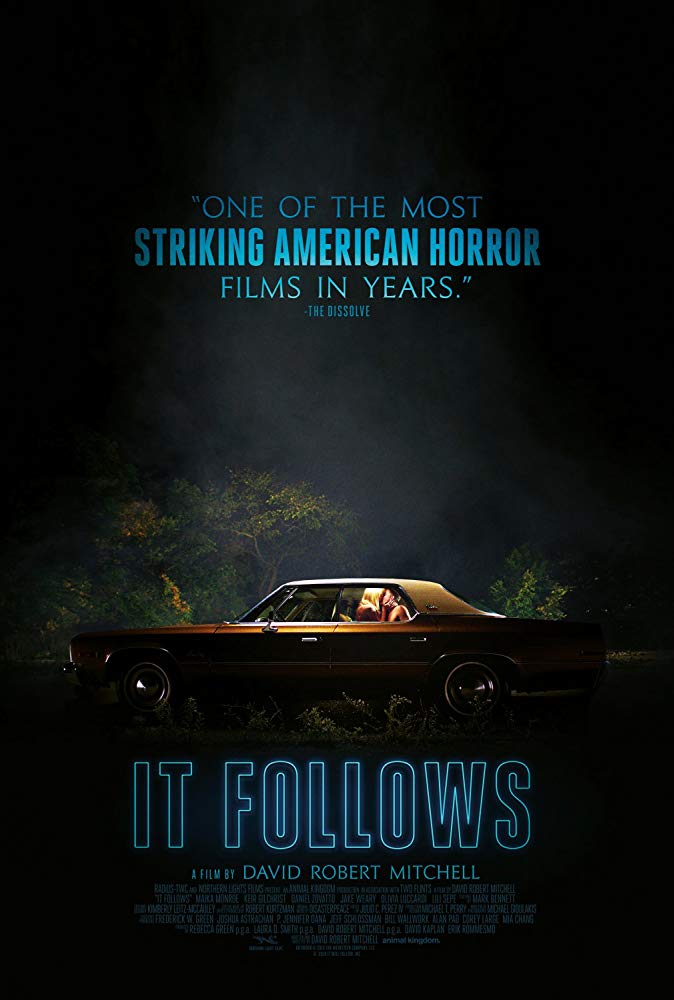 A young woman named Jay (Maika Monroe) is stalked by a supernatural creature after a sexual encounter. It Follows is startling in its scare tactics despite how subtle they appear to be. The movie received unanimous praise. 
Watch: It Follows Trailer
3. The Witch (2015)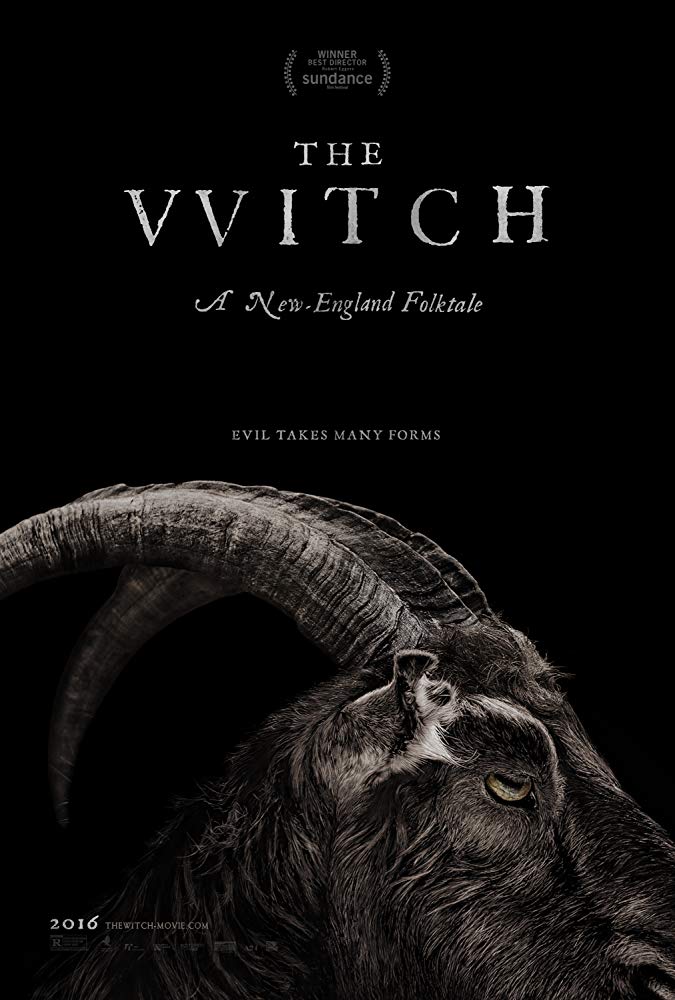 The Witch helped kick off a trend of slow-burning atmospheric horror films. Like Hereditary, it was also an A24 release. The Witch is a supernatural period film about a Puritan family who encounters dark forces in the woods beyond their farm. 
Watch: The Witch Trailer
2. The Kill List (2011)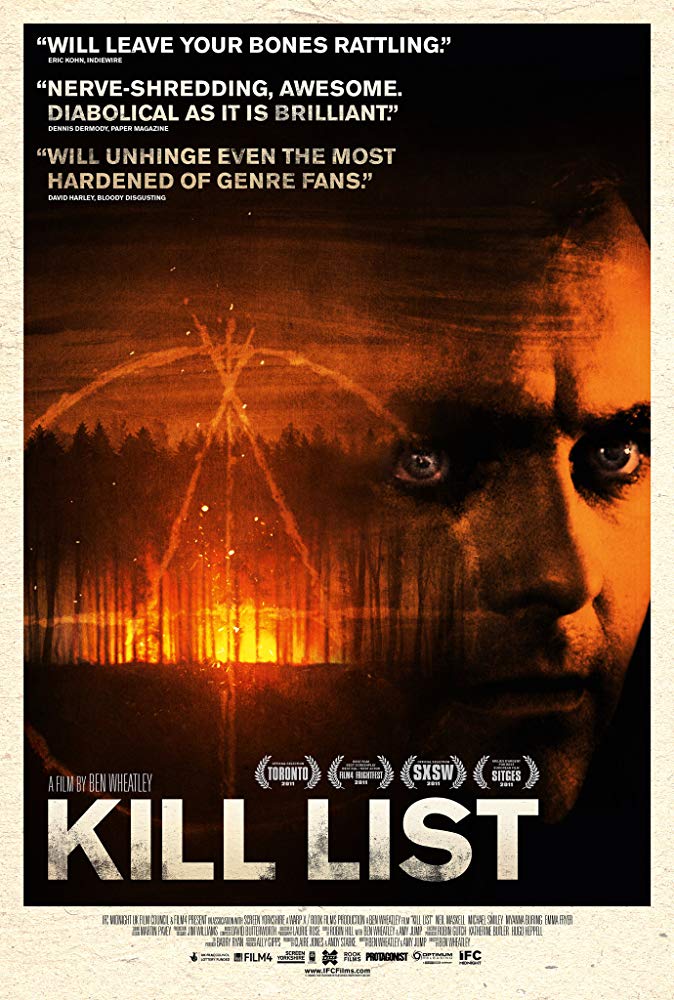 A disgraced hitman tries to recover from ruining a previous job by taking on a new high-profile assignment. Initially, his task doesn't appear complicated, but things soon take a nasty turn leaving the killer entirely out of his element.
Watch: Kill List Trailer
1. Suspiria (2018)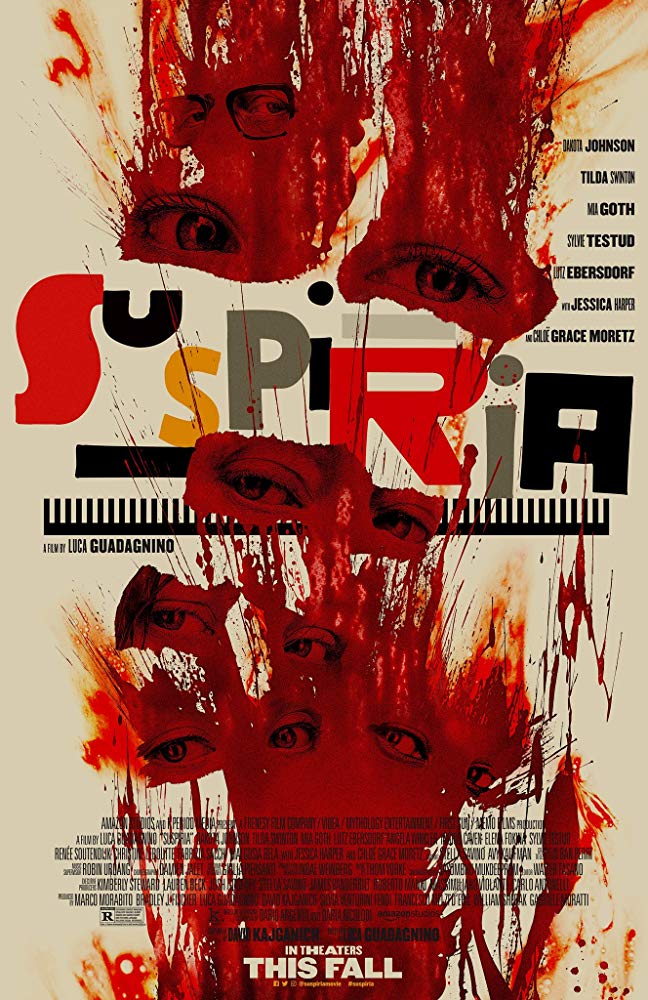 Suspiria is the 2018 remake of the original 1977 Italian film. Susie Bannon (Dakota Johnson) arrives at the esteemed Markos Dance Academy only to learn dark occultist witches run the place. 
Critical response is polarizing, but many appreciate the thought-provoking themes of motherhood and abuse of power featured.
Watch: Suspiria Trailer
Image Gallery