[Top 15] Best Comics With History
Updated: 07 May 2021 2:13 pm
Get a two-in-one deal of a good story and a history lesson with these comics!
People who say you can't learning anything from comics are wrong, and these comics are more than enough proof.
Granted, not all of the ones in this list are historically accurate, but enough of them are that you could use them to teach a little bit of hisotry. However, what all of them do have in common is that they have historical roots and riveting plots that'll make you glad to have picked them up. Even if you're not a history buff, these comics are still a worthwile read!
15. Pride of Baghdad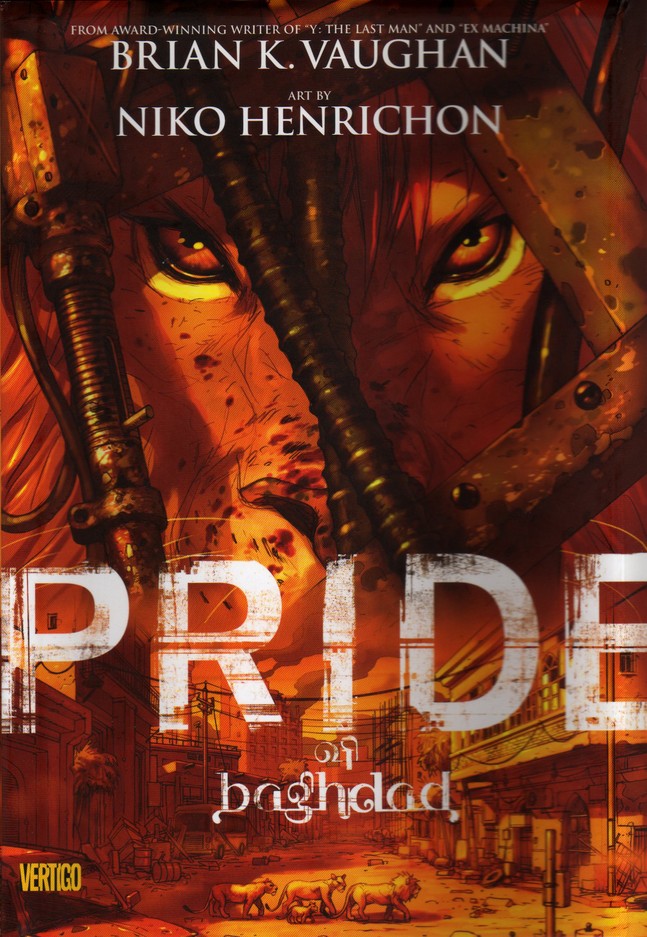 Thought it may seem like they do, the lions in this story don't represent a specific group of people.
Pride of Baghdad takes a unique route and explores the effects of the Iraq War from the perspective of a pride of lions that have escaped a zoo during an American bombing raid. Throughout the story questions about freedom are raised and it undoubtedly has a political message worked into it. Though the art is exceptional, readers should be warned that there is a lioness rape scene and other graphic content before going in.
You'll like Pride of Baghdad if…
You like allegories
You like politically charged comics
You like a non-traditional main cast
14. Pax Romana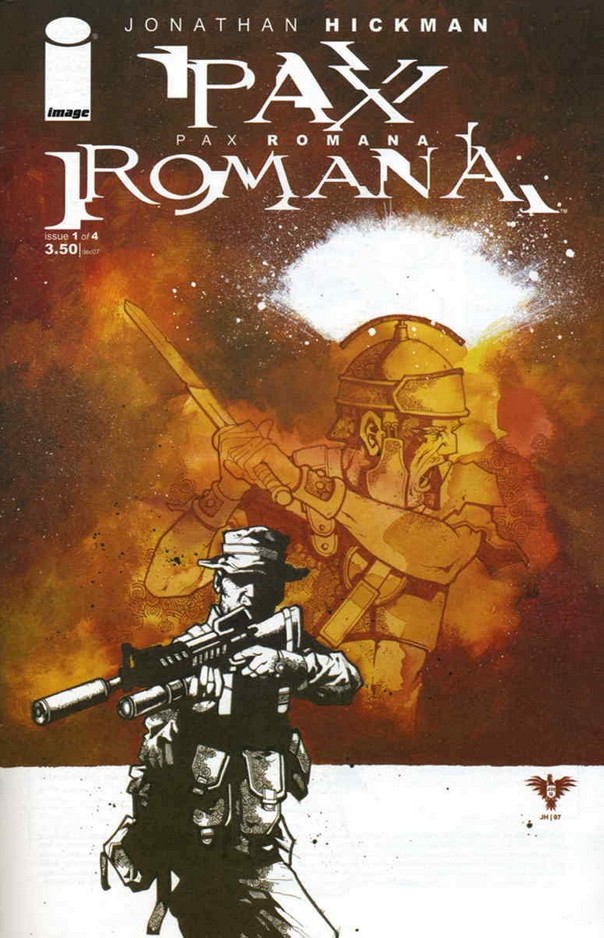 This comic is more dialogue heavy than action heavy.
In the near future, 2045, Islam has overtaken Europe and monotheism has become openly shunned. It is also discovered that time travel is possible, and so the Pope sends about 5000 men back in time in order to change the past for the sake of the future. However, not everyone has the same goals in mind nor do they share the same ideals, which is bound to create problems. This series has had its art criticized for not being dynamic enough and some have said its writing felt rushed, but most agree that its concept is undeniably captivating.
You'll like Pax Romana if…
You like stories with politics
You like sci-fi comics
You like time travel comics
13. Age of Bronze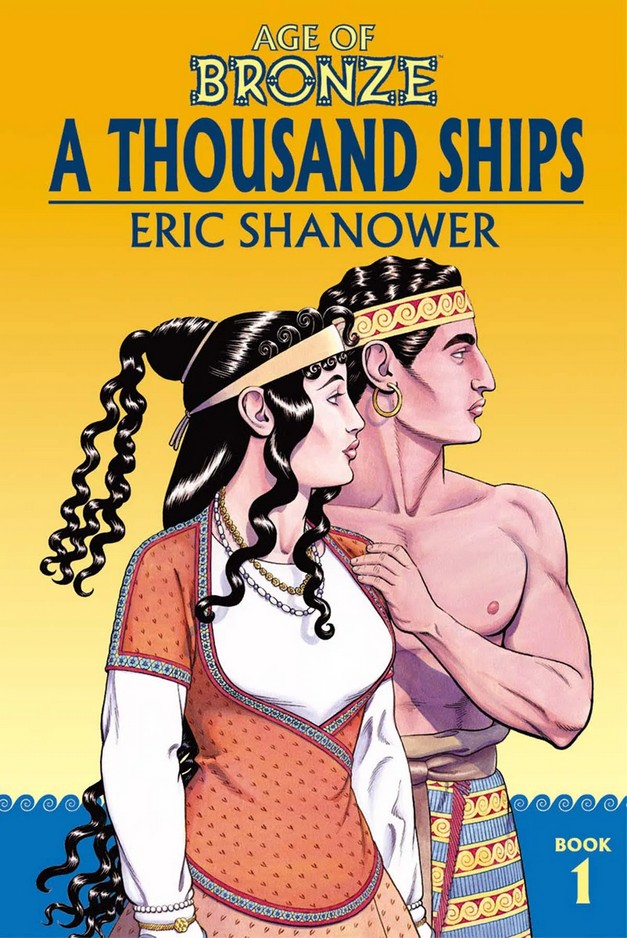 This comic presents the Trojan War without bringing up Greek gods.
The story of the Trojan War is a tale as old as time, and it's revived for modern audiences in this comic series. Featured are some of the best known Greek heroes, such as Odysseus and Achilles, in a historically accurate setting based on researched knowledge about the Bronze Age. Fans of mythology and ancient history won't be disappointed with this series!
You'll like Age of Bronze if…
You're interested in the Trojan War
You like Greek Mythology
You like historically accurate comics
12. 300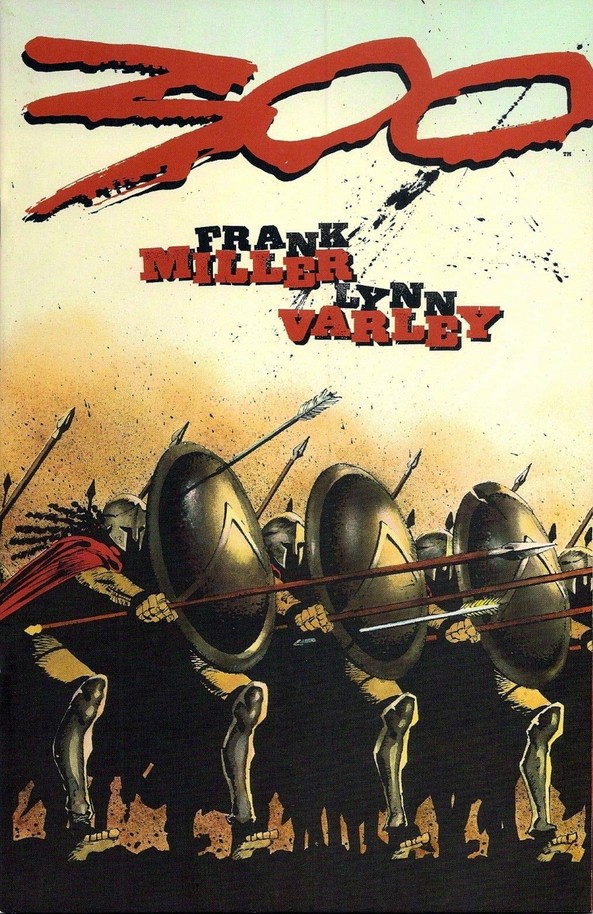 This is the comic to read if you like your history with a heavy dose of action.
This epic comic was turned into a movie which has become a pop culture staple. It is the story of the Battle of Thermopylae, a battle where 300 Spartans stood against a powerful Persian army. Though it is not extremely historically accurate, this comic is entertaining nonetheless with captivating double-page spreads of violent imagery.
You'll like 300 if…
You like action packed comics
You like comics about underdogs
You like comics about ancient history
11. Manifest Destiny
This is the series to pick up if American history is your cup of tea.
This series follows the 1804 adventures of renowned explorers Captain Meriwether Lewis and Second Lieutenant William Clark as they explore new American terrain. Beyond discovering and cataloging new wildlife, the two have another mission: eliminate dangerous monsters that would endanger the expanding of the United States. Be sure to check this collection of comics out for an exciting read that puts a supernatural twist on American history.
You'll like Manifest Destiny if…
You're interested in American history
You like comics with supernatural elements
You like monster fighting comics
10. Dreaming Eagles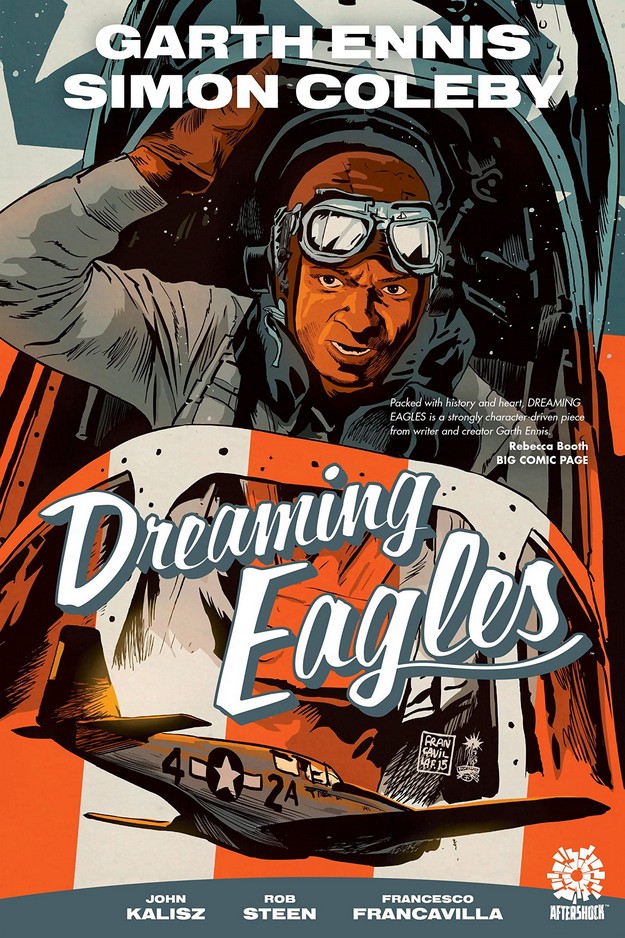 This brings quality Black representation to the table.
Written by the highly acclaimed Garth Ennis, this comic series tells the story of the Tuskegee Airmen, the first African American pilots to serve in the U.S. Army Airforce during WW2. Not only does this series chronicle the difficulties these men braved during battle, but it also illustrates the issues they struggled with at home--racism, for example. Dreaming Eagles is a great read if you're looking for a historically accurate story with great characters.
You'll like Dreaming Eagles if…
You like comics that touch on racial issues
You like comics that discuss lesser known history
You like respectful comics about war
9. The 'Nam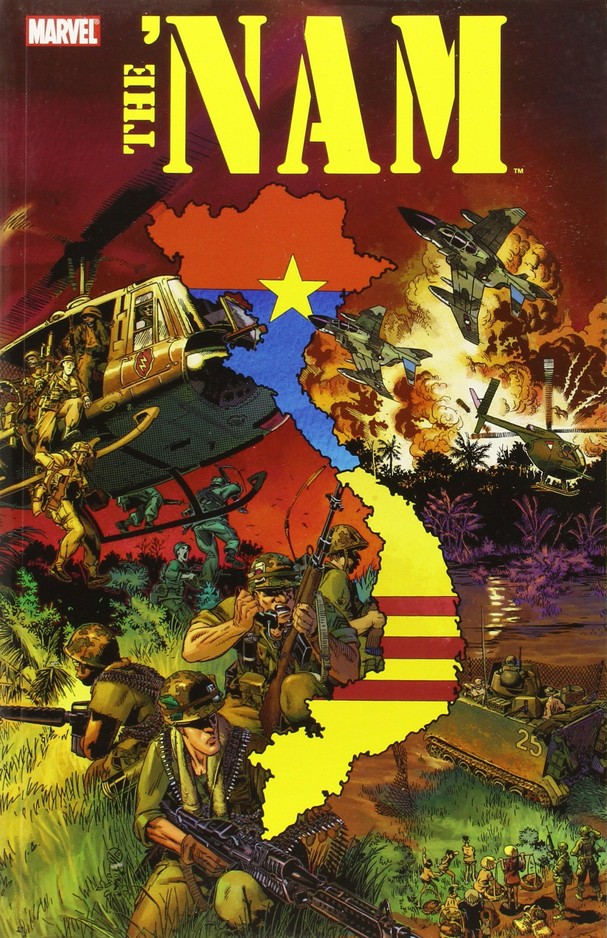 This comic has been commended by Vietnam War veterns.
Private Ed Marks is a soldier during the Vietnam War, and this comic follows the journey of him and his soldiers. Illustrated are famous events such as the Tet Offensive but also the soldiers facing the resentment of anti-war civilians. Furthermore, heavy topics such as war profiteering, prisoners of war, and more are addressed as well. This comic checks all the boxes for a war comic that has aged well with quality plot, characters, and dialogue that tackle the challenging subject of the Vietnam War.
You'll like The 'Nam if…
You're interested in portrayals of the Vietnam War
You're interested in the perspective of lower ranked soldiers
You like realistic war comics
8. March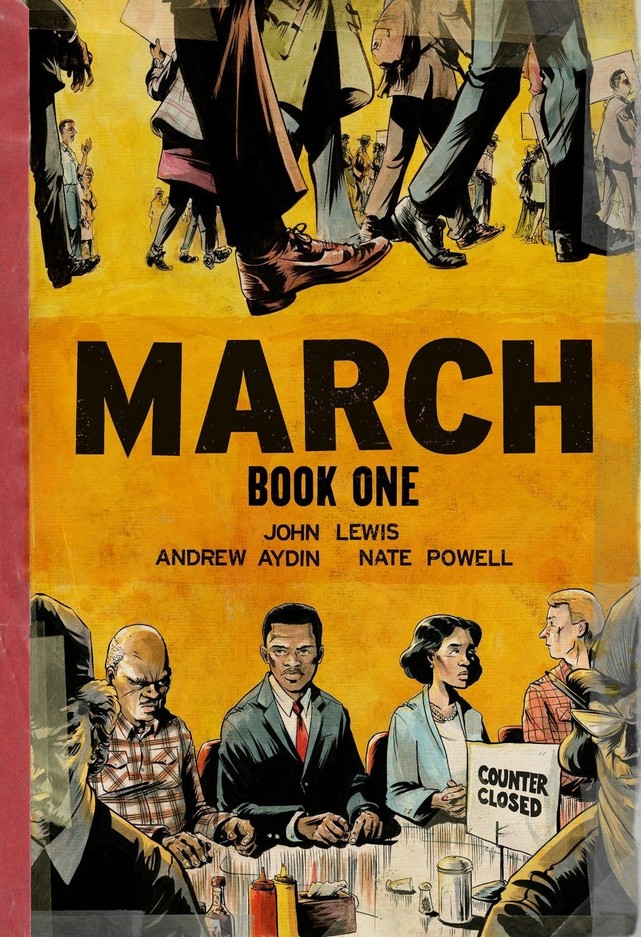 This comic is great for anyone looking for an easily digestible pice on civil rights history.
This trilogy is dedicated to telling the story of the iconic Congressman John Lewis as he struggled to advance the civil rights movement. The story begins from Lewis' life as a poor farm boy and as it continues it addresses influential moments in the civil rights movement. Beyond its excellent storytelling, this series also features stunning art that is able to capture the essence of its time period.
You'll like March if…
You're interested in the civil rights movement
You like stories with relevant themes
You like historically accurate comics
7. Nat Turner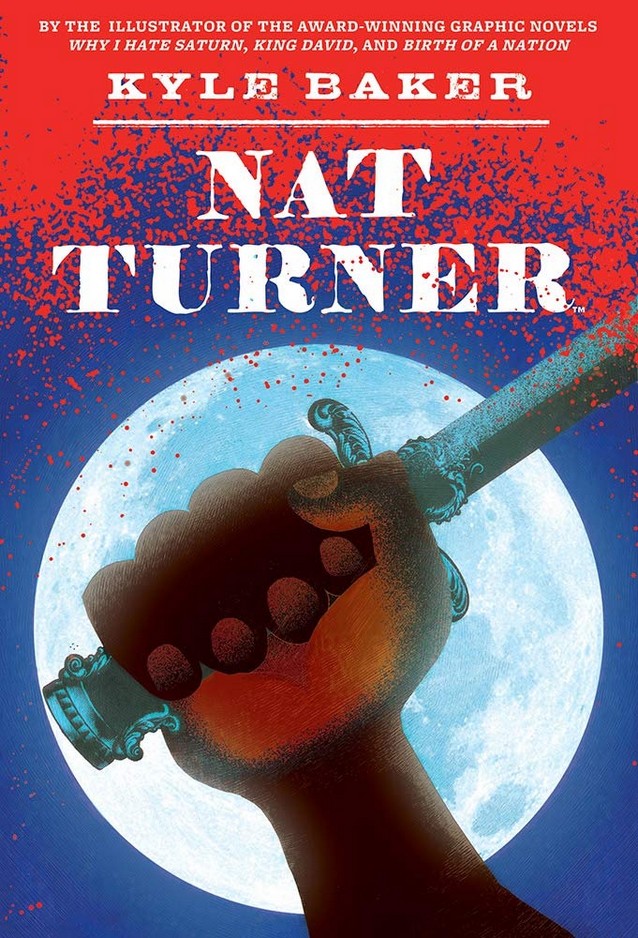 True to history, this comic depicts violence and therefore boasts some bloody panels.
The story of Nat Turner's slave rebellion is known to pretty much everyone who's studied American history, and for those who have never heard of it, this comic is as good of a place to start as any. In this comic the evils of slavery are clearly depicted with amazing art and minimal dialogue. It must be noted that violence is depicted and that this series can become quite emotional, so readers who aren't prepared to handle that should stay away.
You'll like Nat Turner if…
You're interested in Black history
You like stories that encourage reflective thinking
You like black and white comics
6. Laika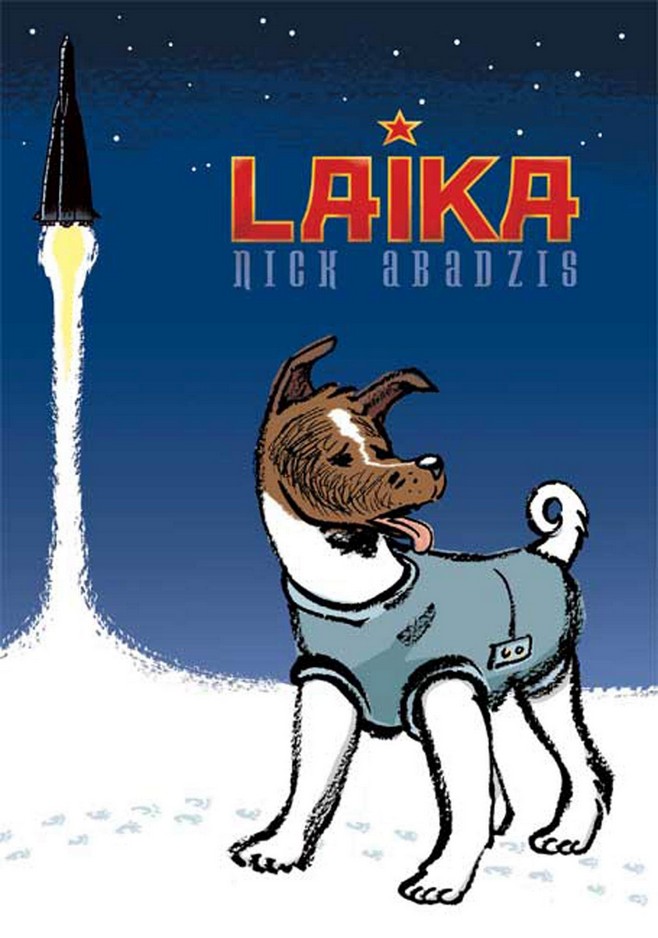 Though Laika was just a dog, she represented and meant so much more.
Dog lovers might have a hard time reading this exceptional comic because it tells the true story of Laika, a loveable dog sent to space only to die. Despite this, Laika is not only the story of Laika, but also those who sent her to space including her caretaker Yelena and Korolev, the Sputnik's chief designer. There is no doubt that this story will have you feeling moved, and it is a great piece to reflect on.
You'll like Laika if… 
You're interested in the Soviet space program
You like sad comics
You like comics featuring dogs
5. Charley's War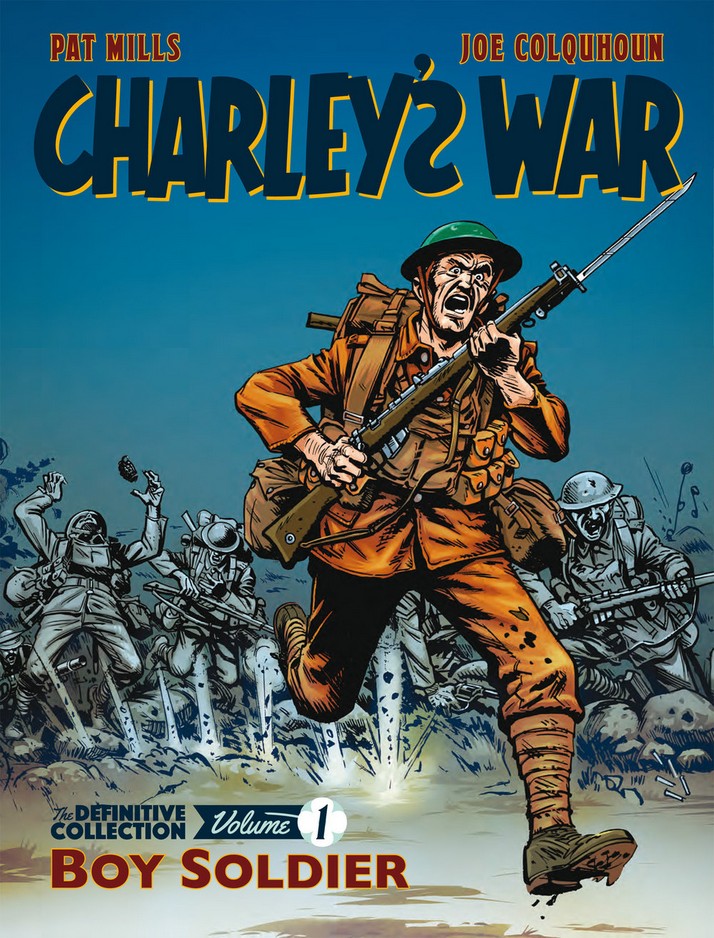 There are few comics that show how grim war can be like this one does.
A British comic strip about WW1, this series follows the story of Charley Bourne, an underaged British soldier, thrown into the Battle of the Somme. Not only does this work offer a well-researched perspective of life in the trenches and other aspects of WW1, it also features art that reflect the horrors of war so well it was later censored in some reprints. This comic gives insight into war's tragic nature and is only made better by it's great artwork.
You'll like Charley's War if…
You're interested in works about WW1
You like accurate portrayals of history
You like comics with art reflective of its plot
4. From Hell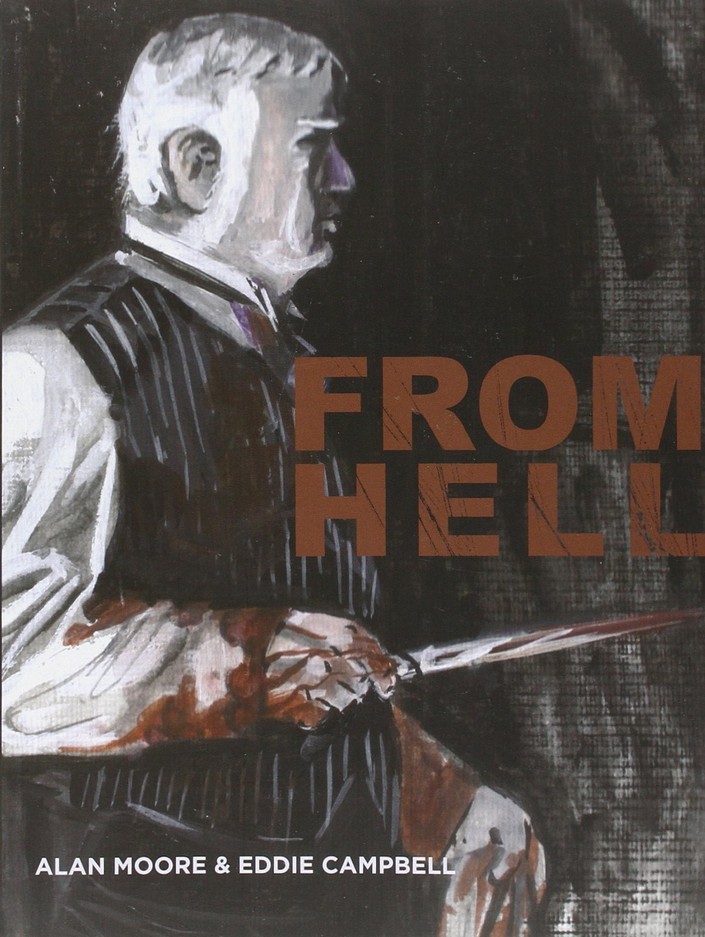 This story offers a fascinating look at a Gull's destructive descent into madness.
William Gull, the royal physician for Queen Victoria, is asked to help deal with a royal scandal, and when it is dug up, he is summoned to bury those who are attempting to bring it to the surface. Gull begins having visions as he continues to kill, and he falls deeper and deeper into the pits of insanity. Though it's not historically accurate, this graphic novel is critically acclaimed for its take on evil that makes it a horrifying, disturbing, but worthwhile read.
You'll like From Hell if…
You like slow paced stories
You like stories about serial killers
You like conspiracy theories
3. They Called Us Enemy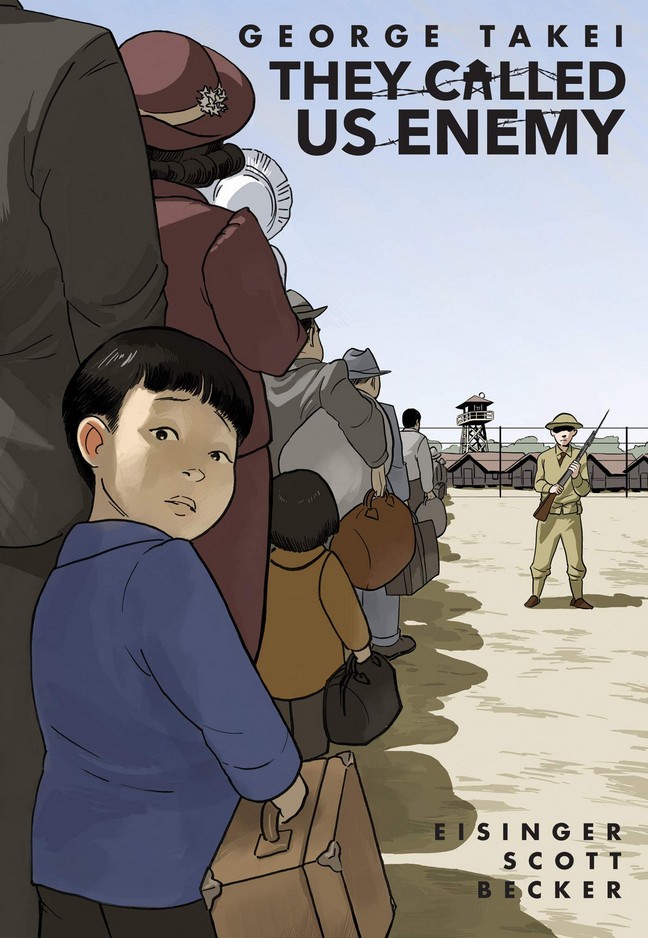 This part of American history is not often discussed, but it should be.
This is the story of George Takei, best known for his acting and social activism, and his experiences within the Japanese internment camps constructed during WW2 that many Japanese Americans were sent to by the command of President Franklin D. Roosevelt. Presented in this memoir is a firsthand account of the harrowing situation from the perspective of Takei as a child. They Called Us Enemy is an important read as it offers insight into a period of American history often brushed under a rug and connects it to current, relevant events.
You'll like They Called Us Enemy if…
You like graphic memoirs
You're interested in Asian American History
You like insightful and inspirational stories
2. Persepolis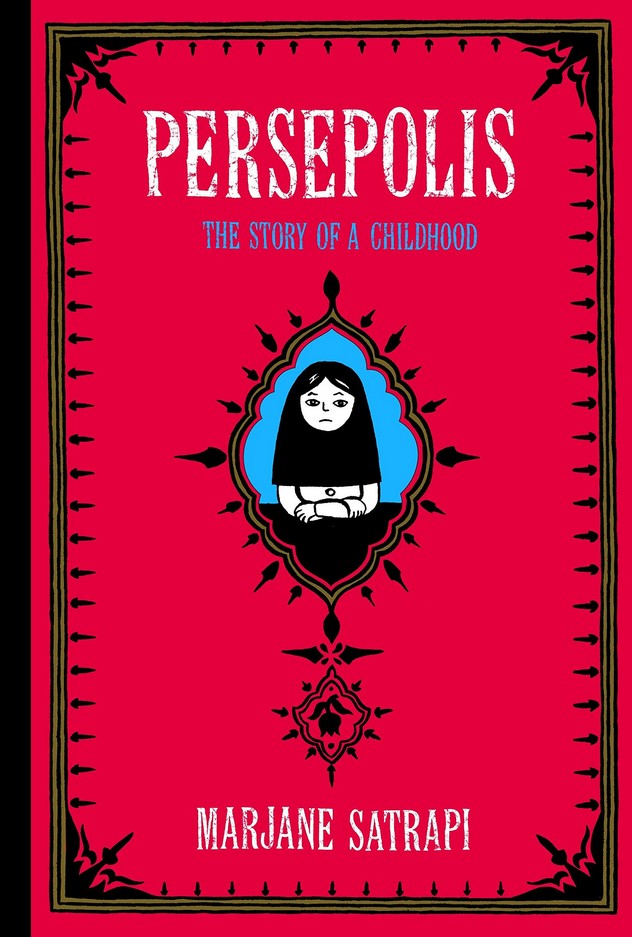 In this comic is the perfect blend of humor and heartbreak that makes it one for the ages.
Persepolis is the memoir of Marjane Satrapi and illustrates her childhood growing up in Iran during the Islamic Revolution in black and white. Offered is a view of these events from the life of a child which provides a unique perspective to readers who aren't familiar with this history. Not only is this story educational, it is thought provoking and almost certain to make you feel a rollercoaster of emotions.
You'll like Persepolis if…
You like stories told from non-traditional points of view
You like insightful comics
You like memoirs
1. Maus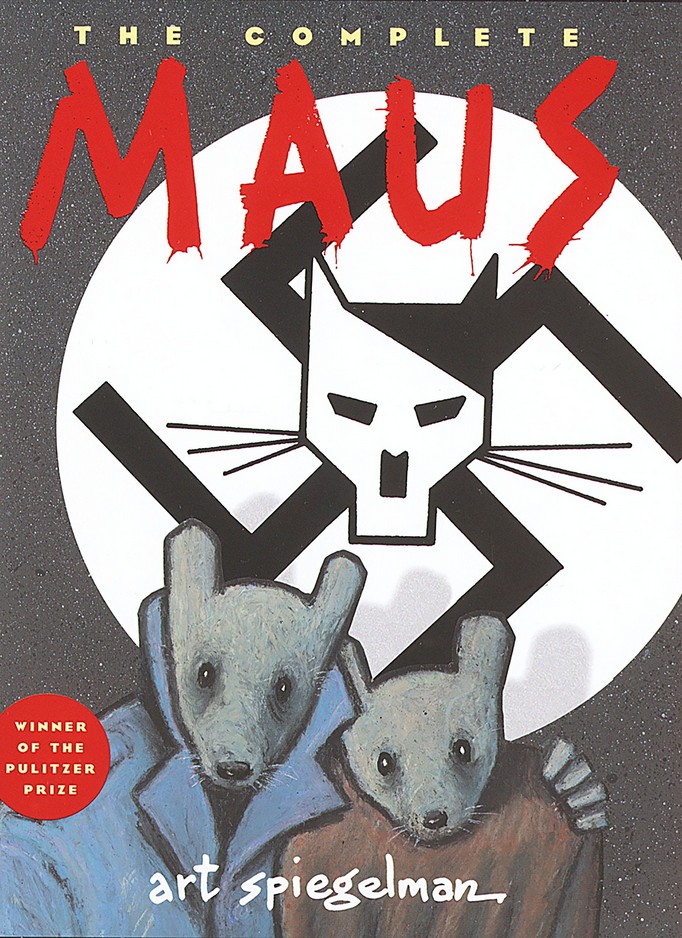 The quality of this work is so high it's even recommened reading in some schools.
This story alternates between timelines as it tells two tales: the story of Art Spiegelman interviewing and trying to understand his father Vladek and his father's story before and during WW2. To maximize its effect, this story shows no humans, but rather portrays every character as an animal, be it a mouse, cat, or pig. There are many heavy themes present in this graphic novel, as expected since it covers the Holocaust, and it is ultimately a moving portrayl of a tragedy and its victims.
You'll like Maus if…
You're interested in Holocaust literature
You enjoy mature, heavy stories
You enjoy complex, thought and emotion provoking reads
You may also be interested in:
Image Gallery