Top 15 Best Games for Girls (Girl Video Games)
Updated: 19 Jul 2019 8:56 am
Let the power and entertainment of games set you free girls!
The Best Video Games For Girls
As a gamer girl, I love a variety of videogames! Any of my fellow sisters here, major video game players, and have a top 5, 10, or even 15 that you cannot go without playing?
I certainly do. Here below here is a list of the top 15, that I and many others, find fun-tastic choices for a gamer girl. Embrace your womanhood ladies, but also realize that anything the boys can do, we possibly do better; and look pretty while doing so.
15. Undertale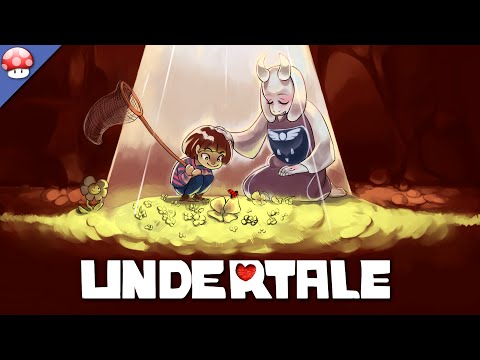 Let us go back to the good old graphics.
You are trapped underground, with a magic barrier keeping you in with nowhere to go but forward. Merely a child facing some of your childhood fears, and facing various odd creatures along the way, your bravery will be tested. It will be dark, it will be a little scary, but the magic, the weapons and the treasures along the way, will make this a fun pixeled adventure!
REASONS UNDERTALE IS A FUN GAME TO PLAY
Face your fears and play with magic, that sounds fun for any kid, even a big kid like us adults.
The pixel graphics make it fun and easy, not to mention the colors added, and everyone knows that girls love color.
It reminds you of the old Nintendo games, with the caption subtitles helping you see the conversations.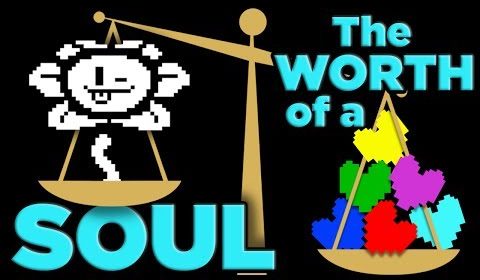 What is your soul worth, and will you sacrifice It? The Undertale truth will weight that out.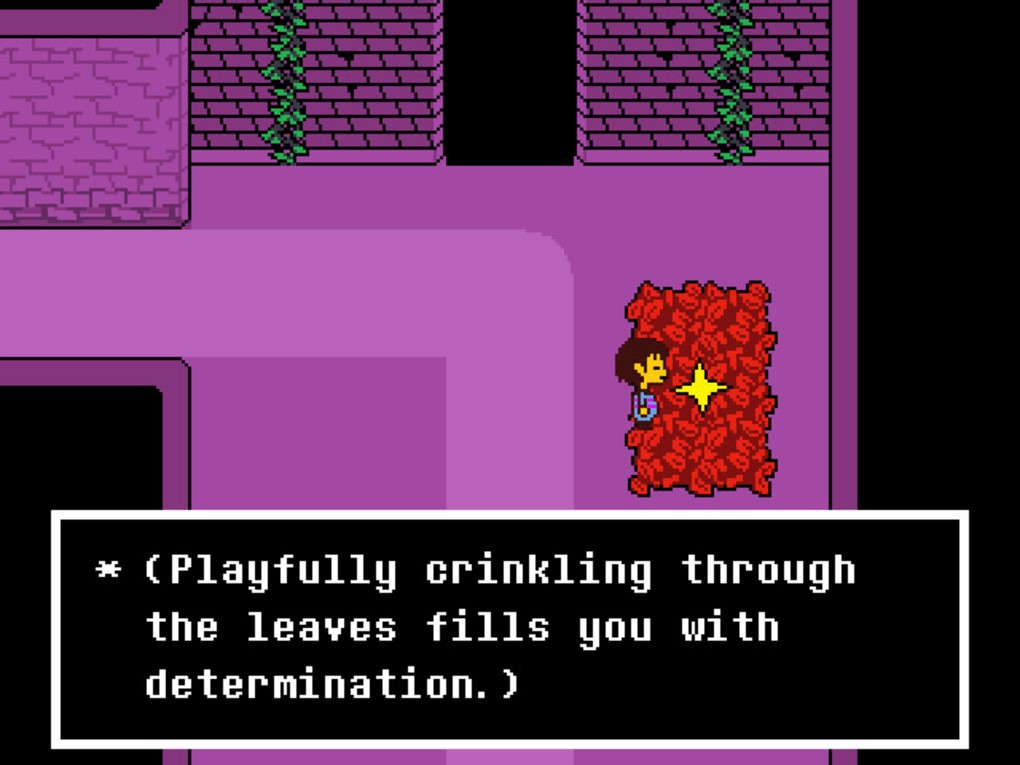 Crinkly leaves that tell your fortune? I say yes please! Have fun jumping in leaves while helping your soul survive.
14. A Plague Tale: Innocence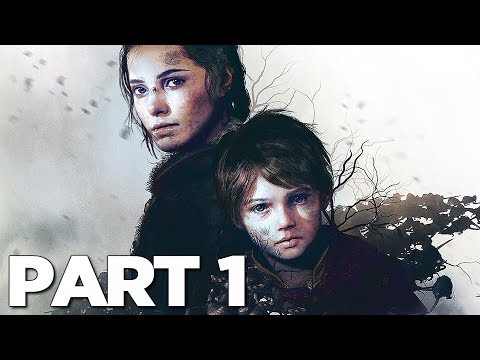 The caverns are dark, damp, cold, with quiet isolation; be brave little one.
A tense, dark and emotional tale, full of innocence and survival. Can your heart strings and survival skills prove worthy in this role ladies? Find out as you play the role of a young girl protecting a young child, fighting off infectious, hungry rats and bad guys everywhere. Time to test your moral fiber, and motherly instincts ladies.
REASONS TO PLAY A PLAGUE TALE: INNOCENCE
Tests your skills, brain power, and patience with the various puzzles and challenging events that tie in with that storyline
It is pure stealth! We ladies love being sneaky, so we are not detected in being mischievous. Learn your characters sneaking abilities.
It is very realistic and will make you feel every emotion that the characters experience, and every challenge that they face.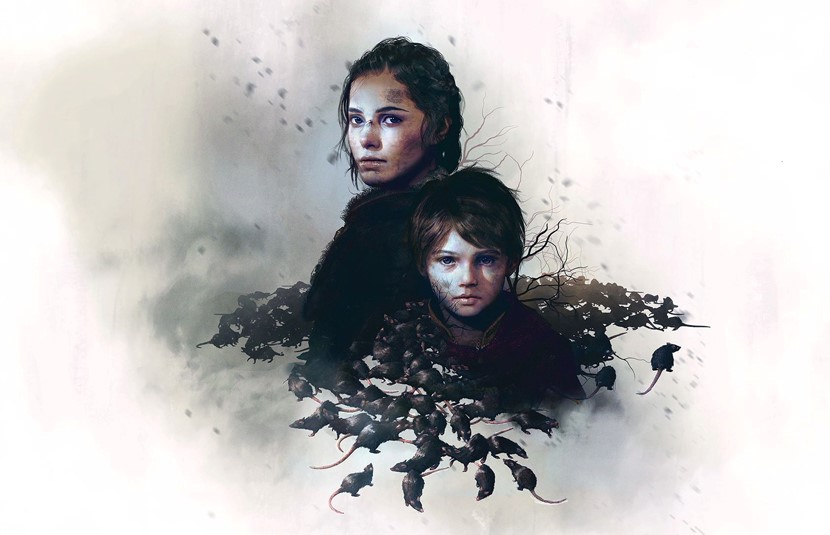 Watch your step every rat that lies in your path, is hungry and ready to feed.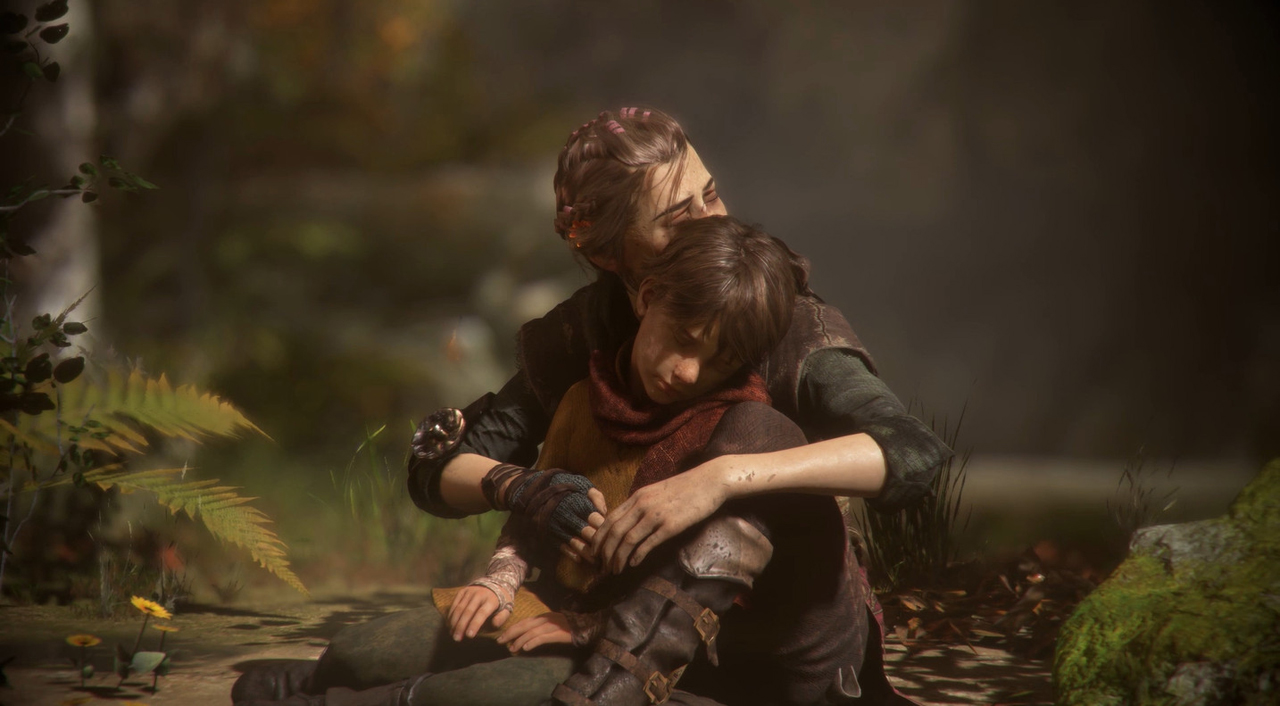 You only have one another on this journey, take care of each other.
13.  Ori and the Blind Forest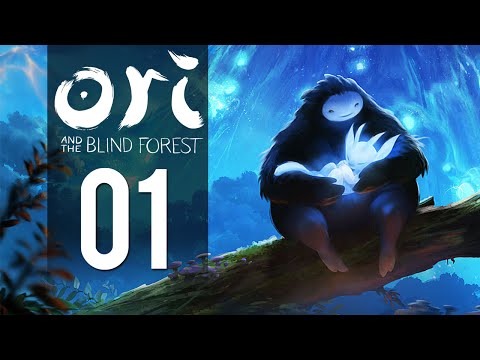 Brace yourselves for one of the most beautiful, mesmerizing and dark worlds.
Ladies, this game is just Breathtaking, and that is only one of the many words that describes the world that you will be exploring. Live through the eyes of a sweet, curious, brave and majestic little creature, on an urgent quest to find and hopefully reunite with your parents. It will be filled with deadly forces of nature, beauty, darkness, and a giant Owl who fears light.
REASONS TO PLAY ORI AND THE BLIND FOREST
A beautiful game that will capture and keep your attention, with the artistic aspect of a magical world called the Blind Forest. Filled with many mystical, sightless yet insightful creatures.
A mystical and interesting world art and light collide and has never looked more spectacular!
Learn a lesson of light and darkness coexisting, and why they depend on each other, through  the story of a Giant Owl hating light.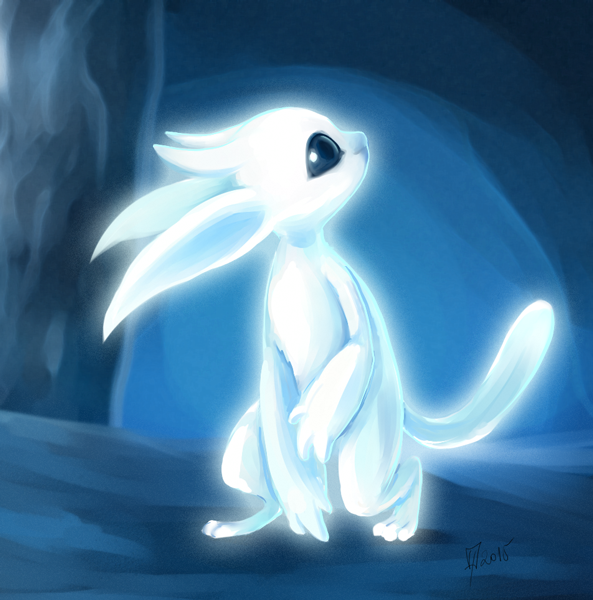 An angelic creature filled with innocence, bravery and pure light!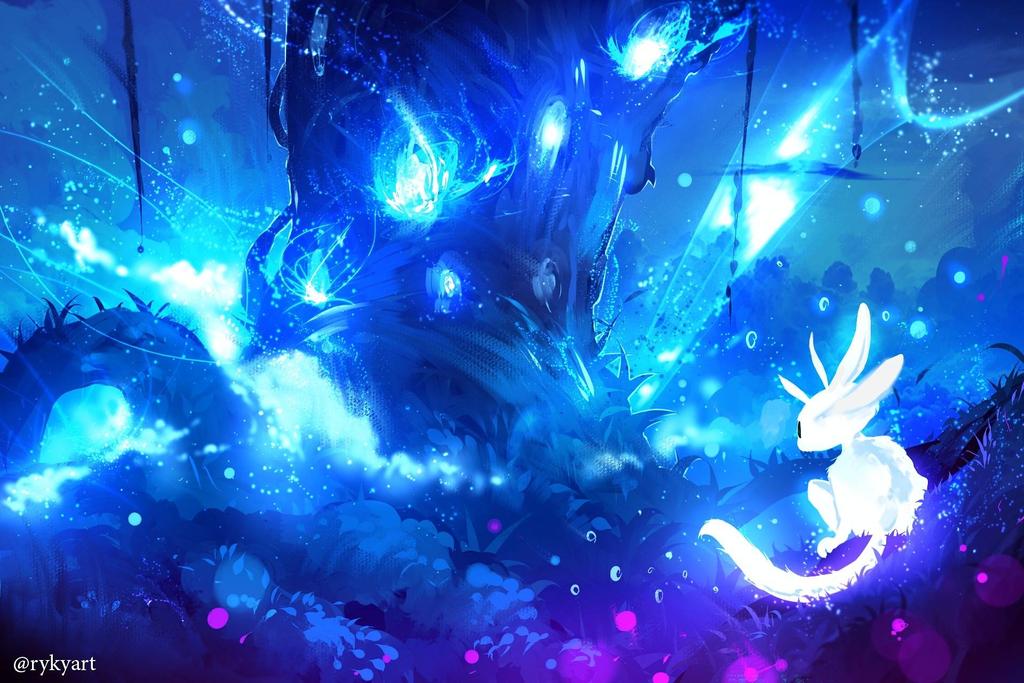 Stunning fanart by Ryky https://www.deviantart.com/ryky ,perfectly depicting the beautiful, light infused and colorful world of the Blind Forest.
12.  Oxygen not Included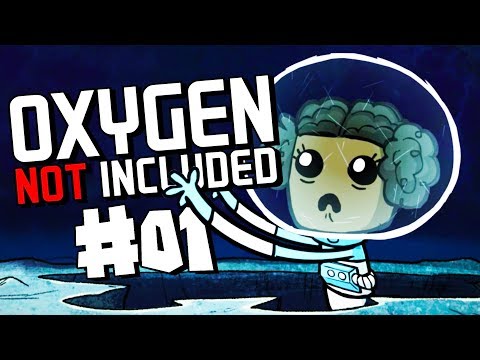 If it says oxygen not included, you should prepare your current oxygen levels. Don't hold your breath.
Build your odd little colony inside of a strange asteroid world, where you must dig to survive and create your home. Don't get too crabby, food and water are scarce, but it is available.  Try and stay warm and stay close to each other little colonists, for you will learn that this asteroid has a mind of its own in this pixeled world. Prove your leadership skills.
REASONS TO PLAY OXYGEN NOT INCLUDED
You get to live, fight, and survive in outer space, within an asteroid base and other strange areas.
Tests your patience and survival skills, as you see that food, water, warmth and entertainment come scarce.
You're a colony leader, in charge of keeping your team alive, happy and progressive.
This is your team, your colony and whether you like it or not, your family. Work, dig and protect it!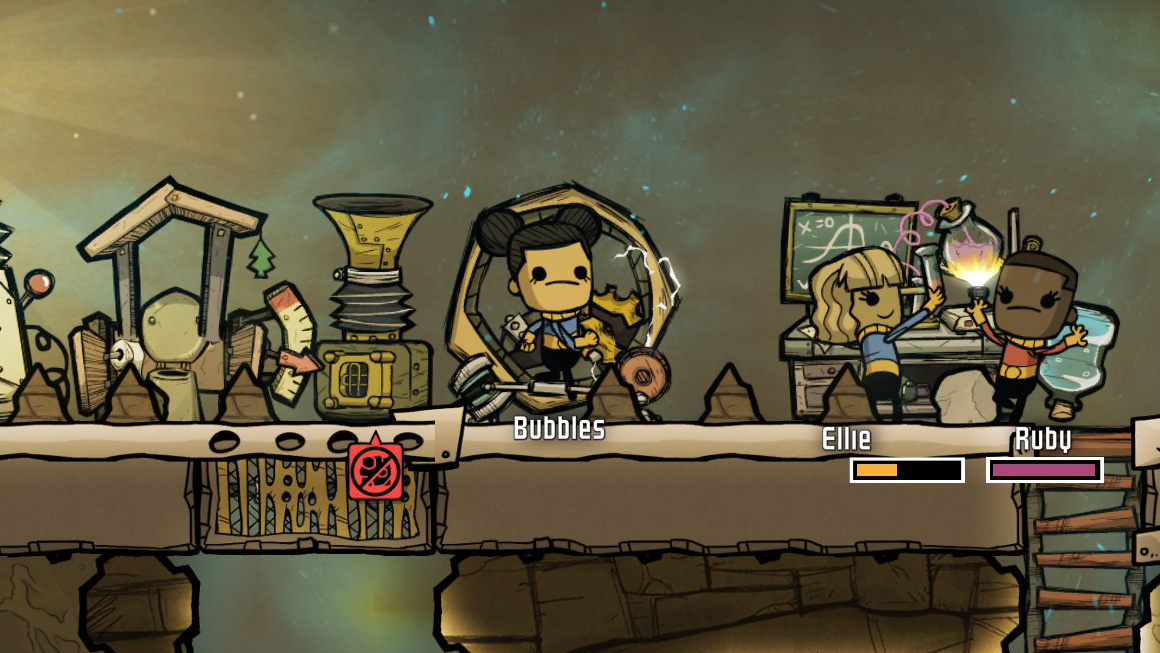 Outer space comes with a little experimentation if you're going to survive, thrive and save all your resources.
11. Don't Starve Together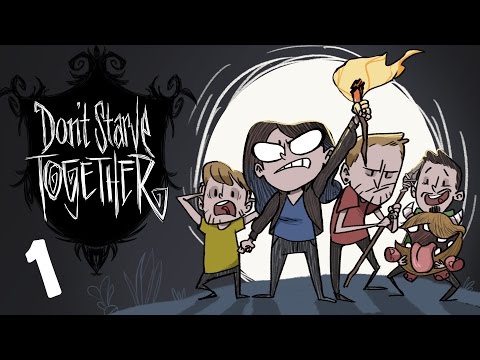 It is better to Starve together, then alone.
Time to enjoy the dark, twisted and a little disturbing, mad world of science, magic, and basic survival skills. Be whoever you want to be, work with whoever you want to, hone your own set of skills, and learn to be hungry, for you'll be getting quite hangry. It's better to starve together then alone, right?
REASONS TO PLAY DON'T STARVE TOGETHER
A game centered around dark, dense survival skills where you can have mischievous fun as well as set out on intense hunts. Ladies let's show the men that we can hang when times get rough.
A world filled with dark, mysterious and curious creatures that you can either tame, or kill for food and inventory.
An open world concept where you can be a crafts woman ladies. Collect items to craft new weapons, gadgets as well as skills to help you survive the wild.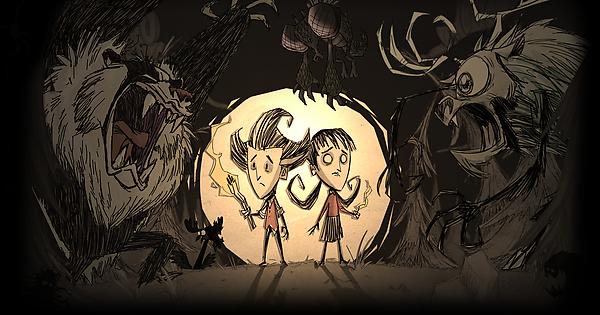 In a dark, and scary wilderness, you fight to survive, but this time, you're not alone.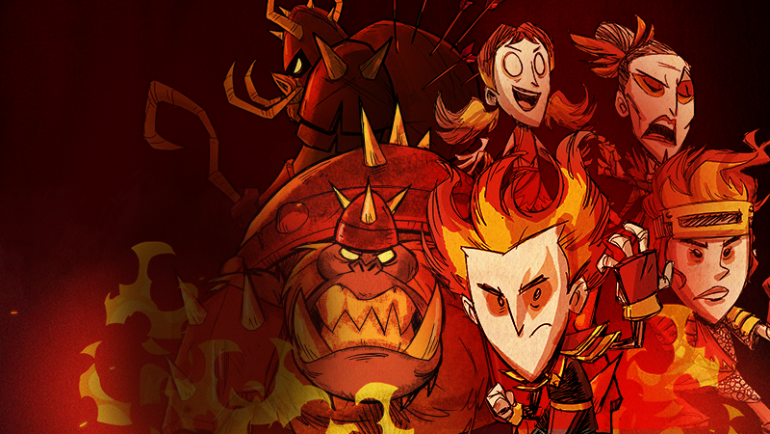 So many temperamental, hungry, and fierce creatures and other beings live in this dark, wild environment.
10. Terraria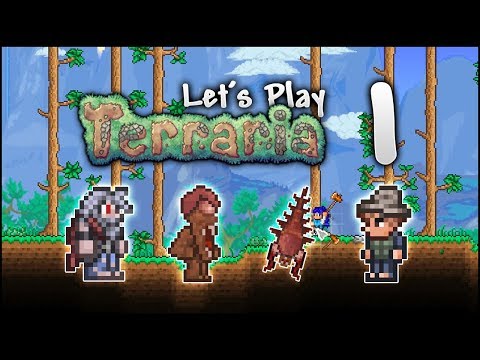 Is this Mario remade, in another dimension? Time to find out ladies.
Enter another pixelized world of open choices where you get to choose between survival, battle or craftsmanship all the while exploring the deepest pits of caverns or the tallest of green forestry. Build your own city, make a few allies, foes, and companions so you can survive and discover all the mysteries in this open pixelized world.
REASONS TO PLAY TERRARIA
Very similar to Minecraft, where you have endless creative ways to build, craft and fight off creatures.
A long and almost unlimited game, for there is always something to keep you occupied.
Enjoy facing all the scary and very strange creatures before and after sundown.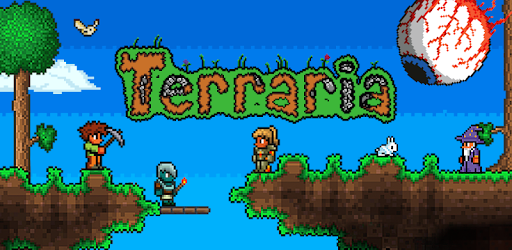 Enter the pixeled world of Terraria, where every eye is watching and following you.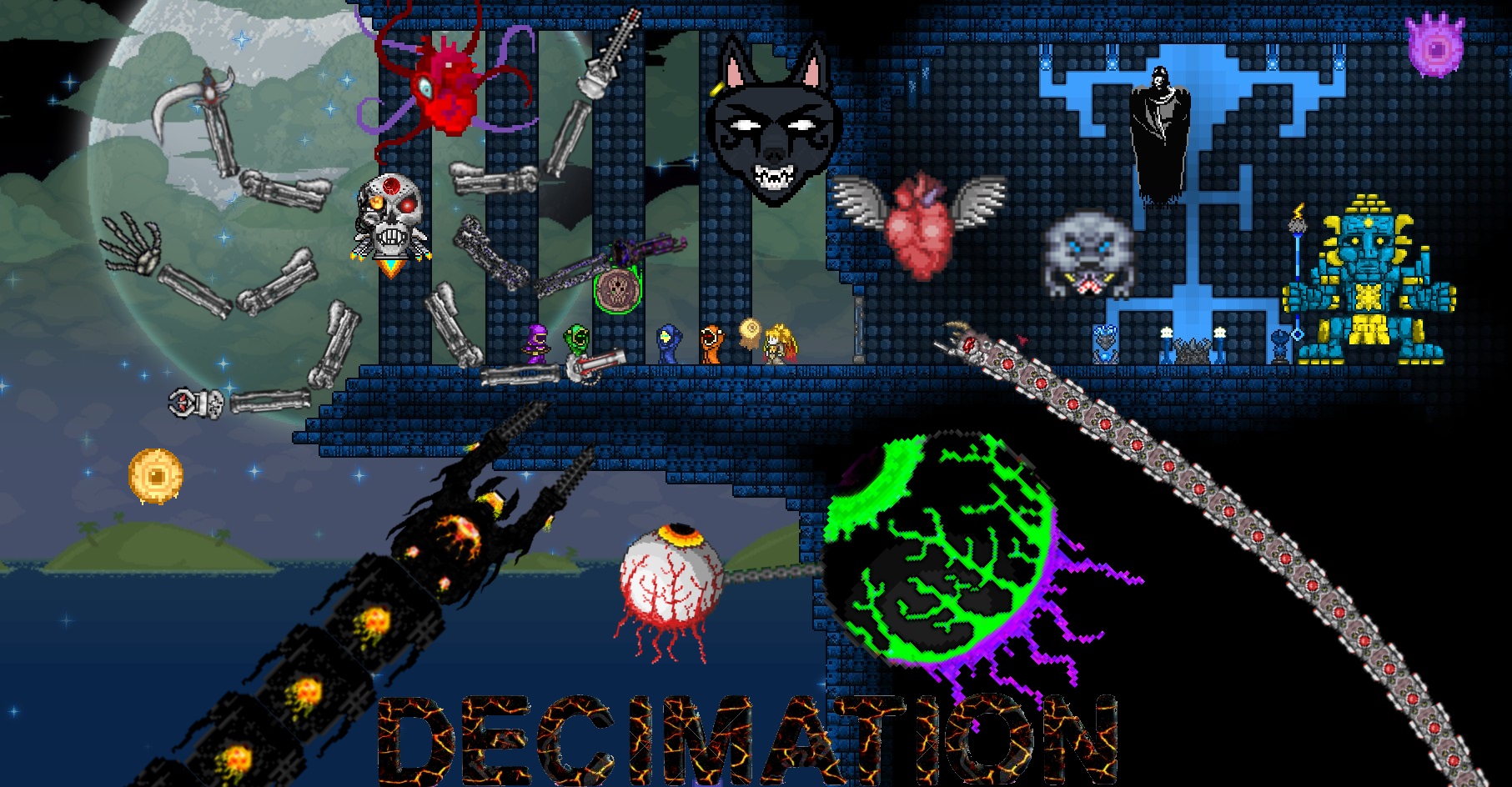 You are surrounded by every single creepy, odd creature imaginable, all of them ready to eat you alive or simply destroy you.
9. Long live the Queen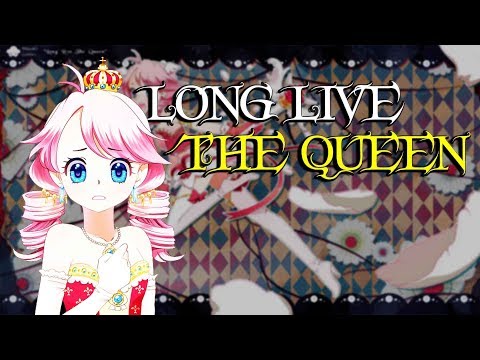 Every little girl's dream, to be a princess and become a queen.
Low and behold, you are now a beautiful, elegant and fierce princess, training to become the next queen of your kingdom after the sad and untimely death of your mother. You shall dress like a queen, fight like a princess warrior, and gain your crown!
REASONS TO PLAY LONG LIVE THE QUEEN
It has a beautiful, medieval storyline of a royalty, friends and foes, and leadership.
What girl does not want to play, create and live the tale of a beautiful princess becoming a queen?
It has this quaint, and artistic style to its world and story that relates to Anime.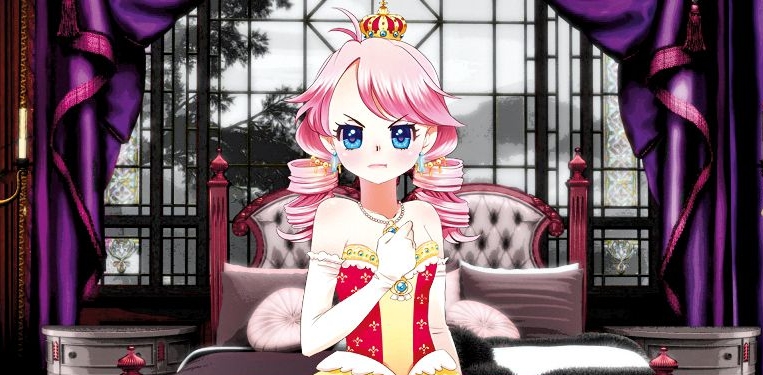 You are now the fierce, beautiful, and regal Princess Elodie; be ready to take your place as Queen.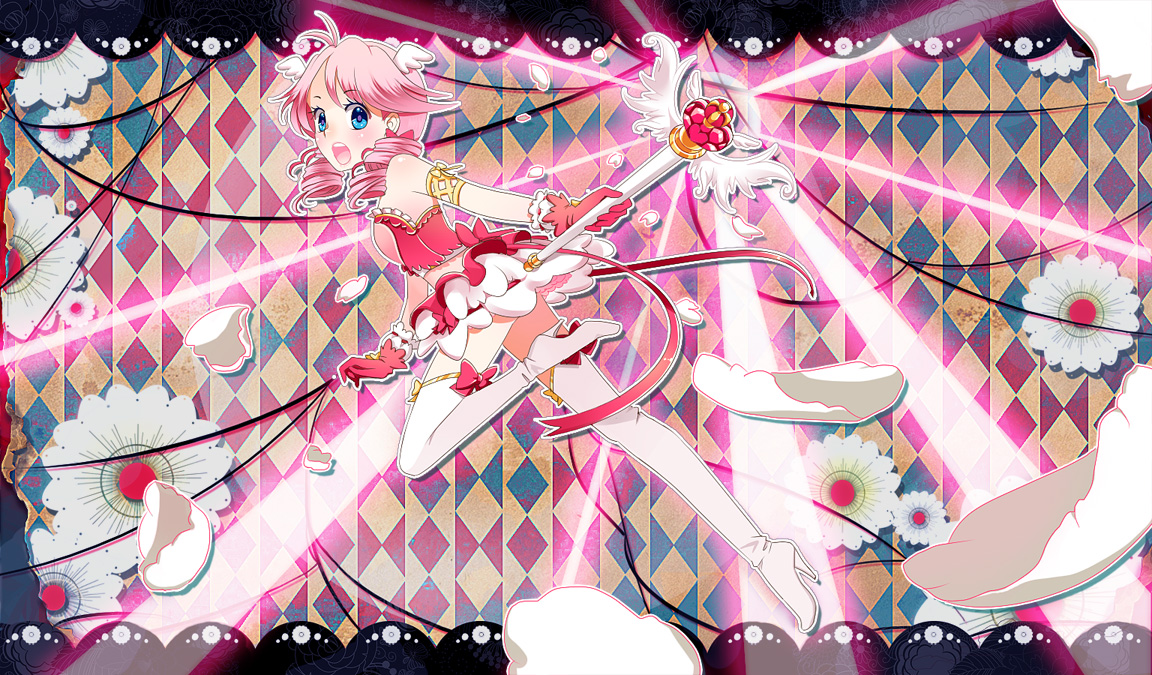 Fierce, beautiful, shimmering, and sweet though you may be, and you will use the forces of regal light to honor your mother's legacy!
8. Starbound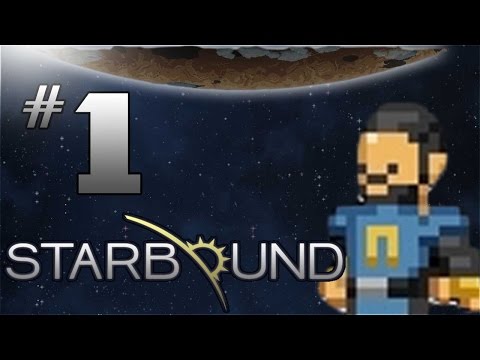 Travel, explore and create, simple.
Another twist on exploring while crafting. You will be a young explorer, building a creative, unique and stylish little home of your own, but on every planet that you ever land on. Traveling by a large star cruiser, almost like a cruise ship in space, you choose your destination and what your story will be.
REASONS TO PLAY STARBOUND
Your gameplay is endless as you are the creator of the storyline, so go where you want, do what you want, and build what you want.
The cruise ship offers a few secret areas to explore so don't be so eager to get off so suddenly.
If you like easy going games on building and going planet to planet to explore and constantly build, this is the game for you.
A space, star cruiser is your semi-permanent home. Enjoy the ever-changing views and Stars.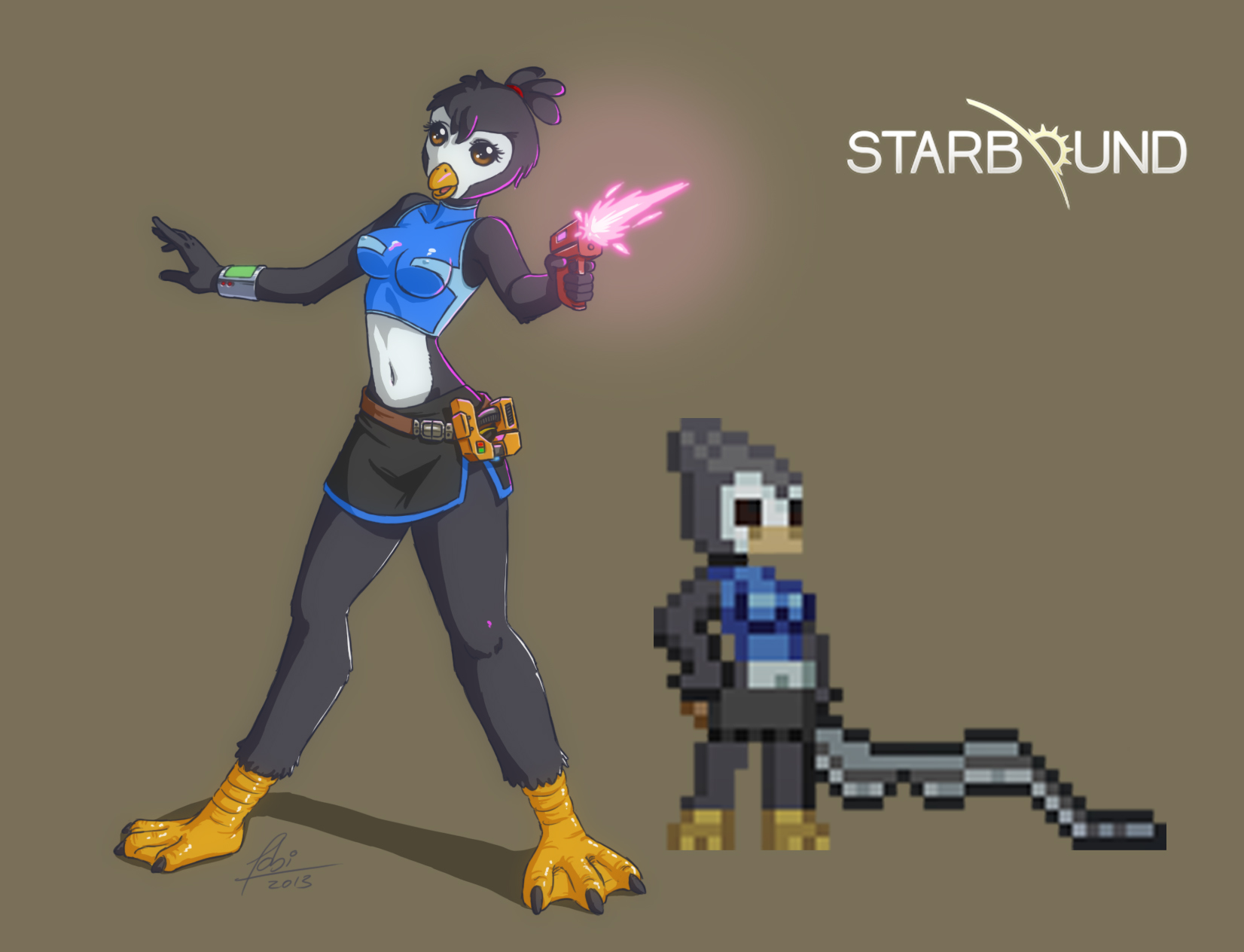 Some eye catching, woman pride, fan art by https://www.deviantart.com/tobsen85/art/Starbound-Character-418756489  ,of our lady-penguin explorer. Be warned, yes, She Is huggable but can zap you a new one!
7. The Walking Dead: A New Frontier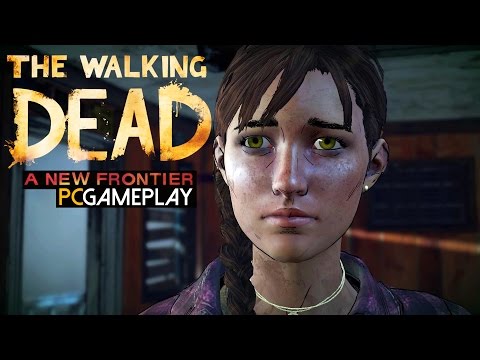 To be dead or undead, that is the question.
You are one of the last in a small fraction of civilization that has survived the literal walking dead horde that has wiped out all of mankind, leaving chaos, silence and guts in their wake. No one can be trusted but no one can be left behind. The fight for survival and the last of humanity is priority, so don't lose the frontier.
REASONS TO PLAY THE WALKING DEAD: THE NEW FRONTIER
Live this apocalypse and destroy the zombies that took all that you once knew and cared for.
Based on the walking dead comic series and tv series, you get see the storyline of how the zombies over ran and how the characters either lived or died.
It will test not only your survival instincts and skills, but your anxiety levels due to never knowing who to trust, and where the next zombie is waiting to eat your flesh.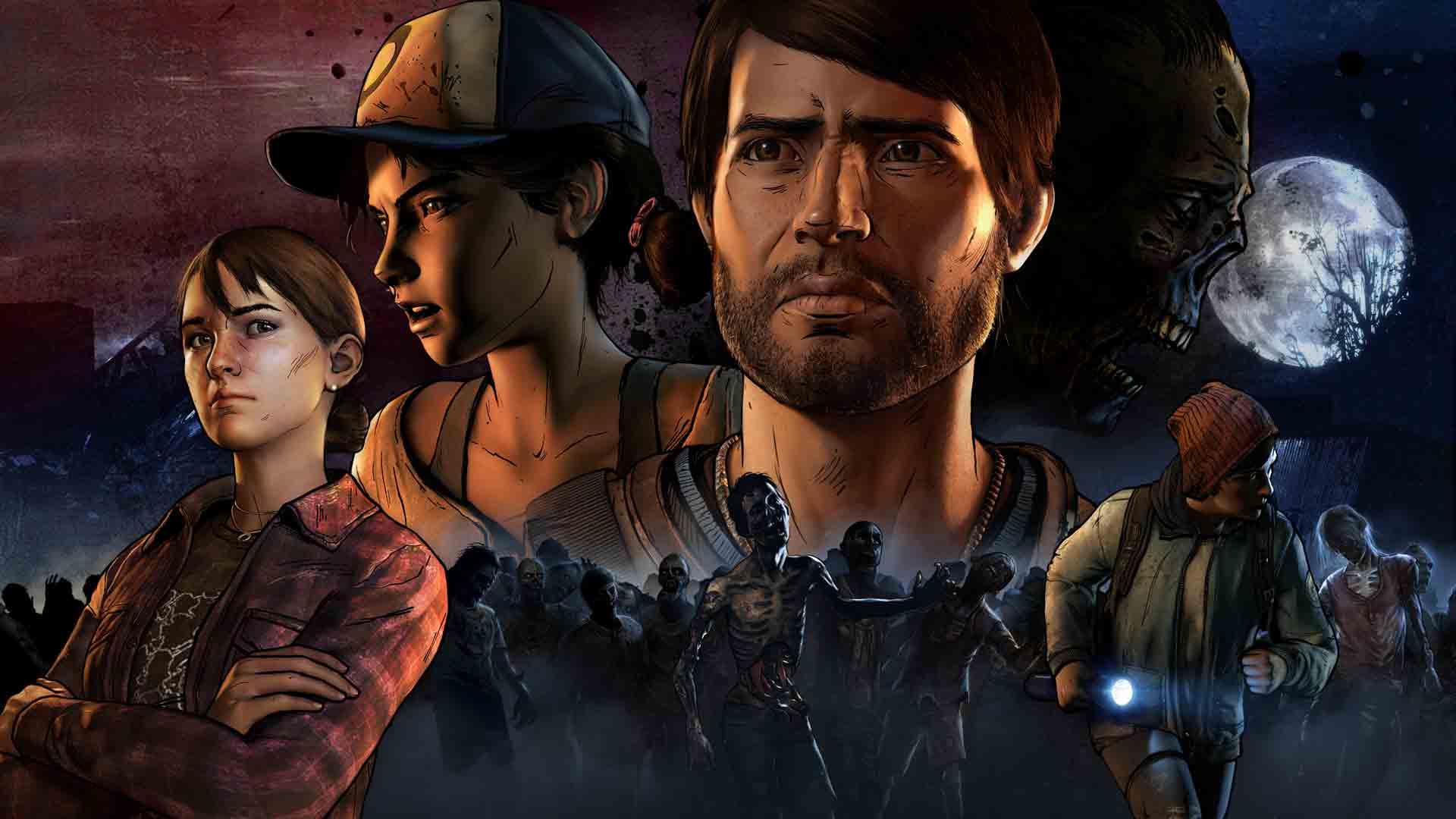 Unsure of who can be trusted amongst the living, but you can not fight the zombie hordes that run your world alone.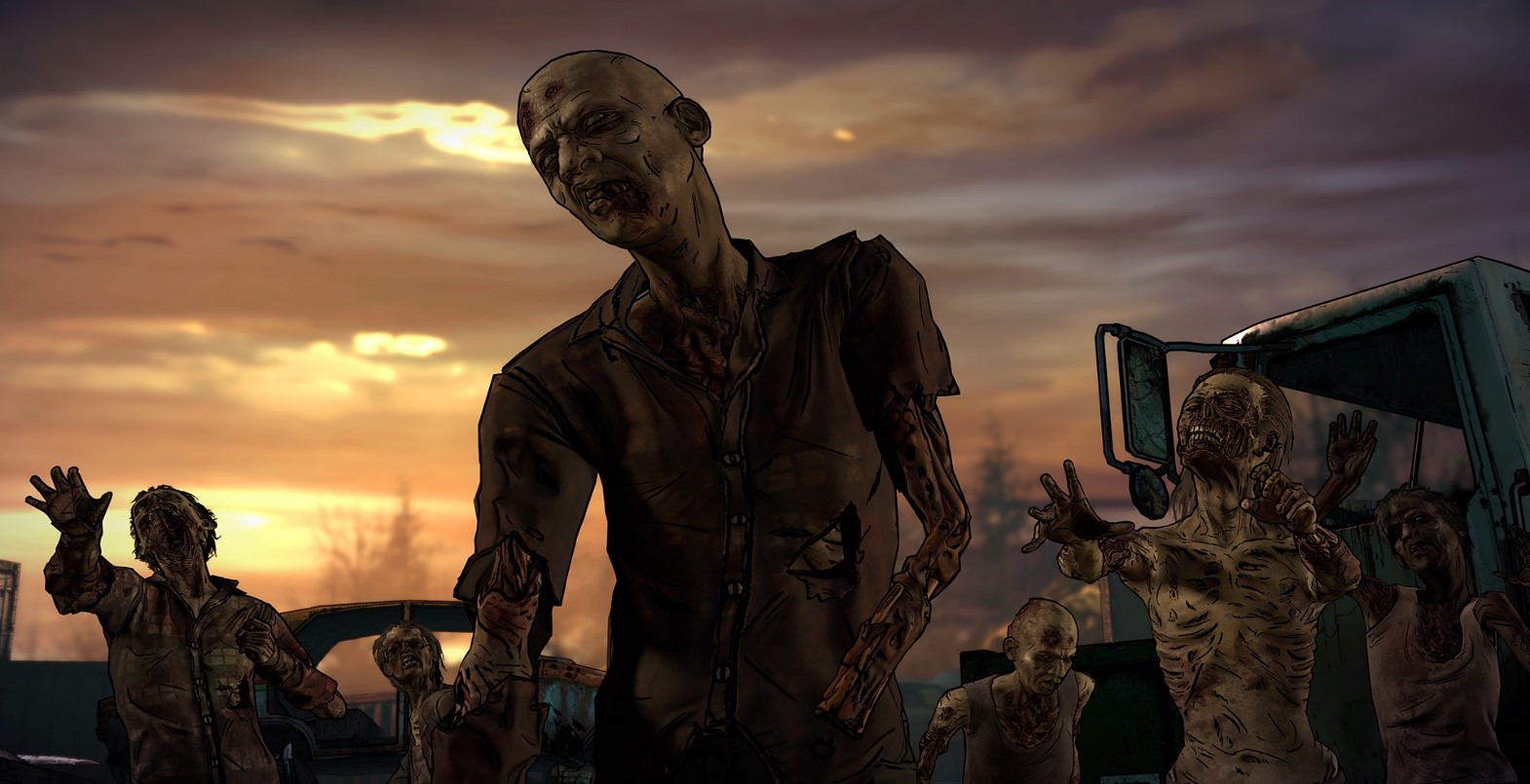 Do not take these ugly, mangled, weak looking beast lightly. The undead are deadly, and if you are not quick and prepared, they will eat you alive faster than you can say zombie.
6. Stardew Valley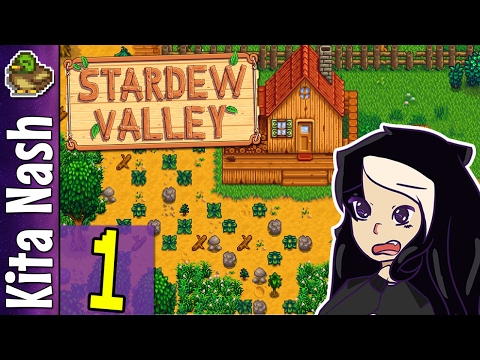 A new life awaits with your very own farm.
Star gazing will come very easy for you here, in your new life on your inherited farm. Your grandfather has died and left the farm in your hands. Test your farming skills, maintain a country-humble lifestyle, and tend to the animals that depend on you. Just don't forget to enjoy some star gazing every night after a long day, county girl.
REASONS TO PLAY STARDEW VALLEY
It allows you to be the boss of your own farm and learn how to maintain its upkeep and the livestock you have come to love.
Teaches a very valuable lesson about family ties and honoring an elder's legacy. I know, you must get used to this life providing lessons, for they are everywhere and in everything. Just saying.
You get to star gaze and live in a peaceful and rewarding country land as a country farm girl.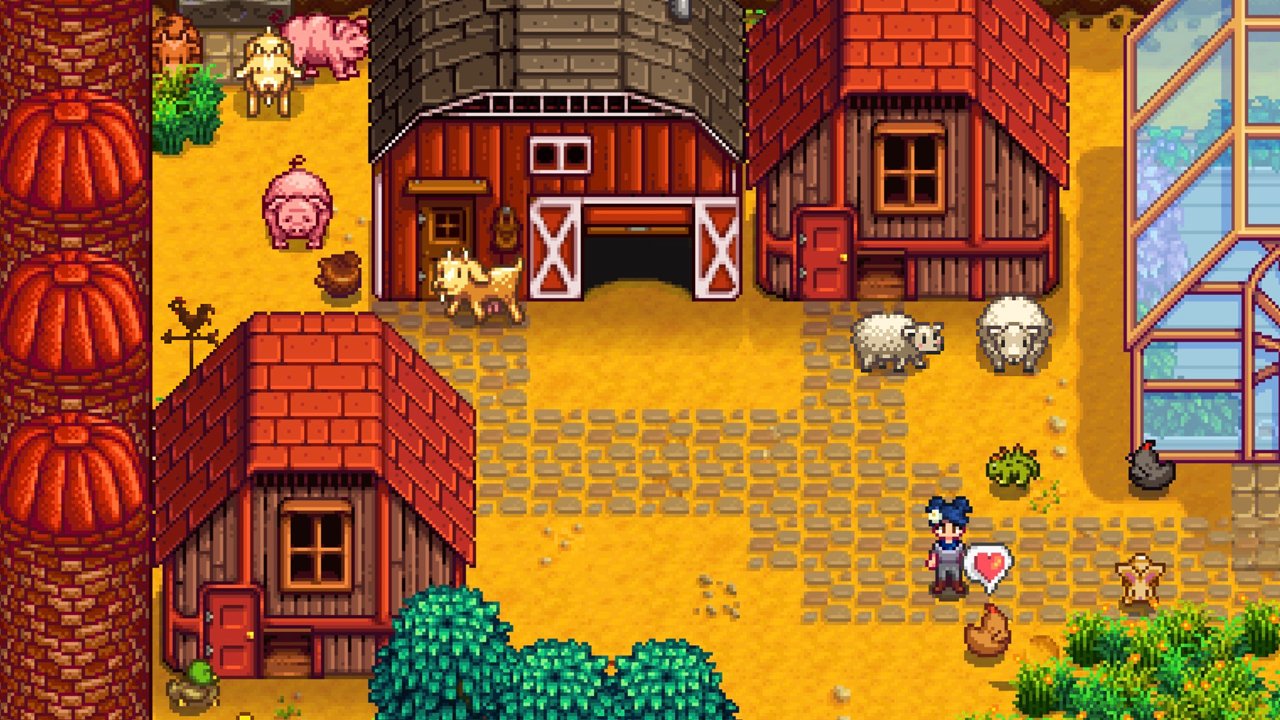 Love your farm, and It will love you in return. Look at all your happy livestock.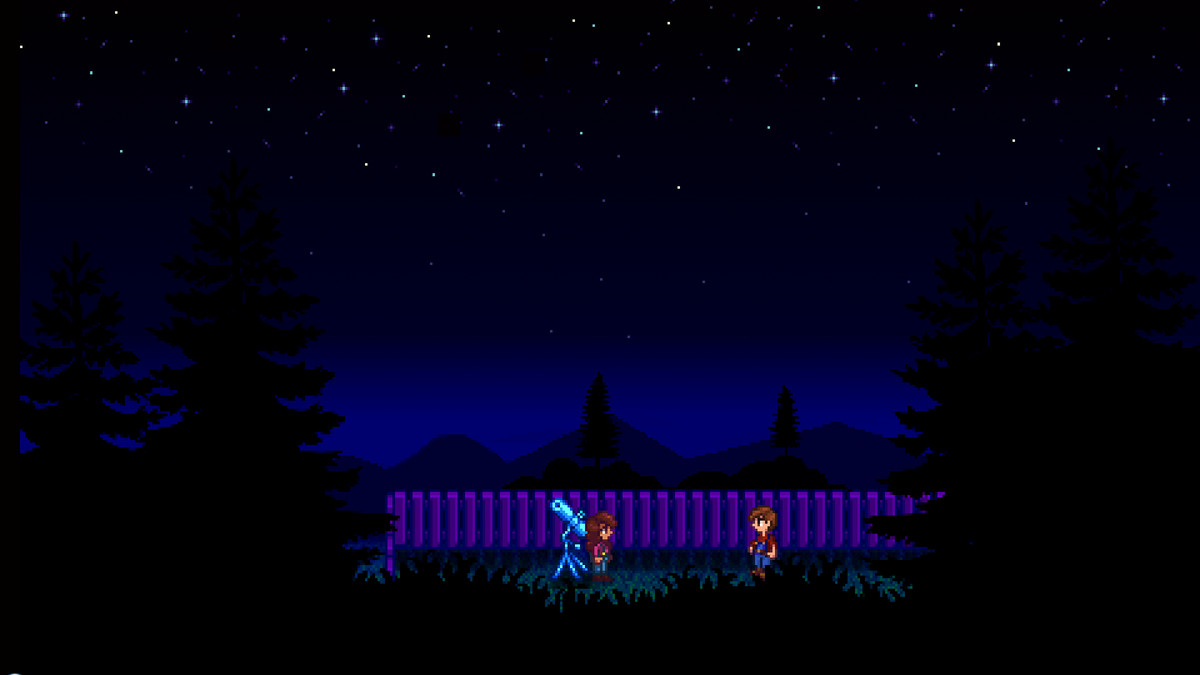 Take some time out of your busy farming life and go star gazing, little farm girl.
5. Fran Bow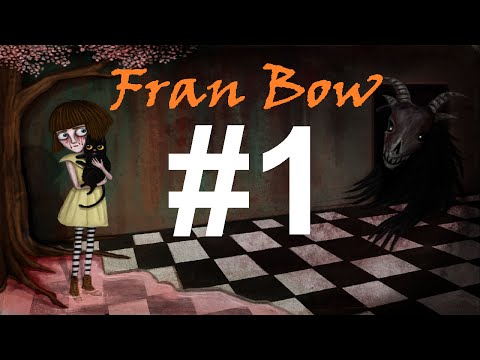 A new twist on gothic horror gaming. Not for the faint of heart.
You are now entering the world of Fran, a young orphaned girl that battles with a mental disorder and a fate that she did not deserve. You will question the real from the unreal, in this dark fantasy of surrealism and horror. So, don't be afraid, your mind is your greatest weapon.
REASONS TO PLAY FRAN BOW
It puts a very real understanding on mental disorders and anxiety and overcoming that as a weakness and using it as a strength.
It is very spooky and creepy, so your fear levels will be testing. Getting an occasional scare or spook can be fun.
As Fran, you get to decide between your dream world and reality through a very twisted and brain teasing adventure.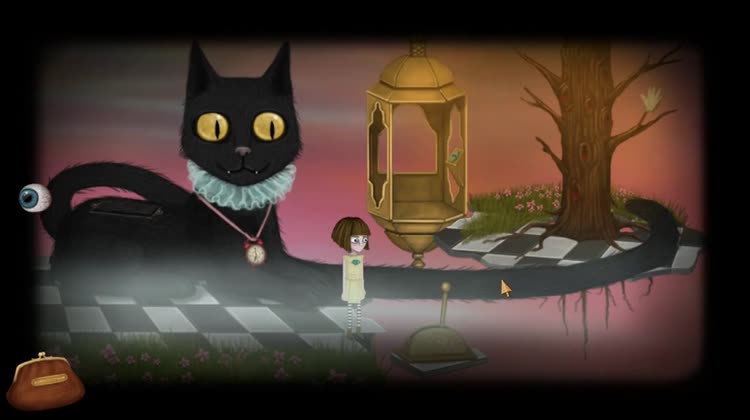 Fran loves her black cat, and he is in her dream world in many shapes, size and forms. Don't lose him, he will guide you.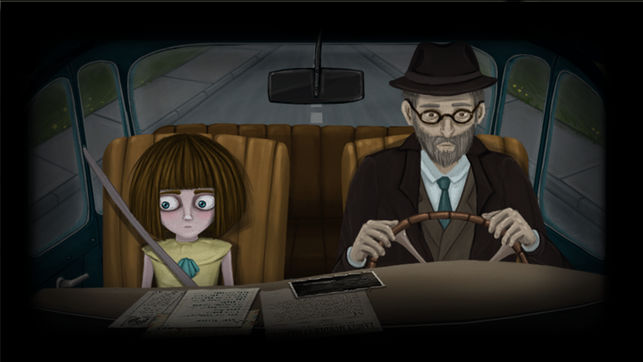 The loss of a loved one is hard, but to become an orphan, feeling all alone even when you are not, is even harder.
4.  Sims 4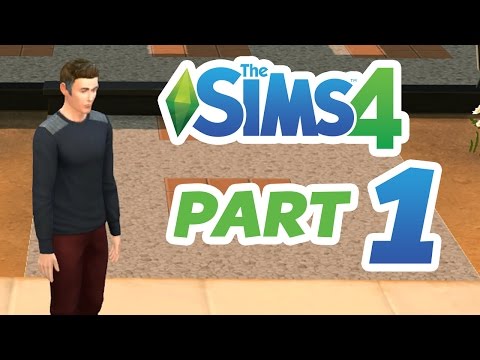 Your life can be anything that you want it to be.
The 4th of the series, and still extremely open world and customizable, you now live in the reality of living your very own dream life. Create your own character, build your personality, create and customize your own life, almost as If you were in a simulation of impossibilities. Doesn't seem practical? It doesn't have to be, it is your simulated life.
REASONS TO PLAY SIMS 4
This series got a major upgrade and larger grid of customization options that the first three lacked.
It is greatly customizable where you can create, change, live and even destroy however you please.
It has a unique but realistic way of relaying the message that being different and whatever you wish to be as a person, is okay and fun.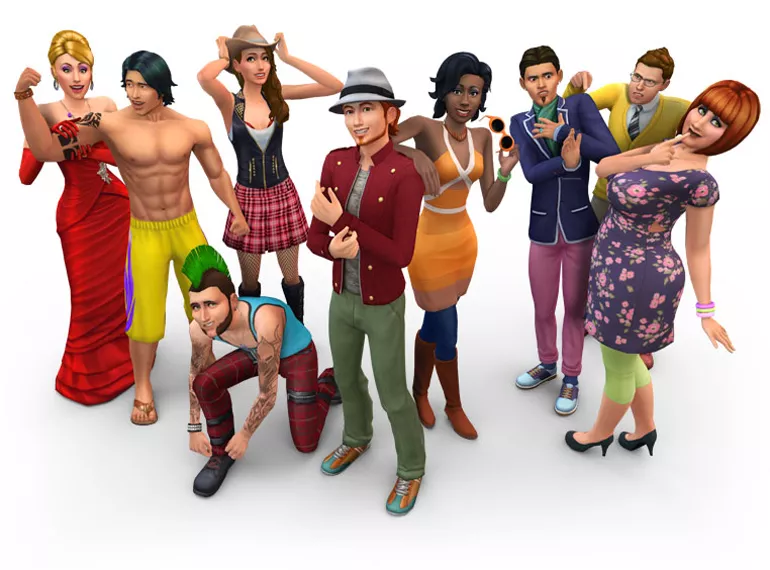 Be whoever you want to be, live however you want to live, look however you wish to look, it is your life!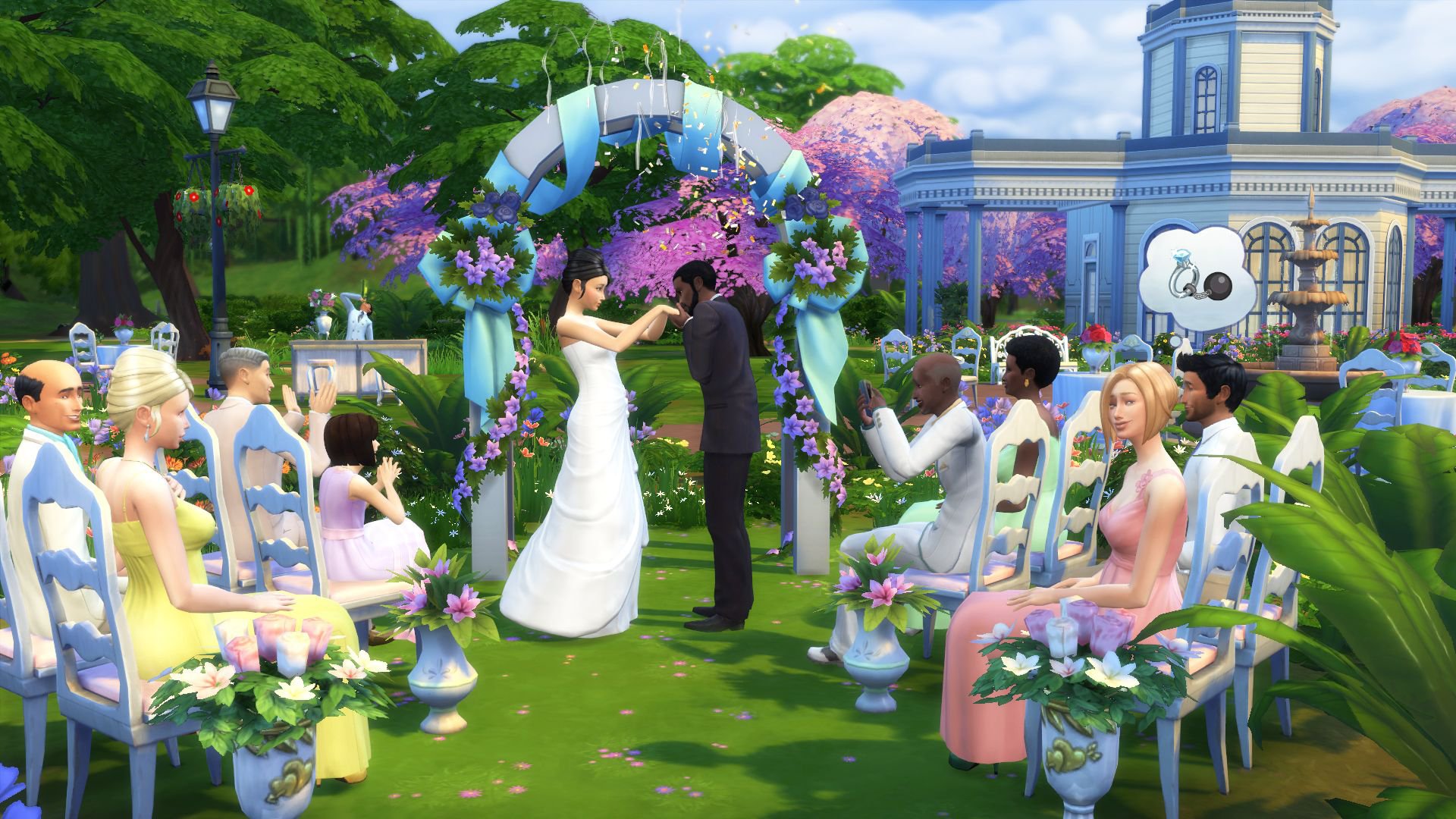 Every girl dreams of her wedding day, and marrying the man of her dreams, surrounded by the people who love you.
3. Cook, Serve, Delicious!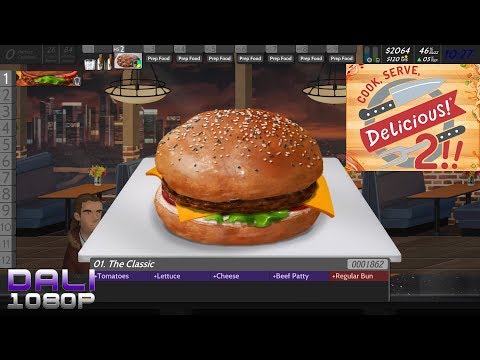 Cooking can be fun.
An open simulation where you are the chef? Sounds like a fun little challenge. The kitchen is your throne and often your playground, so treat it wisely. Now be sure to prep, cook and serve to get that customers satisfaction, so you do not receive a disgusting review. So, don't take this job lightly, and don't make the customer mad.
REASONS TO PLAY COOK, SERVE, DELICIOUS!
Gives you healthy food facts and ingredients.
It is the restaurant simulation version of the Sims, but with food service only, so you can be as creative and customizable as you want.
There is only one rule, satisfy the customers, so you don't have a lot of regulations and guidelines that limit the gameplay like most open sims.
All this scrumptious looking food will make you hungry! Go grab a snack as you cook, and serve- there you go, is that not just delicious?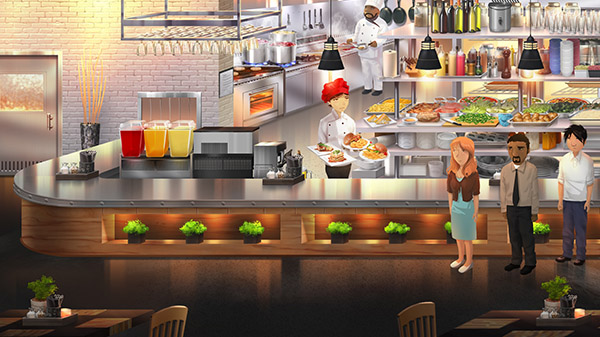 Some customers will watch your every move as you cook and serve their food, for the customer is always right…or so they say.
2. Life is Strange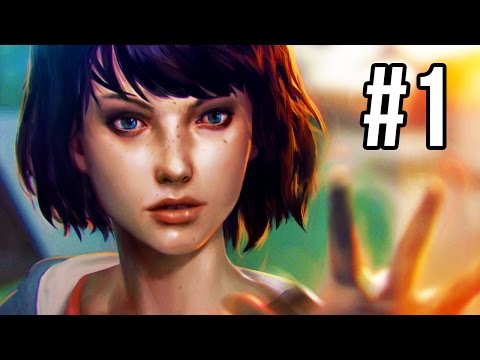 If you had the power to change something, would you?
You are now Max, a young troubled high schooler, with the power to rewind time, and possibly return the life of your best friend, who was brutally killed. Now, is this really a choice that needs to be made? Should you tamper with time just to have a loved one back? Time for a life lesson at its highest level; don't mess with time and death.
REASONS TO PLAY LIFE IS STRANGE
Get the chance to see how reliving and redoing events from the past can be beneficial and jeopardizing.
Several missions and mysteries to complete.
A clash of two stories in one, a side story and a main story that connect to the overall plot of the game will leave you entertained and inquisitive as you play.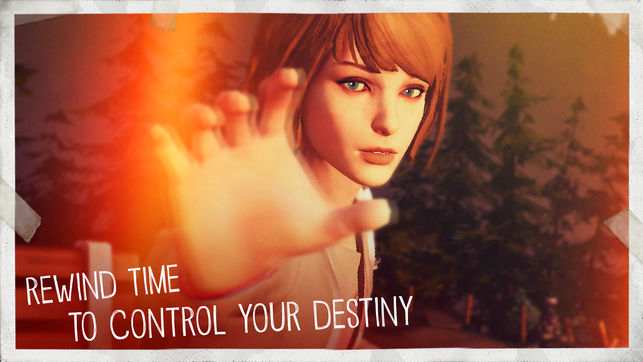 What would you do if you could rewind time and would It be worth it?
Some friendships will never die, even if they have a different track to follow.
1. Rise of the Tomb Raider
Don't let anyone ever tell you ladies, that you can't rise to the challenge.
You are your father's daughter, the greatest adventurer the world has ever known, and it is now up to you Lara Croft, to finish and add to his life's work. Rise and venture into the depths of his last adventure and into your new one. You are stubborn, strong and believe that anything is possible. Don't lose faith along the way in this dangerous and epic tomb raiding adventure.
REASONS TO PLAY RISE OF THE TOMB RAIDER
It is the epic sequel to the epic beginning, the Tomb Raider, that's enough for anyone to play for the first one was legendary.
Be an adventurer and discover new locations that connect and add to the prequel.
So realistic in the experiences of Lara's adventure as well as the emotional side to the story.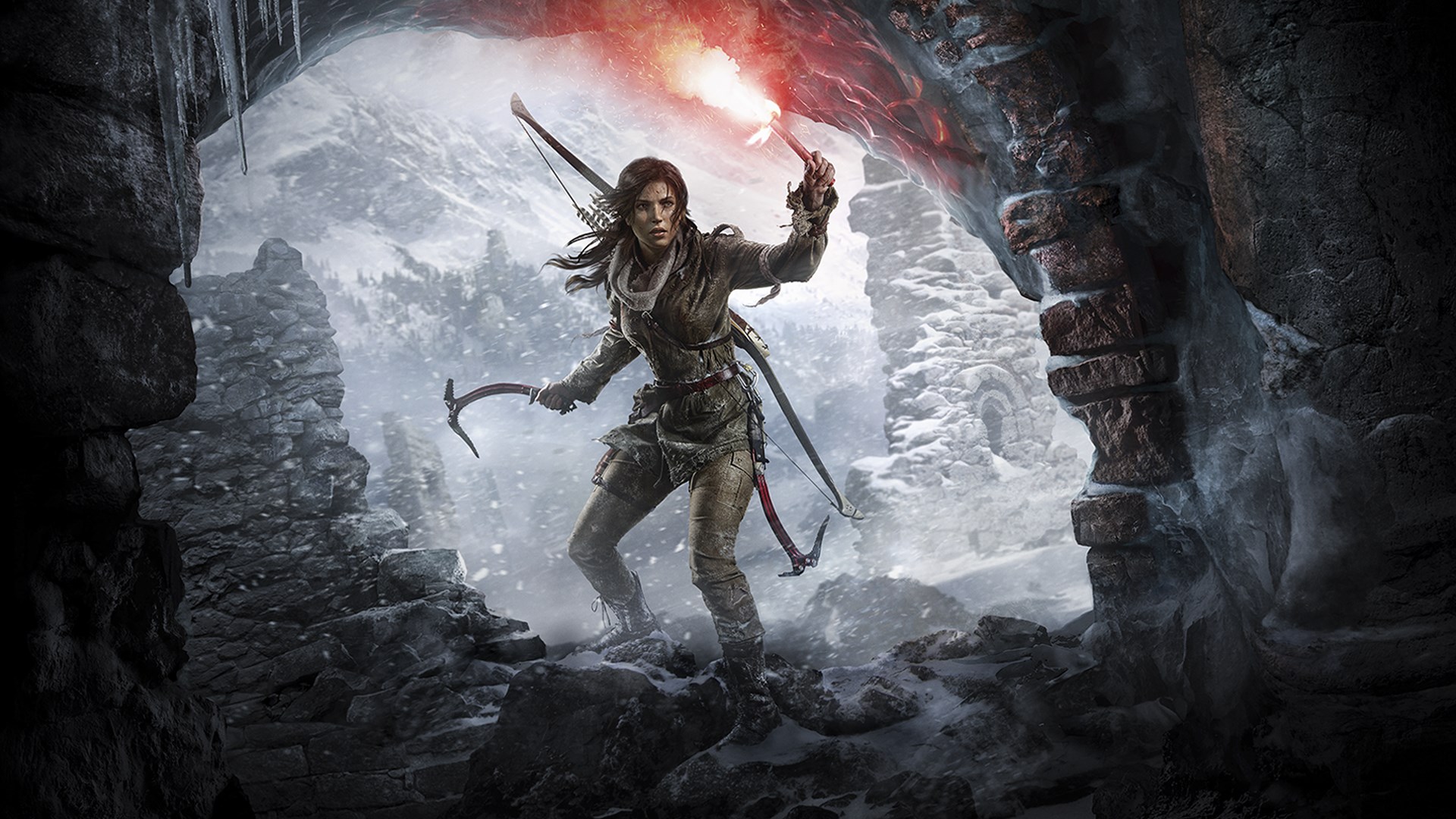 Leave no cavern unexplored and always be well equipped, for there are dangers around every corner.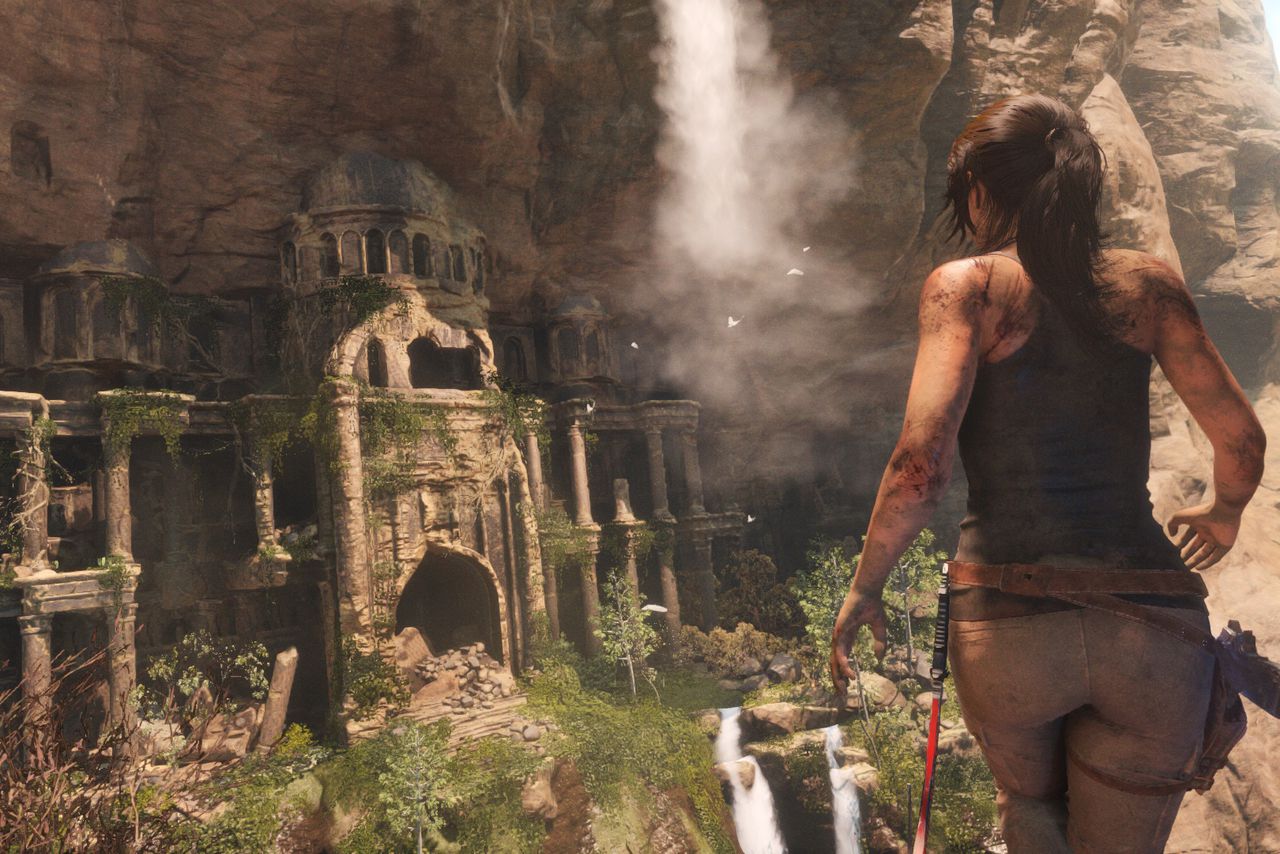 There are historic, fallen temples and buildings that will leave you breathless and curious.
Did this article entice your gaming powers for more female reneogading games? You're in luck! Here are a few more articles that you may be interested in. Enjoy! :)
You may also be interested in:
Image Gallery