10 Movies Every Skyrim Player Should Watch: Page 8 of 10
Updated: 23 Jan 2016 5:44 am
Viking theme + destructive dragons = Skyrim. You'll be "FusRoDah-ing" your way all throughout the game.
3. Spartacus (TV series)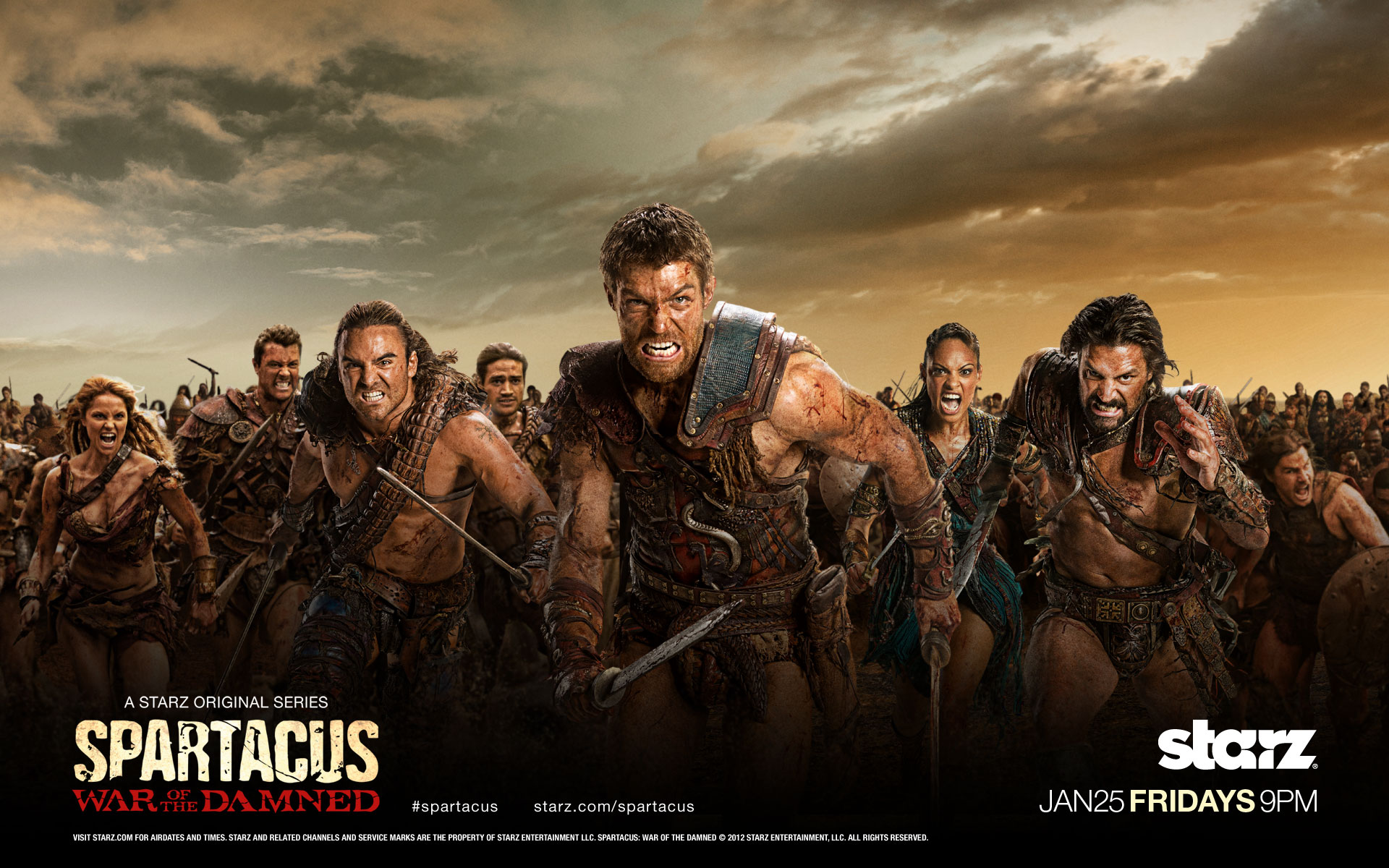 Looking for a fight? Spartacus and a thousand gladiators are up to the challenge.
The series revolves around Spartacus, a slave-turned-gladiator, and his exploits towards freedom.
Watching the opening scenes of the game and the series, you can't help but notice the similarity of seeing the protagonist captured and awaiting execution. The Roman vs. gladiator plot of the series resembles Skyrim's side story (though I personally feel it's the main) of the Stormcloak's and Imperial Legion's war for territorial supremacy and governance in Skyrim.
With the exception of magic and dragons, the dark, tense environment set in gladiator days, grisly combat scenes ending in bloodbath, and battle-hungry warriors wielding weapons ready to fight for their belief, is exactly the same scenario presented all throughout Skyrim. Wait 'til you reach the portion when the gladiators start rebelling and witness Stormcloak quest of liberating cities from Imperial control (or the other way around, depending on your choice) in action.
Andy Whitfield, the first actor who played Spartacus, looks like a real badass. If you want to look like him, there's a fan-made mod demonstrating how to replicate the look and built of the charismatic hero.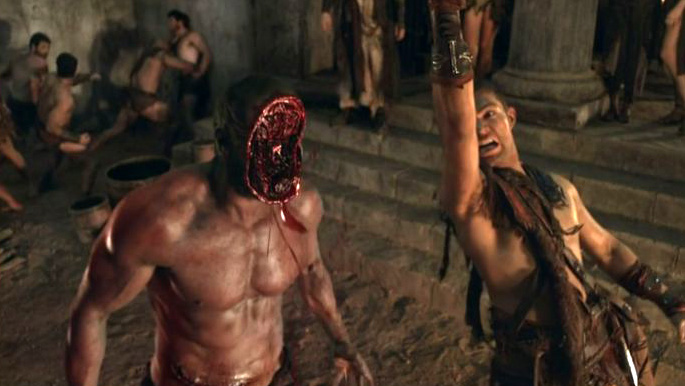 Brutality wins. Beheading and buckets of blood are half of the show's content.
Spartacus: Blood and Sand. Season 1 trailer.