[Top 15] Most Popular RPGs in the World
Updated: 29 Feb 2020 1:39 pm
Heroes at the Ready
[Top 15] Most Popular RPGs in the World
Role-playing games have always had a spot in every gamer's heart, as it's in their nature to not merely tell a story but to actually make you a part of one. Searching, however, through the thousands of RPGs out there to find the really good stuff, can be a bit tedious. The volume is overwhelming, and there's simply not enough time; fret not, friend. I've got you covered. Here's a list of the 15 most popular RPGs in the whole world.
15. Kingdom Come: Deliverance (Xbox One / PlayStation 4 / PC)
Kingdom Come Deliverance Gameplay
Take on the role of Henry, a simple, likable young man living a peaceful life in a European village set in the middle ages. He spends time helping his father's work as the town blacksmith, running various errands for his mother, and spending time with his girl or his mates. All that, however, is about to change, when a mysterious army completely ransacks your village, taking everything you love away from you. Embark on an epic journey of revenge, overcoming the harsh realities of the middle ages.
Copies Sold: 2 million since 2018
https://en.m.wikipedia.org/wiki/Kingdom_Come:_Deliverance
I Need A Hero: Travel to harsh and unknown lands to find those who wronged you. You shall have to face many challenges along the way, but taking them head-on will only make you stronger.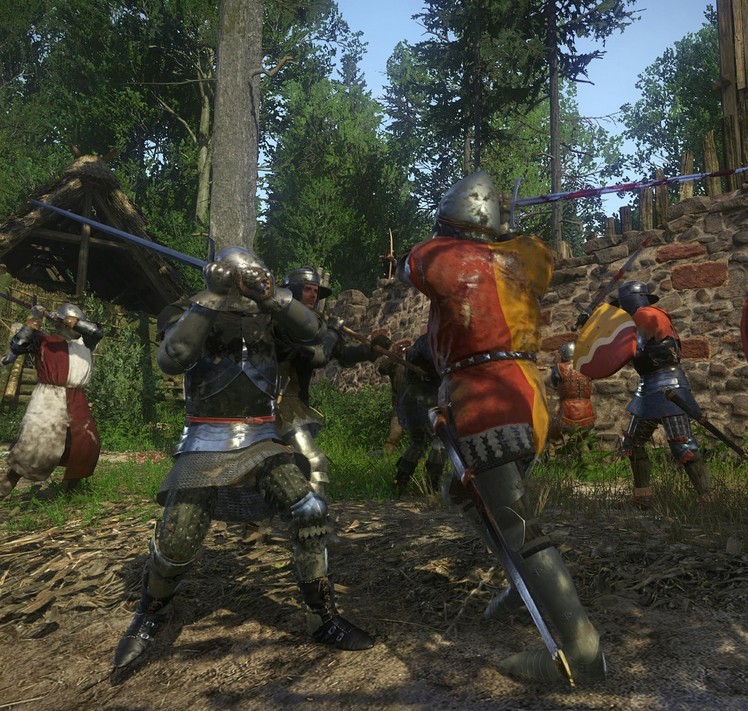 Fight Like A Knight: The sound of swords clanging is often heard in this tale of vengeance and honor, and it's one of the last things many of your foes will ever hear.
14. Fallout 4 (PlayStation 4 / PC / Xbox One)
Fallout 4 Gameplay
In Fallout 4, players experience the dramatic aftermath of a nuclear war. Making it in this unrelenting purgatory of a post-nuclear wasteland requires not only hard work and determination but also skills in survival and combat. Gather equipment, scavenge for supplies, augment your weapons, and most importantly, develop your own playstyle. Build your own character, rise to power; play by your own rules.
Copies Sold: 14.91 million since 2015
https://www.statista.com/statistics/504477/global-all-time-unit-sales-fallout-games/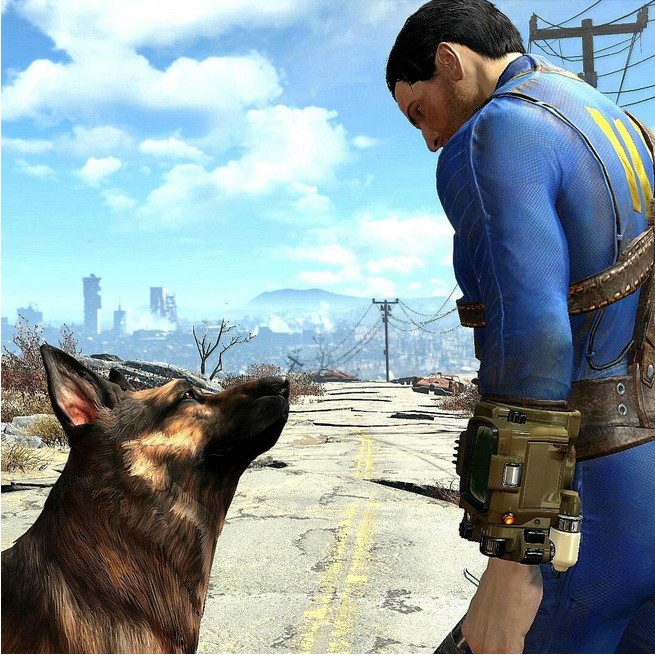 It's Been A Rough Day: Friendship comes in all shapes and sizes in this apocalyptic world. You'll need it if you're gonna make it in this cutthroat world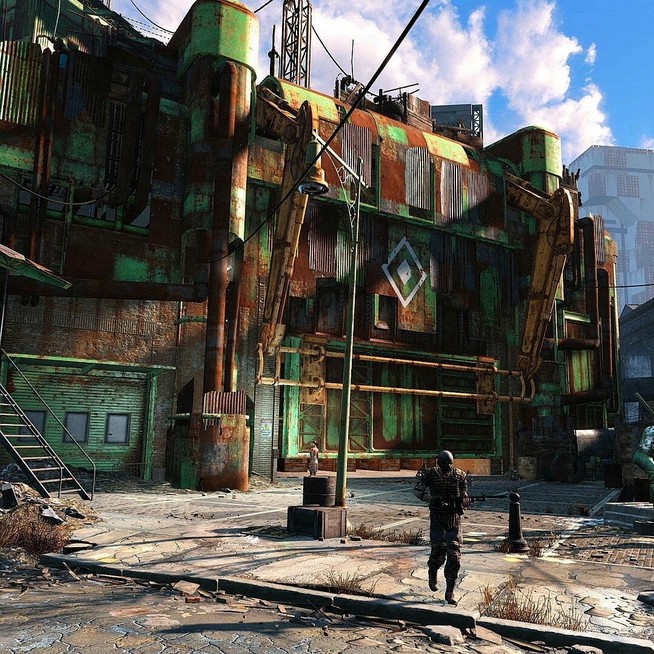 Home, Nuked Home: Gaze in wonder at the shattered beauty of a world destroyed by war.
13. Dragon Age Inquisition (PlayStation 4 / Xbox 360 / Xbox One / PlayStation 3)
Dragon Age Inquisition Gameplay
The bad news is a huge blast of unknown origin ripped through the sky creating a tear in reality of sorts, a vortex that could swallow the whole world. And it's mostly up to you to fix it. The good news is, awaiting before you is an adventure unlike any other; Travel to big cities and small towns, climb over hills and across mountainsides, fight mere mortals and dragons, and take on various side quests as you amass skills and perks to save the world as we know it.
Copies Sold: 2.34 million since 2014
http://www.vgchartz.com/db/game.php?id=81792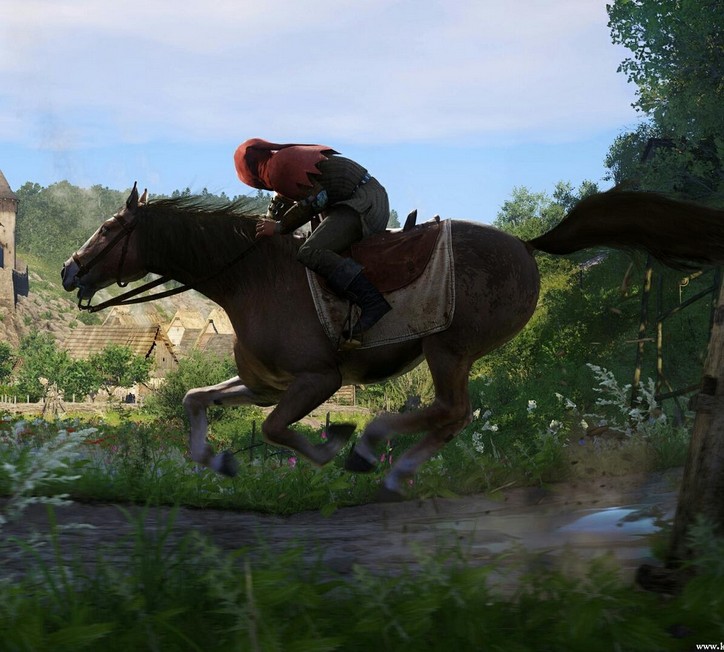 Unlimited Exploration: Search every corner of this open world to uncover amazing secrets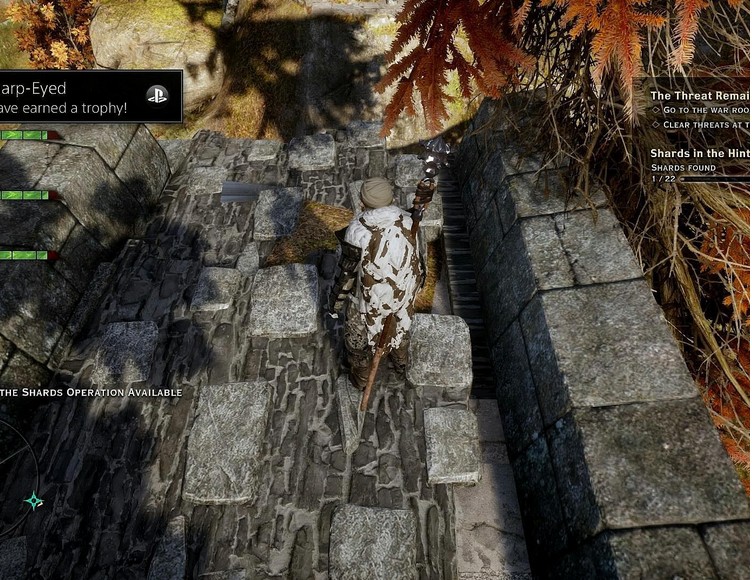 Playing With Fire: Cast deadly spells and rain down fire upon your enemies
12. Elder Scrolls Online (PlayStation 4 / Xbox One / PC)
Elder Scrolls Online Gameplay
As an escaped prisoner with your soul stolen by the prince Molag Bal, ruling in the realm of Oblivion, you have a tough but rewarding journey ahead of you. Finding and taking revenge on the Daedric prince may be on your mind along the way but there is lots more to do in this magical world. Engage in battles with various creatures, develop your magical powers and skills, and take on several quests; anything from kill lists to seeking mysterious objects. Customize your character any way imaginable, from getting the silliest looking costumes with fun gestures and emotes to contracting Lycanthropy or Vampirism.
Copies Sold: 13.5 million since 2014
https://www.forbes.com/sites/davidjagneaux/2019/06/14/elder-scrolls-online-13-5-million-elsweyr/#47c25ae1a421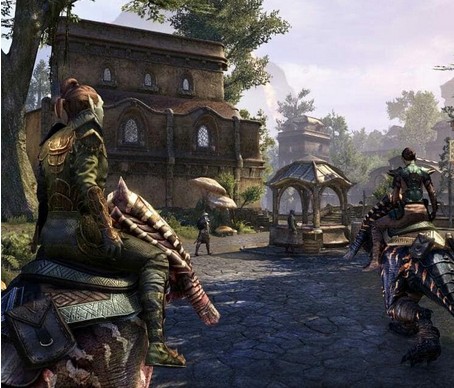 Beautiful Creatures: You will meet many strange and beautiful creatures on this journey, some of them friendly, others not so much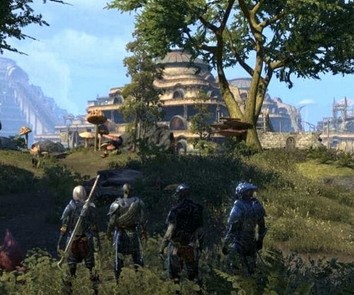 With A Little Help From My Friends: Make powerful alliances, form groups and bring your friends along for the ride
11. Skyrim (PlayStation 4 / Xbox One / PlayStation 3 / Nintendo Switch / Xbox 360 / PC)
Skyrim Gameplay
You are a hero, the legendary Dovahkiin, whose ultimate quest is to save the frozen nation of Skyrim. In a world relentlessly trying to kill you, fight off bandits, dodge law enforcement, slay dragons and keep on growing as a wise warrior whose bravery is beyond comprehension. Travel through caves, shacks, haunted forts, and dungeons, meet fellow travelers and unveil old legends in Skyrim's overwhelmingly large open world.
Copies Sold: 30 million since 2011
en.wikipedia.org/wiki/The_Elder_Scrolls_V:_Skyrim#Sales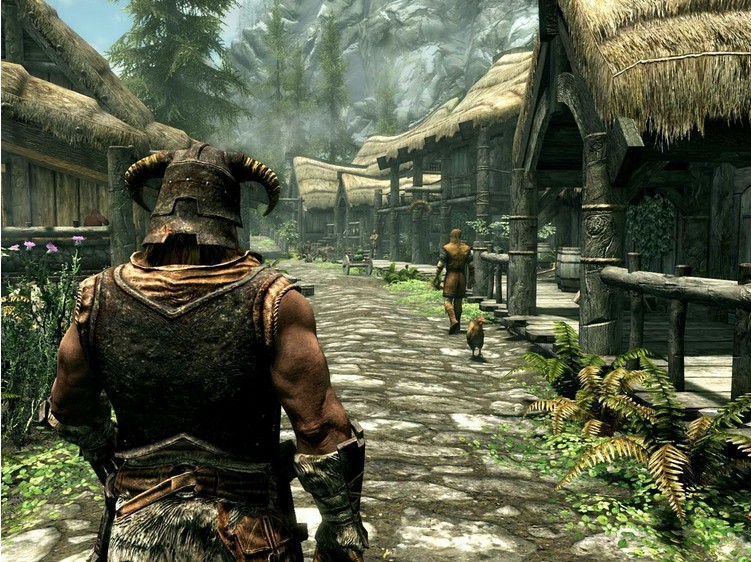 A Barbaric Warrior: Your prideful stride, large weapons, and huge muscles let your enemies know what's up.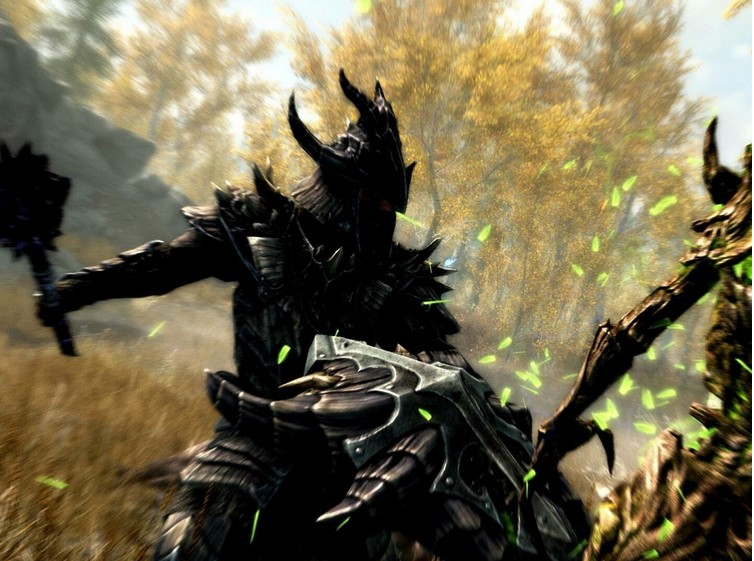 Epic Battles: Experience cinematic battles that will forever be engraved in your memory as some of the best gaming moments ever
10. DARK SOULS™ III (PlayStation 4 / Xbox One / PC)
Dark Souls III Gameplay
In Dark Souls III you play as an undead warrior, a hero cursed to wander the dangerous, strange land of Lothric. A land threatened by a world-ending, reality crushing eternal darkness. Defending your world is going to take everything you 've got as you will have to take on countless enemies, travel through less than welcoming territory, and grow your fighting skills to ultimately realize your full potential as a heroic adventurer.
Copies: 3 million since 2016
https://en.m.wikipedia.org/wiki/Dark_Souls_III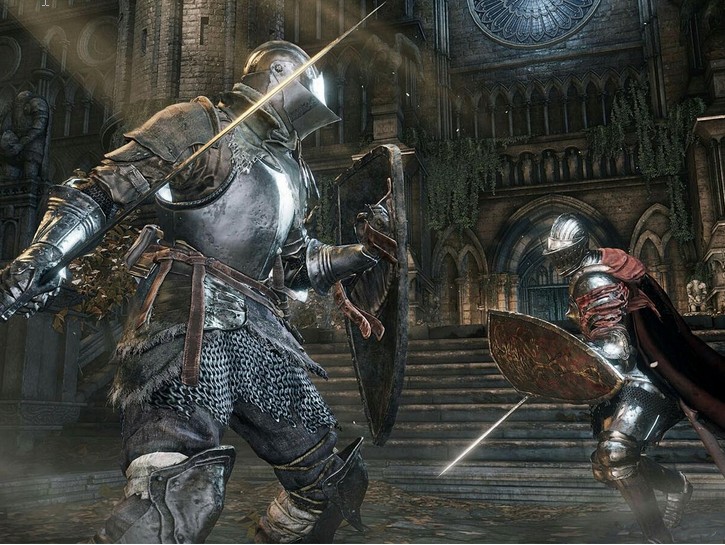 Mano A Mano: Fight like a gladiator of epic proportions. You'll need to learn to time your attacks perfectly in this brutal and merciless open-world arena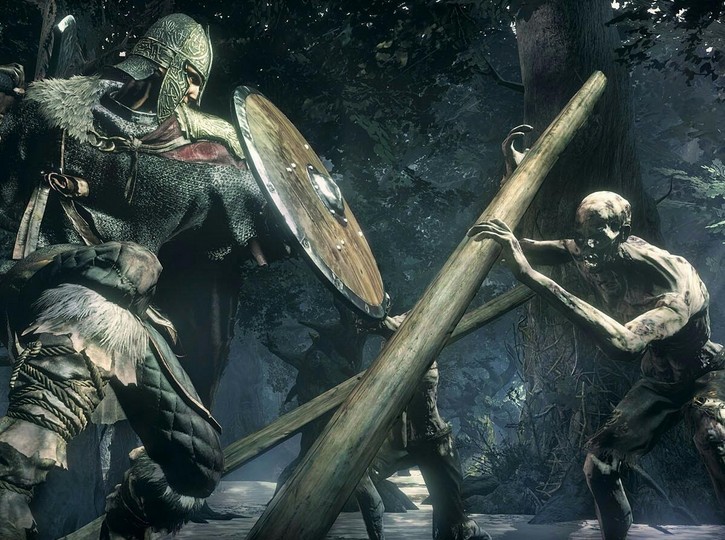 Of Monsters And Men: Battle is perilous, especially when fighting supernatural creatures hellbent on gutting you
9. Assassin's Creed® Odyssey (PlayStation 4 / Nintendo Switch / Xbox One / PC)
Assassin's Creed Odyssey Gameplay
Assassin's Creed makes you the protagonist of a truly compelling story. A story about loyalty, family, betrayal, vengeance and the balance of powers at play in an era of great importance. Follow the story of Kassandra, a warrior with a sad history and a future full of hardship, in the iconic world of Ancient Greece. Meet important historical figures, travel to awesome locations and fight with every era-appropriate weapon available on a noble quest for justice.
Copies Sold: 3.18 million since 2018
http://www.vgchartz.com/game/222151/assassins-creed-odyssey/sales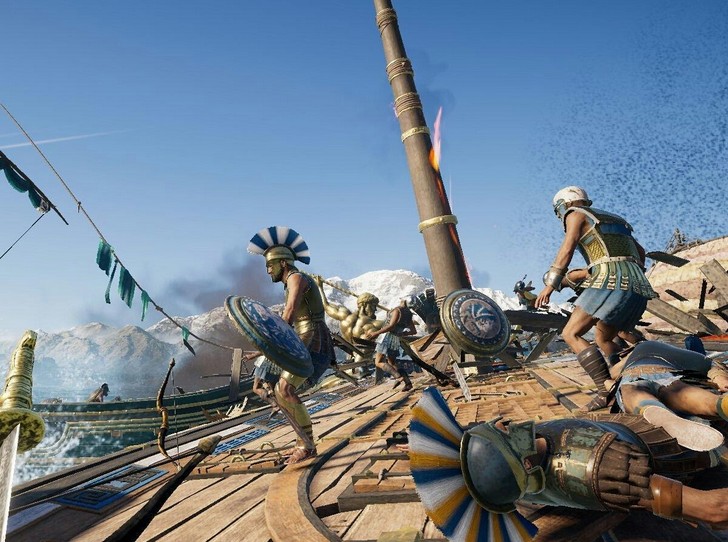 Prepare For Battle: Every moment in this game is a moment well spent, whether you're sailing towards a breathtaking Greek island or taking lives for a worthy cause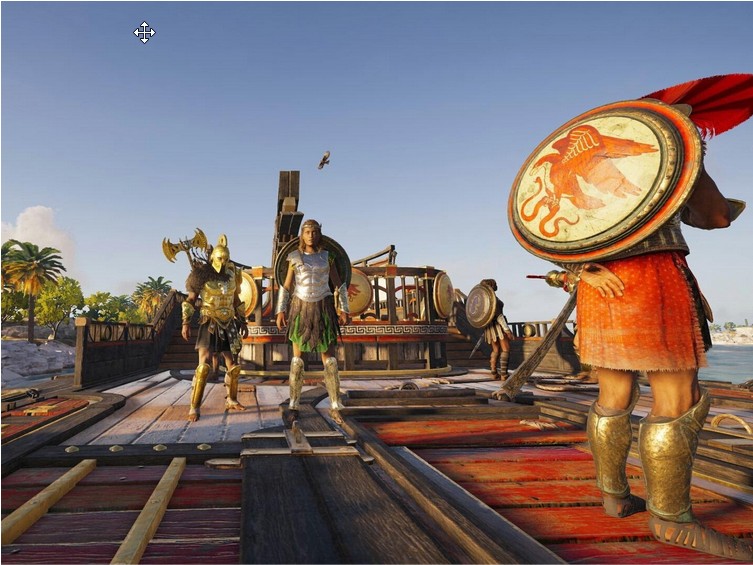 Do I Know You: In this installment of Assassin's Creed, you will meet many historically famous generals, philosophers, and politicians
8. Stardew Valley (PlayStation 4 / PlayStation Vita / Nintendo Switch / Xbox One / PC / Android / iOS)
Stardew Valley Gameplay
Your daily dose of wholesomeness, coming right up. As you find yourself tired of grinding in your daily routine working for corporate stooges, you decide it's time to make a change at last. It just so happens, that your late grandfather has left you the deed to an abandoned plot of land, located among the hills of Stardew Valley. Grow your crops and prosper with what your land offers, go for some fishing now and then, and, of course, don't let any evil corporation destroy your business.
Copies Sold: 3.5 million since 2016
https://en.m.wikipedia.org/wiki/Stardew_Valley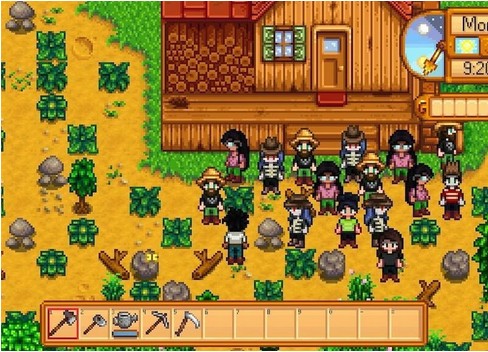 I AM Here To Make Friends: This wholesome game offers many opportunities to make new friends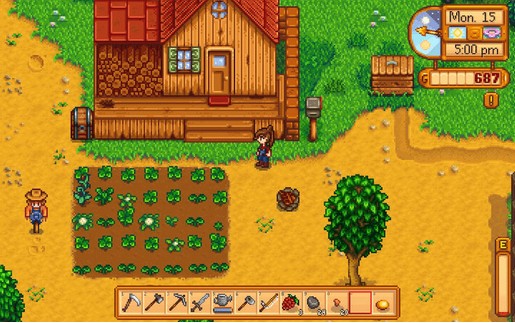 Let It Grow: Watch as you crops yield more and more profit, and create something you can really be proud of
7. Middle-earth™: Shadow of Mordor™ (PlayStation 4 / PlayStation 3 / Xbox 360 / Xbox One / PC)
Middle-earth: Shadow of Mordor Gameplay
Journey through the perilous land of Mordor and unveil the truth about the spirit that compels you. Learn the origin story of the Rings of Power and grow your strength as a legendary warrior. There will be plenty of missions that will put your power, speed, and resilience to the test, but your skills will truly be put to the test when you confront the evil of Sauron.
Copies Sold: 3.19 Million since 2014
http://www.vgchartz.com/game/77129/middle-earth-shadow-of-mordor/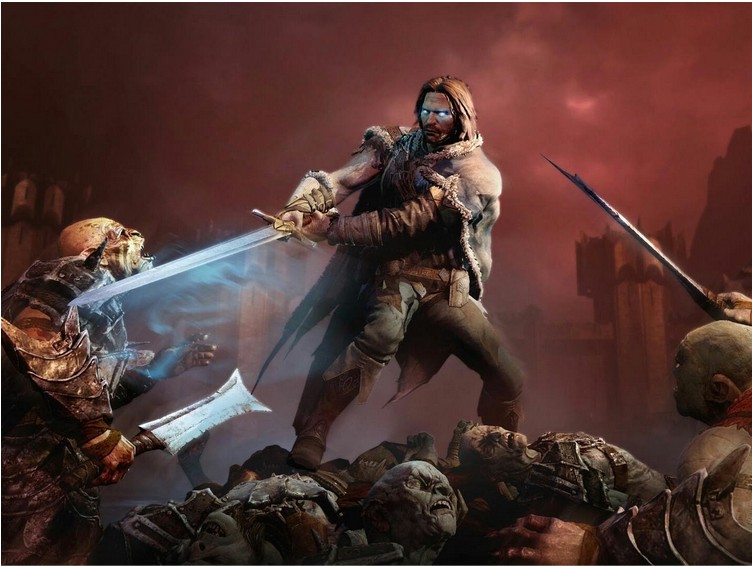 A True Hero: Slay your enemies with no mercy whatsoever, this is a cutthroat world after all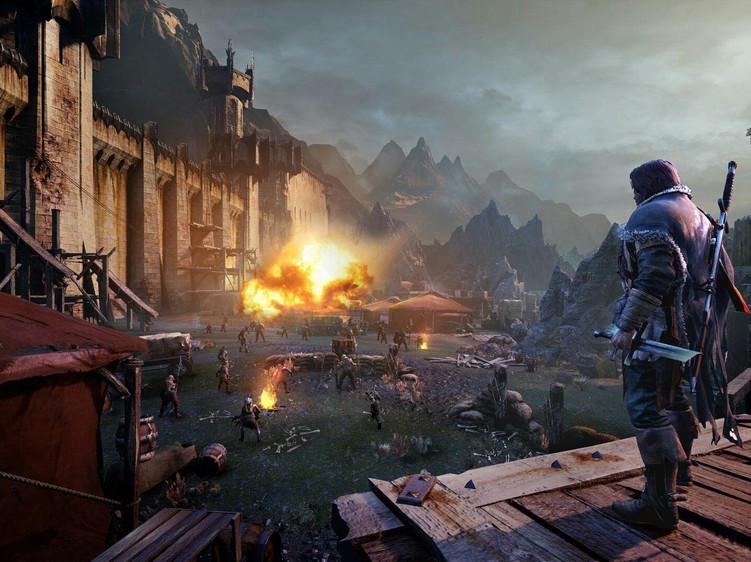 Mythical Creatures: Expect to run into all kinds of insane monsters; whether you want to engage in battle with them or not, you might have to do so anyway
6. Mount and Blade (Android / PlayStation 4 / Nintendo Switch / Xbox One / PC
Mount and Blade Gameplay
Brace yourself for epic battles on foot, horseback, or at the head of your very own army of destruction. Mount and Blade is a wide-open role-playing game; one where you get to make the story. Become the sole creator of your character, deciding what kind of skill set you will develop and establishing your personality traits. If you have what it takes, you might just become a hero of the medieval land of Calradia.
Copies Sold: 7 million since 2008
https://venturebeat.com/2017/05/05/mount-blade-takes-on-esports-after-selling-7-million-copies/amp/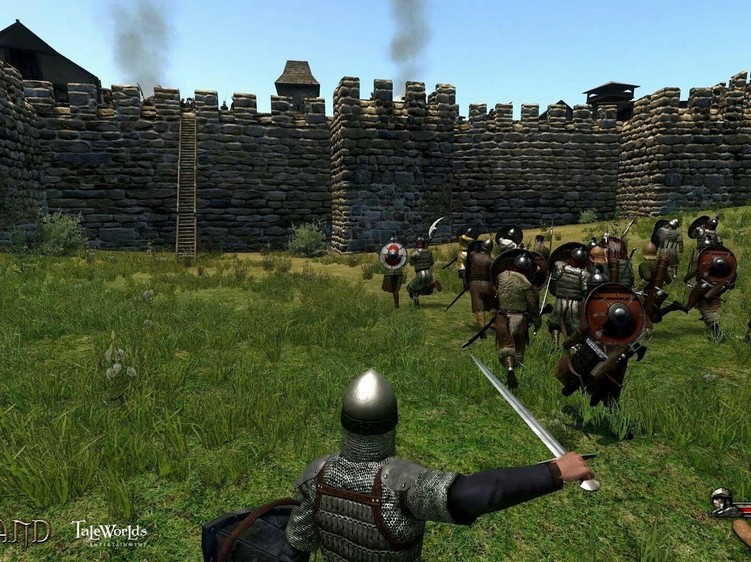 Commander And Chief: Make your own destiny; no one tells a heroic warrior such as yourself what to do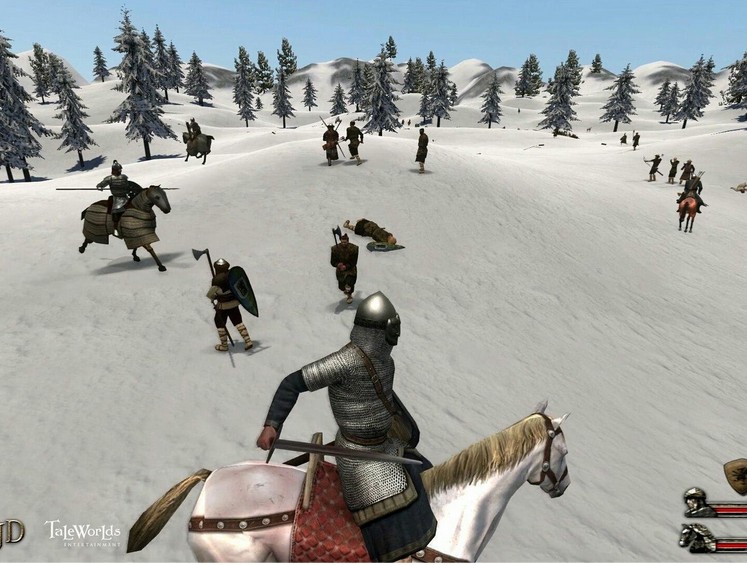 Wandering In A Strange Land: Horseback is one of many ways you get to traverse through this dangerous open world
5. Borderlands 3 (PlayStation 4 / Xbox One / PC)
Borderlands 3 Gameplay
At the dark corner of the galaxy, there's a group of planets shamelessly drained of their resources by corporations of militaristic nature. A mix of constant crime and pretty much constant violence, the Borderlands is your one true home and native land. Play solo or co-op to loot and shoot through this vault raiding, chaos fuelled adventure, developing your own skill trees and playstyle.
Copies Sold: 5 million since 2019
https://en.wikipedia.org/wiki/Borderlands_3#Sales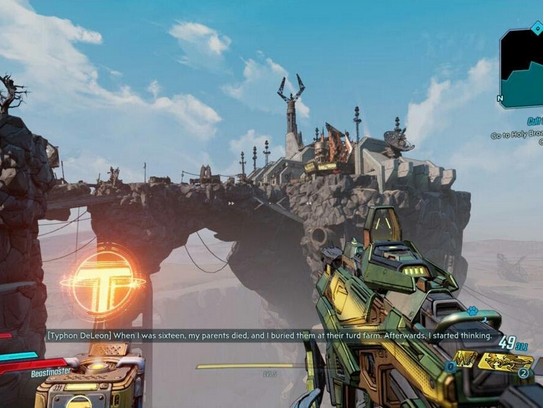 Another World: Experience what this futuristic mayhem fuelled environment has to offer; beautiful scenery, hundreds of great weapons, and a whole lotta destruction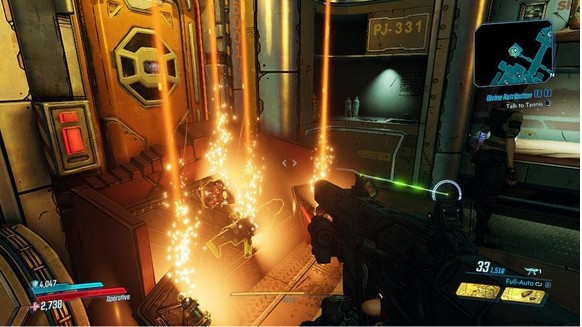 Let's Fight!: Aggressive running and gunning players can get all the fun in the world with a vast arsenal and many opportunities to use it
4. The Outer Worlds (PlayStation 4 / Nintendo Switch / Xbox One / PC)
The Outer Worlds Gameplay
On some remote location of the solar system, a mad scientist thaws you out of a cryostasis control panel in an abandoned colony ship. And so your adventure begins, as you take on the role of a janitor named Pippin. Journey through a corner of the galaxy that's been almost utterly destroyed by brutal corporations, form a small gang of misfits and cheat, steal or laser blast your way to wealth - not spiritual wealth but the kind that actually matters.
Copies Sold: No Official Number Released
http://www.pushsquare.com/news/2019/11/the_outer_worlds_sales_have_exceeded_expectations_seems_to_be_a_hit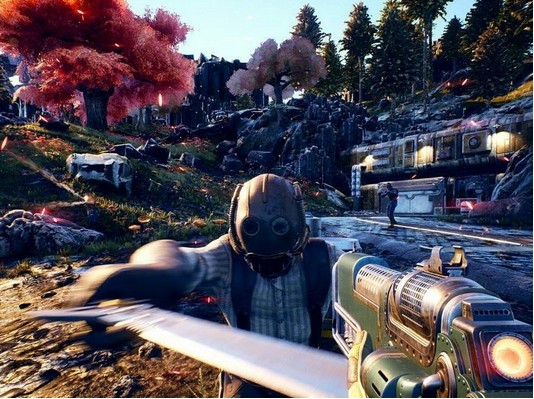 Eyes Wide Open: Death can come from anywhere in this game, so keep an eye out for strangers who'll try to stab you in the back, literally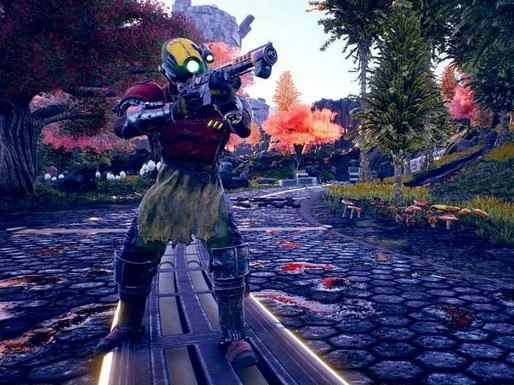 A Strange World, Indeed:: The game's meticulous design and unique style seamlessly bring exciting, interesting and otherworldly characters to life
3. The Witcher 3 (PlayStation 4 / Nintendo Switch / Xbox One / PC)
The Witcher 3 Gameplay
Play as protagonist Geralt of Rivia, one of the only remaining Witchers, and face the anguish of just being alive in the unforgiving world of the dark ages. Let the story blossom in organic and, sometimes, completely unscripted ways while you scour the six open-world regions of the game. As you seek your ward and daughter figure Ciri, you must contend with a magical, mystical force that's called the Wild Hunt. You will need to depend on your natural exploration abilities whilst journeying towards your quest, often forcingthe anguish of being a Witcher and the dark ages upon you.
Copies Sold: 40 million since 2015
https://en.wikipedia.org/wiki/The_Witcher_3:_Wild_Hunt#Sales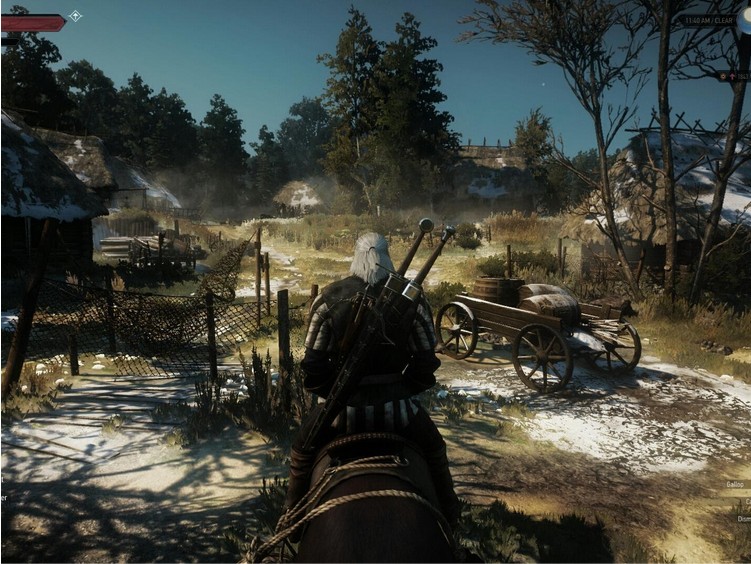 I Am The Passenger: Traverse through various beautiful locations as you move forward, towards your quest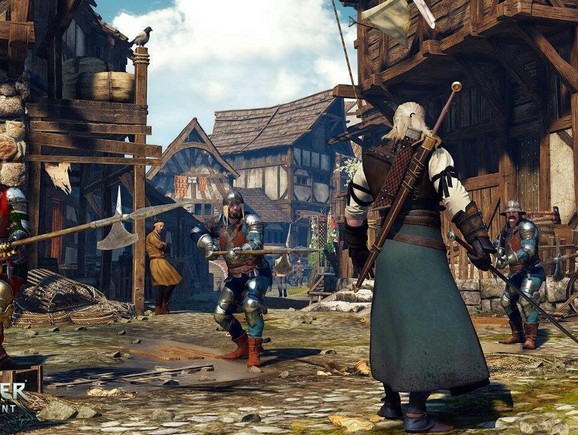 Never Fear: No matter who or what you're up against, your fighting skills can't be matched… or can they?
2. Divinity: Original Sin 2 (PlayStation 4 / Nintendo Switch / Xbox One / PC)
Divinity: Original Sin 2 Gameplay
The Divine is now gone, perhaps forever. The Void is getting closer and closer. The mystical powers currently fast asleep within you; well they are about to awaken. Choose what kind of creature you wanna be, gather a group of allies and strengthen your relationships with your companions. Engage in awesome battles in this magical medieval-esque world, fighting your way to becoming a god.
Copies Sold: 1 million since 2017
https://en.m.wikipedia.org/wiki/Divinity:_Original_Sin_II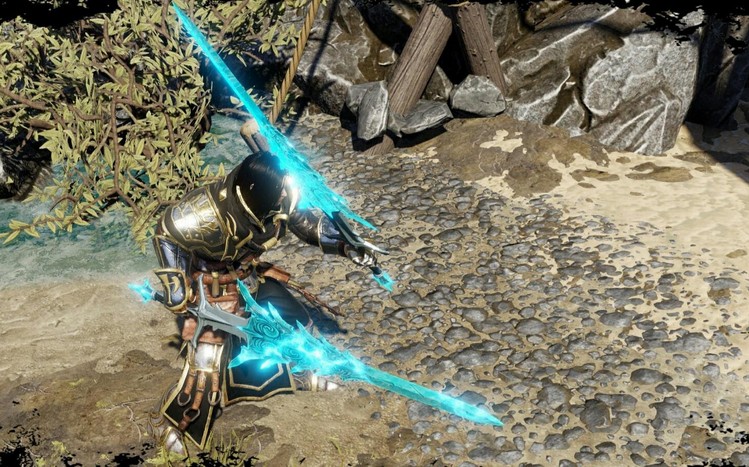 Lethal Weapon: Your mystical powers combined with your skills in close-quarter combat make you a power to be reckoned with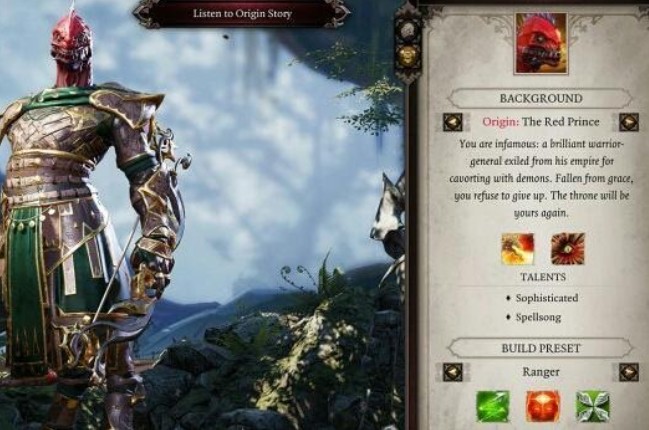 Choose Your Style: The game's various customization options make it possible for you to let your imagination run wild
1. Monster Hunter World (PlayStation 4 / Xbox One / PC)
Monster Hunter World Gameplay
Monster Hunter: World offers you an exciting and mayhem filled experience. In this reverse Jurassic Park scenario, the goal is dominating the food chain, securing research, looking for answers about the elder dragons and looking mighty fine doing it all. Go on increasingly complex and challenging hunts across various open worlds, searching for rare crafting materials and augmenting your weapons. The game's essence, however, is its tense, dramatic fights to the death with breathtaking beasts with interesting and unique powers.
Copies Sold: 14 million since 2018
https://www.vg247.com/2019/10/07/monster-hunter-world-stats-capcom/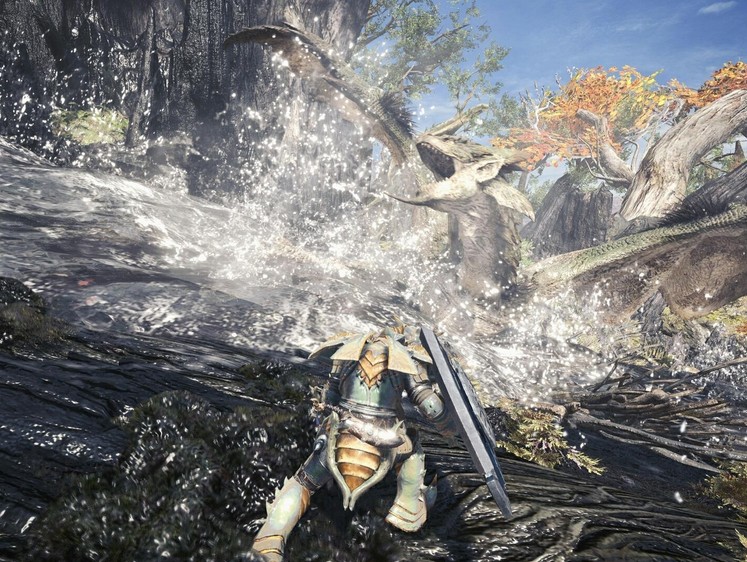 Unstoppable: This adventure will take you to the limits of what you consider possible, and allow you to crush that limit with great satisfaction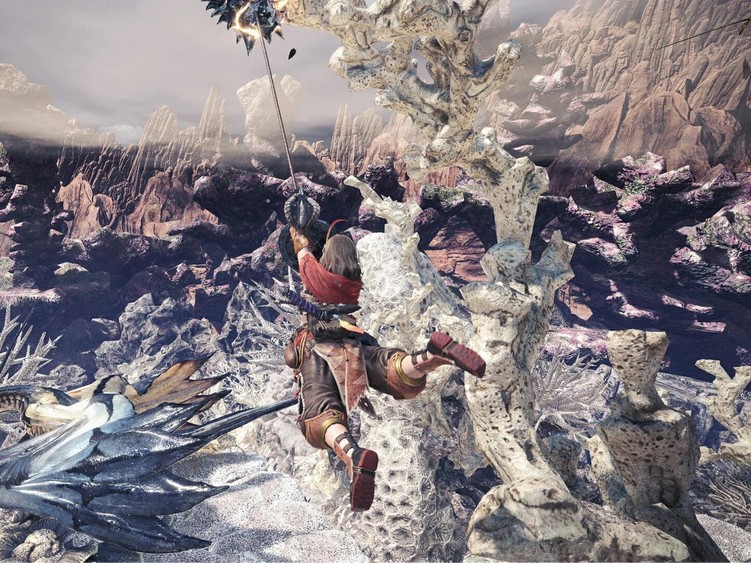 Getting Higher: There's always a good reason to get the higher ground when battling horrific monster who see you as a tasty treat
You may also be interested in:
Image Gallery