Battle An Ocean of Monsters In 'Rogue Genesia' Action Rogue-Lite Adventure
Updated: 24 Nov 2022 6:35 pm
Choosing what not to do might be the best strategy ever invented...
'Rogue Genesia' is an action rogue-lite adventure game set in a universe full of dangerous hordes of monsters that are threatening every single world in the universe.
In 'Rogue Genesia,' you play as 'Rog,' who is described as a "master of all weapons." You need to battle relentless hordes of monsters that are thousands strong and will stop at nothing to see the universe crash and burn.
With every monster that you cut down, you get closer to fighting the horde boss. Horde bosses are tough monsters that will be challenging to defeat, but if you use your abilities wisely and keep your wits about you, you can bring them down and save the world!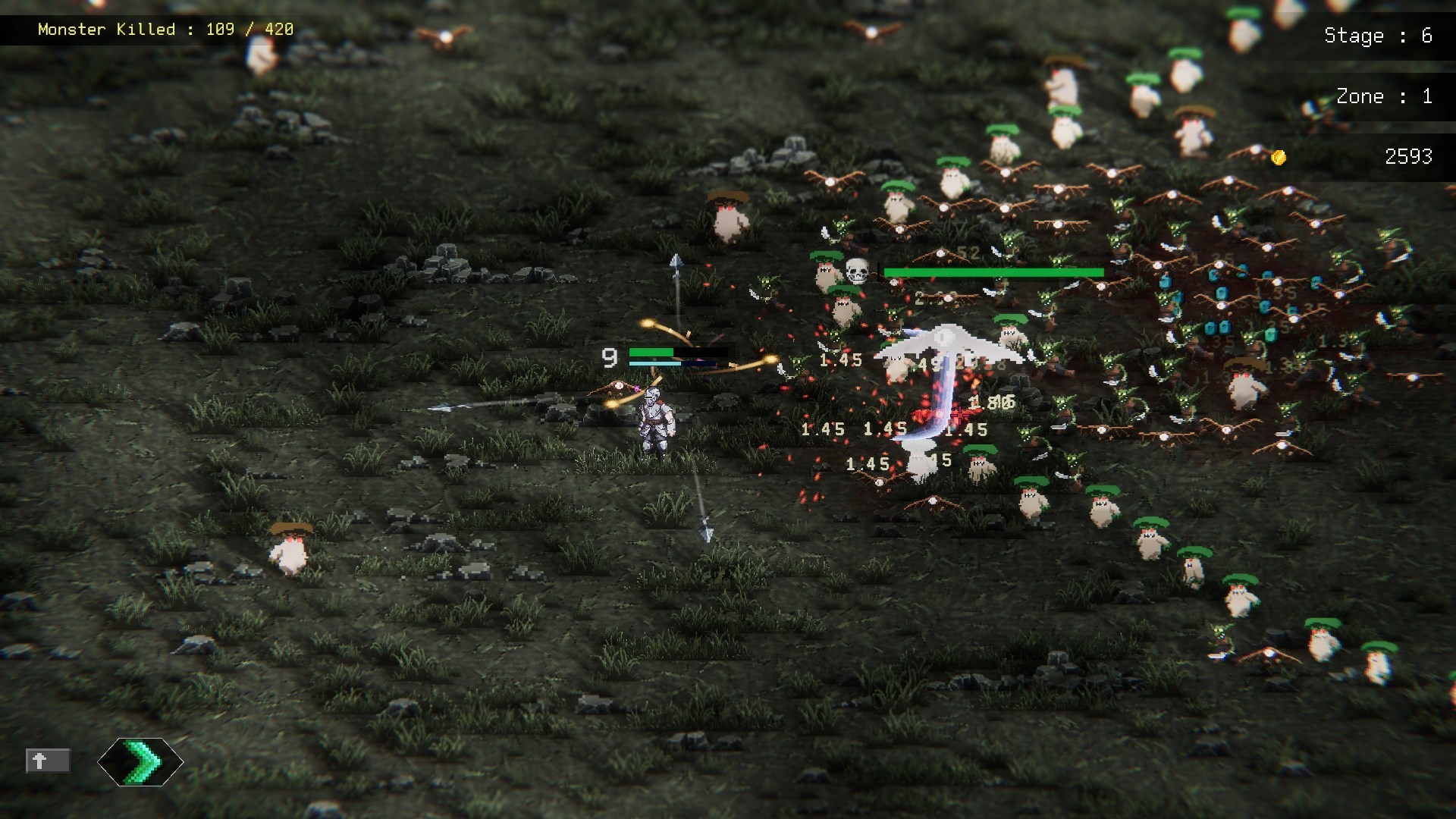 Executing devastating attacks against enemy forces. Image by 'Rogue Genesia.'
'Rogue Genesia' allows you to create unique character builds for 'Rog.' There are more than 60 different passive upgrades that you can choose from to make your character stronger. There are also 16 different weapons at your disposal. Certain combinations are much deadlier than others, making it crucial that you choose your weapons and upgrades wisely.
Additionally, there are also more than 30 artifacts for you to discover that give you unique powers and will alter your game experience entirely! Collecting all the artifacts will put a devastating array of abilities at your disposal that will allow you to dominate any foe you come across!
Throughout your adventure, you will be able to make choices that impact the way your story goes, and how it ultimately ends. Making the right choices can mean the difference between life and death…
'Rogue Genesia,' is developed by 'Huard Ouadi,' and was released on Steam in September 2022.