'Freedom Planet 2' Puts Your Platforming Hero Skills Through the Meatgrinder!
Updated: 12 Sep 2022 10:28 pm
Every planet needs heroes to fight for its freedom!
'Freedom Planet 2,' is a fast-paced platforming game set in the incredible world of 'Avalice.'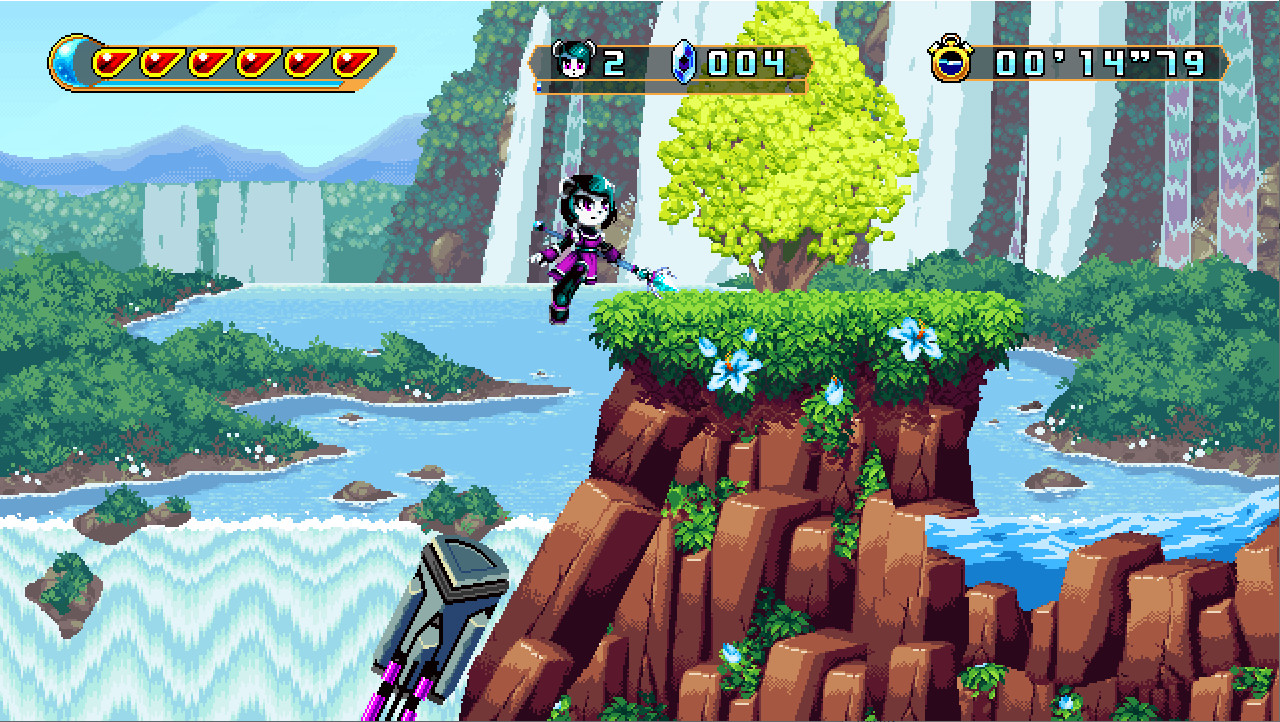 Fighting on top of a mountain peak set against a backdrop of beautiful waterfalls. Image by 'Freedom Planet 2.'
In 'Freedom Planet 2,' you need to join the heroes of Avalice as they stand up against the greatest threat to their kingdom in its history so far! A water dragon by the name of 'Merga' has been released from its crystal prison in the ocean after the destruction of the 'Kingdom of Stone.'
This dragon threatens Avalice with imminent war. On top of this rising threat, the heroes of Avalice are at odds with each other. Friendships are being tested, and Avalice's only hope stands divided and is thus weakened.
The game features 4 playable characters. There is 'Lilac the Dragon,' 'Carol the Wildcat,' 'Milla the Hound,' and 'Neera the Frost.' Each character has unique attributes, perks, and abilities.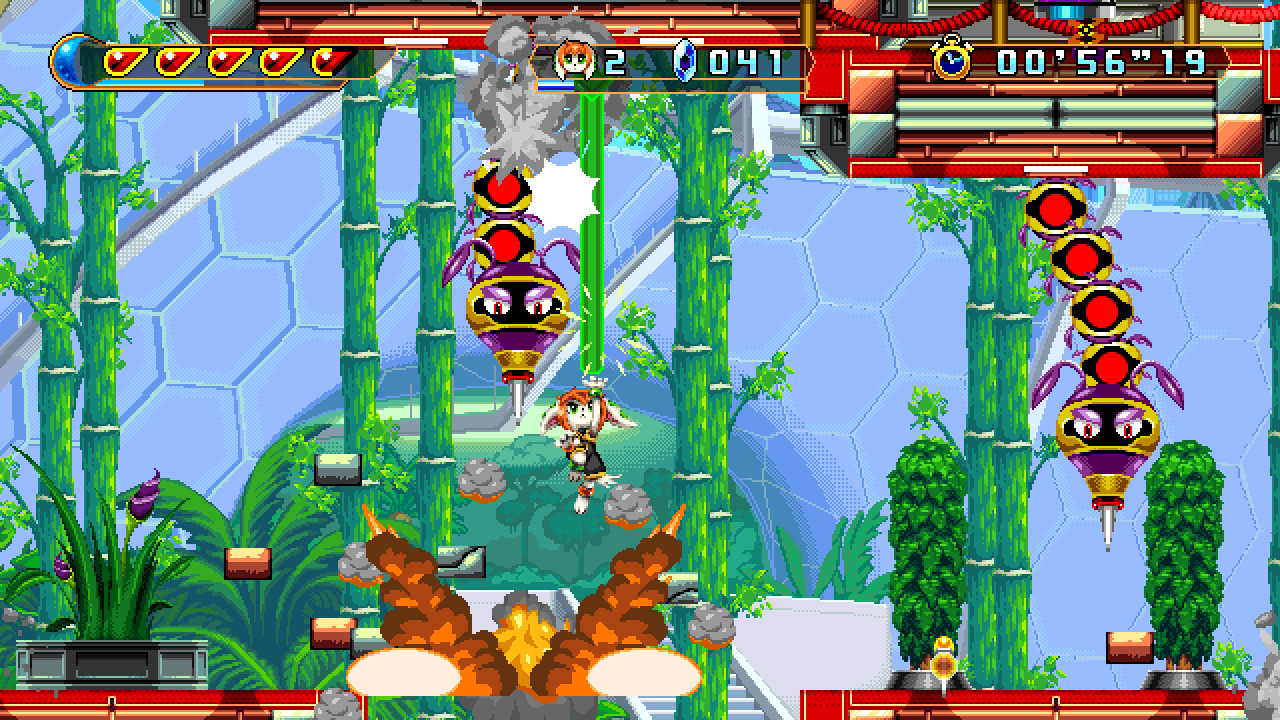 Jumping over explosions in the middle of combat. Image by 'Freedom Planet 2.'
In the game's 'Adventure Mode,' you can explore a vast open-world map filled with "treasures, landmarks, and over 100 unique animal NPCs." 'Classic Mode,' lets you get stuck into the action with easy-to-use navigation and gameplay features.
There is a 'Battlesphere Arena,' where you can practice and master your skills and abilities, fighting against a variety of enemies and bosses you've faced before, as well as some new ones.
Additional features include an 'Autoguard' system, as well as a revival system that can get you back in the fight for the last chance at victory.
'Freedom Planet 2,' is developed by 'Galaxy Trail,' and is coming to Steam in September 2022.