Hulk's Disappearance Clarified In Official Thor: Ragnarok Trailer
Updated: 14 Mar 2018 6:24 am
Notice: Big Green Man Missing.
Last seen saving the world. 
Loves to scream and smash things.
Please contact the Avengers if found. 
Hulk has been absent from most of the recent Avengers movies. We last saw him leaving Earth at the end of the Avengers: Age of Ultron.  The question is, where has he been?  Well it turns out Hulk has been taking a vacation in the great land of Sakaar, if you can call what he's been doing a vacation. I'm sure he's enjoying his stay though.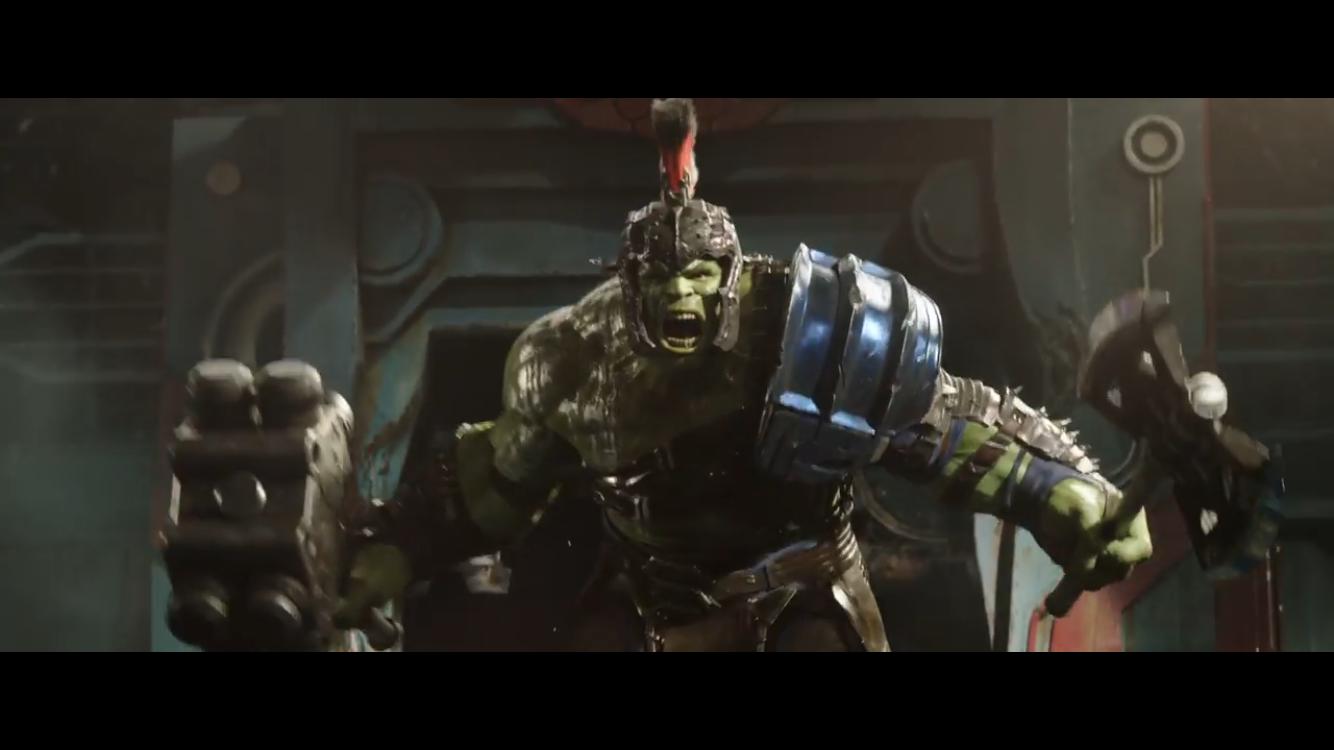 It seems Hulk took time off as an Avenger to pursue his dreams of becoming the best Gladiator in the universe. It's uncertain how long Hulk has been pursuing his passion, but it will be possibly clarified in the film.
One thing is for certain, Hulk and Thor are going to be the butt of many jokes during the film. Here's a sneak peek at a hilarious moment between the two after they went head to head in the Arena. They seem like a couple of pals who reunited years after graduating college.
HULK CAN SPEAK! Well, he spoke before, but this time he can say more than "HULK SMASH!" Hulk is shown speaking in not so perfect, but intelligible sentences.  At least he can get his point across or order a glass of water.
Hulk could be evolving or perhaps Bruce is gaining more control over the beast inside him and is making the mind and body into one being. Sakaar could very well be behind this evolution, it would explain how they were able to keep Hulk under control and prevent him from going King Kong on their cities.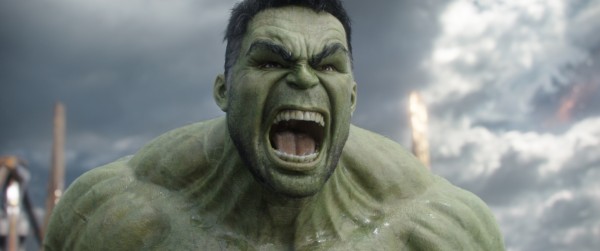 At least one thing is for sure, we haven't seen Hulk in action in a very long time and he's coming back with a bang to take back the crown for the strongest fighter in the world.