Idris Elba and Matthew McConaughey Tweet New Dark Tower Art
Updated: 03 Aug 2017 6:46 pm
Image via Columbia Pictures
Idris Elba and Matthew McConaughey refused to break character when they started their Twitter war. The back and forth bantering further promotes the soon to be released movie, The Dark Tower, and engages fans on a whole new level.
On July 24, 2017, the dueling actors were at it again. Instead of offering fans teasers from the film, a different art form took over the tweets: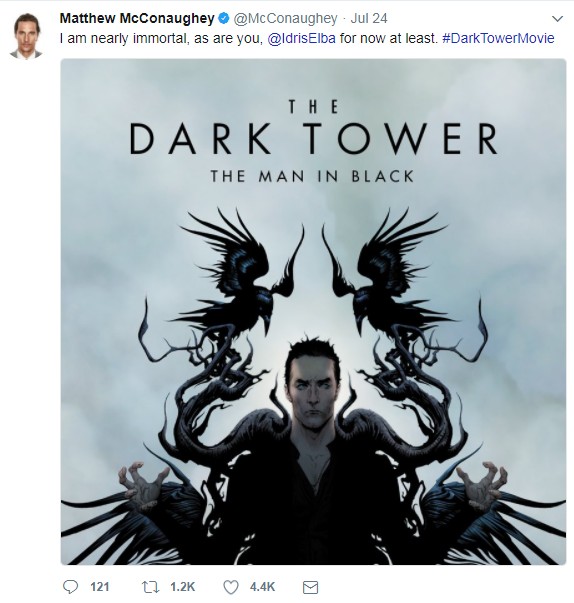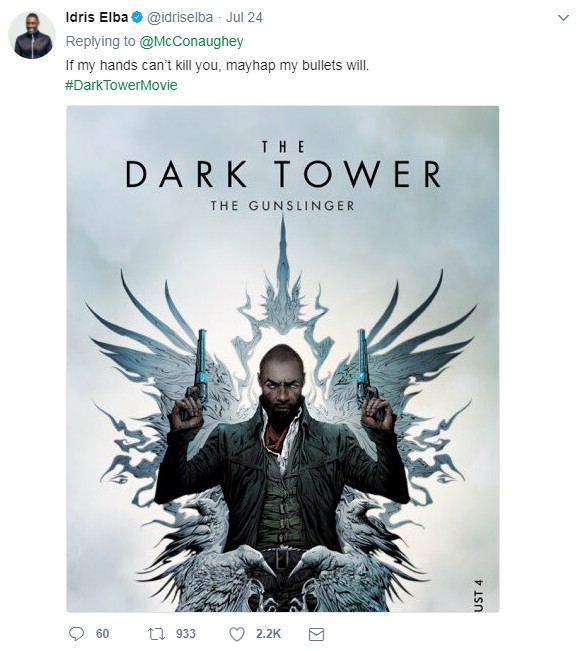 If you are wondering where this artwork came from, check out, South Korean native, Jae Lee. Well known for his artwork in Marvel comics, Jae Lee began working with artist Richard Isanove on The Dark Tower comic book series in 2007. These two new pieces were commissioned by Sony to promote The Dark Tower, which hits theaters on August 4th.