'Kena: Bridge of Spirits' Action Adventure Explores the Mysteries of the Past and the Spirit Realm
Updated: 12 Sep 2022 10:38 pm
Messing with ghosts might not be the smartest idea ever!
'Kena: Bridge of Spirits' is an action-adventure game with a strong story and combat elements.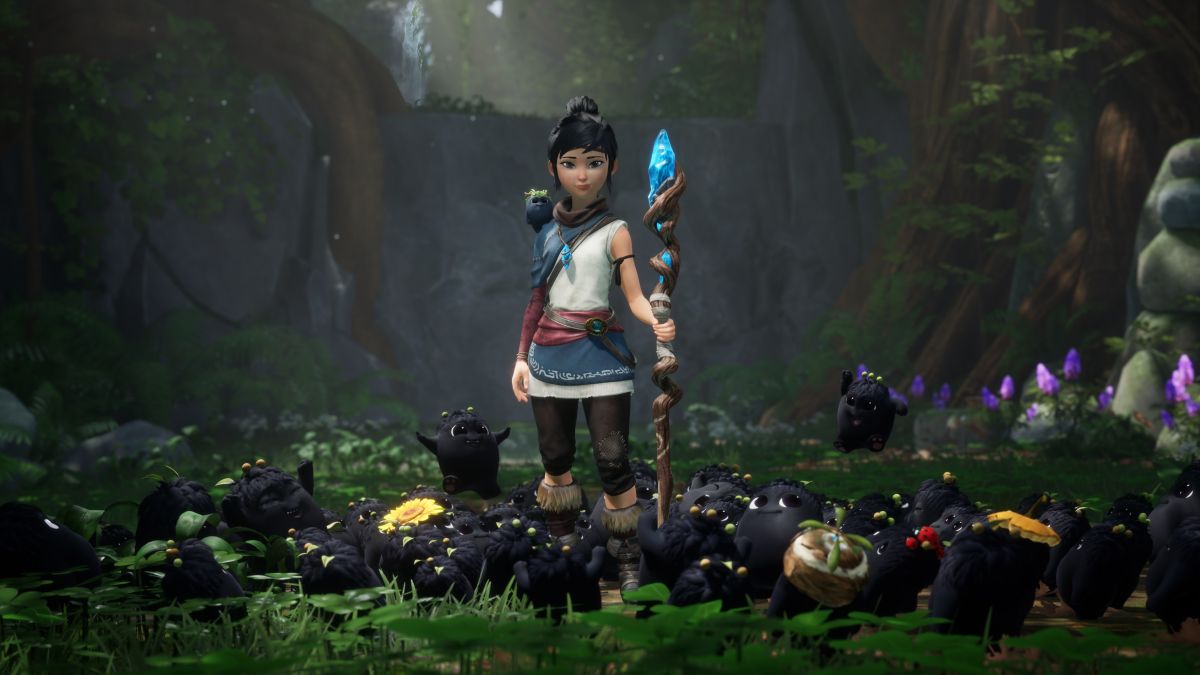 Standing beneath the forest canopy surrounded by curious little creatures. Image by 'Kena: Bridge of Spirits.'
In 'Kena: Bridge of Spirits,' you play 'Kena,' who is a young 'Spirit Guide,' that is in search of the sacred 'Mountain Shrine.' As you progress, you need to free the lost spirits trapped in your village using the 'Rot.' The 'Rot' is a powerful spirit companion that is there to help make your mission easier!
Starting out, you will need to find and collect the Rot in your village. As you progress you can unlock powerful new Rot abilities that will make your mission easier and easier. The Rot's power will help you to clear out all the corruption from your village.
The lost spirits leave 'Spirit Mail' behind that you can find and use to open up new areas in the beautiful Spirit Realm. Wherever you go, you will find Corrupt spirits that are trapped in their current state. For this reason, they will attack you at every turn.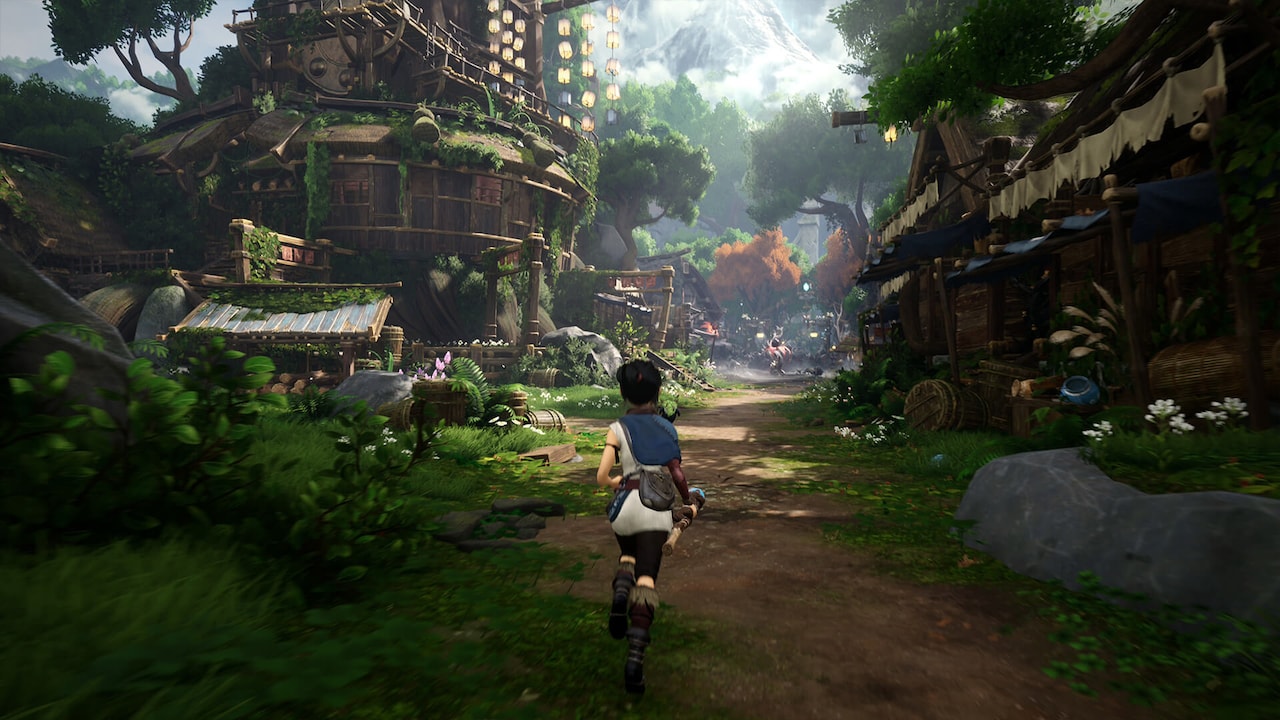 Running through a beautiful settlement in the mountains. Image by 'Kena: Bridge of Spirits.'
The game features a fast-paced combat system, with a variety of different skills, weapons, and attack types that you can use as you fight the Corrupted. You can also upgrade your skills and abilities to become more powerful and make your quest easier.
A variety of new features have become available, including 'New Game+' This feature allows you to start a new game with all of the Rot, weapons, and abilities that you have built and collected during your first playthrough of the game.
'Kena: Bridge of Spirits,' is developed by 'Ember Lab,' and is coming to Steam in September 2022.