Tokyo Dark: A New Horror Game for Anime Fans - 5 Interesting Things You Should Know
Updated: 07 Dec 2020 9:21 pm
I've seen the light…and it's dark.
Sanity is just a state of mind.
Things are not what they always seem.
Ever had the feeling of shadows following your every step? Have you ever doubted your own judgment? If you told them what you see, would they believe you?
Tokyo Dark, a new anime-style adventure horror game, will haunt your PCs – and it might just bring you to your wit's end.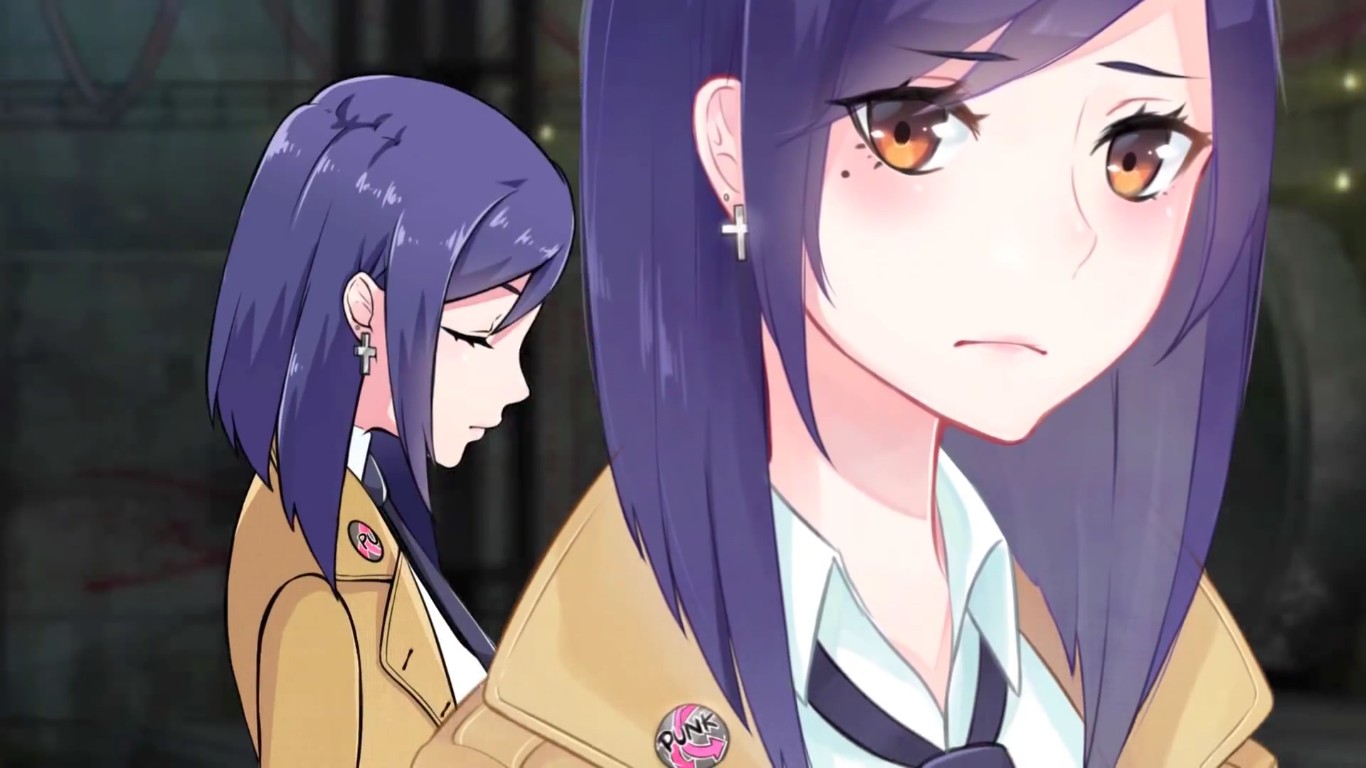 "Just...where the hell are you, Tanaka..?" - Detective Itō
Join Detective Ayami Itō in her quest to find her missing partner, Kazuki Tanaka, scouring every inch of Tokyo's glamor and filth just to find scraps of info that could be a lead in her investigation. However, an urban myth lingers in the air; does it have anything to do with the case?
With a series of paranormal events eventually seeping into a relatively straightforward case, will she be able to solve it with her mental state intact?
This Cherrymochi Game Studio creation, bearing its Square Enix Collective's seal of approval, promises to bring in the fright and put your morals into question. Here are 5 interesting things that you should know about the upcoming game:
East meets West (and vice-versa)
Embrace the light, or bask in the dark.
If you're familiar with the western point-and-click games where you try to figure out something (hello there Mystery Case Files), or Japanese visual novels where you read blocks of text and make route-changing choices (like the horror game series Higurashi and Umineko), then you're in for a ride.
It's a mixture of running across the city, engaging in conversations, and checking out every single thing to reach the end of your investigation – for a price. This is a clever set-up where you can enjoy the intricate visual setting and the story dialogue at the same time.
Compelling storyline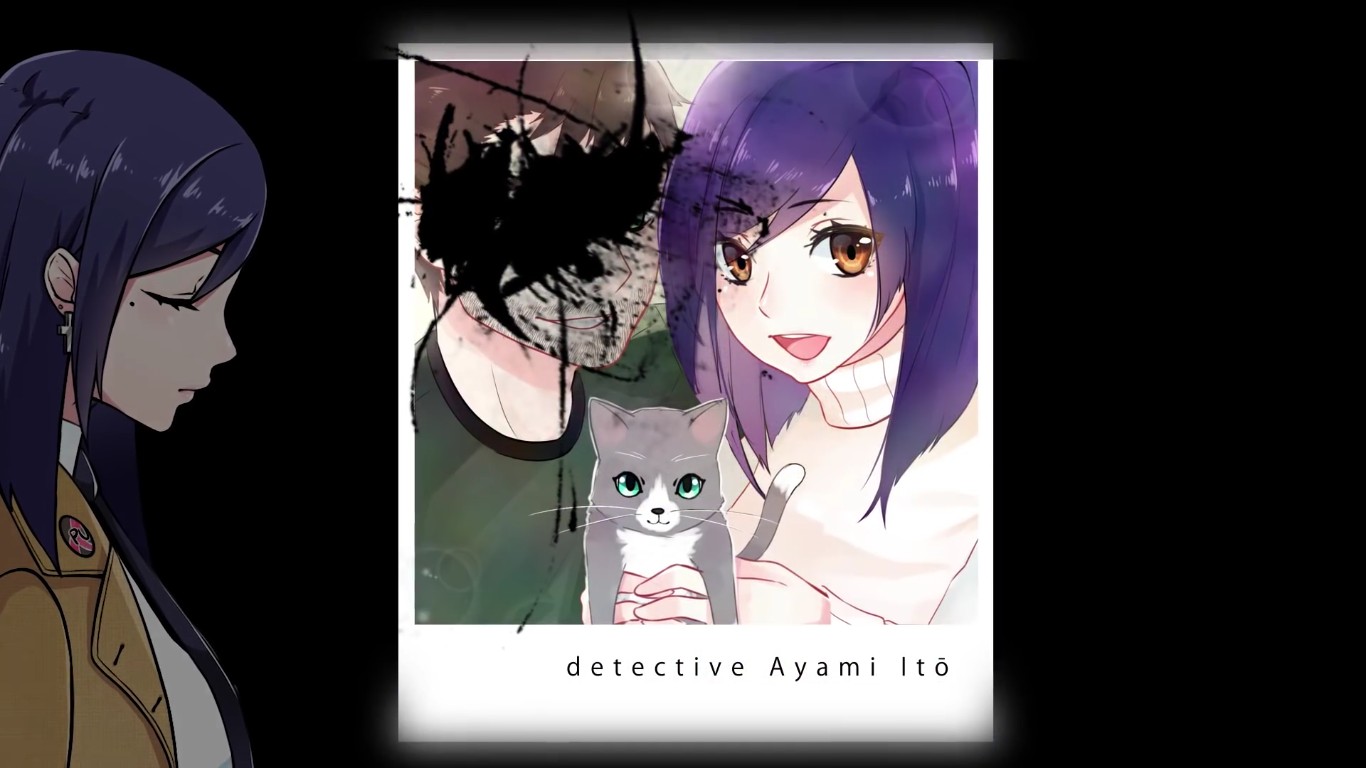 "I'll find you, no matter what it takes." - Detective Itō
It started with a run-off-the-mill, missing person case; however, it's your partner who you're trying to find.
The story revolves in Tokyo, and it's not your typical sightseeing. As you do your detective work, prepare to face the reality of the city's real-life horrors: suicide, institutionalized sexism, juvenile idols and others things that might be unpalatable to those who uphold their moral principles.
Add the myth that there's a hidden door in Tokyo's sewers and those who went through it won't ever come back…
The stage is set.
Anime art (and Japanese voices too!)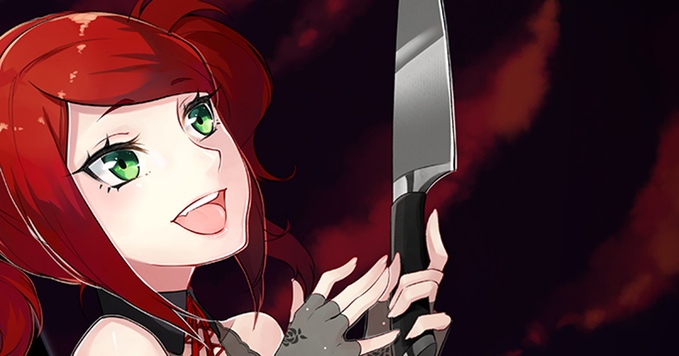 Cute gothic-lolita girls and knives make an interestingly morbid combination.
For those who love manga and anime, rejoice! Newcomers are welcome too, by the way.
Tokyo Dark's artwork is rendered anime-style, and after reaching the $110,000 mark in its Kickstarter campaign, Detective Itō and the key cast will be voiced in their native language. No worries about the translations, since the game will be available in English.
No news about the seiyuu (voice actor/actress) yet, but if you hear a familiar voice in a teaser sometime in the future, you will probably know who they are. It's fan instinct.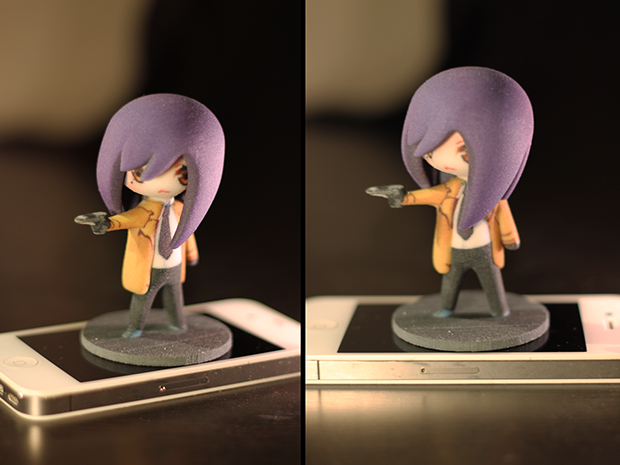 You're under arrest! ...not!
…and for those who can shell out $120 for the campaign, you'll get a Collector Pack with this neat Detective Itō chibi figurine on top of other cool stuff like posters, stickers and postcards.
Let's suppress our inner otaku and try not to squeal, okay? Despite the figure's cuteness and the vibrant character art, this is still a horror game.
Sanity management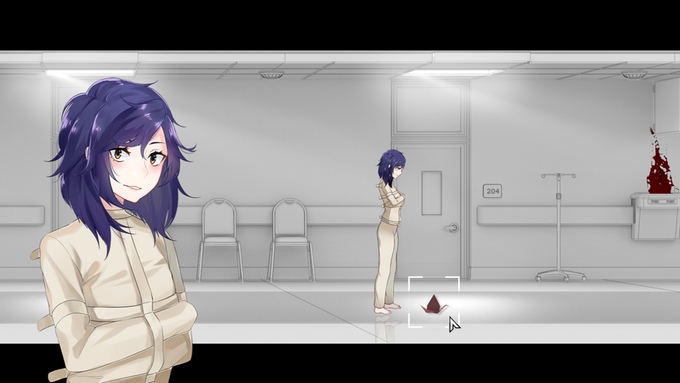 Insanity has never looked this good.
You have the right to question your own sanity.
As you control Detective Itō, you're bound to make choices, examine stuff, ask questions, and observe paranormal activity whether you like it or not. It's for you to decide how she will strike balance among her work, personal life, and mental health.  
Every move you make will have an effect on her in-game 'stats': breaking through a door instead of finding a key might lower her professionalism, repetitive actions increase her neurotic tendencies, self-medication to cure mental stress from unexplained phenomena dulls her senses and lowers her investigative skill, while looking at those eerie-moving shadows might rob Itō her sanity.
How much will you sacrifice for the truth?
Multiple scenarios, Side Stories, Déjà Vu Mode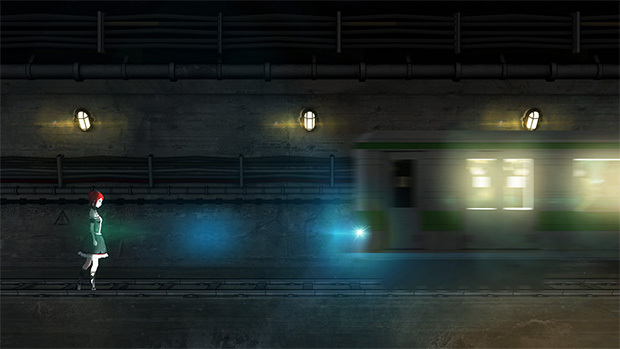 This seems awfully familiar...
Once you finish an adventure game, you might wonder: "Is there another way to conclude this?" So, you mess up your game and you find out two more endings. Congratulations!
Tokyo Dark does not open three paths. It boasts ten ways how Detective Itō would announce the curtain call. This ensures replay value, and the addition of side stories involving other paranormal activities in city make a diversion should you want to take a break or leave yourself hanging on how the main scenario will open up once you get back on track.
Should you wrap Itō's investigation, the Déjà Vu mode will be accessible, granting you the ability to see what your actions might entail BEFORE even experiencing them; hence, the iconic "I think I lived through this once" feeling – at the cost of stricter sanity management (for you will have weird nostalgia episodes). That's one more conclusion for a total of eleven endings to unlock.
For those who love roaming around a virtual world, puzzle solving, horror games, anime characters and a good read, Tokyo Dark is a bit of everything. You might love one facet of it, and perhaps enjoy the whole of it as you lead the detective to her happy ending or blood-curdling demise.
There's a shadow lurking behind you. Would you dare look back?
Image Gallery