Tony Hawk's Pro Skater 5: 10 Things You'll Love About The Upcoming Game
Updated: 13 Aug 2015 12:27 am
Skaters, grab your deck and let's go to the park.
Since the original Pro Skater from 1999 there have been many Tony Hawk games that followed. Finally, after 13 years, the Pro Skater series is returning with a new installment: Tony Hawk's Pro Skater 5 – and these are the top 10 things to look forward to. 
10. Classic Pro Skater gameplay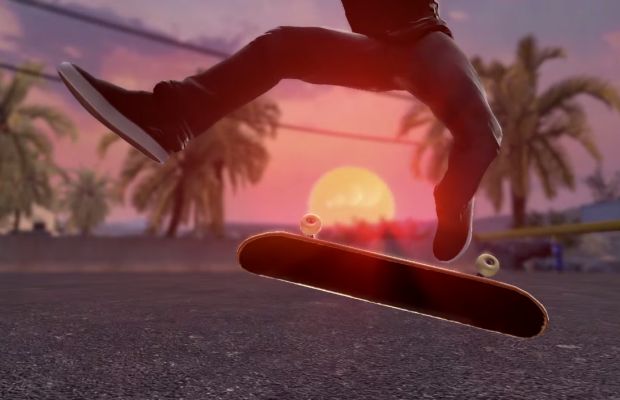 Skate off to the sunset. 
The gameplay of Pro Skater 5 is modeled after the first four Pro Skater games – with new features, music, and upgraded lighting effects. As with previous installments of the series, the main objective of Pro Skater 5 involves you trying to complete as many challenges as you can throughout different the game's eight maps.   
9. New soundtrack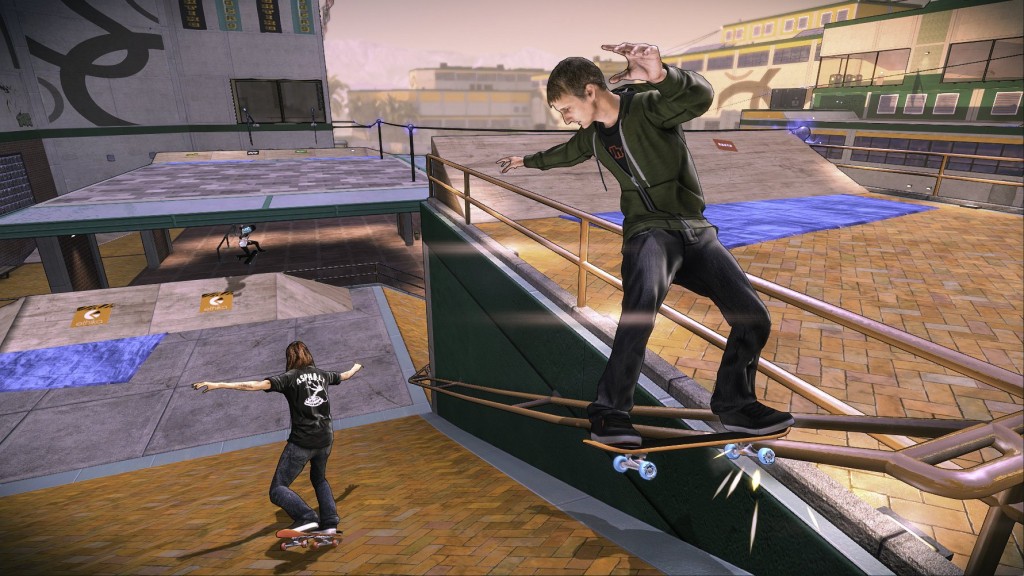 It's party time at the park. 
As with previous installments before, Pro Skater 5 will feature a new soundtrack by various artists. The music of Tony Hawk has always been an important aspect as it sets the mood and tone as you play around the environment. So be sure to turn up your speakers and enjoy the music.   
8. New challenges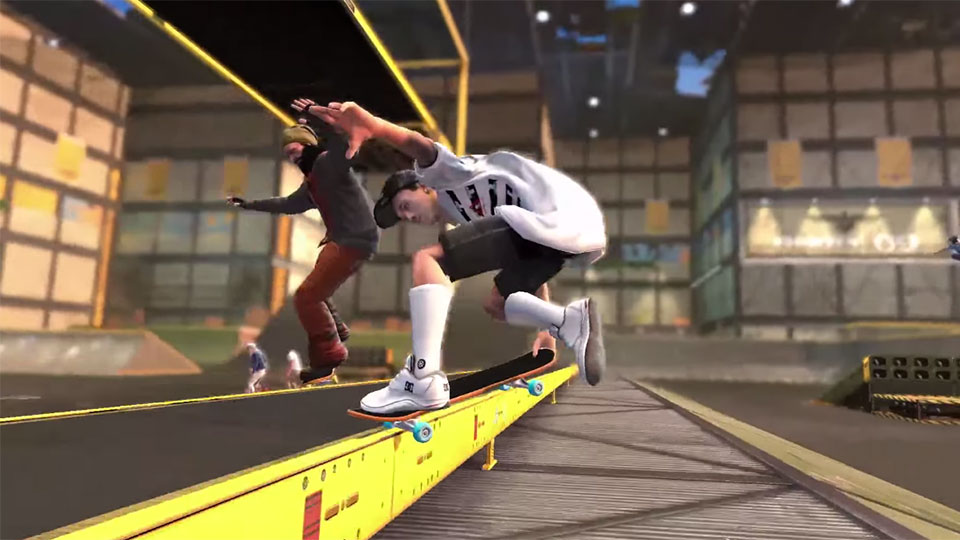 Who will win? 
Each of the game's eight levels contains ten challenges to complete. There are different forms of challenges such as S.K.A.T.E, performing a high ranking combo, and doing a move within a short amount of time. 
7. Create-A-Skater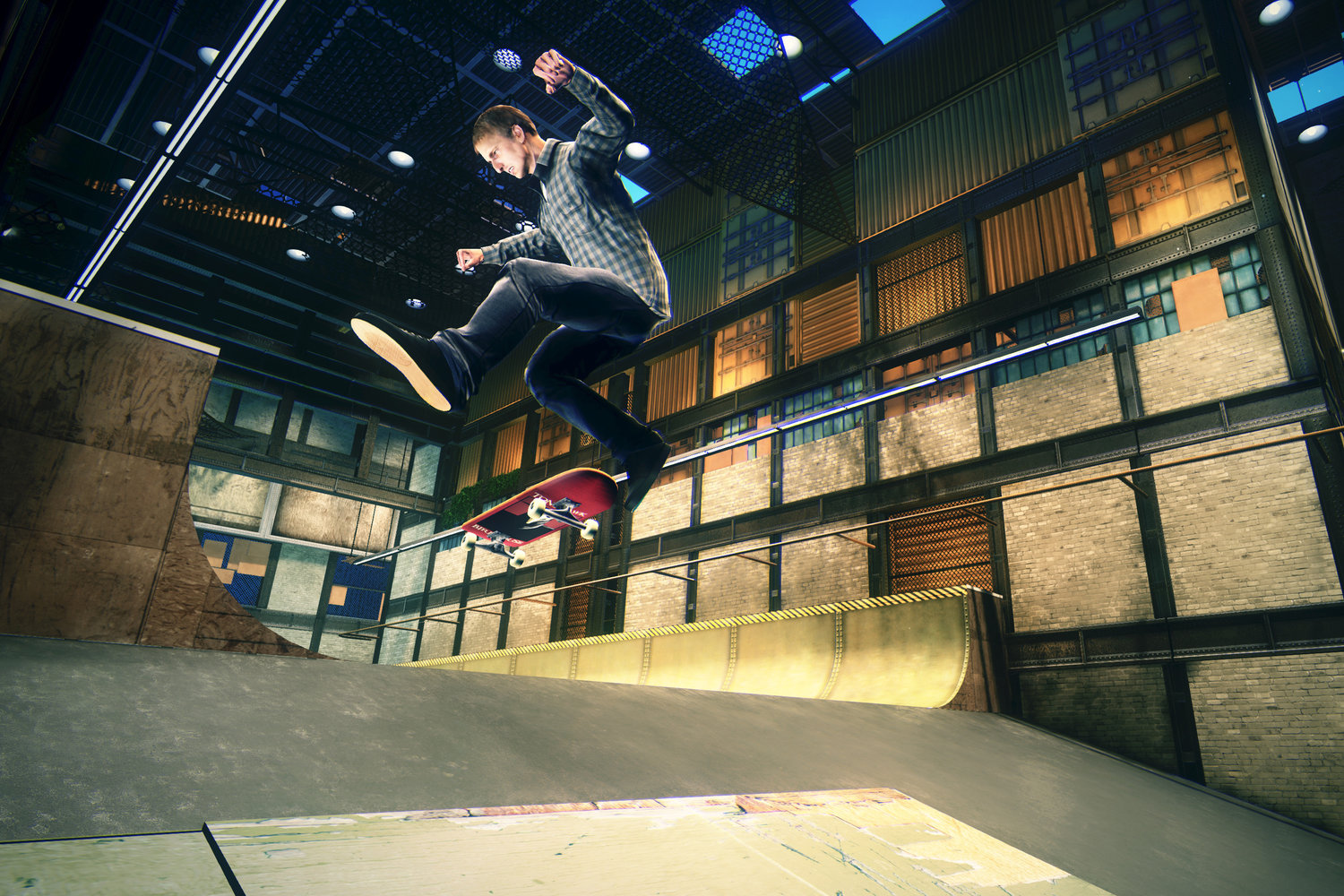 Please no skating during afterhours. 
As with any other Tony Hawk game you can create your own skater and customize the character's stats to your liking. Stats affect various moves of your skater such as speed, balance, air, and among others. Depending on the skill you wish to improve, your character will be able to perform some moves better than others.   
6. Create-A-Park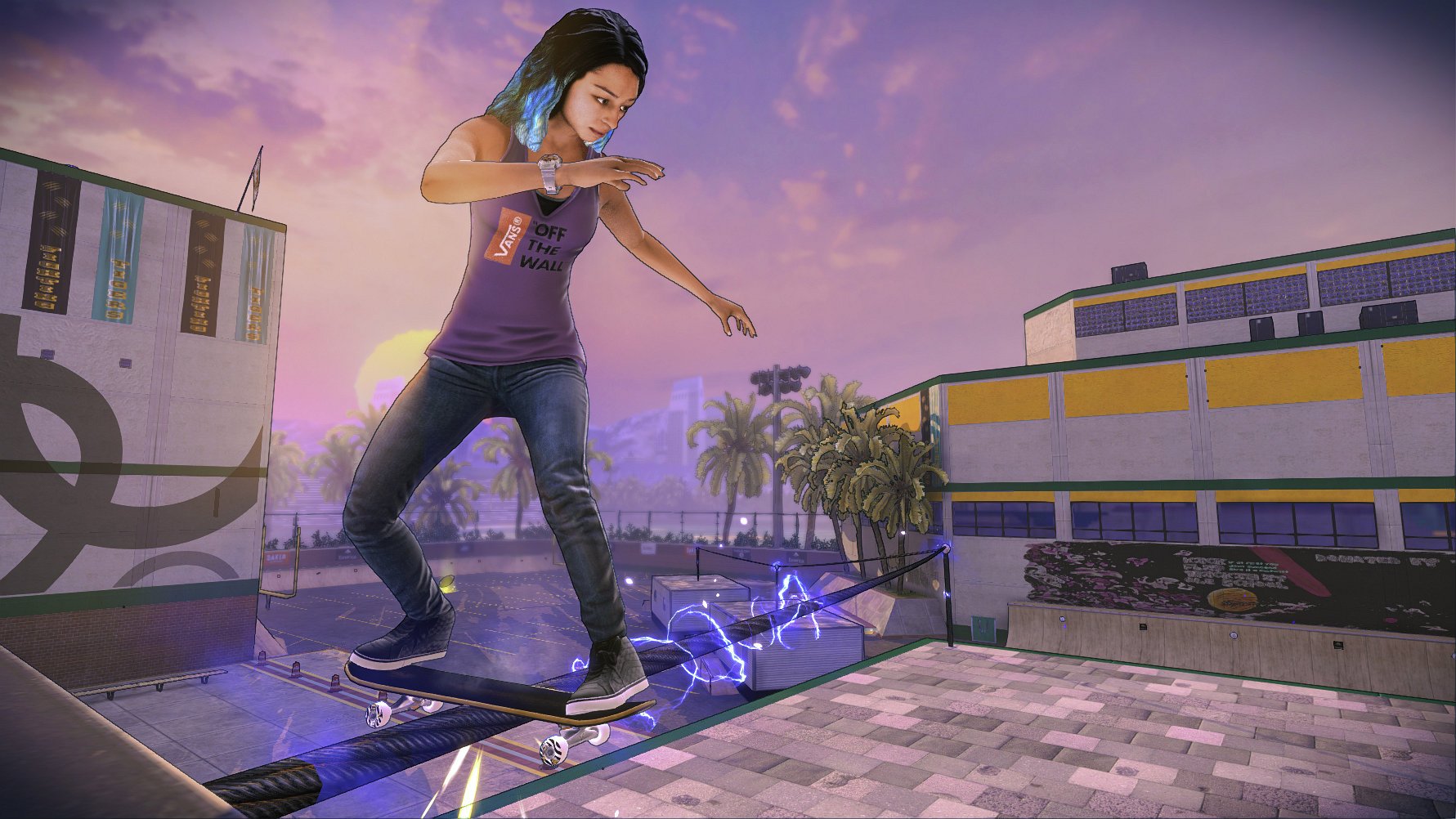 How long will she be able to keep balance? 
For the first time since American Wasteland players can create their own parks and share them online for others to play. Create-A-Park also features over 250 obstacles to implant in the maps – so go wild on those parks!    
5. Single-player or multi-player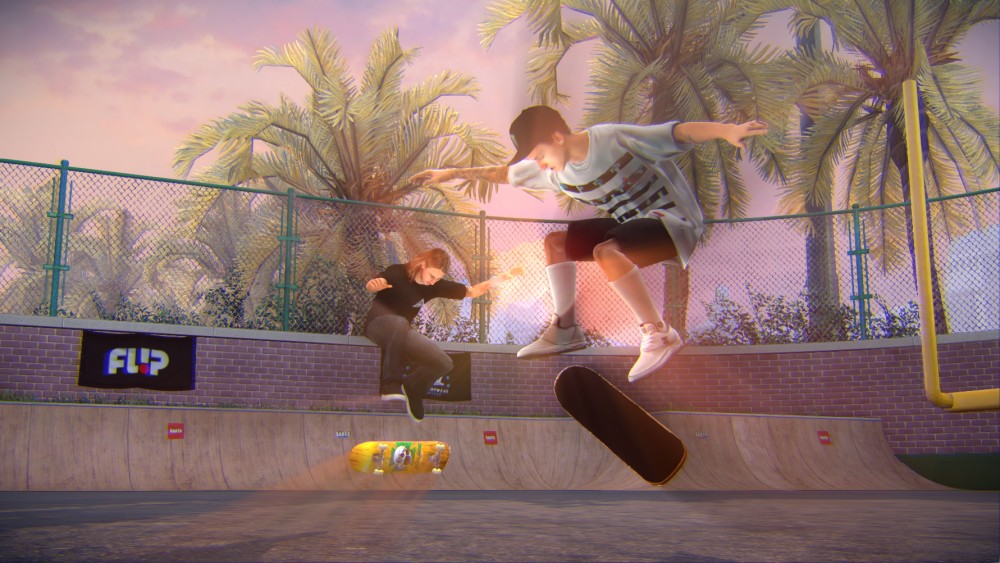 Everybody does the flip. 
Pro Skater 5 features both a single-player and multi-player campaign. While there's no storyline going on as in the previous Tony Hawk games (starting from Underground) there are plenty of goals to accomplish across the games eight levels.
The multi-player mode allows up to 20 players in a single map. Multi-player is done in endless shred sessions – where players can drop in and out over the game's maps and challenges at any time. 
4. New maps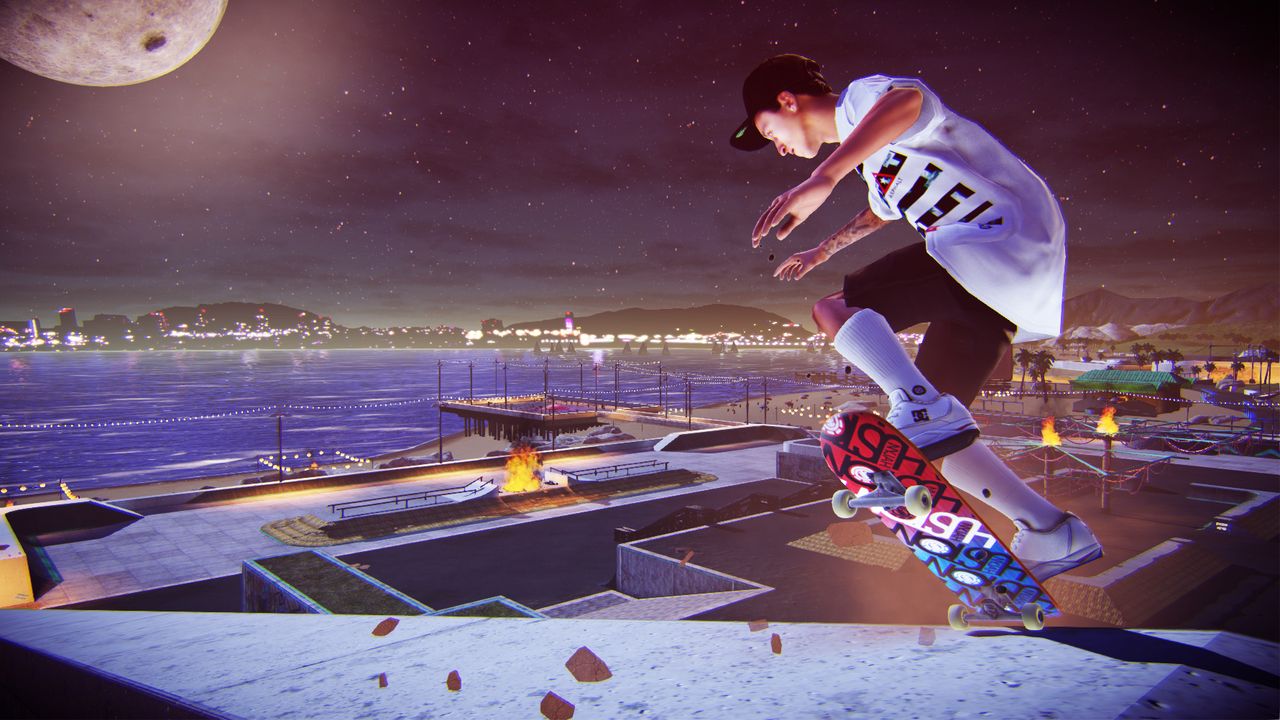 I hope this has a soft landing. 
Pro Skater 5 features six new maps and two classic maps. Each area will have plenty of activities to do – or you could skate for fun and explore the scenery. If the classic games are anything to go by, maybe Pro Skater 5 will also include secret areas?  
3. New moves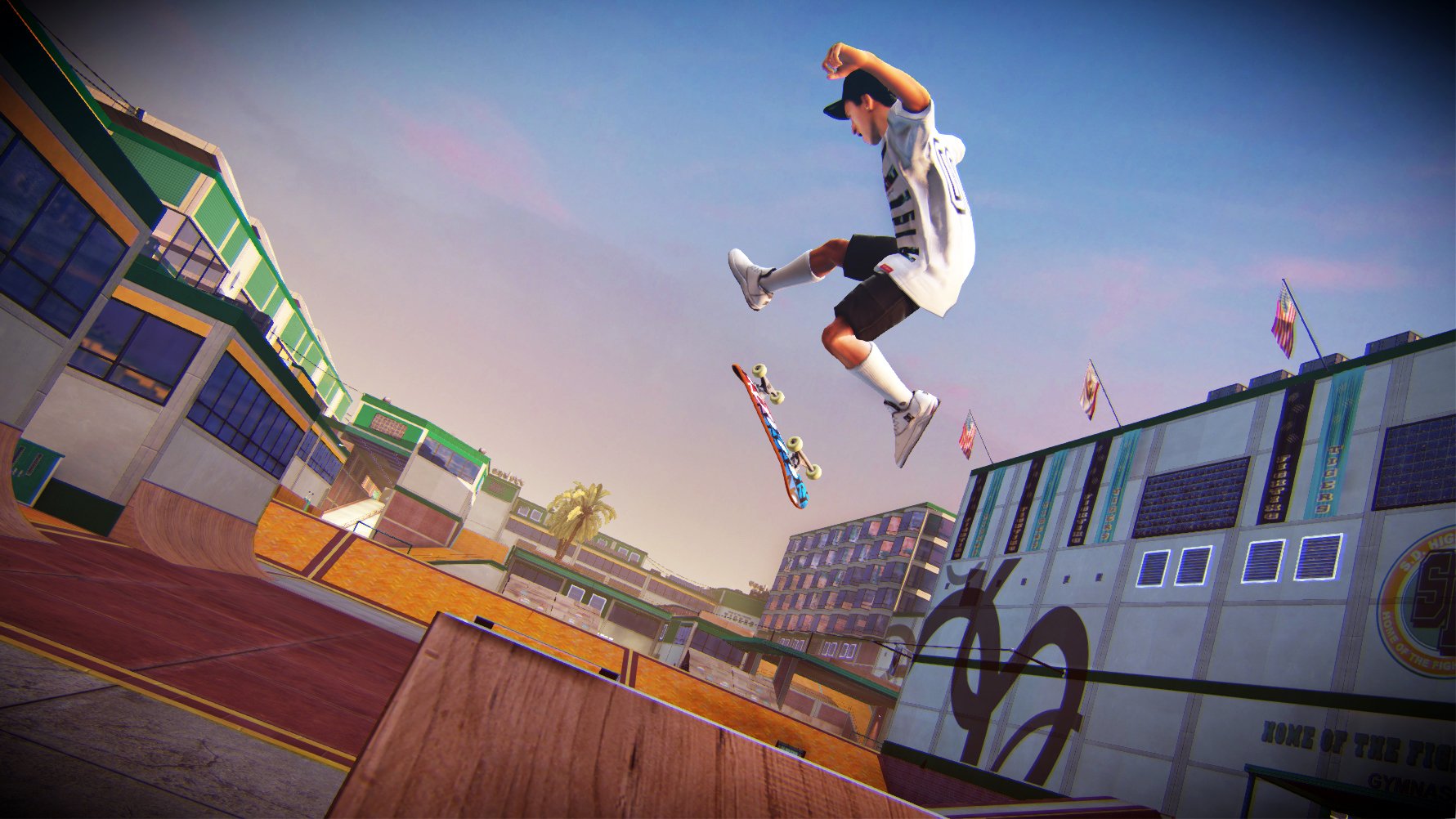 Careful, it's pretty high up.  
Each installment of the Tony Hawk games adds in some new moves for your combo arsenal – and Pro Skater 5 is no exception. In addition to moves from previous installments, you can also perform many new tricks and create more unique combos. Some challenges will likely require you to perform great feats of high combos – so practice a lot if you truly want to master the skating rings.   
2. New skaters
Can he make it? 
In addition to creating your own skater Pro Skater 5 also introduces a new line of skaters – each with their own predetermined set of tricks. Pro Skater 5 mostly focuses on a new generation of skaters – but like before each character will have a high skill in one move than others. So picking the right skater for the right challenge will be a useful tip to use.   
1. New levels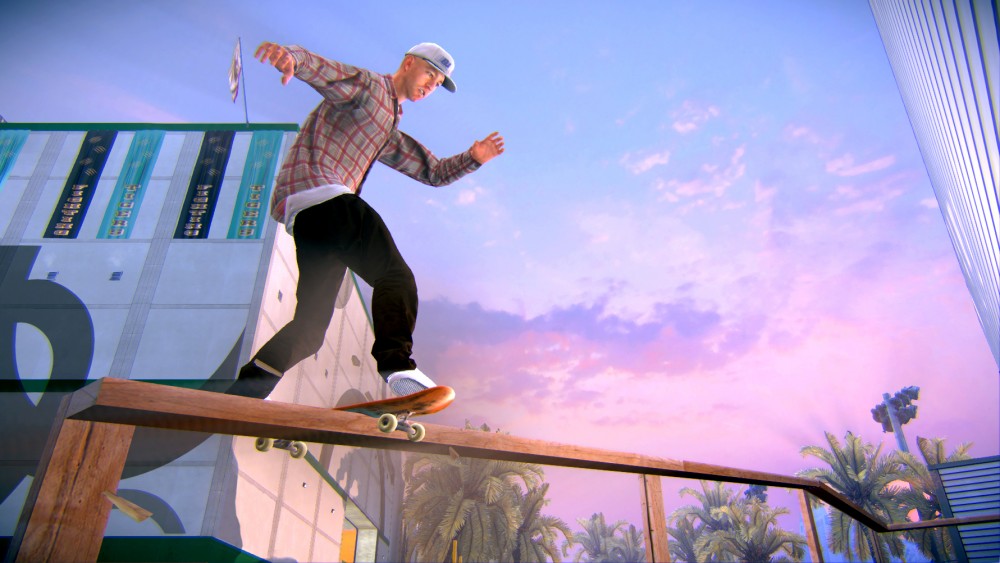 It's all about keeping the balance. 
The newest Pro Skater features 8 levels – two of which are classic levels from previous Tony Hawk games. The designs in each level appears tightly constructed – allowing for really fun moments of performing combos or rushing past the environments at great speed. Of course precise controls and physics will also be needed to have truly great gameplay – so we'll have to wait and see how they perform.     
After 13 years since the last Pro Skater what are you looking forward to the most? What other features from previous Tony Hawk games are you hoping make a return? Comment below and skate safely out there folks.  
Image Gallery