Top 10 Games Like Civilization: Page 3 of 10
Updated: 05 Jun 2016 7:38 am
10 different ways to conquer the world from the comfort of your own home.
8) Age of Wonders III
Age of Wonders III, a 4x strategy title released in 2009, is yet another game set in a fantasy world. This time, the setting of the game is more traditional high fantasy, bringing the complicated gameplay of a strategy title to a land from a fairytale. You play as any one of various fantasy races as you build up your own character, roleplay, and fight to control the wilderness of a beautiful fantasy world.
There's a whole bunch of mystical creatures that have their own factions in the game: elves, dwarves, orcs, and goblins all make appearances. The game is still very much dedicated to strategy, though, and just like in Civ 5, you can build cities, besiege them, and establish new cities wherever you wish.
While the fairytale setting is about as old as the Middle Ages, the gameplay is nothing but new. Age of Wonders III is notable in that it blends innovative RPG elements into the main mechanics of the game, leading to the player having to balance classic empire-building with dynamic characters, a full-fledged story, and customization options galore.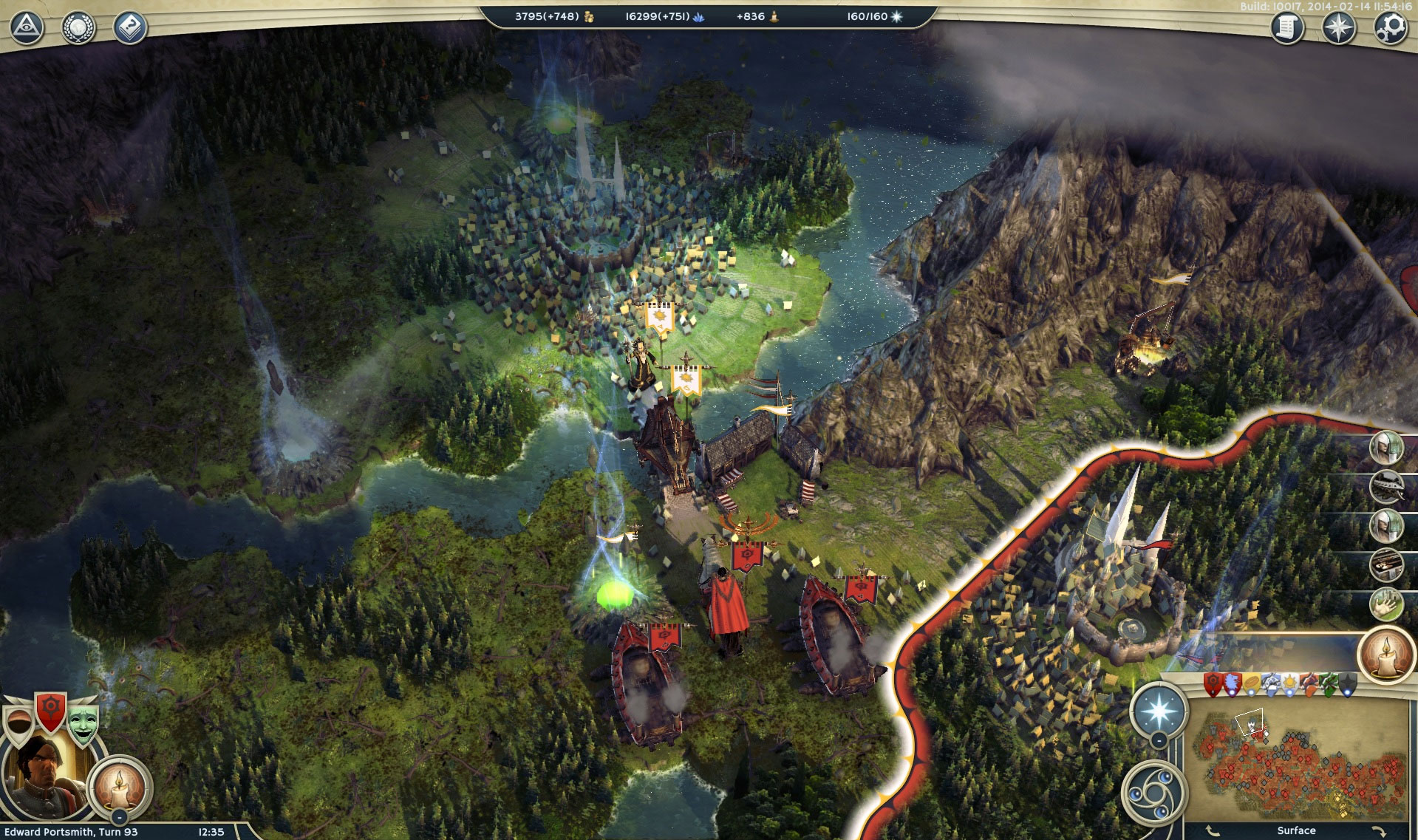 Preparing an epic siege.
Upon its release, Age of Wonders III was well-met with praise for its creative design, although some critics had doubts on the quality of the story mode, and some players noticed that there could have been greater differences between the playable races. That being said, the game was an impressive and bold new step in the 4x world, and we give it a 4/5 in honor of that.
Image Gallery