Top 10 Most Played PC Games in 2017
Updated: 15 Apr 2017 12:08 pm
Why so serious?
Here are the 10 most popular PC games in 2017
Some games just never die.
Sometimes a game is just popular. Maybe there's a certain charm to how it looks, or an addictive quality to its gameplay. Maybe it's just a rip-roaring good time with your friends.
Runescape (which I used to play when I was 12/13; you can leave the dinosaur references at the door, thank you) still has anywhere from 50-60K people playing at one time with at least 160K active players and that game came out in 1999.
Below is a list of the 10 most played games in 2017. Unfortunately Runescape isn't on that list. ☹
10. H1Z1 King of the Kill (2016)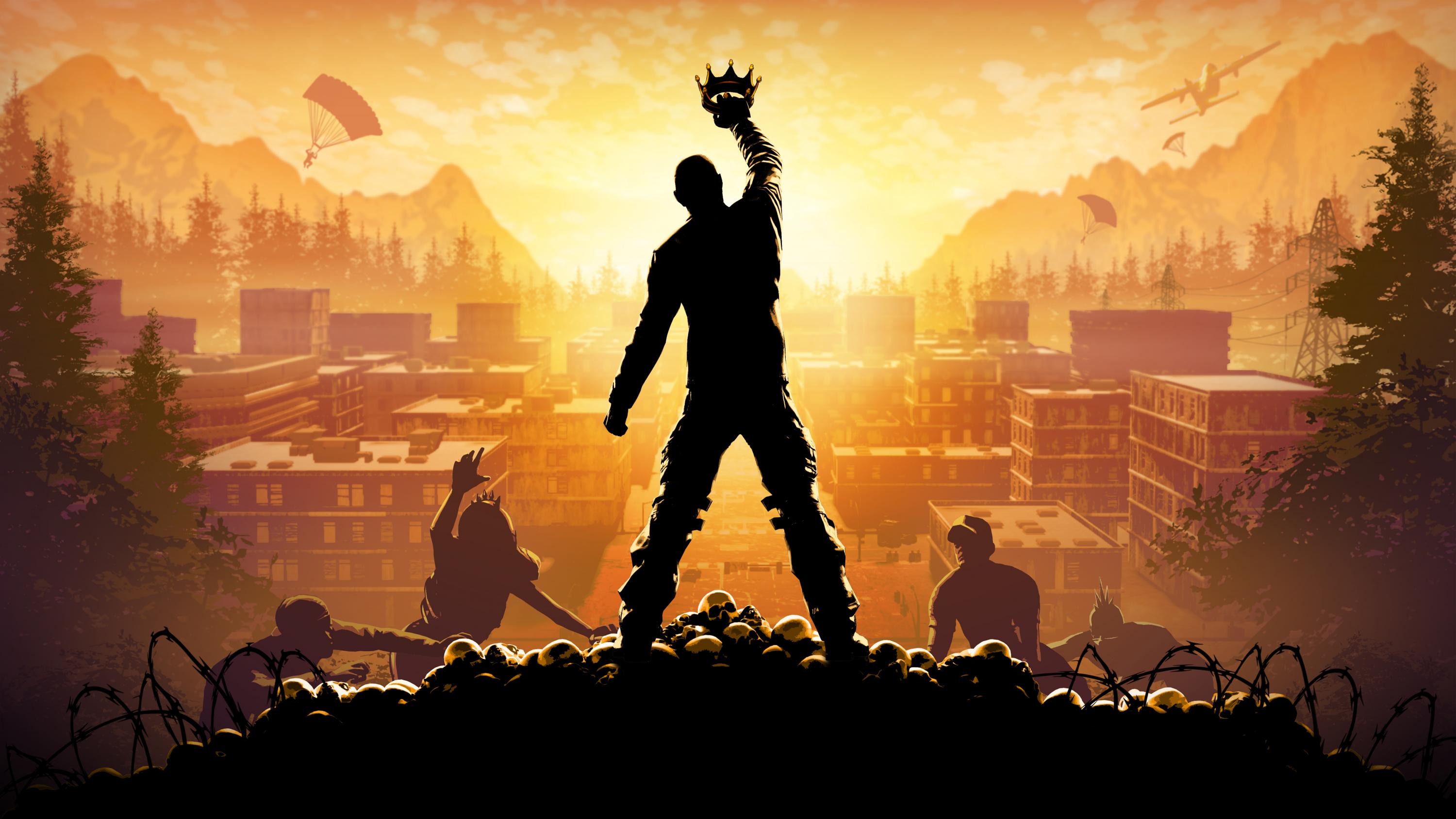 King of the kill? Get it?
King of the Kill (not hill, totally different game) from developer Daybreak Game Company didn't have the best launch. It was created after the original H1Z1 was split into two separate projects in 2016, and was plagued with technical issues from the start, including account issues, no voice chat, and bad AI.
However, a huge patch this past September fixed several existing problems (although it also wiped characters).
After this patch, the player base for King of the Kill began to steadily grow, increasing by 1,000% since. As of March, the game has reached its highest number of players with an average of 72,816 per hour with an all-time high of 110,109.
9. Battlefield 1 (2016)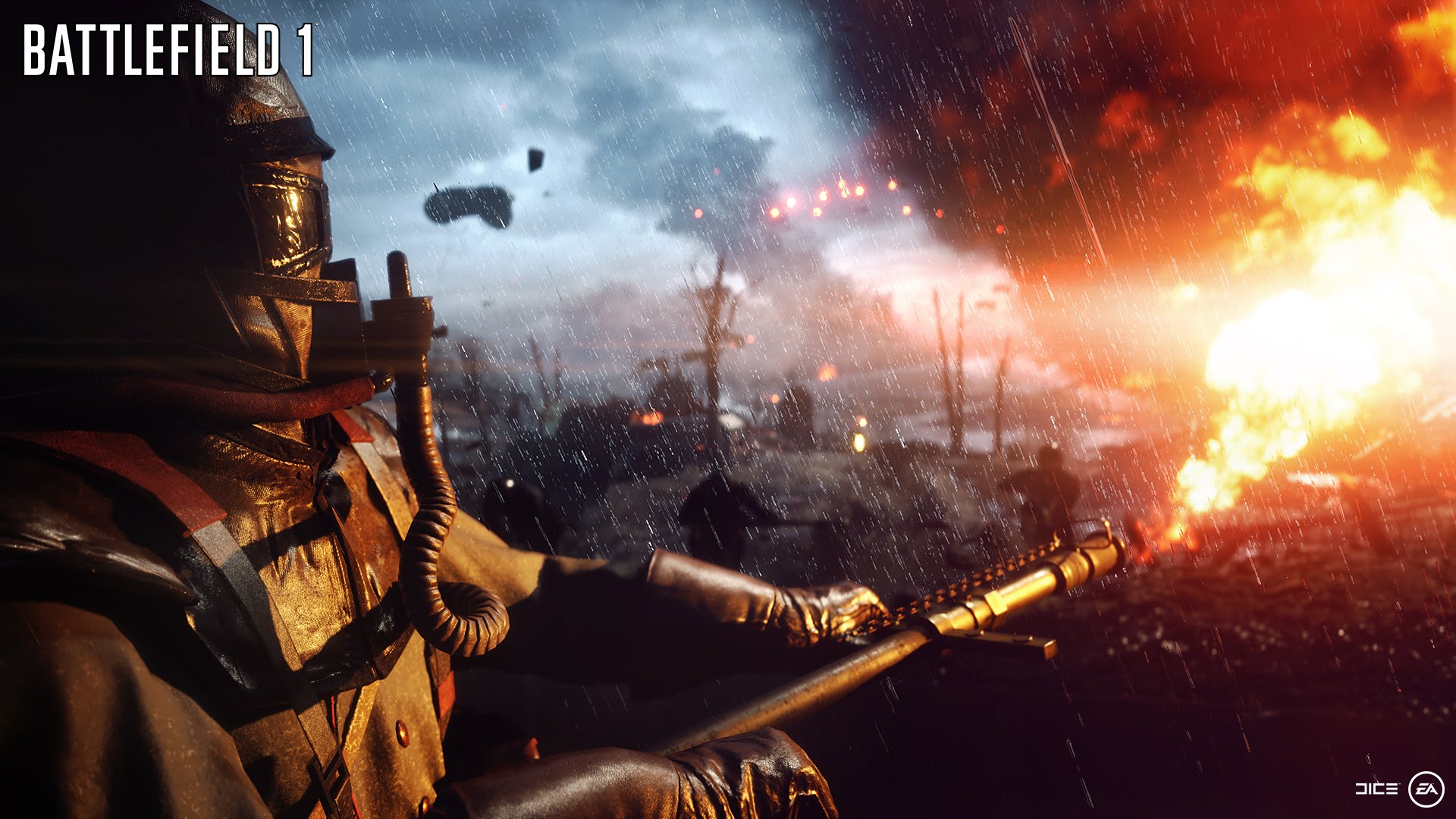 Light 'em up.
How many FPS's let you have a flamethrower?
Battlefield 1 (EA DICE) is the fifteenth installment in the Battlefield series although only the fifth main entry (the last one being Battlefield 4 in 2013). It received numerous positive reviews at launch, mostly directed towards the unique WWI theme, varied multiplayer modes, and general overall design.
It was the bestselling retail game in the UK during its release week, surpassing the combined sales of both BF4 and BF Hardline, and won Best Action Game at the 2016 Game Critics Awards.
After launch, it beat out popular strategy game Civilization 6 for the highest number of concurrent PC players. Bf1stats.com puts the game's current PC player base at 26,000+ (with 148,067 online at time of writing).
8. GTA 5 (2013)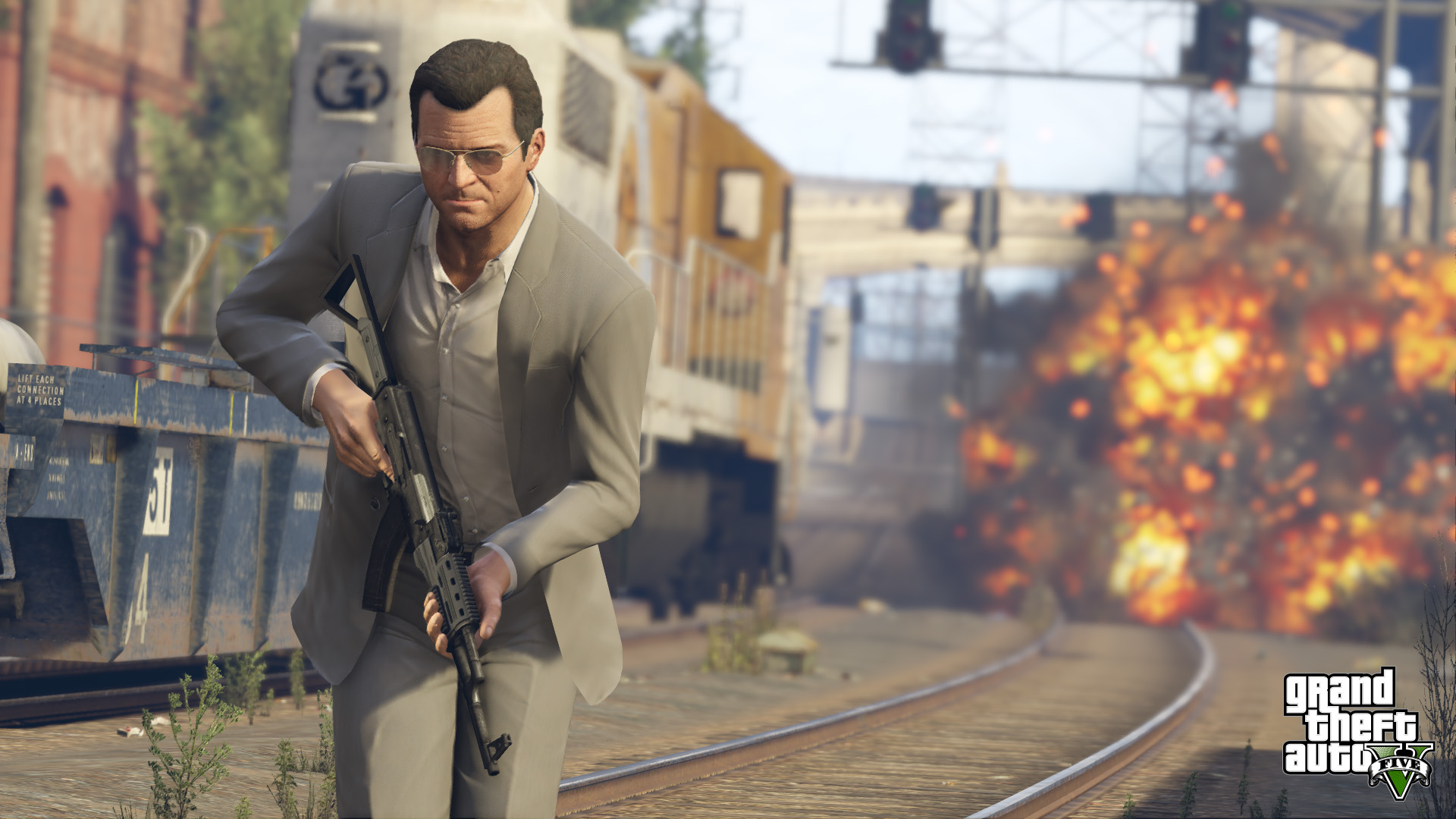 I mean, who doesn't like a good explosion?
The Grand Theft Auto series from Rockstar is without a doubt one of the most popular open world series on the market, despite its rather unfortunate history concerning PC ports.
GTA V broke that unfortunate mold with the PC port of the fifth official installment in the series bringing improved graphics, a first person mode, and of course the ever popular multiplayer. Not only that, but the PC platform allows modding as well with everything from dragons and vehicles and new missions to Poke Balls and jetpacks for your car.
According to steamcharts.com, GTA V online has had an average 50,000 players online in the last 30 days with a peak of almost 100K and fairly consistent numbers over the last 6 months. Pretty good for a four-year-old game.
7. Minecraft (2011)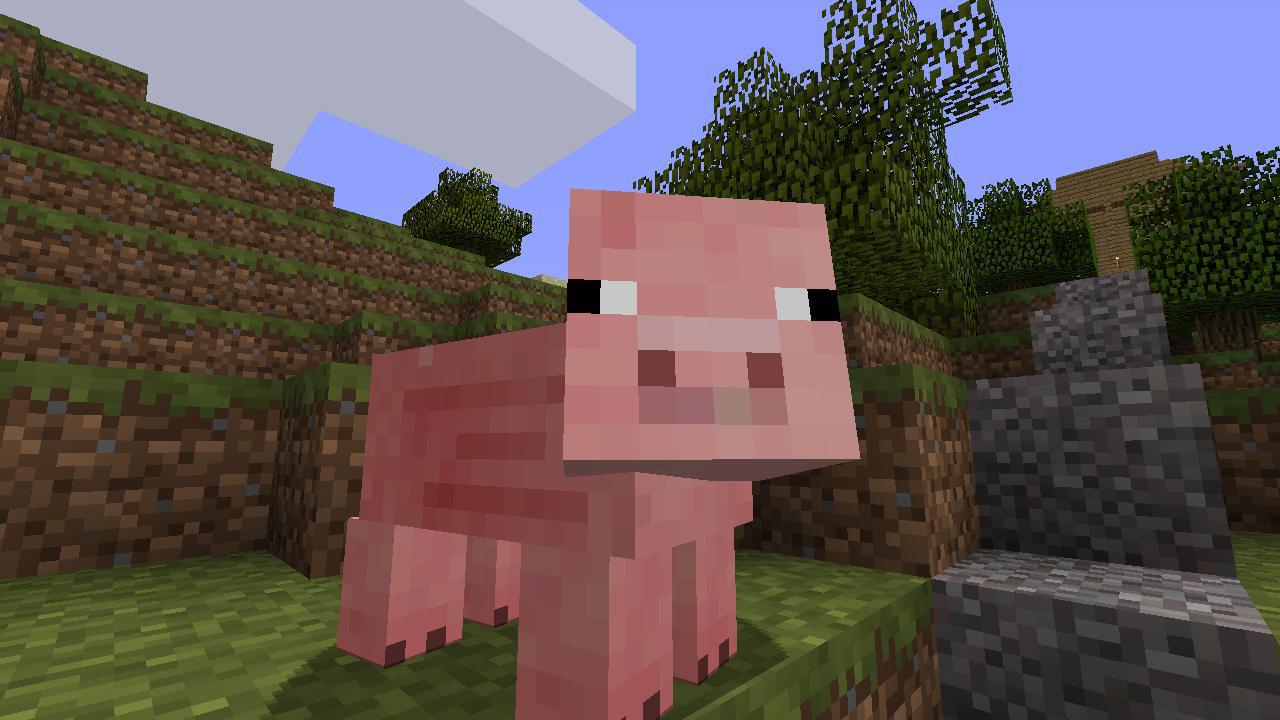 Look at that face.
I've been playing Minecraft since the days of "punch sheep, receive wool." Minecraft has certainly gone through a lot of changes since its initial alpha builds, but one thing remains the same; there are still people out there who can make better things than you can. And they'll probably kill you.
Trying to play online with your friends used to be a bit of a pain, but Mojang has since introduced local co-op in addition to Minecraft Worlds in addition to the hundreds of dedicated public servers already available.
It is definitely still insanely popular, even if you can't get wool from punching sheep any more. The game has sold over a million copies and over 40 million people every month are playing.
6. Elder Scrolls Online (2014)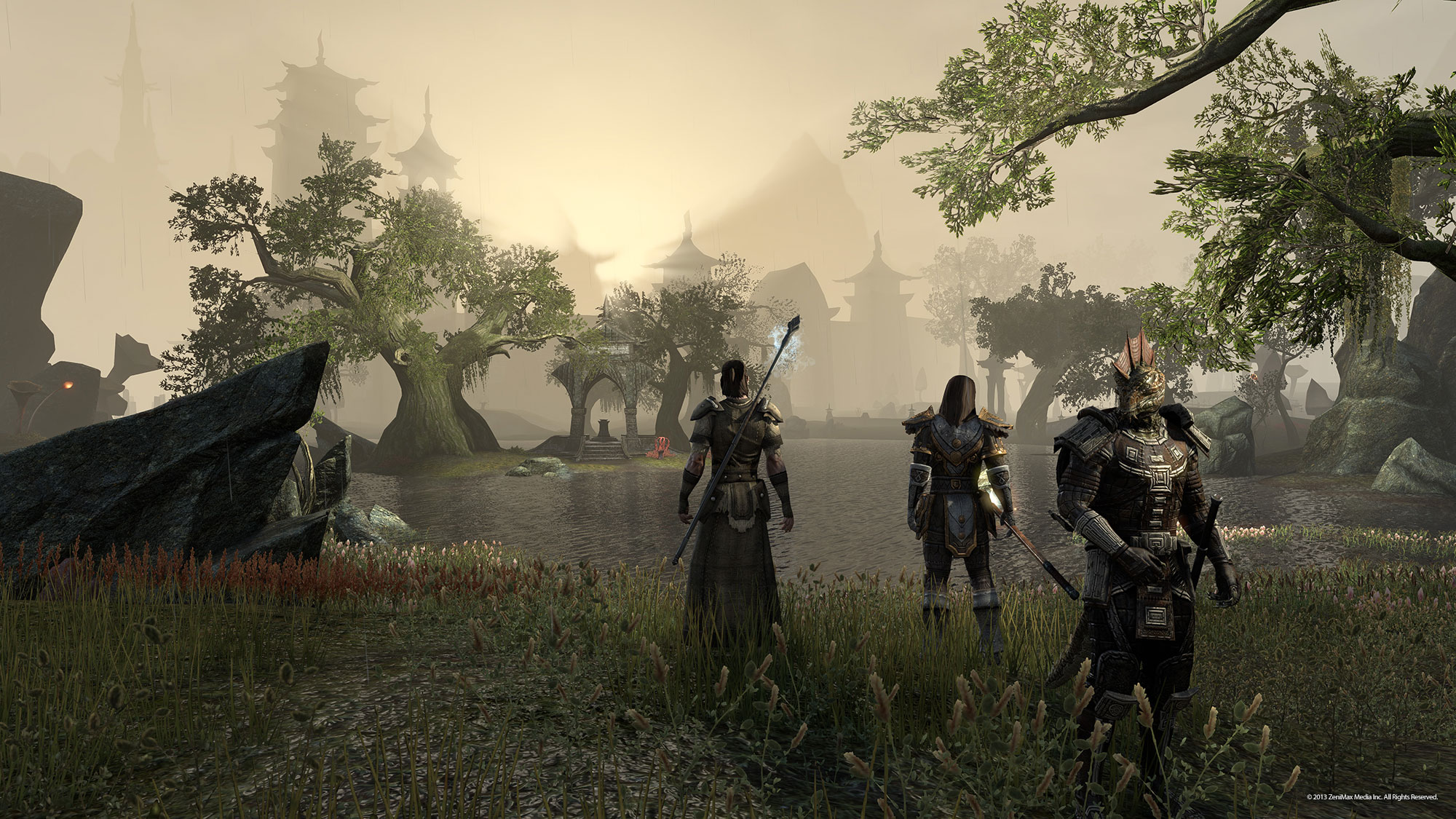 I don't think we're in Kansas anymore.
ESO's launch could have gone better. A highly anticipated but extremely buggy beta left a lot of hardcore Elder Scrolls fans feeling disappointed and alienated, myself included.
However, Zenimax has been working hard at making ESO the best MMORPG they can, listening to feedback from players and making key improvements that have not only kept a core player base but also attracted new ones as well, with the upcoming Morrowind expansion (TBR June 6th, 2017) already highly anticipated.
Last year, Bethesda (the minds behind the Elder Scrolls IP) announced that ESO had over 7 million players. Steamcharts.com reports fairly steady numbers across the board, with more attracted by the ongoing free week and resulting Steam sale which has the Gold edition priced at $30USD.
5. Counter-Strike: Global Offensive (2012)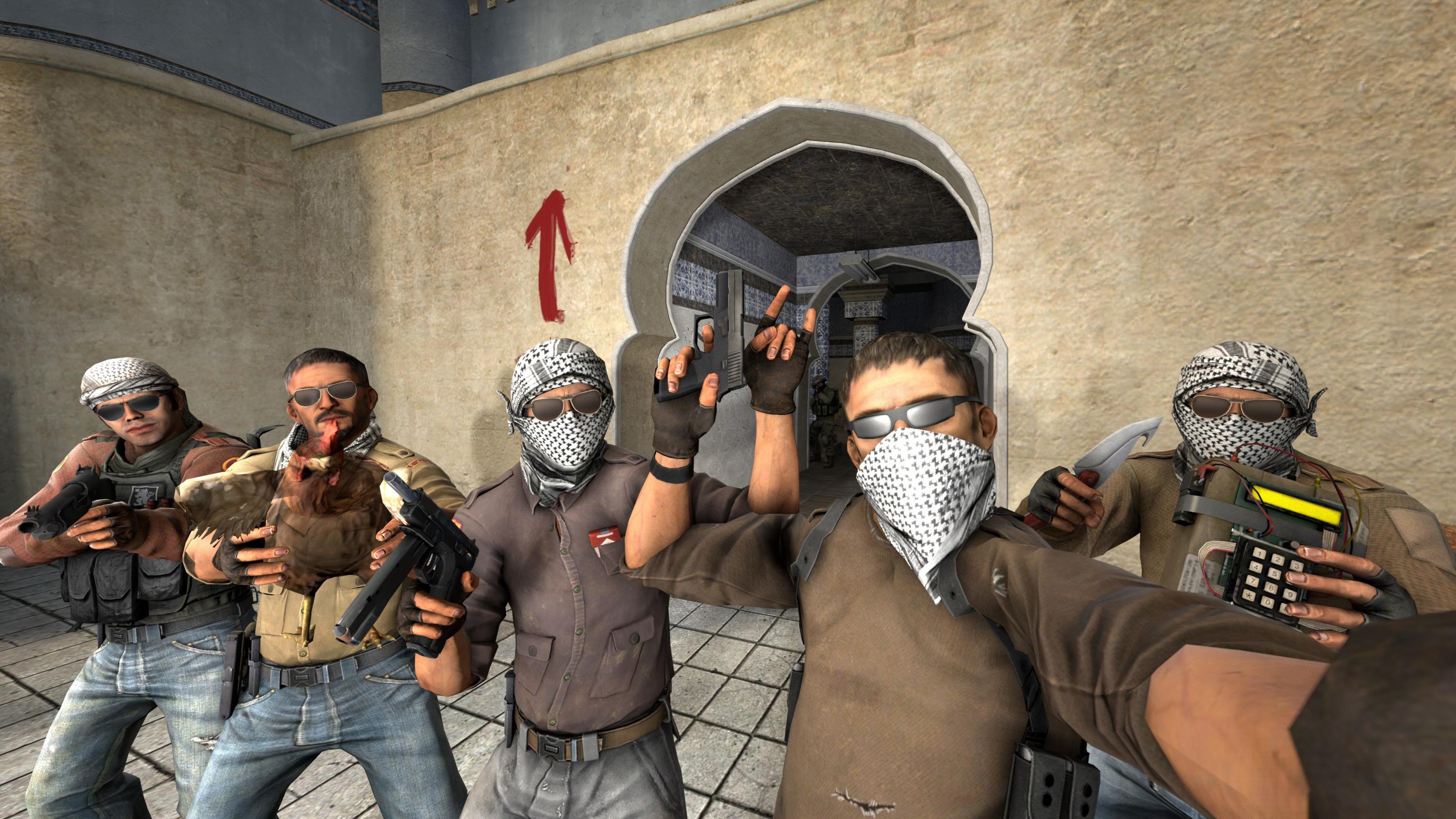 Say cheese!
Released in August of 2012 by Hidden Path Entertainment and Valve Corporation, CS GO is the fourth installment in the Counter-Strike franchise.
There are two teams; terrorists and counter-terrorists, with six different game modes with distinct characteristics (Deathmatch, Arm's Race, Demolition, Competitive, Co-op Strike, and Guardian.
CS GO has matchmaking support and is protected by Valve's Anti-Cheat software. CS GO comes in at number two on Steam's player count charts, just behind Dota 2. Killing terrorists never gets old, it seems.
4. Overwatch (2016)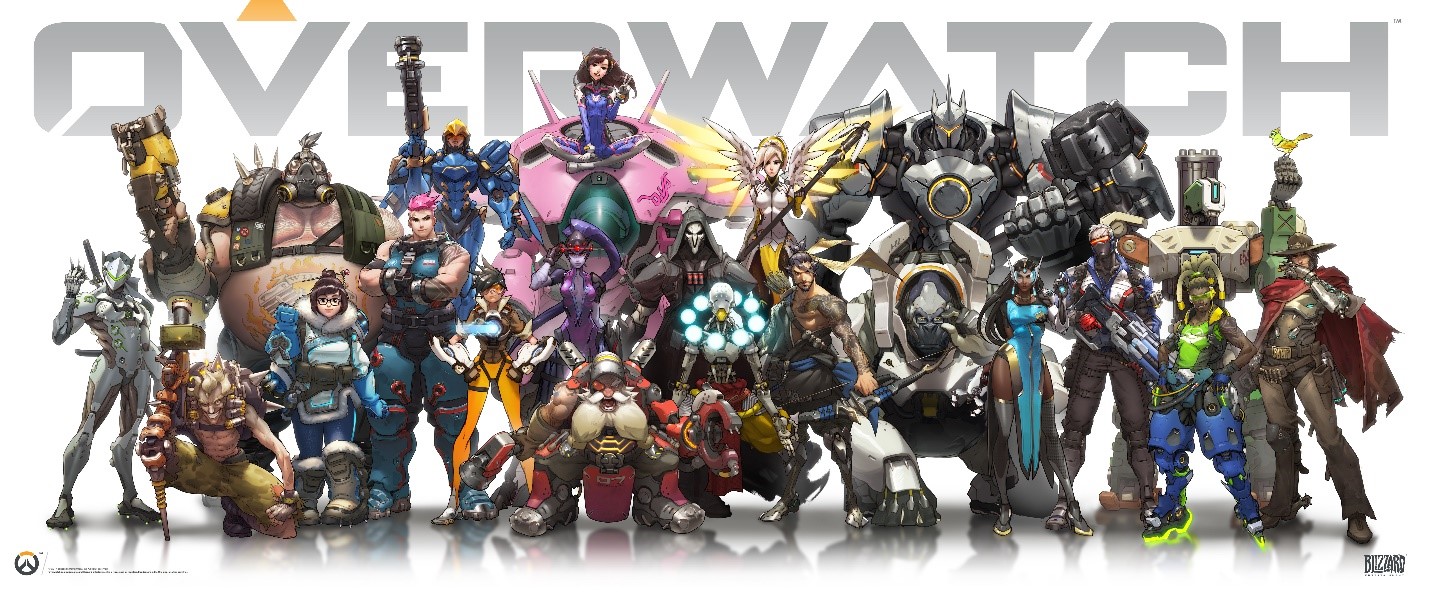 Okay, short people in the front.
If you're at all involved in the video gaming world then all you would have heard about in the months leading up to its release were Overwatch, a team-based MP FPS from Blizzard, the company behind World of Warcraft and the Diablo series.
Overwatch is a hero-based shooter with 24 pre-defined heroes split into four categories, each with their own personalities, movement, attributes and abilities. The game was launched with casual play, competitive ranked mode, arcade modes, and player customizable servers. New characters, maps and game modes have been added since.
Cosmetic packs that can be earned with in-game currency or bought via microtransactions allow players to customize their favourite heroes. It beat out Battleborn (released, unfortunately, on the same day) with more players and more popularity. Polygon reported over 20 million players had registered for accounts within five months of the game's launch
3. Dota 2 (2013)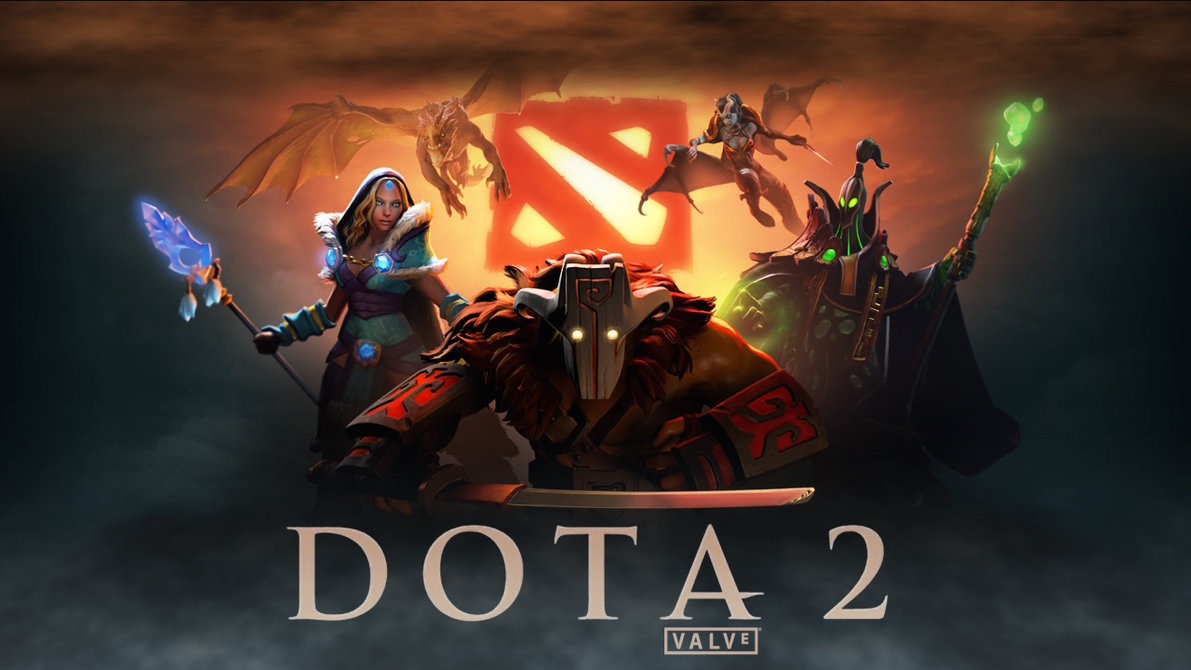 Hero poses, everyone.
There's no doubt that Dota is a popular MOBA, the first game even spawning a Basshunter song in the olden days of 2006. Dota 2 has met with just as much success.
Dota 2 has been the most played game on Steam since its release in 2013, with peaks of over a million concurrent players. It has its own merchandise line, as well as a very active competitive scene. Dota is one of a handful of games (including other like Starcraft 2 and Hearthstone) that are played professionally, and competitively, in tournaments for prizes of up to a million USD, the highest of any eSport.
2. Hearthstone (2014)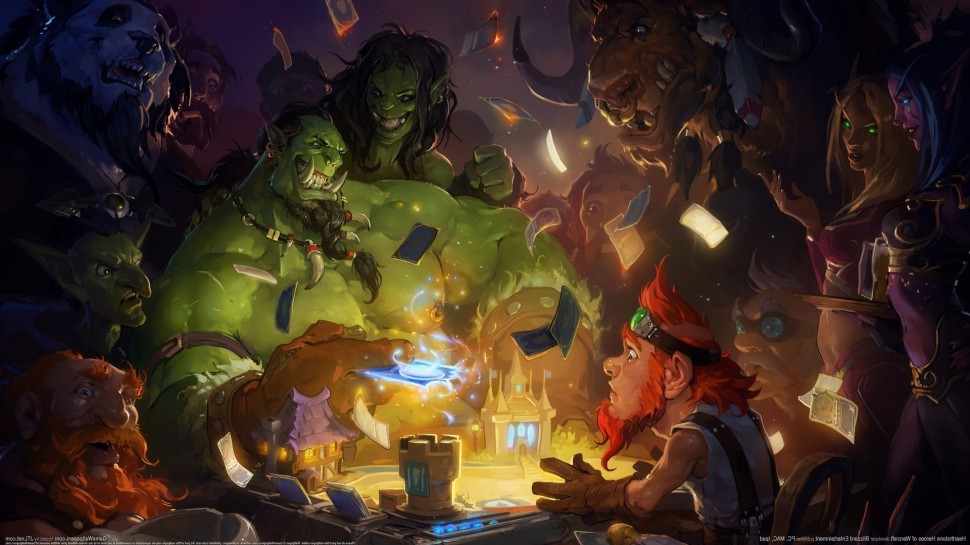 I think that's GG.
CCGs (collectable card games) are popular. WoW is popular, even after more than 10 years. It only makes sense that if you put the two of them together you're going to have a hit, especially when you make it free to play.
Hearthstone builds on existing WoW lore and combines it with a tight interface, brilliant card art and special effects and game mechanics that might seem familiar to Magic: The Gathering players. There are several modes of play, including casual and ranked, adventures and a small single-player practice mode, along with daily quests and weekly challenges to help build up your decks.
In 2016 the game topped 50 million players and it continues to grow.
1. League of Legends (2009)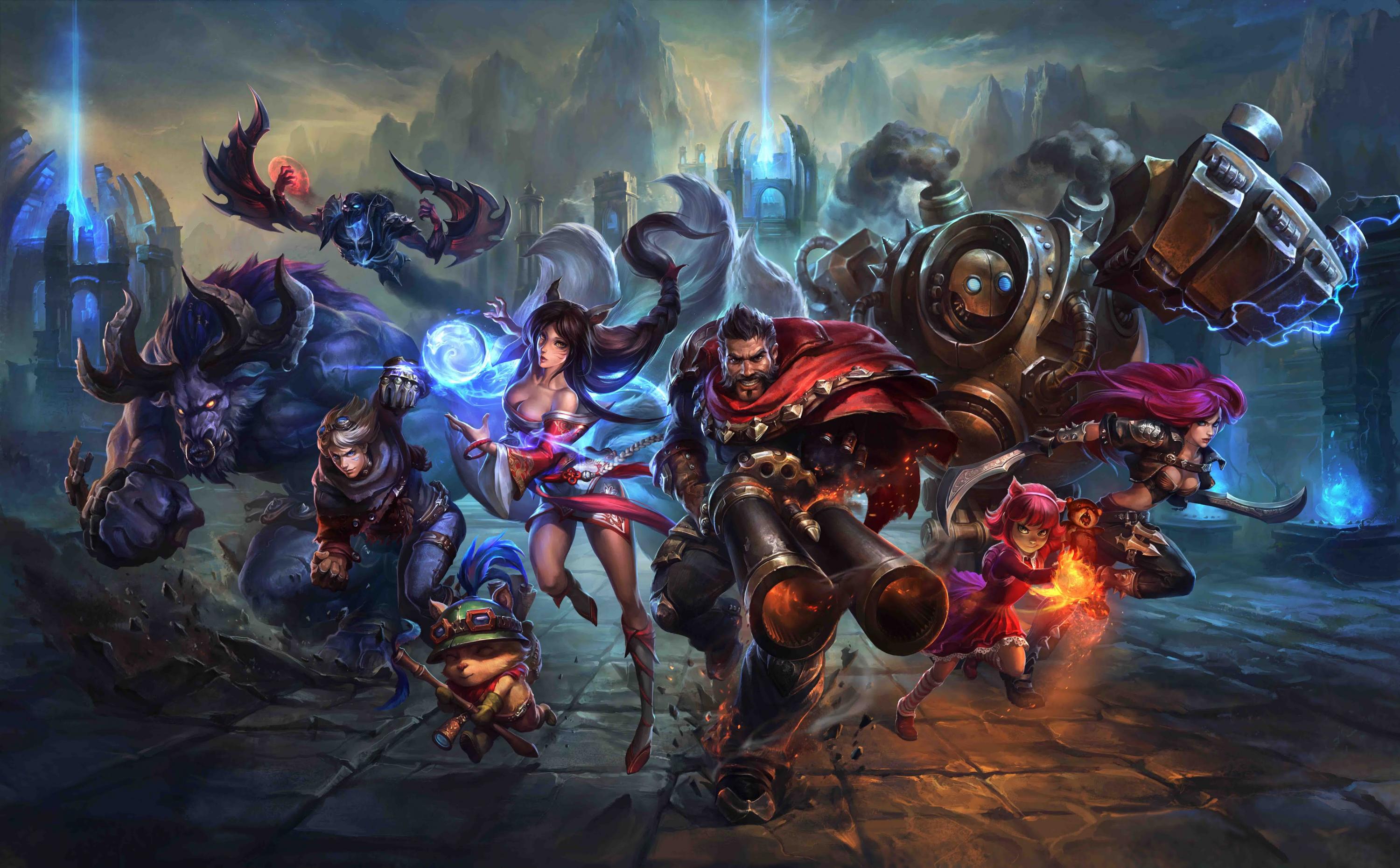 Teen Titans G – oh wait, wrong fandom.
Ah, lol. I mean LoL. League of Legends, not laugh out loud – stop laughing! Dota and LoL have always been neck and neck for the title of top played MOBA. Dota 2 might be the most played game on Steam, but League's developer Riot's co-owners Marc Merrill and Brandon Beck announced that League's active monthly player base is estimated to be around 100 million with about a 33% increase annually, which puts the number of concurrent players around 13-14 million at peak.
Like Dota, League is also played professionally in series like the LCS (League Championship Series), a circuit of professional tournaments paying out at each competition. In 2015 the prize pool for the LCS World Championships sat at a neat $2.13 million.
Age is just a number.
The above list proves that it doesn't matter if your game came out a year ago or eight years ago; if you make a good enough experience for your fans and players and offer them incentive to keep playing, then you're going to have success for years to come.
You may also be interested in:
The Best FPS Games with Millions of Players in 2017
The 10 Best Gaming Chairs to Protect Your Spine and Back from Injuries