Walking Dead Trailer Hints At Huge Spoiler
Updated: 04 Sep 2017 11:07 pm
TURN BACK NOW IF YOU DON'T READ THE COMICS *HUGE SPOILERS AHEAD*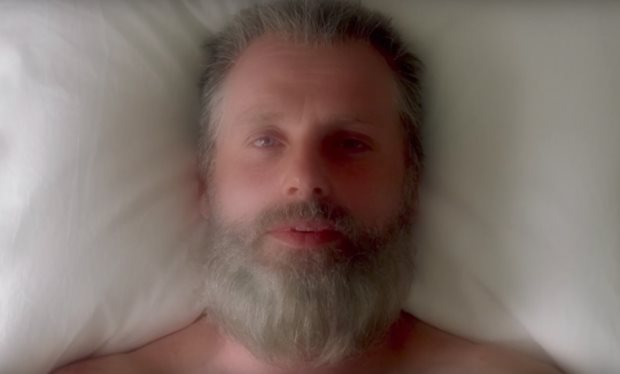 During San Diego Comic-Con, AMC released the Season 8 The Walking Dead trailer and it was fantastic!
At the end of the new Walking Dead trailer we see a cane, a well-lit clean room with beautiful fresh flowers, and an old peaceful looking rick. What does it all mean? Based off old Rick and the symbolism of peace and quiet by using the heavenly white engulfing the room, we're getting a look at the future, or Rick is dead and in heaven from getting his head smashed in by Lucille. 
Here's the scene if you missed it:
If you don't remember or decided to ignore my warnings at the start of this article by scrolling past the massive spoiler tag, in issue 127 The Walking Dead world is fast forwarded two years or more into the future, when the war is done with and peace has befallen the land. Rick's Group has won and Negan's reign of terror is no more.
Where does this put the show? Well, they could be using this opportunity to sway away from the comics as they were already, gradually with many scene and character changes, or I'm over analyzing a simple scene that will turn out to be a dream sequence after he almost died or something. Hopefully it's not that because that would be a huge bummer.
One exciting theory is that The Walking Dead never occurred and this is Rick waking up after a long coma when he was shot in Season 1. We could be getting a possible WHAT IF episode during the war.
Let us know in the comments below what you think the scene is hinting at.  Be sure to check back for updates pertaining to this scene!