The 3 Best Virtual Reality Headsets for Gaming in 2018
Updated: 14 Jun 2018 12:25 am
Ready Player One?
Technology is rapidly changing, all the time. With each new piece of entertainment tech, there comes uncertainty for its potential users. Uncertainty in the cost, the technical specifications and which games are the best. These complications are just as valid in the world of virtual reality gaming.  
We're here to help you wade through all the nonsense and select the VR headset that's right for you and your gaming needs. There's a lot of stuff out there that varies from overpriced to non-functional to novelties.
At the end of the day, there are only three VR headsets we've tried that are even worth considering for modern VR gaming—the HTC Vive, the Oculus Rift and the Microsoft Windows Mixed Reality headset.
The HTC Vive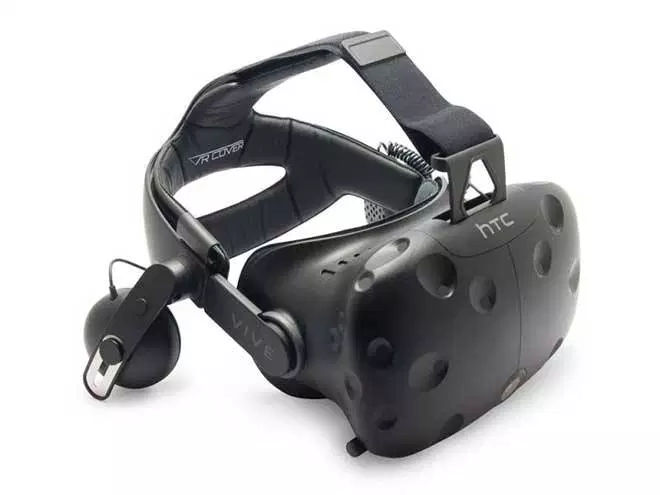 The HTC Vive - one of the best VR headsets around!
The HTC Vive is cutting-edge. At its core, it's an amazing piece of technology. The wireless controllers are a nice touch and the graphics and VR simulations are lifelike. It's like putting on one of those headsets from Ready Player One and stepping right into the OASIS. Originally, the game selection wasn't great, but in the few years since its first release, this has become one superb piece of gear.
The graphical capabilities are amazing, assuming you have a decent graphics card, and the best part about it is the Steam integration. You can experience Warhammer and Arizona Sunshine in the comfort of your own home but feel like you're in another world entirely. The safety guide that ships with this thing is a nice touch as well. Getting into VR games can be a bit dangerous if you're not paying attention to what's in the room around you and the guide offers some helpful tips and tricks for avoiding hazards.
The goggles are a bit heavy, but I got used to them quite quickly. Using the HTC Vive is more than a virtual reality experience—it's a downright full immersion experience. The quality of the headset and the ability to use motion controls to walk, lunge, sword fight, etc…makes this one a clear winner.
Bear in mind, you do need a Steam account and a computer running Steam to play games on the HTC Vive.
Retails for $499.99
Comes with two wireless controllers, two base stations, a link box and a ton of accessories—including safety suggestions.
Why it's great for gaming:
Many games on Steam are optimized for the device. The device was developed by Valve—the folks behind Steam—with HTC. It runs off Steam VR, Steam's proprietary virtual reality client. On top of that, if you have a well-built gaming PC—as I'm certain many of us do—you're going to get the full experience of high-quality, realistic immersion without any of the sloppy, choppy, or buffering several lower end models provide. Skyrim and Fallout 4 look amazing on this device and its hands-down the best place to try out Star Trek: Bridge Crew.
Tech Specs:
90 Hz refresh rate
2160 x 1200 resolution
110 degree viewing field
32 sensors (for tracking and precision)
Built-in microphone
3.5 mm jack
External Camera
System Requirements:
GPU: Nvidia GeForce GTX 970, AMD Radeon R9 290 equivalent or better
CPU: Intel i5-4590, AMD FX 8350 equivalent or better
RAM: 4 GB or more
Video Output: HDMI 1.4, DisplayPort 1.2 or newer
USB Port: 1x USB 2.0 or better port
OS: Windows 7 SP1, Windows 8.1 or later, Windows 10
The Oculus Rift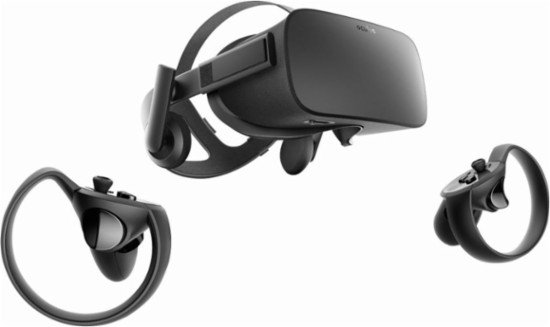 Enter the OASIS and other realms with the Oculus Rift
Probably the most well-known of the various VR headsets around, the Oculus Rift is synonymous with virtual reality. Boasting excellent graphics, control and audio capabilities, this is a headset that many newcomers to VR should consider as their initial purchase. It comes with several built-in games, making it a great value for the new virtual reality gamer.
Using an advanced tracking system called Constellation, the Oculus Rift makes it feel as if you're fully immersed in the action of the game. It's not quite OASIS-level, but it's nearly there (fun fact: all new Oculus Rift employees are required to read Ready Player One as part of their employee training, per Ernest Cline, the book's author).
The controls feel fluid and intuitive, but the wires do get in the way bit. It's not a heavy headset, either, so it should provide a comfortable gaming experience. The major flaw with this unit is that after playing for an hour, I began to get a little bit of eye strain. No blurry vision or dizziness, but motion sickness and eye strain seem to be a side effect of gaming too long in a virtual reality environment. The next time I played, I took frequent breaks and did not experience the issue again.
The Oculus Rift can also be used for business meetings, media streaming and numerous other applications aside from gaming, so that adds an additional layer of usefulness to the device after you get tired of gaming (as if such a thing were possible!).
After some initially disappointing games, the Oculus Rift has built itself into a lean, mean, VR machine and I wouldn't want to be without one myself. The images aren't as sharp they could be, unfortunately and it lacks the motion control of the HTC Vive, but at the end of the day, the Oculus Rift is still a great VR headset, especially for a casual gamer.
Retails for $399.00
High quality virtual reality isn't cheap, but it doesn't have to break the bank either. This is an inexpensive and high-quality rig. It comes with a ton of stuff, too. The headset, of course, two oculus sensors, two touch controllers, every single connecting cables and seven free VR games: Lucky's Tale, Medium, Toybox, Quill, Dead and Buried, Dragon Front, and Robo Recall.
Why it's great for gaming: A variety of great games are available via Steam or the Oculus Experience and, as mentioned above, the device comes with several games built-in. There are a number of genres worth exploring and it's fun to just grab any first-person or fixed perspective game that's been ported over to the system and blast away. Arizona Sunshine is amazing on this device and the Google Earth VR app is worth the cost of admission alone.
Tech Specs:
90 Hz refresh rate
2160 x 1200 resolution
110 degree viewing field
System Requirements:
GPU: NVIDIA GTX 970 / AMD 290 equivalent or greater.
CPU: Intel i5-4590 processor equivalent or greater.
Memory: 8GB+ RAM.
Ports: Compatible HDMI 1.3 video output, 2 USB 3.0 ports.
OS: Windows 7 SP1 or newer.
Samsung HMD Odyssey Windows Mixed Reality Headset with Motion Controllers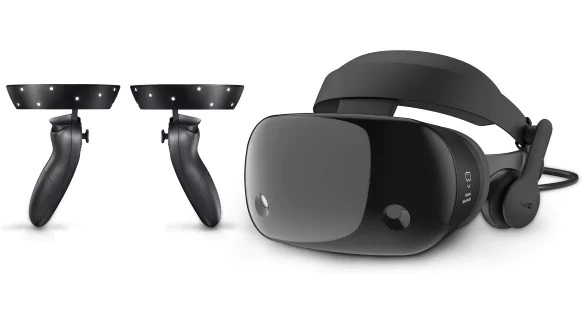 Mixed reality at its best with Microsoft and Samsung!
I'm a huge fan of Samsung and at first was a bit on the fence about the Windows Mixed Reality headset. One of the newer models available, Microsoft created a decent, immersive experience that feels high-end with this hardware. Of the six in the line, this is the best. The resolution is higher than the ASUS unit or the Dell unit and it offers plug and play functionality with your computer. The downfall of this—and any of the Microsoft units—is that they're only compatible with Windows 10.
The high-resolution AMOLED display makes the graphics of most games look great and built-in headphones are professional quality made by AKG. The controllers are slick and feel great to use, without the uncomfortable, poor designs of certain other units.
Despite the slight heaviness of the unit, it is comfortable and works well with most compatible software. The unit is constantly being updated with new software and capabilities, so Microsoft Mixed Reality is something to definitely keep an eye on in the future.
Retails for $499.00
Why it's great for gaming: It's ready to go in ten minutes or less. Any compatible game looks absolutely stunning on this unit. Skyrim, for one, is spectacular and on top of that, many new games are going to be optimized for the Windows Mixed reality line, making this an easy purchase for any VR fan and Windows user. Oh, and you can use it with Steam VR, making it a perfect choice. Even the rather lackluster Doom VR looks and plays well on this device. It's simply amazing.
Tech Specs:
2880 x 1600 resolution
90Hz refresh rate
110° field of view
Integrated AKG headphones and dual array mics
System Requirements:
GPU: Integrated Intel HD Graphics 620 or greater DX12 capable integrated GPU
HDMI 1.4 or DisplayPort 1.2 or better
Memory: 8GB DDR3 or greater + dual channel memory for integrated graphics
10 GB additional free space
Connectivity: 1x available USB port for headset (USB 3.0 Typer-A or USB 3.0 Typer-C).
We hope you've enjoyed this look at the best three virtual reality headsets available. All of these are high quality, cost-effective VR headsets that will meet all your PC VR gaming needs. Until next time, enjoy exploring other worlds and realities and let us know what your favorite headsets and games are in the comments!
If you enjoyed this article, you may also like: