Top 10 Best Gaming Festivals in America
Updated: 13 Mar 2019 9:22 pm
Eat, sleep, play, repeat.
What are the best gaming festivals in America?
There are so many gaming festivals or conventions which take place in America, but only a select few can be considered the best. Whether you're looking for guests or looking forward to the game shows, whether you're looking to take pictures, each of these cons have something for you to enjoy for the whole weekend.
Here is a list for you of the best gaming festivals of America you really need to go! I will give you a list of a top 10 best gaming festivals in the America with all the information you need!
So what are you waiting for? Check it out and look which one suits you the best!
10. GoPlay Northwest (Seattle, WA)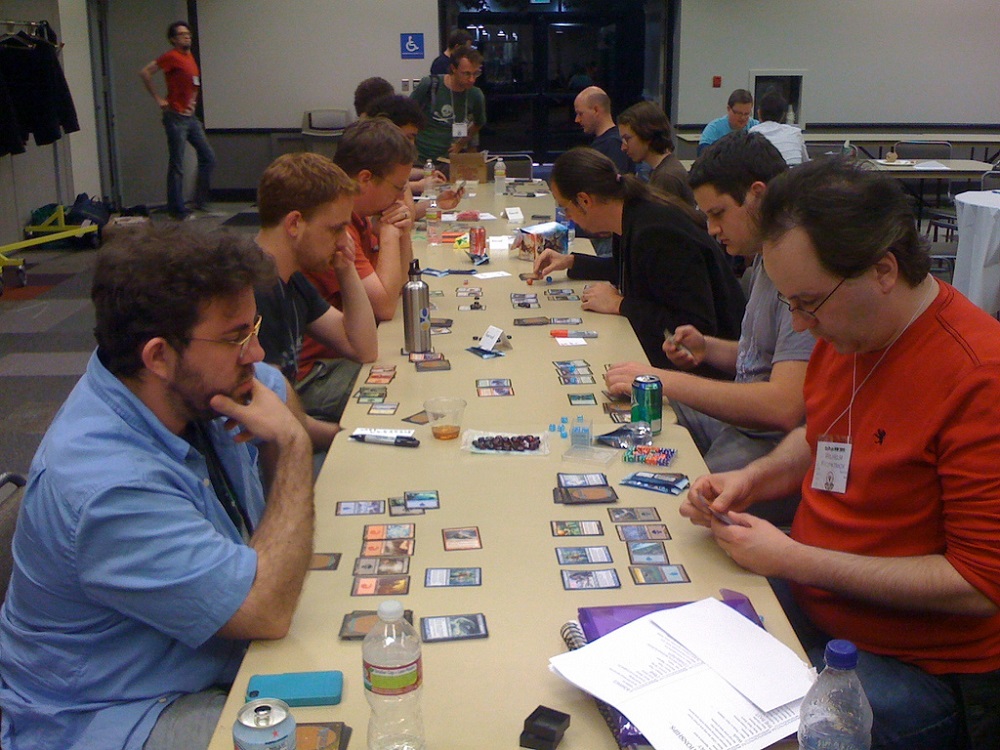 This convention is great for: making friends, trying independent tabletop games, learning how to make your own tabletop game. This is a very special event about board games. In this convention, you can learn how to make your own tabletop game.
If you love RPGs, story games, experimental games, board games, card games, and more, you'll definitely love GoPlay Northwest!
Official website: http://www.goplaynw.org/
Watch last year's event: https://www.youtube.com/watch?v=AiEJKMs_zDI
9. IndieCade (Culver City, CA)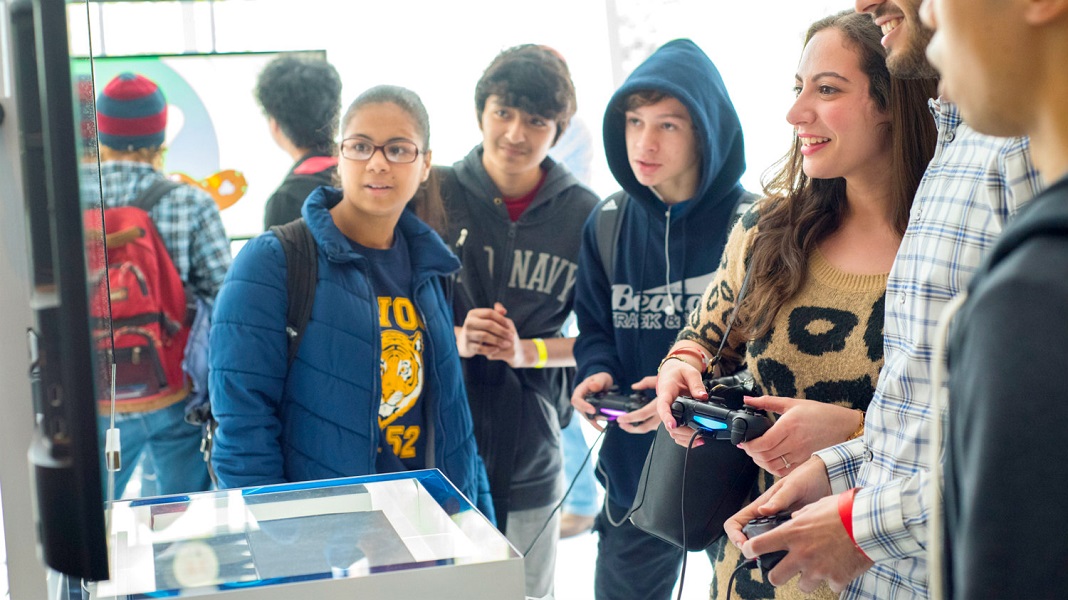 IndieCade is an international juried festival of independent games. IndieCade is known as the video game industry's Sundance. At IndieCade, independent video game developers are selected to screen and show their work at the annual IndieCade festival and showcase events.
IndieCade launched a conference in 2009 featuring classes, panels, workshops, and keynotes. Since then the conference has become a big attraction for indie developers and other people in that industry.
Official website: https://www.indiecade.com/
Watch last year's event: https://www.youtube.com/watch?v=tRjRFPirVvs
8. Gen Con (Indianapolis, IN)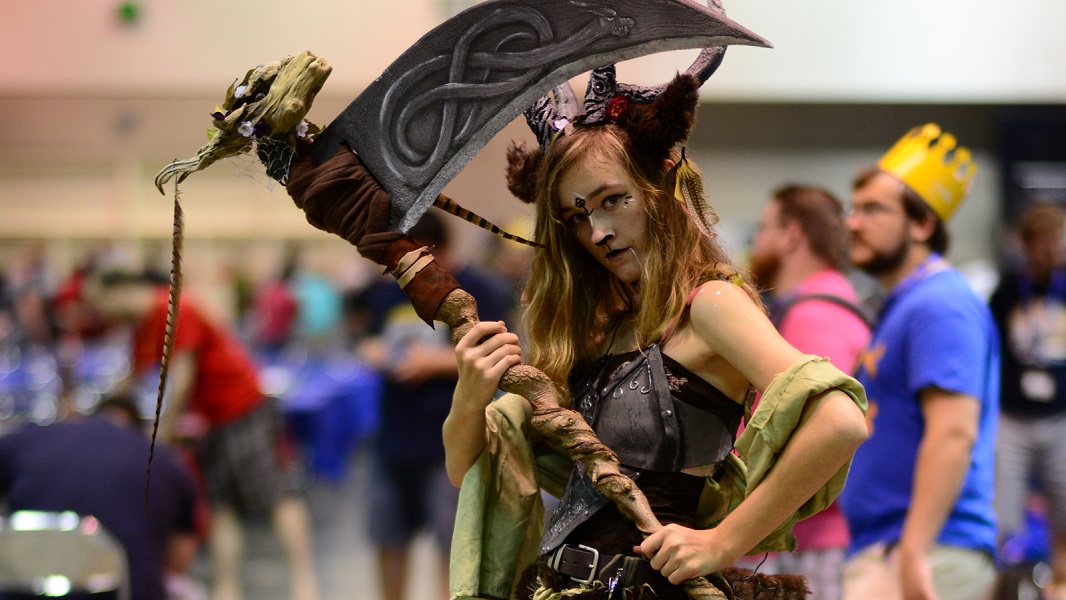 Gen Con is the biggest tabletop-game convention in North-America. They have the highest number of attendance and they have the most events too! Gen Con features a lot of different traditional games, which everyone loves, pen-and-paper games, strategy games, collectible card games, miniatures war games and live action role-playing games.
Gen Con features PC games as well. You can play different tournaments and interactive game sessions
Official website: https://www.gencon.com/
Watch last year's event: https://www.youtube.com/watch?v=T9s_8m8HMlE
7. QuakeCon (Dallas, TX)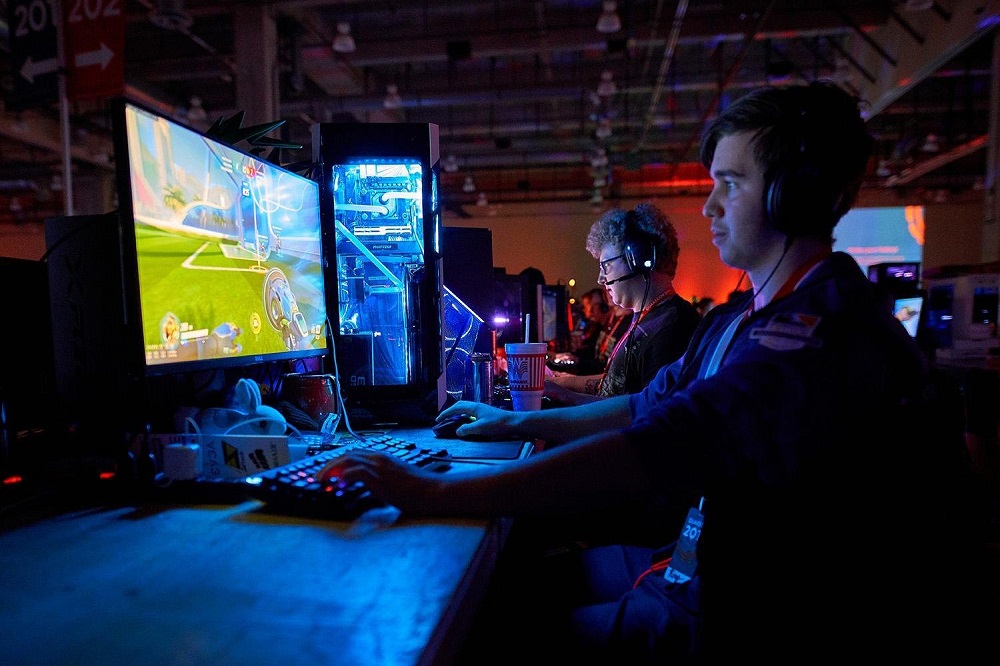 QuakeCon is a very big yearly convention held by ZeniMax Media. They celebrate and promote the major franchises of id Software and other studios. It includes a large, paid LAN party event with a competitive tournament held every year.
QuakeCon is named after id Software's popular game called Quake. The event sees thousands of gamers from all over the world attend every year to celebrate the company's gaming dynast.
Official website: https://www.quakecon.org/
Watch last year's event: https://www.youtube.com/watch?v=fA45N01SQW8
6. Game Developers Conference (GDC) (San Francisco, CA)
     
The GDC, known as Game Developers Conference is organized every year for the video game developers.
GDC has a lot for you to offer; you can go learn new things, get inspiration, and go networking with other video game developers. There is also an expo, networking events, and awards shows like the Game Developers Choice Awards and the Independent Games Festival.
They also have a variety of tutorials, lectures, and roundtables by the industry professionals on game-related topics. They will teach you how to do programming, design, audio, production, business and management, and visual arts.
Official website: https://www.gdconf.com/
Watch last year's event: https://www.youtube.com/watch?v=tMgNfVhS0lo
5. PAX East (Boston, MA)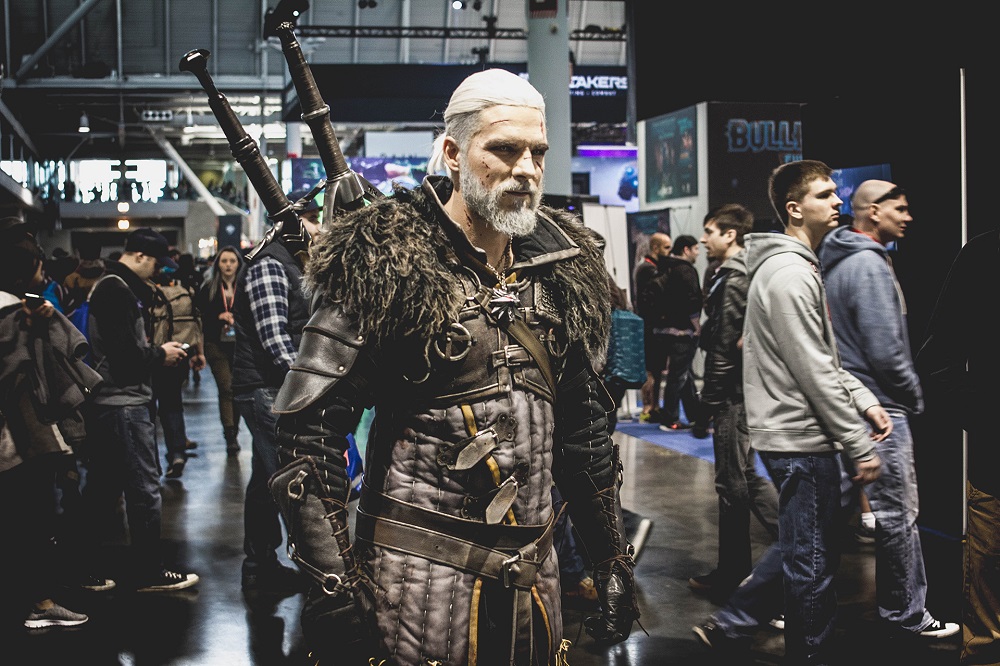 PAX, short for "Penny Arcade Expo", is a term used to refer to conventions about the game culture festivals that involve; tabletop gaming, arcade gaming, and video gaming. PAX is created, because they wanted to attend a show exclusively for gaming. PAX west is the biggest one, and then comes PAX east.
Famous characteristics of the festivals include an opening keynote speech from an industry insider, game-culture inspired concerts, panels on game topics, exhibitor booths from both independent and great game developers and publishers, tabletop gaming tournaments, and video game free play areas. They even have a LAN party for multiplayer!
Every PAX features the Omegathon, which is a festival-long tournament consisting of a group of randomly selected attendees competing for a great prize. The final round of the Omegathon makes up part of the closing ceremonies of PAX. In the past, they have already had games for the final round of the Omegathon with Tetris, Pong, Halo 3, and Skee-Ball.
Official website: http://east.paxsite.com/
Watch last year's event: https://www.youtube.com/watch?v=WSpQTFerqPo
4. Consumers Electronic Show (CES) (Las Vegas, NV)
CES, known as "Consumer Electronics Show," is an annual trade show organized by the Consumer Technology Association (CTA).
The event hosts presentations about new products and technologies in the consumer electronics industry, which means; only companies are allowed to come here. This is a huge event every year.
Official website: https://www.ces.tech/
Watch last year's event:  https://www.youtube.com/watch?v=cCjcsqi82q4
3. BlizzCon (Anaheim, CA)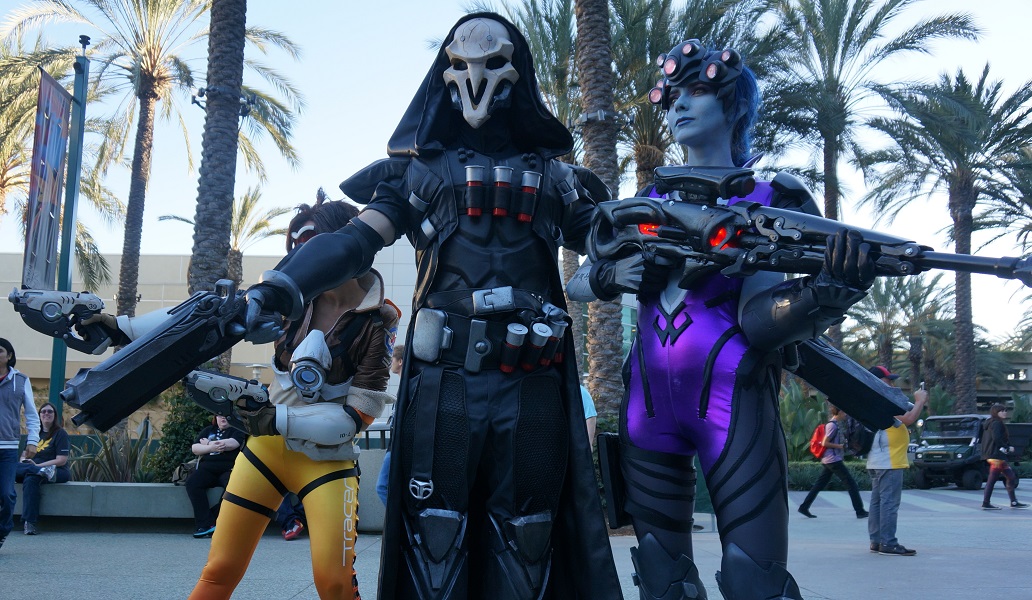 BlizzCon is, obviously, organized by Blizzard Entertainment to show its major franchises like Warcraft, StarCraft, Diablo, Hearthstone, Heroes of the Storm and of course Overwatch.
BlizzCon features you game-related announcements, previews of upcoming Blizzard Entertainment games and its content; they even have Q&A sessions and panels. Of course they have costume contests as well and playable versions of various Blizzard games. The last evening/night has awesome concerts by famous singers like The Offspring, Tenacious D, Foo Fighters, Ozzy Osbourne, Blink-182, Metallica, Linkin Park, "Weird Al" Yankovic, and Muse. You will love it!
If you really love Blizzard, this is the perfect event for you!
Official website: https://blizzcon.com/en-us/
Watch last year's event: https://www.youtube.com/watch?v=9GNqa-15yKs
2. PAX WEST (Seattle, WA)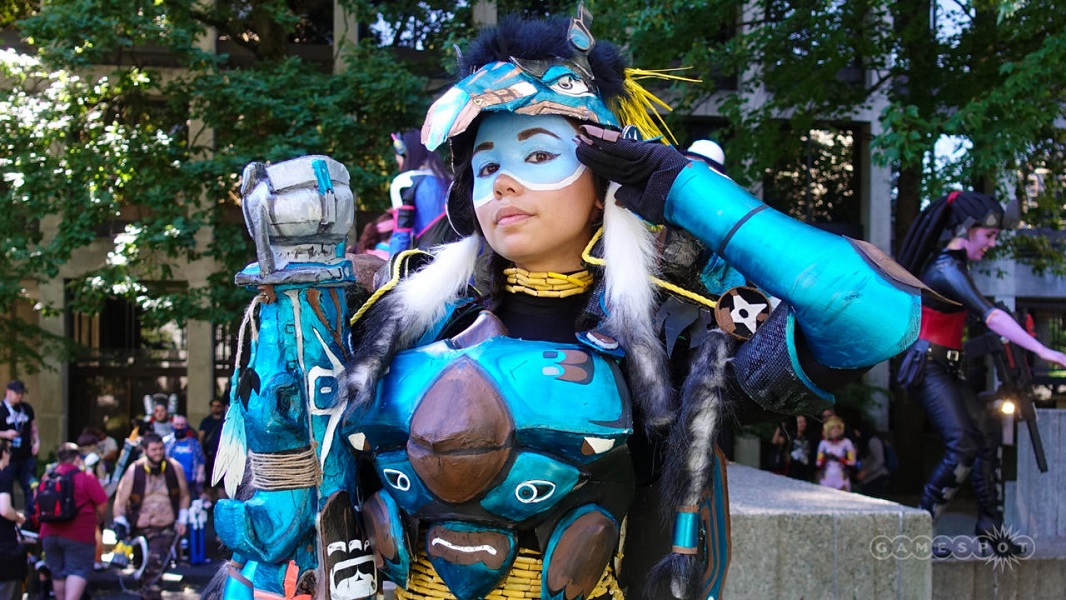 As I wrote before in number 5 of this list, PAX is a gaming convention for the real geeks. PAX east is much smaller than PAX west (and also less fun) that's why this one is higher in the list!
PAX West is the biggest of all PAX events. So this PAX event gives you the most opportunities!
PAX also features tournaments highlighting games from all genres and platforms, so there should always be something for you. If you like gaming festivals you sure like VR. This event has the latest VR technology, which comes close to magic!
You really have to rock out with a couple hundred of your friends at evening and night concerts. Their performances represent the full spectrum of nerdy music, just the way you like it!
Official website: http://west.paxsite.com/
 Watch last year's event: https://www.youtube.com/watch?v=GiUgyZAHfPA
1. Electronic Entertainment Expo (E3) (Los Angeles, CA)

The E3, known as Electronic Entertainment Expo, is a premier trade event for the video game industry. This is the biggest gaming news event for all the geeks. Everyone looks forward to seeing new games, being in creation. This event is presented and organized by the Entertainment Software Association (ESA), it is used by many developers, publishers, and hardware and accessory manufacturers to introduce and advertise upcoming games and game-related merchandise to retailers and members of the press.
You will see all the big gaming companies like Nintendo, Sony, Microsoft (Xbox), Ubisoft and so much more! In the few days before the event, the largest publishers and hardware manufacturers will even hold an hour-long press conference to outline their offerings that will be on display and which feature announcements of new games and products.
E3 is considered to be the biggest gaming news expo of the year in North America. E3 was formerly an industry-only event; individuals who wished to attend have to a professional connection to the video-game industry. 
Official website: https://www.e3expo.com/
Watch last year's event:  https://www.youtube.com/watch?v=M_Uhdx7OUtc
You may also be interested in: 
Image Gallery