[Top 15] Best Grand Strategy Games (Ranked Fun To Most Fun!)
Updated: 01 Jul 2022 10:12 pm
If you feel like being a Grand Strategist, check out these Top 15 Best Grand Strategy Games!
There are so many games in the Strategy genre. But these are the Top 15 Best Grand Strategy Games!
Grand Strategy Games are places where you can let your mind be free. You do not have paths you have to follow, or quest lines you have to listen to. You just engage yourself on an adventure to lead your nation or people towards great goals that you set and achieve by yourself. These are the best and fan-favorite Top 15 Best Grand Strategy Games:
15. Field of Glory: Empires
Field of Glory: Empires Trailer
This grand strategy game is very wide in terms of gameplay. You get to experience a whole variety of nations and tribes, each one different than the other.  You get to see little villages raise from huts to strong and steady empires ready to go on continental conquests. But at the same time, you see these empires getting crushed and destroyed by others.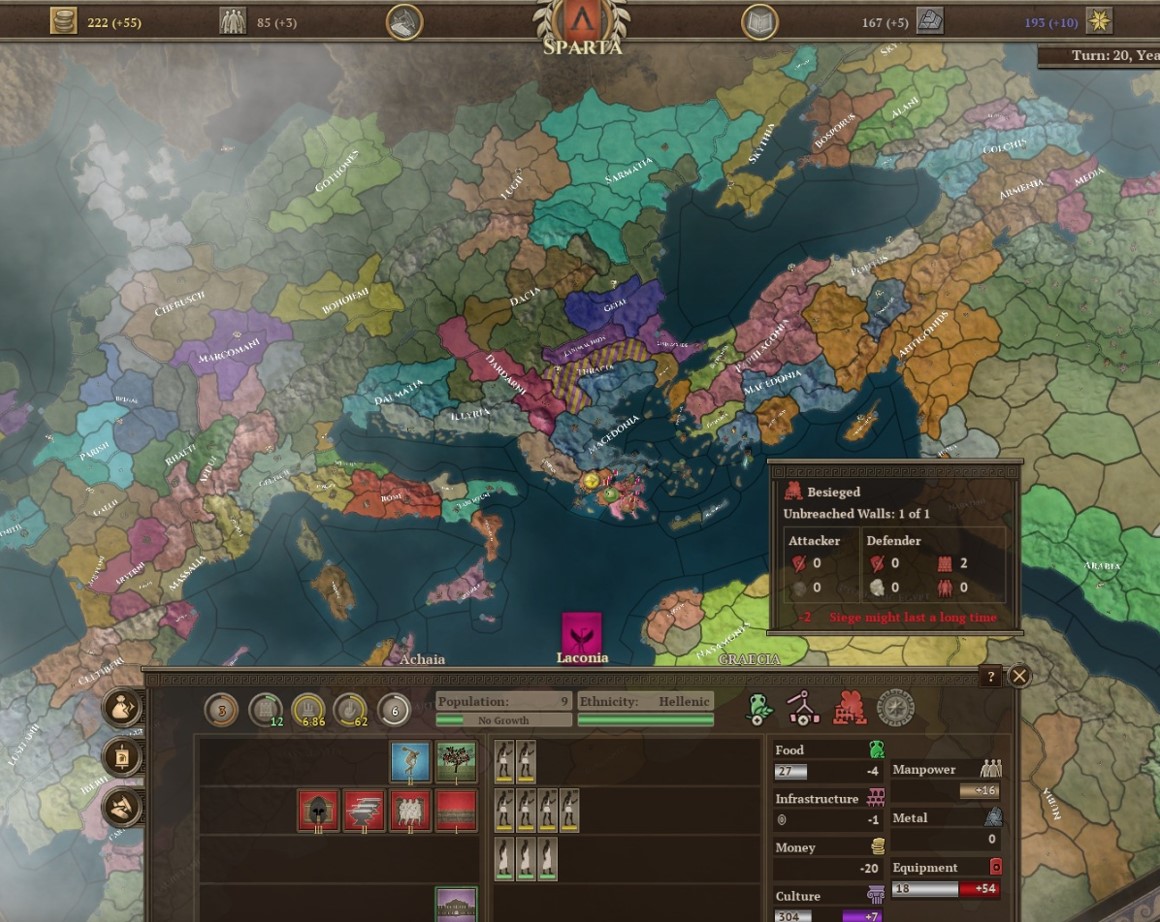 Can you conquer everything with Sparta?!
So go on ahead and embark yourself on this Classical age journey and build your dream empire. Go on and do a world conquest and master the battle system. Also, you can invite your friends to humiliate them in multiplayer gameplay too.
14. Age of Wonders 3
Age of Wonders 3 - Gameplay Trailer
If you want to go a step away from the historical genres, and far from the well-known geographical nations, well Age of Wonders 3 is the game for you. Join in this fantasy land where roleplaying, warfare, and empire-building is so much rewarding. The world is vast and very rich with lore and stories, you can explore them all. You will build your empire through the fun complex system and fight legendary heroes in movie-like battles while leveling up your characters.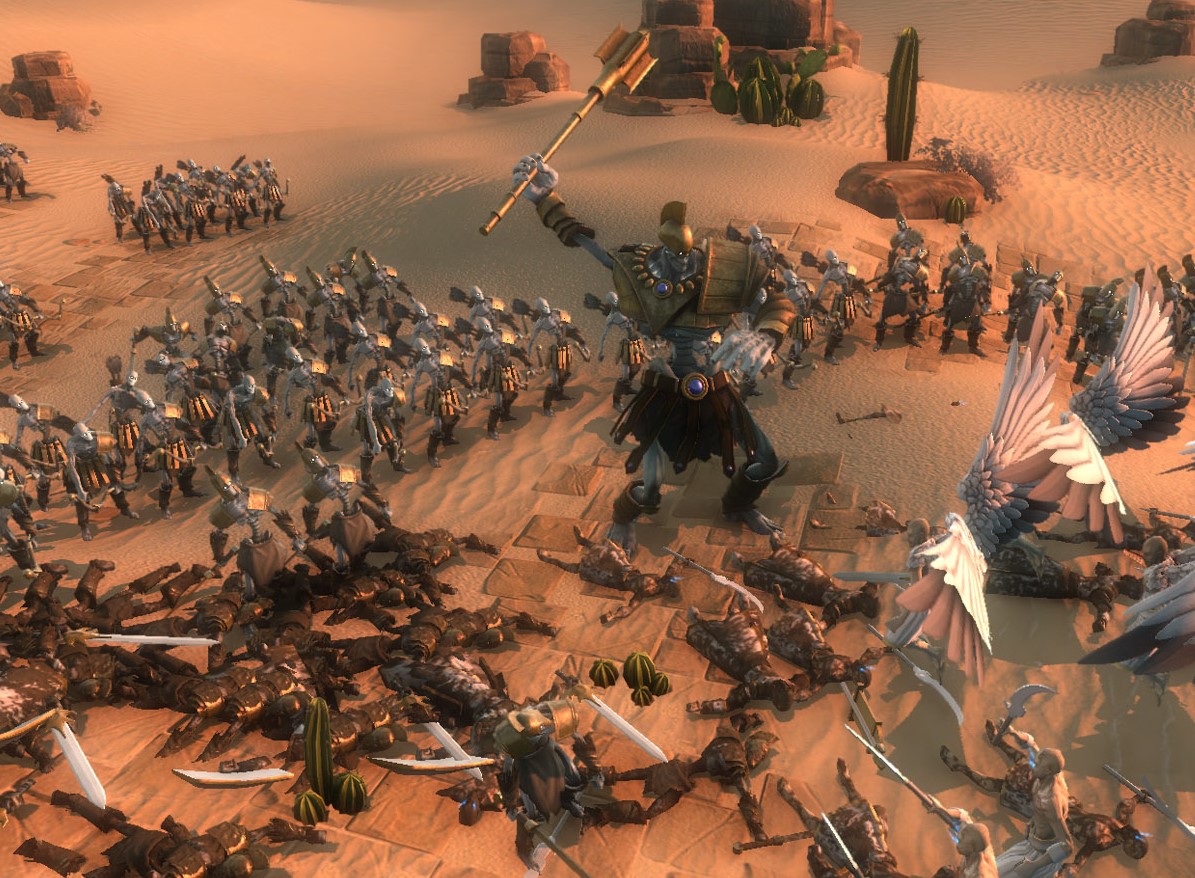 See how gods can crash mortals into dust
Join this amazing turn-based strategy to see your small fantasy land grow into the biggest thing that everyone fears and admires. Level up your legendary heroes to have the biggest of battles. Multiplayer experience is a whole different thing, very very enjoyable to make plans with your friends.
13. Supreme Ruler Ultimate
Supreme Ruler Ultimate - Trailer
Do not let these older games fool you when it comes to gameplay. Just like the others before, Supreme Ruler Ultimate is a rich grand strategy experience that you will remember. You can rule a nation through World War 2, to the Cold War, to the modern age, and even future years! The sandbox campaigns are so much fun. You need to become the supreme ruler through a lot of various activities. The battles and wars are a joy!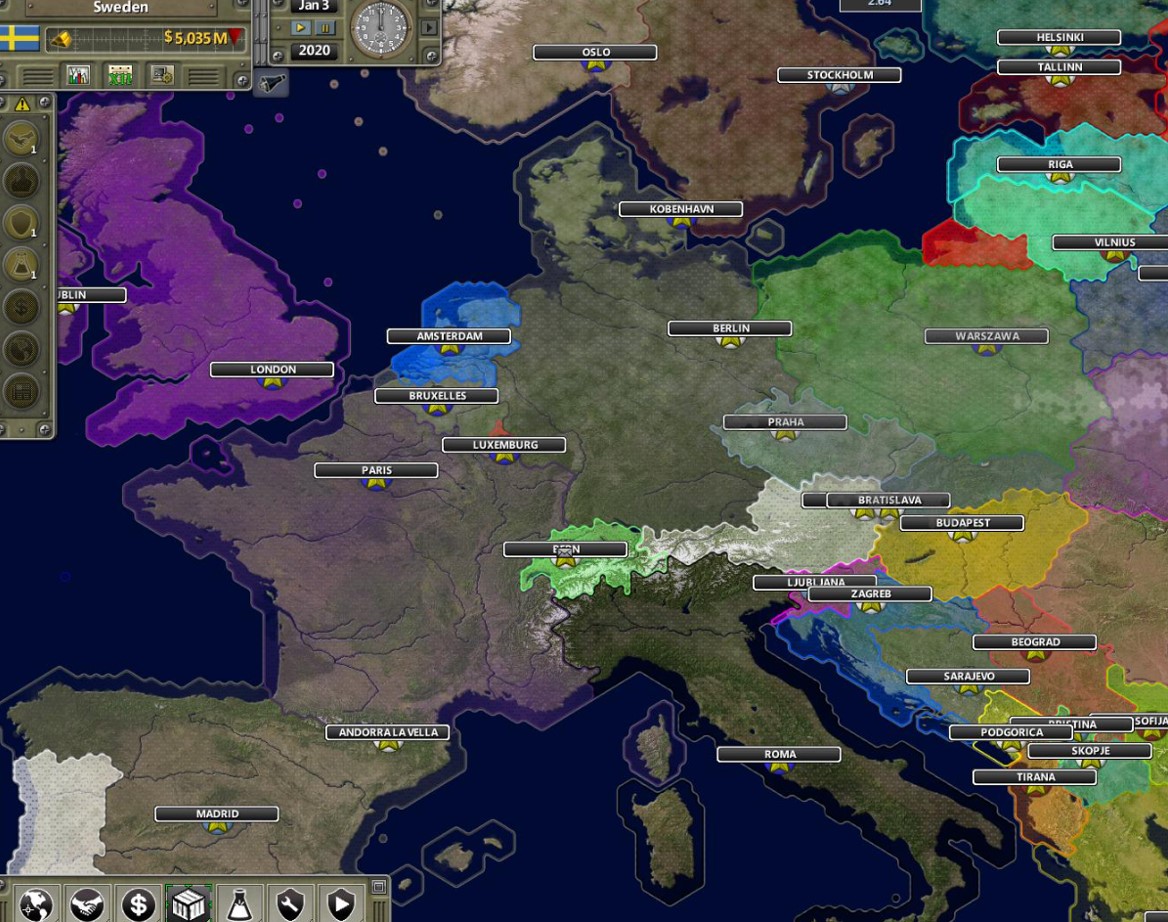 Will you be the Supreme Leader of the world?!
Do you think you have what it needs to be the supreme ruler of the world? Do you want people to whisper your name in awe before they go to sleep? Well, you can roleplay all of that in this amazing grand strategy game. See your borders grow bigger and bigger until they can't grow no more.
12. Age of History 2
Age of History 2 - Trailer
This grand strategy game seems so distant to a lot of people, but for a very stupid reason. When I first played it, it seemed complex. But once you get the hang of it, it becomes so easygoing and rewarding. Your objective is to use your cunning diplomacy and brilliant military tactics to crush your opponents. It is amazing to see how your nation goes through all the pages from history, to today. The wars and the combat system are a blast. It is highly customizable too.
Paint everything in your color
So you have the freedom of choice. The choice of whether the world will bleed or bow in front of you. Create the mightiest of armies, and talk with your enemies to make them enemies of your other enemies. You can do it all when it comes to war here.
11. Fantasy General 2
Fantasy General 2 - Trailer
Jump out ahead from the history train and let's go inside a fantasy world too. Sometimes fantasy worlds are much more fun than real life. That's the case with Fantasy General. The story and factions are so rich in history and lore, that it makes you feel like you are in a breathing and living world. This is a re-imagination of a 90s strategy game, so you know it's about to be good. You choose a clan, or a kingdom, build your fantasy troops and army and embark on conquests and adventures. It is so rewarding to see your heroes level up with each battle.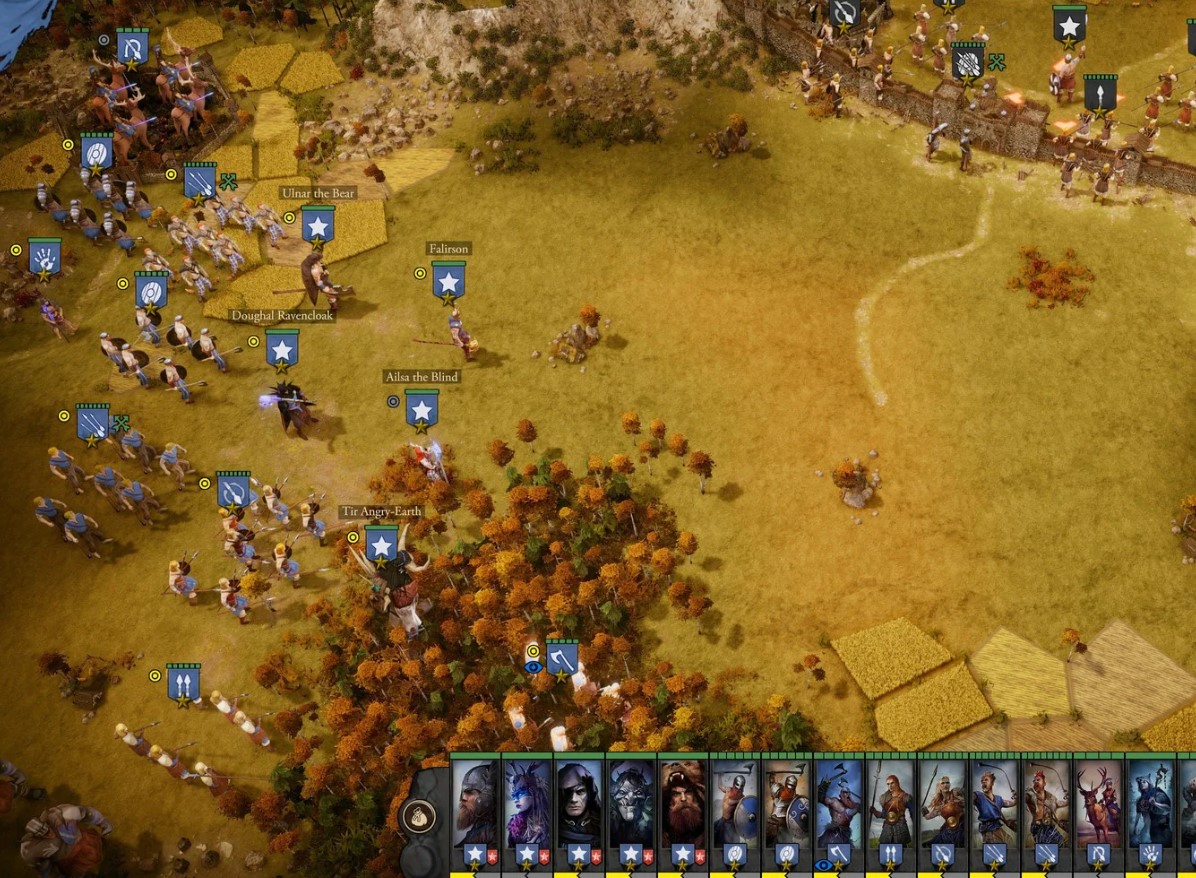 The silence before the storm
So have your hero have the most kills in every battle. Look at him grow and become a better leader and warrior after every minute. Build your army and crush every enemy's walls to conquer them! Decide the fate of the world, because it is on the front step of total destruction.
10. Phoenix Point
Phoenix Point - Trailer
If you are looking for something similar to X-COM but on a grand strategy and global level? Phoenix Point is the game for you then. You are fighting foes throughout the world on very tactical mini maps. The Ai is extremely smart, and it learns your strategies after every battle. There is tons of content if you're interested in a world that is attacked by aliens. You level up your characters and see them become better and better until you find that anti-virus.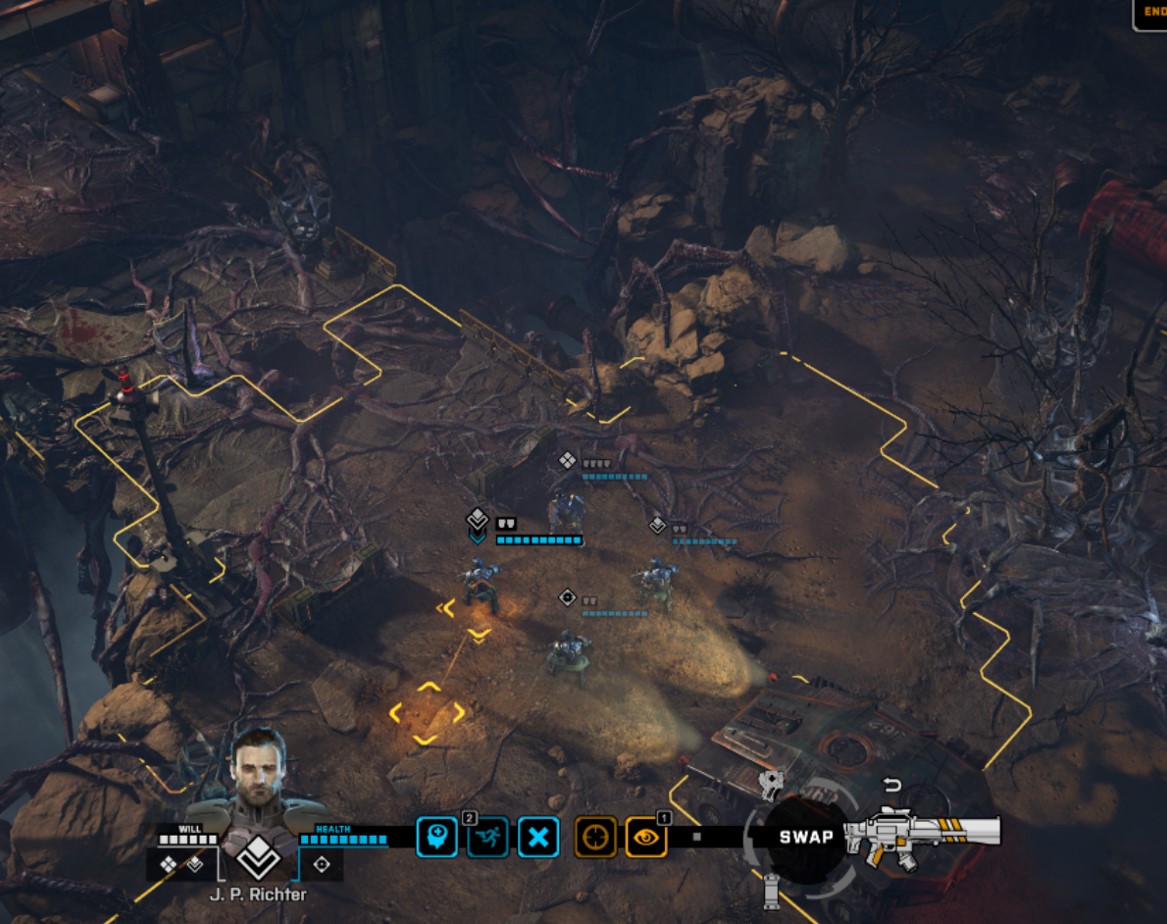 Plan your tactics before hitting your enemies head first
So go on ahead and build your dream team! Make the bestest of the best group and make them so tough, that even mars like creatures are gonna run away when they see them. Discover whole new enemies and find a cure for the virus spreading throughout the world.
9. Europa Universalis 4
Europa Universalis 4 - 8th Anniversary Trailer
Europa Universalis 4 is an absolute masterpiece. I have put it to number 9 because of how complex it can get, and sometimes you forget that it is a grand strategy game. You are in very big periods of transition. Guns are being explored, new continents are discovered, and new nations are being born. Your job is to select one from the smallest tribes, to the papacy, and see it grow into a country that you've dreamed of living in. The choices and styles are unending.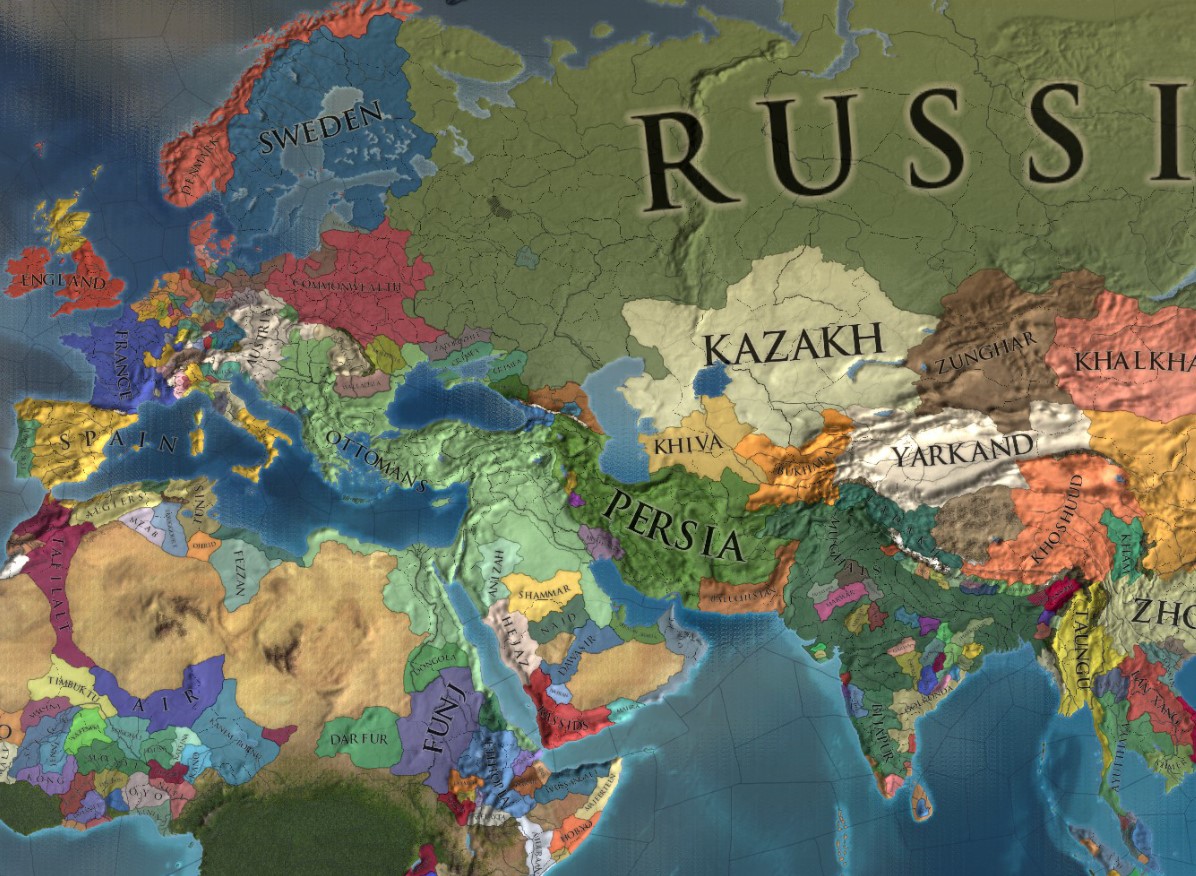 What will you conquer first?!
So go on ahead and form the Kingdom of God with the pope. Take control of Napoleon himself and guide the revolution to crush feudalism everywhere. Discover new continents and slaughter or help the tribes there to live. If you can imagine it? Probably you can do it in Europa Universalis 4.
8. Victoria 2
Victoria 2 - Trailer
Victoria 2 is something else. You can't go more in-depth about a grand strategy than here. I mean, you are controlling what your soldiers will eat in battle. It can be so distant for some people because of its complexity. But have no fear. It might take a while, but then it might just become your favorite grand strategy game because of what it has to offer. You are playing a nation in the post-Napoleonic wars until the First World War ends. You can modify, and directly influence the world with just a click. Victoria 2 is a masterpiece of making you feel like a grand strategist, because everything you do, matters.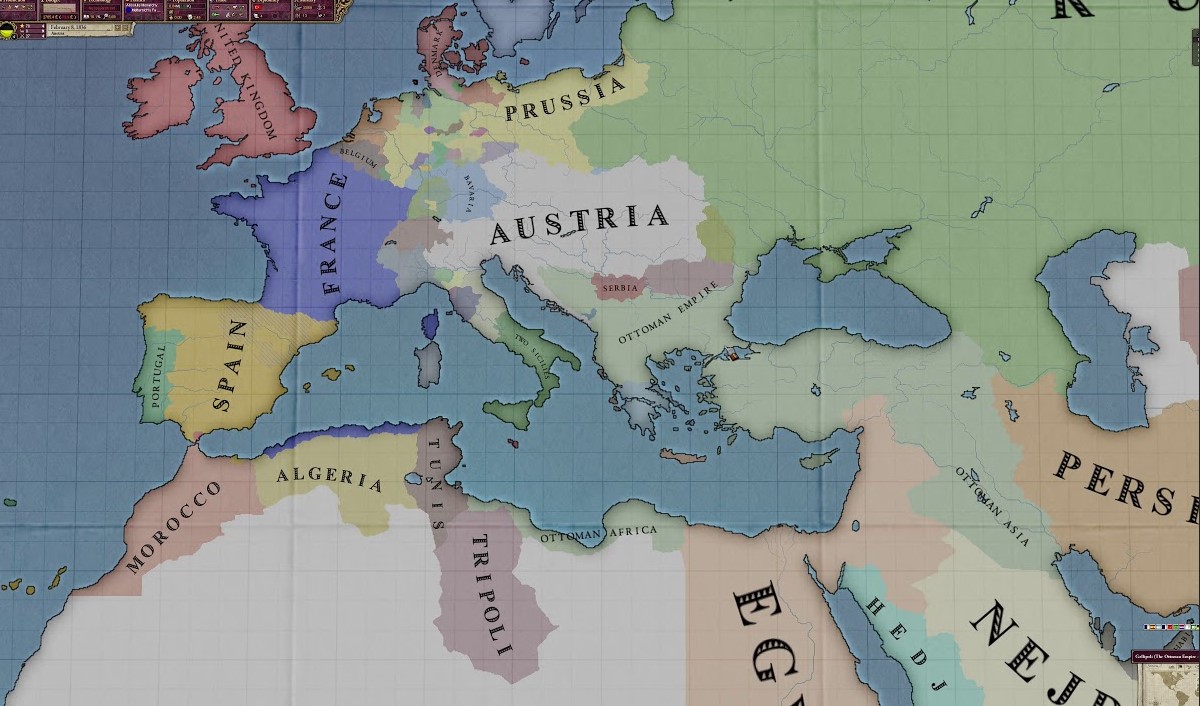 Who'll get to Africa first - wins.
Do you think you have what it takes to embark on a world conquest in these 100 years of gameplay? Well, while doing so, you have to control every single thing in your land. And I mean everything. This historical masterpiece is a must-play for any grand strategy lover.
7. Endless Space 2
Endless Space 2 - Trailer
Well, let's get away from this boring old Earth and go into the big unknown - space! In Endless Space 2, you will find yourself saying one more turn every once in a while. There is an endless universe, at your fingertips ready to explore. Will you conquer it all and build the biggest empire? You will have to find out about the Endless gods that roam the universe and become their leader and conqueror.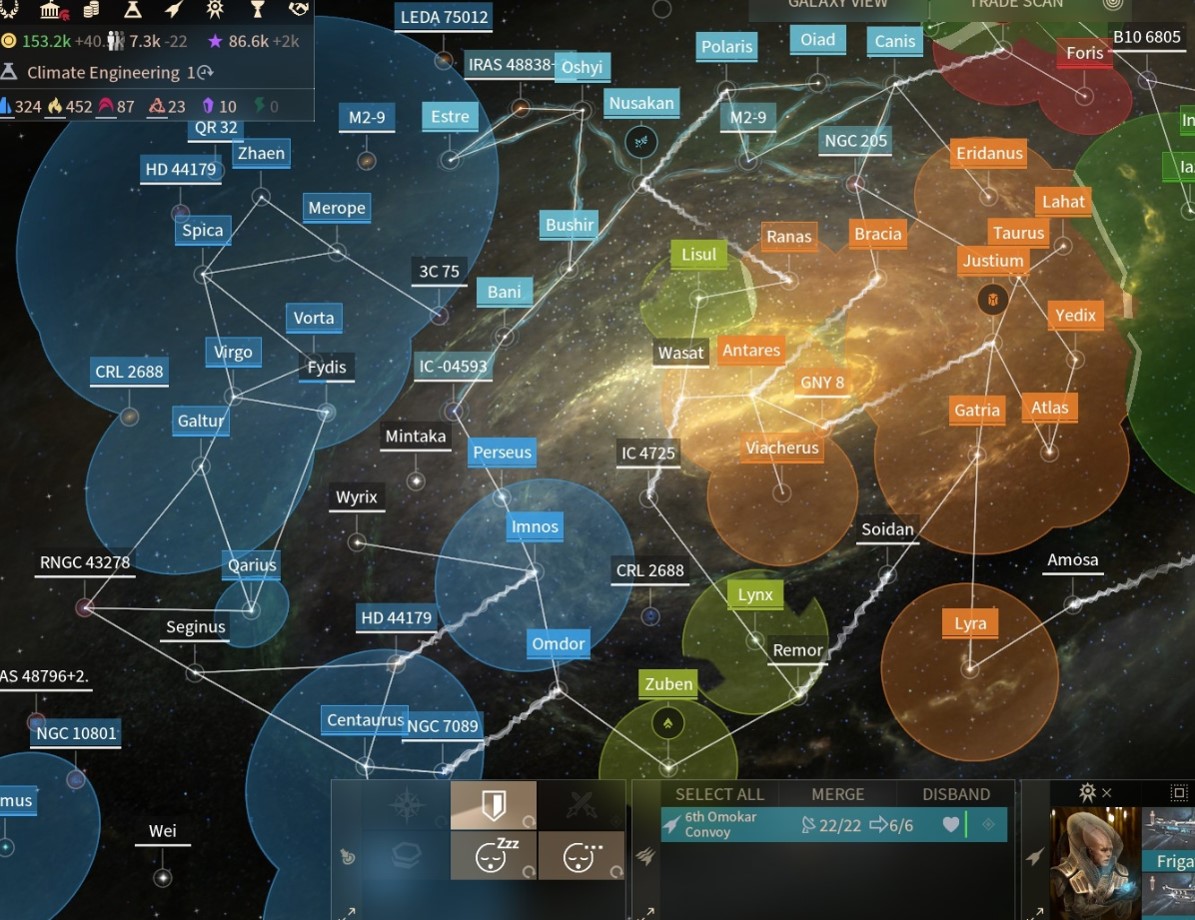 How does it feel to own half of the galaxy?
So go on ahead and build the biggest of empires. Create the grandest of fleets and fuel them up to go on a journey to discover the universe. Lead your civilization and modify how your battleships will look while destroying planets and enemies.
6. Total War: Three Kingdoms
Total War: Three Kingdoms - Trailer
A Total War game set in the Chinese mythology with the beautiful Chinese landscapes around? Sign me up. This beautiful creation of a grand strategy game will leave you speechless of how one game can be just beautiful to look at. You control a part of China with its leaders. You directly control the leader and get to level up, gear him up and modify how he looks. Everyone knows the Total War setting, so it is the same way here. It works much better in practice, you feel like you have a lot more options, and seeing those leaders battle it out in the middle of the battlefield is very unique.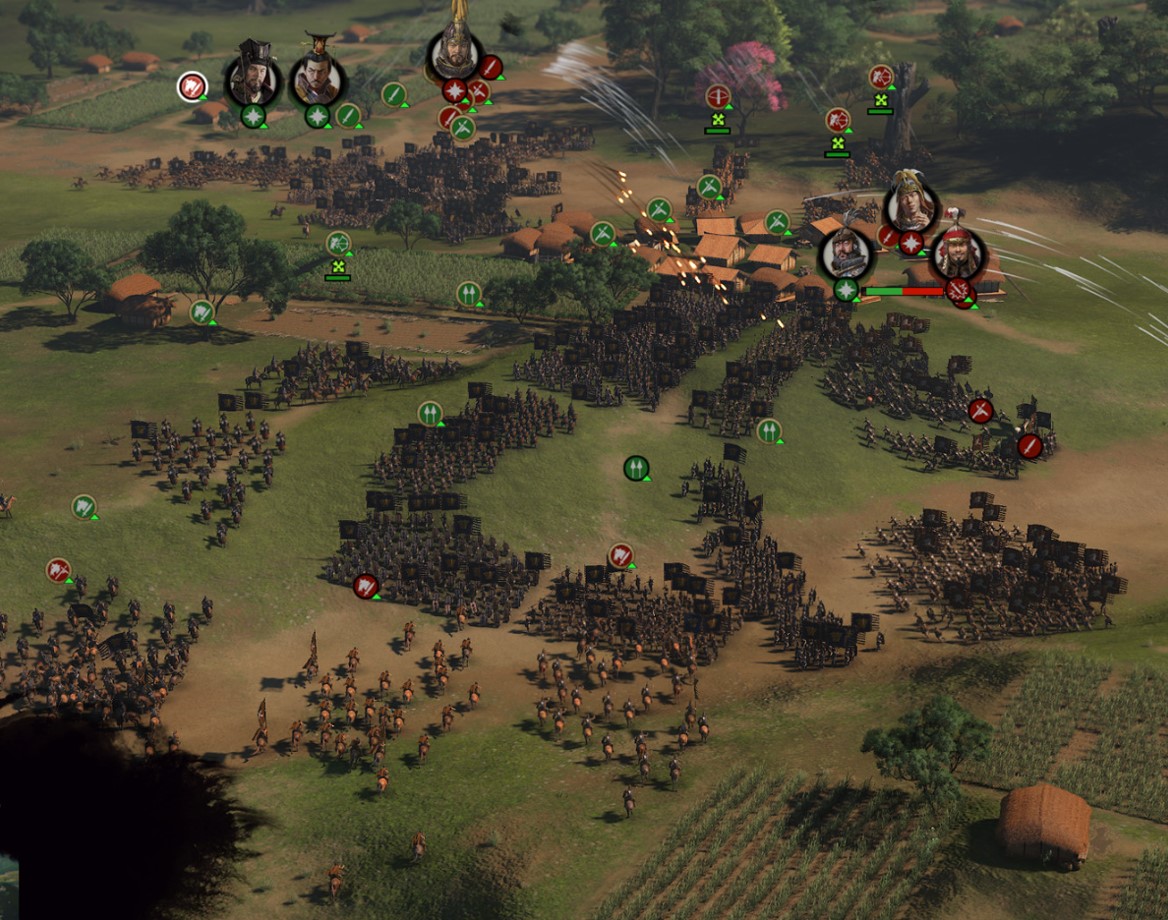 Archers are the most satisfying
So go on ahead and spread your borders around your neighbors. Make your emperor the strongest of them all, and armor him and upgrade his skills like it is a Sims game. Build the biggest archer army, to make the ground turn black from the arrows fired upon your enemies.
5. Total war: Warhammer 3
Total War: Warhammer 3 - Trailer
Total War Warhammer was a blast. Can you imagine it even better than before?? Well, that's why you have to try out the 3rd edition. It upgrades a lot of the old elements and makes it feel like a brand new experience. The armies that you build are much bigger and scarier. This grand strategy game is a masterpiece if you are not that much into the whole history scenarios. You can really change and influence a lot with your gameplay that can be different in every single take. The lore and history of the Warhammer franchise are what make it special to me and a lot of others. It is absolutely beautiful. The multiplayer experience is superb too.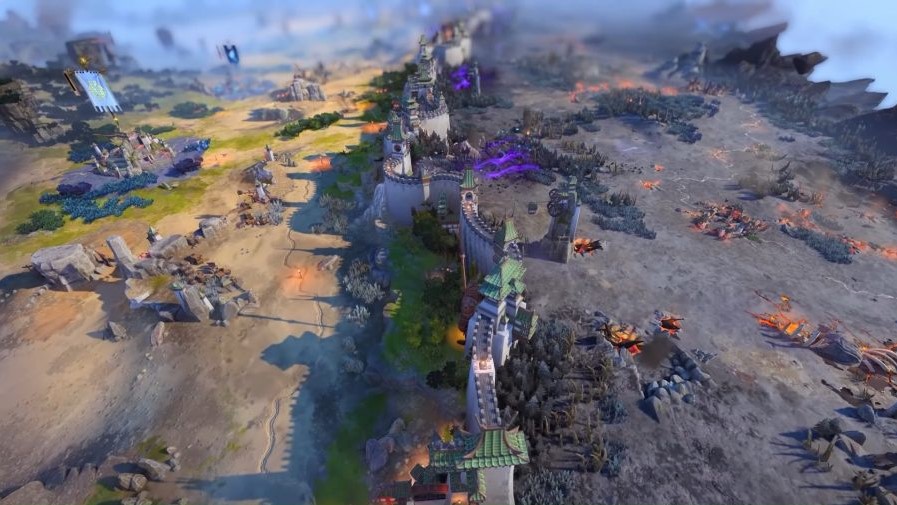 Will you crush these gates with cannons, catapults, or giants?
So go on ahead and be an Orc like you've always wanted. Take your weapons and crush those pesky humans across the land. Become the Chaos itself and spread destruction and death everywhere. Build your dream fantasy empire and make sure it stands strong because a mighty world-ending wave is on its way!
4. Crusader Kings 3
Crusader Kings 3 - Trailer
Leading a boring everyday life that is so repetitive? Well, how about going deep inside the bestest of best roleplay grand strategy experience ever. That is Crusader Kings for you. Crusader Kings 2 is also superb, but the new visual improvements make you even more immersed. You get to choose to play as any living landowner in the middle ages. How you decide this person to be, is entirely up to you. Will it be a paranoid craven or the strongest brave Viking, well just go on ahead and go crazy. Everything can change your gameplay experience making Crusader Kings 3 the best roleplay game on this list.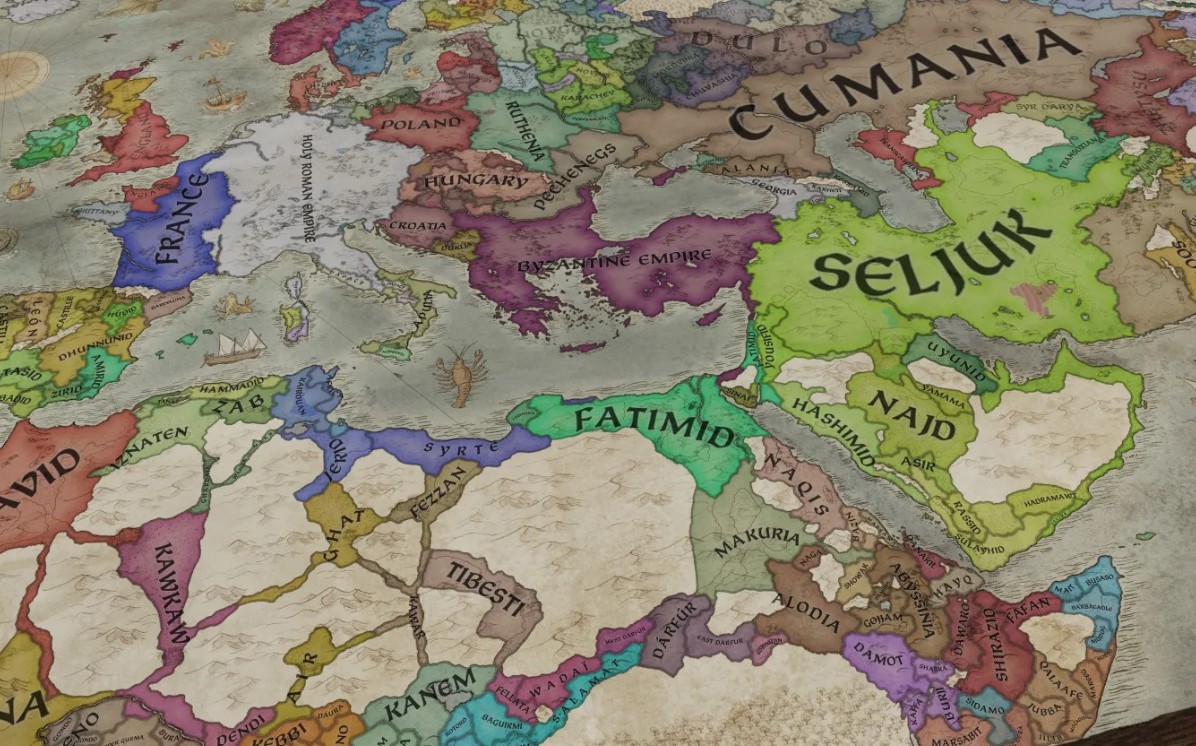 You will really feel like you are in the Middle Ages
So go on ahead and build the wealthiest republic while practicing dark arts in your free time. Rebuild the Roman Empire with a brand new religion and culture that you make however you want it to be. Make your personal guard with Vikings and hun archers at the same time. Live a different life, and get ready to lose countless hours in this beautiful creation of a grand strategy game.
3. Civilization 6
Civilization 6 - Trailer
You know how you start as a mighty empire and take on a quest to conquer the world. Well in Civilization 6, you actually build it from scratch. Literally. You start as nomads at the beginning of time and decide how your civilization will be like, grow up, and improve. You are the master of everything in your land and world. You can be aggressive, diplomat, warmonger, trader, religion starter, and spreader… You can really do it all. It is amazing to see how much you can grow your land to become, and every single game is different than the other. Even if you try you can not make the same scenarios twice. It is simply amazing. Civilization 6 multiplayer experience is where you can lie to your friends and backstab them like you've always wanted to!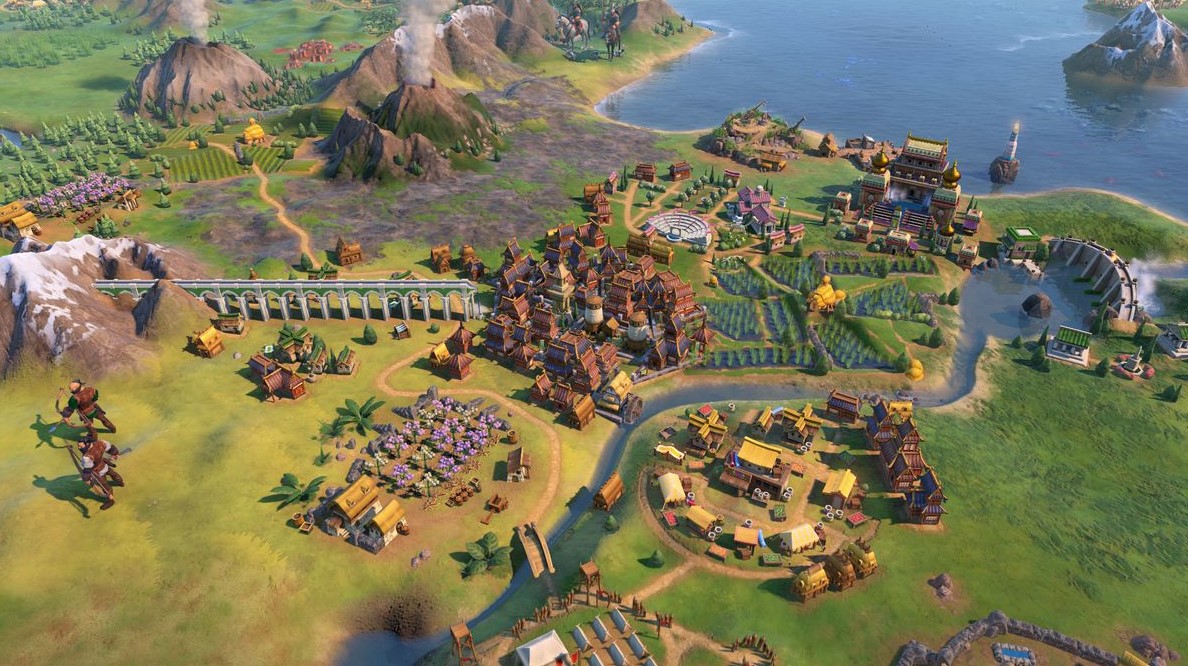 Seeing your cities expand is the most beautiful thing in the world
So go on ahead and grow your little tiny tent forest hut into a nuclear warhead leader of the world. Decide whether it is best to destroy the world in order for you to rule it. Build your own civilization all from scratch. Believe me, once you start playing this, your whole dictionary of words will evolve around these 3 words - One More Turn.
2. Stellaris
Stellaris - Five year Anniversary Trailer
Have you sometimes wondered what it must be like to own and control a galaxy empire like in Star Wars? Wonder no more, and try Stellaris. It can scare away people for sure, but it shouldn't. It might look complex and grim, but believe me, try it out just once. Give it a while, and space will be your favorite subject to talk about with your friends. You build your empire and develop your species in any way you want. You get to physically see your battles like in space movies. Spread across the galaxy, and decide whether you want to destroy planets, or see them prosper and grow. You can do it all.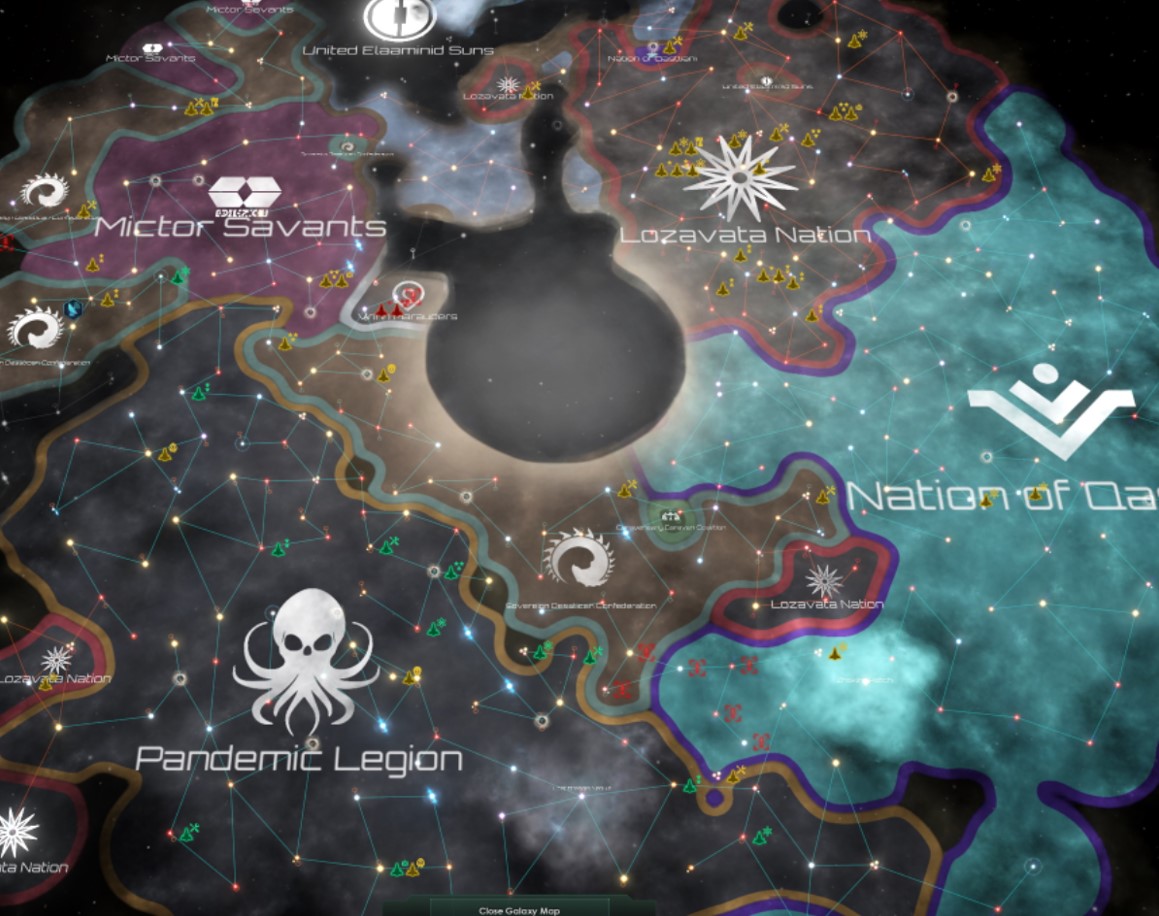 Being the leader of the universe has never been so much fun!
So go on ahead and destroy a whole set of species just because they tried to steal a percentage of a trade route from you. Create the grandest of space fleet and sing yourself Star Wars theme songs while you fly across the galaxy and explore every inch of it. The options and choices for being a strategy space leader here are endless.
1. Hearts of Iron 4
Hearts of Iron 4 - 5th Anniversary Trailer
You must have seen at least one World War 2 movie or played at least one game from the same years. Well, what do you think happens before that grand saving mission? In Hearts of Iron 4, you get to see and decide every single detail of World War 2. You can play as Nazi Germany and decide that killing and starting a war is not necessary, and transform it into a peace-loving nation. You will learn a whole lot, and the scenarios and options on how to wage war are really infinite. I can't stress it enough, this is the best of grand strategy games because of how many solutions you have for everything. You will look out for your army, infrastructure, navy, airforce, land, and every single thing to prepare for war.  Multiplayer is the bread and butter.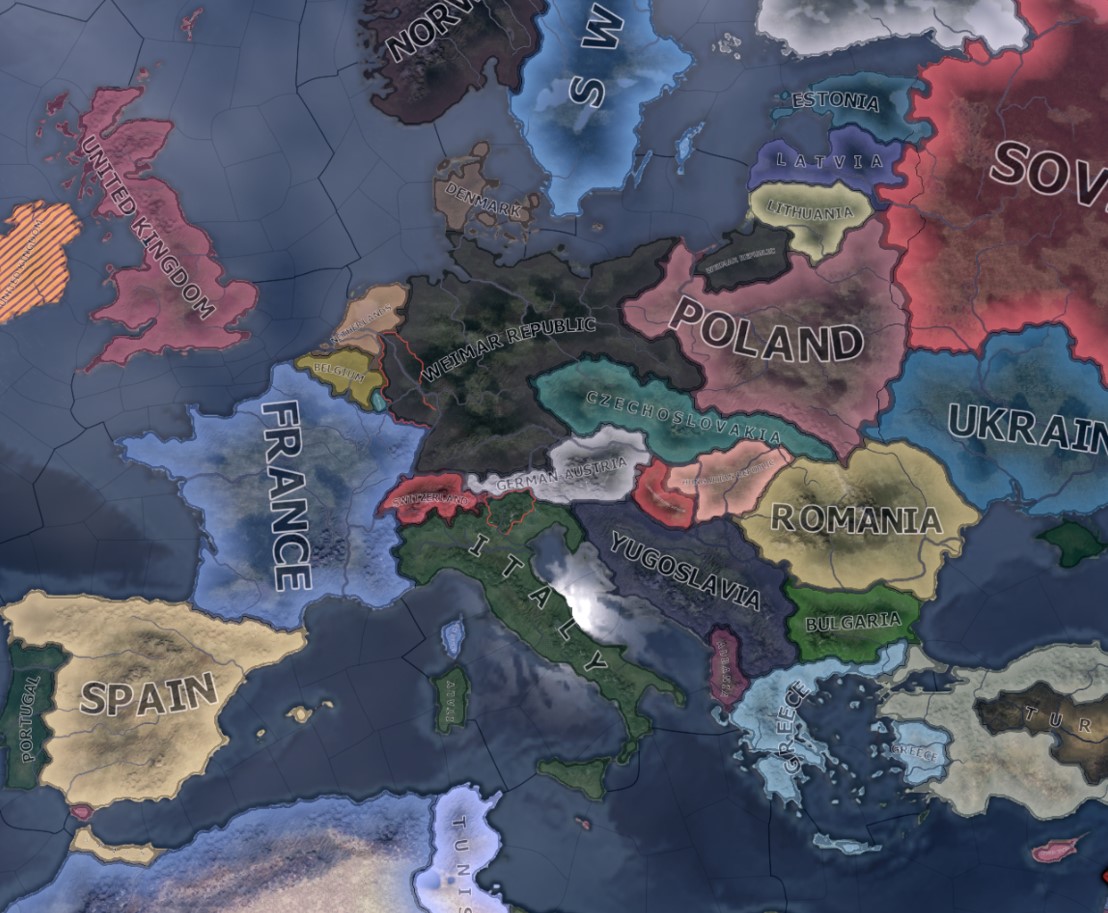 Where will you use your nukes first?!
So go on ahead and become the best World War 2 leader. Will you spread fascism, communism, or democracy throughout the world? Whatever it is you do and wish to do in a world war game, here you can do it. Prepare yourself to experience being a grand strategy leader to a whole new level. Don't forget, if you can't conquer some land, just nuke it until it gives up. Good luck!
You May Also Be Interested In:
Image Gallery