Top 17 Best Puzzle Games for PC
Updated: 03 Dec 2018 9:08 am
Speak to suspicious characters and try to solve puzzles before you run out of time... Or patience.
I enjoy a good stretch of my brain sometimes. Different games will get it rolling like clockwork. I get so caught up in everything that as soon as I put my phone down I'm viewing the entire world like Sherlock Holmes does in the movies. I'll analyze everyone and solve different situations that are going on all around me, except that these situations aren't really anything to be solved! If you're searching for a good puzzle to get your mind in shape like the great detective Holmes, I challenge you to try and solve these top 17 best puzzle games for PC!
17. Puzzle Agent
Puzzle Agent Gameplay
As Agent Nelson sleeps at his desk one day, a mysterious figure appears and begins writing notes on his crossword puzzle. When he awakes, he reads the note and soon after receives a call to help with an important case that just so happens to align with the message before him. Join him in this crazy storyline to solve mini puzzles and close the case of the incident at the eraser factory.
Be ready to enjoy several laughs along the way as you try to solve this mystery! The people of Scoggins are a strange crowd who don't want to help much with your case. Agent Nelson is a whole other story!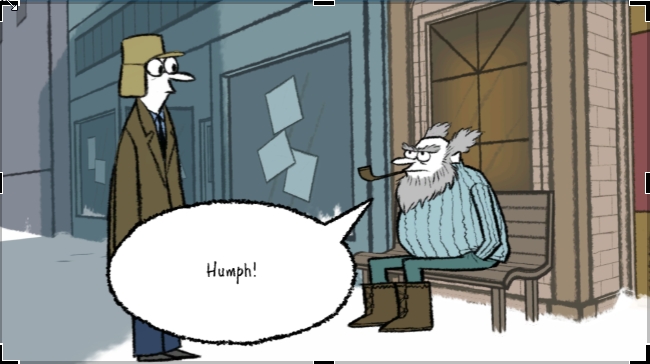 Meet the suspicious residents of Scoggins who seem to be hiding something from Agent Nelson.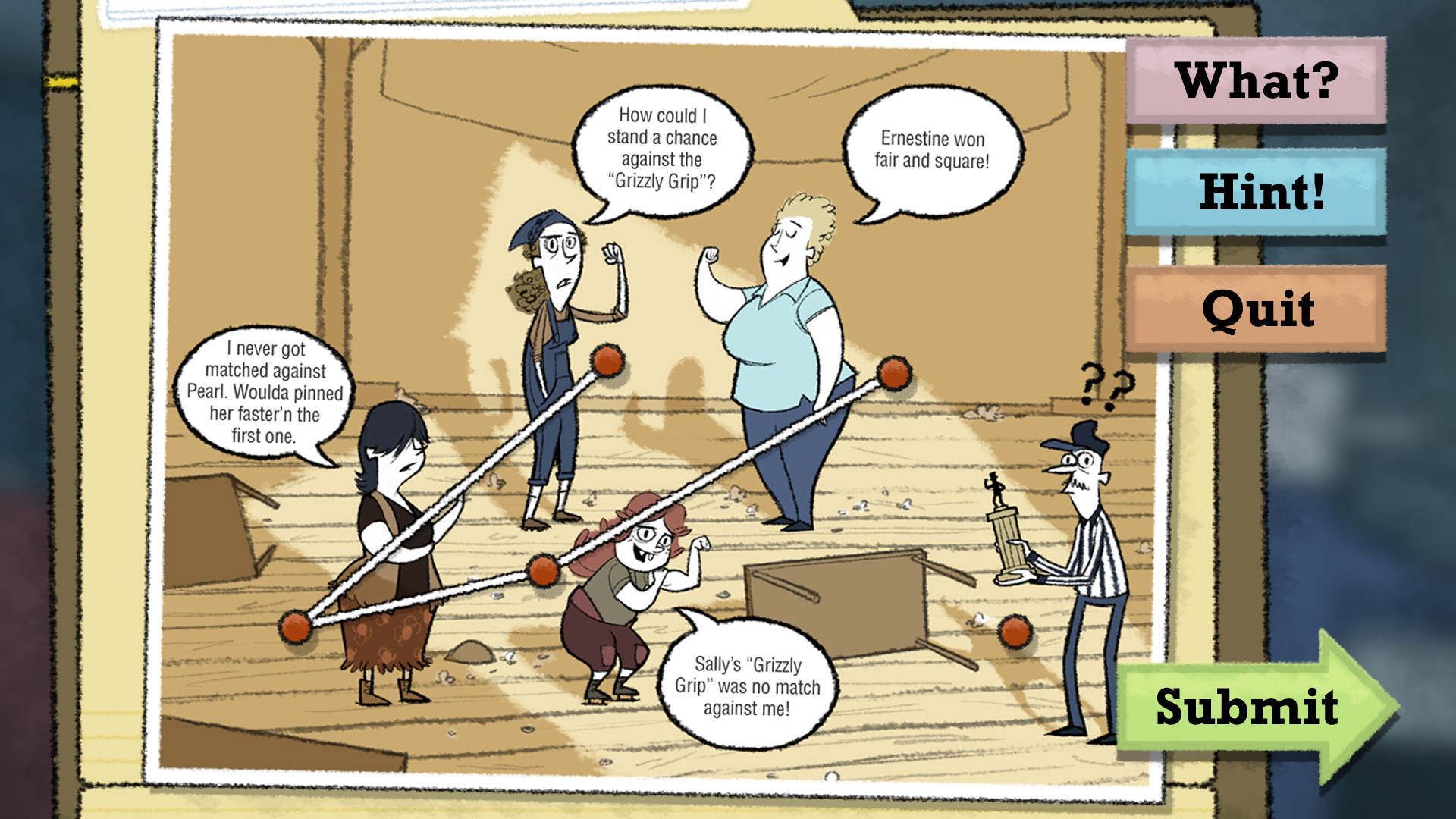 Some puzzles are trickier than others, so you'll have to be ready to pay close attention!
16. Super BOO Quest
Super BOO Quest Gameplay
If you're in the mood for something a bit more Halloween-ish, then you need to play Super BOO Quest! This game is a throwback to the 16 bit-graphics of Super Nintendo. Maneuver through various levels as a ghost of your choice to solve puzzles and use stealth in order to win!
Having an arcade style look, this game will give anyone nostalgia for the good old days of simple graphics and storylines. The Chubby Ghost kind of reminds me of Fat Amy from Pitch Perfect who calls herself fat so no one else will do it behind her back. Way to put yourself out there Chubby Ghost!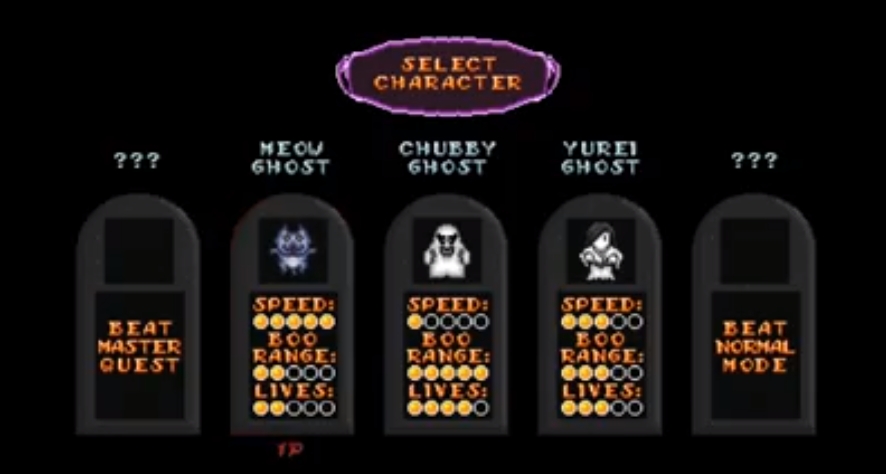 Choose your ghostly character and unlock more as you advance through the levels.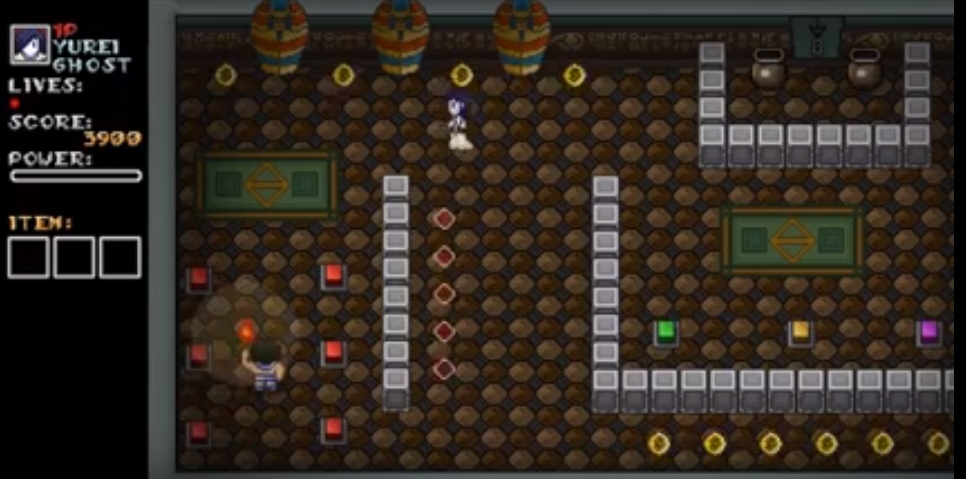 Use your skills of stealth and problem solving to pass through the dangers that await you at every turn.
15. Ruya
Ruya Gameplay
Puzzles can be exciting, but sometimes you need something a little more soothing. Ruya is a color matching game that will send you into relaxation you've never experienced before. Match the colors in different patterns shown to you on the screen to gain points and advance to the next level.
This game is not timed, so you don't have to worry about beating the clock. You can enjoy each level casually but still revel in a nice challenge! The deer woman at the top is the one who provides you with these patterns and helps you along the way.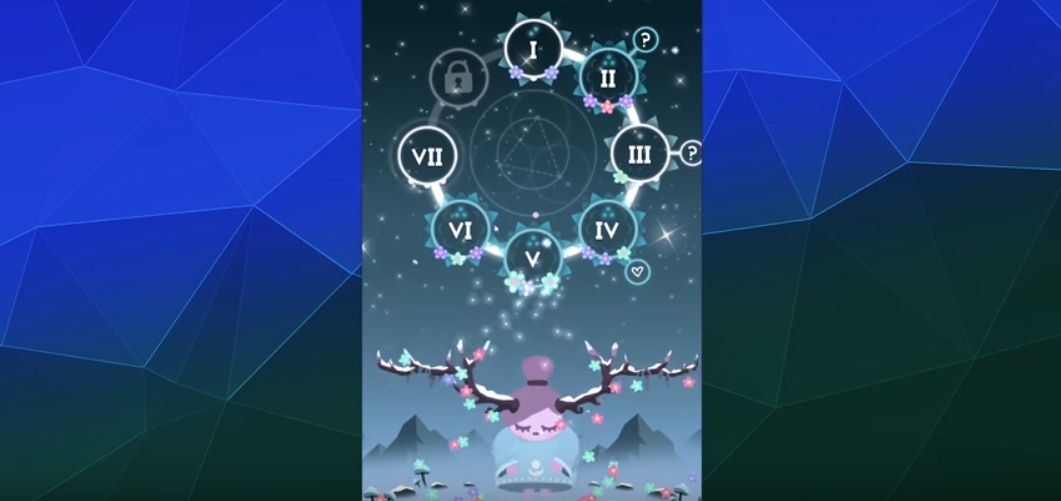 Ruya is the main woman who helps you pass each level.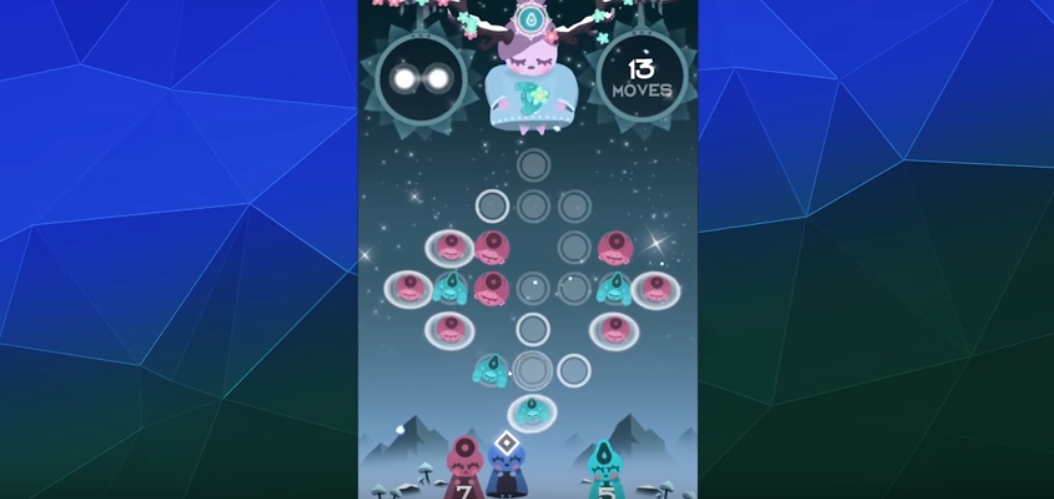 Match the colors on the blocks to advance to the next level.
14. Escape Games
The Guest Gameplay
For some reason the thought of being trapped in a room and trying to escape is appealing to people everywhere! In escape games, you explore whatever area you are put in depending on the game you choose, and you solve little puzzles in order to, well, escape.
If I really want a challenge, these are my go to games, because you have to check every nook and cranny for random objects that will somehow work together to give you the next clue on your journey. In The Guest escape game, which is the gameplay above, there are even some objects that you can look at but can't take with you, so be ready to memorize!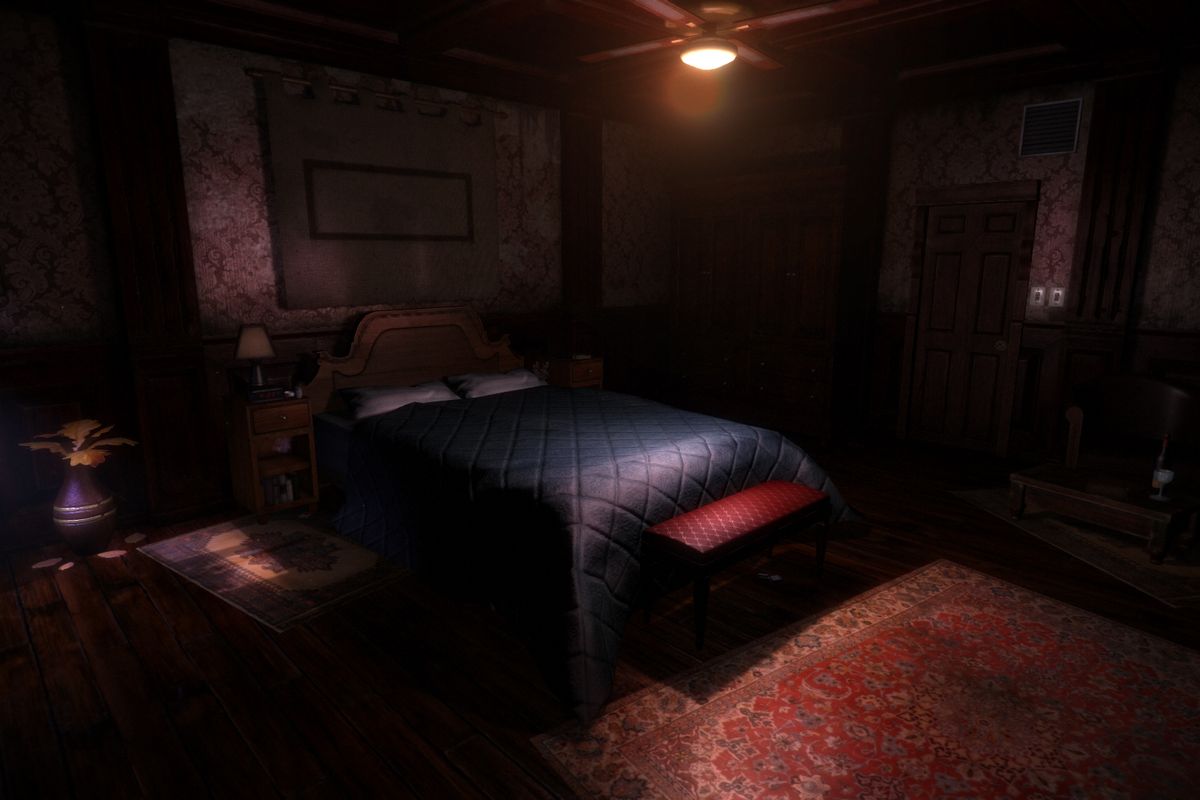 Look for clues around your hotel room in The Guest.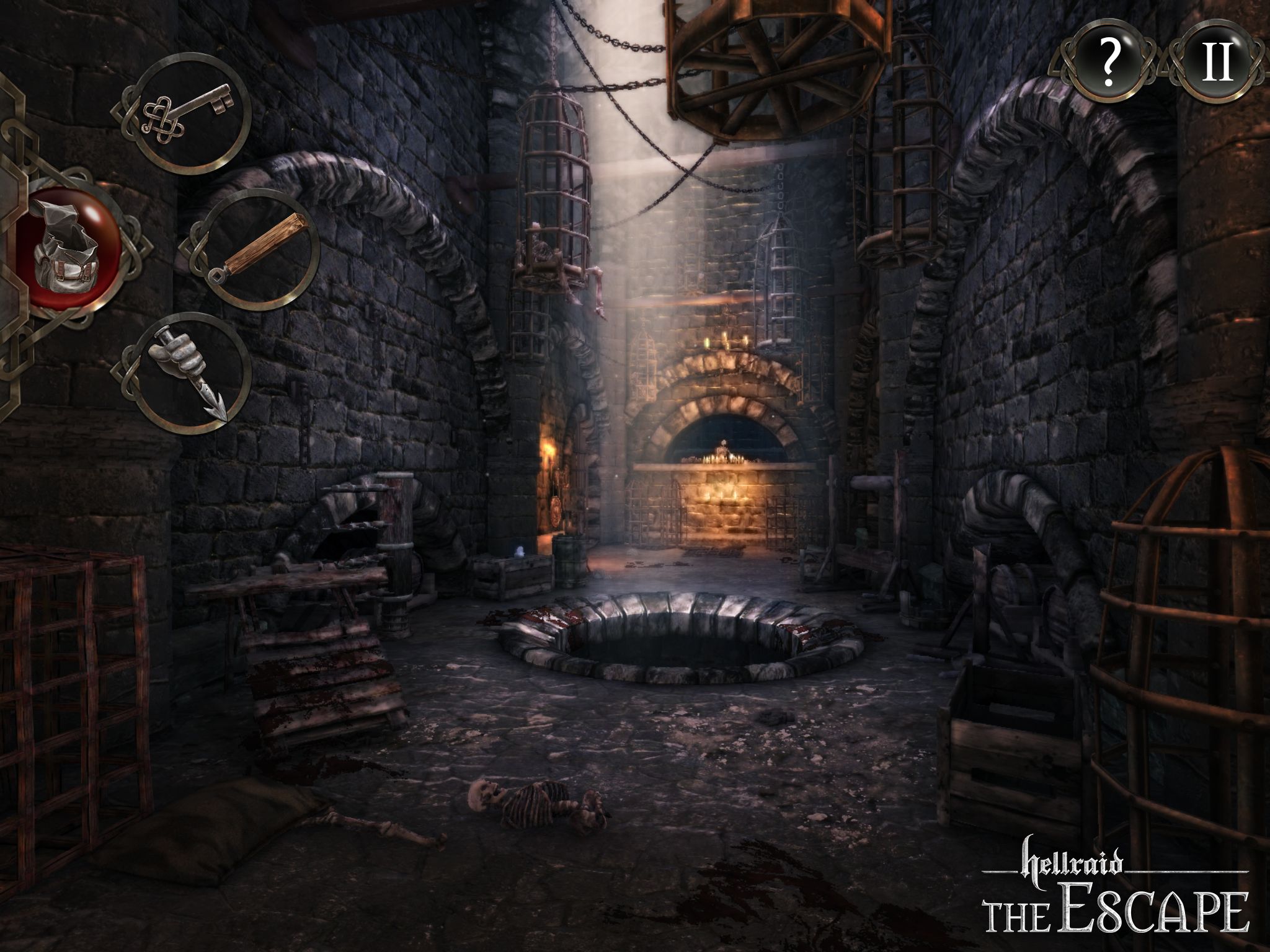 Try and figure your way out of this room in the game The Escape.
13. Sherlock Holmes: Crimes and Punishments
Sherlock Holmes: Crimes and Punishments Gameplay
Play as the greatest detective of all time, Sherlock Holmes, that people everywhere have come to know and love. Solve cases of murder, prove people's innocence, and escape into a completely different realm that will have you entranced for hours!
In this game of Sherlock Holmes, you get to control Holmes and explore the very dark world in which he lives in. He is still crazy and joined by his colleague Doctor John Watson as they delve into trouble to bring the truth into the light. When you finish playing the game, you might notice that you, too, have gained the abilities of Sherlock Holmes to solve the mystery of who left the fridge open while you were gaming...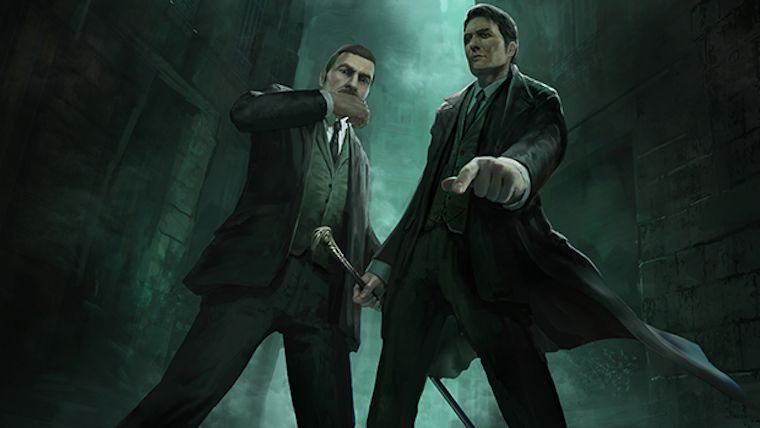 Sherlock Holmes and Doctor John Watson examining a crime scene.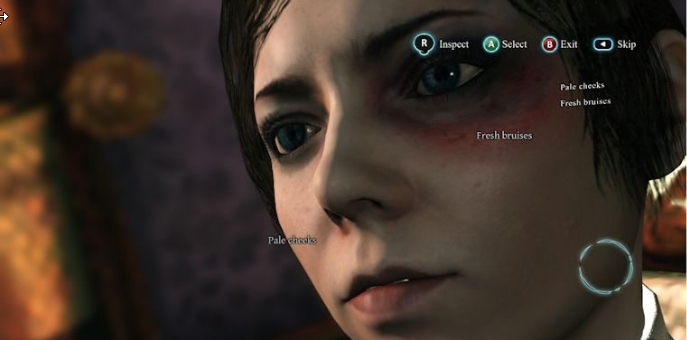 Analyze people in detail to uncover the truth in their stories.
12. The Black Watchmen
The Black Watchmen Gameplay
Step into a world unlike any you have ever known. Become a secret agent and solve bizarre cases that never make it to the news in The Black Watchmen. You will uncover the truth in our world as you investigate paranormal cases that the human mind is incapable of comprehending.
What I like most about this game is that they've actually set it up to where it's like you're solving these cases in real life. A lot of work has gone into creating this universe just right to really suck you in to the adventure. It's so realistic that I'm curious as to if anyone has ever come across one of their websites without actually realizing that it's part of the game...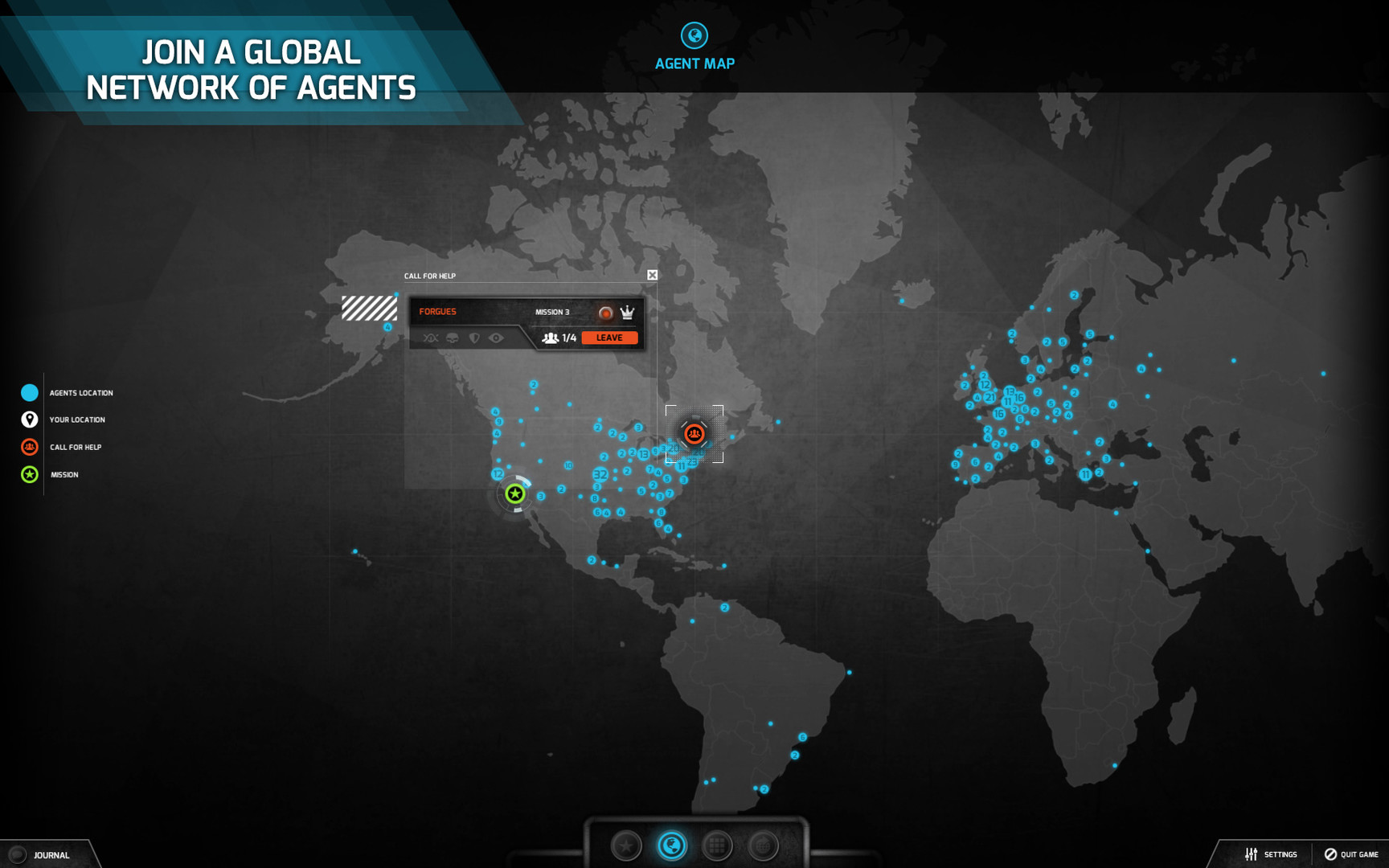 You'll join agents around the world to solve cases that are beyond all understanding!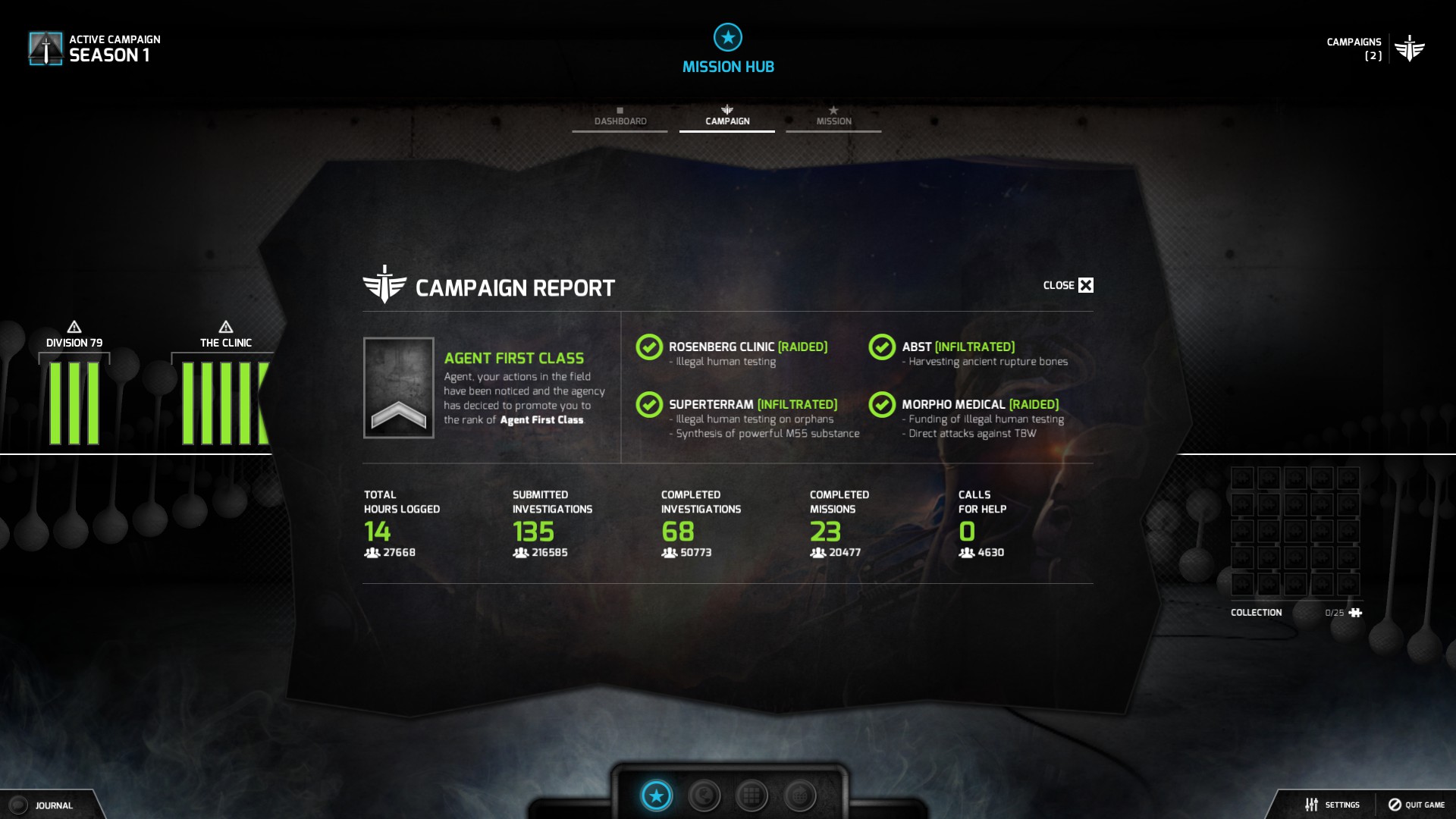 Take care to read your campaign report to check your stats!
11. Escape Legacy: Ancient Scrolls
Escape Legacy: Ancient Scrolls Gameplay
Play from a first person point of view in Escape Legacy: Ancient Scrolls. Explore an abandoned building and find clues in order to find the ancient scrolls and escape with your life still intact.
This game released October 15, 2018 and offers realistic gameplay to anyone who finds these types of games to be the bees knees!  It isn't easy to make your way out, but surely you of all people know the way! Don't you?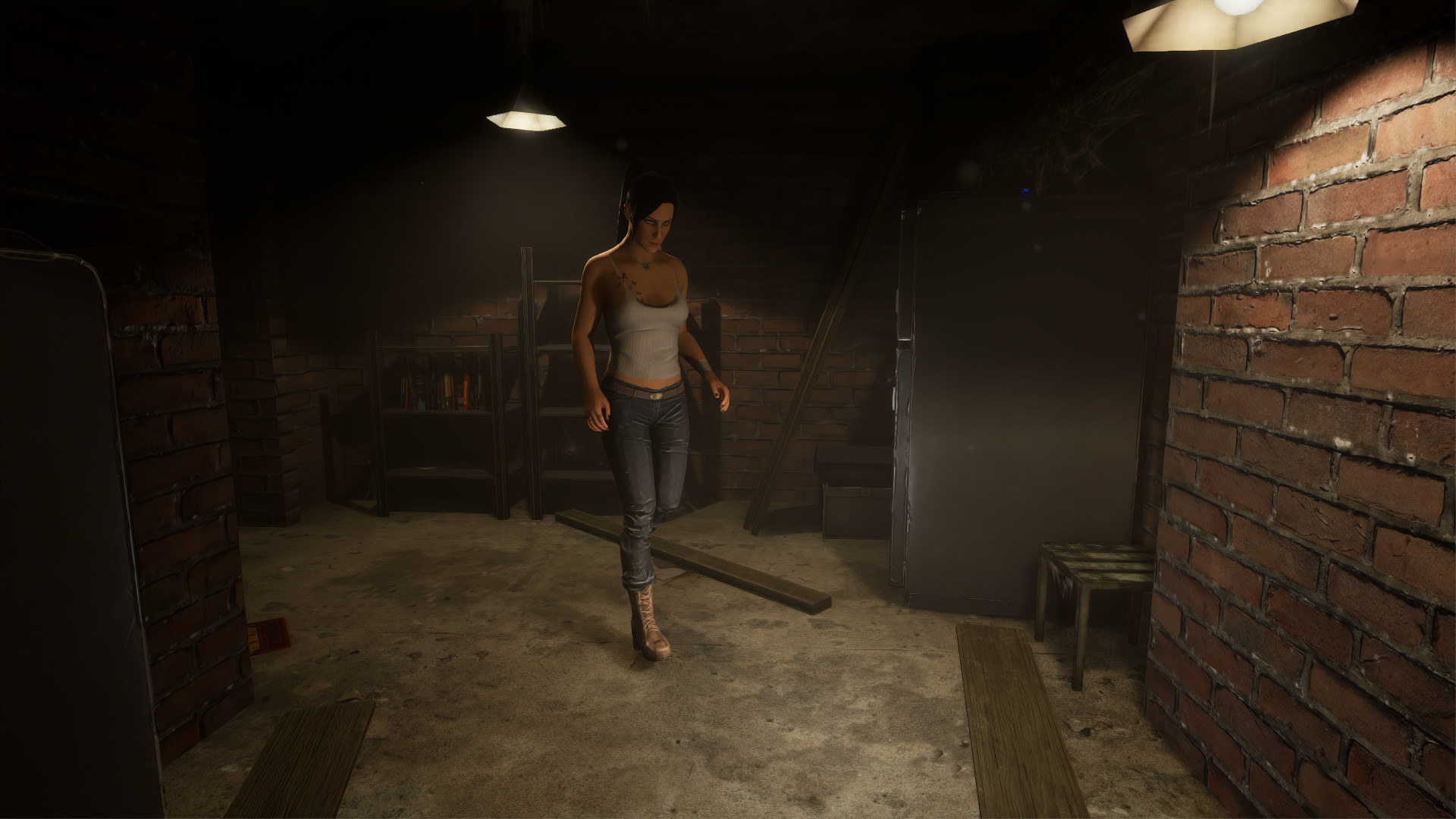 Here is your main character searching her way through the rooms to escape.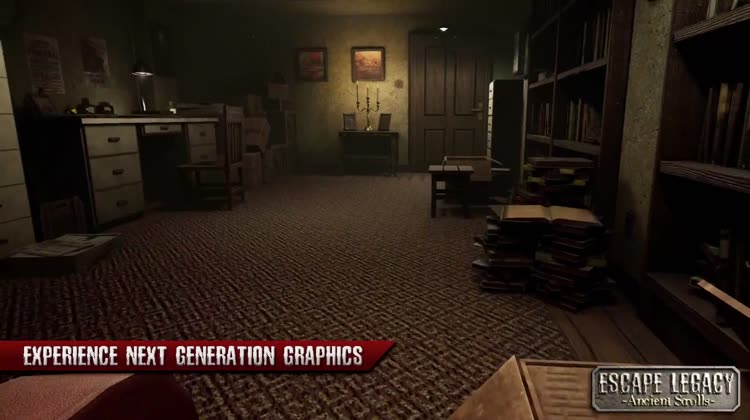 Explore different realistic looking rooms to find clues in order to keep moving forward.
10. Chroma Shift
Chroma Shift Gameplay
If you'd like to try something a little different, look into playing Chroma Shift, a side-scrolling puzzle game. You will use different colors to try and solve complex patterns and advance through each level.
This game is simple to use, but it definitely proves a challenge. You must play two characters at one time who will change colors to solve different patterns. They work together, and you will absolutely need them to get through!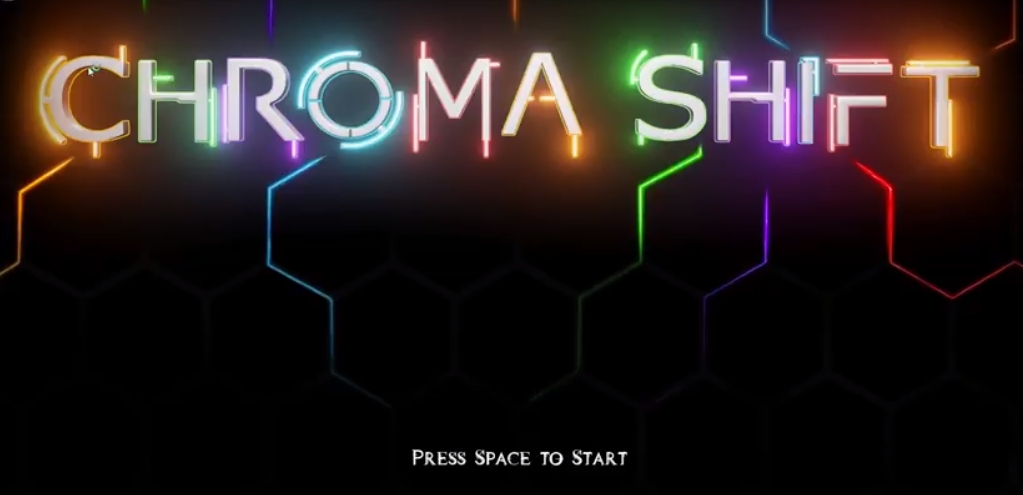 The main title of the game, which gives you an insight to the different scenes you will see throughout gameplay.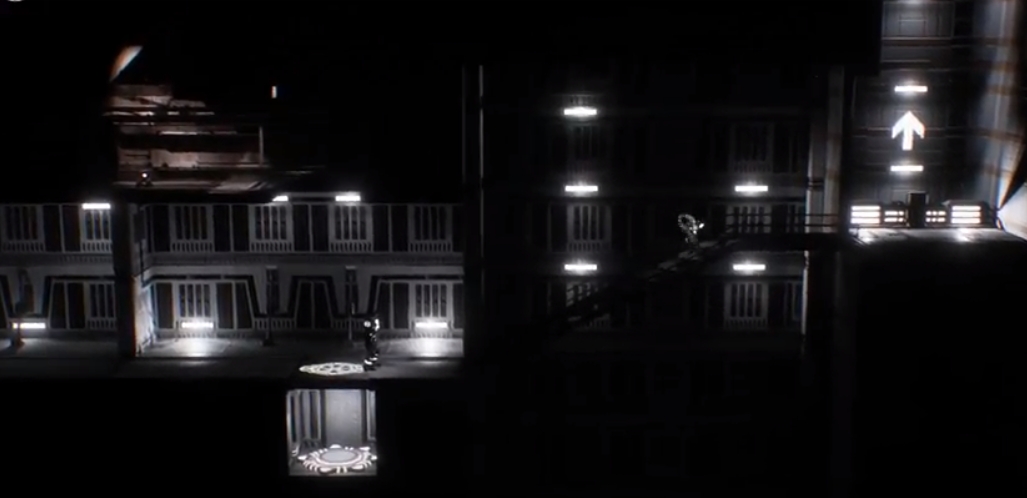 These are the two main characters you will be playing to solve the different color patterns.
9. Hiding Spot
Hiding Spot Gameplay
One of the most classic childhood games many have played is hide-and-seek. Hiding Spot brings this classic to the computer! In this game, you will be moving different objects around a small room in order to create the perfect hiding place for your little person.
You'll be tricked into thinking that this game is much simpler than it actually is! It isn't overwhelming, and it's oddly satisfying to find that perfect spot for you to cover up! I wonder if I could use the skills I learn here to improve my hiding techniques in real life...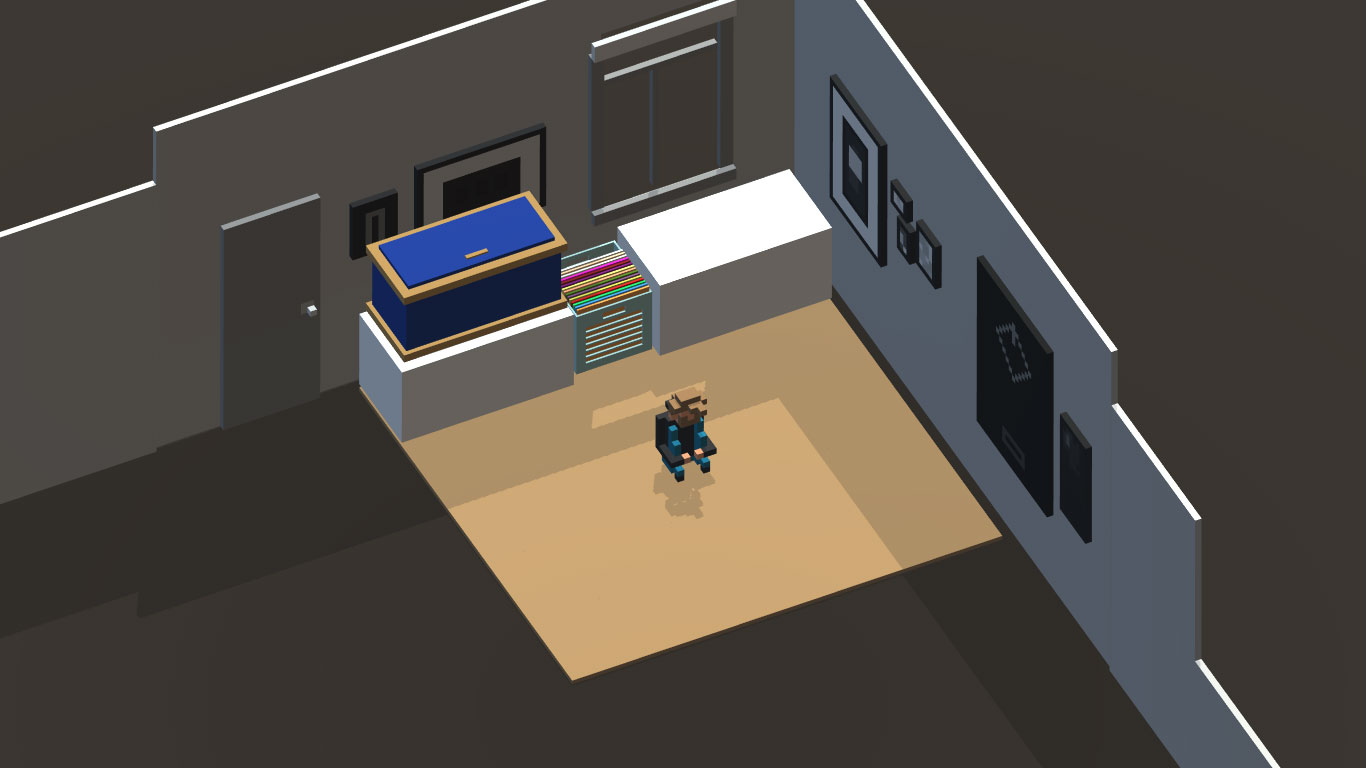 Control this little man and help him to find the coziest little space to hide in as possible.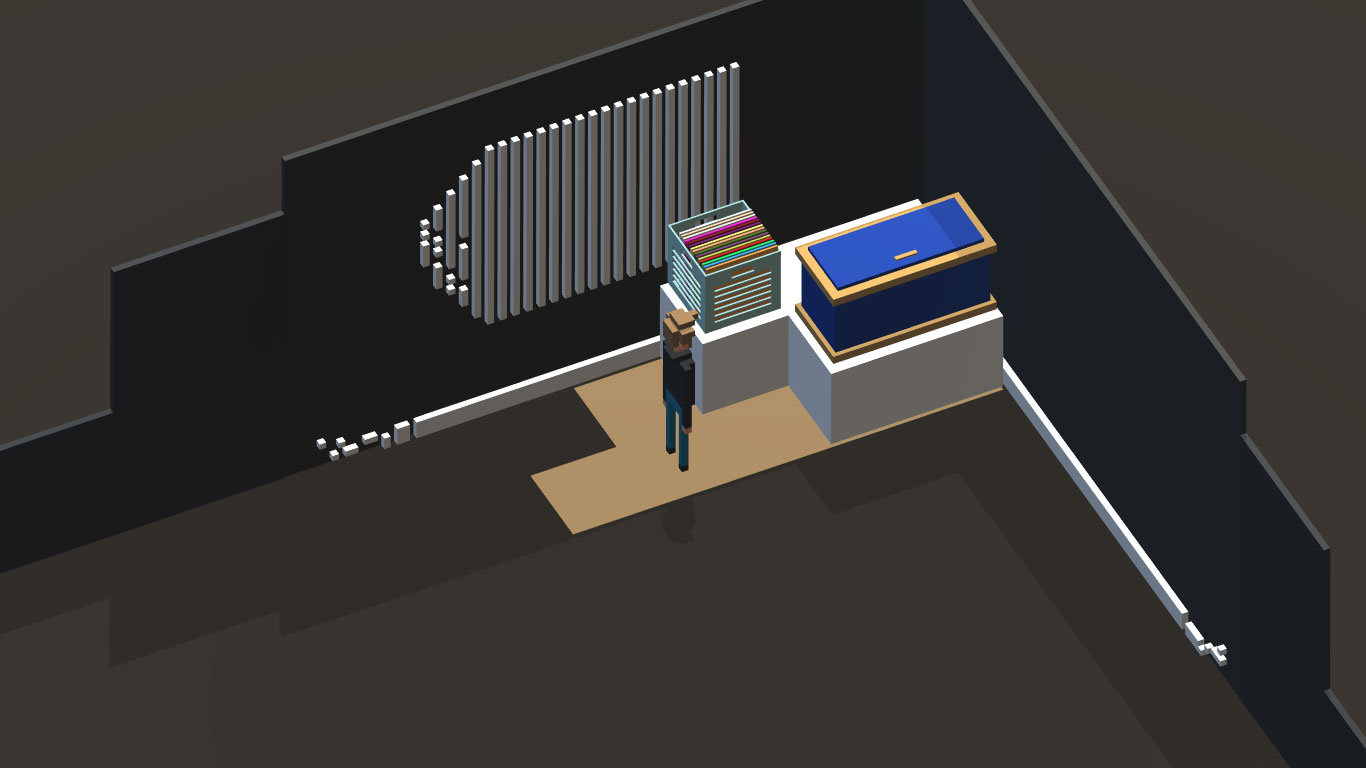 Move objects around in the space you've been given, so you can scrunch yourself in to a little hiding spot!
8. Cefore
Cefore Gameplay
Finally get your chance to play with explosives in Cefore! Use controlled explosions to complete challenges given to you in each level. You'll also have a budget that will play a hand in the different ways that you can pass through each part of the game.
The little man with an oversized mustache is probably my favorite part of this game. The puzzles are fun and getting to places bombs around the world and blow things up brings a certain smile to my face, but there's just something about this guy that makes the game a little humorous to me. He seems so oddly satisfied with his job!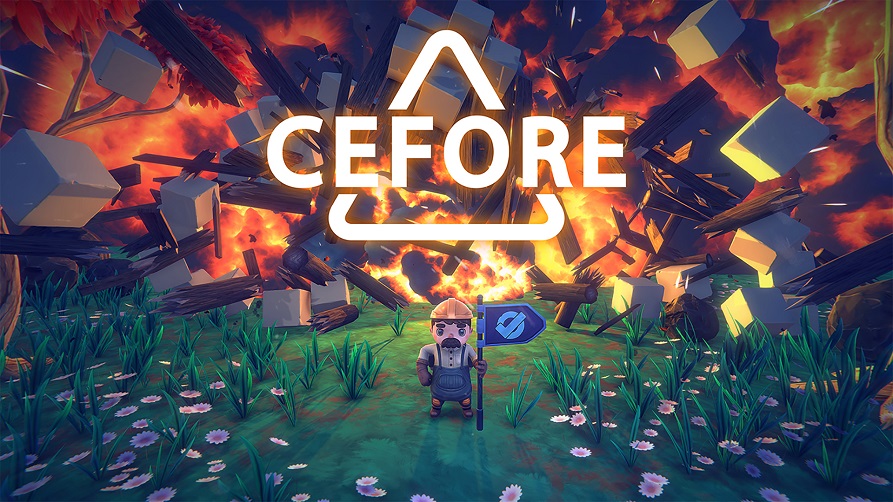 Play with crazy explosions to pass each level of the game!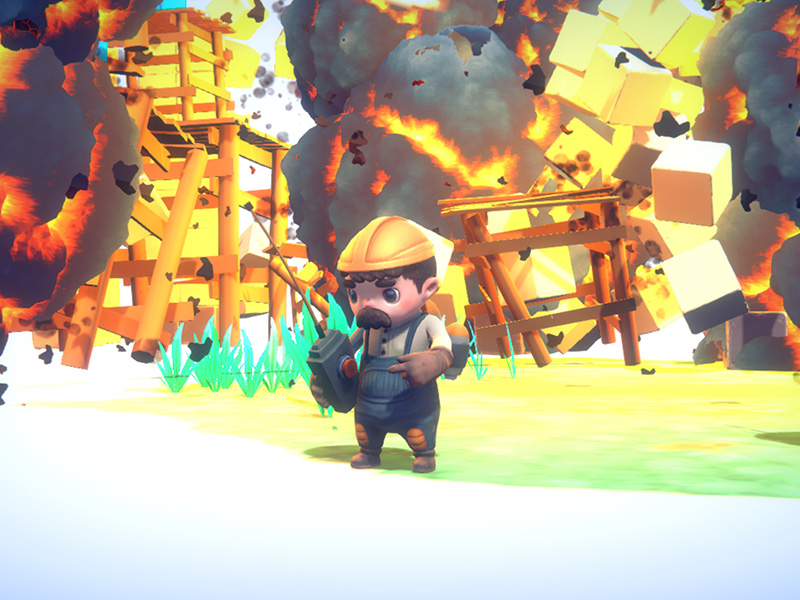 It seems like this man is just like, "Meh, there's an explosion behind me."
7. The Room Three
The Room Three Gameplay
The Room Three is a continuation of The Room series, in which you will solve various puzzles and make your way through a mansion designed by a character called "The Craftsmen." How well you complete puzzles and the path you choose to take will decide your fate in this marvelously designed PC game.
You will be enchanted by the real-life graphics and details that the production tema put into play here. I also enjoy the fact that you can play this game multiple times and experience a different ending each time! It all depends on how you choose to play the game.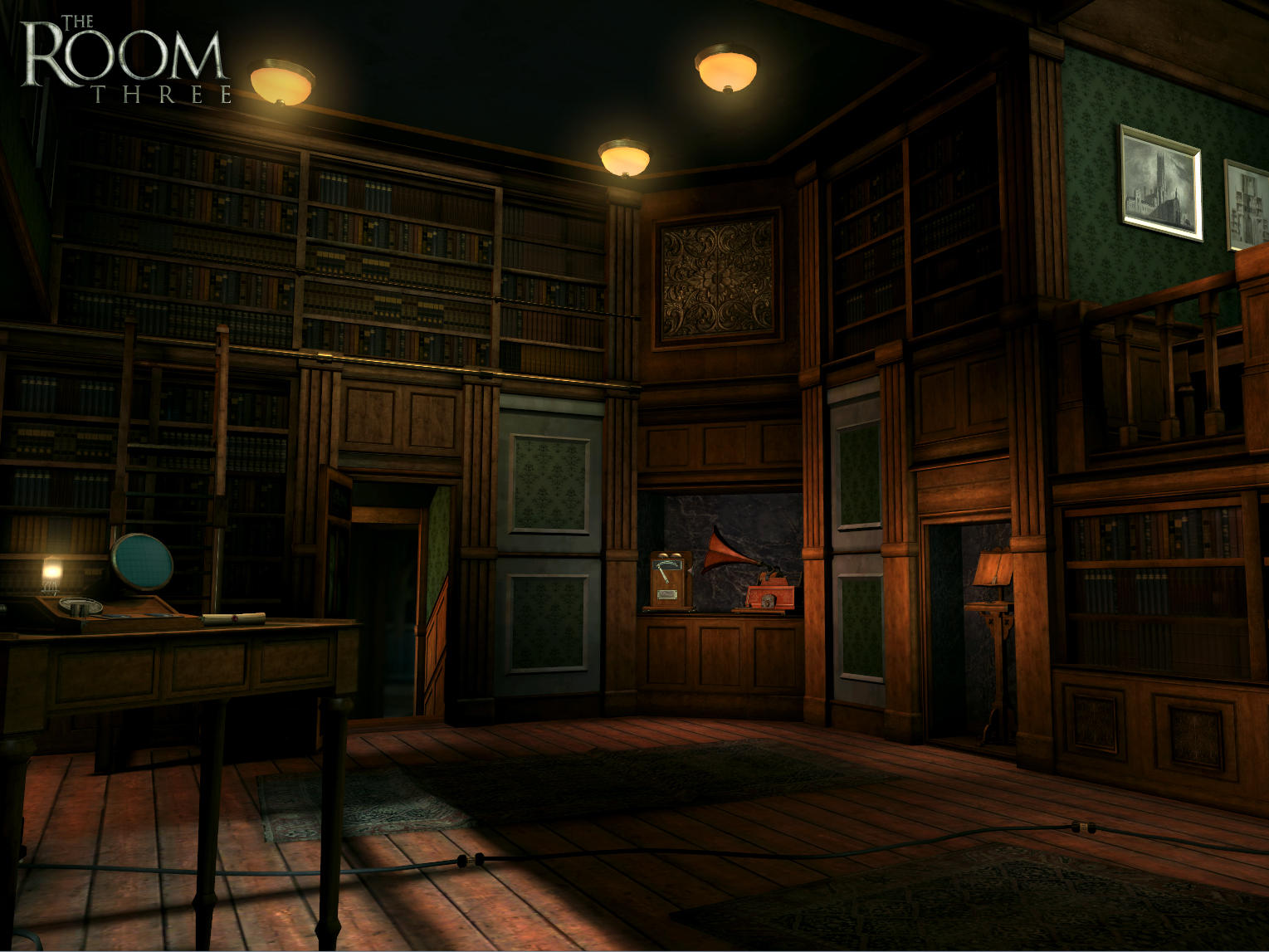 Solve puzzles in one room to advance to the next room.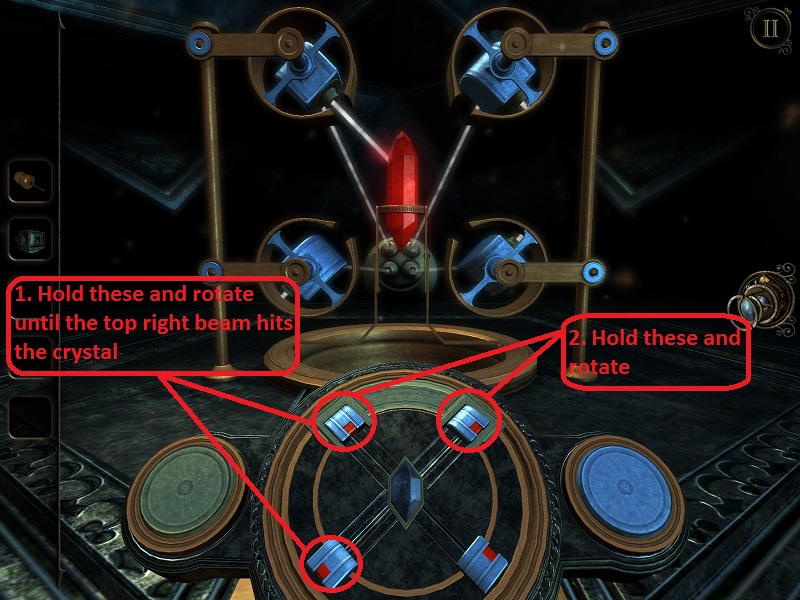 Solve different puzzles that will present themselves to you at different times like this one with the crystals.
6. We Were Here Too
We Were Here Too Gameplay
Enjoy this puzzle game with friends as you help each other to escape different rooms. You will help each other through, but you will be solving different puzzles at the same time! This game is a continuation of We Were Here.
Games like this bring a new perspective to escape room games online. In real life, you collaborate together to solve everything, but online you will help each other from different rooms and solving different things. Now you can't cheat off of each other!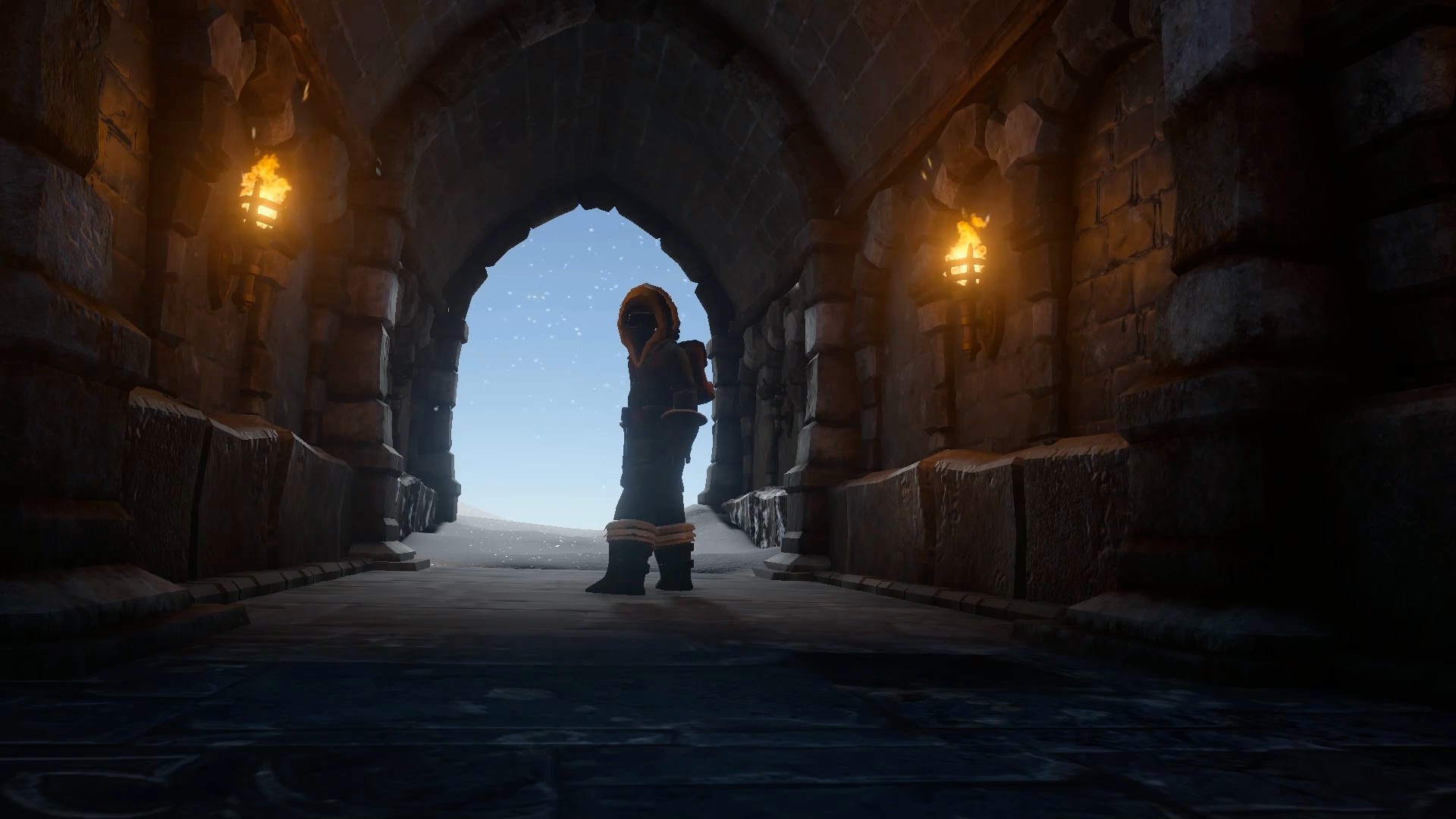 You are not alone as you make your way through the game. Or are you?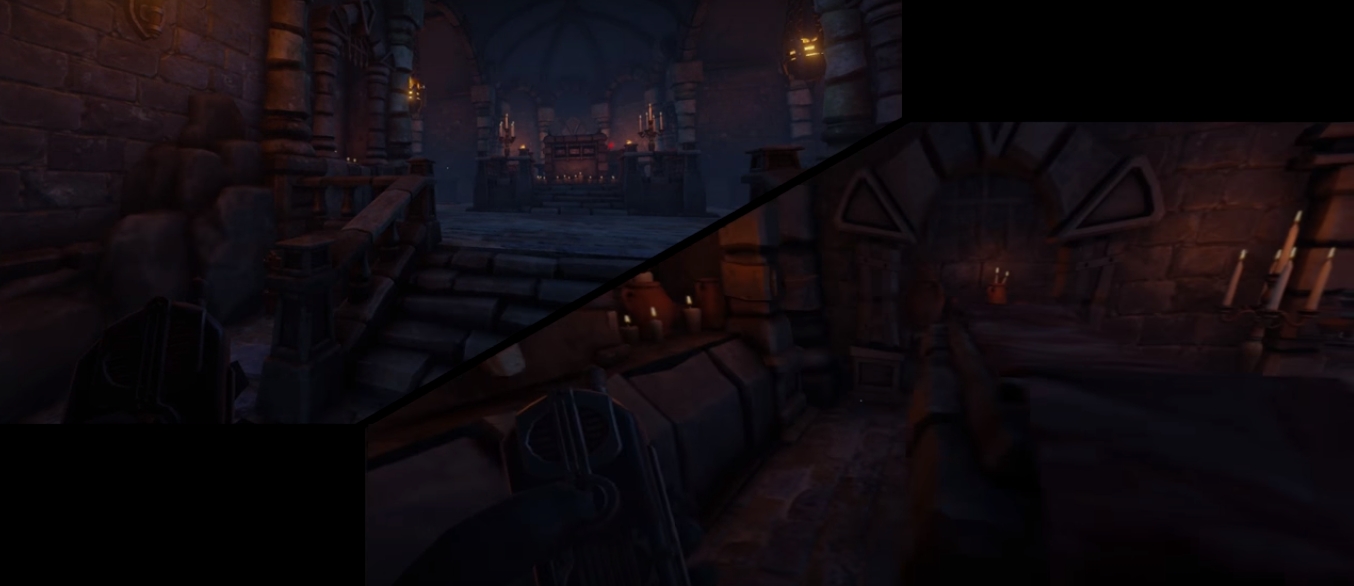 Each room provides a dark and eerie atmosphere. You won't know what's going to happen next!
5. Quern
Quern Gameplay
Rolling in at number five is Quern. Navigate through what seems like a cold and solemn world as you discover the truth about the past of Quern. Pay close attention to the puzzles you solve, as they could help you in the future.
This game is played from a first person point of view. Worlds like this bring me a sense of comfort and peace, which is attributable to my sometimes loner moods. It feels good to take a break from society and just relax in a mysterious place that's all your own!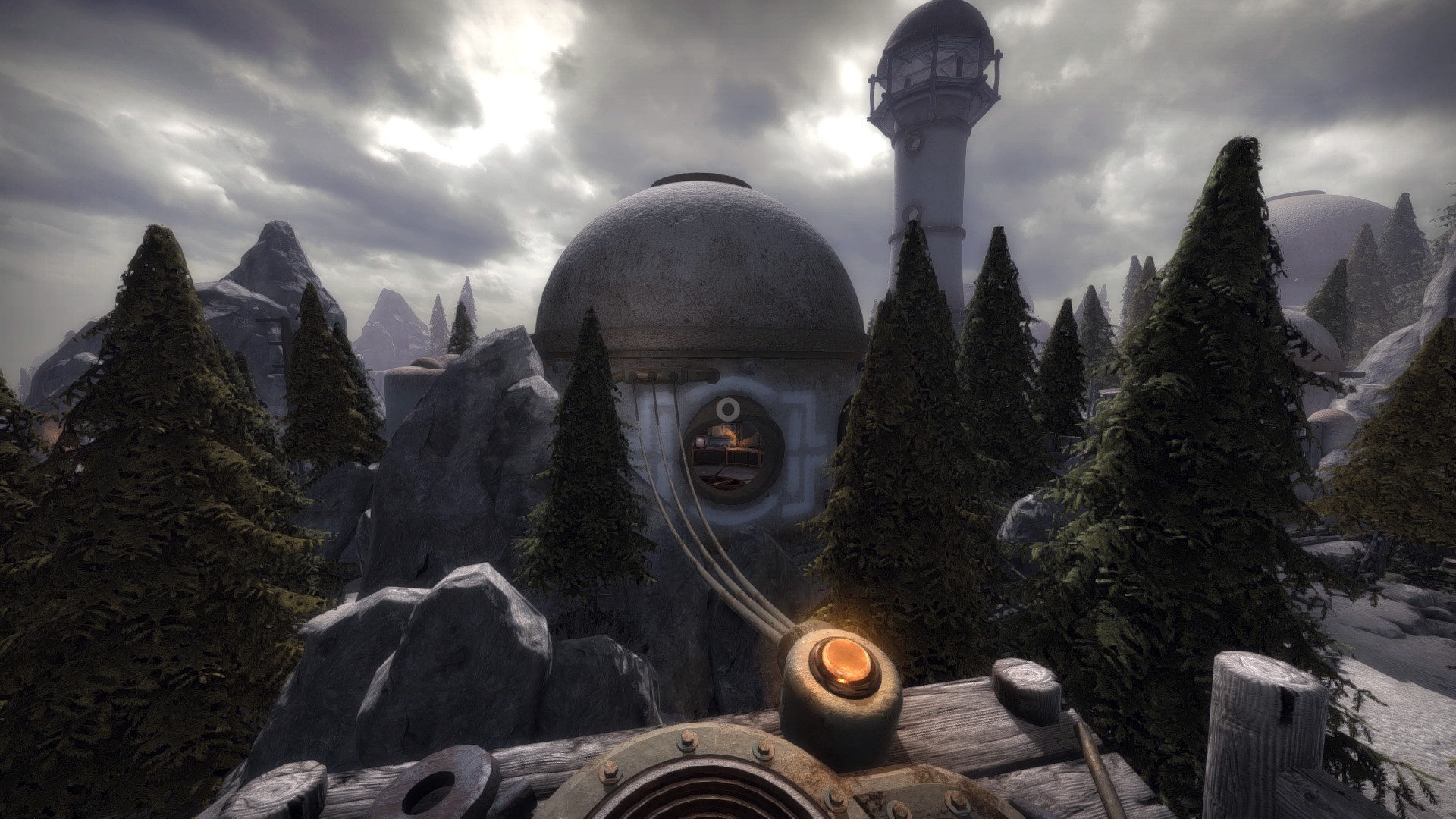 Explore a seemingly cold and frozen world to uncover the truth of the past.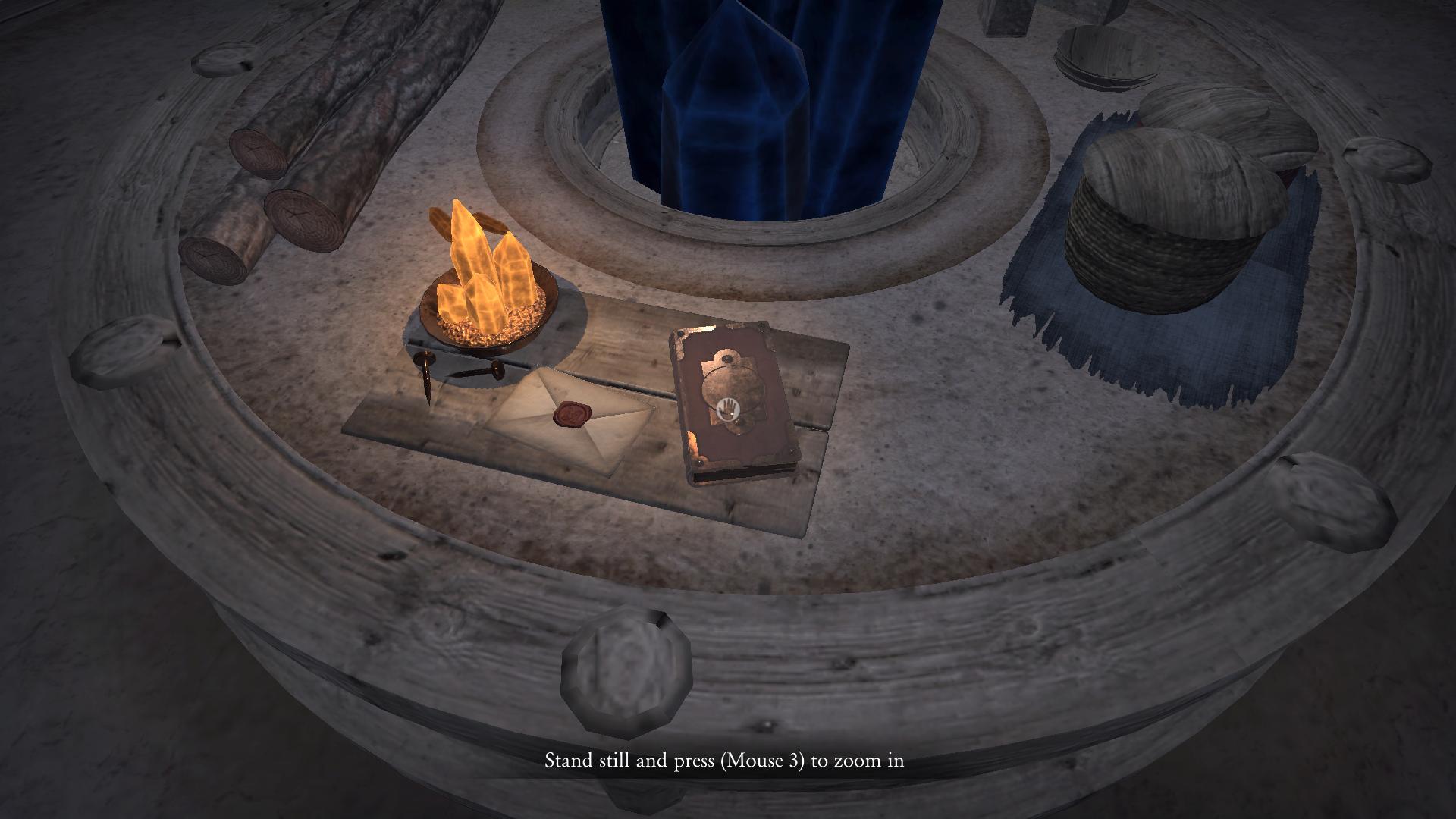 Collect different objects to get into different places and solve puzzles.
4. Braid
Braid Gameplay
When your princess has been abducted, you decide that you will go through any length to get her back! Travel through different worlds, solve puzzles, and rescue her from doom!
Using a painting-style for graphics, Braid doesn't look like any normal puzzle game. It seems to be a mix of Mario and puzzle games, but it does have its own story to follow and is completely worth giving a try! Easy to control, you will not want to put this game down!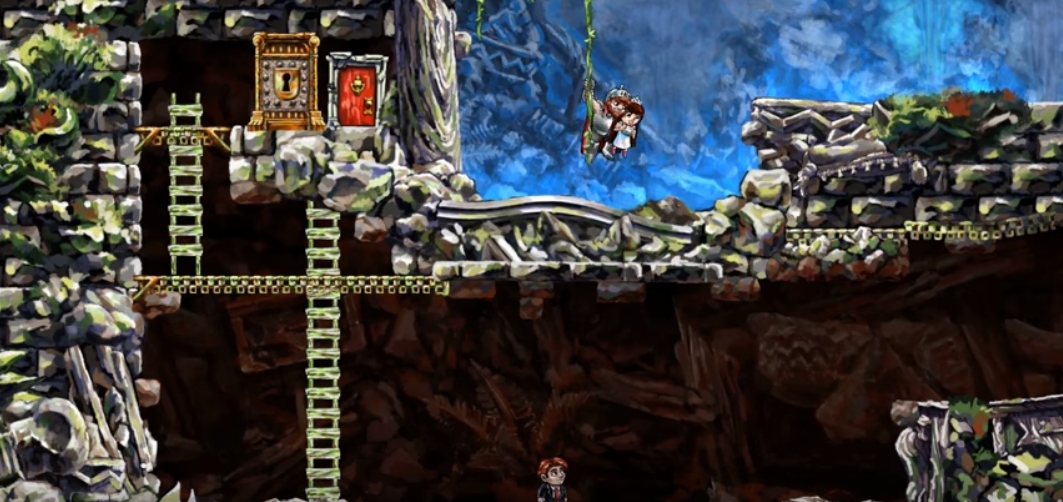 Find puzzle pieces and conquer various trials to save the princess!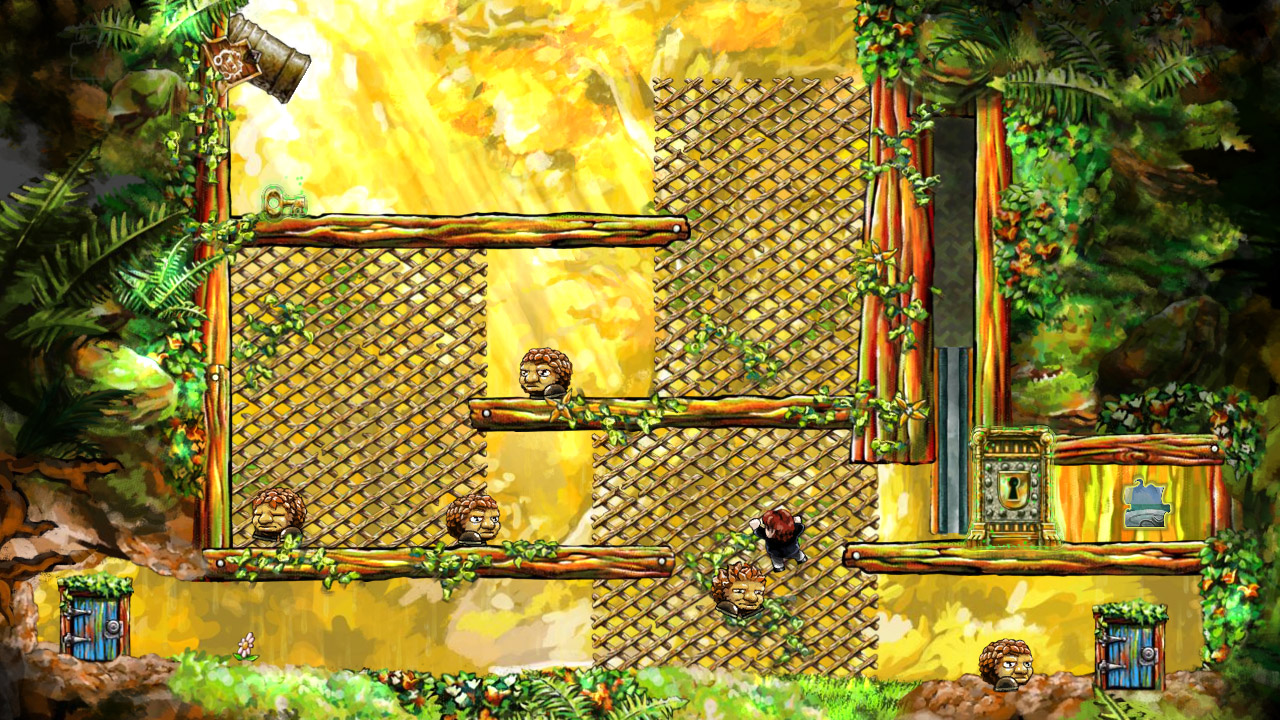 Make your way through each world, but be careful to avoid the dangers that lurk around every corner!
3. The Incredible Machine
If building insanely clever machines is what you like to do most with your time, then you need to check out The Incredible Machine! Drag different objects onto the screen to get different objects from one place to another. Maneuver them through various obstacles to get to the end goal and build up a high score.
This is an older game, but it's still just as fun today as when it came out! Each level provides a bit of variation as you use everyday objects to complete your goals. Who would have thought that you could make getting a ball from point A to point B so insanely difficult?!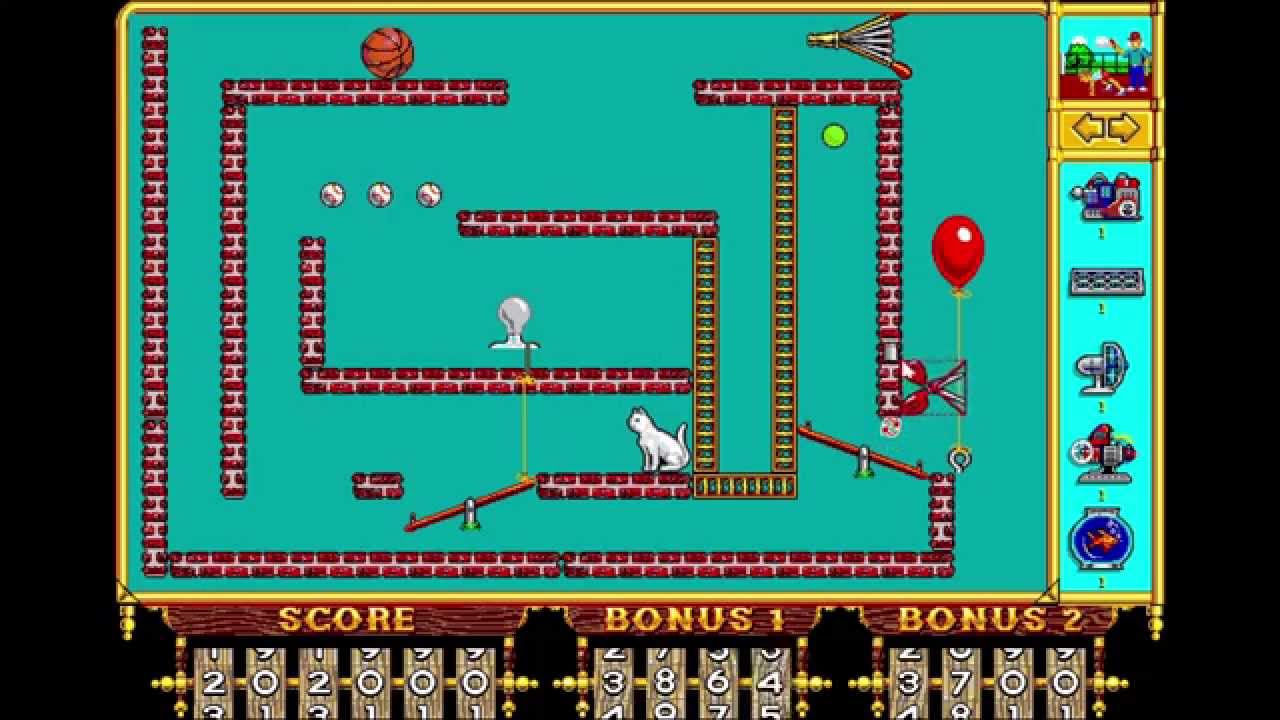 Build incredible machines to get different objects from point A to point B.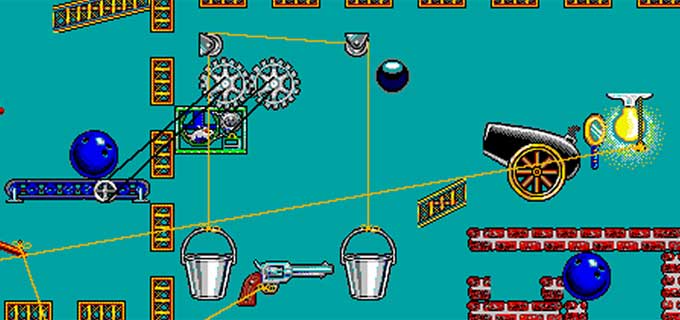 This machine may look chaotic, but it is actually an organized mess that only you understand!
2. The Witness
The Witness Gameplay
You wake up alone in a strange yet beautiful land that is inviting you into all of its secrets. Explore the island by solving puzzles and figure out what exactly is going on here.
The world is quite charming and peaceful, but you never know what you might run into! You will want to play this entire game through as you overcome different obstacles to figure your way off of the land! And watch out, because someone could be watching...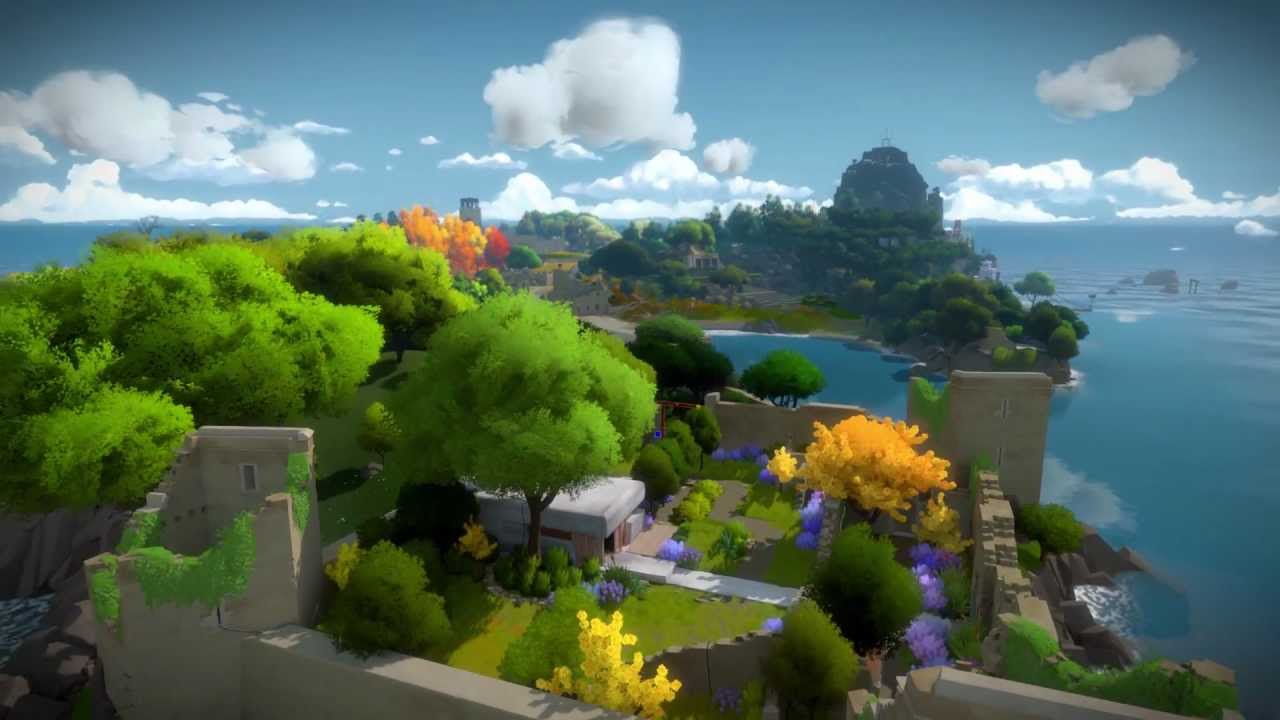 You awake in a whole new world that is full of mystery and trials that you must get through in order to reach the end.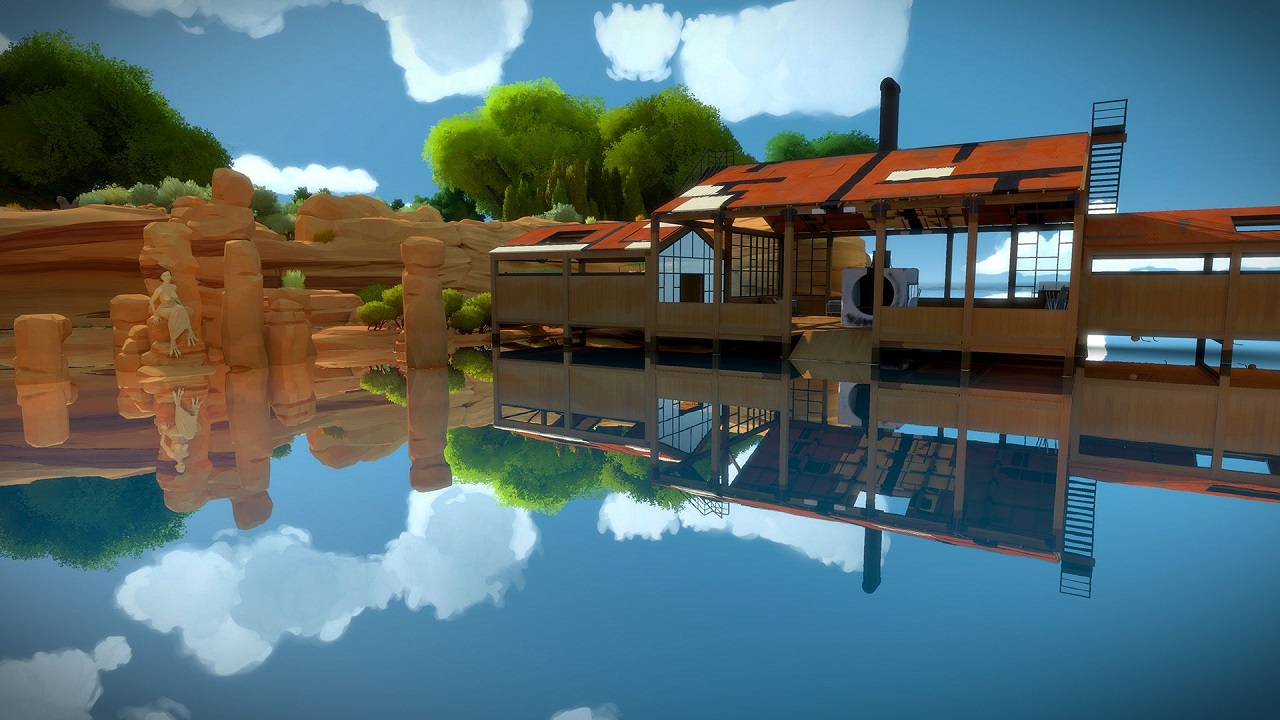 You never know who is watching as you're going about your day…
1. The Swapper
The Swapper Gameplay
Grasping and not letting go of the number one spot on our list of best puzzle games for PC is none other than The Swapper. Deep in space, you will use a cloning device to create more versions of yourself that will allow you to move through this bizarre atmosphere much easier. Solve puzzles and figure your way through the maze of the introspective universe.
This new universe is beautiful but strangely suspicious at the same time! I kind of have the feeling that something is about to jump out at me, but that hasn't happened so far… If you like puzzle games that will intrigue you beyond a shadow of a doubt, then this number one pick of ours is sure to captivate you!
In The Swapper you hold the ability to clone yourself, so you can reach various places that are normally unreachable.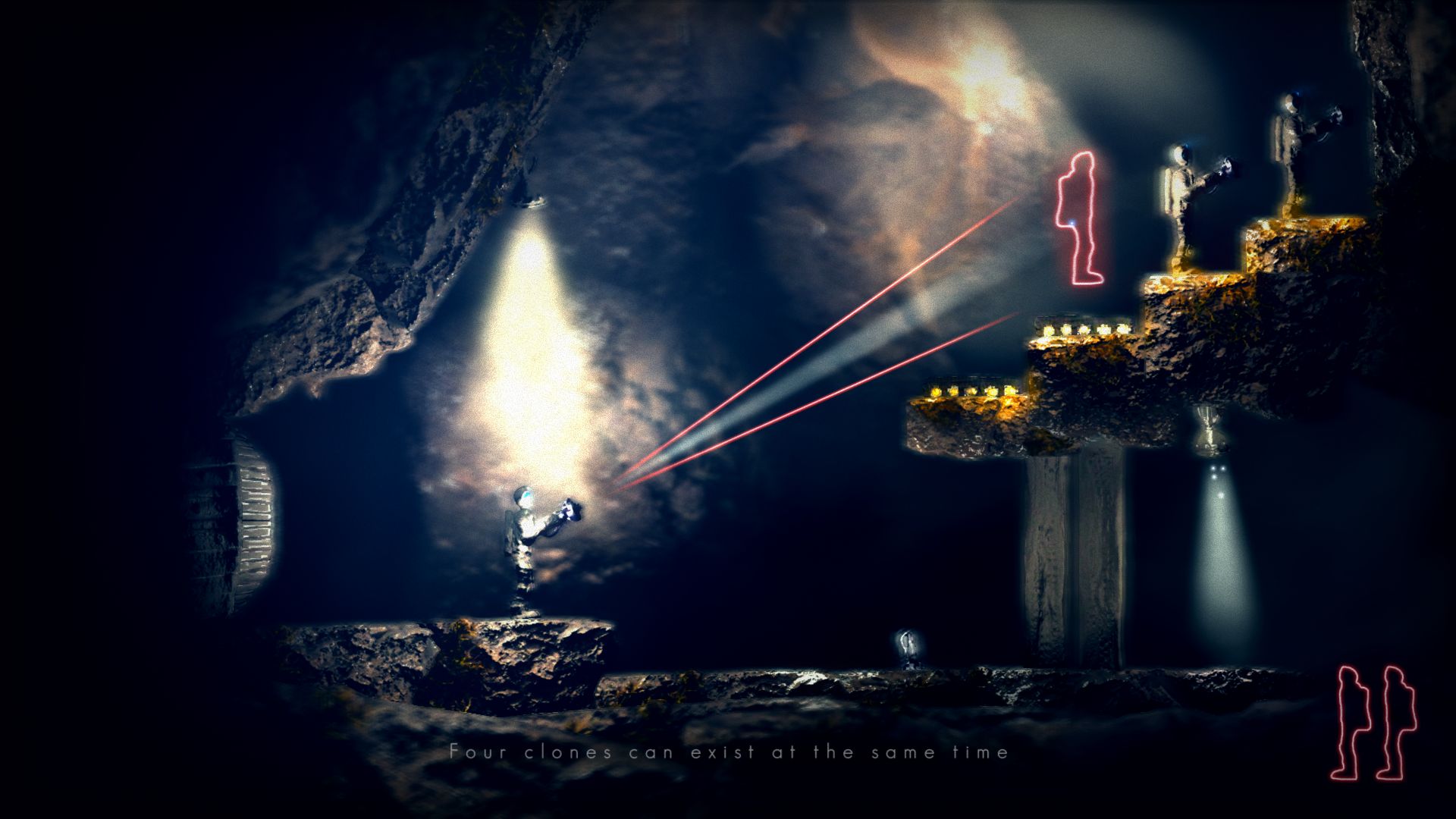 As you clone yourself, you will be able to control all of them at one time.
You May Also Be Interested In:
Image Gallery