Top 15 Run and Gun Games That Are Pure Awesome
Updated: 15 Nov 2019 7:30 am
Get running 'n' gunning with this list.
This classic game type has never gone out of fashion; it was always there, in the back of our minds, at the bottom of our hearts. Ready to offer the comfort of a simple yet exciting gameplay, the Run and Gun style was brought back to the spotlight by Cuphead, back in September 2017.
The concept is pretty simple: you can run and you can shoot at your enemies. Yet, with such a simple concept, developers can come up with great ideas and complex stories for us to play and get lost in. Here are the 15 best Run 'N' Gun games for PC.
15. Guns, Gore and Cannoli 2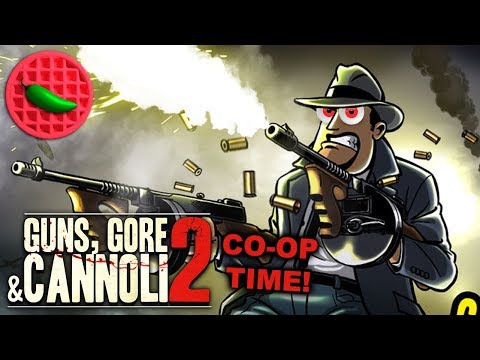 Guns, Gore and Cannoli 2 gameplay
In this game, you play as Vinnie, a member of the mafia who has enemies left and right. Set in Europe in 1944, around the time of World War II, the game starts fifteen years after the first chapter, when Vinnie survived the Thugtown Massacre.
Now, people from the past decided to come out and drag our protagonist into the bloody battle camps of a war filled continent. It's up to you to find out who is the one chasing Vinnie, turning his friends into foe. 

Big explosions: Vinnie fights fire with fire to stop his enemies.
The big guns: You can pick various weapons to fight with.
Image Gallery