BF5 Best Audio Settings and Tips That Give You an Advantage
Updated: 30 May 2021 2:51 am
Wartapes, 3d Headphones, night-mode? What do all these mean?
Battlefield 5 sounds incredible in all the modes, but some settings can drown out what's important. Let's go over the best baseline audio settings that require the least EQ tweaks.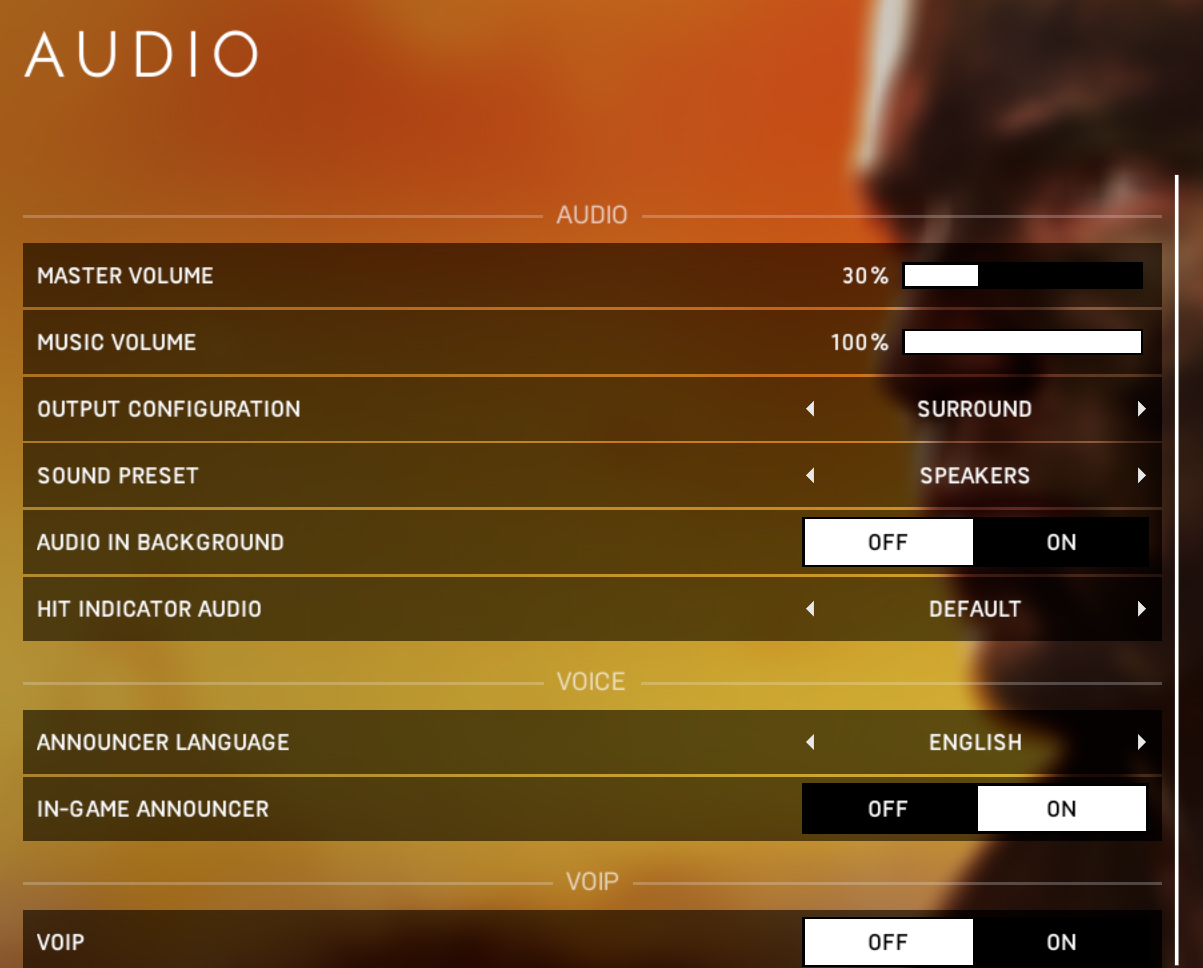 Best Dynamic Range
#1 Best Sound Settings for Surround Speakers: 
After rigorous testing, we have to go with "Surround, Speakers" for the best dynamic range while maintaining competitive awareness. What about "War Tapes" you ask? They have a wide range and deeper bass but not as much clarity in treble. "3D headphones" are touted occasionally, and they have advantages in treble; however, they don't have the mid-tones the others contain, and everything has a tin quality to it- like the whole battlefield is made out of aluminum siding. 
Frankly, I like my booms grumbly and my footsteps distinguishable. Which brings us to another suspect setting, "Night Mode". Night mode is only good if you can't hear footsteps over booms that are 50 feet away. It might make this worse but in some cases, strange speakers have benefitted from this setting. Only use it if you feel it is required. Most people I've spoken with agree that footsteps all sound similar and it's hard to distinguish distance. 
PC/X-BOX/PLAYSTATION: 
OUTPUT CONFIGURATION: SURROUND
SOUND PRESET: SPEAKERS
3RD PARTY ENCODER: NONE REQUIRED
Advantages
Louder surround: your satellite speakers will generally be loudest on (surround, speakers)
Dynamic Footsteps: you can locate people quickly with this setting due to the widest range in footstep sounds
Clear Sound Profile: whether a Stukas swooping or a Garand is pinging, it sounds the best on this setting, war tapes can sound good too, but you get more directional information from (surround, speakers) 
#2 Best Sound Settings for Headphones:
Stereo, speakers but this time with a twist. If you're an Xbox or PC user, then you should try windows sonic headphones. On PlayStation, just use 3D headphones and turn off any encoding sony wants to do post-game export. Both of these settings sound great on the headsets we tried. Sonic for windows had better mids, but the footsteps were discernible on both.
PC/X-BOX: 
OUTPUT CONFIGURATION: STEREO
SOUND PRESET: HEADPHONES OR SPEAKERS
3RD PARTY ENCODER: 3D SONIC FOR HEADPHONES
Playstation:
OUTPUT CONFIGURATION: AUTO
SOUND PRESET: 3D HEADPHONES
3RD PARTY ENCODER: NONE 
Advantages
More Dynamic: these 3d sound options have better height modulation than the other options; you can hear what floor the enemy is on, let alone what direction he's coming from
3D Sound: whether you're using Sonic for Windows or 3d Headphones, Its audio profile is superior to older profiles like Dolby Pro Logic and DTS; however, Dolby Atmos is comparable
Do you hear an echo? 
Some overlapping audio encoders can interfere with each other. If you're experiencing this, make sure to set output in the game options to stereo. So, if you are using Dolby Atmos on a receiver and you hear an echo, you should use these settings:

[Output Configuration: Stereo, Sound Preset: Speakers]

Alternatively, you can set the game to: 

[Output Configuration: Surround, Sound Preset: Speakers] and set your receiver or headphone on "Direct" or "Normal"
Important Audio Tips and Tactics​
Make sure you commit: whatever settings you choose, stick with it. The tiny nuances will throw you off if you're constantly swapping settings, let alone audio settings
Use your senses: before you peek that corner, listen for footsteps and scamperings. You should be able to determine how many and what direction they're running in
Don't run: if you're the tip of the spear and no one has spotted you, then you should adopt turtle tactics and be neither seen nor heard… that is... unless you can cast the first shot, in which case unload from cover
Don't assume: I constantly assume, when nine explosions are going off, the enemy won't hear me run up on him. This is wrong; video games work differently than real life. They do hear you, and with these settings, you will too... 
You may also be interested in: