GTA 5 Best Cars That Look Awesome (Top 5)
Updated: 15 May 2019 2:42 am
Leave the cops coughing dust as they watch the back end of your awesome car speed away.
What Are The Best Cars in GTA 5?
If you're reading this, you've probably played Grand Theft Auto (any series) before. As you drive through the mean streets of San Andreas, I bet you've noticed some pretty common patterns.
One of them being the ton of vehicles you find in any GTA game ranging from the fastest, muscle SUVs to the classics.
In this article, I'll talk about the five most remarkable cars in GTA that I personally find awesome and I think you will too.
After you're done reading you'll definitely want to hop in the next Buffalo S you see and take it for a spin around the city.
5. Pfister Comet Retro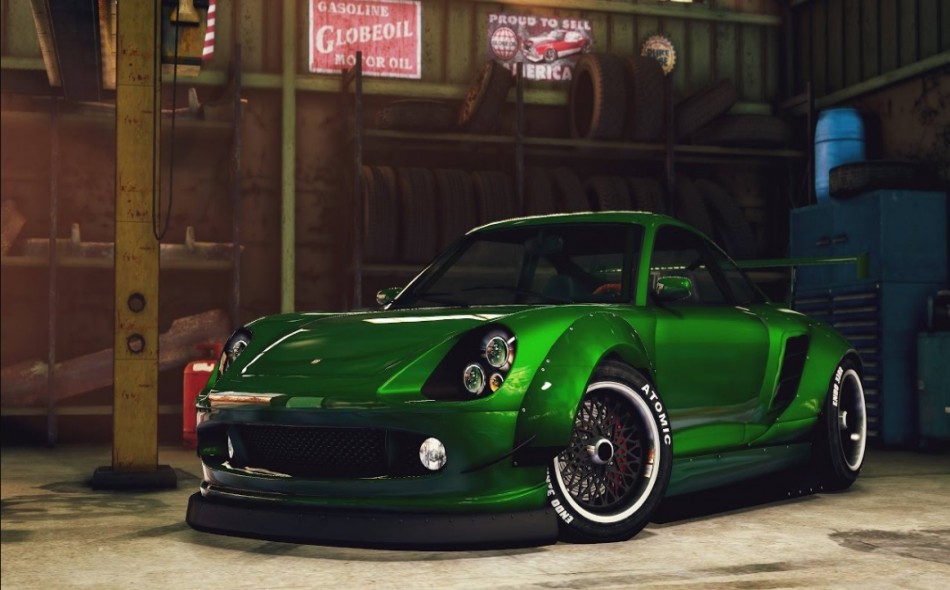 Customize your Pfister Comet Retro with a fresh paint job like this glossy green apple color.
The Pfister Comet Retro is a two-door sports car based on the Porsche 993 and the Porsche 928. It is one of the best drifting cars in the game and it actually out drifts the Fudo.
This car is a thing of beauty, especially when it comes to drifting. It drifts like a figure skater gliding down the ice It's a blast to drive and looks amazing with its low suspension and bulging headlights. Its most distinctive features are the extended bolt-on arches and the front end and side skirts, giving it a wider profile.
The car costs $645,000, which isn't too expensive considering the other cars on this list.
Awesomeness Rating 68/100
4. Pegassi Osiris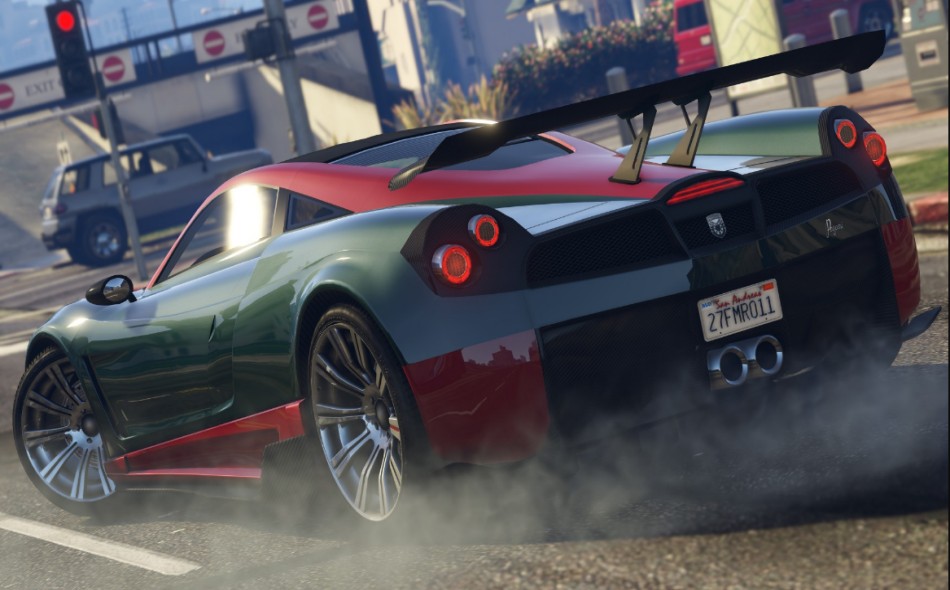 The Pegassi Osiris can take those tight turns and keep going with its superb grip.
The Pegassi Osiris is one of the most amazing cars, in my opinion, because of the Frog-Eye headlights on the hood and the gullwing doors. This car takes its overall inspiration straight from the Pagani Huayra, while the front end resembles the Ferrari LaFerrari.
Being one of the faster cars, the Osiris has a tremendous grip and performance. It gives you a vibe of a self-made millionaire. Once you drive this car, you'll come right back for it.
The car comes in at a price of $1,950,000, making it the most expensive car on this list.
Awesomeness Rating 77/100
3. Albany Alpha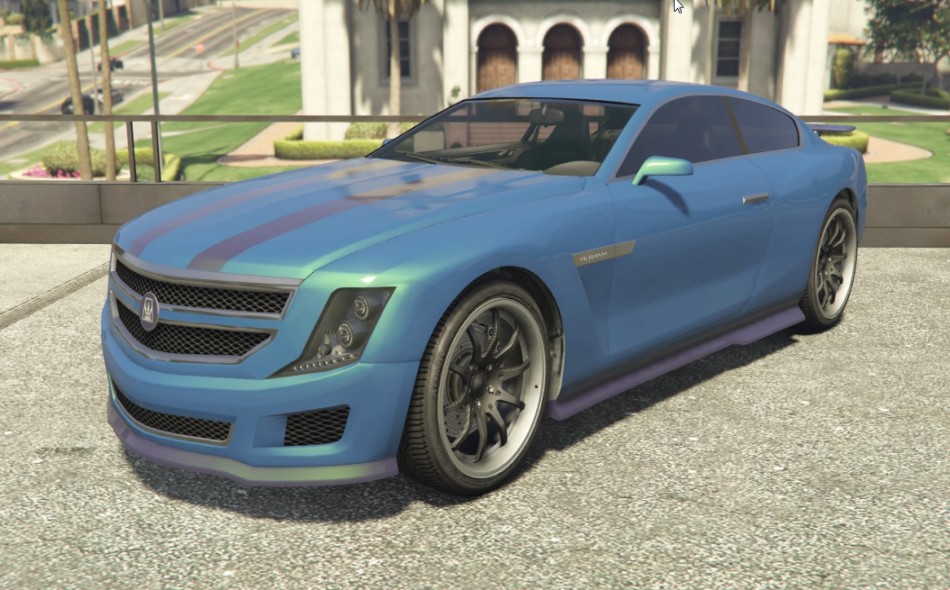 Show off around Los Santos with this high powered beauty.
Even though this car is bigger than the other cars we've looked at so far, its still a two-door civilian car with a blending modern design giving it a classic luxury taste. Its curves and sleek design resemble the Rolls Royce Wraith with slight differences.
To be frank, I love how this car looks with a huge hood, wide stylish body, and low suspension. The giant hood holds a massive V8 engine that you can feel when accelerating. Drive this car around Los Santos like a boss when making your rounds to different garages and businesses.
This luxuriously classic car costs $150,000
Awesomeness Rating 80/100
2. Buffalo S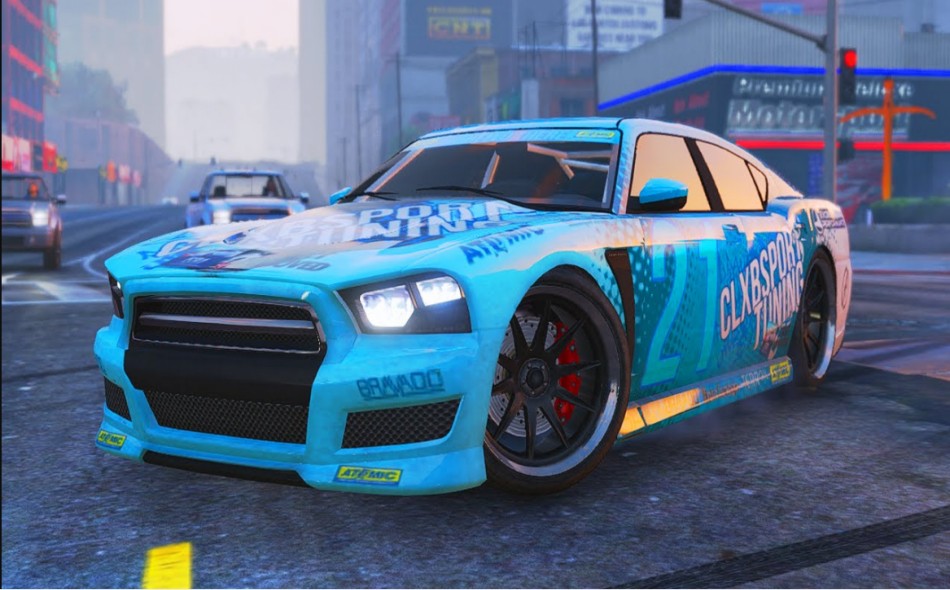 Soup up your sweet ride with decals of your favorite brands.
This is a four-door sports sedan which you've probably spotted speeding away in Los Santos crime scenes. It is a 60s update of a muscle car with a supercharged engine and aggressive appearance.
What's really awesome about this car is its front fascia. It has one large grille that extends from the hood to the front bumper. The Buffalo S also has ten spiked rims which make it look unique. The special thing about this car is that it's hard to spin. No wonder it's Franklin's primary car in the story mode.
With a price tag of only $96,000, it's the cheapest car on my list. On the scale of 0 to 100, I rank the Buffalo S an 80.
Awesomeness Rating 80/100
1 Stirling GT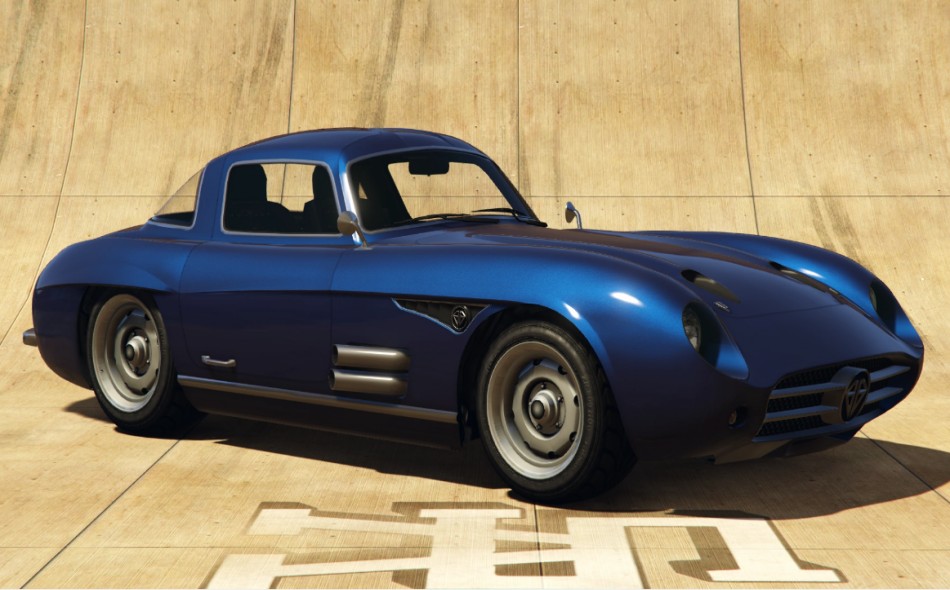 This car beats the rest with its stunning classic sports car look and it has the speed to match.
The Stirling GT has a classic body style with a capacity of two passengers. Its design is based on the Mercedes-Benz 300 SL and Mercedes-Benz 300 SLR, and also comes with the gullwing doors.
This is one is obviously the best sports classic car in terms of speed and body design. It's so damn beautiful with its sleek curves on the hood and roof. It even has an exhaust pipe coming out on the side. In my opinion,  it really has the best sound in the game and it is a really well-made car.
The Stirling Gt costs $ 975,000 and it has the highest rank with a score of 90 out of 100.
Awesomeness Rating 90/100
You May Also Be Interested in:
Image Gallery