[Top 10] GTA Online Best Apartment That Look Awesome
Updated: 17 Jun 2021 3:33 pm
Los Santos Dynasty8 Real Estate will find you the perfect home, Biker Club, or Laundering facility. Cash accepted! No paperwork needed!
Moving to Los Santos and need a great realtor without a paper trail? Dynasy8 Realty has you covered.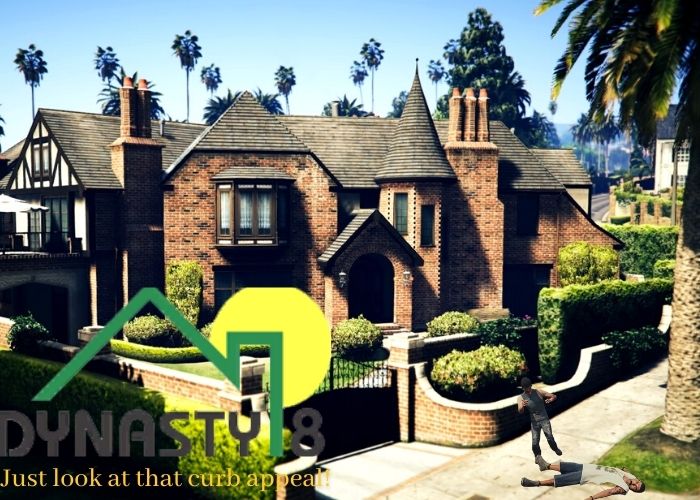 Dynasty8 Realty can be accessed right from your phone and you could be living the dream in just minutes! Don't Delay, Call today!
Welcome to Los Santos, where you can sink your toes into the sandy beaches, the nightlife never sleeps, and the possibilities of starting your own business are endless. Now that you've decided to plant your roots here, let's take a look at the best places to settle down and the best looking places to live, right here in the city!
10. 0112 Rockford Drive -
0112 Rockford Drive Home Tour
When starting out in a new city, you will want to be financially responsible and look for a more modest place to live. Putting money aside for important things like weapons, cars, and starting your Motorcycle club holds the key to living in Los Santos. Rockford Drive offers a one-bedroom, one bath, and 2 car garage, in the district of Little Seoul. The soft glow of neon signs and the white noise of the city streets will lull you to a peaceful night's sleep. This apartment is the perfect space for the young Bachelor or bachelorette just starting out, and can be yours for only 80,000.
9. 0605 Spanish Ave-
0605 Spanish Ave. home Tour
This one-bedroom, one-bathroom, mid-city apartment has the luxury of being close to the downtown Los Santos Area, without the high price tag. In Fact, the price has been reduced on this spacious apartment and you can own it for 125,000! It even comes with a 6 car, 2 bike garage for your newly "found" vehicles! Located in the West Vinewood neighborhood, you have all the luxury views of the beautiful city lights, including the famous Vinewood sign. Your morning commute to the lab or laundering facility will be a breeze  living outside of the major traffic areas. Hurry and call your realtor now before, well, this apartment has been available for quite some time, so you can call whenever.
8. 4401 Procopio Drive -
4401 Procopio Drive home tour
Ah, who wouldn't want that beach life? This small single-story home features a lovely view of the ocean. You can sit in a rocking chair, under the covered front porch, and watch the daily car-jackings all while sipping your Gin and Juice. This cozy cottage features an adorable Puke Green kitchenette equipped with a fruit bowl. You also have a small Dining area, Living room for entertaining, and en suite bathroom in the Master bedroom. To complete this perfect little home, there is a detached 6 car garage.
7.  Tinsel Towers -
Tinsel Towers condo tour
Across town, you can fancy yourself into some fine apartment-style living out in Tinsel Towers. You'll have plenty of natural light and open space in this affordable space of 286,000.The views of Vinewood Hills look stunning during the dusk hours of the evening. During the wintertime snow, you also have a perfect view of the cars sliding into electric poles down below. 
6. Eclipse Towers -
Eclipse Towers condo tour
Now that your business or club status is up and coming, time to get your digs in order as well. The Eclipse Towers is a taste of real luxury and has a variety of furnished interiors to choose from. My personal style is labeled as Aqua, but you can choose from Moody, Vibrant, Sharp, Monochrome, Seductive, or Regal as well.Take in a relaxing soak in the wide-set Jacuzzi tub after a long day of criminal mischief then dream away in your Queen sized lush bed. Awaken early to the floor-to-ceiling window views overlooking the city. This home also features a Chef style kitchen, Heist planning central office, and massive living space to entertain friends! Starting price for living in the Eclipse Towers is 391,000.
5. 2044 North Conker Avenue -
2044 North Conker Ave. home tour
Winding around and up the hill on North Conker Ave, we have a lovely Stilt house. This humble abode sits high above Vinewood Hills and gives any good Sniper some remarkable bird shooting practice off the back balcony. You can also take in some sun on the moveable lounge chairs. After sunbathing, enjoy a drink or two at the sidebar in your extra-large living room. Head down the stairs to your office and work in peace next to an oversized water feature giving the space an extra zen-like feel to it. You can enjoy this hill hideaway for 762,000.
4. 3655 Wild Oats Drive-
3655 Wild Oats Drive
If you're looking to settle down and would like a more suburban feel, check out Wild Oats Drive. This single-family home is valued at 800,000 and features an open concept format with an outdoor pool for your entertaining needs. Whether you're ready for a family or still on the prowl, this home has it all as it features multiple bedrooms, a heist room, and an interrogation area. Detached from the home, you also have a 10 car and 2 bicycle garage. 
3. Master Penthouse -
Master Penthouse condo tour
Only the true players rob the Casino and then turn around and buy the Master Penthouse inside it. Is that player going to be you? With the Penthouse, you can customize and design it up to 6.5 million in cost, but if you go broke, just head over to your arcade and set up another heist to rob the Casino again! The Penthouse has all you could want in a party house. You have your own personal bartender, salon, spa, arcade, poker dealer, hot tub, office, meeting room, and of course a personal space for you to get away from it all. You also have access to the roof terrace swimming pool! Sometimes a big heist pays handsomely, multiple times. 
2. Maize Bank Tower-
Maize Bank Tower home and office tour
Where would a Bossman/woman be without their business? If you own your own business in Maize Bank Tower, you can work your way toward owning everything else listed above. Not only that, the tower is centrally located in the city, and comes with its own living facility perks to where you can sleep where you work!Being a CEO also gives you access to warehouse missions, vehicle missions, and special vehicle ops missions which will make you bank if you are still fairly new to the game. Once you have these, you'll be able to open doors to the Nightclub lifestyle of ownership and other avenues.
1. Galaxy Super Yacht -
Galaxy Super Yacht boat tour
The big daddy of luxury living is the Galaxy Super Yacht. For 10 million, you can live a life on the sea laying out in the sun sipping Margs and shooting sharks. When purchasing your yacht, you first get a boatload of custom options to choose from ranging from ship colors to add ons you want to include. Your Yacht comes equipped with a lifeboat, Hot tub, couches, Captain's Quarters, guests quarters, a Full Bar, lounge area complete with cartoons, and a yacht wouldn't be complete without its own Helipad! You can also have your yacht moved for you, but you will have to pay 25k to do so.
You May Also Be Interested In:
Image Gallery