[Guide] GTA Online Best Ways To Make Money With 2 Players (Top 5 Ways)
Updated: 23 Jan 2023 10:25 pm
Get yourself, and your friend, ready to earn millions
It takes two to have fun and earn fortunes
Imagine this, you need to find someone to play GTA Online with, as it's a game that is best when played with friends. You need a friend who'll stick by your side and help you make money. Luckily, you find that friend who will consistently play with you, but now the question arises: what should you two play in the game?
Of course, you wouldn't want to spend time playing together aimlessly. Eventually, you'd want to progress in your criminal journey and earn decent money at the same time. With two players, you can take part in numerous activities and missions that'll be not just enjoyable, but lucrative too.
This article lists down the 5 best ways you can earn money in GTA Online with the help of a friend.
5. The Fleeca Job heist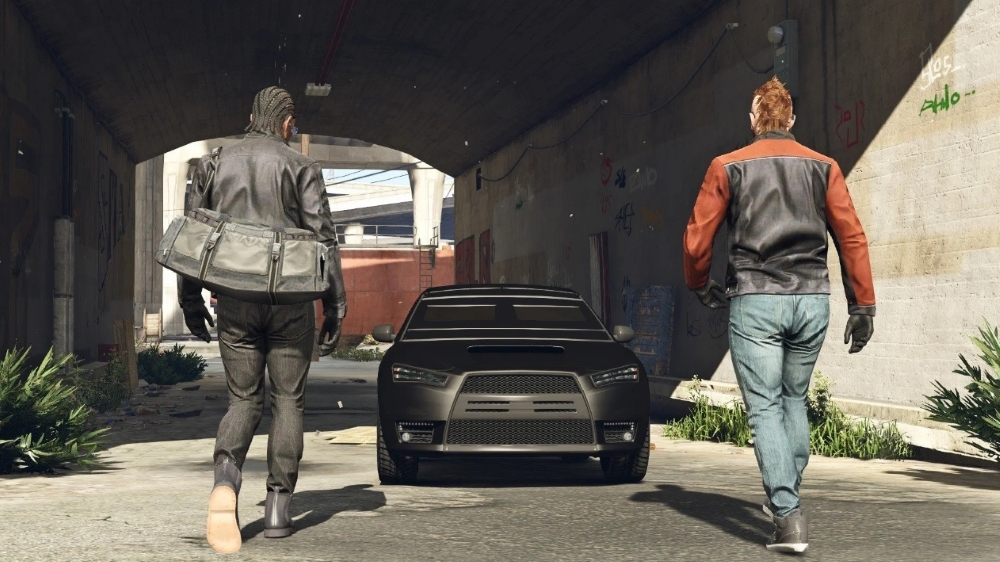 The very heist 
The very first heist you will set up, as a beginner, in the game is The Fleeca Job. It's a straightforward heist and takes less than 30 mins to execute. Plus, it needs only two people to complete.
The Fleeca Job will pay GTA$ 250,250 in total, on Hard Mode, which will be split between the two players. It's the perfect start to the heist's venture you two will be embarking on in the future. 
To start the Fleeca Job:
Reach rank 12 and own a high-end apartment.
Lester will give you a call to set up your first heist. Visit him at the garment factory.
The first heist in the series of heists is The Fleeca Job, for which you will need only one friend to complete.
Get the heist done in style and enjoy your earnings with your friend.
4. Contact Missions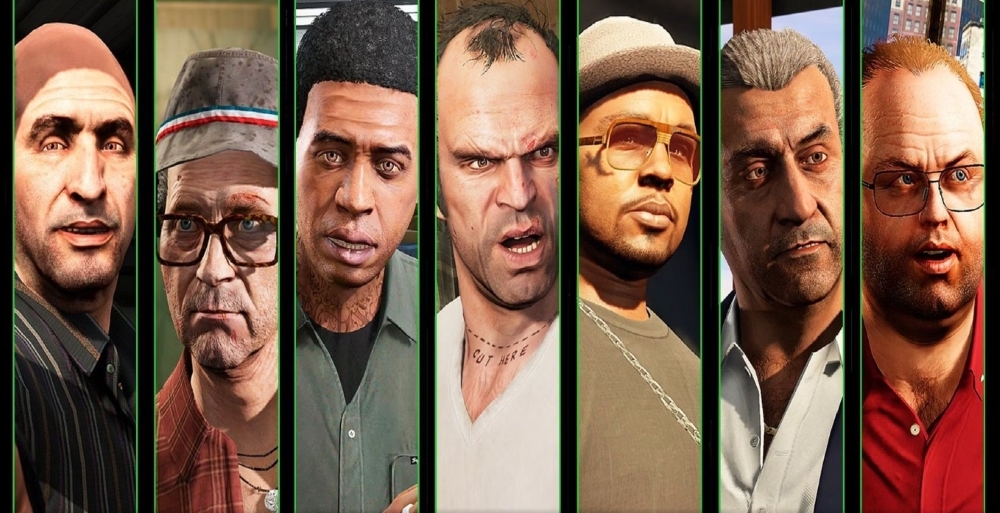 Great objective-driven missions
In GTA Online, Contact Missions are basically missions you do for various characters from the story mode, and a few new characters exclusive to GTA Online, in exchange for healthy sums of money. This is Rockstar's way of keeping the story mode characters somewhat relevant in GTA Online.
For beginners, it's a praiseworthy way of making a decent income and keeping up with the shenanigans of the person you do the missions for. As you rank up, you'll unlock more missions. 
With a friend, Contact Missions can be a hell of fun. The mission design is ideal for two players to take part in, and you can expect to earn GTA$ 20,000+ on average if the missions are completed within a set timeframe. A general rule of thumb is: the longer you spend time doing the mission, the higher the payout percentages will go.
To do a Contact Mission:
You can either phone the relevant NPC to request a job, wait for their text message for a mission, go to the initial letter of their name marked on the map, or simply start one of the missions in the missions list through the pause menu.
Once you start the mission, make sure to set the difficulty to "Hard" in order to receive maximum payouts and RP.
Follow whatever instructions are given and complete the mission successfully. 
Keep an eye out for Bonus Weeks in the game, as sometimes Contact Missions will have boosted payouts and RP.
3. MC Clubhouse Contracts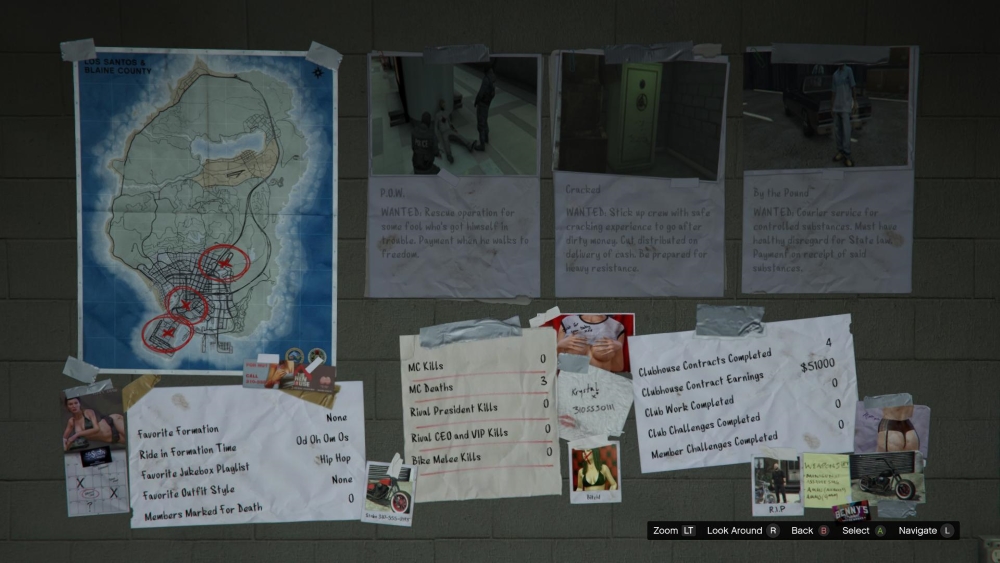 Great bikers missions
The Motorcycle Clubhouse is one of the most important purchases you should make once you get some cash piled up. It's going to unlock various opportunities for you to earn money. One of them is the Clubhouse Contract missions. These missions are very fun to do if carried out with a friend. Most contracts can be completed in less than 10 minutes, and the payouts are respectable too.
Depending on the mission, you can earn between GTA$ 20,000 to GTA$ 60,000.
The contracts on the board are random. You'll need to complete the ones on the board first before you can play a different one, or you can join a different lobby and get another randomized set of contracts available. In total, there are 13 contracts. 
To start the Clubhouse Contracts:
You'll need to own a Motorcycle Club first. They're one of the cheapest properties in the game.
Then, open the Interaction Menu and scroll down to select Motorcycle Club 
Select "Start a Motorcycle Club" (you'll be registered as a President).
Approach the notice board in the meeting room of your Clubhouse and start any of the contracts available. 
2. VIP Work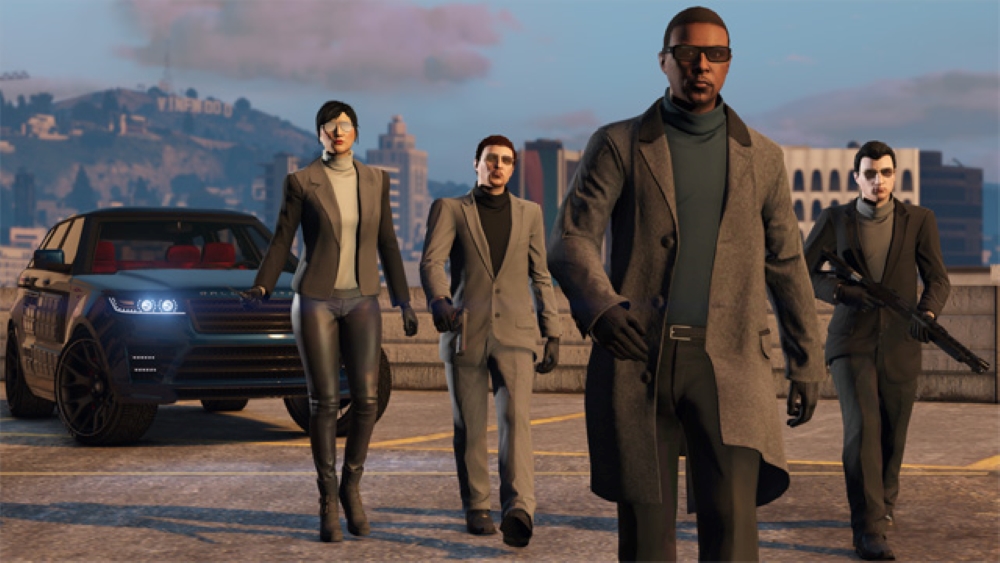 Big Boss business
As the CEO or VIP of an organization, you can start VIP Work and complete simple and straight-to-the-point missions to earn decent money. There are a total of 17 VIP Work missions you can do, mostly solo, but a few that require a friend to start. However, it is advisable you have a friend with you who'll be assisting you with these missions, as this way, it'll be more enjoyable and would take less time to complete. 
Depending on the mission, you can earn anywhere from GTA$ 10,000 up to GTA$ 35,000. 
To work as a VIP:
Start an organization by registering as a VIP through the interaction menu. Select SecuroServ and register as a VIP. Keep in mind that you can register as a VIP for 4 hours only and you should have at least GTA$ 1 million in the bank. 
Hire your friend as a Bodyguard/Associate.
Scroll down and select VIP Work.
Start your desired mission.
There's a cooldown time for each mission. In the meantime, you can continue playing other VIP Work missions. "Sightseer" and "Headhunter" are the best to be played back-to-back, as they have just a 10-minute cooldown time and pay GTA$ 20,000+ each.
1. Vehicle Warehouse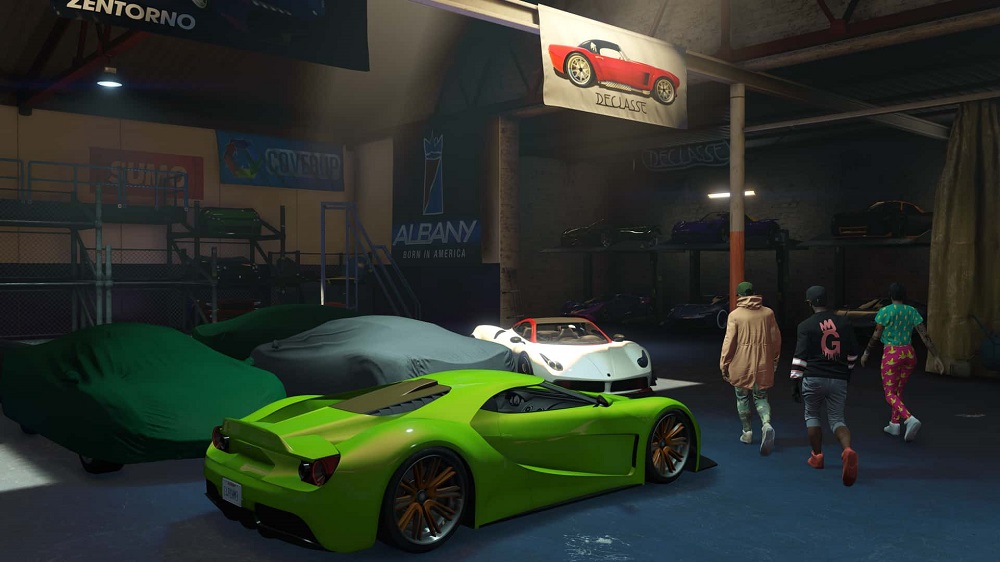 Stealing and selling 
Through the Vehicle Warehouse, you'll be surprised how much you can make by just delivering cars to customers, after modifying them. The tedious part is sourcing the vehicles, but of course, if you have a loyal friend by your side, it can be a very profitable business.
There are 3 vehicle classes to sell: Standard-Range, which gives you GTA$ 30,000 profit. Mid-Range, which gives you GTA$ 50,000 profit. Top-Range gives you GTA$ 80,000 profit, provided you sell all three vehicle classes to specialist dealers. There are added bonuses as well depending on the lobby size.
A neat trick for sourcing just Top-Range cars is to make sure you fill up your Vehicle Warehouse with 10 Standard and 10 Mid-Range cars. Once filled, you will automatically source only Top-Range cars from then onwards, and you can keep sourcing and selling them back-to-back. 
To begin:
You need to own an Executive Office. 
Then, you register as a CEO and hire your friend as an Associate. From the office computer, you can purchase a Vehicle Warehouse. 
Source vehicles to store in the Warehouse from the same office computer. 
To sell, you need to access the Vehicle Warehouse computer and export cars from there.
As a beginner, it is slightly towards the costly side initially, as you need to purchase an Executive Office and a Vehicle Warehouse. But don't worry, you will reach the break-even cost quite early. Just make sure you keep an eye on weekly property discounts and buy the two properties when they're low price.
You May Also Be Interested In:
[Top 5] GTA Online Best Business To Buy
[Top 5] GTA Online Best Motorcycles
[Top 10] GTA Online Best Weapons