[Top 10] GTA Online Most Fun Activities To Do Solo
Updated: 23 Jan 2023 10:25 pm
A well-deserved form of enjoyment
Me, myself, and I enjoying the riches of Los Santos!
Being an assertive criminal in Los Santos has its perks and benefits. You get to enjoy the plethora of activities without feeling shame or guilt. Eventually, by indulging in the amusements of the city, you might get bored, but there will still be an abundance of things to do that Los Santos has to offer. 
As a solo player, you will have all the luxury to take part in competitive challenges and immersive missions without relying on someone else. Surely, having friends in GTA Online is great, but the game has its particular charm when you get to experience it by yourself.
This article discusses the 10 best activities in GTA Online you can get involved in, unaccompanied by your friends. 
10. Nightclubbing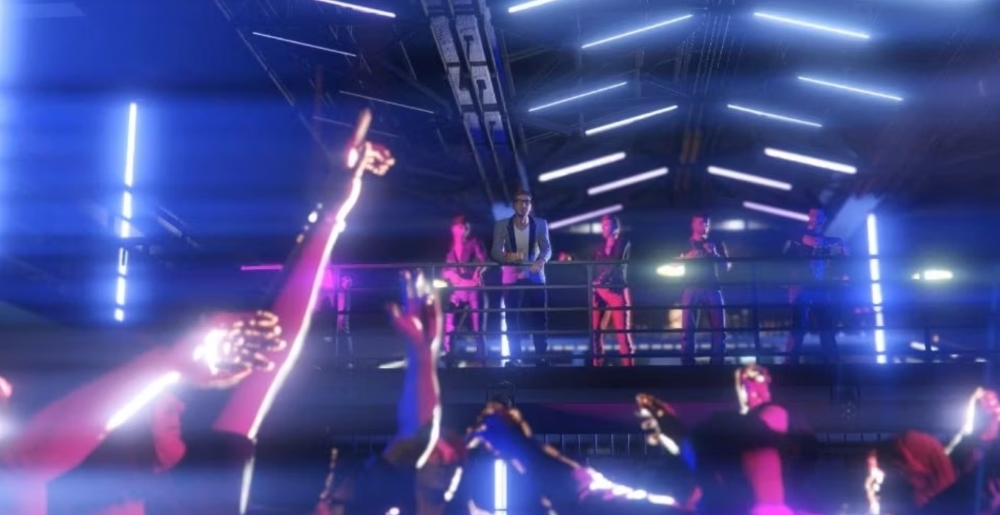 Dancing to pumping music
One of the fanciest properties you can own in GTA Online is a Nightclub. Its relaxing yet upbeat ambiance makes it the perfect spot for you to chill and dance around with amusing moves. 
The Nightclub is not just a place for clubbing, but a place where you can also run your illicit trades in the backend. Thus, making it a great property not just for hanging out in but also for earning decent money.
The Nightclub is a great place to have fun because:
You can drink to your heart's content.
The talented DJs and their splendid collection of playlists are a joy to listen to.
Showing off your character's moves on the dance floor can get you grooving with a rhythm too.
9. Golfing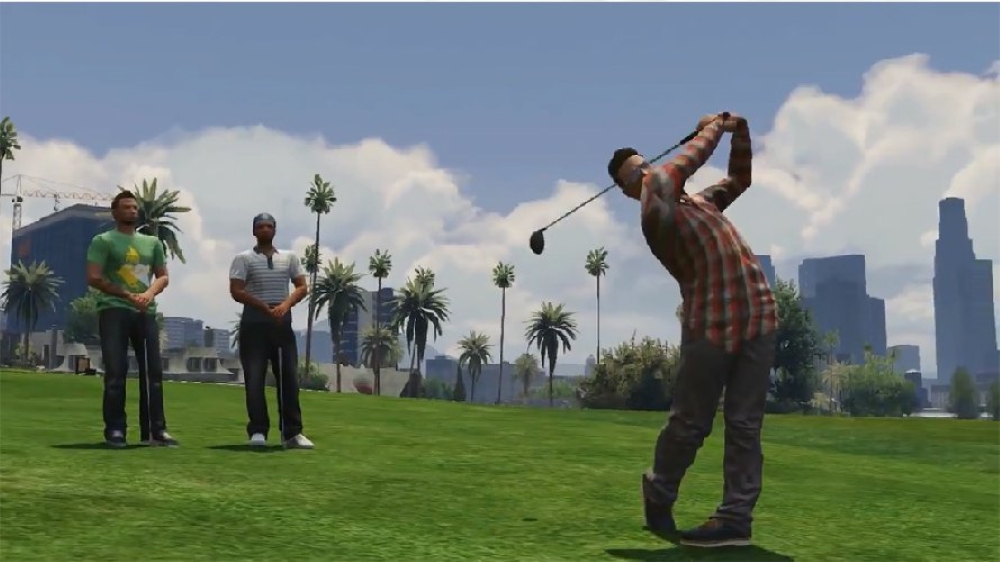 A relaxing sport
There's no better way to experience the relishes of your success as an established kingpin in GTA Online than swinging your driver at the Los Santos Country Golf Club. A nine-hole golf course is a great place for you to spend quality time once you feel like you've achieved more than enough in life. It's a good change of pace from all the other crime-centered activities you'd be doing otherwise. 
An added benefit of playing golf is that you'll not only be playing to level up your strength, but you can also play solo. Plus, it tends to get interesting too.
Golf is a great way to have fun because:
You can relax and lose your high temperament after a tiring day of killing and running away from the cops.
Once the game gets interesting, you'll find yourself really indulged.
It's a great way to increase your character's strength.
8. Finding Collectibles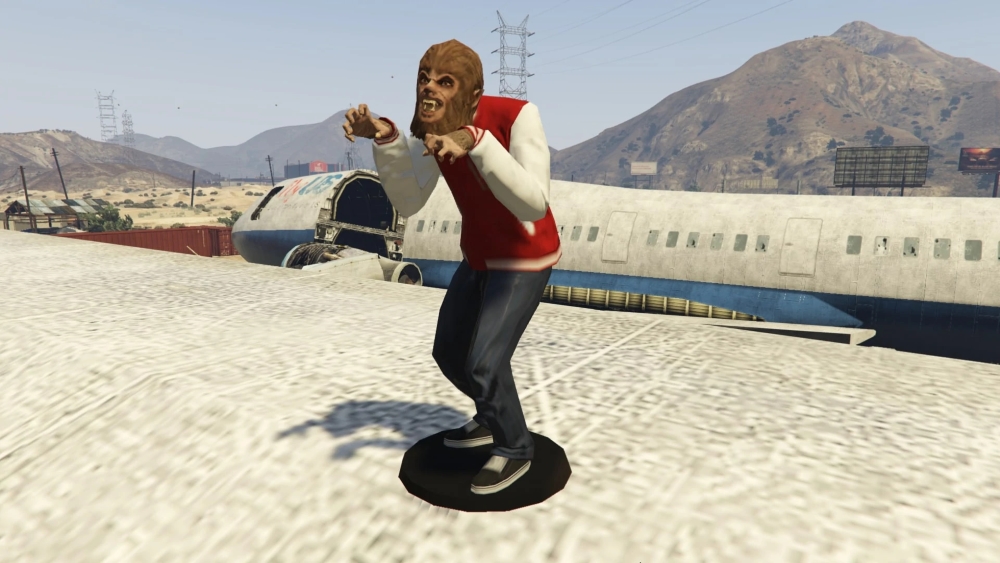 A fun hobby
The map of GTA Online is huge by many metrics and scattered around the huge map are collectible items. Of course, "collectibles" is an umbrella term for media sticks, movie props, action figures, etc., and destroying signal jammers. You'll be notified about most of them through in-game notifications. 
You might say it's a tedious task, but the best part is that all the locations and guides for these collectibles are available online. By collecting them, you'll earn cash and RP. Plus, it's a fun and rewarding way to scout the map and discover various places that you haven't noticed previously.
The list of collectibles in the game are:
7. Skydiving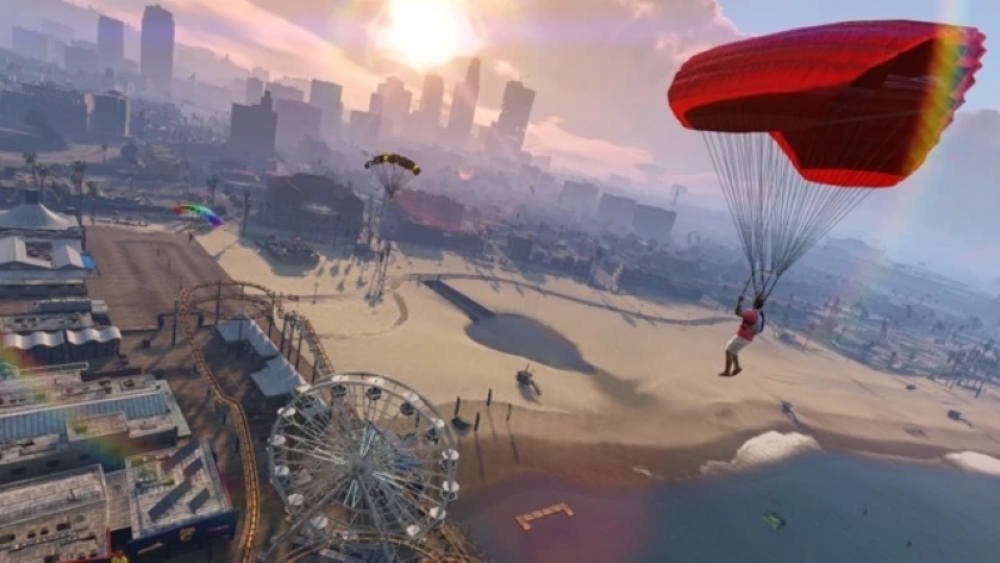 Not for the faint of heart
GTA Online's map is a haven for explorers and adventurers. Witnessing the serenity of the map aerially is an experience on its own. That's why skydiving is an extremely fun sport you can take part in to visualize the city and Blaine County from a different perspective.
The are also 10 daily challenges by Junk Energy Drink that you can complete to earn rewards. They are marked on the map with a parachute icon. It's definitely a must-try!
Skydiving is a great way to have fun because:
You get to appreciate scenic views from the sky.
The parachuting mechanics are super smooth.
The parachuting challenges are designed well. 
6. Attending the LS flight School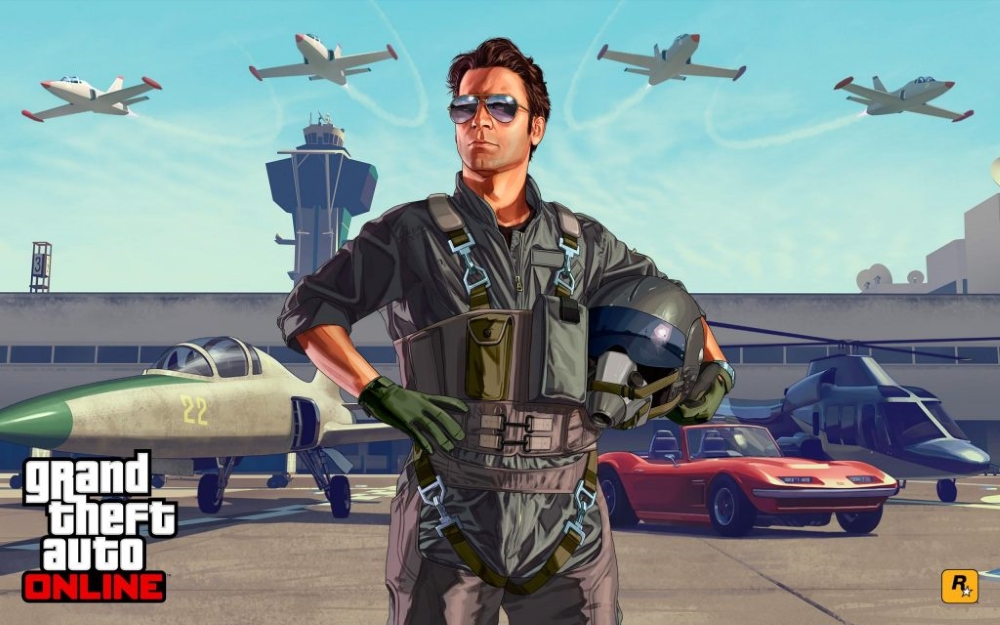 Back to School
Once you reach rank 6, you'll be eligible to take part in the Flight School located at Los Santos airport. Getting your hands on a plane early in the game will also help in leveling up your flying skills. Starting off at the Flight School is the best way to do it, as once you achieve gold in all 10 lessons, you'll bag GTA$ 232,500. 
The Flight School is marked with an encircled airplane icon on the map. With the interesting lessons you take part in, attending the LS Flight School becomes quite fun as you progress.
The LS Flight School is a great place to have fun because:
The lessons are fun and challenging.
The instructor there has a funny sense of teaching.
You can earn lots of cash and RP by getting a gold medal in all lessons.
5. Contact Missions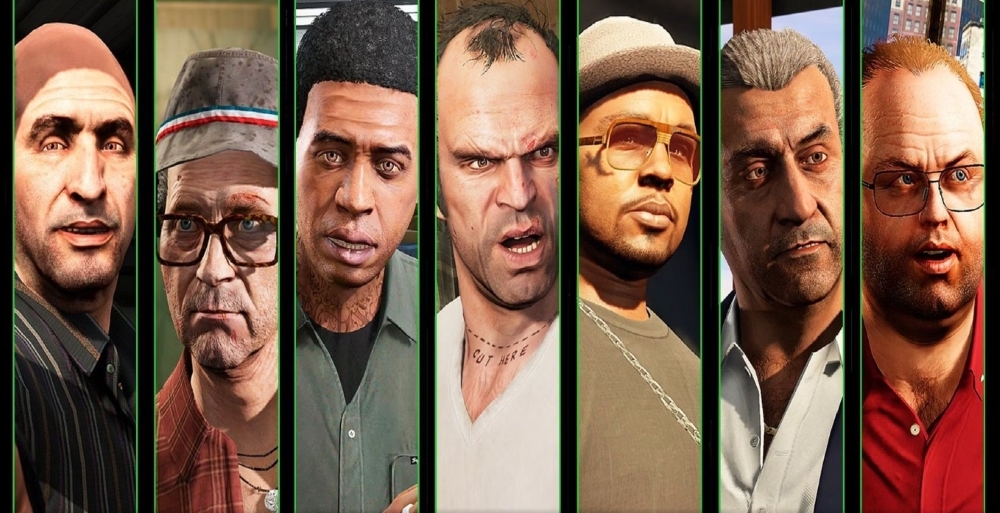 Great objective-driven missions
In GTA Online, Contact Missions are basically missions you do for various characters from the story mode, and a few new characters exclusive to GTA Online, in exchange for healthy sums of money. This is Rockstar's way of keeping the story mode characters somewhat relevant in GTA Online.
For beginners, it's a praiseworthy way of making a decent income and keeping up with the shenanigans of the person you do the missions for. As you rank up, you'll unlock more missions. The payouts for these missions have multiple variables. You can expect to earn GTA$ 20,000+ on average. 
Playing Contact Missions is a great way to have fun because:
You get to improve your combat skills.
The mission settings can be interesting at times.
Some of the missions can get challenging at times, which makes them fun to do. 
4. Auto Shop Contracts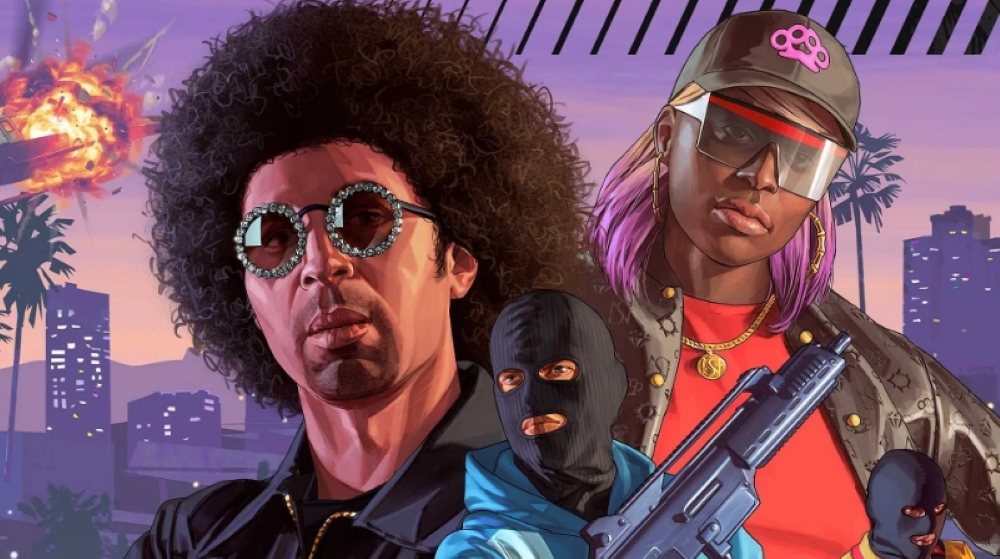 Mini heists
With the Los Santos Tuners DLC, released in 2021, GTA Online got a set of 8 new robbery missions that can be completed solo. These missions, better known by Contracts, are mini heists with just two set-up missions and a relatively short finale. What's best about these missions is that they don't only pay well, but the mission design is also very entertaining.
You have a specified set of weapons to choose from and you can only use your tuner car for these missions. Additionally, you constantly have to listen to the cross-talk between Sessanta and KDJ, two of the characters behind the contracts' setup. Though their conversations are pretty cringe, to say the least, they are fun to listen to. 
The Auto Shop Contracts are a great way of having fun because:
The mission design of each contract is unique and engaging.
You get to utilize your tuner cars in style.
The payouts are way above other standard missions in the game.
3. Survivals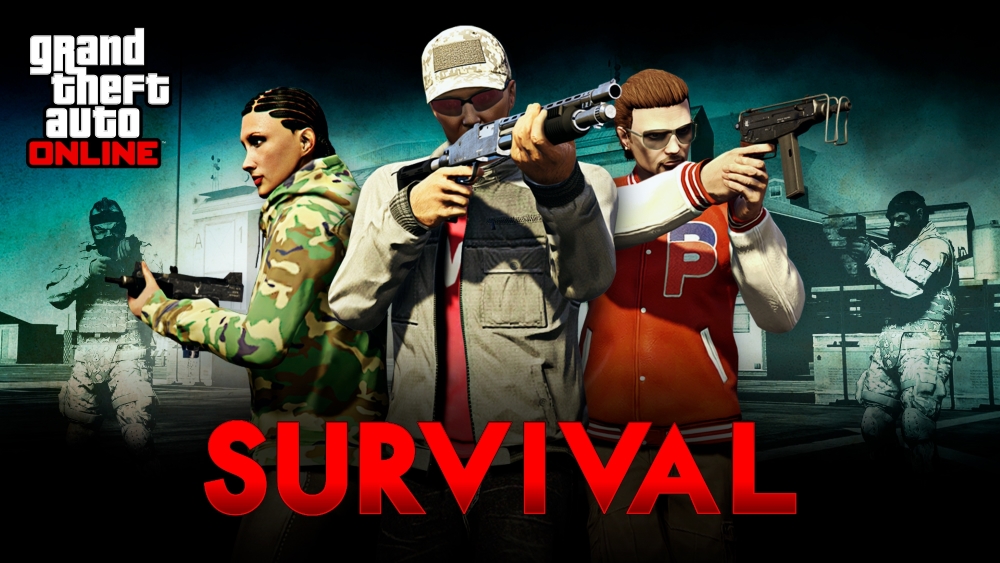 Dying is not an option
A great way to enjoy GTA Online is to survive endless waves of enemies trying to pin you down. These missions are referred to as Survivals in the game, and they're a fun and challenging way to earn cash and RP. 
It's similar to the survival missions in other popular games, and the best part is you can play them completely solo. Just make sure you gear up adequately after every round, as the wave of enemies starts getting intense over time.
Playing Survivals is a great way to have fun because:
You get to test your combat skills to their limit.
It can be challenging, yet rewarding, to progress through each wave.
Taking down enemy helicopters and juggernauts becomes really satisfying.
2. Adversary Modes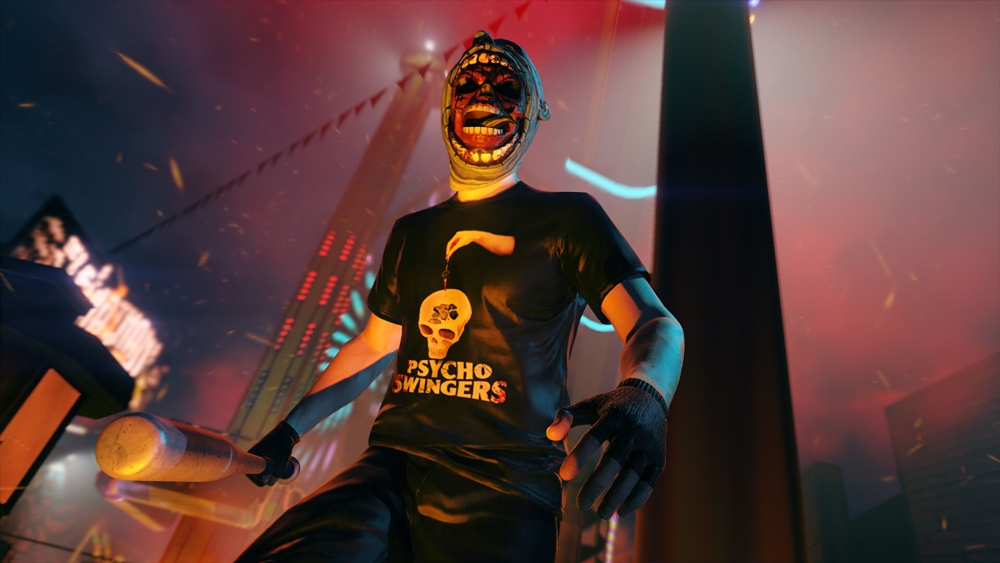 Great form of entertainment
If you get tired of playing freemode missions in GTA Online, you can always live true to your combative spirit by playing Adversary Modes. The types of game modes you have at your disposal are just amazing. From team deathmatches to fighting in a sumo-style setting in your car, you just don't run out of what you can possibly do. 
On weeks when some of the adversary modes start paying double, triple, or even quadruple money, you must jump on these jobs and begin scourging your rivals with full force.
Adversary Modes are a great way to have fun because:
There are various types of fun modes you can play.
It's the best way to test your combative skills against other players and establish bragging rights.
You can go on for hours once the matches get competitive.
1. Participating in Races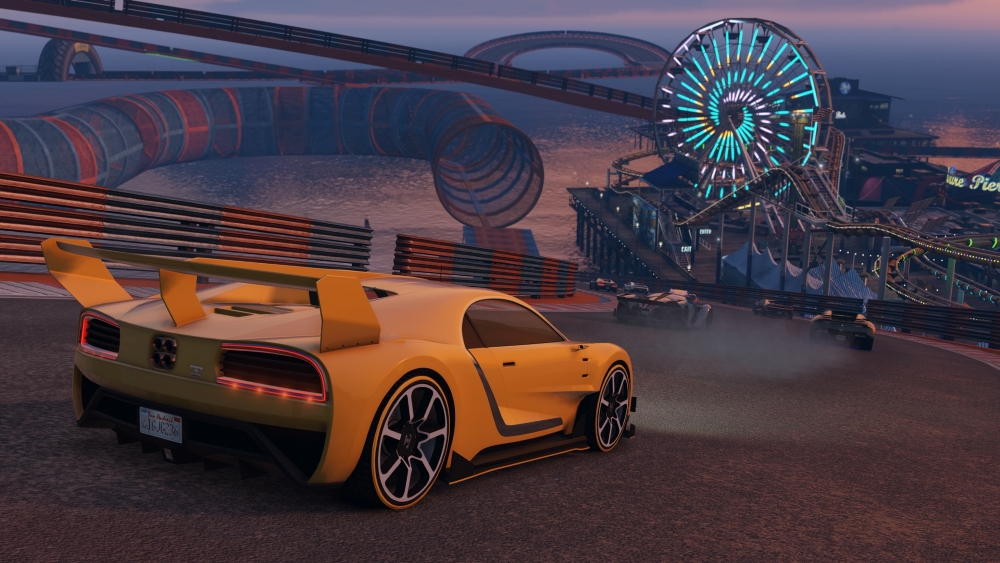 Let your driving do the trash talking
Racing against players in GTA Online is a great way of testing your might and driving abilities. Once you start getting close to winning, you become obsessed to continue challenging others – you start to experience a different essence of what the game has to offer.
Racing with different classes of vehicles gets really fun over time. You start to appreciate the unlimited possibilities of track layouts across the entire map. It's not just the normal races that are enjoyable, the stunt races are also entertaining. The element of competition gets an admirable boost when you have to perform all sorts of whacky jumps.
Racing is a great way to have fun because:
It gets tremendously competitive. 
You get to outsmart and overtake your rivals for the sake of a good laugh.
The stunt jumps get super funny when everyone starts to ram each other to take the lead.
You May Also Be Interested In:
[Top 5] GTA Online Best Business To Buy
[Top 5] GTA Online Best Motorcycles
[Top 10] GTA Online Best Weapons