Top 15 Movies Like It
Updated: 24 Jun 2020 10:15 am
Top 15 Movies Like Steven King's It
[Top 15] Movies Like It (1990)
It was based on Steven King's novel. It told the story of a group of friends terrorized by a child-eating clown. It starred Tim Curry as Pennywise the clown. If you love killer clowns and a good thrasher film you'll love this list of 15 films like It.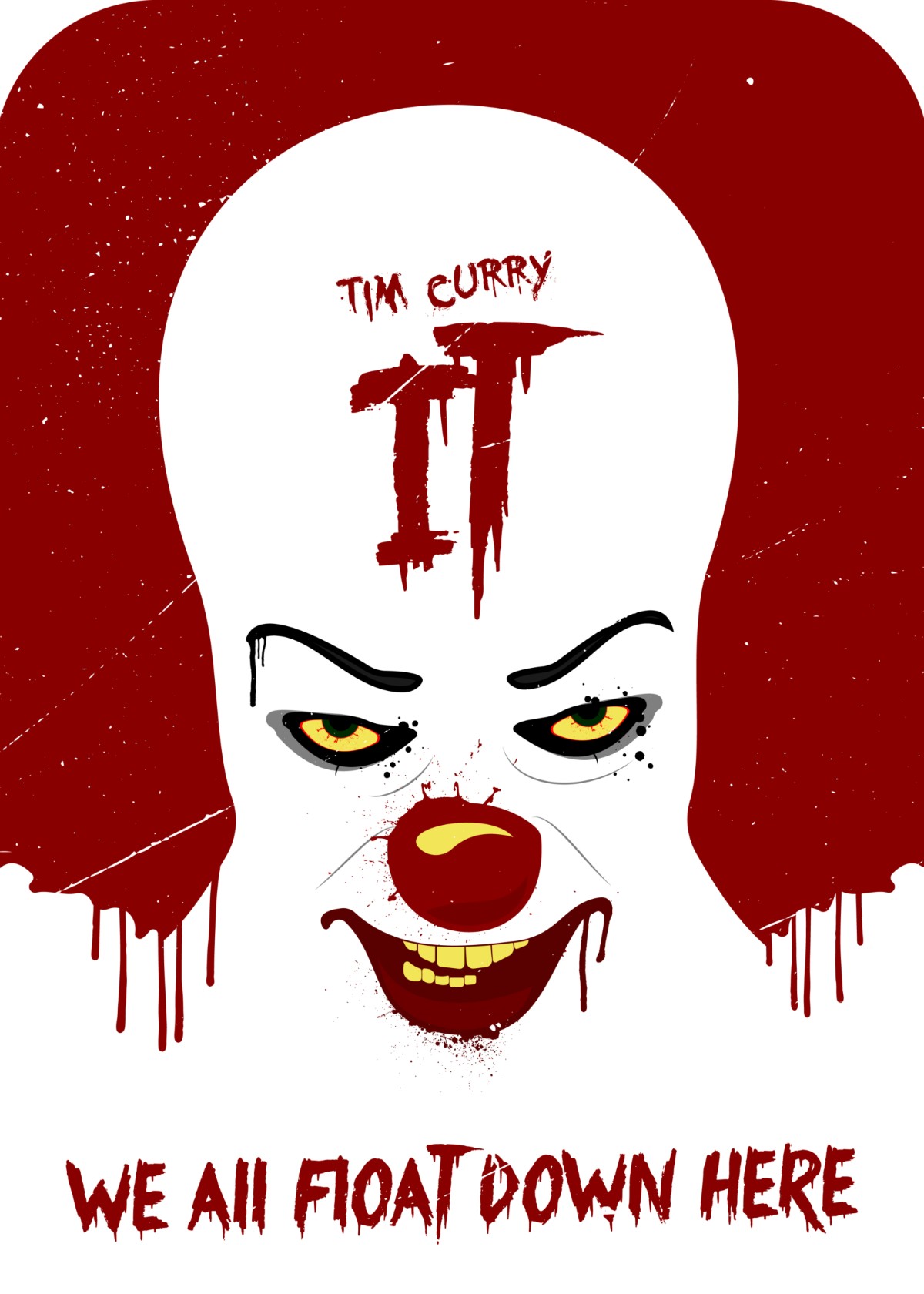 15. The Lost Boys (1987)
The Lost Boys (1987) Trailer
The Lost Boys features brothers in a new town. The older brother Michael meets a girl he likes. It turns out the group she's involved with are vampires, and he starts to become one. His little brother Sam decides to fight back and kill all the vampires with the help of his new friends, Edward and Alan.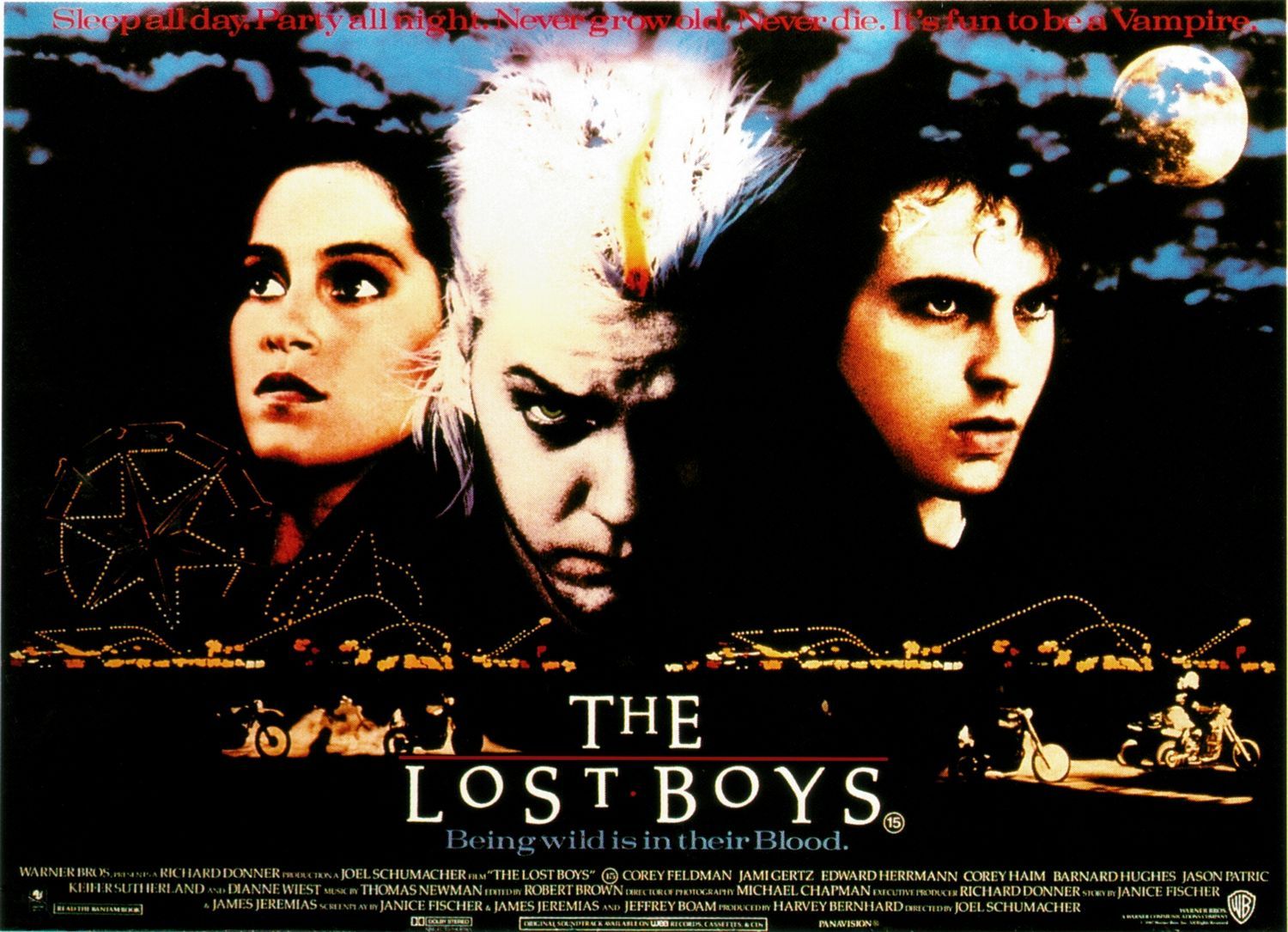 Brothers Michael and Sam move to a new town with their mother. After Michael starts becoming a vampire it's up to Sam and his friends to save Michael and the girl he loves.
14. It (2017)
It (2017) Trailer
This is a remake of the 1990 film. It stars an all-new cast. The special effects in this film are amazing. Pennywise takes on a different look in this movie with razor-sharp teeth and make-up changes.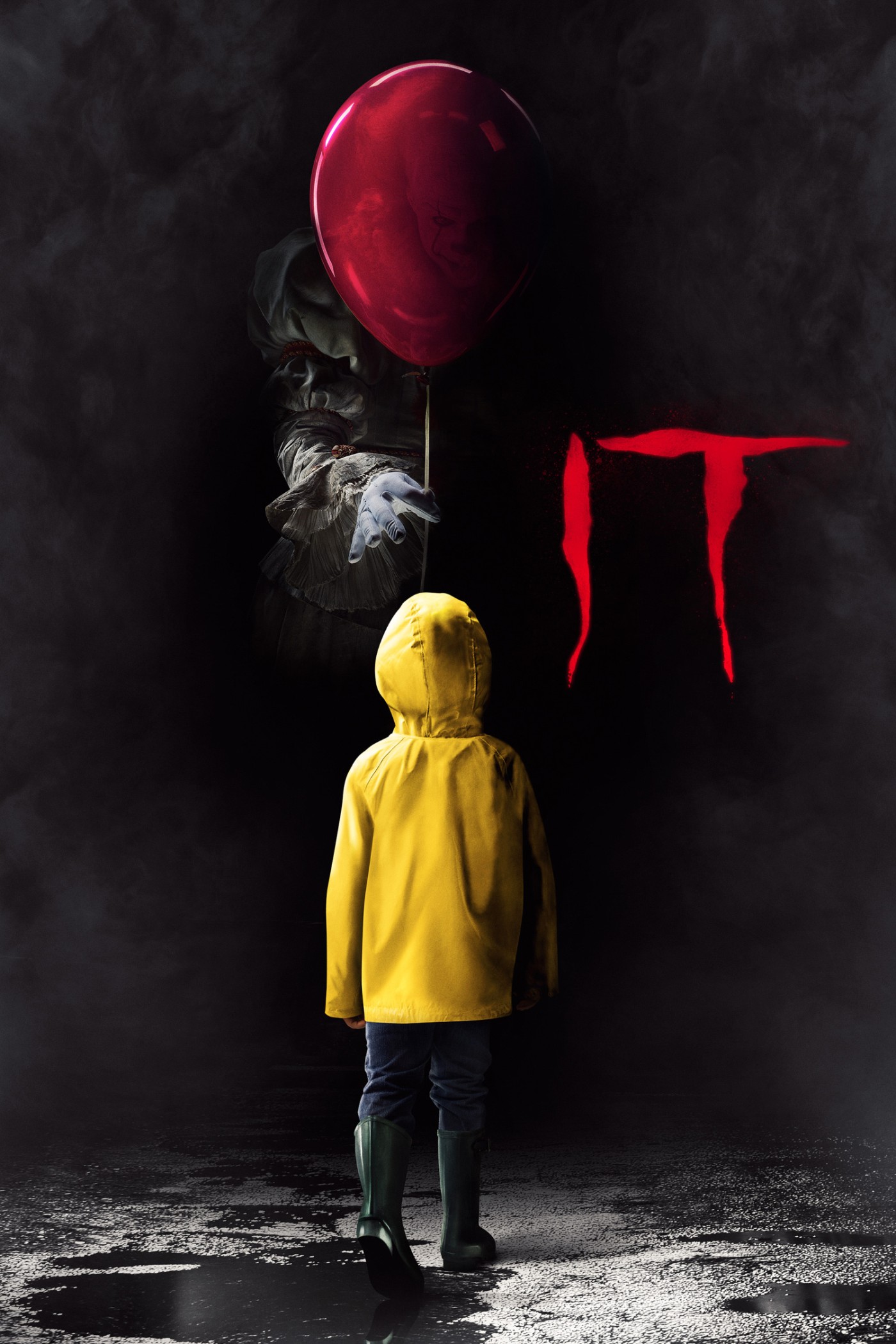 This film takes on a new approach to the older version. It's split into two parts. This part shows the group as children when they first meet Pennywise the clown in Derry, Maine.
13. It Chapter 2 (2019)
It Chapter 2 Final Trailer
It Chapter 2 closes out the series. It follows the children in their adult lives. Pennywise the clown comes back to terrorize the town of Derry. The group of friends must return to the town to defeat the nightmarish clown.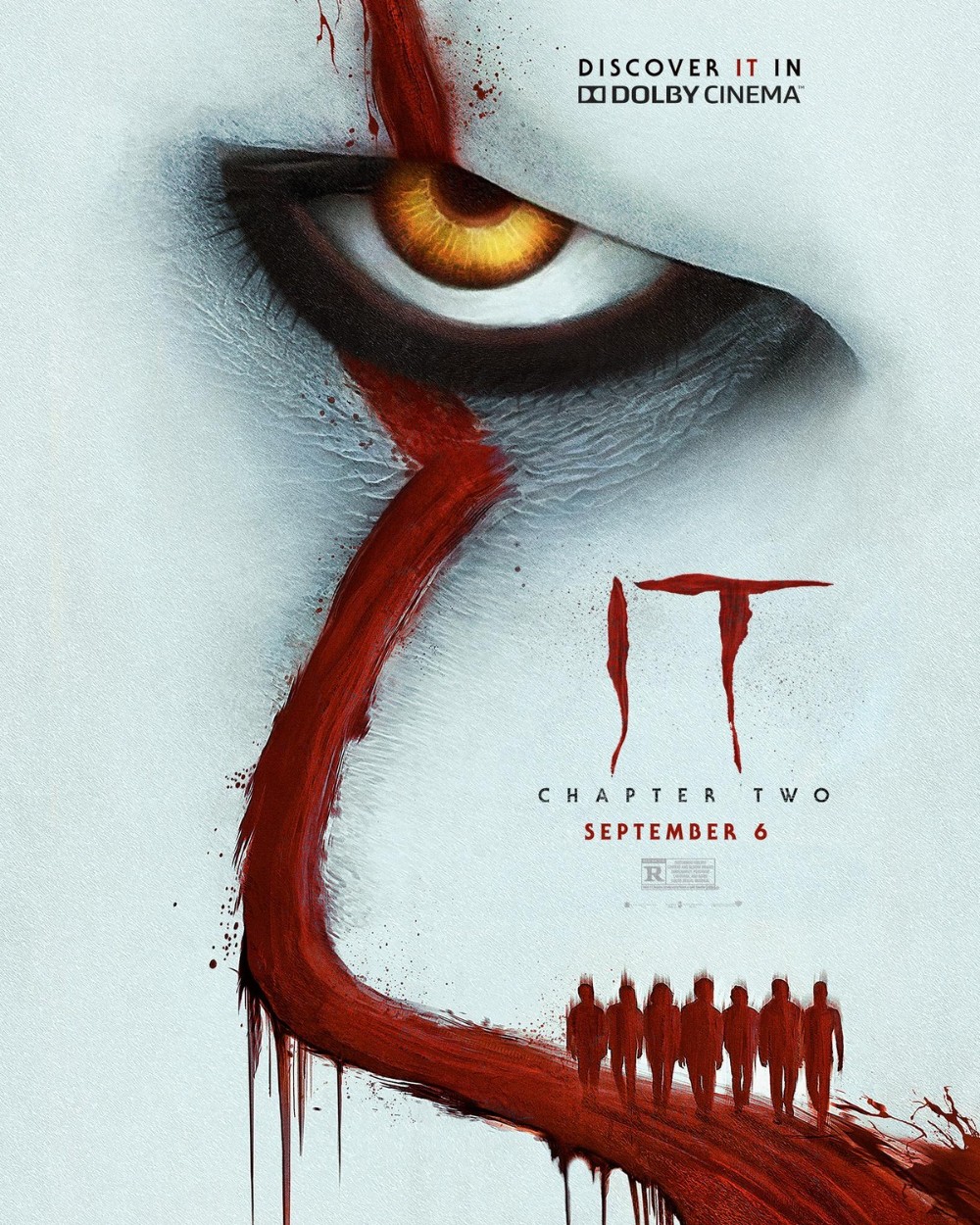 Pennywise the clown returns to Derry and begins killing again. The group of friends must come together a final time and get rid of the clown forever.
12. Clown (2014)
Clown Official Trailer
Eli Roth produced this horrific clown film. A father dresses in an old clown mask he finds for his son's birthday. Soon after he realizes he cannot remove it. Eventually, he begins to attack and eat children.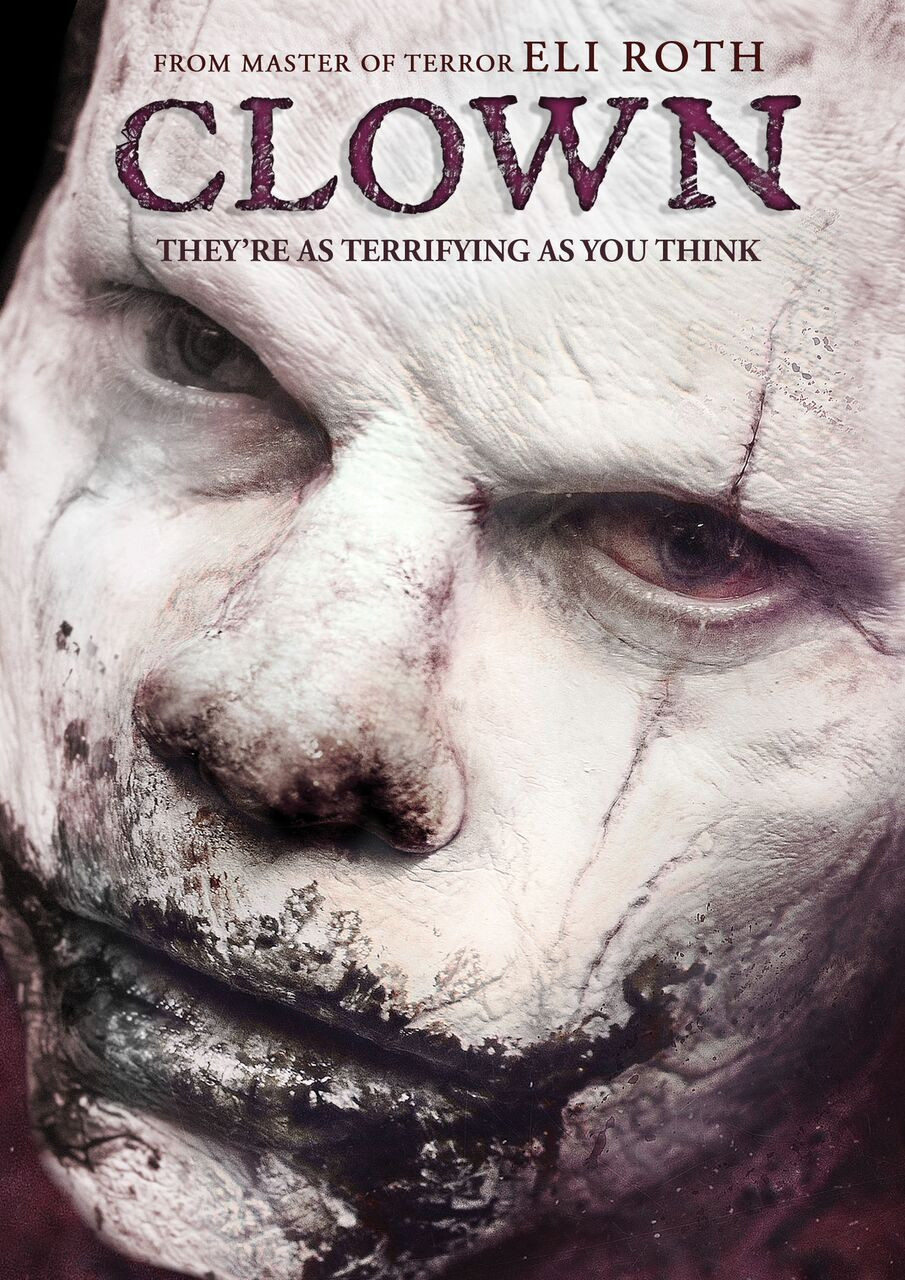 A father gets an old clown mask stuck on his face. Once he begins to eat children he learns the mask is made of demon skin. The demon says he must eat 5 children in order to release him from his grasp.
11. Stand by Me (1986)
Stand by Me Trailer
Stand by Me is a coming of age story about 4 Oregon boys. They learn that a boy has been killed in their neighborhood and decide to go see the body. Along the way, they have misadventures and learn more about each other.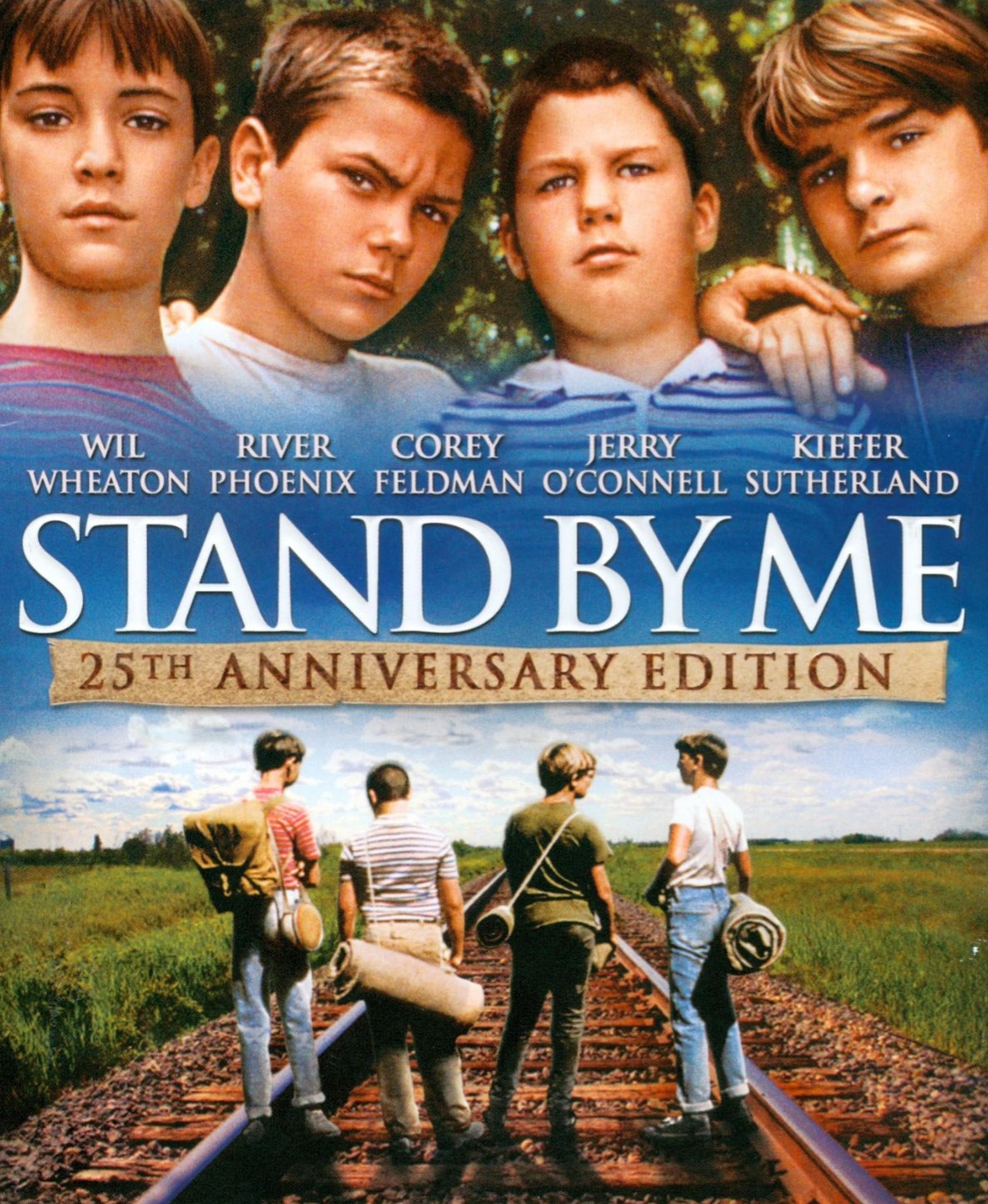 Looking for a dead body 4 boys encounter different scenarios. A mean junkman, a marsh full of leeches, and bullies who want to claim the body.
10. Fright Night (1985)
Fright Night Trailer
Teenage horror-film junkie Charley becomes convinced his new neighbor is a vampire. But no one believes him. After strange things begin happening he enlists the help of a burnt-out television vampire killer.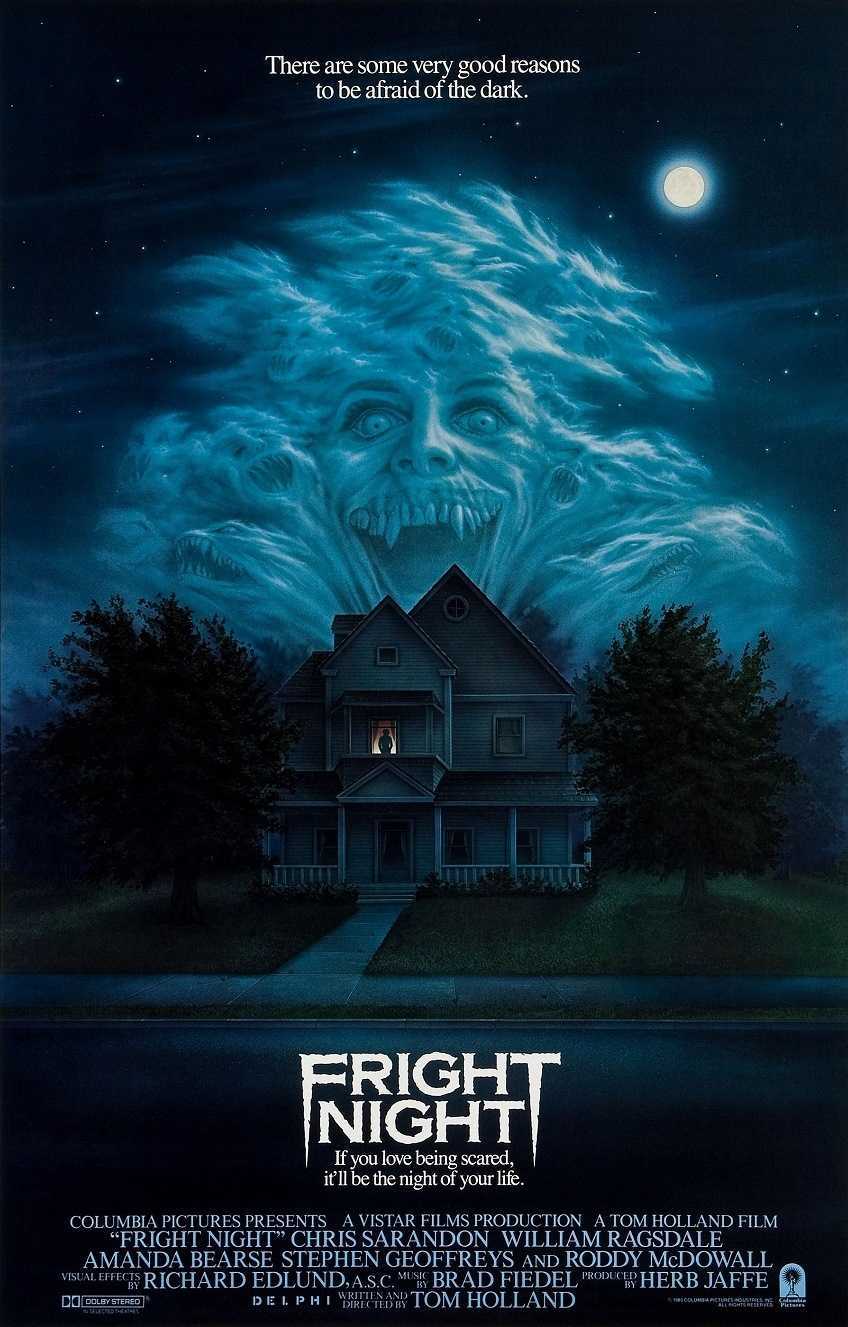 After Charley becomes convinced his neighbor is a vampire he enlists some help to kill the monster. He calls on an old television vampire hunter and his friends. A great film in comedic horror.
9. The Redeemer: Son of Satan (1978)
The Redeemer: Son of Satan Trailer
This film's plot is set around a group of adults who get a mysterious invitation for a high school reunion. When they arrive they begin to get murdered one by one. The killer dresses in many different masks including a clown, a magician, and a janitor.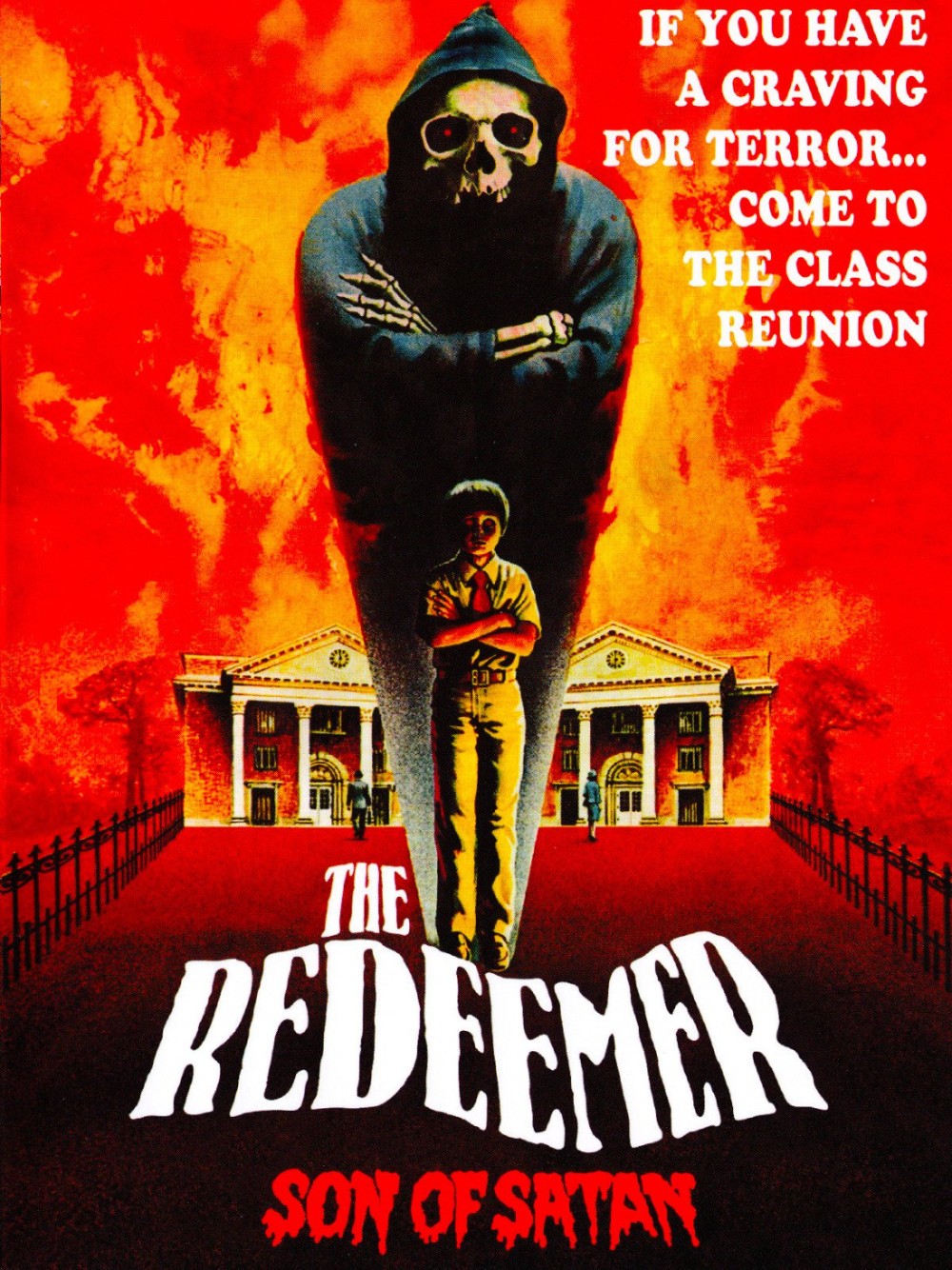 A preacher lures a group of people to a pretend high school reunion. After they arrive he begins killing them for their life of sin.
8. Blood Harvest (1987)
Blood Harvest Trailer
Jill returns home from college to find her parents missing. Their house is vandalized. Jill soon finds herself being stalked and her friends are disappearing.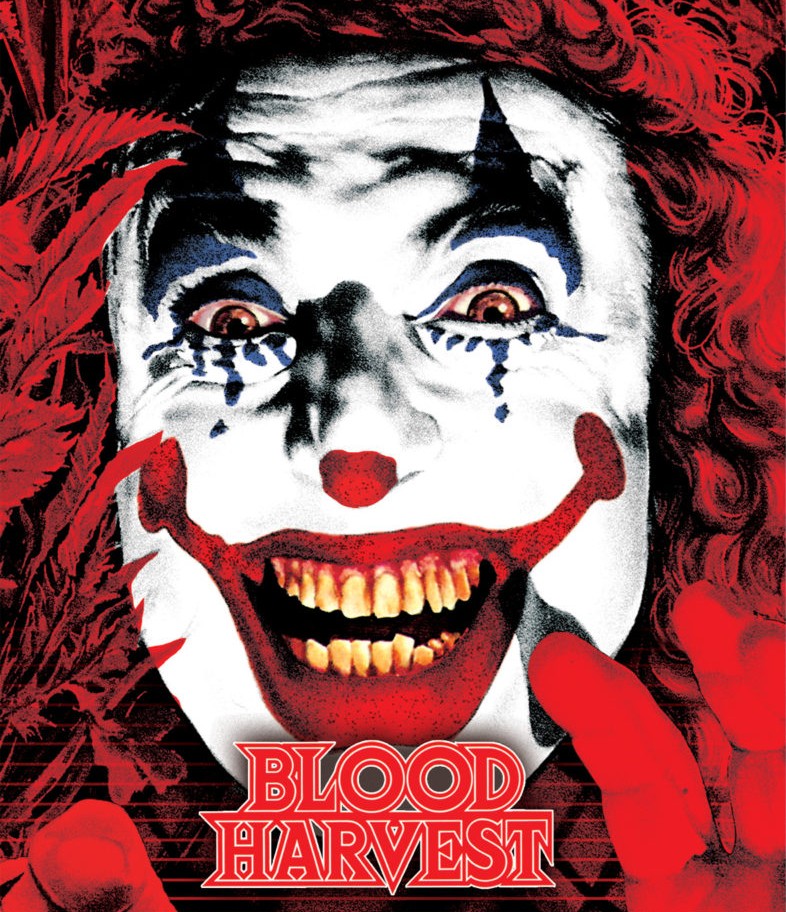 One of the greatest features in this film is the clown played by Tiny Tim. If this doesn't ring any bells he also sang Tiptoe Through the Tulips featured in Insidious (2010).
7. The Clown at Midnight (1998)
The Clown at Midnight Trailer
Kate is a high school student who discovers her mother was murdered. Her best friend convinces her to restore the opera house where the murder took place. Kate meets the group of students who will help her restore the old opera house and during restorations, they begin to get killed off by a murderer in a clown suit.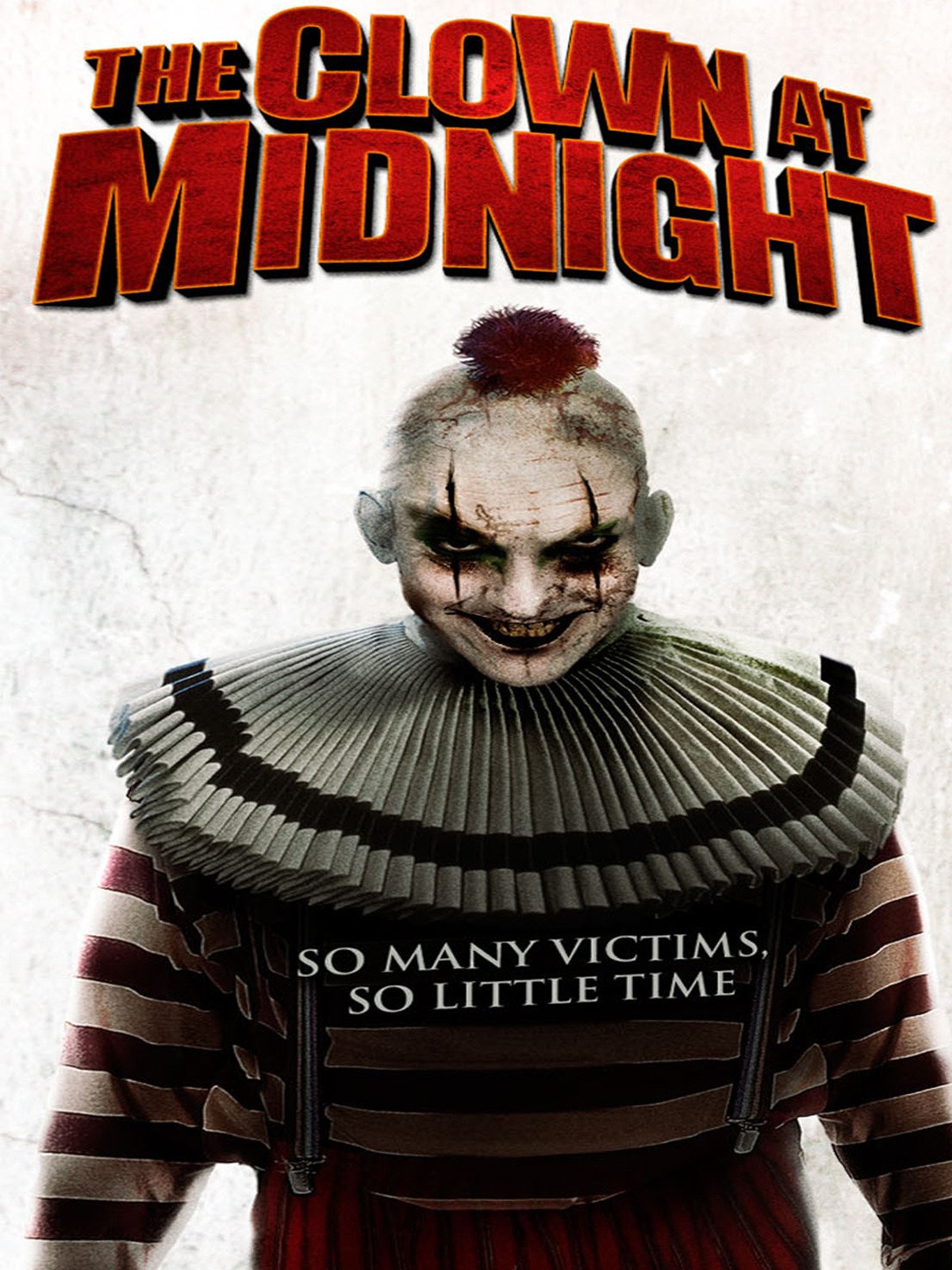 Kate and her new friends are attacked in an opera house by a murderer in a clown suit. Her mother was murdered in the opera house as well. Kate has to discover who is killing her friends and also her mother.
6. Attack the Block (2011)
Attack the Block Official Trailer (2011)
Attack the Block is a 2011 British sci-fi comedy. A group of teenage thugs in South London discover a creature that fell from the sky. After killing it much larger creatures begin to fall. They realize the creatures are aliens, and must defend themselves from the incoming alien invasion.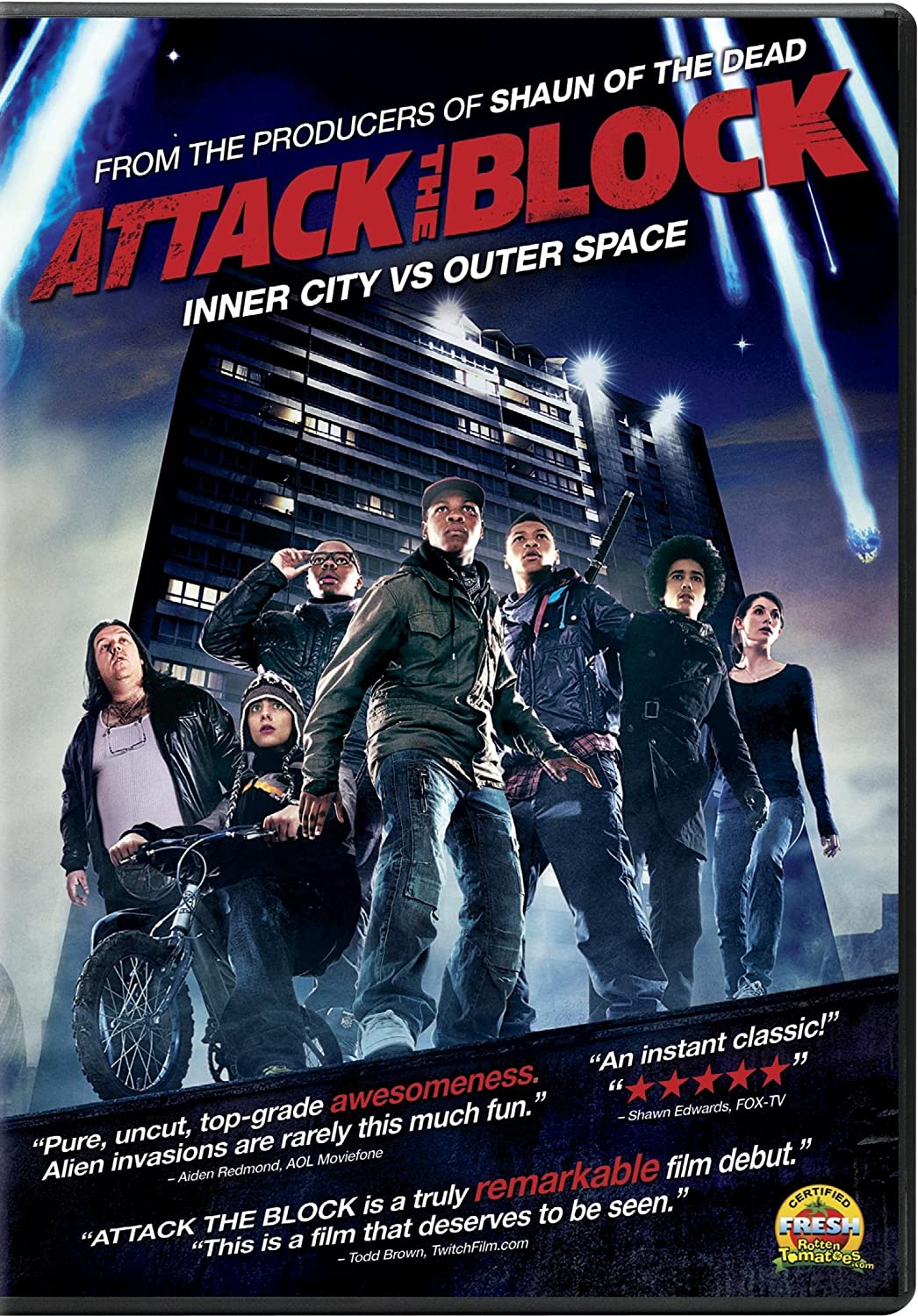 From the producers of Shaun of the Dead. A comedic take on an alien invasion that is entertaining and thrilling.
5. House of 1000 Corpses (2003)
House of 1000 Corpses Trailer
A gorefest of a film. Two couples go on a journey to find the infamous Dr. Satan. Along the way they come across a group of miscreants who claim they can take them to the hanging tree where Dr. Satan was killed.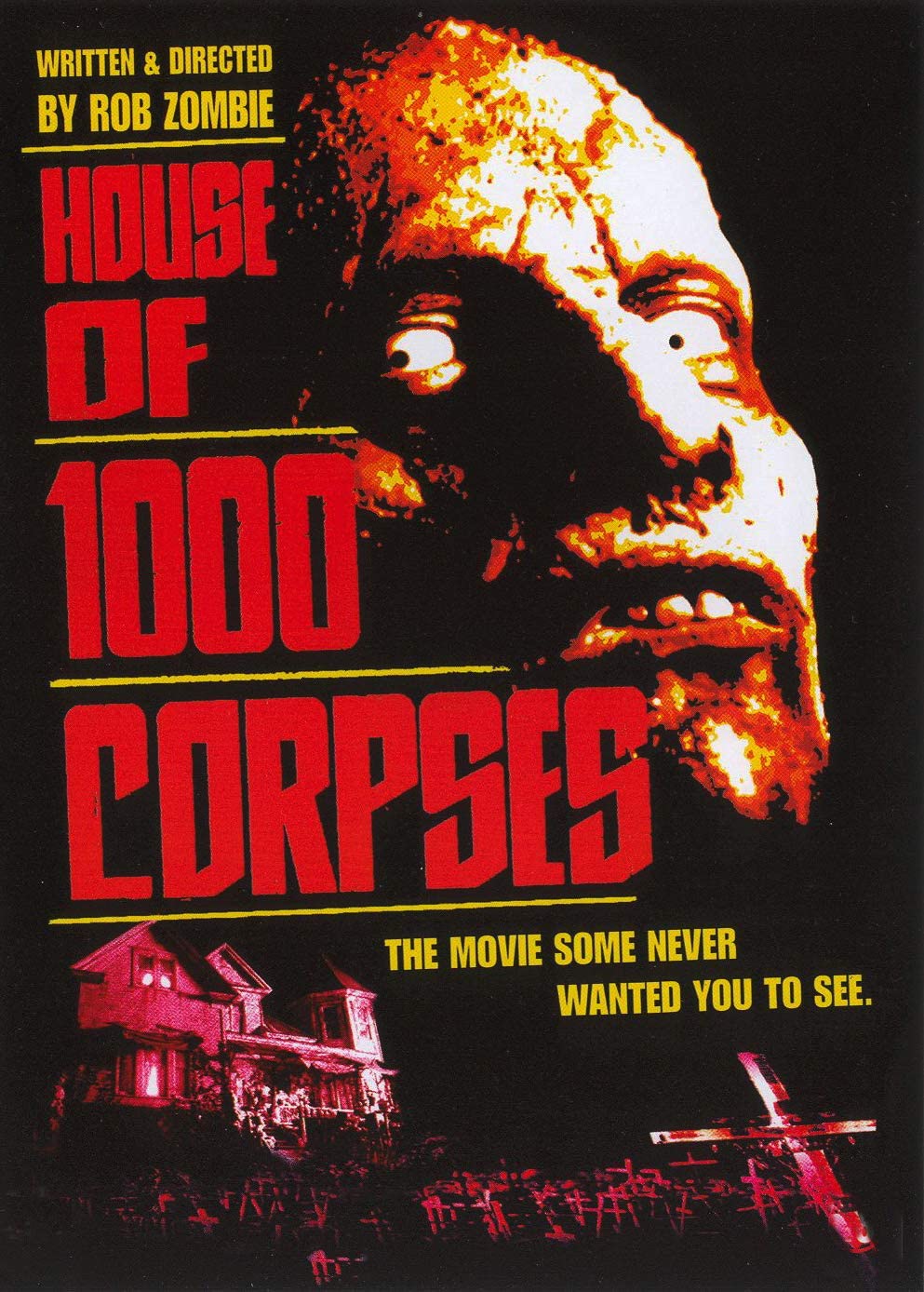 A family of crazed killers murders and toys with a group looking for Dr. Satan. Written and produced by Rob Zombie. The first in a series of three films based on the Firefly family.
4. The Monster Squad (1987)
The Monster Squad Trailer
This comedic horror film is centered in Baton Rouge, LA. A group of friends who are avid horror fans finds a journal claiming to belong to Van Helsing. They have it translated as it is written in German. It describes an amulet used to defeat Dracula and other monsters, who soon come looking for it.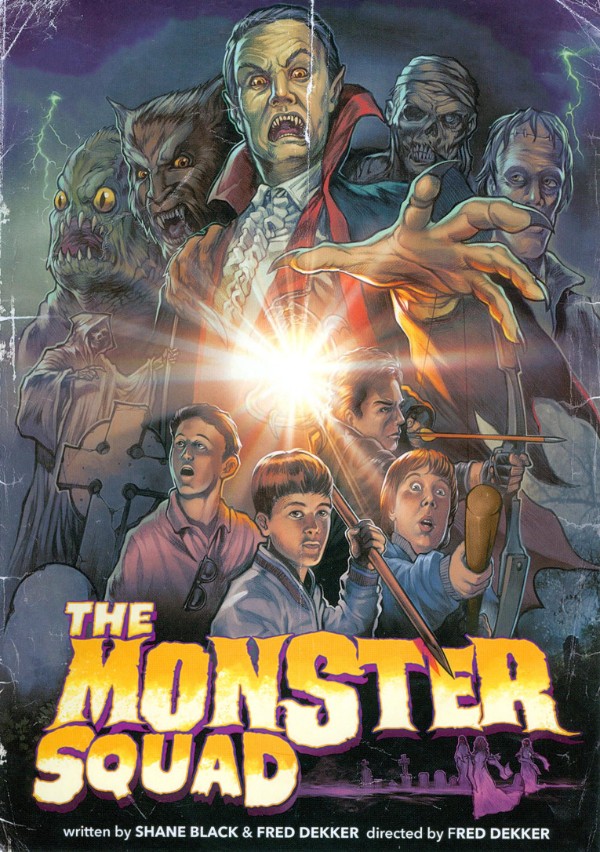 Monster Squad follows a group of kids who fight against Dracula and other monsters. They must use Van Helsing's amulet to put the monster's in limbo and save the world. A retelling of the House of Frankenstein.
3. All Hallow's Eve (2015)
All Hallows Eve Official Trailer
Babysitter Sarah finds an unmarked VHS tape in the Halloween bag of children she is watching. The VHS tape contains three stories about a homicidal clown named Art. She watches all three which feature women being murdered, and after finds the children upstairs dead.
This film features Art the Clown in three murderous segments. He is also the focus of two other movies, including the later film Terrifier (2016).
2. Killer Klowns from Outer Space (1988)
Killer Klowns from Outer Space Classic Trailer
A comet crashes in the field of a small town. Two teens witness the crash and decide to investigate. What they see are murderous aliens that look like circus clowns.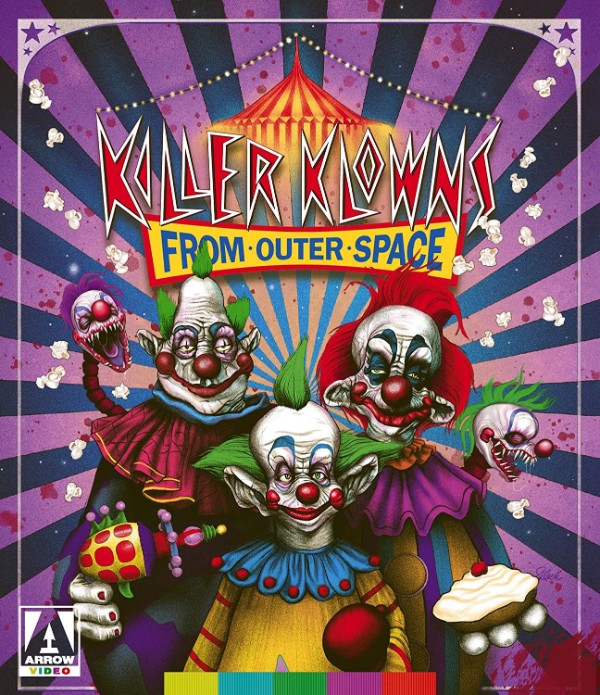 After witnessing aliens disguised as clowns two teens try to get help from people in their town. The townspeople believe it is a prank until they start being killed and harvested by the Killer Klowns.
1.Killjoy (2000)
Killjoy Trailer
A teenage boy named Michael has a crush on Jada who's dating a gangster named Lorenzo. He is ridiculed and beat up by Jada's boyfriend and his crew. Michael secretly practices black magic and tries to bring a clown doll to life. Shortly after he is shot and killed by Lorenzo.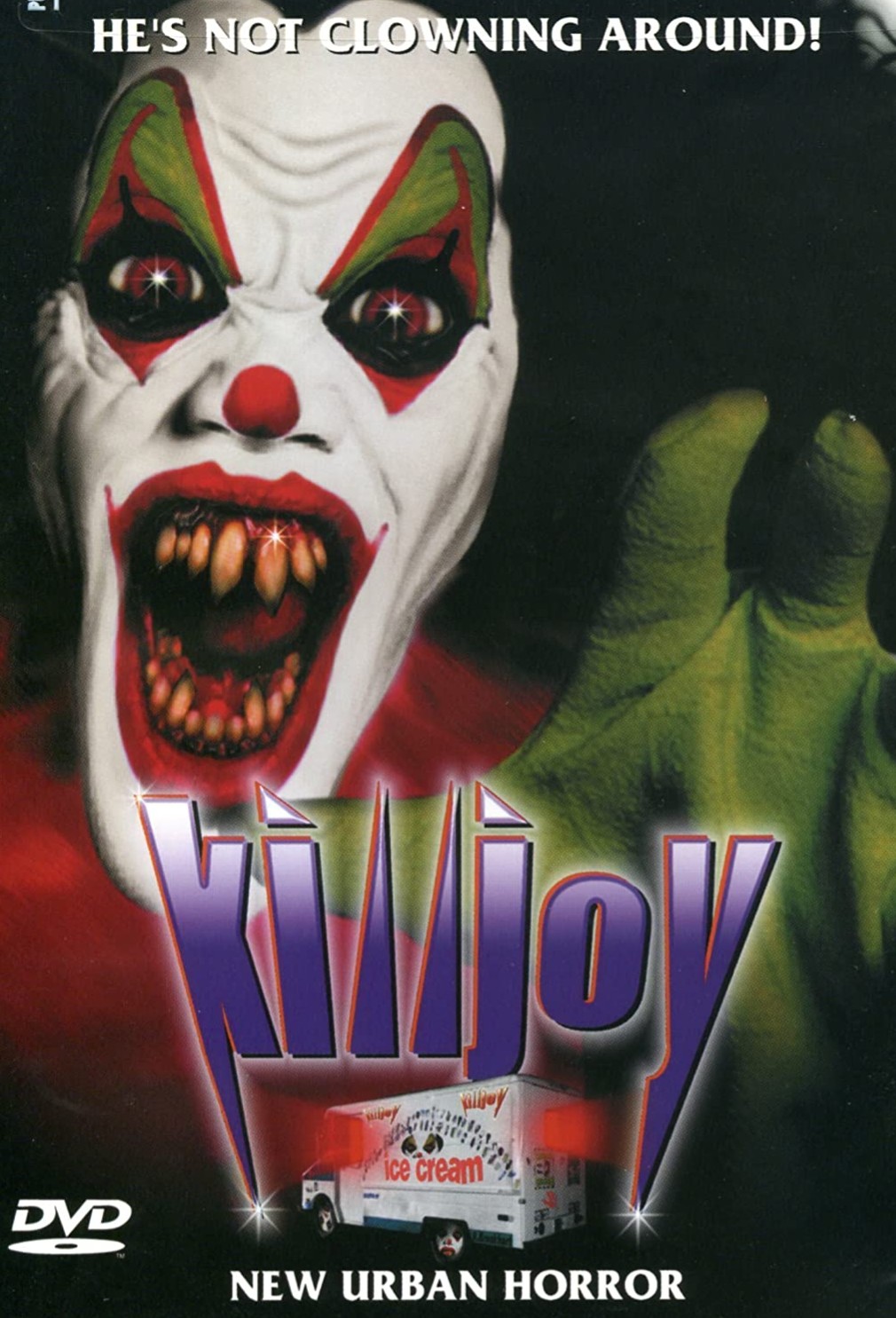 A year after Michael is killed, the group of people responsible for his death starts being killed. Each time they are attacked by a clown with razor-sharp teeth.
Also be sure to read: