Starcraft 2 Best Players In The World Right Now
Updated: 18 Jun 2021 7:50 am
Maybe Zerg is OP afterall...
Wondering who you should follow and copy to up your game on ladders? Here are the top players in each race you should follow to improve your own game.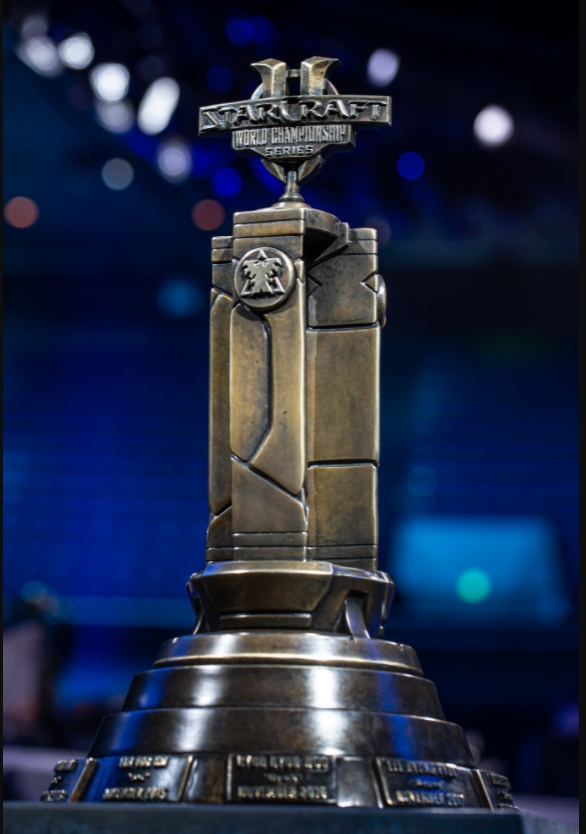 SC2 WCS trophy
Are Koreans still single handedly dominating the SC2 scene? You may be surprised to see the change in landscape of the top players list. Find out who is standing at the top of the SC2 battle ground to help you decide who to copy next in your ladder matches.
After more than a decade from its release, SC2 is still going strong with a healthy loyal player base. With many great players coming and going over the years, who exactly is the best right now? Here are the top players in each race to help you decide who to follow and learn from for that promotion to the next tier within your league.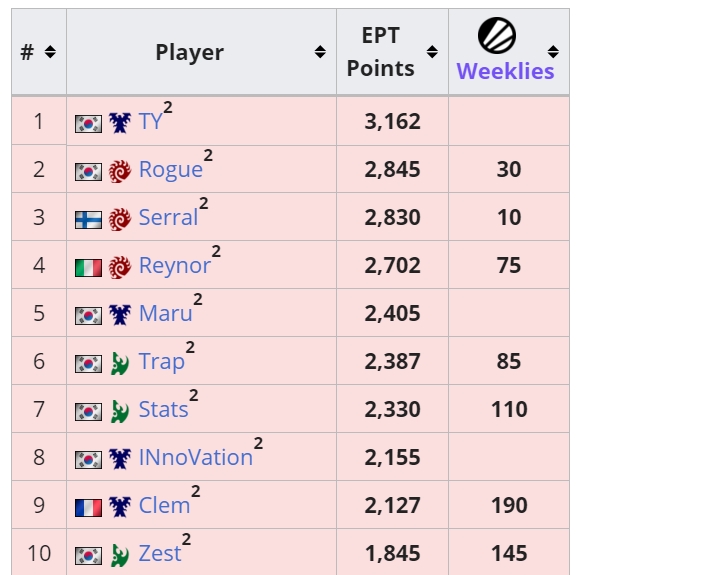 Combined ESL Pro Tour 2020/21: combined standings (from liquipedia https://liquipedia.net/starcraft2/ESL_Pro_Tour/2020/21/Standings/Combined Apr. 21.2021)
Granted, there are still more Korean players than non-Korean players at the top overall. However, with more and more non-Korean players winning major global SC2 tournaments, the leaderboard is becoming more and more colorful; it's refreshing to see what other country's flags look like for a change.
There are multiple ways to answer the question "so, who is the best SC2 player right now?" We can look at who earned the most prize money from tournaments or like in the leaderboard above, we can look at overall global points accumulated by the players throughout the year. This point system will be used to determine who qualifies for the global finals like Masters Championship (AKA the world cup of SC2). In this article, I will refer to the global rankings and the winners of the most recent major SC2 tournament matches to rank the top 5 players in each of the races.  
Top 5 Terran:
1. Maru
2. TY
3. Innovation 
4. Clem
5. Cure
Top 5 zerg:
1. Serral
2. Rogue
3. Reynor
4. Dark
5. Solar
Top 5 protoss:
1. Trap
2. Zest
3. Zoun
4. Stats
5. Parting 
Starcraft 2 Best Terran Players (Top 5)
Let's start with our brother in arms, our proud human race, Terran. So, what's the best Terran looking like in 2021? 
#5. Cure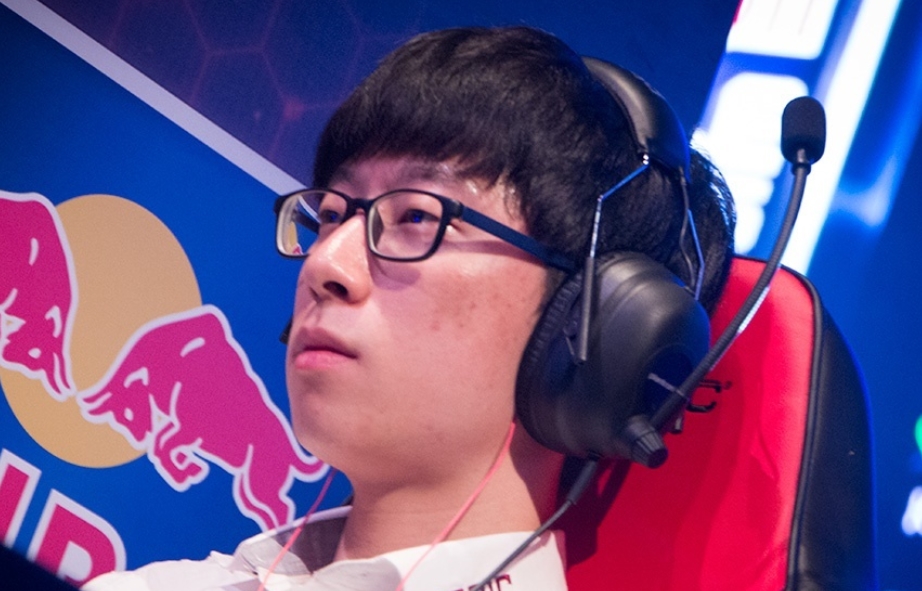 Cure
Cure, a Korean Terran, has been frequently showing his name on different SC2 tournaments,  making the top 10 finishes while competing with some of the bests in the world. He used to play in the famous Korean team, Jin Air Green Wings, with monster-caliber players like Maru, SoS, and Rogue. He currently plays for a Chinese team, Dragon Phoenix Gaming, with great teammates to practice like Dark, Rogue, and Zest. He is ranked 11th in the global points system. But his performance in the recent major tournament like 2020 King of Battles from a few months ago definitely stands out. He finished 2nd only to Maru with 54% win rate in the tournament, beating players like TY (4:3) and Serral (3:0-yes, really, 3-0 against Serral) taking home a second place prize of $4,200. His recent boost in performance puts him in the 5th best Terran right now.       
<Cure> Wiki: https://liquipedia.net/starcraft2/Cure
#4. Clem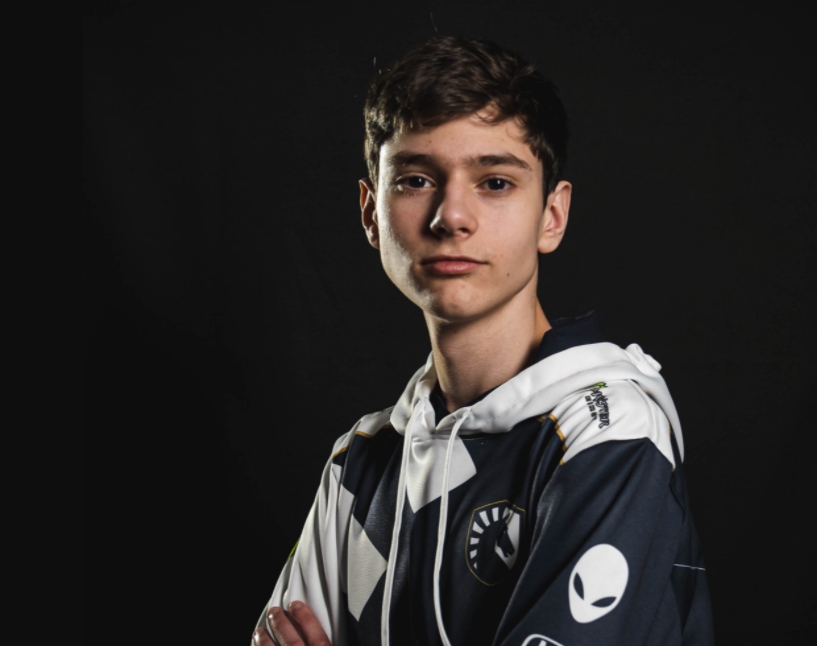 Clem
An up-and-coming new rising star of the Terran race, Clem, is a French Terran prodigy playing for Team Liquid. He is often compared to other big names such as Maru and Byun for his insane micro ability and relentless improvements in the game over the years. With his specialty marine splits and micros he has won over many fans with his flashy play style resembling Byun, a Korean Terran most well known as "micro God." At the age of only 19, Clem has been consistently playing well in many major titles finishing in the 3rd/4th in the past couple months. Of course, his most notable achievement is winning the DreamHack SC2 Masters 2020 Winter: Europe, taking home the 1st place prize of $13,375. What's more impressive, though, is that he came on top of other beasts like Reynor and Serral in this tournament. Beating Renor and Serral, the 2 of the best Zergs in the world? This easily puts him in at least the 4th best Terran in the world right now.   
<Clem> Wiki: https://liquipedia.net/starcraft2/Clem 
#3. Innovation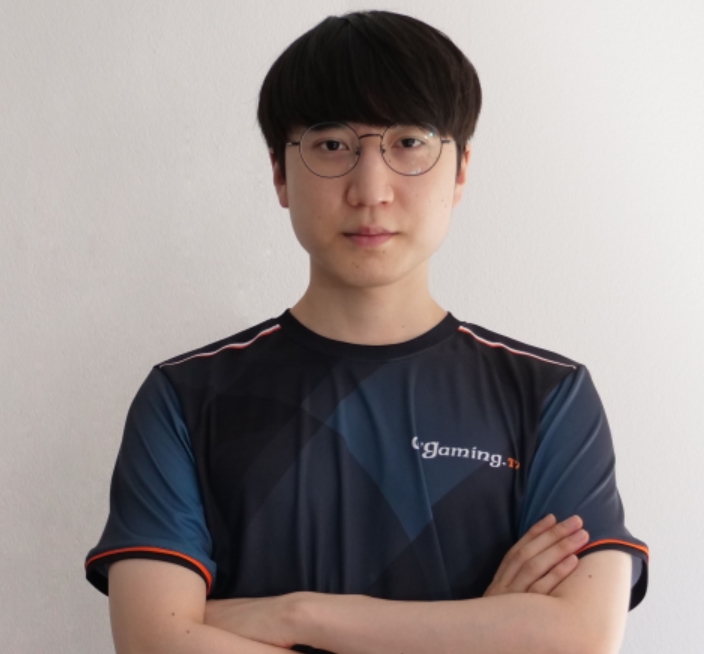 Innovation
"The machine," Innovation is a long time Korean player who has won numerous big titles like GSL, IEM, and WCS consistently over the years. With machine-like perfection in macro and productions, many fans have been saying for a long time that he is a true Terran emperor, always sticking around in the top tier Terran player leaderboard. Indeed, when you want to talk about Terran, you cannot not talk about Innovation-he has always been one of the players that led the Terran race to victory even when Terrans were having hard time securing wins against the other races. Recently, though, many fans will agree that his performance has not been the most impressive. The most notable recent result is finishing 3rd in the DreamHack SC2 Masters 2020 Fall: Season Finals, taking home $5000. Still if you look at who took the 1st and 2nd in this tournament, you can't really blame him; after all, losing to Reynor and Trap is nothing to be ashamed of. On top of that, Innovation is still standing strong in both the global and Korean rankings in the 8th and 5th respectively. He also came out on top of great players like Zest and Solar quite recently, so it is safe to say that our 3rd best Terran at the moment still very much got it. 
<Innovation> Wiki: https://liquipedia.net/starcraft2/INnoVation
#2. TY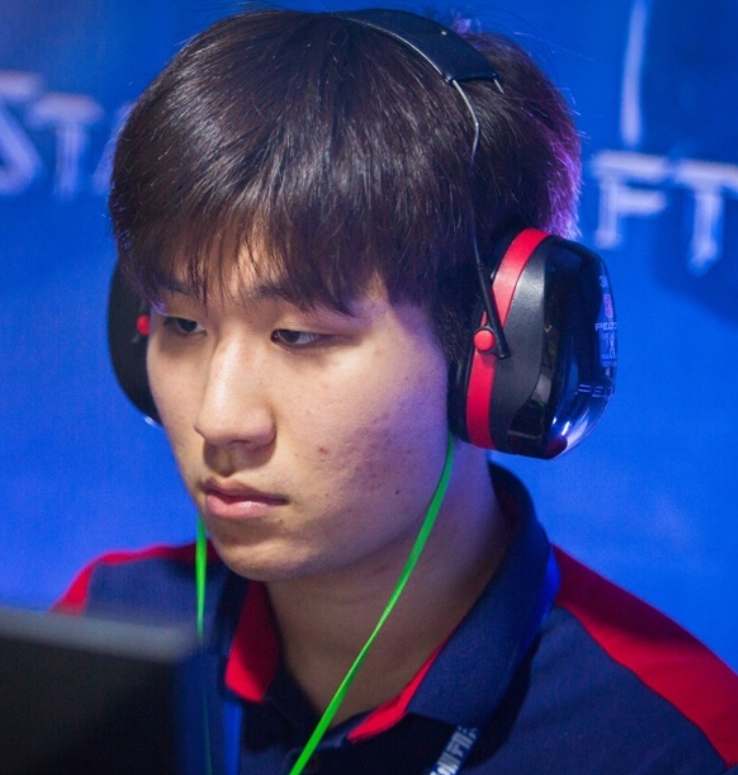 TY
TY is another Terran that many people always mention when talking about the very best-both in Terran and in SC2 overall. The word "prodigy" could not fit better with him; he has been a programmer for the majority of his life-he first started playing professionally at the age of only 12. He is a multiple winner of the most prestigious title in the SC2 tournament world, GSL, which only few others are able to share such glory. His current global ranking is higher than anyone in the world right now at #1 which makes sense; he continues to perform well in recent  major events finishing in the 3-4th. Plus, he was the champion of the GSL season 3 couple months ago winning $25,000 by beating Maru in the finals. TY continues to be an amazing player as the 2nd best Terran right now. He also commentates for the Korean commentator team on the side-talk about multitasking, as expected of best Terran.
<TY> Wiki: https://liquipedia.net/starcraft2/TY
#1. Maru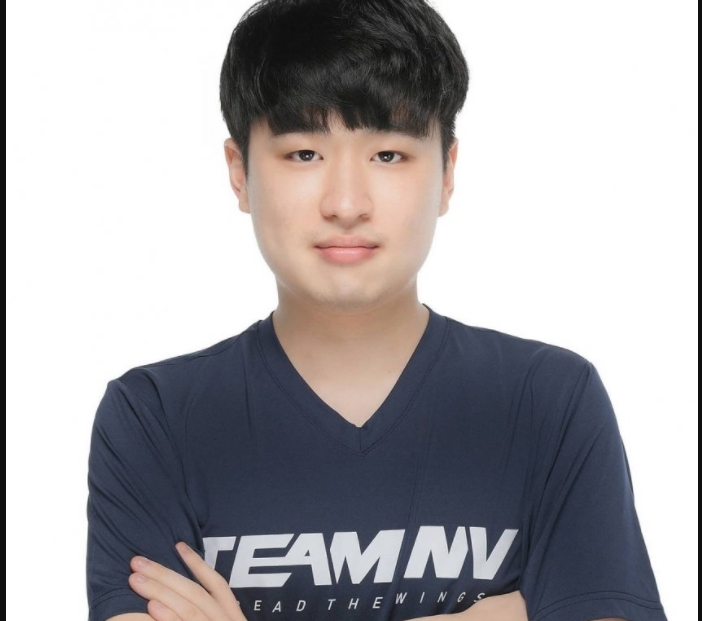 Maru
Who is the very best Terran in the world right now? There is probably little argument in putting Maru at the very top right now. It actually has been quite awhile since Maru is consistently considered as THE BEST not just in Terran but just in SC2 in general. His well known nickname "the 4th race" basically implies that he is not even in the 3 races of the SC2. His play style is so unique and brilliant that it is not surprising at all that he has won 5 GSLs (4 of them being Code S, the ultimate GSL) to this date. Yes, FIVE GSLs. Playing for Jin Air Green Wings previously with many other great names like Trap and Rogue, Maru is definitely a God-tier player all Terran players should worship. The saying "just play like Maru man" is a joke often said among struggling Terrans. His most recent achievement is finishing 2nd in the 2021 GSL season 1 code S winning $10,000; only because Rogue insisted on showing everyone what the best zerg looks like by taking the 1st place from him. With total earning just in tournaments reaching million dollars, Maru is our #1 Terran in the world right now.    
<Maru> Wiki: https://liquipedia.net/starcraft2/Maru
Starcraft 2 Best Zerg Players (Top 5)
Okay, enough Terran talk, how about Queen Kerrigan's beloved swarm? Zergs have been doing very well for themselves recently, producing many bright stars, especially non-Korean super stars. Let's check it out. 
#5. Solar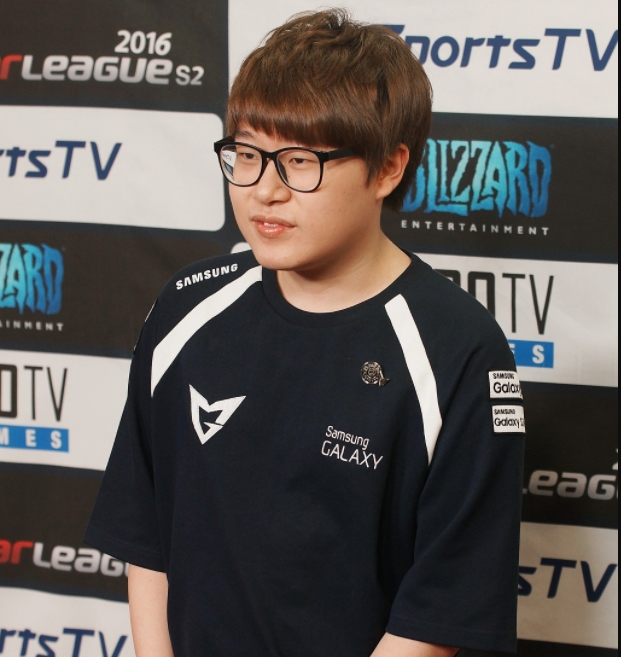 Solar
Solar, a Korean zerg playing for the same Chinese team, KaiZi gaming, as Innovation and zest, has been a promising zerg for a long time. He does not yet have a big enough title win to make a strong impression, but he consistently finishes in the top 10 of many major events. Most recently, he finished 4th losing only to players like Maru, Trap, and Dark in the GSL super tournament 2020. He also has won multiple dream hacks events in the past making him a definite long time up and coming Zerg at the bottom of our top 5 Zerg list.
<Solar> Wiki: https://liquipedia.net/starcraft2/Sola    
#4. Dark
Dark
Some fans may object to Dark's place in this top 5 list saying how could someone known as the best Zerg not so long ago rank so low on the list. Very good point, but it just means that there are so many other new giants in the race that trumps our former world champion Dark. But do not let the number 4 deceive you. Dark is still very much a champion caliber Zerg player with impressive performance right to this day. He has won 2 GSLs and 1 WCS title-literally a champion both inside and outside Korea. However, it is true that his more recent results are less impressive with no major wins but one. Dark crushed Serral 4-0 in the finals of TeamLiquid Starleague 2020 taking home the first prize of $6000. He also beat Maru, Byun, and Rogue to name a few to claim the throne in this tournament. If he can still outperform the world's best Terrans and Zergs, I think it is only fair to give him at least the 4th place in the best Zerg of 2021 ranking.          
<Dark> Wiki: https://liquipedia.net/starcraft2/Dark 
#3. Reynor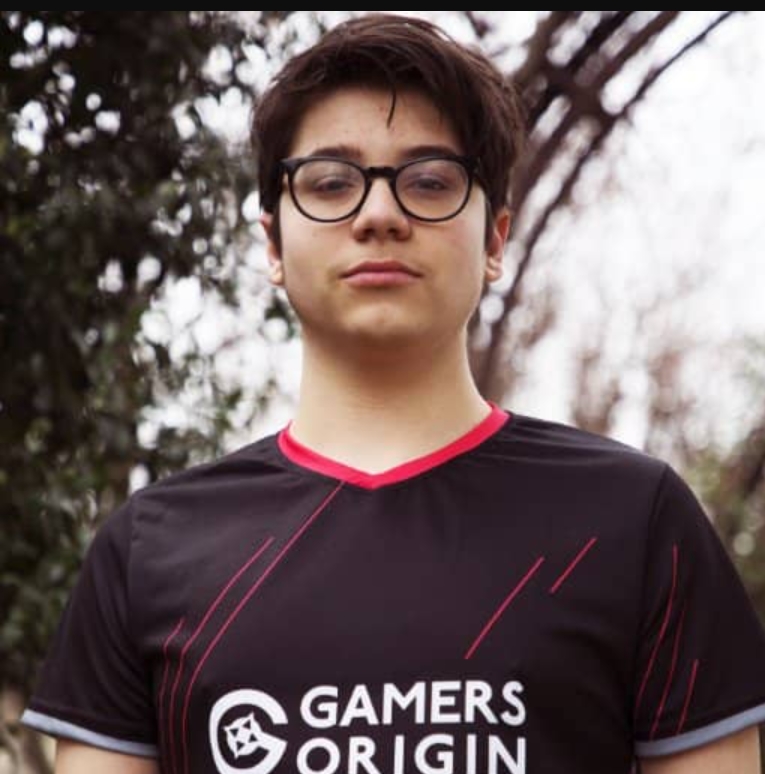 Reynor
Reynor is a young (18 years old) Italian Zerg player showing a great promise as the next Zerg titan. He is currently ranked 4th in the EPT global points, essentially making him the 4th best SC2 player in the world. Reynor's most impressive recent performance is winning his first world's championship title at IEM Katowice 2021. In this year-end final tournament, Reynor was able to outperform players like Zest, Maru and Rogue to take the 1st place prize of $65,400. He has also won multiple ESL Circuit series earlier this year. His outstanding performance on the world's biggest stages continues to prove that he is the next Zerg emperor in progress; 3rd best Zerg at the moment, but watch out, here comes Reynor.
<Reynor> Wiki: https://liquipedia.net/starcraft2/Reynor
#2. Rogue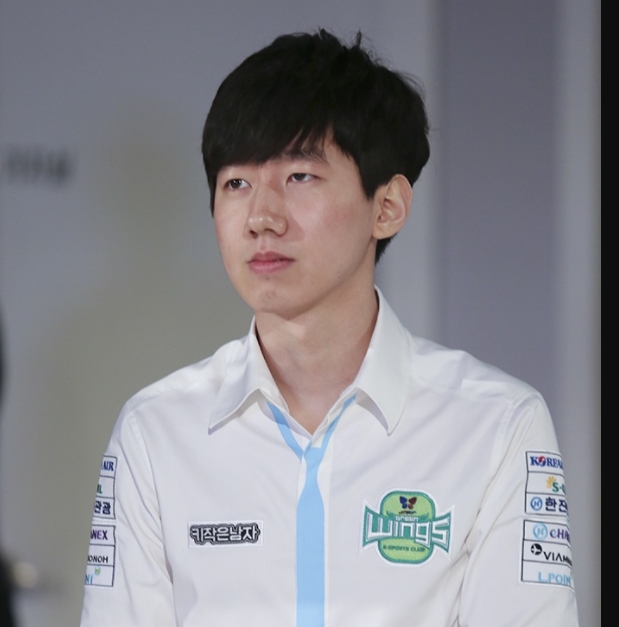 Rogue
Well known for his nickname "Sexy boy" by many Korean fans, Rogue is indeed a sexy Zerg tirelessly leading the race to victories by showing how to own other races in the old fashioned Zerg way. His play style is very fitting of the Zerg race boasting his flawless marcro that puts hatchery and creeps all over the map. He was most recently in the center of the spotlight thanks to his huge win against Maru in the finals of the 2021 GSL Code S season 1. He crushed the best Terran, Maru, 4-1 with the good old mass roach style taking home $20,000. Preventing Maru from getting yet another GSL title and adding another GSL title for himself in the process was just a bonus. With a global ranking of 2nd, he also gets to be the 2nd best Zerg in the world right now in our top 5 Zerg list.  
<Rogue> Wiki: https://liquipedia.net/starcraft2/Rogue      
#1. Serral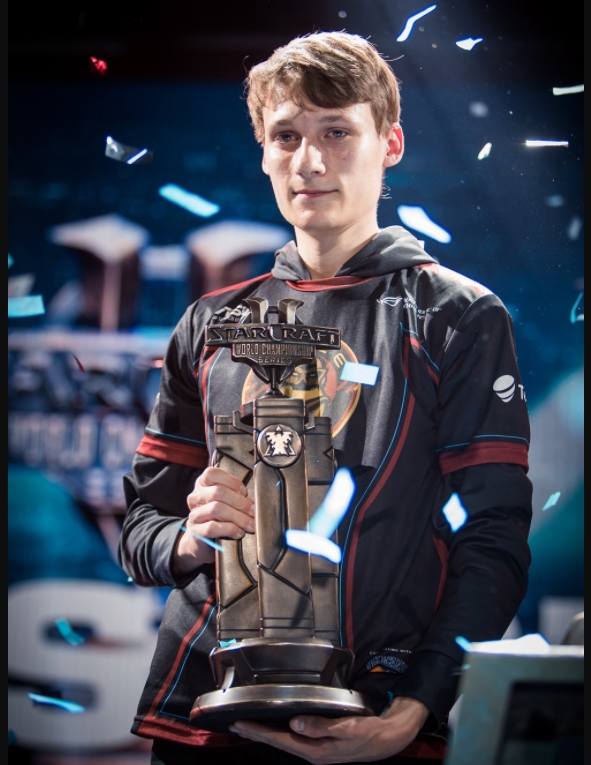 Serral
Not many people will be surprised to find out that Serral takes the 1st in the top 5 Zerg in the world list. A Zerg player from Finland, Serral, has been one of the hottest players for quite a while. The first time the name Serral became a sensation from my memory was when there was a Korea vs the World type of major showmatch (like GSL vs the world) where nobody seemed to be able to beat Serral. Not even Korea's best, therefore, pretty much the world's best players at the time like Maru, Stats, and Dark could beat Serral. Not surprisingly, after that, Serral went on to take 2 GSL vs World titles winning nearly $50,000, and more importantly making a huge name for himself. Aside from that, he has also won countless major WCS and dream hack tournaments (2 of which is quite recent-one late last year and one early this year) bumping his total earning to nearly million dollars. Still feared even by the top tier Koreans, Serral proudly takes the crown as the best Zerg in the world right now. 
<Serral> Wiki: https://liquipedia.net/starcraft2/Serral 
Starcraft 2 Best Protoss Players (Top 5)
Last but not least, Protoss. How is the featured race of the final SC2 expansion, Legacy of the Void, doing? Well, if you are a Korean player fan, you will be happy. If you were rooting more for non-Korean players to share some spotlights at the top, not so much, I'm sorry to say.    
#5. Parting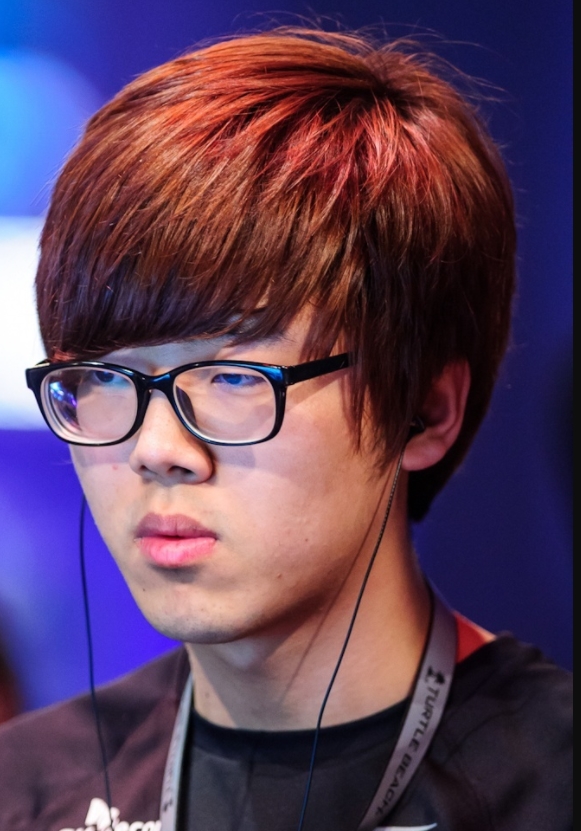 Parting
Parting, previously known as the "best micro protoss", "the Byun of Protoss", is still the best Protoss when it comes to the pure stalker micro. We have not seen him win a major title recently, but he did perform quite well in the recent big stage at IEM Katowice 2021. He came in 4th place taking home $17,900. This is impressive since he came out on top of players like Rogue, TY, and Dark in the biggest SC2 tournament of the year. For this, he wins the title of the 5th best Protoss in the world right now.
<Parting> Wiki: https://liquipedia.net/starcraft2/PartinG 
#4. Stats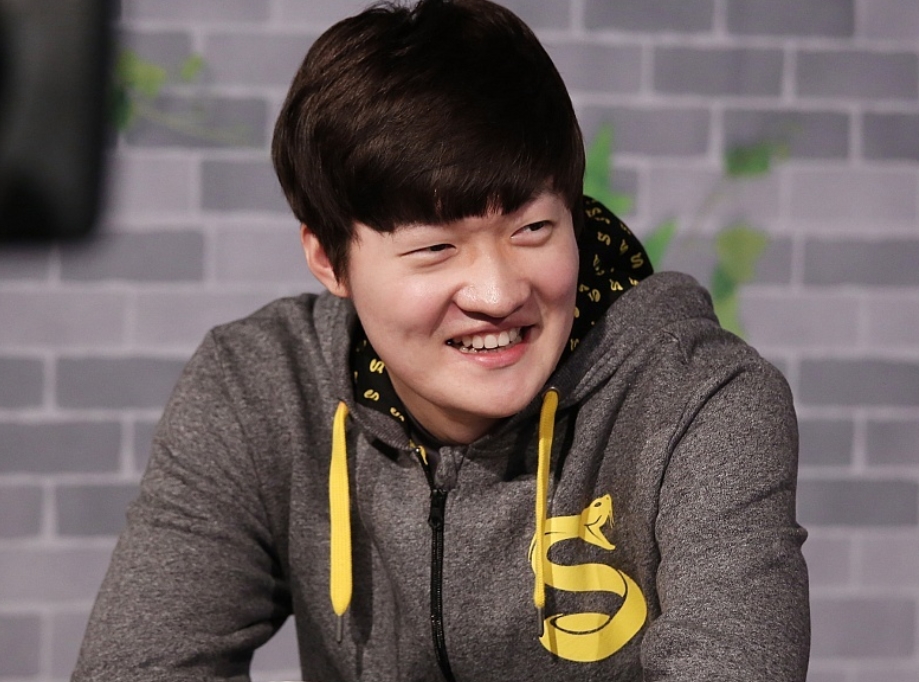 Stats
Stats is another Korean Protoss that always makes the list when people talk about the best Protoss in the world. As one of the long-time big dogs of the race, Stats' stats are still looking pretty good. He is currently serving in the Korean mandatory military service, but he made sure his standing was solid before he left by finishing 2nd in 2 major events. His 2nd places from DreamHack and GSL super tournament at the end of last year made him more than $10,000 richer while also securing him a spot in the global final of the year. He is currently ranked 7th on the global ranking; and on our list, he takes the 4th best Protoss spot. 
<Stats> Wiki: https://liquipedia.net/starcraft2/Stats  
#3. Zoun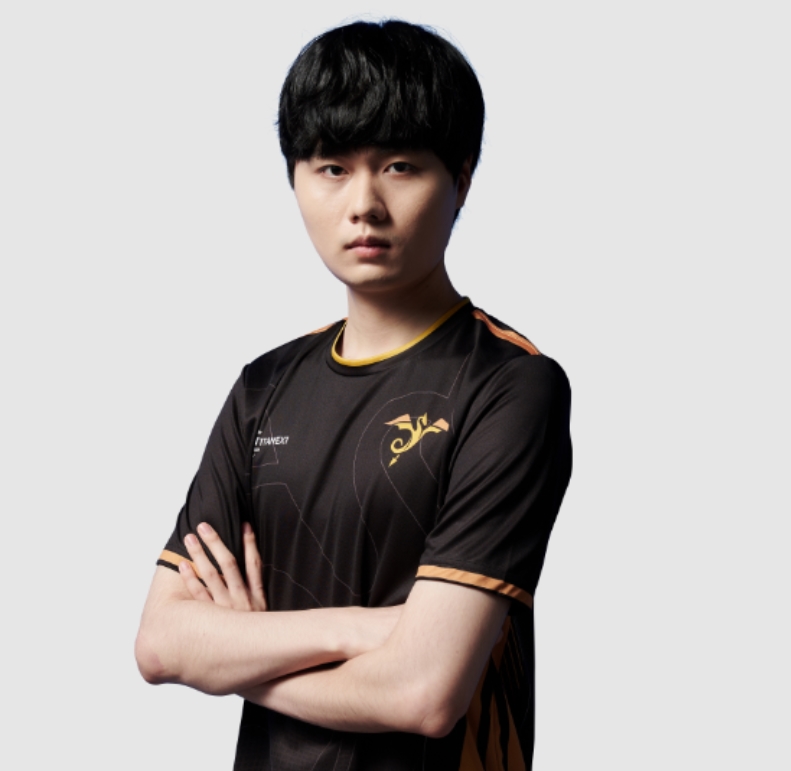 Zoun
Zoun is one of the new rising stars of the Protoss race. Many people may still not be as familiar with him as the other big names, but he definitely is making waves to solidify his position at the top within the race. He is currently making his name for his insane disrupter control that is enraging every Terrans on the planet. His most recent accomplishment is a back to back 2nd place in GSL super tournaments season 1 and 2 this year taking home $8000. He may not have a world class title yet, but he is definitely a Protoss force to be reckoned with. And this makes him the 3rd best Protoss at the moment. 
<Zoun> Wiki: https://liquipedia.net/starcraft2/Zoun 
#2. Zest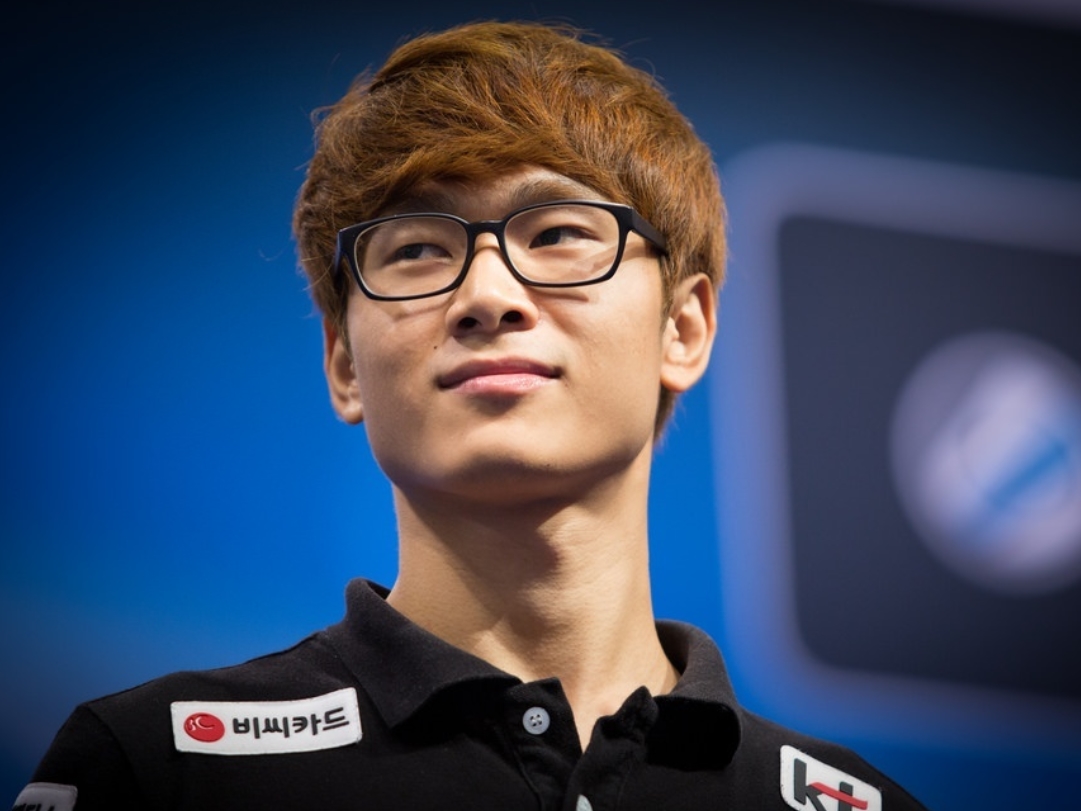 Zest
The brute force toss, Zest, is no stranger to the world of top tier Protoss. Playing for a Chinese team, Dragon Phoenix Gaming, he is one of the strongest, if not the best in gateway based early-mid game style Protoss. Many people have been picking him as the best Protoss for a long time in the past. His recent performance in the big stage, 2021 IEM Katowice, agrees; he took home the 2nd prize of $32,900 in this tournament. Zest takes the 2nd place in our list of best Protoss in the world.
<Zest> Wiki: https://liquipedia.net/starcraft2/Zest 
#1. Trap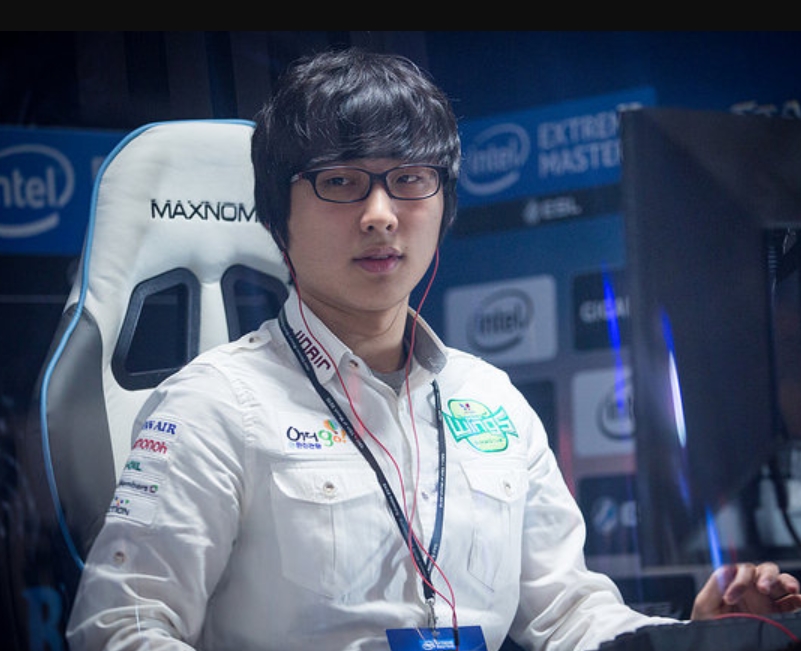 Trap
Trap is another legacy left by the Jin Air Green Wings along with Rogue and Maru. Just like his former teammates Maru and Rogue claiming the very top in their respective races, he also has finally succeeded in claiming the title of the very best Protoss in the world right now. He has always been a great player, but his recent performance has finally put him on the Protoss throne. In the last couple months, he has won 3 GSL super tournaments and a DreamHack beating players in the finals like Serral, Stats, and Zoun. He took home nearly $40,000 in prize money in the process. That makes Trap our number one Protoss in the world right now. 
<Trap> Wiki: https://liquipedia.net/starcraft2/Trap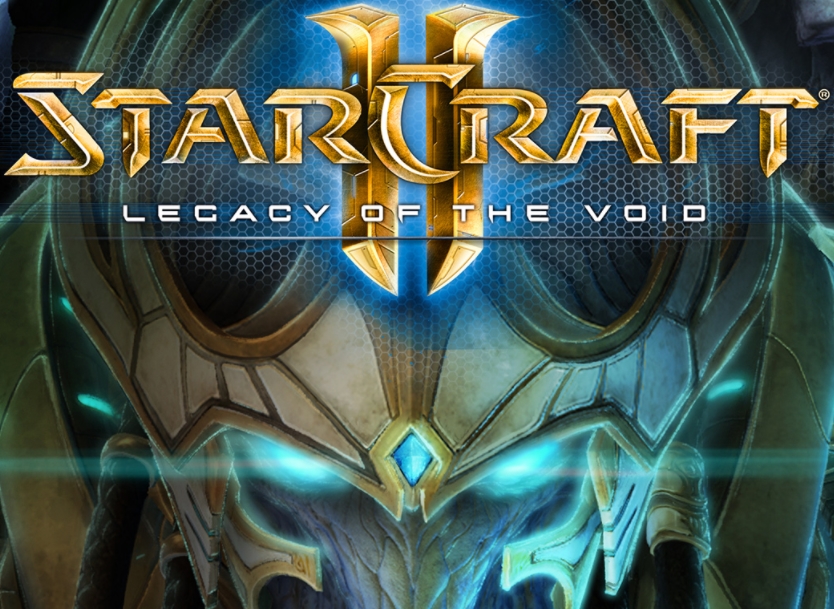 SC2 Legacy of the Void
There you have it SC2 players. Lots of great players in each race, both Koreans and non-Koreans, to copy off of for your next ladder games. Pick your favorite player for your race, check out their VODs, and continue to follow them in the upcoming big events like GSLs and DreamHacks. And I will see you all on the ladders; GLHF and GG!     
Also be sure to read:
Image Gallery