10 Best Dota 2 Streamers of 2016
Updated: 09 Jun 2016 6:37 am
That look when you just got a rampage
Have you checked out all 10 of these Dota 2 Streamers?
Dota 2 is great fun to play, but we all can't be pro's right off the bat.  Watching other players is the best way to get better.  Sometimes we want to just have a good time with Dota 2.  There are plenty of streamers who keep it loose and fun.  Here is a list of the best Dota 2 streamers of 2016.
10. Sing_Sing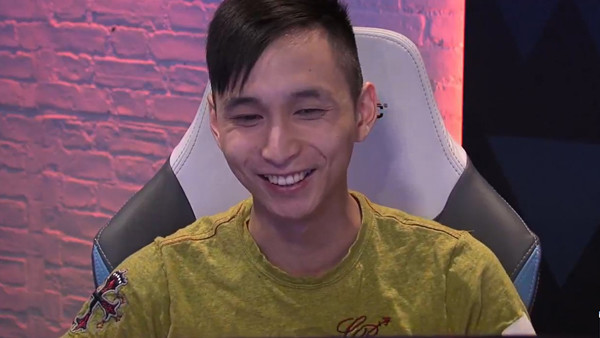 When you land that perfect Mirana arrow
Twitch followers: 295,000+
Sing_Sing is a professional Dota 2 player on team Kaipi with one of the most popular twitch channels out there.  Known as one of the best Mirana players in the world (with her usually being banned in all of his pro games), he fills his twitch with unique playstyles and builds which are great to watch.
His real forte is his trolling.  If you enjoy watching someone make other people angry this is your guy.  He got popular on twitch from exactly that, troll, troll, troll.
https://www.twitch.tv/sing_sing
9. Aui_2000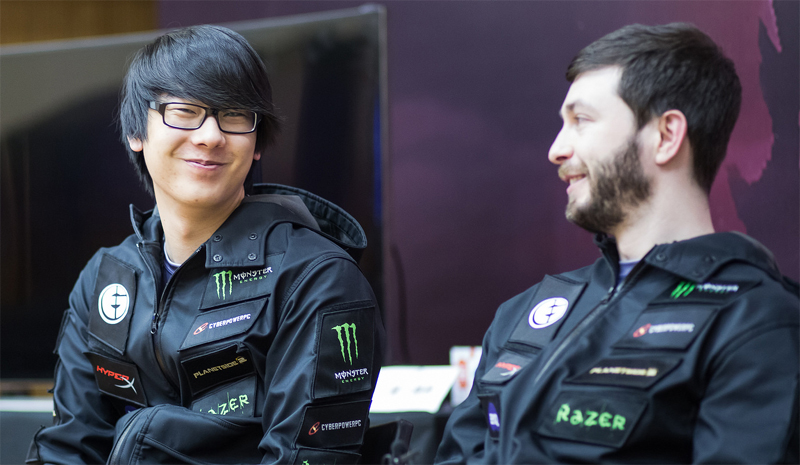 Aui_2000 and Fear
Twitch followers: 63,000+
Aui_2000 was the carry for team Evil Geniuses, the reigning International 2015 champions until he got the boot just a week after the tournament ended.  But low and behold, Evil Geniuses had a few players leave and now Aui_2000 is back, but now playing a support role.  
His twitch is a bit different from the others as he is mostly doing analysis of previous games.  It is very informative and not only new players but veterans can learn a lot about his mindset and why he does what he does.  He also analyzes other people's play so you can really get a sense of what is going on and what he is looking for while playing.
https://www.twitch.tv/aui_2000
8. Merlinidota
A Dota Legend
Twitch followers: 113,000+
MerliniDota is a former pro player who is now a broadcaster and streamer.  He made his name on the early Dota 1 scene with Zeus (soloing against a trilane was his greatest achievement) and used that as a springboard into Dota 2.
He is best known for his Zeus play.  That's what got him famous.  He brings Zeus to the next level.  Silencer and Tinker are also heroes that MerliniDota can dominate with.
https://www.twitch.tv/merlinidota
7. Dendi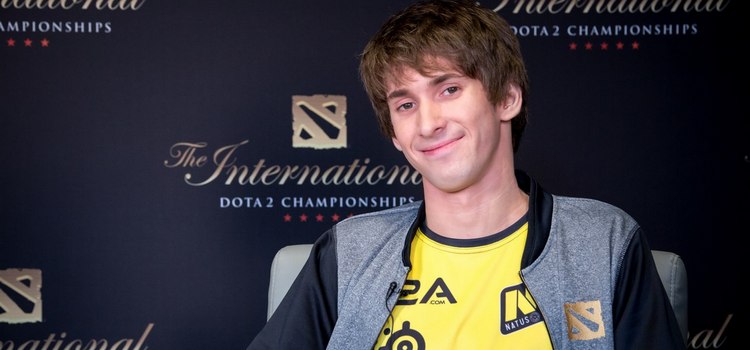 Leading Na'Vi
Twitch followers: 436,000+
Dendi is the solo mid for team Navi and he is a very popular streamer.  He is super outgoing and fun to listen to, making every stream exciting.  He is also insanely good at playing solo mid, so you can learn a lot from watching him.
His Pudge is one of the most feared in all of Dota 2, forcing his opponents to ban him in every game.  His crowning achievement came in the finals of ESWC 2011 when he used killed players on team EHome at a rate of "one chinese per minute."
6. W33haa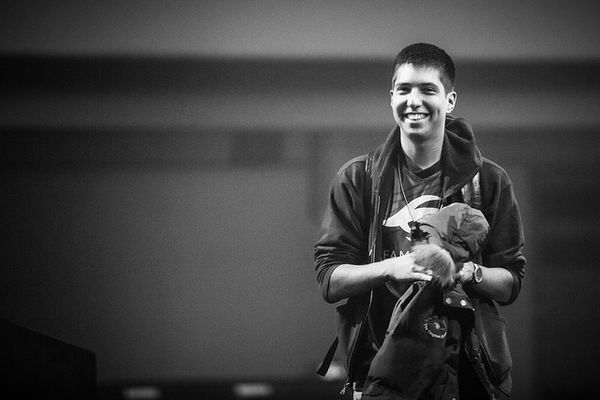 You'd be all smiles to with that many Twitch followers
Twitch followers: 137,000+
W33 is a Syrian Dota 2 player with an MMR around 7200.  He is a big Meepo fan so be prepared when watching.  Most of his subscribers benefits also have to do with Meepo.  If you're wanting to learn how to play Meepo this is the place  He doesn't talk much, but he has great music, so I'll let it slide.
He currently plays for Digital Chaos after a few shuffles around different teams.  Being the first player to reach 8000 MMR, W33 is a great player to learn from.
5. JimBen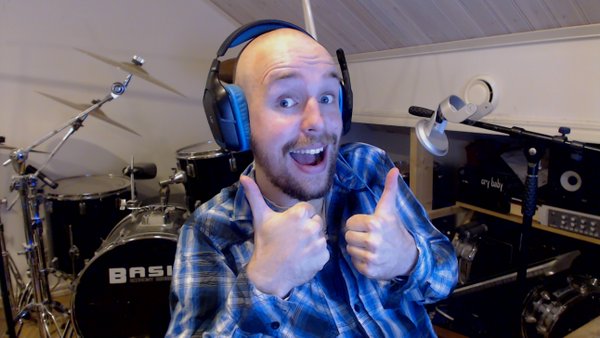 The more laid back side of Dota 2 streaming
Twitch followers: 25,000+
JimBen is best known for his wit and interaction with his fans.  He keeps it light, but is also a great teacher and you can learn a ton from watching him.  He's basically an insane person that you get to watch and listen to play Dota 2, in the best way possible.
He is fun to watch for crazy builds and insane strategies that you wouldn't see from the pro players.  Definitely a change of pace player.
https://www.twitch.tv/jimbenofficial
4. Baumi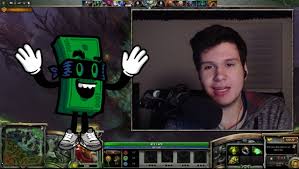 This is where you learn how to play
This German Dota 2 player is just a youtuber, but he is insanely good and fun to watch.  He has tons of videos where he dominates with certain heroes and it is a great teacher.  He also does great commentary throughout his streams, no music so be prepared.
https://www.youtube.com/user/l34Um1
3. Wagamama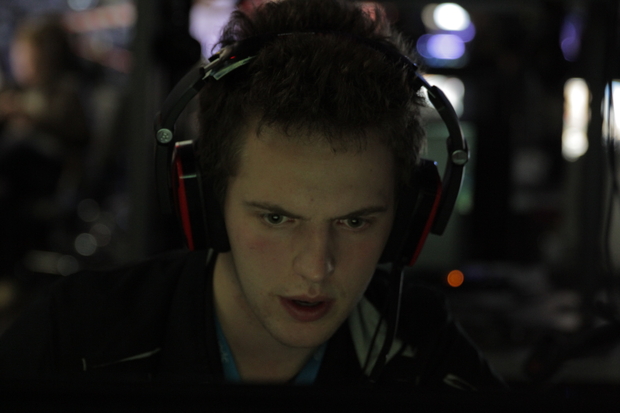 Dominating Mid Lane
Twitch followers: 162,000+
You watch Wagamama for 2 heroes: Templar Assassin and Void.  If you play either of those heroes you should watch these videos.  Not to say he isn't great with all heroes, he is, but these two are ones that are especially interesting.  I won't divulge any details, but his Void is especially fun to watch.
Templar Assassin is the real star.  He is the world's best Templar player without question.  
His name is Japanese for "selfishness," which he openly admits describes his playstyle.
https://www.twitch.tv/wagamamatv
2. Beyond The Summit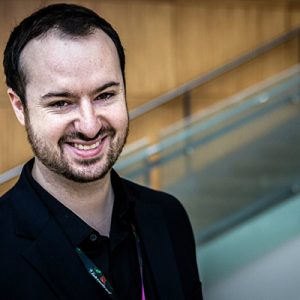 Your host, LD
Twitch followers: 265,000+
Beyond the Summit is the top stream for all Dota 2 games.  They are a media group that does commentary for all the tournaments.  It's great because you can see pretty much every pro Dota 2 game with killer commentary.
Everyone at Beyond the Summit is super knowledgeable and most of them are former pro players themselves, so they have a lot to add.
Not to mention they host their own tournaments.
https://www.twitch.tv/beyondthesummit
1. Admiral Bulldog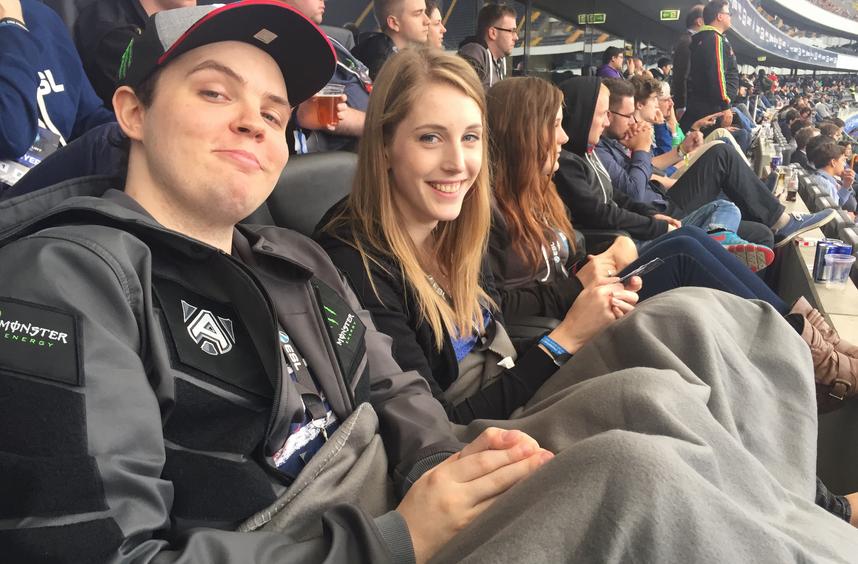 Admiral Bulldog with Sheever, who also has her own stream:https://www.twitch.tv/sheevergaming
Twitch followers: 260,000+
Without question the best Lone Druid player in the world is AdmiralBulldog.  He is a pro player on Alliance and is a hugely popular streamer.  If you want to learn how to play Lone Druid, this is the guy to watch.  His commentary isn't my favorite, but skill wise he is unmatched.
Another Hero to watch him play is Nature's Prophet.  He has completely mastered the old Prophet and it is a great stream to watch to get better.
https://www.twitch.tv/admiralbulldog
Honorable Mention:  Arteezy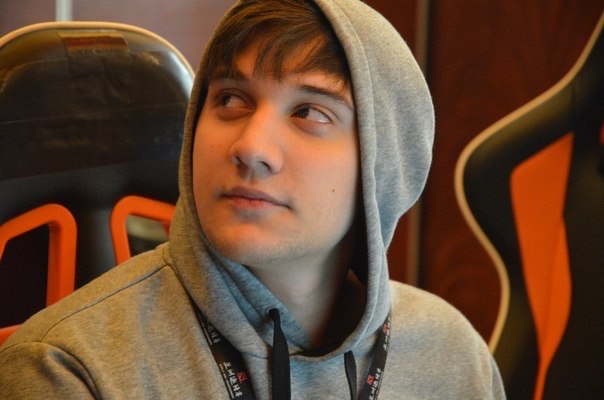 The look of a Champion
Twitch followers: 316,000
So this is a more controversial one since Arteezy recently stopped streaming.  He said his games were being ruined and the chat was a "shitshow."  He was great to watch so this is very disappointing.
But I think he will be back, probably not on twitch but on another platform.  It was just too popular for him to up and leave like that.  Most likely a sponsorship for his pro team will put him onto another streaming platform.  I just can't wait until it is back.
10 Strongest Dota 2 Teams of 2016
5 Things I Love and 5 Things I Hate About Dota 2