E3 2018: Halo Infinite - Top 4 Key Takeaways
Updated: 16 Jul 2018 1:59 pm
Halo is going to Infinite and Beyond
4 Facts About Microsoft's Upcoming Halo Infinite
There hasn't been a Halo game in nearly 3 years, and many fans think that it's about time 343 Industries finally pumped out the next game in the popular Xbox exclusive series. Well, Microsoft and 343 heard the call, and announced Halo Infinite at the Xbox E3 conference this year, but didn't reveal much about it. Anyone who went to or saw the Halo Infinite reveal at E3 will know that there was no real gameplay, not even something we can call a trailer for the game. There was no one on the stage to even do a briefing. This drove a few fans crazy. Thankfully, 343 Industries has made a few announcements after the reveal. Even so, we know basically nothing about the game at this time, but here is what we do know.
1. New game engine
One thing that 343 Industries announced about the next big Halo is that it will run on the brand new Slipspace engine, which has been developed by the studio specifically for this game. Chris Lee, studio head of 343's FPS department, explains this in a blog post. He writes that the studio has some extremely ambitious goals for Halo Infinite. These plans will push the limits of 343's new engine. In addition, he clarifies that the video that dropped at E3 was a demo of the studio's Slipspace engine and its abilities.
2. Master Chief Returns
Many Halo fans will tell you that one of Halo 5's flaws was the amount of time(or lack of) spent on Master Chief's story.(Master Chief is the main character, in case you haven't played the game). Halo 5 faced a lot of criticism for sidetracking from Master Chief's story too much. Chris Lee addresses this in the blog previously mentioned, explaining that the studio has "heard feedback loud and clear". Let's hope 343 uses this feedback carefully in making Halo Infinite, which will be bringing back Master Chief for yet another adventure.
3. New Art Style
Chris Lee also explains in his post that along with a new game engine, the next Halo will have a new art style. A little while ago, Halo 5 and its related movies faced criticism for being too bland. Others thought there was simply too much blue and orange everywhere in Halo. Lee explains that his studio has heard this feedback clearly as well and will be changing the game design for the better.
4. Next-Gen
So far, Halo Infinite has no release date. We can't hope for one soon because Chris Lee has already told us that the next Halo is a long way off. The best guess would probably be around autumn of 2020 or 2021. This is for two reasons. The first reason is for costum. Halo has historically been released in around late october to early november. The next Halo will most likely follow this pattern. The second reason is marketing. 17 years ago, the original Xbox released with Halo as its flagship game. The game has since remained one of Microsoft's most important exclusive titles. It was also announced by Microsoft at this year's E3 that a new Xbox is in the works. Given the game industry's tendency to start a new "generation" of gaming every 8 years or so, it's a pretty safe bet that the next Xbox console will be ending the era of the Xbox One sometime after 2020. The year 2021 would fittingly mark the twentieth anniversary of Xbox, a perfect year to release the next Xbox along with Halo Infinite. So be prepared for a massive Xbox and Halo infused E3 reveal three or so years from now.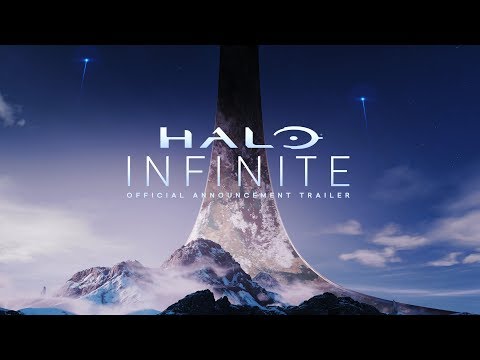 Halo Infinite Announcement Trailer
Image Gallery