Top 10 Games Like Fallout, Ranked Good To Best: Page 6 of 10
Updated: 12 Jul 2015 2:06 pm
Humanity might be dying out, but patriotism is eternal
5. Borderlands 2 (2012)
The charm of Borderlands cannot be denied
Developer: Gearbox Software
Genre: First-person shooter, action role-playing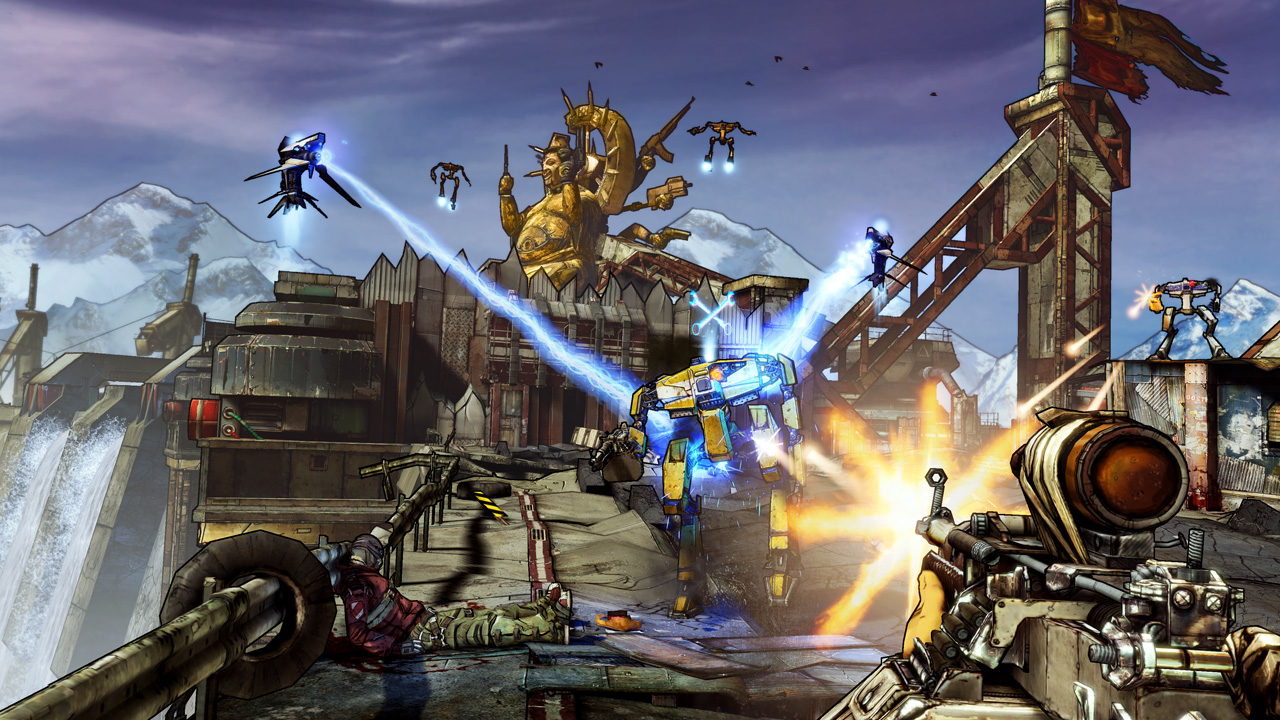 The game's cartoony graphics significantly lighten the atmosphere
After surviving a deadly trap by Handsome Jack, the Vault Hunters join a resistance movement in order to take revenge.
This title, like its prequel, is an FPS/RPG hybrid in an open world setting. Bring friends, pick your characters, and let the conquest of Pandora begin anew.
Borderlands games know what you're after, and they won't even try to create something like S.T.A.L.K.E.R., choosing to deliver a spectacle of cartoony insanity instead. And we wouldn't have it any other way.
Image Gallery