Travel Back To the 1800s in 'Wild West Dynasty' Cowboy Simulator
Updated: 24 Nov 2022 6:52 pm
No time like the present to take a little trip back in time!
'Wild West Dynasty,' is an adventure simulation game that is set in the Wild West in the 1800s.
In 'Wild West Dynasty,' you start out as a lone survivor out in the American West where the tiniest gold discovery is enough to send people flooding into the vicinity with the hopes of striking it rich.
Unfortunately, this attracts unsavory characters. You are the victim of a robbery by some of these bad guys and you need to build your life from nothing. Start out by building a farm to provide for yourself and give you the start you need.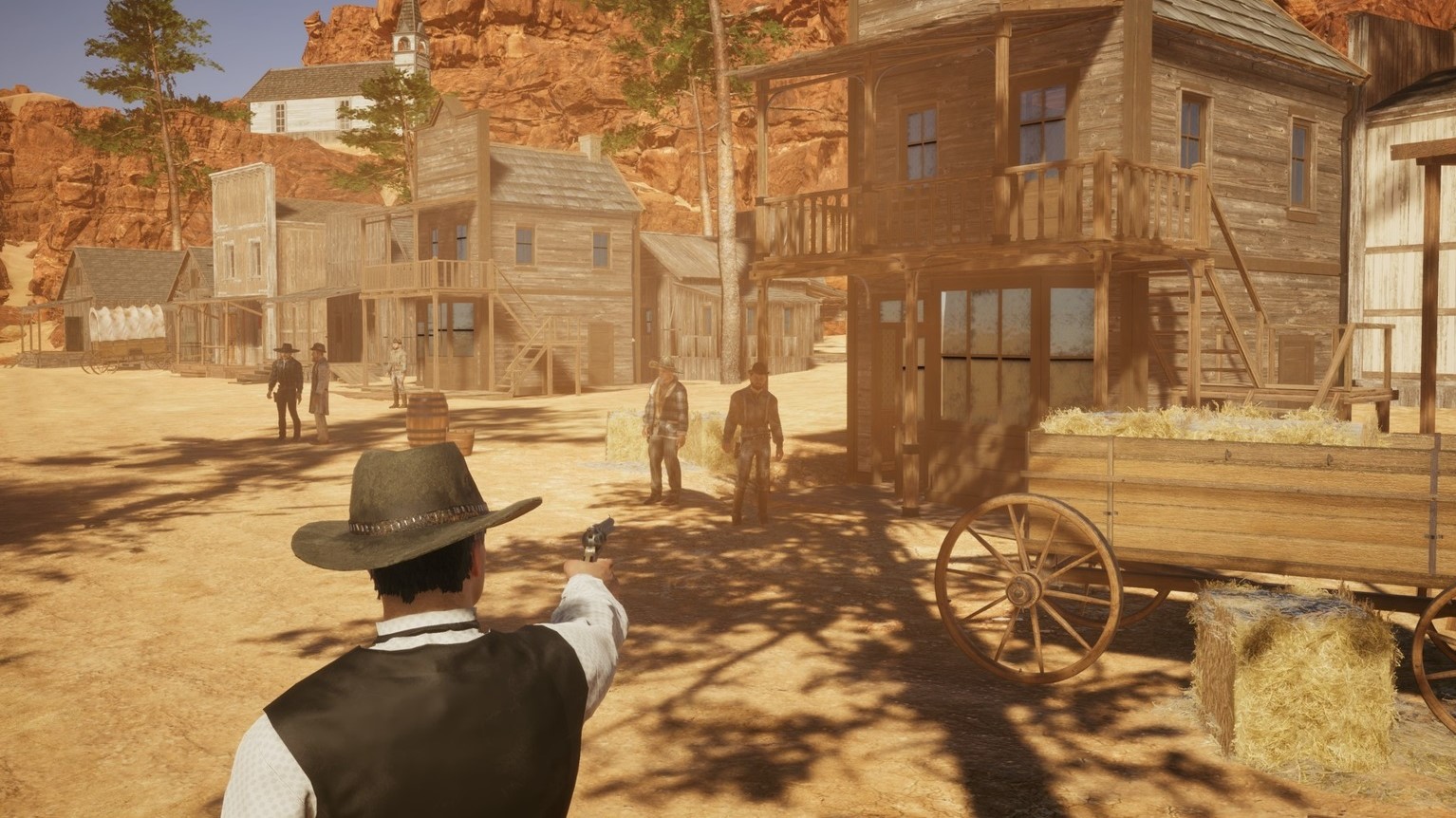 Holding 2 men at gunpoint in the street. Image by 'Wild West Dynasty.'
You can grow crops and raise livestock which you can use to feed yourself and to sell for money. Once your ranch is established and flourishing, you can start to expand and attract other settlers to the area.
As more and more people move to the area you will need to start building a real town. You will be responsible to build the saloon, the Sherriff's office, a blacksmith, stores, and more. You can hire people with the relevant skills for each position.
The West is plagued by crime and you will need to learn to defend yourself from the dangerous outlaws and criminals of the Wild West. You need to protect your town, its people, and your trading caravans if you wish to have any hope of success in your endeavors.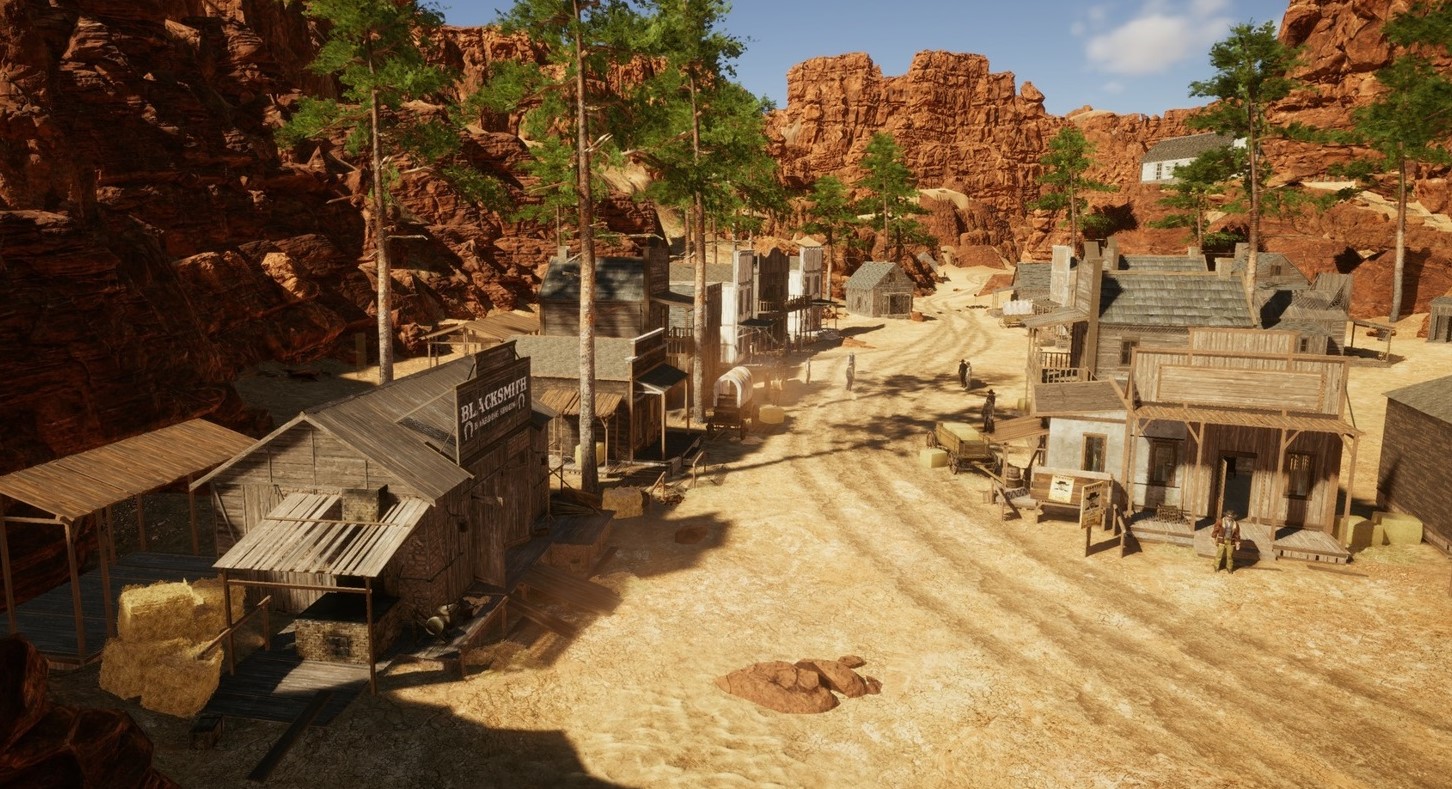 A brand new settlement in the American West. Image by 'Wild West Dynasty.'
The game allows you to play in both first-person and third-person perspectives. 'Wild West Dynasty' features exciting missions, intriguing dialogue, and consequences to every choice that you make.
'Wild West Dynasty' is set in an open world with different environments filled with unique treasures and secrets. Danger lurks around every corner so you better watch your back.
Additionally, the game features realistic seasons, weather cycles, and day-night cycles.
It boasts a multi-layered skill tree and a mix of genres including survival, RPG, and life simulation among others.
'Wild West Dynasty,' is developed by 'Moon Punch Studio,' and is expected to be released in 2022.