[Top 15] Best ARPGs For PC
Updated: 22 Jun 2023 12:58 pm
15. Victor Vran - 2015 (PC / PS4 / XBOX / Nintendo Switch)
Become the demon hunter. One of the last guardians of the mortal race. Victor Vran: a member of the Hunters Order and the only one possessing demonic powers. Play as the most powerful customizable demon hunter. Choose from a big variety of weapons, items, suits, powers, and faith cards. Help the inhabitants of Zagoravia to clean the demon infestation. Play solo or with friends and become the best version of Victor. 
Choose this game if you like...  
Diablo-like games. Although is not the same, it has a similar atmosphere and aesthetic. 
Addictive games. Be careful, you might prefer it over reality.
Van Helsing. The story and Victor Vran himself are similar to Van Helsing's concept. 
Fun factor score: 100/100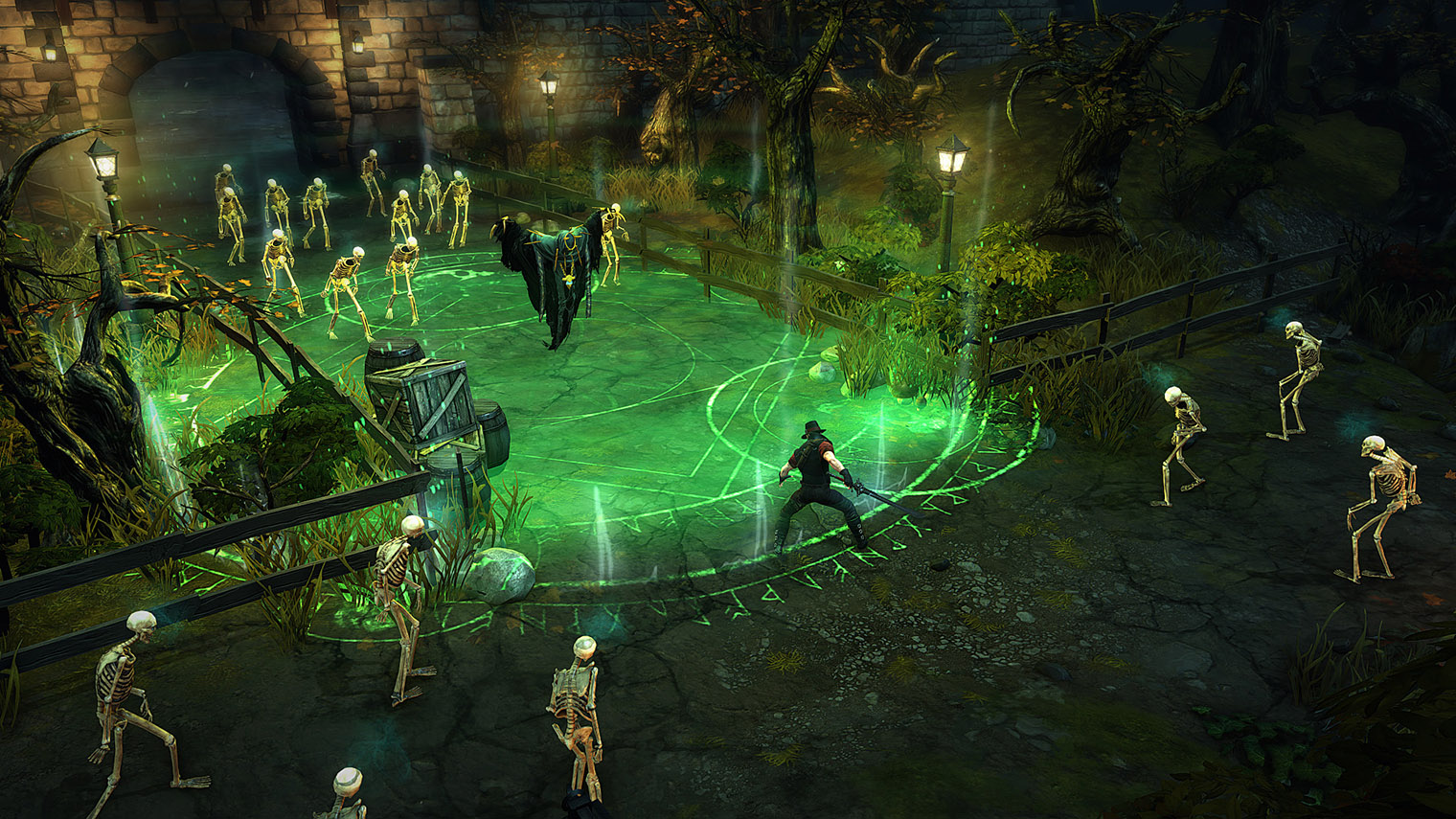 Handsome Victor Vran in a battle with a necromancer. An ordinary night in Victor's life. 
14. The Incredible Adventures of Van Helsing - 2013 (PC / PS4 / XBOX)
Dive into the gothic-noir and unforgettable realm of Borgovia. Play as Van Helsing, the legendary monster hunter. Pick your weapons and embark on a dark adventure in the company of charming Lady Katarina. A mad scientist is threatening the peace among mortals and monsters. Solve the city conflict and help those who are vulnerable. But keep this in mind: trust nobody.
Choose this game if you like...  
Unique stories. This game has a great story to follow.
Acid humor and irony. You get a lot of it.
Alchemy, forging, and building. There is more behind The Incredible Adventures of Van Helsing to be discovered. It's quite complex but highly entertaining and rewarding.
Fun factor score: 90/100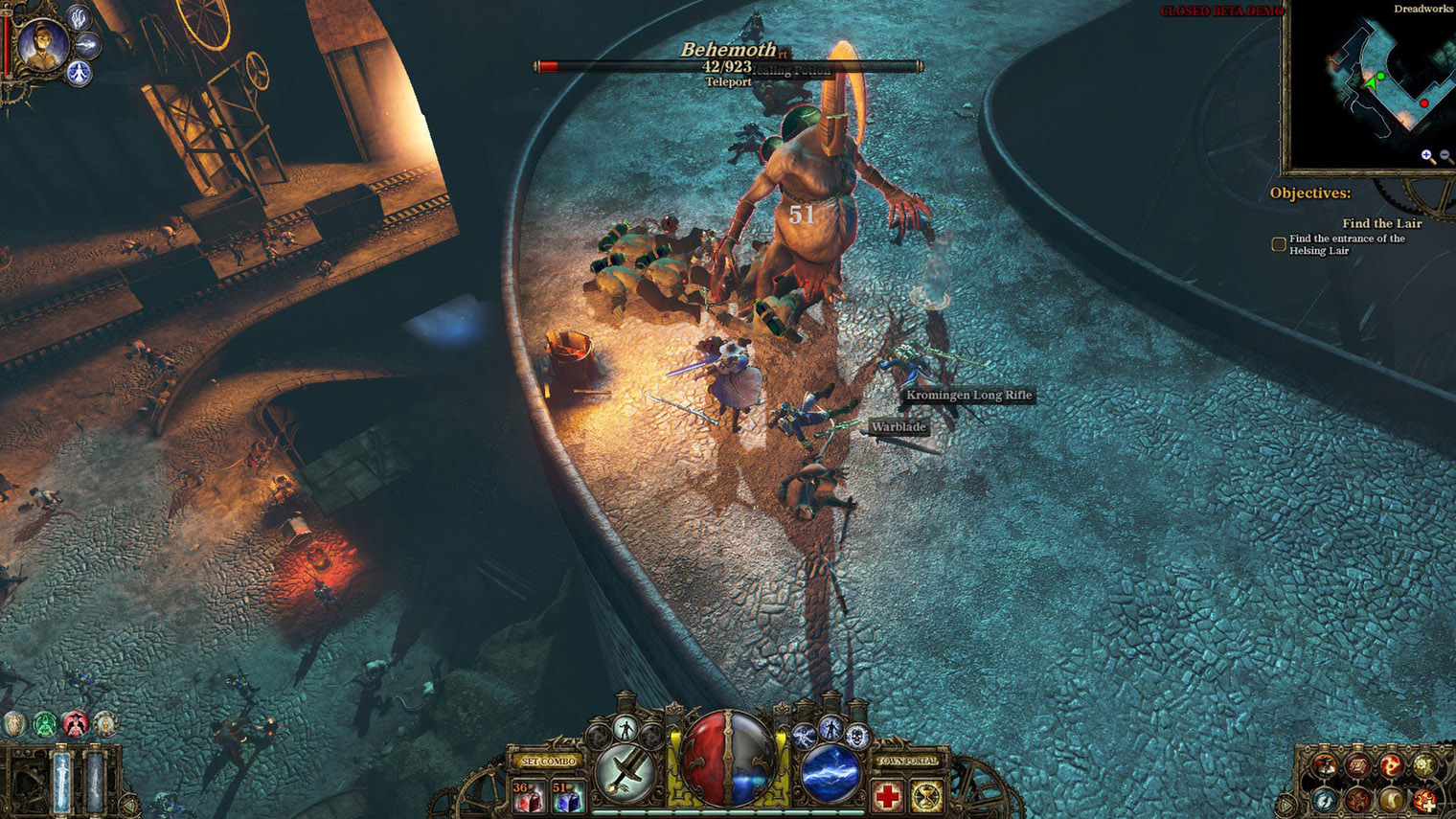 Here is a battle against a giant Behemoth. The creature looks bizarre, its design is oddly peculiar.
13. Torchlight 2 - 2012 (PC / PS4 / XBOX / Nintendo Switch)
Experience the triumphant comeback of Torchlight! The acclaimed action open-world RPG made its grand return, offering a bigger and more impressive adventure. Torchlight II immerses you in its unique and energetic realm, teeming with ferocious creatures, abundant riches, and mysterious enigmas. Once again, you hold the destiny of the world in your hands.
Choose this game if you like...  
Mods. This game is compatible with Steam Workshop. Choose among thousands of mods and adapt the game as you, please. You can also use GUTS, the game's editor to create and share your creations with the world. 
Steampunk cartoonish worlds.
Pets. Our character has a cool pet. Each pet is great in its way and makes you want to have them all.
Fun factor score: 90/100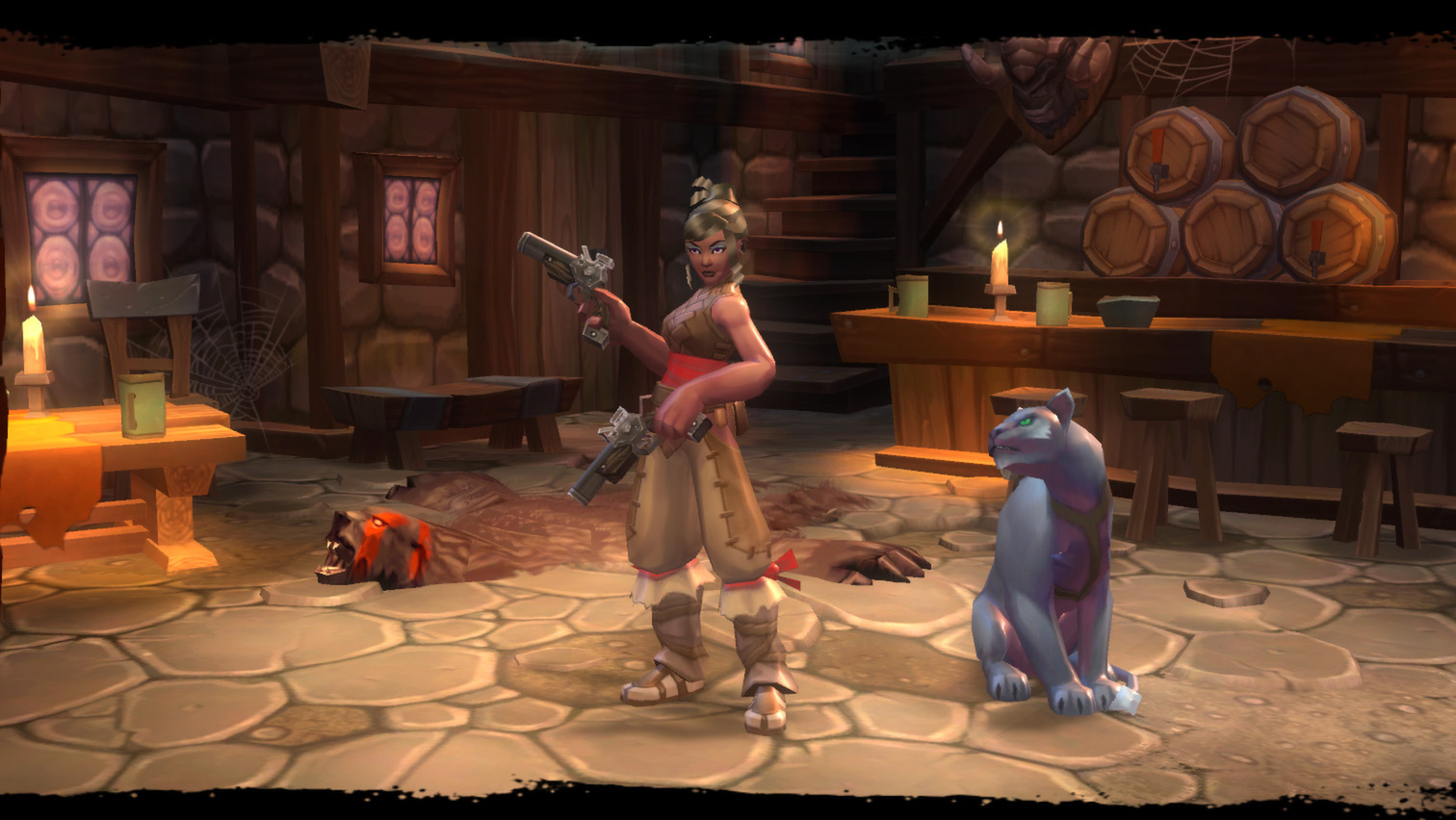 The fact that the characters have unique pets is one of my favorite things in the world. This little feline friend is a beautiful companion. All of them are wonderful.
12. Grim Dawn - 2016 (PC / XBOX)
Step into a fantasy realm on the verge of apocalypse. A place where humanity teeters on the edge of annihilation. Grim Dawn presents intricate character progression. A vast array of distinctive collectible items. The art of crafting, and quests that offer choices with impactful outcomes. This game has over 200 enemy heroes and bosses. It also has 20+ hidden areas, gaps, and locked doors. You'll have to come up with a solution to several obstacles. Enjoy the dark atmosphere of the dungeons and the bloody battles!
Choose this game if you like...  
Complex RPG mechanics. This game has many features designed to dedicate a lot of time to the game.
Great lore.
Dark fantasy. Grim Dawn has an impressive world filled with death and creatures trying to kill you. It also has survival mechanics, which makes it quite addictive.
Fun factor score: 90/100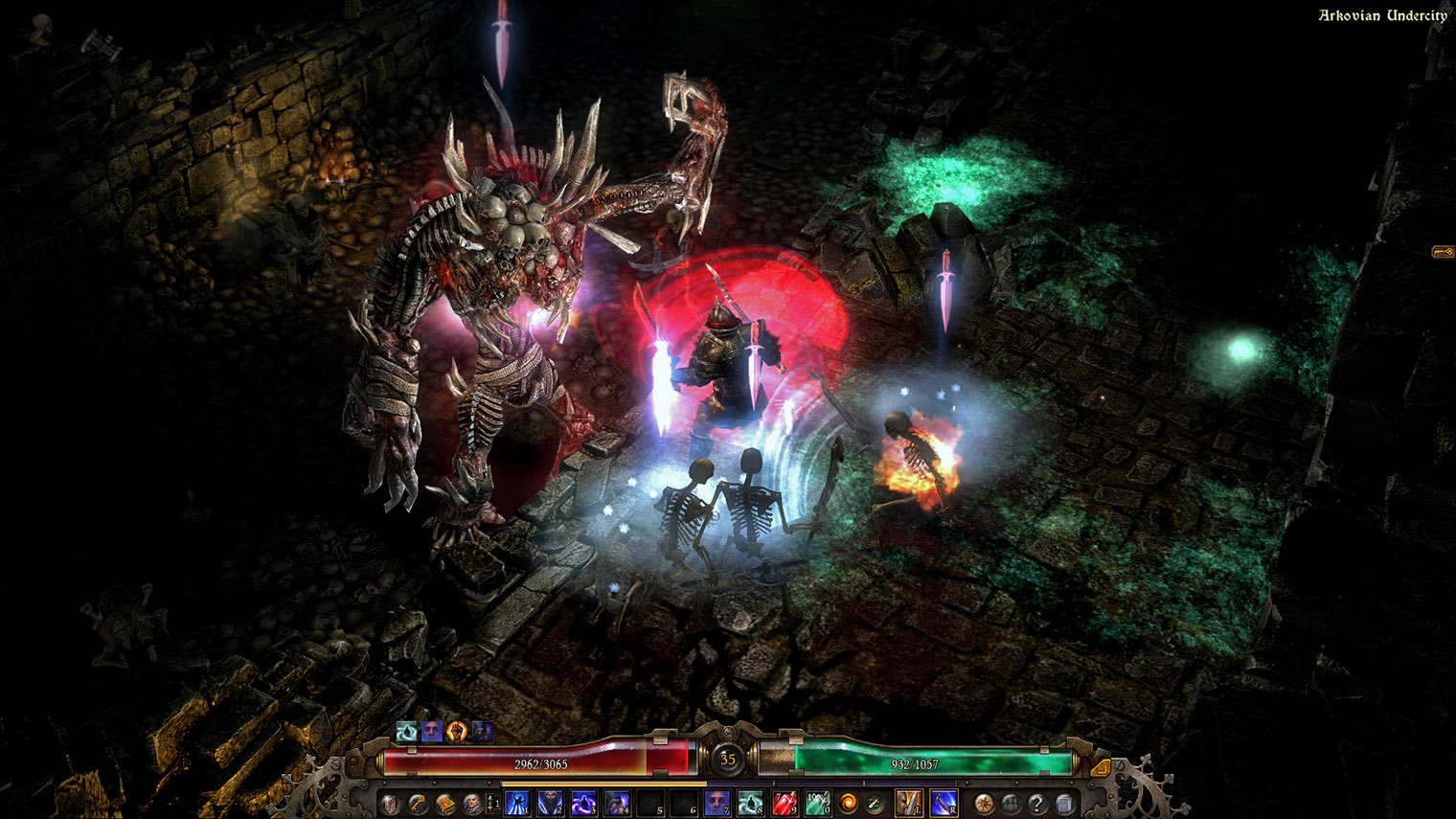 Surely this scene is worthy of the best fans. Look at this crazy dark dungeon, the demonic energies can be felt through the screen. 
11. Warhammer 40,000 Inquisitor-Martyr - 2017 (PC / PS4 / PS5 / XBOX)
Immerse yourself in the open world of Caligari. A grim place overrun by the forces of Chaos that you must face. Eradicate the impure forces with the formidable agents of the Imperium of Man. W40k: Inquisitor – Martyr introduces various classes of the Inquisition, dedicated to executing the Emperor's divine decree. Choose between four playable classes: Psyker, Crusader, Assassin, and the Tech-Adept. Enjoy this masterpiece in a cooperative campaign or by yourself. 
Choose this game if you like...  
Grim futuristic intense action. This world is set in the future and enemies are alien creatures.
Sandbox games. This world keeps expanding with regular updates. And it also adds to the story through Global Events and Chapters.
Astronomy. In WA40k you can explore the Star Map. Visit other solar systems, planets, and other impressive places.
Fun factor score: 100/100
Look at this immense starship. The amount of detail in this mere image is incredible, the more you look the better it gets. An absolute beauty.
10. Last Epoch - 2019 (PC)
Last Epoch is an action, hack-and-slash game set in the fantasy lands of Eterra. Your mission thrusts you into a desolate future. Your objective is to reshape this grim future by unraveling the mysteries of the past. Choose over 15 classes, masteries, and over 120 skills with their augment tree to learn. This gives you extensive freedom to shape your preferred playstyle. Plus you can craft items and enjoy the randomized loot system. Enjoy with friends in multiplayer mode or play by yourself. For the most daring players, there are hardcore challenges to test your mettle in various ways
Choose this game if you like…
Games that are easy to learn yet challenging to master.
Addictive games. Prepare to be drawn back to Eterra time and time again.
Dark fantasy.  
Fun factor score: 90/100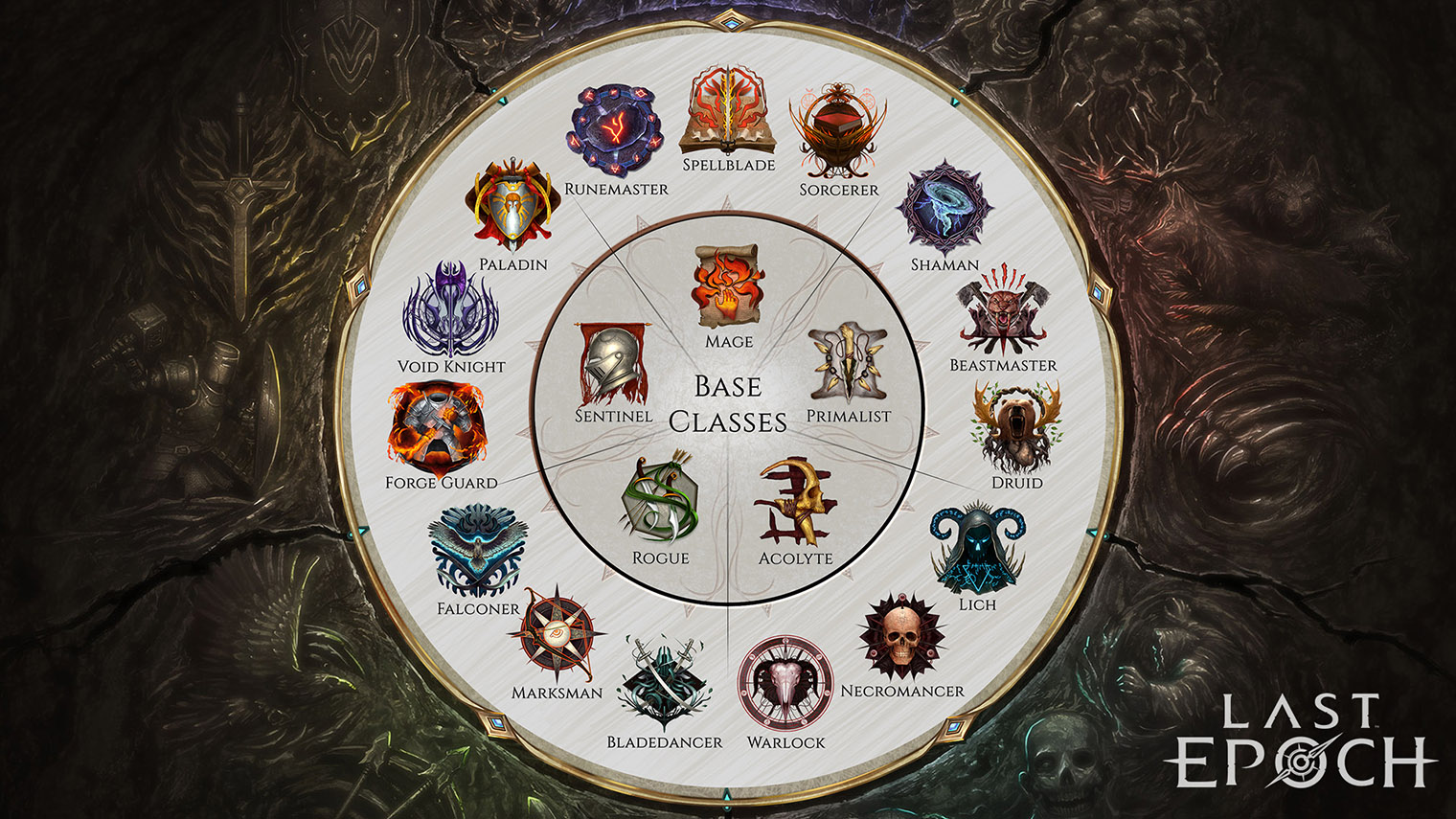 These are the fifteen classes. In the middle are the base classes that unlock another three subclasses. 
9. Path Of Exile - 2013 (PC / PS4 / XBOX)
Step into the sinister continent of Wraeclast. A dark place where you'll have to survive. Fight to gain the strength needed for vengeance. Become the strongest and defeat those who have betrayed you. Crafted by hardcore gamers, Path of Exile is an online ARPG that unfolds in a dark and fantastical realm. This game has unlimited character customization. You can create and personalize numerous sets of skills. Each character has its type of quest. You also get to build your secret shelter. Path of Exile has one of the best crafting systems. The game earned the community's respect. Best part? It's free!
Choose this game if you like...  
Crafting. This game is one of the best crafting systems and you're going to love it.
Dark fantasy. And the battles are pretty bloody. The whole game design is a beauty. 
Spending time on a single game. Path of Exile requires lots of time. It's not made for casual players.
Fun factor score: 100/100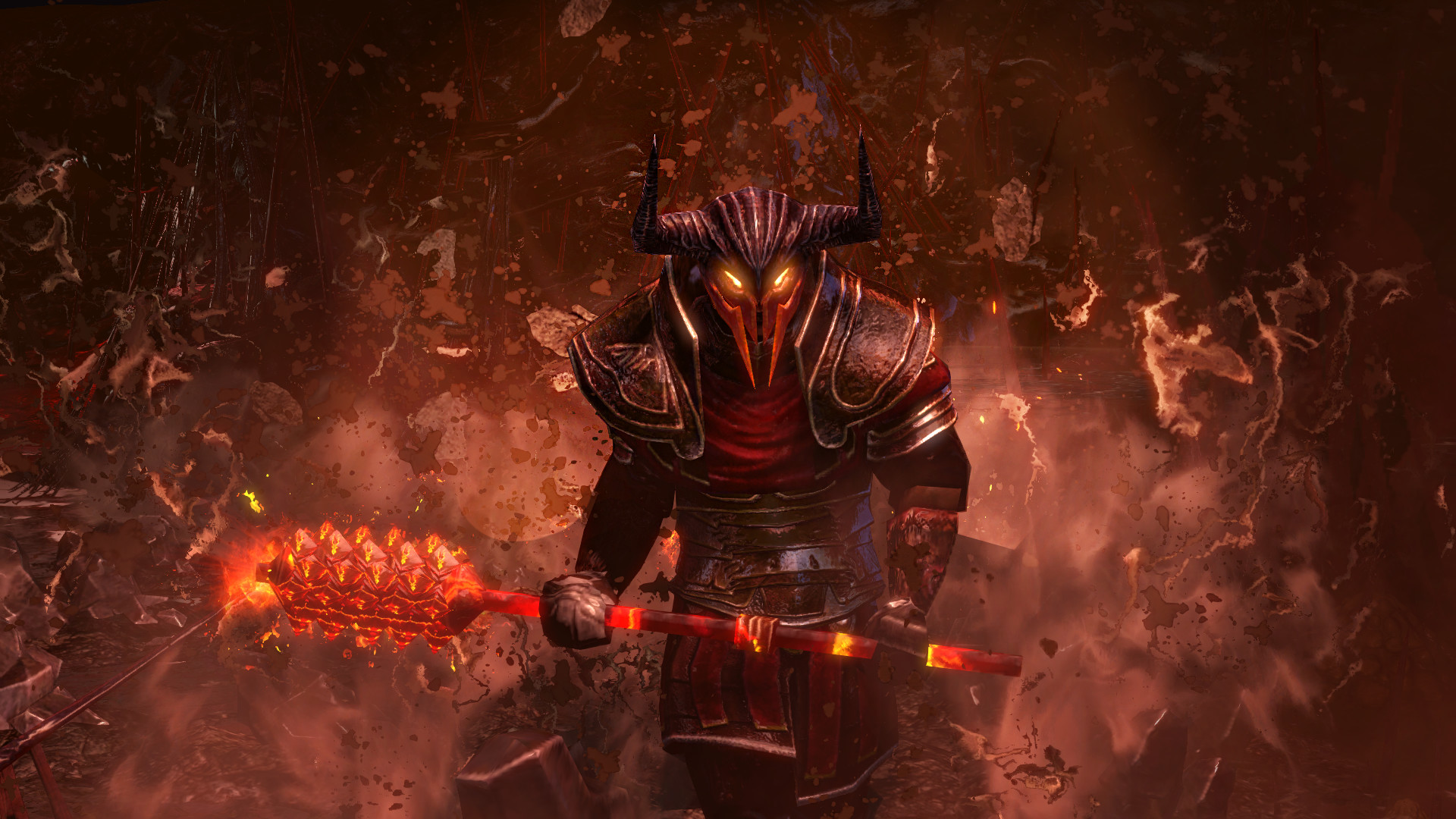 A massive demonic creature with a massive hammer on fire. But wait, in the game you get to battle much more impressive bosses.  
8. Stranger of Paradise Final Fantasy Origin - 2022 (PC / PS4 / PS5 / XBOX)
This title is an intense action RPG that introduces a fresh direction to the beloved Final Fantasy series. Prepare yourself for the most daring and unforgiving battles ever seen. The game features distinguished locations and monsters from the Final Fantasy series. Your goal is to destroy chaos. As simple and complicated as it sounds. Get ready to become Jack. A man, willing to sacrifice it all to destroy chaos. 
Choose this game if you like...  
Dark fantasy. This game was designed as an interpretation of the setting for the original Final Fantasy game.
Linear stories. You already know how it works, one character has to follow the quests and defeat a final boss. This one is spectacular.
Complex gameplay. Stranger of Paradise comes with a hardcore difficulty. If you like to master skills, this one is a great choice.
Fun factor score: 100/100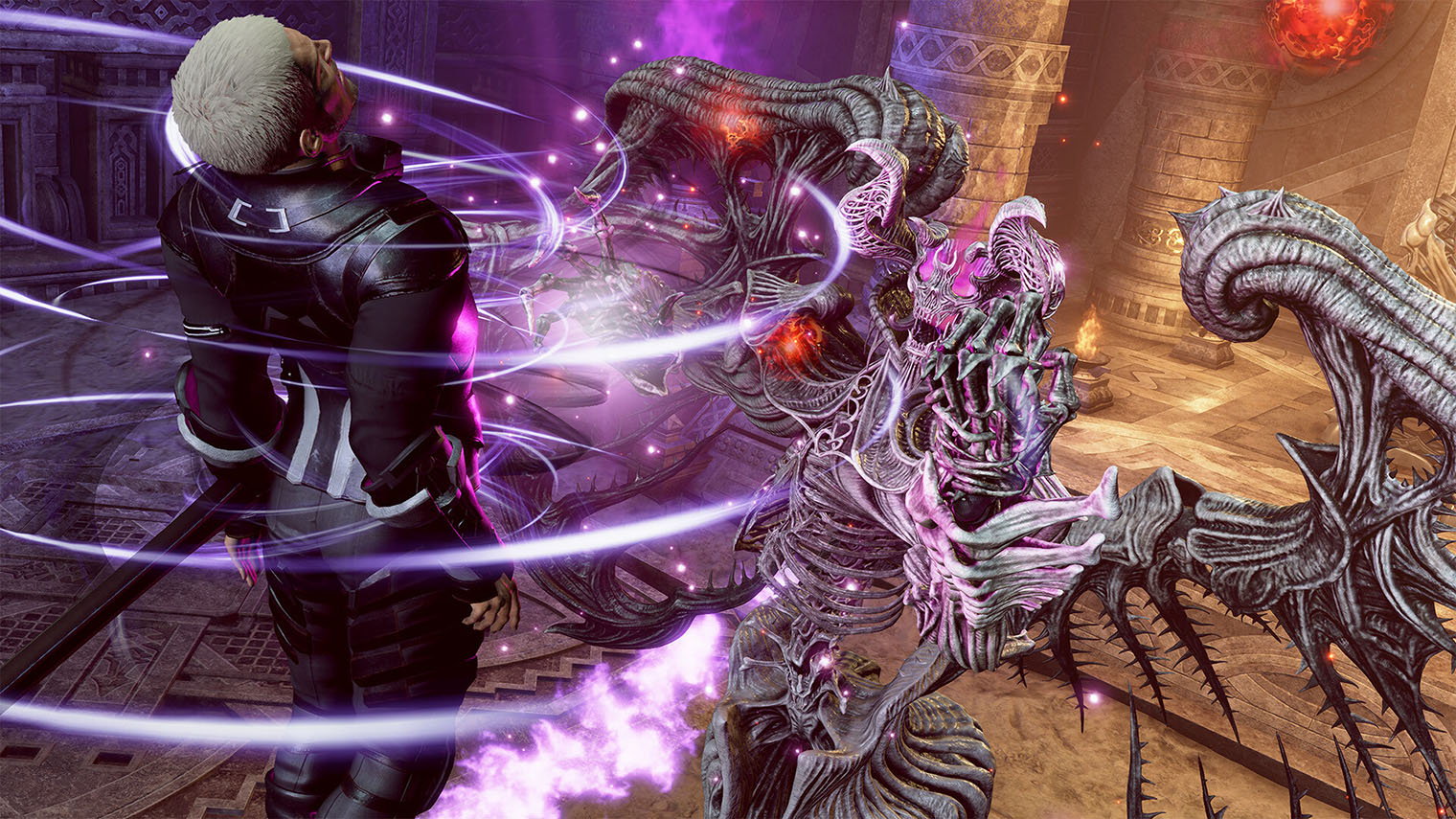 Let me introduce you to Kraken. The master of water. He's now about to kill you.
7. Undecember - 2022 (PC / Android / iOS)
Twelve divine beings emerged from the void and lived a calm life with their descendants. Until the Evil God Serpens was born.
Undecember offers players the ability to exceed traditional skill boundaries by continuously combining a wide range of Skill and Link Runes. Embark on the journey of a Rune Hunter and immerse yourself in the gratifying process of farming and personal growth. This game has five game modes: Acts - Chaos Dungeon - Boss Raid - Crusade of Glory - Guild. Give them a try!
Choose this game if you like...  
HACK N SLASH. The progression system is tied to defeating enemies.
Exploring dungeons and looting. 
Pay-to-win. Sadly, this game is pay-to-win but it offers decent free gameplay.
Fun factor score: 70/100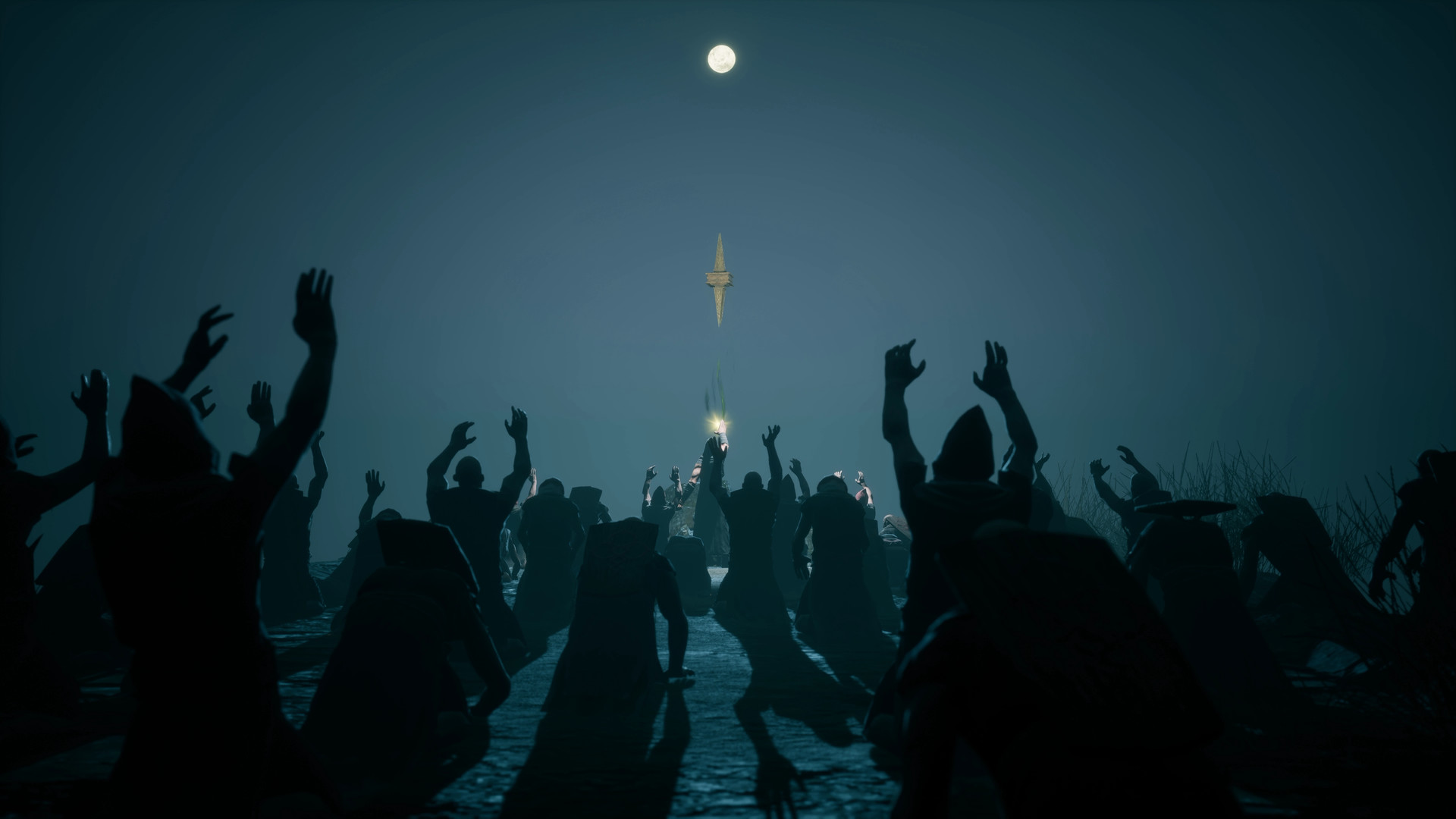 A group of worshipers kneeling over an artifact. A place where common people wouldn't be. 
6. Darksiders Genesis - 2019 (PC / PS4 / XBOX / Nintendo Switch)
The game takes place before the events depicted in the original Darksiders game. It introduces the fourth and final horseman, Strife. Now, War and Strife have a new important assignment. The macabre demon king Lucifer has been trying to break the Balance. They must hunt and stop him. Fight hordes of demons and angels that step in your way. 
It also introduces cooperative gameplay in the franchise's history.
Choose this game if you like...  
Frenetic battlefield. There are a lot of things to dodge.
Collecting. The growth system relies on collecting items, abilities, weapons, creatures, and others.
Hack n Slash, although it is much more than just that. It's still one of the strongest styles.
Fun factor score: 90/100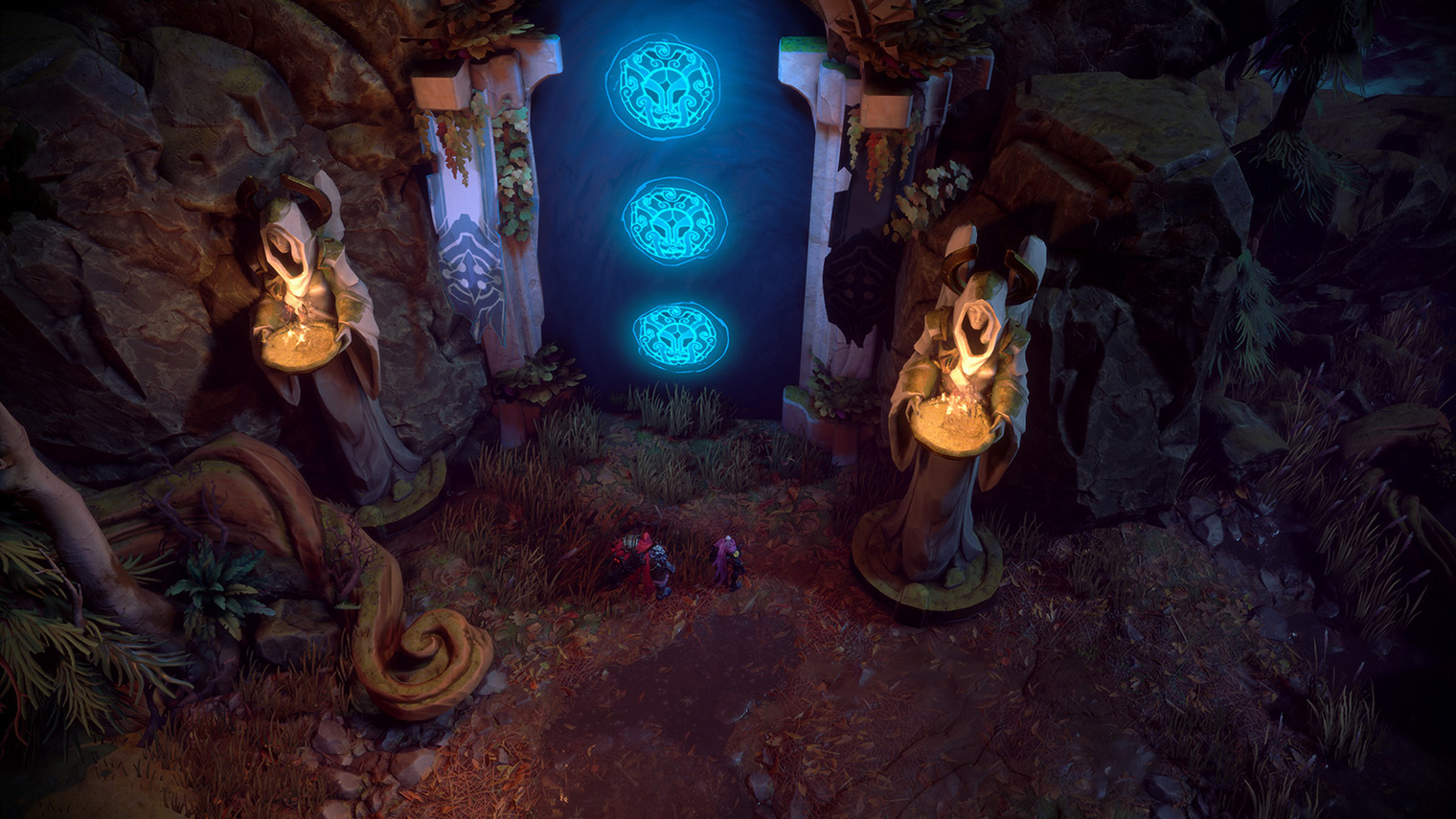 This image shows marvelous artwork. A precious design. They took good care of the details.
5. Hyper Light Drifter - 2016 (PC / PS4 / XBOX / Nintendo Switch / iOS)
Embark on a captivating journey through a savage world. A world in ruins brimming with perils and forgotten technologies. Become a drifter. Those who collect forgotten knowledge, technologies, and stories. But wait, is not that easy. You have an illness and you must find the cure. Moved by this purpose, you will travel through a stunning world. Designed in 16-bit, this game is carefully hand-crafted. You won't regret it if you love a good visual.
Choose this game if you like...  
Short adventures. The game can take between 5 to 6 hours to complete.
Amazing soundtrack. 
Atmospheric games. It has a very satisfying atmosphere.
Fun factor score: 90/100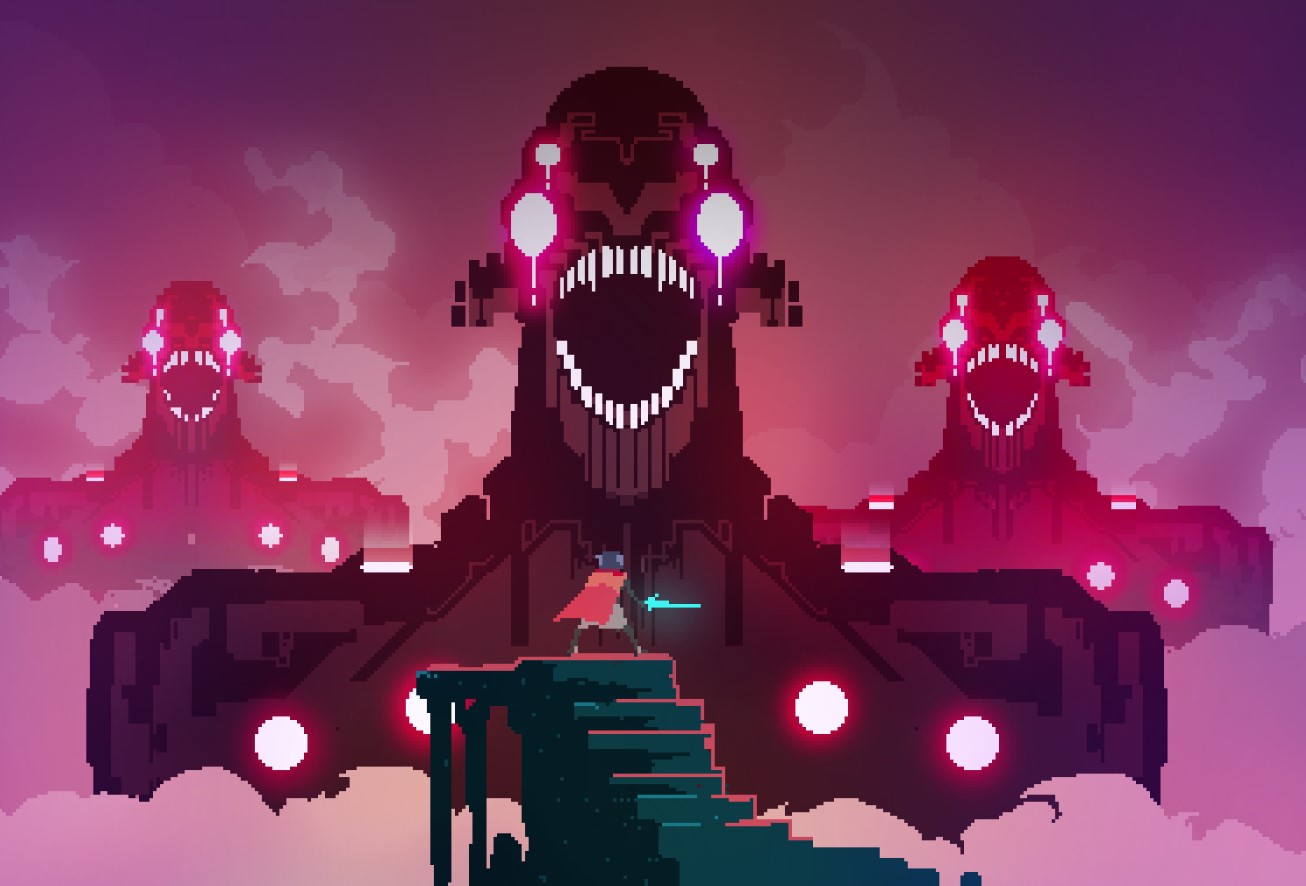 This incredible picture is an extraction of the trailer. Just a glimpse at what the game offers.
4. Death's Door - 2021 (PC / PS4 / PS5 / XBOX / Nintendo Switch / Project xCloud)
The task of collecting, protecting souls, and adhering to a strict schedule it's an honorable occupation. You are a crow whose assigned soul has been Things take an exciting turn when the soul assigned to you is unexpectedly pilfered. You find yourself compelled to pursue the thief. Death's Door takes place in a realm unaffected by mortality. Explore this dark place and discover the secrets behind the Crows and the Doors.
Choose this game if you like...  
Punish and reward systems. 
Mystery. The game's main quest is to solve a few mysteries. It has challenging puzzles to solve and it's a maze-like game.
Great atmospheres. This game is a cutie. It offers a fantastic soundtrack and visuals.
Fun factor score: 90/100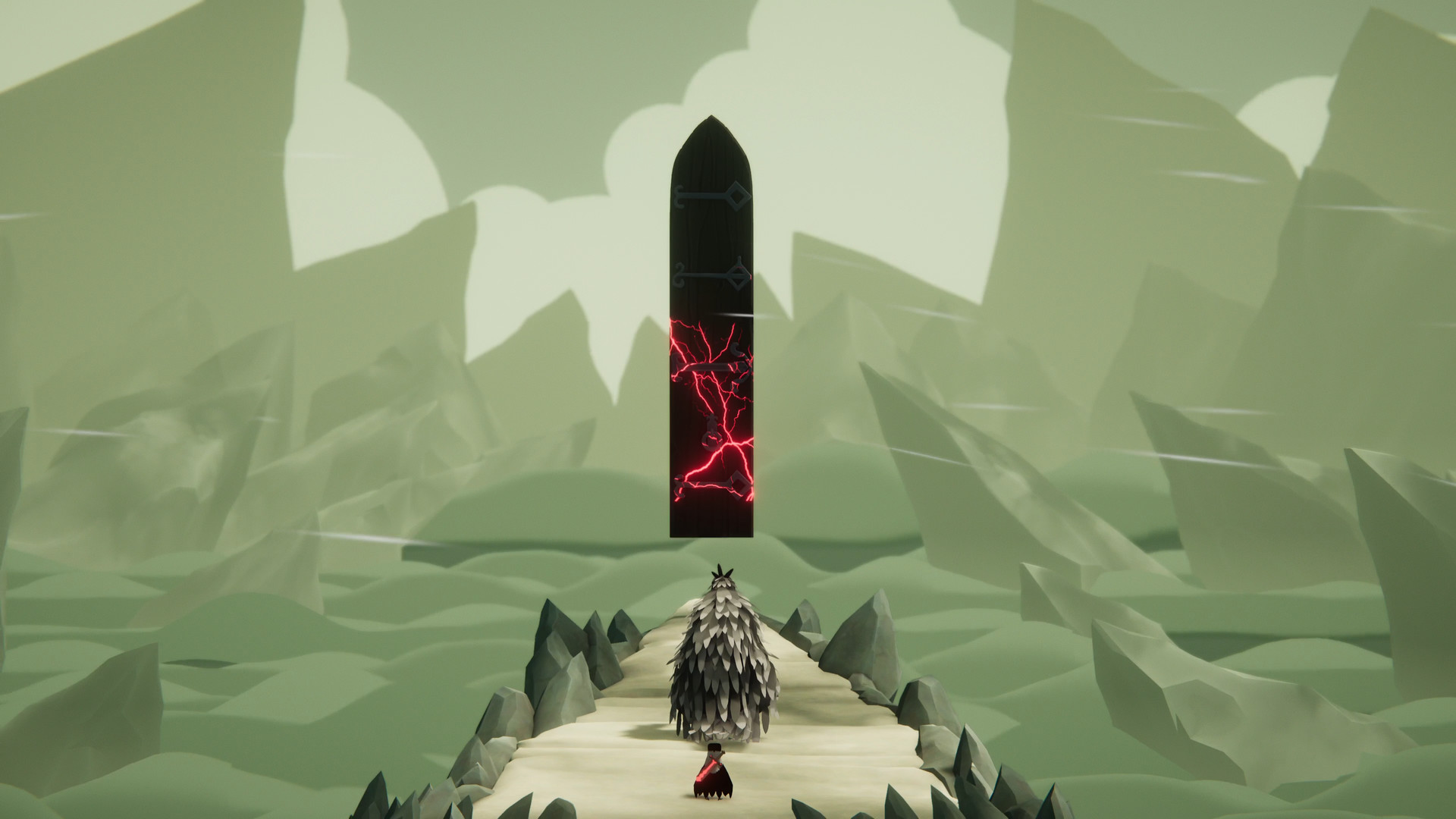 Notice how small the crow is in comparison to the rest of the picture. The art chosen for the design of this game is amazing and unique.
3. Lost Ark - 2019 (PC / GeForce Now)
Lost Ark has a sprawling open world, rich in adventure. It encompasses seven distinct continents to explore. Each boasts its own array of adversaries, dungeons, and captivating narratives. This massively multiplayer game immerses players in a colossal realm. A place filled with exciting trials. With its visually stunning landscapes permeated by magic and grandeur, Lost Ark creates a vibrant and deeply immersive environment. Choose your class, master your skills, and plunge headlong into thrilling battles. 
Choose this game if you like...  
Fast-paced combat style.
Complex gameplay and dungeon crawlers.
Mastering characters. In Lost Ark, there are plenty of combinations to try. And each enemy is different from the other.
Fun factor score: 90/100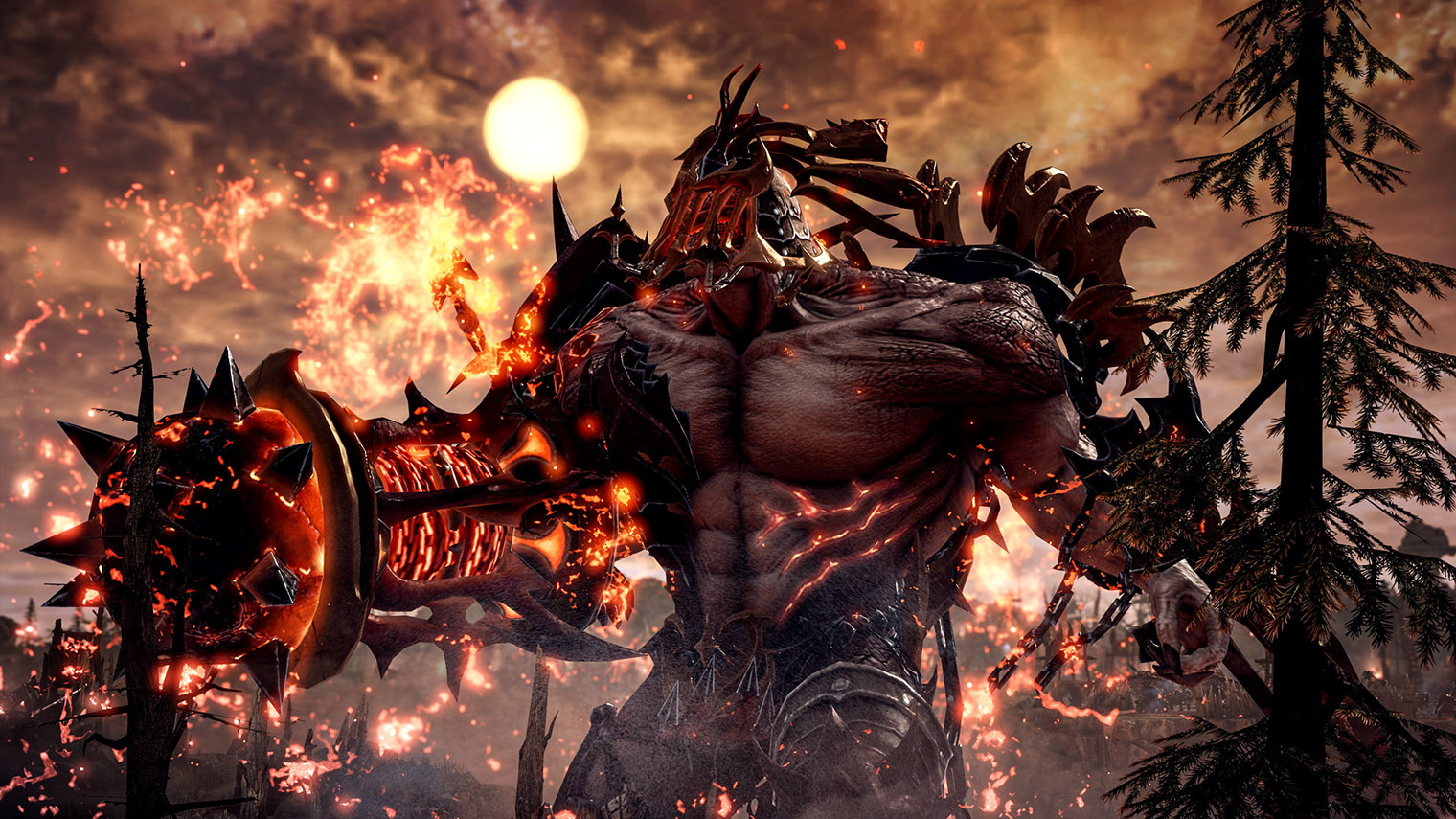 This is one of the many enemies spread around the world of Lost Ark. He looks thundering.
2. Bloodborne - 2015 (PS4)
An ancient city has been cursed with a strange illness. Yharnam streets have been infested by the disease. This ruined place needs a savior. For its only danger, death, and madness reigning the streets. Explore this obscure gothic world and discover its morbid secrets to survive. 
Choose this game if you like...  
Strategy. The combat requires strategy. Be smart.
Procedurally generated dungeons. In this place, there is a vast network of underground ruins to explore.
Macabre. Bloodborne is a very dark title.
Fun factor score: 100/100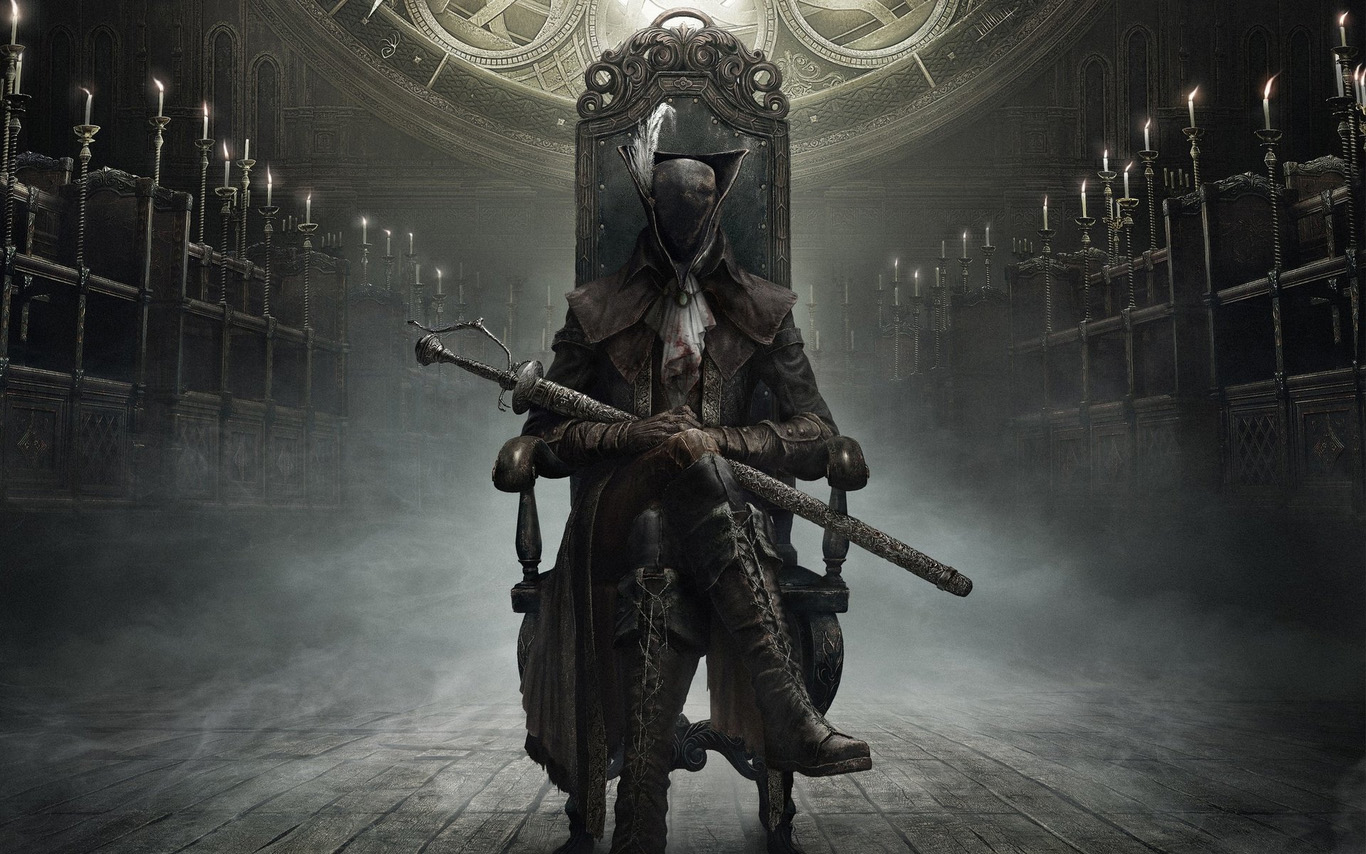 I just loved how perfectly dark this illustration is. Every single pixel is a precious detail. And the blood on the handkerchief with the elegant suit. Majestic. 
1. Diablo 4 - 2023 (PC / PS4 / PS5 / XBOX)
The most recent release in this list. Diablo 4 is set in Sanctuary. A land devastated by war and chaos. The eternal conflict between the celestial realm and the infernal domain intensifies. Lilith is coming back to hunt the peace of Sanctuary. Prepare to vanquish hordes of unrelenting demons. Master your skills and use unique powers. Navigate through nightmarish dungeons, and acquire legendary treasures of unparalleled might. Will you be able to become its savior?
Choose this game if you like...  
Demonic mythology and dark fantasy.
Dungeon crawlers. As you might know, Diablo's map contains thousands of dungeons to explore.
Online open-world. Some battles will require more than a single player to be victorious.
Fun factor score: 100/100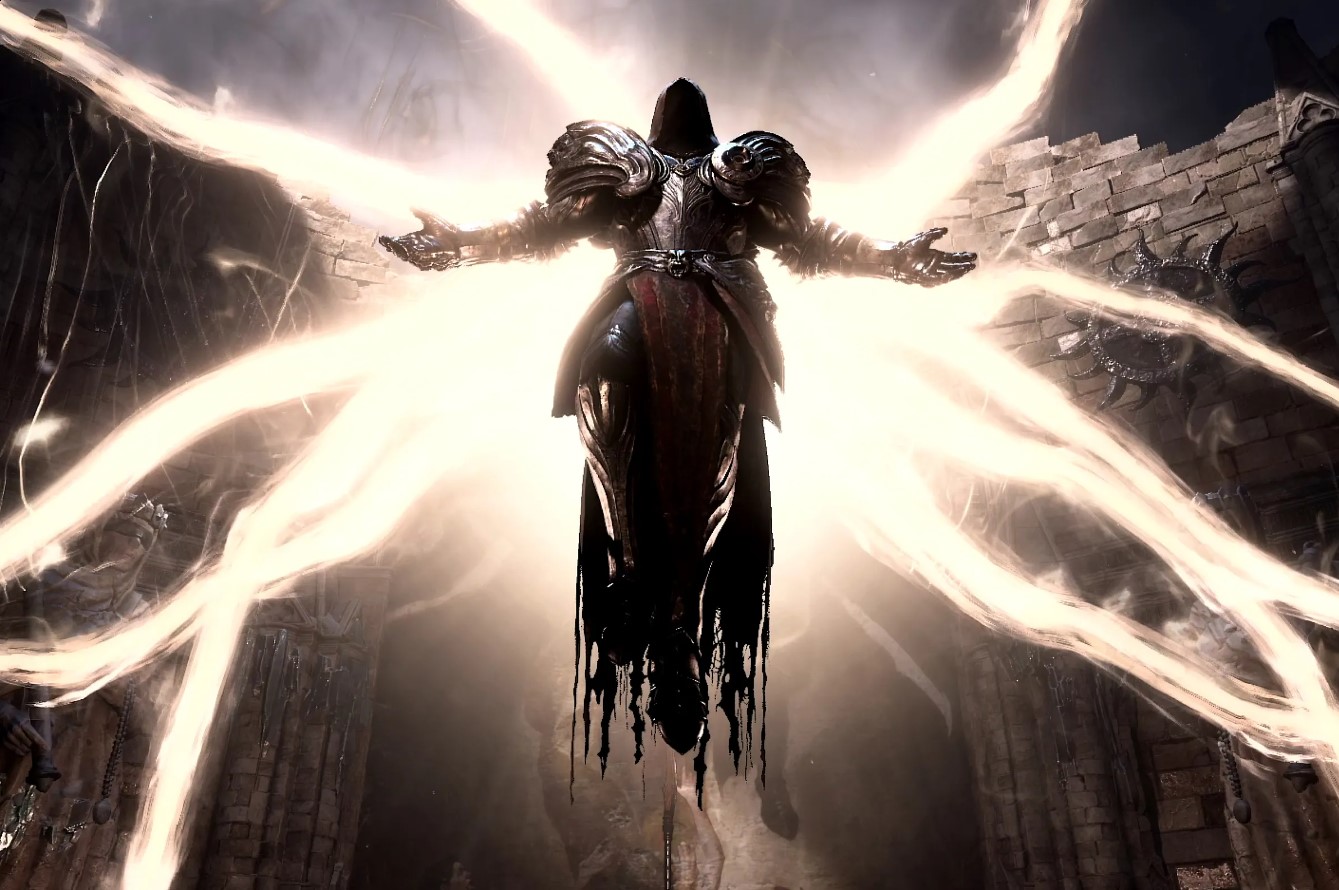 I present to you Inarius. Former archangel of the High Heavens. Responsible for the creation of Sanctuary and the Nephalem.