[Top 15] Best Military Games for PS5 (Ranked Fun To Most Fun)
Updated: 05 Feb 2023 4:16 pm
Ready to become an operative from the comfort of your own seat?
These games will be ranked from fun to most fun, genres differ but the concept is the same, some of these games are multiplayer only.
What makes a good military game? 
Realism, realism, realism.
Immersive story.
Beautiful graphics and action sequences.
Fun and accessible multiplayer.
15. War Thunder (PS4, PS5, PC, Xbox One, Xbox Series X/S)
War Thunder - 'Heroes' Trailer.
War Thunder is a next-gen MMO combat game dedicated to World War II military aviation, armoured vehicles, and fleets. You will take part in all of the major combat battles, fighting with real players all over the world.
War Thunder is one of the best free-to-play games on the PlayStation Store. You get so much content for free; you can still buy things, but only if you want to.
Choose this game if you like:
Over 2000 historically accurate warships and aircraft and tanks
Rich PVE content and solo missions
Intense PVP for both new and experienced players
Astonishing graphics and sound effects
Fun Factor Score: 72/100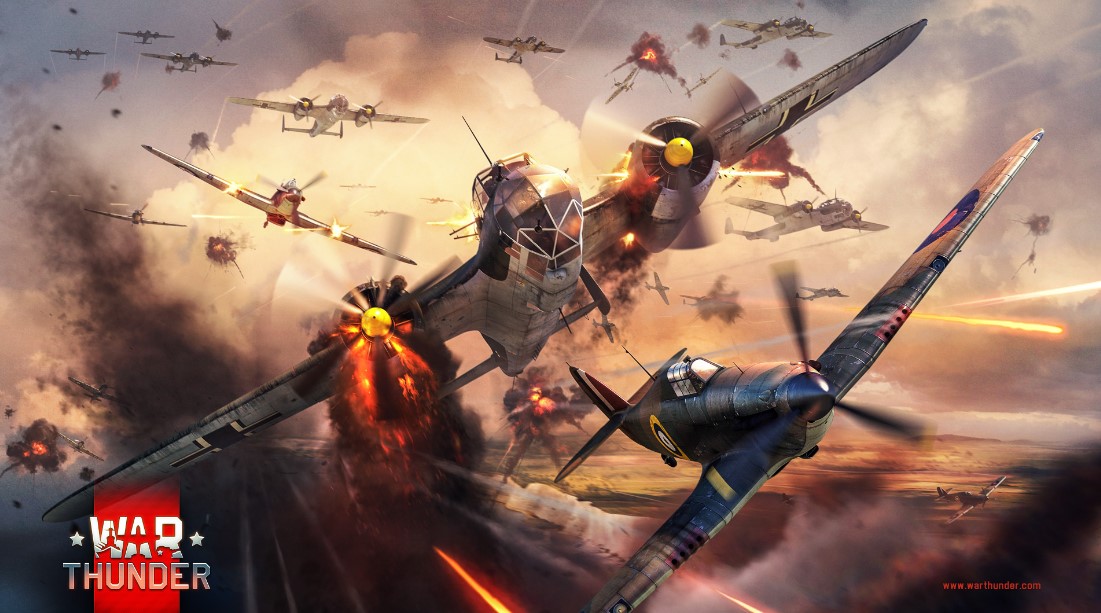 War Thunder is a free to play game that packs a lot of fun
 
14. TOM CLANCY'S RAINBOW SIX EXTRACTION (PS4, PS5, PC, Xbox One, Xbox Series X/S)
Rainbow Six Extraction: Cinematic Reveal Trailer
In Extraction, you dive into the unknown as a tactical team against an alien threat. You can play as a squad in co-op with up to three operators or go solo. Each operator has a specific set of weapons and abilities to learn, improve, and master through a new progression system. Coordination and tactical planning are required to survive the mission.
Rainbow Six: Extraction offers players a new experience, a different approach from the 5v5 Rainbow Six: Siege. It has its issues, but it's certainly a fun experience, especially with a team of friends.
Choose this game if you like: 
Games that require knowledge and planning
Co-op PVE military shooters
Alien/Biohazard Black Operations
Ultra-realistic gunplay and recoil
Fun Factor Score: 75/100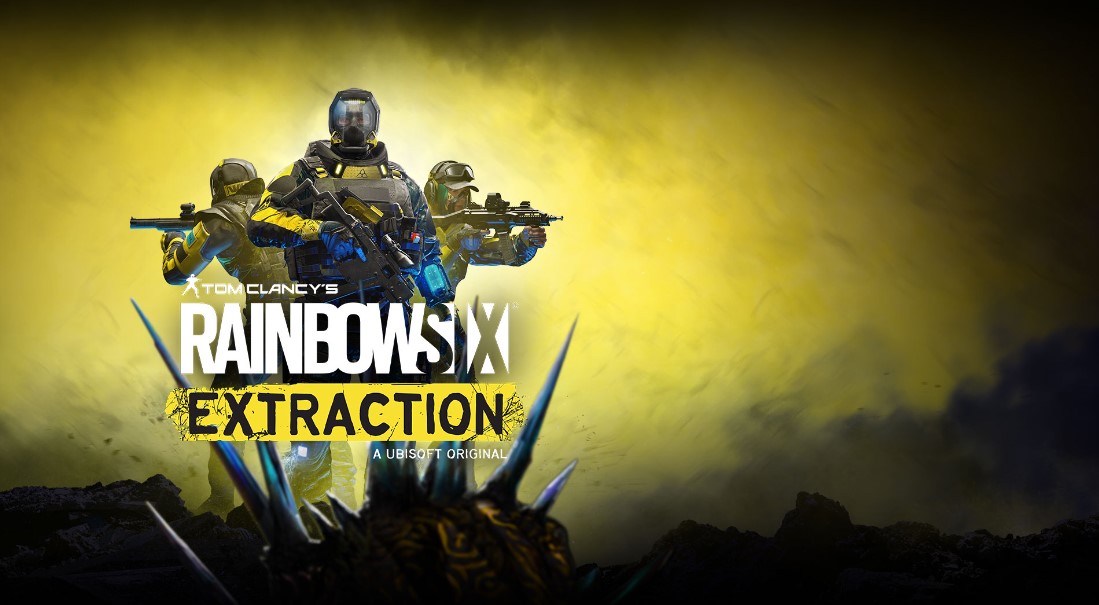 Rainbow Six Extraction is Siege Zombies mode!
 
13. Battlefield 2042 (PS4, PS5, Xbox One, Xbox Series X/S, PC)
Battlefield 2042 | Season 3: Escalation Gameplay Trailer 
Battlefield 2042 is the most recent instalment in the popular Battlefield series. You fight a war in a destroyed near-future world; along with your team, you get high-tech weapons and fancy gadgets to use on a constantly changing map that can hold up to 128 players, tons of destruction, and tons of fun.
Battlefield 2042 had a rough release and it suffered from bugs, but luckily most of that has been updated and fixed by EA.
Choose this game if you like: 
Large scale 128 player servers
Destructible maps and vehicles
Realistic graphics and action-packed multiplayer
A wide range of customisations and settings
Fun Factor Score: 77/100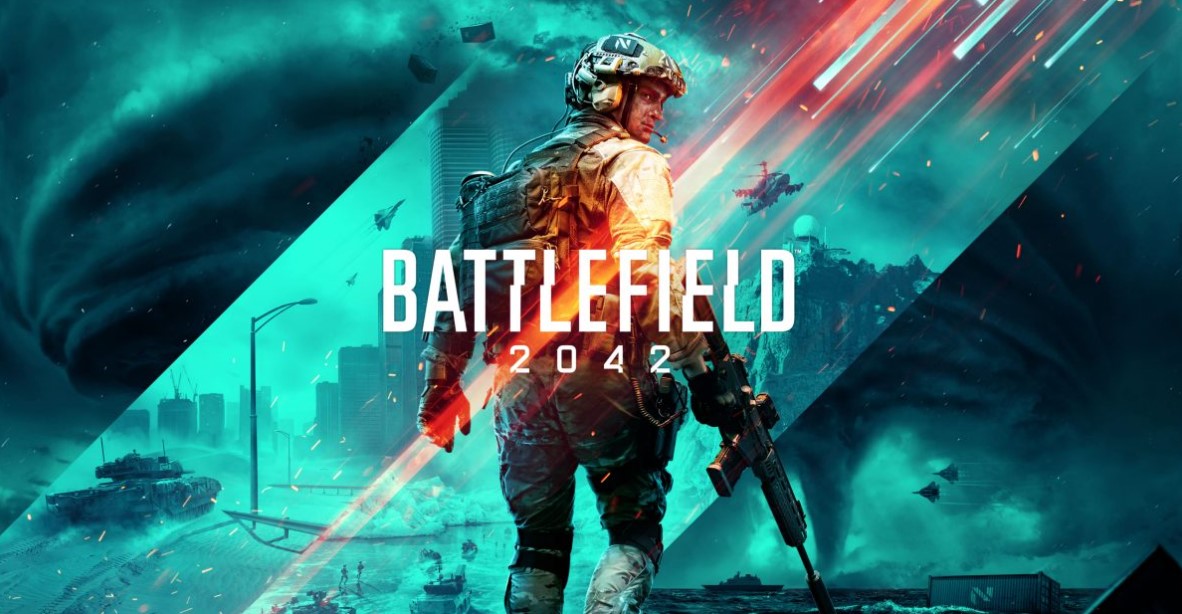 The iconic Battlefield series is back with a futuristic shooter this time!
 
12. Ace Combat 7 (PS4, PS5, Xbox One, PC)
Ace Combat 7: Skies Unknown | Extended Trailer
In Ace Combat 7, you play as an ace pilot fighting enemy aircraft in a stunning world with top-notch flight mechanics, satisfying sound, and satisfying missions.
Ace Combat had us feeling like we were piloting an actual aircraft. You'll need to pay attention because even the weather can mess with your aircraft. Epic dogfights await!
Choose this game if you like: 
Flight games and military aircraft simulation
PlayStation VR games
Fun multiplayer dogfights
Hyper realistic physics and sound
Fun Factor Score: 79/100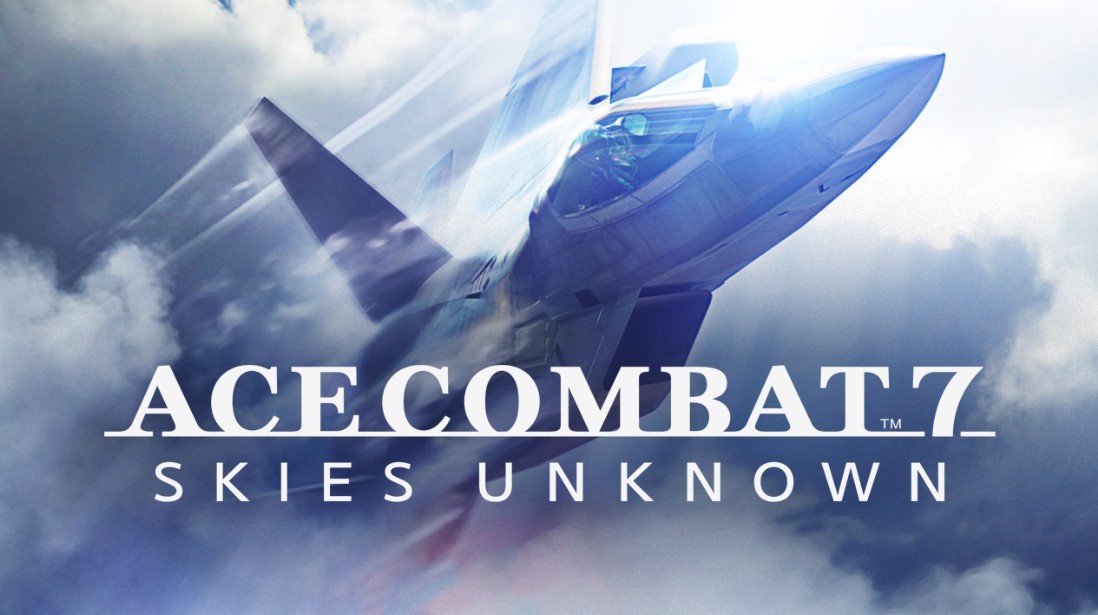 Years of long waiting are over, Ace Combat 7 brought everything it promised
 
11. Enlisted (PS4, PS5, Xbox One, Xbox Series X/S, PC)
Enlisted - Beta Launch Trailer | PS5 
Enlisted is a squad-based MMO FPS covering key battles from World War II. The game carefully recreates weapons, military vehicles, and the atmosphere of that era while demonstrating really massive clashes of numerous soldiers, tanks, and aircraft with artillery and naval support.
While Enlisted has a lot to learn, it's certainly a fun experience for a free-to-play game. Some aspects can push players away, but hey, it's a free game! Try it and see if you like it.
Choose this game if you like: 
Historically accurate WW2 games
Intense First Person Shooters
Fun and free to play multiplayer
Good levelling system
Fun Factor Score: 81/100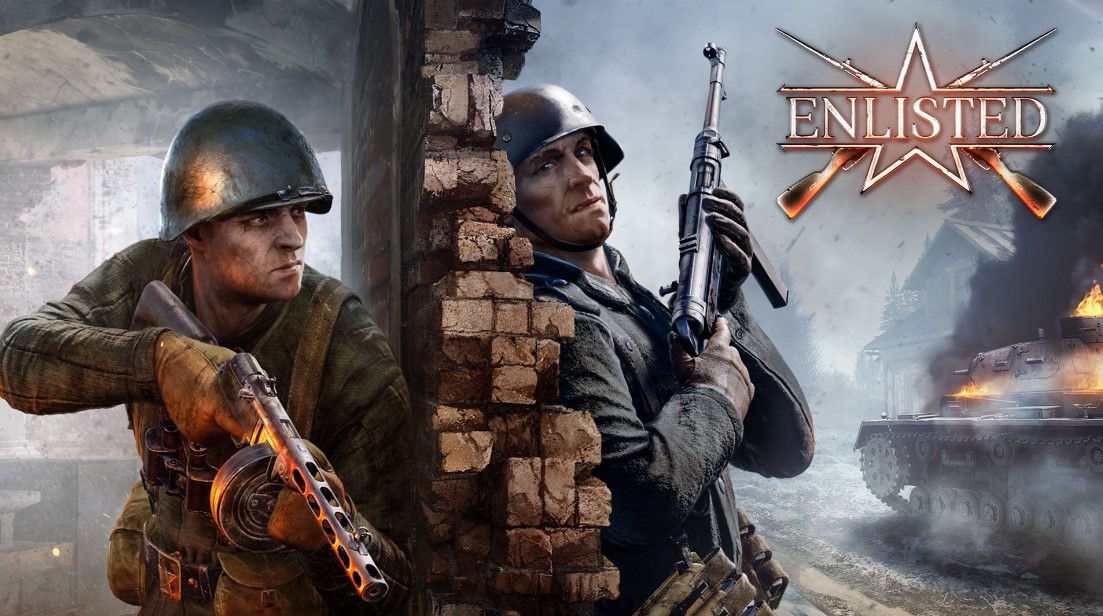 A free to play COD WW2? Try Enlisted
 
10. World of Tanks (PS4, PS5, PC, Switch,  Xbox 360, Xbox One)
The Future of World of Tanks – A more recent trailer
World of Tanks is the first and only team-based massively multiplayer online action game dedicated to armored warfare. Throw yourself into the epic tank battles of World War II with other steel cowboys all over the world.
World of Tanks has been popular for over a decade, and that's for a good reason: it's fun, you always find yourself back into this game when you feel there's nothing else to do, and the community is still alive for a 2011 game.
Choose this game if you like: 
Tank based war games
Strategic, fast-paced 15 vs 15 online action. 
Free-to-play multiplayer
Lots of maps and tank models, all crafted for high performance consoles and PC
Fun Factor Score: 83/100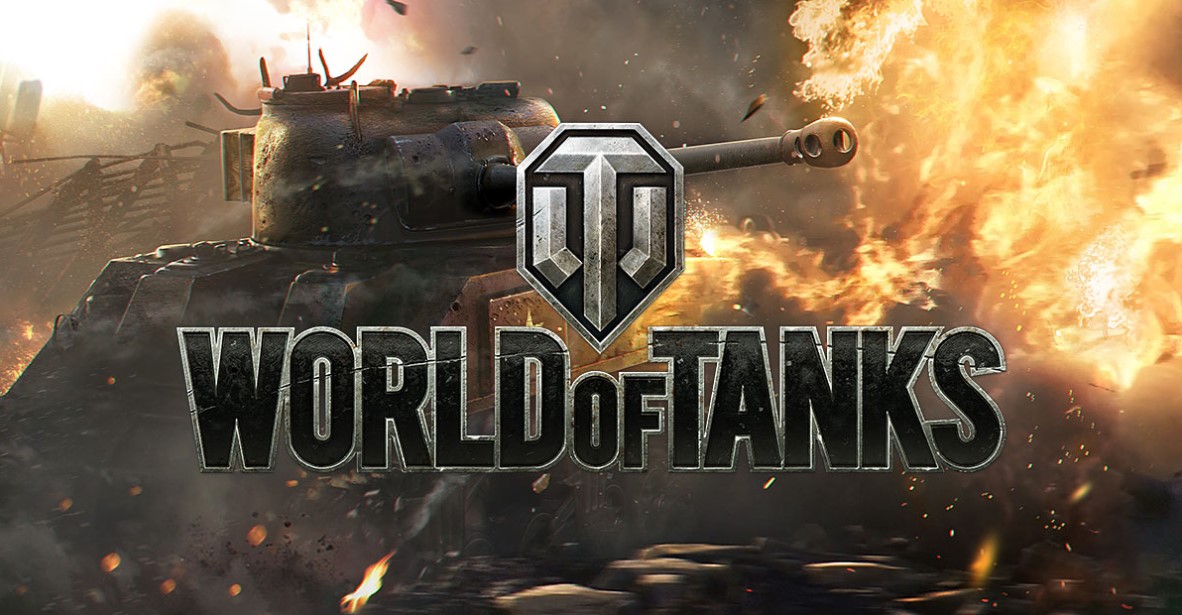 Feel like turning into a tank? We got you!
9. Sniper Elite 5 (PS4, PS5, Xbox Series X/S, Xbox One, PC)
Sniper Elite 5 Reveal Trailer for PS5 and PS4. 
The Sniper Elite franchise is back! Sniper Elite 5 is a fun game; the gameplay is engaging and the mechanics are solid. The classic slow-motion bullet cam is present, and it's exciting to see it in real time.
The missions are well-designed and offer a good variety of challenges, and replaying the game never gets tiresome. Sniper Elite 5 is a great choice if you like sniper games and satisfying gameplay.
Choose this game if you like: 
Sniper style military games
Real-world locations portrayed in a WW2 game
Advanced gunplay and traversal mechanics
Freedom to customise weapons however you like
Fun Factor Score: 85/100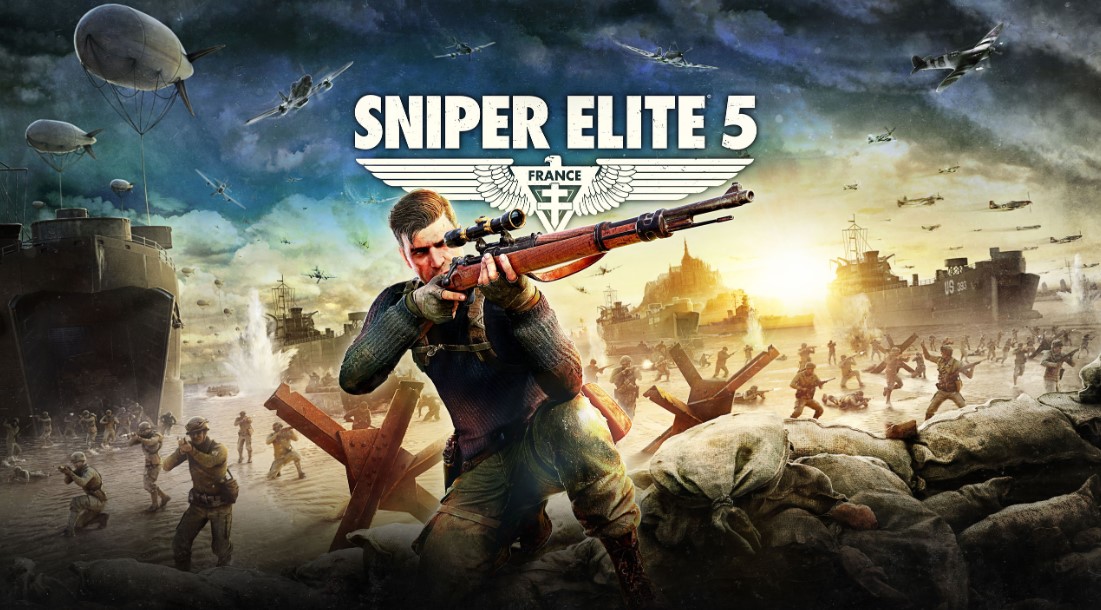 Sniper Elite 5 is back with a ton of surprises and improvements!
 
8. Hell Let Loose (PS5, Xbox Series X/S, PC)
Hell Let Loose - Release Date Announcement Trailer | PS5
Hell Let Loose allows you to experience World War II for what it really was: an unforgiving, chaotic battle for control. This first-person shooter will show what true war feels like.
Hell Let Loose is a unique experience for sure, and if you're reading this on time, it's actually on sale in the PlayStation Store. Back to the game: the deep mechanics and the slightly different flow might feel awful for new players, but with enough time and patience, they'll turn into an unforgettable gaming experience.
Choose this game if you like: 
Hardcore gameplay
A dynamically shifting front line and a unique resource based RTS-inspired meta-game.
Deep player-controlled vehicles
Teamwork over kill/death ratio
Fun Factor Score: 87/100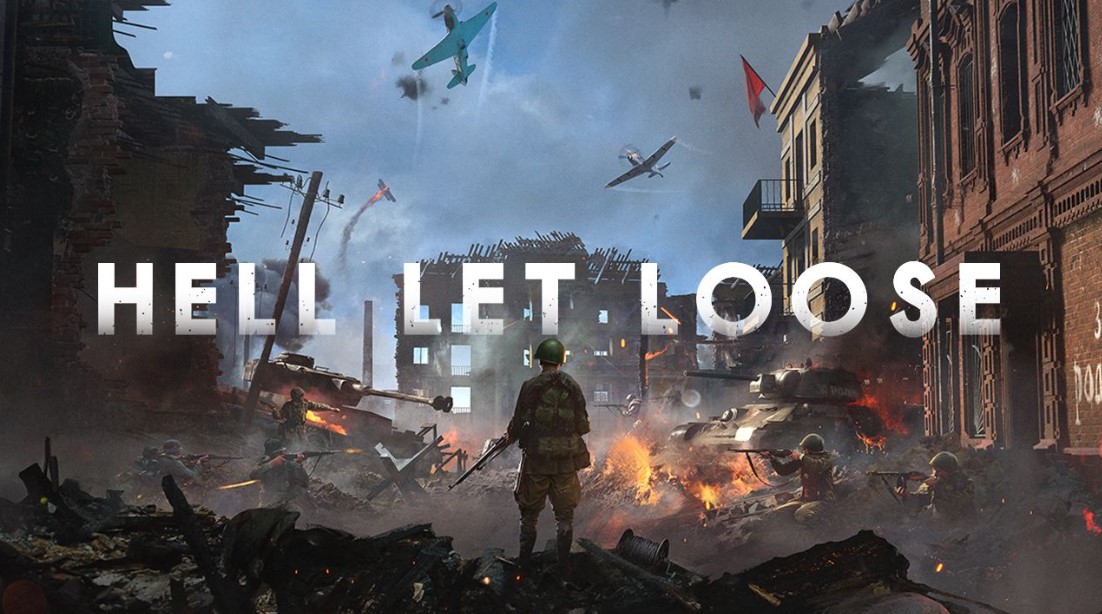 How do you win a war? You cooperate.
 
7. BATTLEFIELD V (PS4, PS5, Xbox One, PC)
Battlefield V - Official Launch Trailer 
Battlefield is back to its roots with Battlefield V. What roots, you ask? Second World War.
While Battlefield V suffered some bugs at launch, it's still a great entry considering it's competing against its perfect predecessor, Battlefield 1.
It's a fun experience, the graphics are stunning, and the gameplay is satisfying.
Squad up and jump into WW2 with your customised soldier, weapon, and vehicle!
Choose this game if you like: 
64-Player All-Out War Multiplayer.
Firestorm – Battle Royale, reimagined for Battlefield.
An immersive WW2 experience
Tons of content in the base game and DLC
Fun Factor Score: 89/100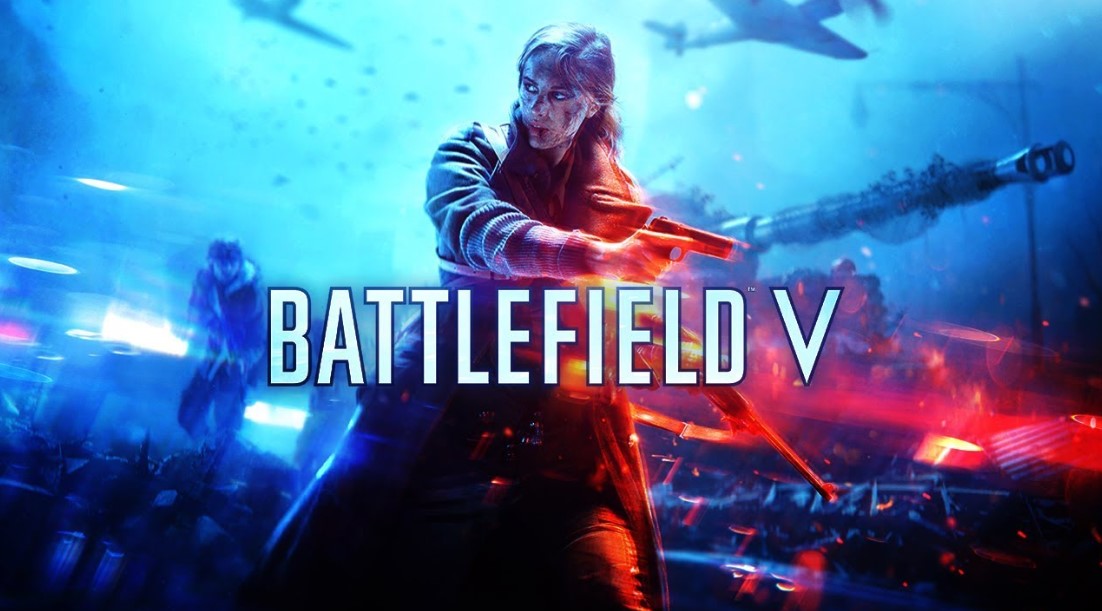 Battlefield is back with its most immersive Battlefield yet.
 
6. Tom Clancy's Ghost Recon: Breakpoint (PS4, PS5, Xbox One, PC)
Tom Clancy's Ghost Recon Breakpoint: Official Announce Trailer
Become a Ghost, an elite member of the Special Operations Forces, and go on a unique mission to Auroa. Due to Skell Technology's hostile turn, the isolated archipelago in the South Pacific has lost touch with the outside world. Your ex-brother-in-arms goes rogue with a special operations group, The Wolves, which has taken control and is looking for you. Navigate the terrain of the island with your crew while saving the civilians.
A mix of RPG and MMO elements, The Division—it's all here. Breakpoint is a nice concept, and it certainly plays well. I would totally recommend it.
Choose this game if you like: 
Spec ops Third Person Shooters
Fun Co-op and solid AI
Good graphics and interesting gameplay
Fun Factor Score: 91/100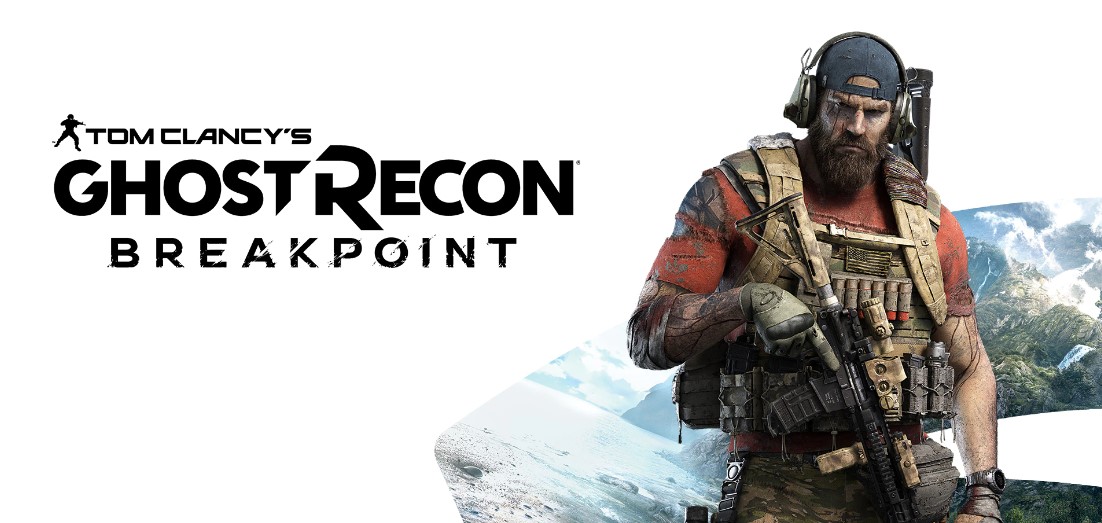 John Bernthal gives an excellent performance as the main villain In Breakpoint.
5. Titanfall 2
Titanfall 2 Single Player Cinematic Trailer 
Titanfall displays a different aspect of war and the military; it displays bonds between soldiers. In our case, it's a bond between a man and a machine.
Titanfall 2 takes you to the Frontier as a militia rifleman with aspirations of becoming an elite pilot. Stuck behind enemy lines, you must team up with a veteran Titan to make an impossible mission come true.
This game has the most satisfying gameplay and traversal out of all fifteen; it's as smooth as butter, the experience is unique with Titanfall, and you feel like you're in full control over your character. Add a greatly crafted story, and you have yourself a story you shouldn't miss out on.
Choose this game if you like: 
Fluid gameplay and traversal
A story enough to make a grown man cry
Futuristic military games
Fun and rewarding multiplayer
Fun Factor Score: 93/100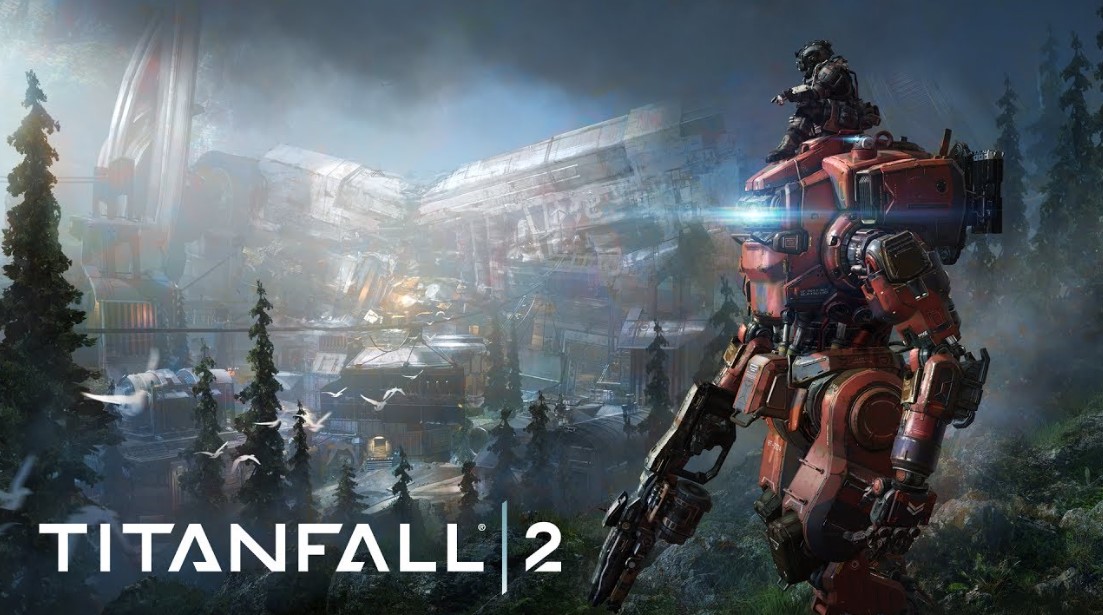 Would you sacrifice yourself for a robot? Titanfall 2 makes you question your view on friendships during war.
 
4. Tom Clancy's Rainbow Six Siege (PS4, PS5, Xbox Series X/S, Xbox One, PC)
Rainbow Six Siege E3 2014 Gameplay World Premiere.
Rainbow Six Siege is a tactical 5 vs. 5 FPS shooter in which you play as a Counter Terrorism Operator. You and your team have different roles and abilities; you either infiltrate and clear the building of the threat or defend the building from the threat, depending on which side you're on.
No other game on this list comes close to Siege when it comes to stakes and thinking; Siege takes tactical competitive multiplayer to a whole new level. You're always fully immersed in the game, and every shot, callout, and second count.
Rainbow Six Siege doesn't just make you play as a soldier; it makes you think like one too.
Choose this game if you like: 
Tactical shooters
Realistic counter-terrorism unit simulation
Careful gameplay
Destructible maps and strategic planning
Fun Factor Score: 95/100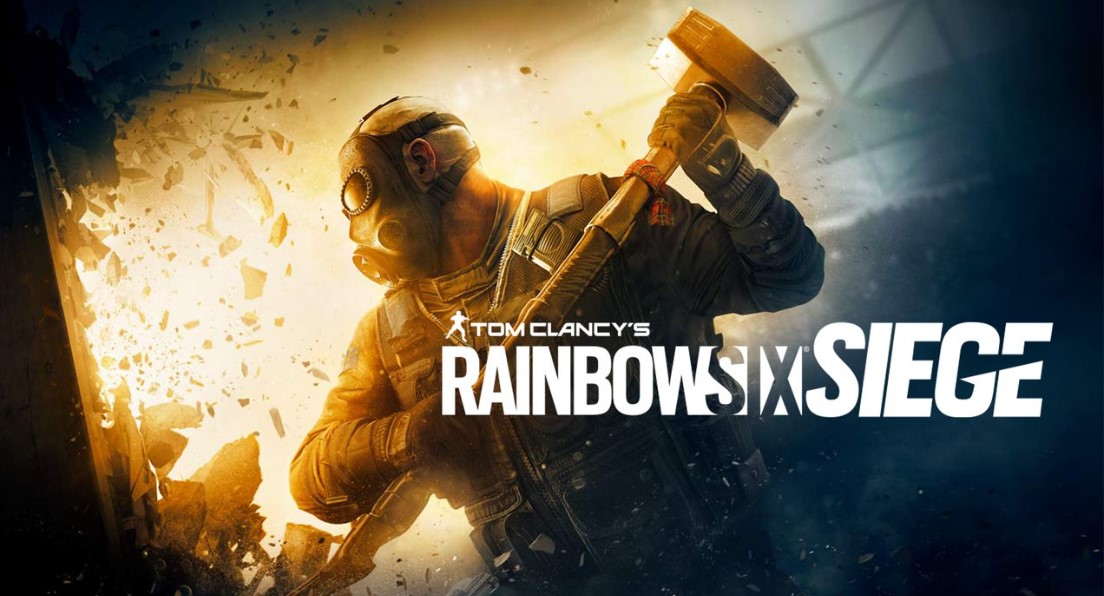 Rainbow Six Siege: a unique tactical experience.
 
3. Call of Duty Black Ops Cold War (PS4, PS5, Xbox Series X/S, Xbox One, PC)
Reveal Trailer | Call of Duty: Black Ops Cold War 
Black Ops: Cold War will drop you into the depths of the Cold War's volatile geopolitical battle of the early 1980s. with a beautiful single-player campaign where you will come face-to-face with historical figures and hard truths as they battle around the globe through iconic locales like East Berlin, Vietnam, Turkey, Soviet KGB headquarters, and more.
Good multiplayer and campaign; good servers; almost no bugs; smooth mechanics. It's what you'd expect from a Call of Duty; they've been doing it the longest.
If modern warfare is too much for you, the cold war is an option. 
Choose this game if you like: 
Cold War conspiracy theories
Smooth gameplay
Stunning graphics
Arcade style games and simple game modes
Fun Factor Score: 96/100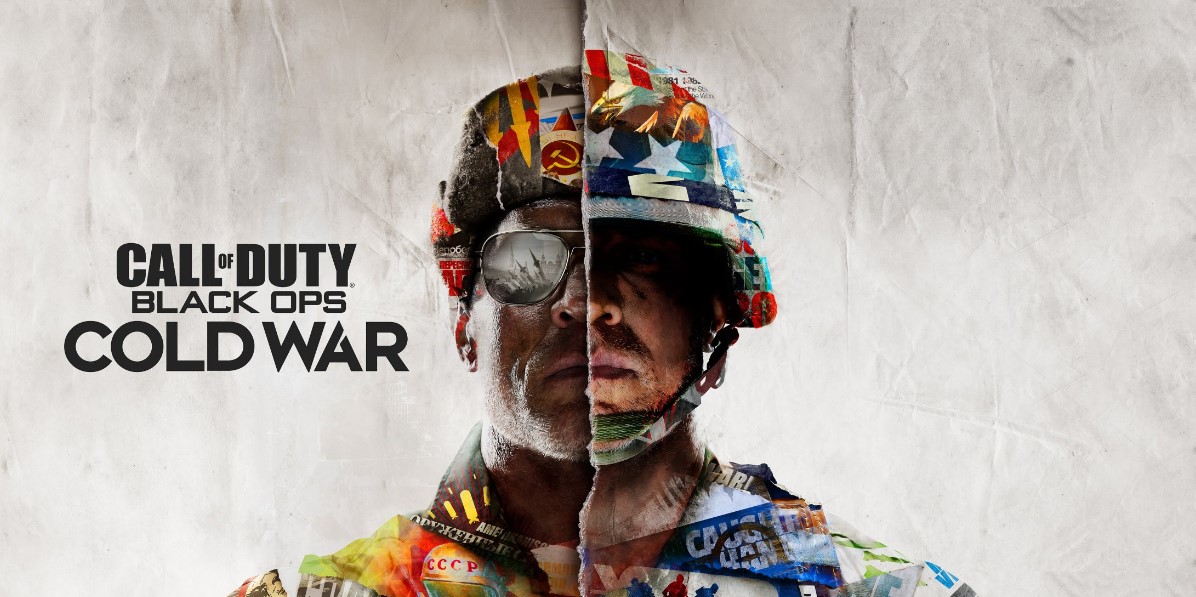 The price of secrets, the price of lies. Cold War is a conspiracy theorist's dream.
 
2. Call of Duty: Warzone 2.0 (PS4, PS5, Xbox Series X/S, Xbox One, PC)
Warzone 2.0 Launch Trailer | Call of Duty: Warzone 2.0
Our second-best military game is actually free-to-play.
Call of Duty: Warzone 2.0 is a Battle Royale mode where you and 150 other players drop into a map, loot a bunch of chests, take out a bunch of enemies, and escape the warzone.
Sounds simple, right? Wrong. Warzones require a lot of tactical thinking and attention, and the stakes are always high. You never know when or where you'll be ambushed.
Gameplay is 10/10 since you're basically playing Cold War and Modern Warfare for free. Trust me, if you want to go through a soldier's head in a hostile warzone, Warzone 2.0 is your choice.
Choose this game if you like: 
Tactical multiplayer FPS games
Smooth gameplay and next-gen graphics
Fully free-to-play experience
A taste of Modern Warfare
Fun Factor Score: 98/100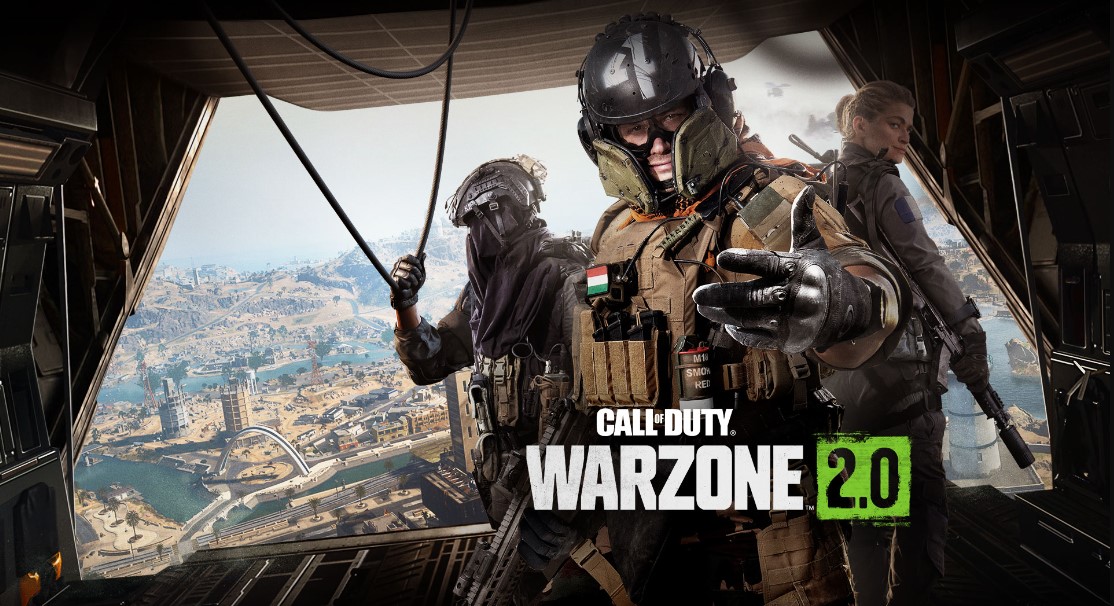 Arguably the best and most famous free-to-play game. Warzone has us all playing.
 
1. Call of Duty: Modern Warfare II (PS4, PS5, Xbox Series X/S, Xbox One, PC)
Call of Duty: Modern Warfare II - World Gameplay Reveal Trailer 
The best, most fun military game on our list is Call of Duty: Modern Warfare II, a continuation of one of the best-selling Call of Duty games in years.
This game is the result of Infinity Ward fine-tuning MW (2019) to perfection. With impressive framerates, ray tracing, and detailed textures, this game is eye candy.
It also provides an action-packed campaign with very interesting missions; you "feel" like a soldier; everything from the vocabulary to the gameplay to the weapon design screams realism, and many Navy Seals vouch for Call of Duty's accuracy.
Choose this game if you like: 
Realistic and accurate shooter/military game
Revolutionary graphics and high-quality textures 
Real-life scenarios and military operations
Fun multiplayer and competitive game modes
Fun Factor Score: 100/100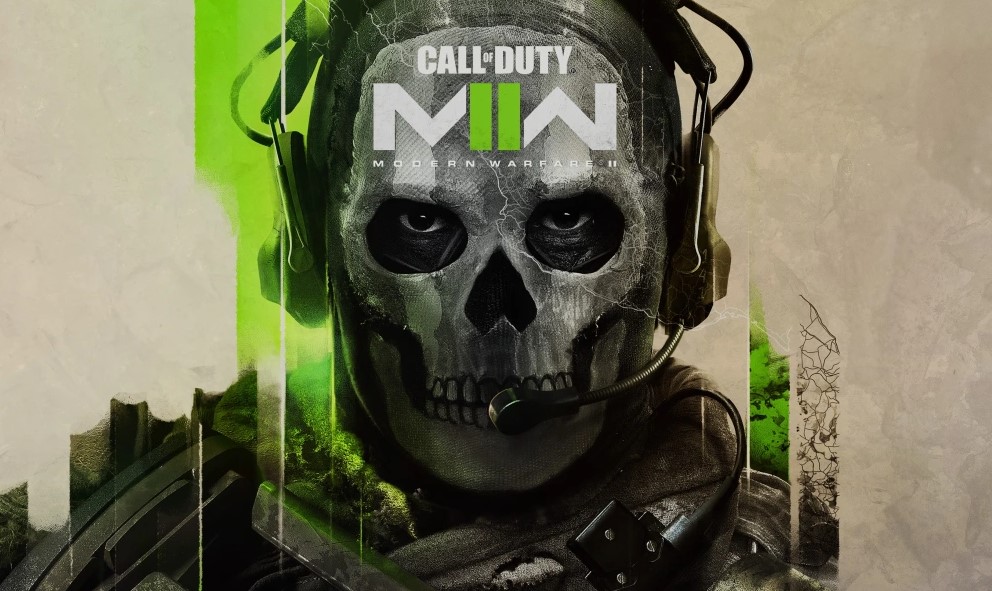 Almost a billion dollars in copies sold in 3 days! Modern Warfare II is recruiting millions of soldiers!
 
Fifteen best military games for PlayStation 5, try them yourself and comment what you think!
You may also be interested in: