[Top 25] Best Military Games for PC (Ranked Fun To Most Fun)
Updated: 02 Jul 2022 7:38 pm
Vietnam War-era soldiers marching through field toward ensuing battle.
Push through the Eastern front and invade the fortified city of Third Reich Berlin. Scurry through the jungles of Vietnam avoiding traps and ambushes. Zoom through the skies at mach speeds in fighter jets and more in these 25 great military games for the PC gaming platform.
25. Rising Storm 2: Vietnam (PC)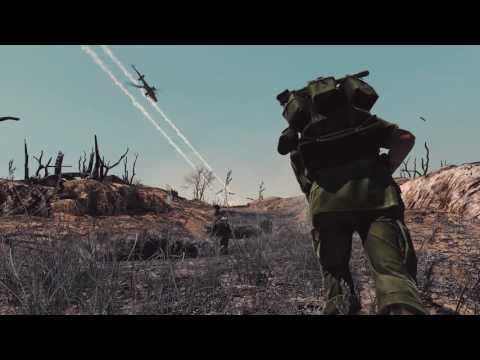 Rising Storm 2: Vietnam Trailer
Experience the gruesome Vietnam War in Rising Storm 2: Vietnam, a first person shooter that drops you into intense 64-player battles on more than 20 maps. Six different armies to play in, each with their own unique weaponry. Customize over 50 weapons including rocket launchers and flamethrowers. As well as choose from a hundred customizable options for your characters and get into the action.
24. Hearts of Iron IV (PC)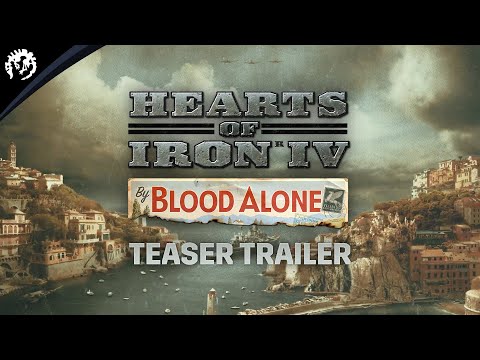 Hearts of Iron Vl Teaser Trailer
A real-time strategy game that offers an authentic experience of World War 2, take the role as the commanding general and lead your troops into battle in Hearts of Iron lV. Engage in various battles, whether it's on land, the sea or in the air. Strategise your use of tanks, ships, planes and ground troops to dominate your enemies. Face a true challenge against up to 32 commanders in online cross platform multiplayer and co-op.
23. GROUND BRANCH (PC)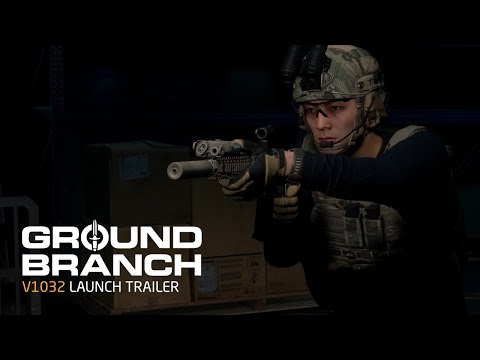 GROUND BRANCH Launch Trailer
Take full control of your paramilitary operator in GROUND BRANCH. Created by developers of Rainbow Six and Ghost Recon, this early access game offers an in-depth tactical experience with movement and weapon handling on par with SEAL Team 6. Communicate with your team to make a plan before infiltrating a base in co-op mode. Or cooperate on the fly while battling other teams in 8v8 multiplayer.  
22. No Plan B (PC)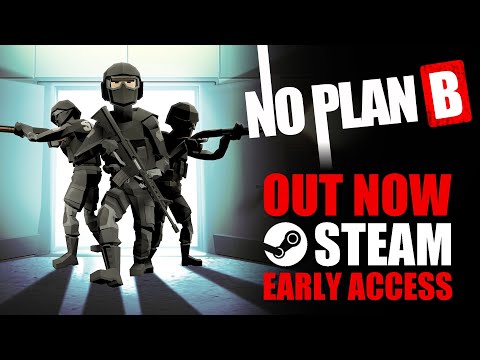 No Plan B Early Access Trailer
No Plan B is a top down perspective strategy game that puts you in control of a squad that is preparing to infiltrate a facility. Whether it's the SWAT team that's been called in for a hostage situation. Or a group of gangsters raiding a bank to pull off a heist. Study the situation and map out routes for each member of the team to take. The smallest mistake is enough for the whole mission to fail so plan and prepare carefully.
21. Pavlov VR (PC)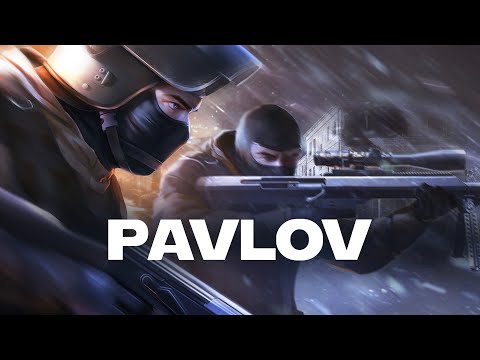 Pavlov VR Trailer
Pavlor VR is currently one of the most popular VR shooters you can play on the PC right now, for good reason. Slide on your VR headset on and dive into realistic, fast-paced combat in modern and WW2 era settings. The game features classic game modes such as team deathmatch, search and destroy, king of the hill and more. Or go offline and play against bots and improve your skills in the practice range.
20. Ravenfield (PC)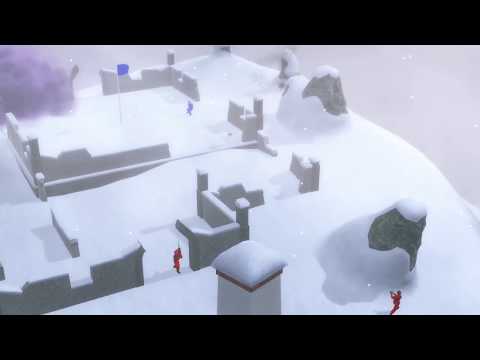 Ravenfield Trailer
Get into the fighting spirit and take up arms as a Blue soldier against the pesky Reds in Ravenfield. It is a singleplayer, first person shooter sandbox game that pits you against a team of AI enemies with a team of Blue AI allies. The game is easy to pick up and offers a well-balanced blend of tactical warfare and wacky fun. Create your own maps, weapons, vehicles and even your own witchcraft to take down the Reds. 
19. Black Squad (PC)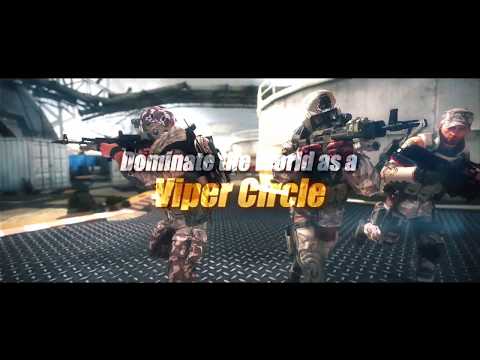 Black Squad Trailer
A free to play and popular FPS game, Black Squad offers a loads of content for players to drench hours into. Play as a total of ten characters and customize them with the almost 500 skins available. Never go bored with the highly competitive matches that take place in 10 game modes and 48 maps. Almost a hundred weapons to unlock, customize and dominate the gunfights with.
18. Total War: THREE KINGDOMS (PC)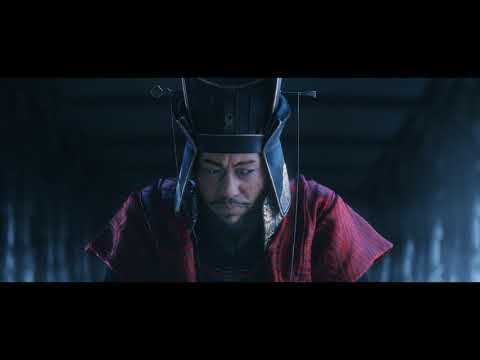 Total War: THREE KINGDOMS Cinematic Reveal Trailer
The year is 190CE in China, choose one of the 12 legendary Warlords written in Chinese epics to lead your army into battle in this turn-based and real-time strategy. Unite the fractured lands of China and create your own dynasty that'll be told about for centuries. Form alliances and friendships to fuel the conquest of your enemies. 
17. Foxhole (PC)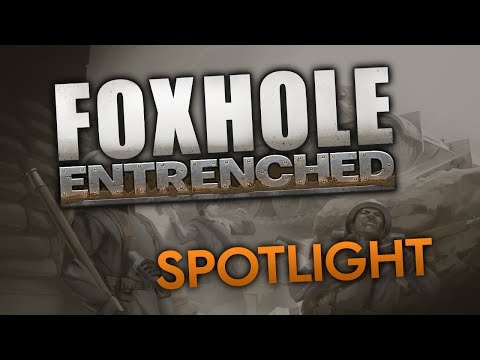 Foxhole Entrenched Update Trailer
Set in a timeline where the world wars never ended, Foxhole is a massive multiplayer sandbox game where battles continue on for weeks. Become another one of the thousands of players shaping the everlasting war. Choose a role in the war effort and do anything to help your side win the battle. Join the frontlines as an infantryman or create the weapons that are used on the frontlines. 
16. Tom Clancy's Ghost Recon Wildlands (PC, PS4, XBOX ONE)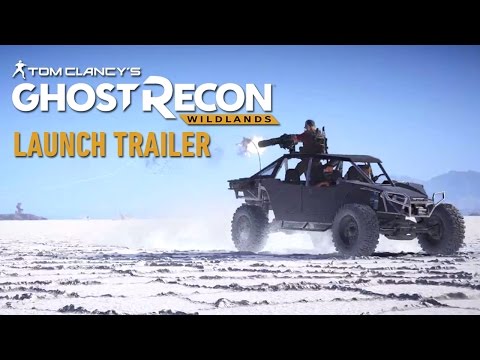 Tom Clancy's Ghost Recon WIldlands Launch Trailer
A vicious drug cartel is becoming more violent than ever in Bolivia. Their goal is to create the most extreme Narcos controlled state ever. Become the ultimate Ghost and stop their plans with the help of 3 Ghosts by your side in this massive, class-based tactical shooter. Customize your Ghost appropriately for the mission at hand with the right gear, weapons and perks. Prove your skills in the 4v4 PVP mode, Ghost War, when the cartel henchmen are no longer a challenge.
15. ACE COMBAT 7: SKIES UNKNOWN (PC, PS4, XBOX ONE)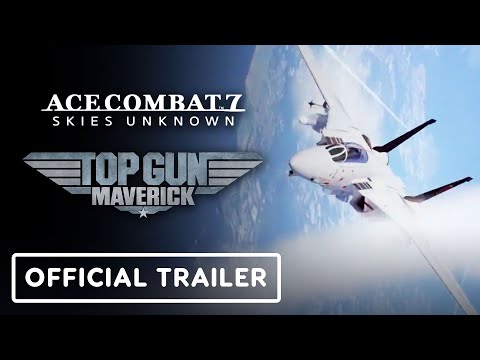 ACE COMBAT 7: SKIES UNKNOWN Top Gun Maverick Trailer
Rule the skies as an ace pilot in ACE COMBAT 7: SKIES UNKNOWN. Take full control of your fighter jet with 360 degree movement and camera control. Enjoy the scenary of photorealistc environments when cruising through the skies. Be immersed in every dogfight with innovative combat mechanics.
14. World of Tanks (PC, XBOX ONE, PS4, iOS, ANDROID , NINTENDO SWITCH)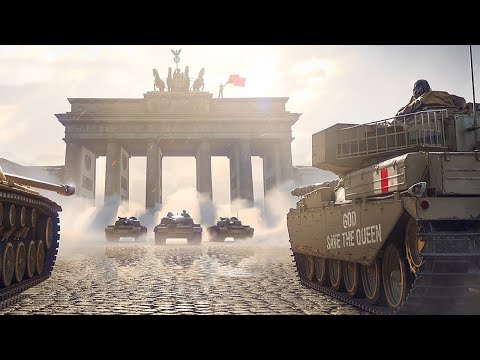 World of Tanks Trailer
There are over 600 tanks to drive into battle with in this massive multiplayer, free-to-play military game. Find the right tank for you and personalize it with the weapons, camos, paints, emblems  and equipment that you want on it. Stategise with your team and show the enemies no mercy. Millions of players are online everyday so there's endless battles to jump into quickly.
13. Project Wingman (PC, XBOX ONE)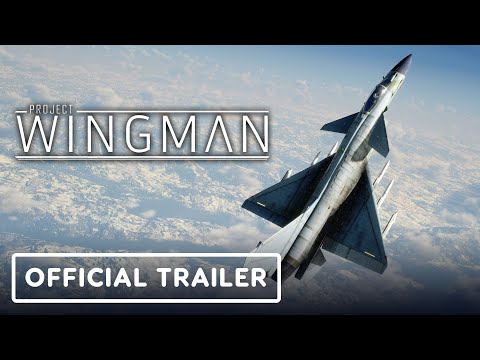 Project Wingman Official Trailer
Project Wingman strikes the balance between absolutely thrilling aerial combat and simple, easy to pick up mechanics so that no one is left out of the fun. Annihilate your targets in the campaign with state-of-the-art weaponry while zooming through the skies with insane speed in one of the 20 aircrafts at your disposal. Take down ace squadrons and bosses in Conquest Mode, a territory capture game mode.  When you're ready for full immersion, put on your VR headset and slide your mouse & keyboard to the side.
12. VTOL VR (PC)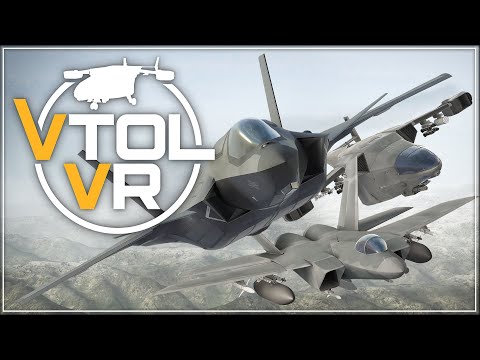 VTOL VR Trailer
Created specifically for Virtual Reality, VTOL VR puts you in control of technologically advanced fighter jets in this combat flight game. With realistic physics and vehicle systems, it is also one of the most popular flight simulators. Take on various challenges and story missions in the singleplayer mode. Join the PvP and PvE missions with other pilots online. Create your own maps and missions as well.
11. World War 3 (PC)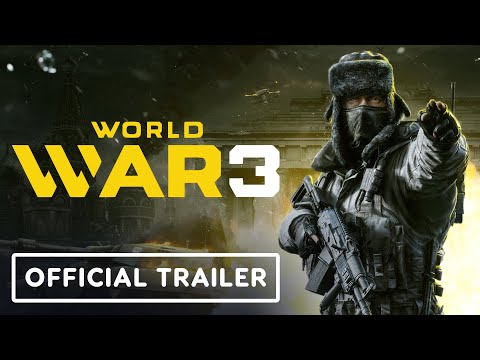 World War 3 Trailer
World War 3 is a tactical multiplayer FPS set in a modern day conflict in Eastern Europe. Attack the enemy as a foot soldier, drive into battle in a tank and call in aerial support. Experience realistic gun fights of 20 vs. 20 gameplay in the streets of Berlin, Moscow, Warsaw and other cities in the region. 
10. Company of Heroes 2 (PC)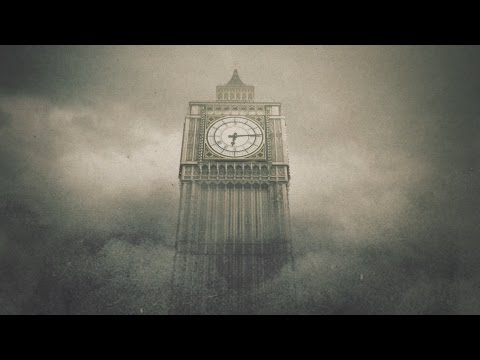 Company of Heroes 2 Trailer
Experience the European warfront of World War 2 like never before in Company of Heroes 2. Considered one of the greatest World War 2 strategy games of all time. Command one of the five armies and calculate your next move carefully in this stellar real-time strategy game. Each army has a playstyle best suited for it along with a certain time of the game(early game, mid game, late game) when they are at their most powerful.
9. Titanfall 2 (PC, PS4, XBOX ONE)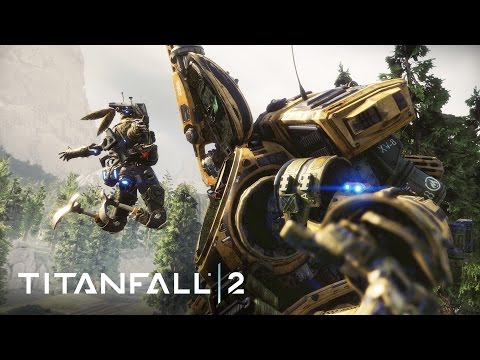 Titanfall 2 Gameplay Trailer
One of the most futuristic FPS titles in recent years, Titanfall 2 lets you literally jump into the seats of Titans, powerful mechas, as a Pilot. Use the powerful, combative technology of Titans to dominate the battlefield. Or wreck the enemy as a lone Pilot with superior mobility and weaponry without any need for your Titan. Experience the exhilarating story campaign then jump into the highly acclaimed multiplayer.
8. Insurgency: Sandstorm (PC, PS4, PS5, XBOX SERIES X/S, XBOX ONE)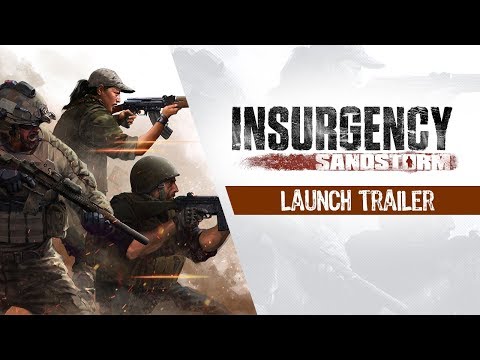 Insurgency: Sandstorm Launch Trailer
Extremely lethal close quarters combat resolving around team-based multiplayer will pump your adrenaline in Insurgency: Sandstorm. Teamwork is absolutely crucial, no matter how small the objective may seem. Play intense PvP in 14 vs. 14 or 8 player co-op in a war-torn Middle Eastern environment. Tweak your weapons and character to your liking with the most in-depth customization system so far in the series.
7. Hell Let Loose (PC, PS5, XBOX SERIES X/S)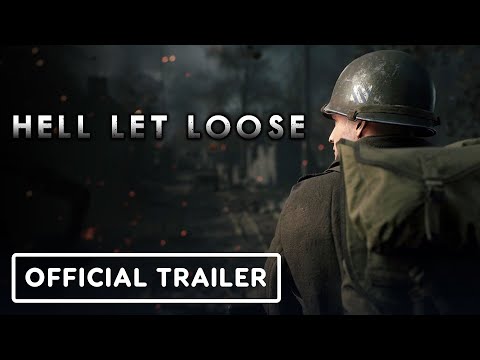 Hell Let Loose Trailer
Hell Let Loose is without a doubt one of the most hardcore FPS games ever made. Engage in chaotic 50 vs. 50 battles in the most famous battles of World War 2. Realistic recoil and weapon handling creates a challenging yet rewarding gunplay to the game. Try out the 14 different classes  to help your team win the battle. Use dozens of WW2 era weapons and combat vehicles such as the Sherman tanks. Coordinate with team to build barriers for stronger defenses against enemies.
6. Battlefield V (PC, PS4, XBOX ONE)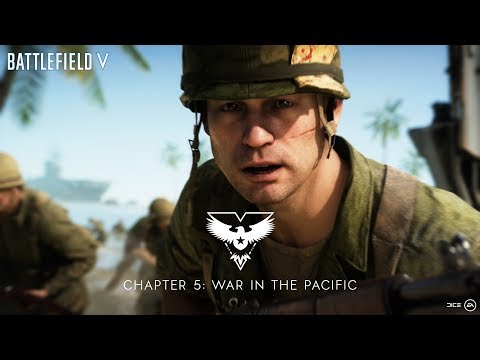 Battlefield V Pacific Expansion Trailer
The popular Battlefield series can never get enough of World War 2 and Battlefield V is yet another entry that returns to the great war.  Play as one of the four classes as your team captures bases and plunge deeper into large scale war. Such as heal and revive your teammates as a medic. Or take out enemies from afar as the Recon sniper. Control the land as an expert tank commander. Take on enemy ace pilots and dominate the skies, eventually the whole battlefield.
5. Tom Clancy's Rainbow Six Siege (PC, PS4, PS5, XBOX ONE, XBOX SERIES X/S)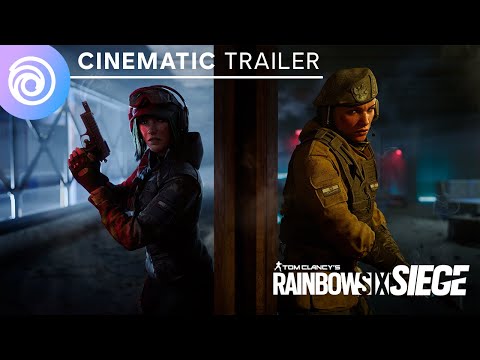 Tom Clancy's Rainbow Six Siege Cinematic Trailer
Fierce close quarters combat and high environment destructibility are a few of the hallmarks of the highly competitive Rainbow Six Siege. One round can be slow and steady while the next goes 0-100 in the matters of seconds. Set up traps and various defensive systems to fortify your base while on defense. Infiltrate the stronghold by any means and destroy targets and objectives when tasked for offense. 
4. Counter Strike: Global Offensive (PC)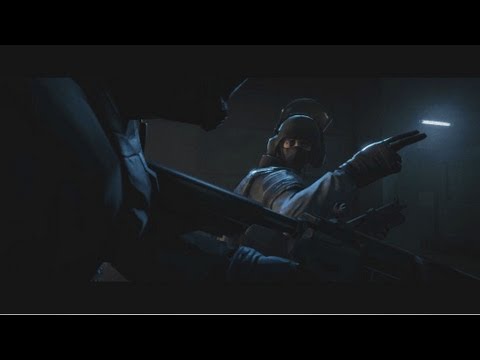 Counter Strike: Global Offensive Trailer
As one of the most influential shooter series of all time, Counter Strike: Global Offensive continues the legacy without fail. The team-based game features new and classic game modes, maps, and weapons. As well as updated gameplay mechanics for current generation of gaming,
3. ARMA 3 (PC)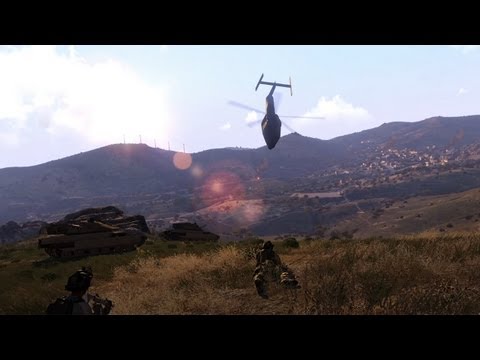 ARMA 3 Trailer
ARMA 3 is one of the most authentic military sandbox video games to date. Battle enemy forces on the highly detailed, open-world 300 square kilometer map of an Mediterranean island. Attack as a foot soldier, drive in the heavy armored vehicles or take control of lethal aircrafts. Play through the story mode as a soldier named Ben Karry or dive into the massive multiplayer in official and unofficial game modes. Create your own maps and game modes to share with the Arma community. 
2. War Thunder (PC, PS4, PS5, XBOX ONE, XBOX SERIES X/S)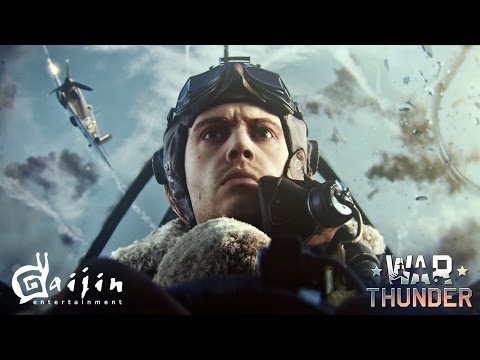 War Thunder Cinematic Trailer
In War Thunder, planes, assault helicopters, land forces, and naval ships cooperate in a realistically competitive fight. You can select from more than 2000 vehicles and a vast array of battle situations, many of them exclusive. You may find yourself blasted by your pursuers from the bombers tower, protecting your teammates on the ground from air attacks from the anti air arteillary, shooting down enemy planes in firestorms from numerous missile launchers, or trying to sink enemy warships from the fast attack boats torpedoes. 
More than 2,000 intricately detailed planes, helicopters, tanks, naval vessels, and other fighting vehicles are meticulously researched using historical documents and existing sources. Intense PvP experiences on full-scale battle missions with varying difficulty settings to suit all play styles and levels of experience.
1. Squad (PC)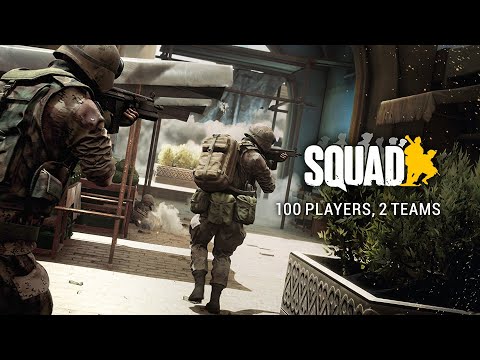 Squad Trailer
Squad is a multiplayer large-scale combined arms shooter that focuses on realism in battles via teamwork, emphasizing a strong mechanic of team bonding, and facilitating coordination, tactics, and large-scale planning. It features 20 large maps, combined arms gameplay that relies on vehicles, and a constructed playerbase, creating an immersive gaming experience, featuring lightning fast decisions during realistic-scale gunfights. 
Pitting multiple traditional and unconventional factions against one another, Squad is designed to provide authentic battle experiences while being a part of something bigger than oneself. Choose a faction and be part of a nine-person squad, joining a group of up to 50 other players in an intense, big-scale battle.. Squads include U.S. Army, Russian Ground Forces, British Army, Canadian Armed Forces, Australian Army, Middle East Coalition, and irregular militias and rebels, each with their own unique arsenals.
You may also be interested in: