Top 25 Upcoming Action Games for PC (2019-2022)
Updated: 17 Jul 2018 4:27 am
The Top 25 Most Anticipated Upcoming Action Games 
We as gamers are always looking forward to the newest games coming out. With video game companies constantly producing games, it can be hard to decide what games to spend your money on. If you are a fan of action games such as Halo, Borderlands, or Gears of War, then check out this list of top 25 upcoming action games for PC (2019-2022).
25. BORDERLANDS 3
Watch this teaser of Borderlands 3
With the wide success of the previous Borderlands games, the announcement of Borderlands 3 has been widely anticipated. As of now there has not been any official confirmation of Borderlands 3, but 2K has unofficially confirmed that they are in production. With many fans hoping for at least a 2019 release date, they can expect to find themselves in the world of Pandora.
It has also been rumored that Elon Musk's Flamethrower will be added to the game, as well as beloved character, Tiny Tina, making a return. In addition to these rumors, it has been speculated that players will be able to visit the world of Elpis as well
Tiny Tina all grown up.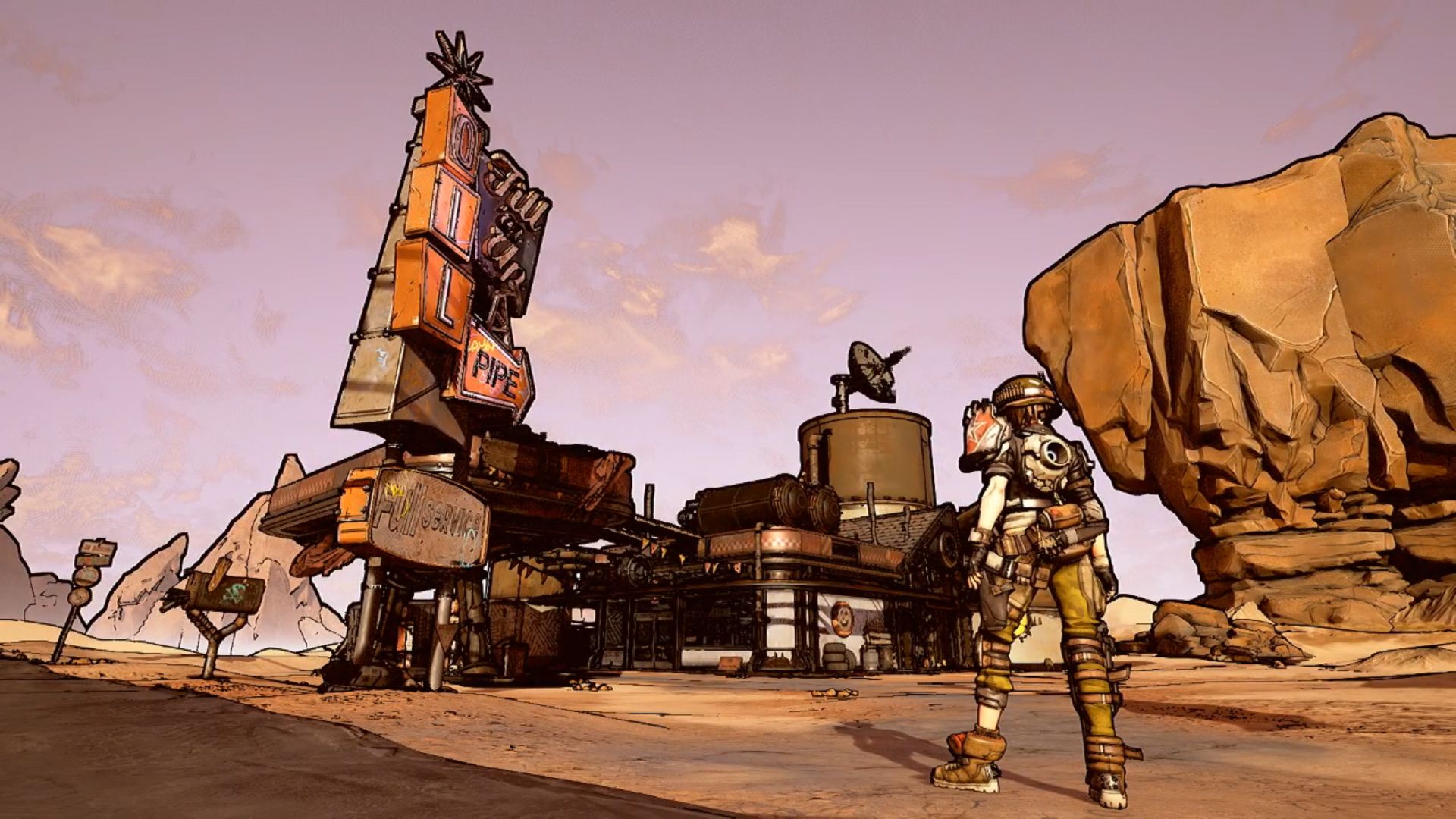 Tiny Tina standing in front of an oil pipe line. 
24. DYING LIGHT 2
Check out this video of Dying Light 2
Set in an open zombie apocalypse world, Dying Light 2 will likely be your average mow them down zombie shooter. Expanding and increasing the parkour system from the first game, Dying Light 2 will allow players to perform insane maneuvers to escape zombie hoards. Not much is known about the story right now, but many of the game mechanics from Dying Light will return in this sequel. There will be a decision-making system throughout the story that will have different consequences based on players answers.
In the first Dying Light players often found themselves shooting at zombies relentlessly as they tried to survive. That aspect still remains, but being set in a dying city, Dying Light 2 has added city factions, so players will need to be on the lookout for other survivors trying to gain an edge.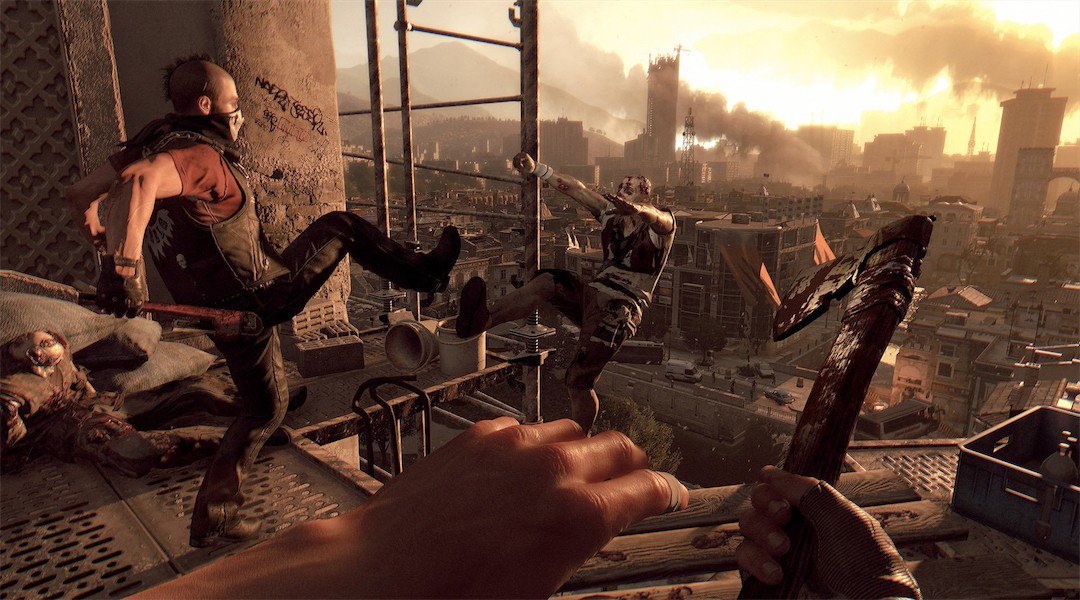 Player kicking an enemy from a tall building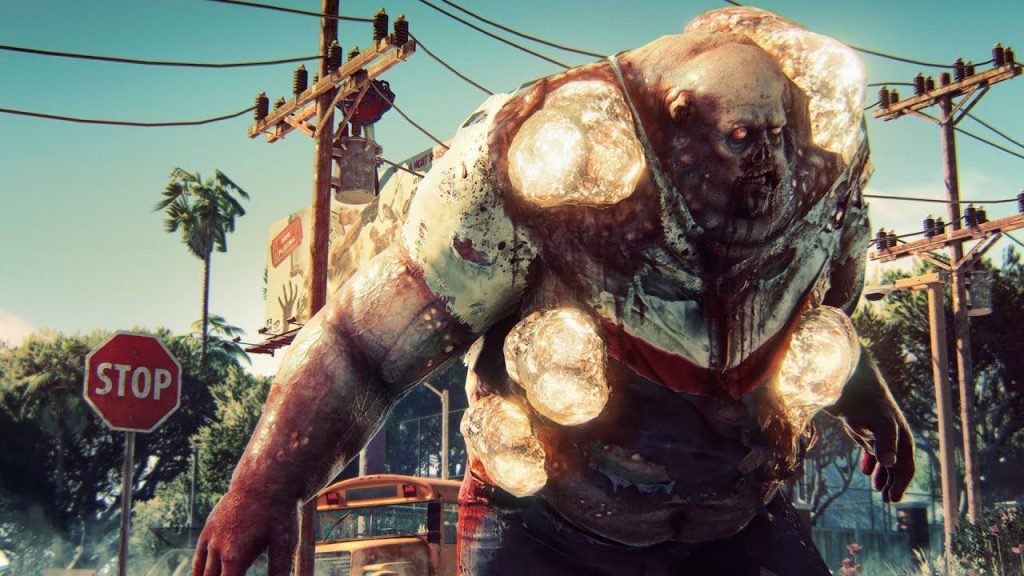 Ugly mutant comes in for a kill.
23. HALO INFINITE
Check out the Halo Infinite announcement trailer from E3
One of the most decorated and fan loved franchises returns later this year with Halo Infinite. Going more back to the Halo roots, Infinite will put a major focus back on Master Chief in the all new storyline. This new installment will pick up right after the events of Halo 5. There are a lot of speculations surrounding Halo Infinite with regards to storyline and setting, but nothing concrete.
Not much is known about the gameplay right now, but it can be expected that developer 343 Industries will build upon the mechanics of previous Halo titles.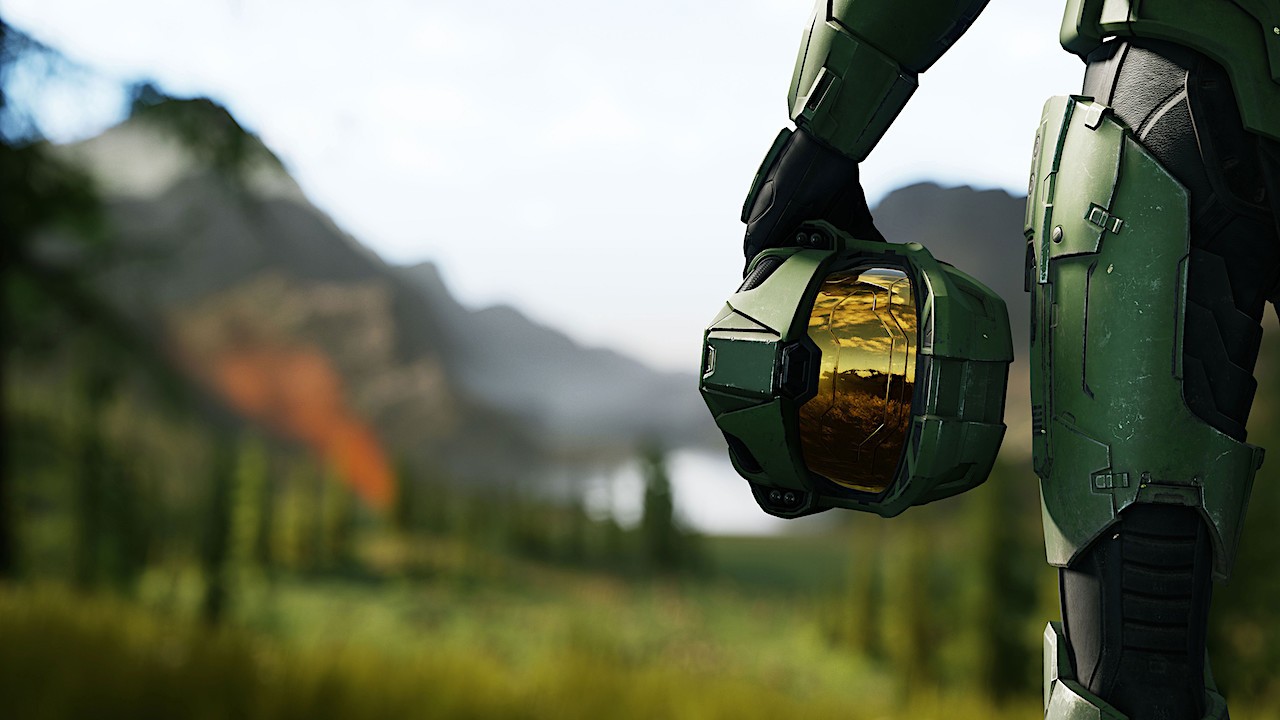 Master Chief starring off into the mountains.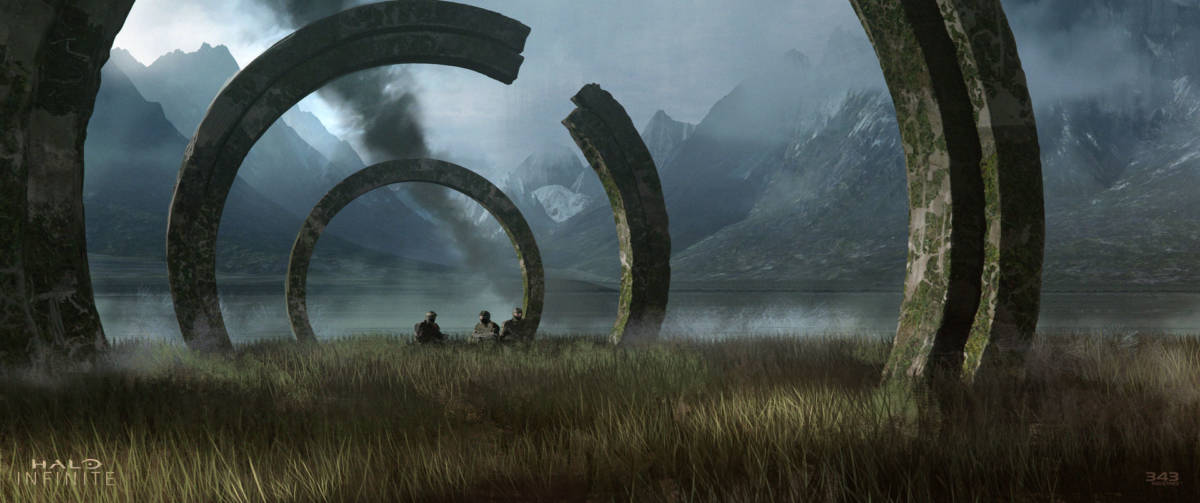 Is this a mysterious new planet or an old one?
22. DOOM ETERNAL
 Watch this Doom Eternal teaser trailer. 
Doom Eternal is a direct sequel to the first-person shooter, Doom (2016). Players will once again have a chance to face off against the forces of Hell. Players will be able to take on some classic Doom enemies as they travel across multiple dimensions. Doom Eternal will also introduce an array of new demons and a number of new abilities and weapons to fight them. These new abilities will be needed as it is rumored that there will be twice as many demons in Doom Eternal. Fans of Doom will be able to have a sneak preview of the game later this year and should start looking for it on shelves in 2019.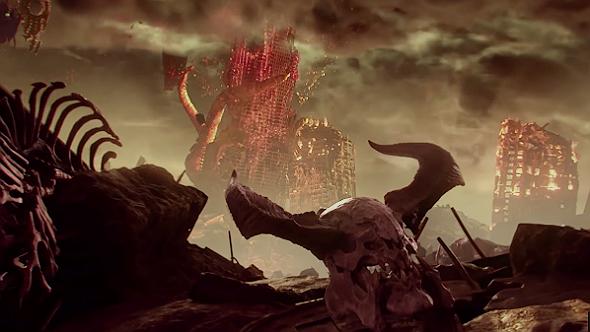 Ruins found in the new Doom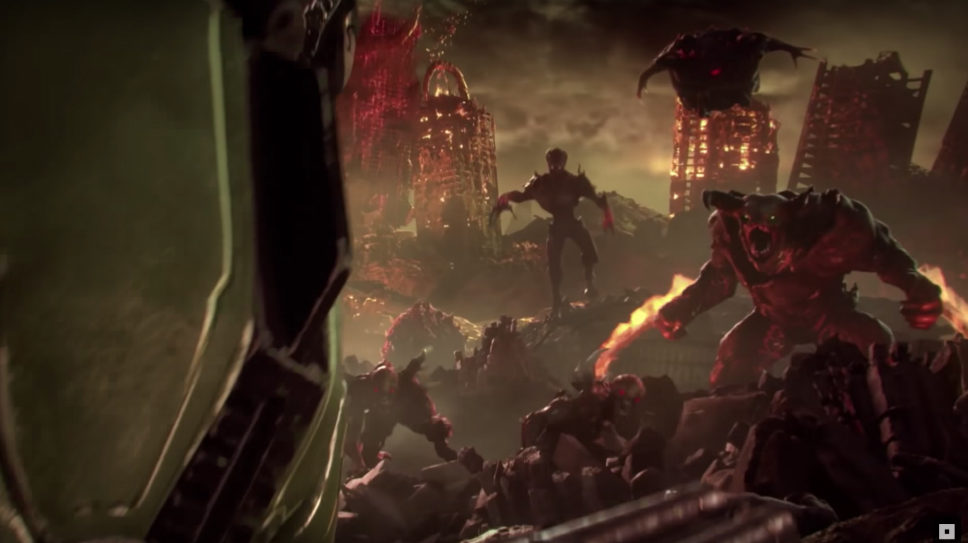 Demons coming out of the pit of Hell
21. THE ELDER SCROLLS 6
The Elder Scrolls 6 announcement teaser
Elder Scrolls Skyrim is one of the most beloved games on the market. Now that Elder Scrolls 6 has been announced, the hype has reached a peak and fans everywhere are scouring for information. However, there is very little information to be found about Elder Scrolls 6. Plot, setting, and gameplay are still under wraps. All we know for sure is the Elder Scrolls 6 has been officially confirmed and players will be able to return to the world of Tamriel. Unfortunately, the awaited return is likely a few years away, possibly 2020 or 2021?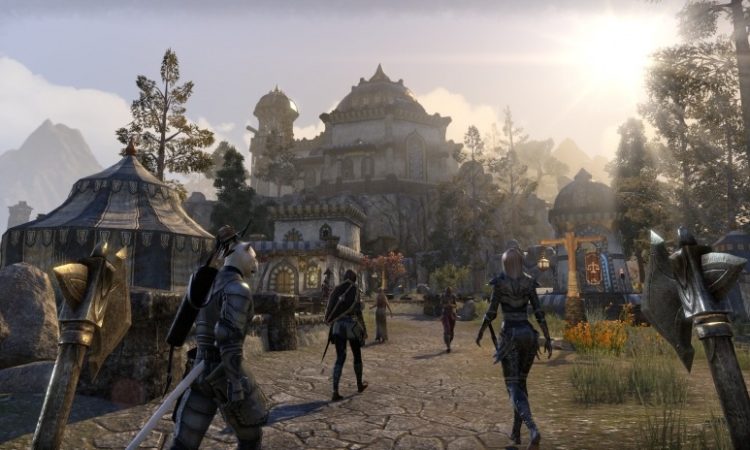 New town possibly in Tariel.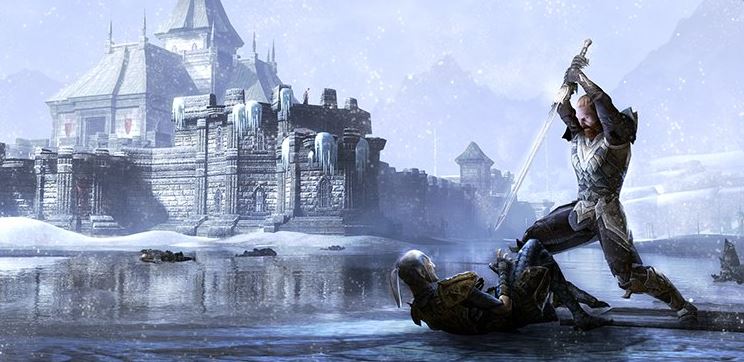 Going in for the kill.
20. DEVIL MAY CRY 5
Limited footage from Devil May Cry 5
It has been ten long years since we had Devil May Cry 4 released. It now has been officially confirmed that the 5th installment is on its way. Longtime favorites, Dante and Nero will be returning in Devil May Cry 5, poised and ready to fight demons. DMC5 will be a direct sequel to the 4 and it is something we have all been craving for years and years.
Players will be able to play as Dante and/or Nero, both looking much older since the last game. Nero has a mechanical arm that will help players slingshot across maps. Using his sword, it seems players will be able to partake in a hack and slash environment.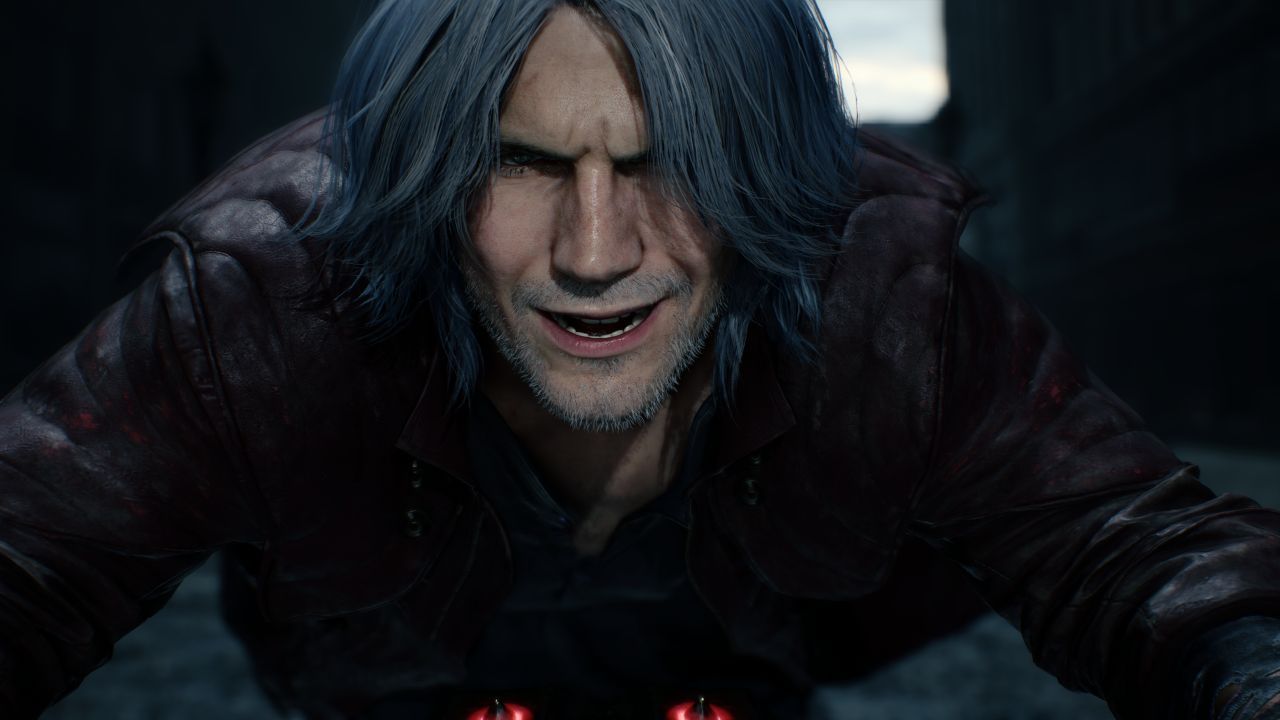 Protagonist looks on in anguish.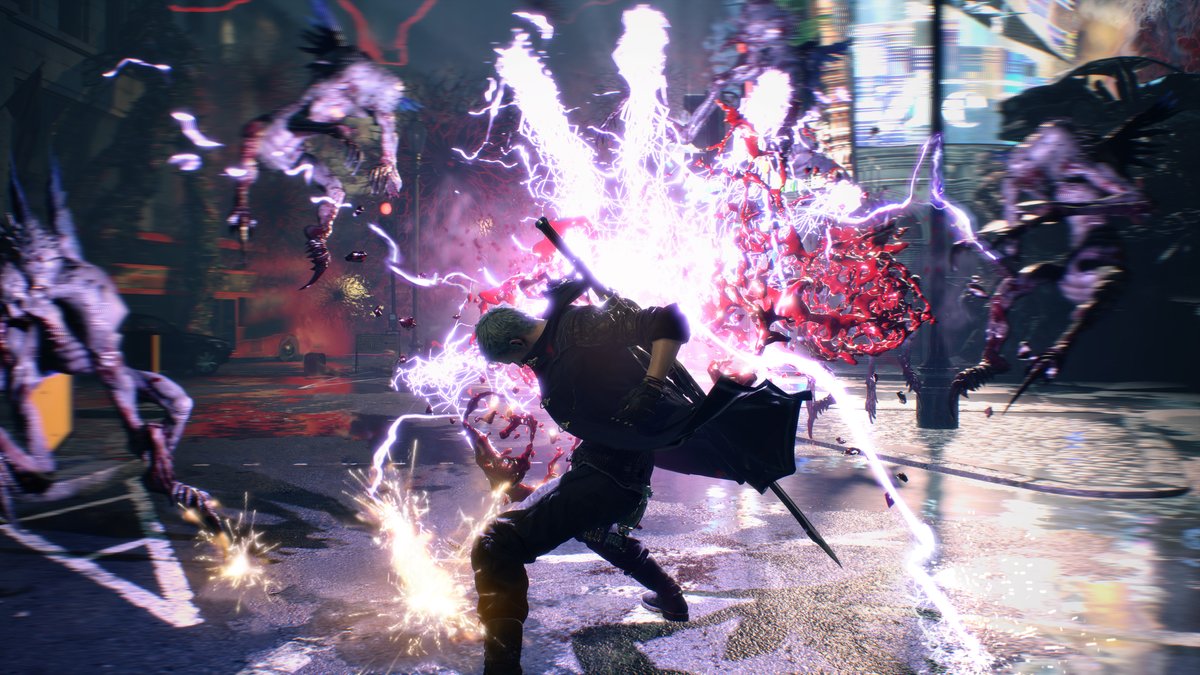 Using some new moves to destroy demons. 
19. WOLFENSTEIN: YOUNGBLOOD
Watch this reveal trailer of Wolfenstein: Youngblood
There is nothing better than being able to kill Nazis in the Wolfenstein series. Now, players will be able to do so co-op as they play as BJ's twin daughters. Youngblood will introduce players to a new generation of Nazi killers. The story is set 19 years after the events of Wolfenstein II.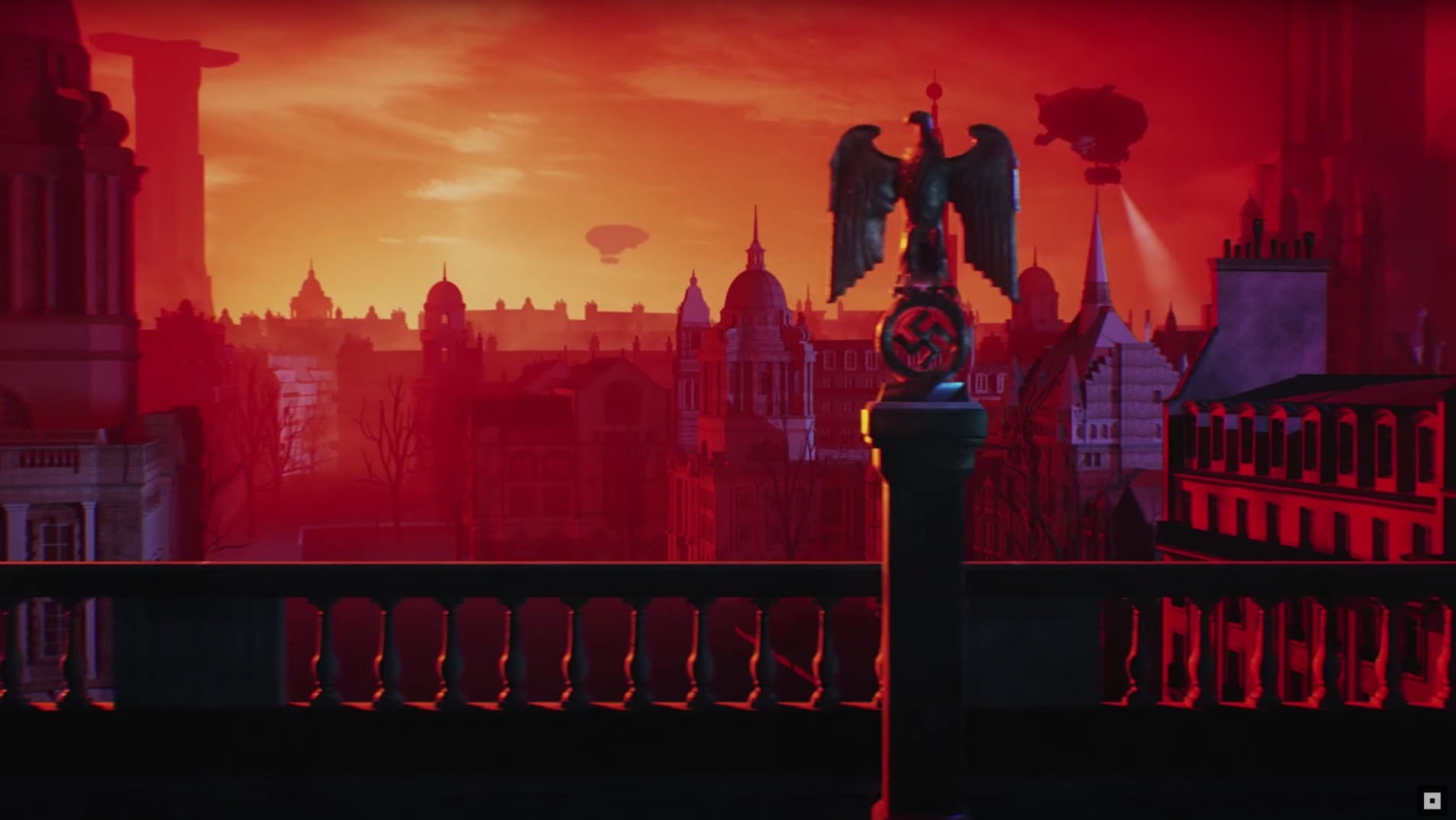 Nazi Swastika looks out over a red city.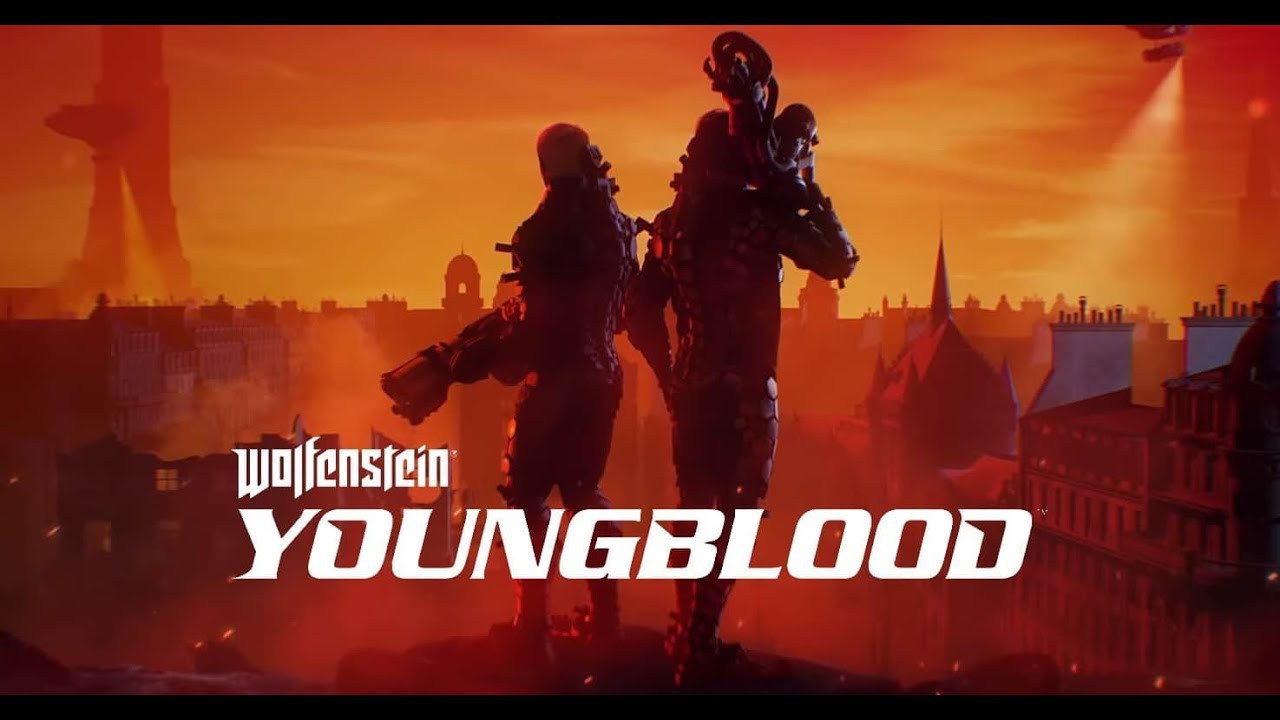 Cover banner for Wolfenstein Youngblood, featuring BJ's twins.
18. ANTHEM
Watch this gameplay trailer of Anthem.
Anthem is a third-person open world shooter that is set to be released in February of 2019. The game will allow players to play as one of four characters who done the exosuits known as "Javelins".  These suits can be customized by each player as the game progresses. It reminds me a little of Destiny. Anthem will allow players to build non-romantic relationships with NPC's. Players can join with three friends and explore the world set up in Anthem while fighting monsters and competing against other players in the shared world.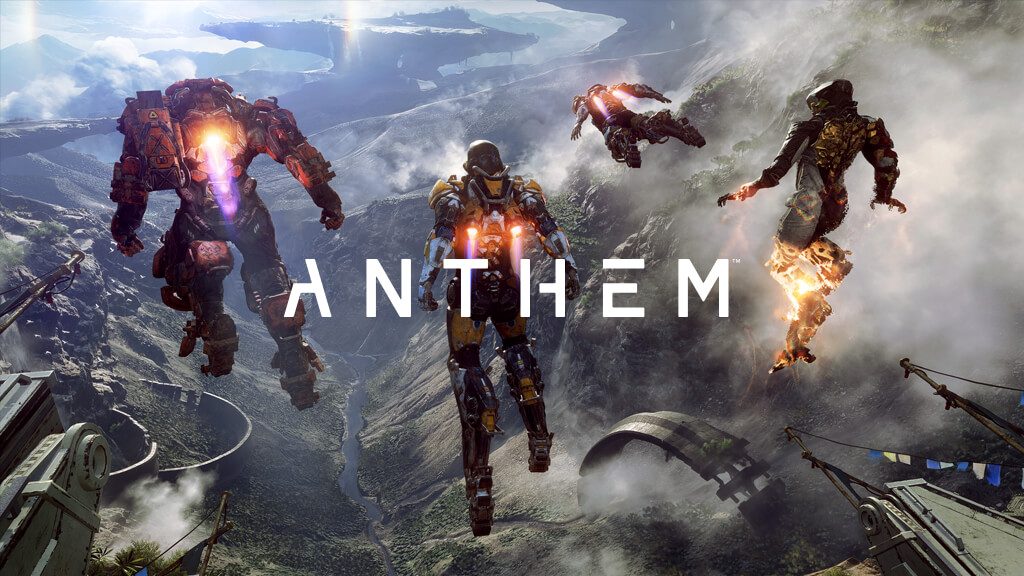 Players fly around in their new exoskeleton suits.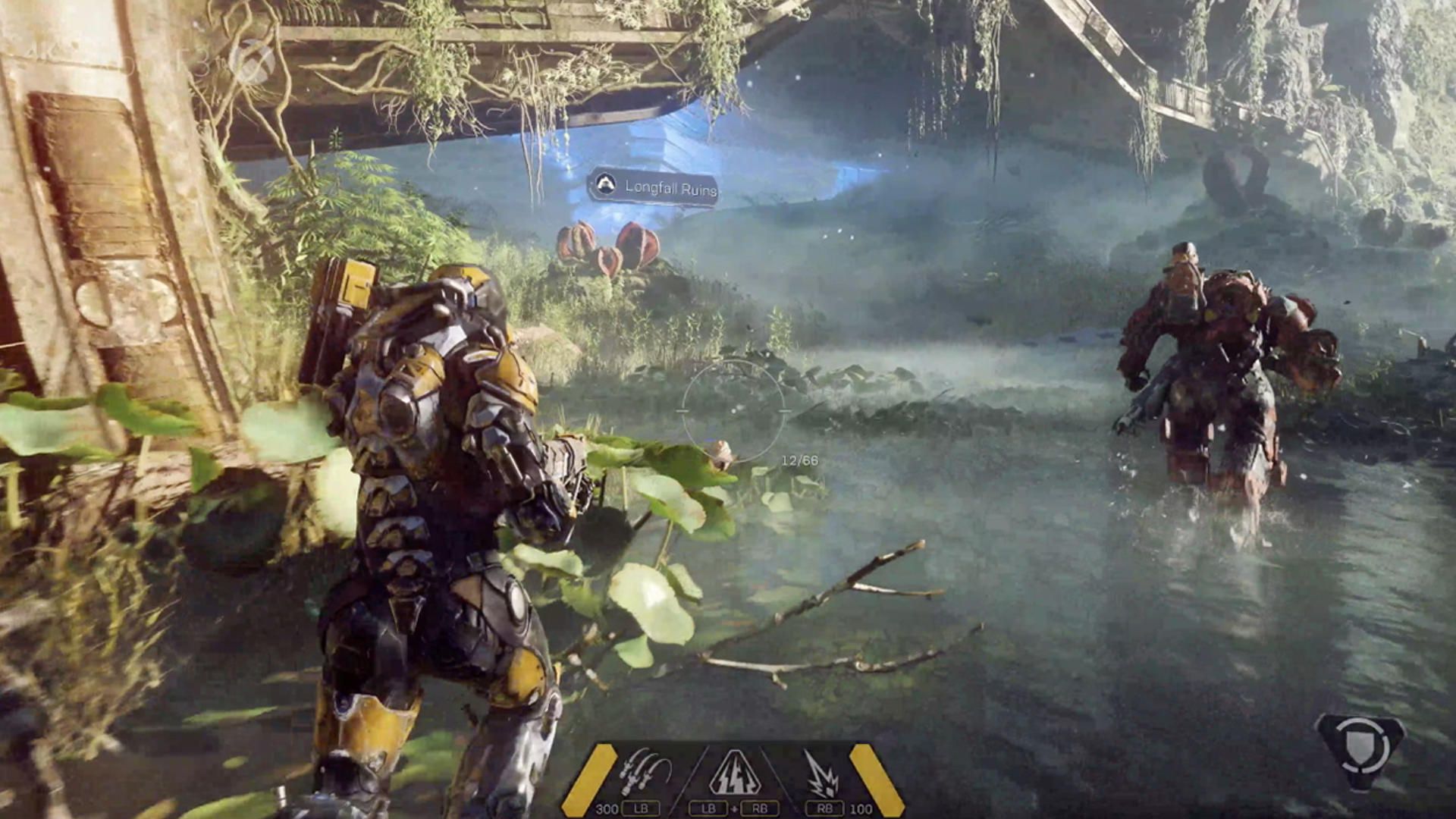 Enemy comes in for an attack across water. 
17. SEKIRO: SHADOWS DIE TWICE
Watch this video of the Ninja based game, Sekiro: Shadows Die Twice.
Sekiro is one of the few games on this list that has been designed to be a single player experience from the beginning. Sekiro will place players in a world where they take on the role of Ninja. Not much is known about the game at this point, but the mechanics will be based around the fact that you are playing as a ninja, so expect some stealthy artistic moves.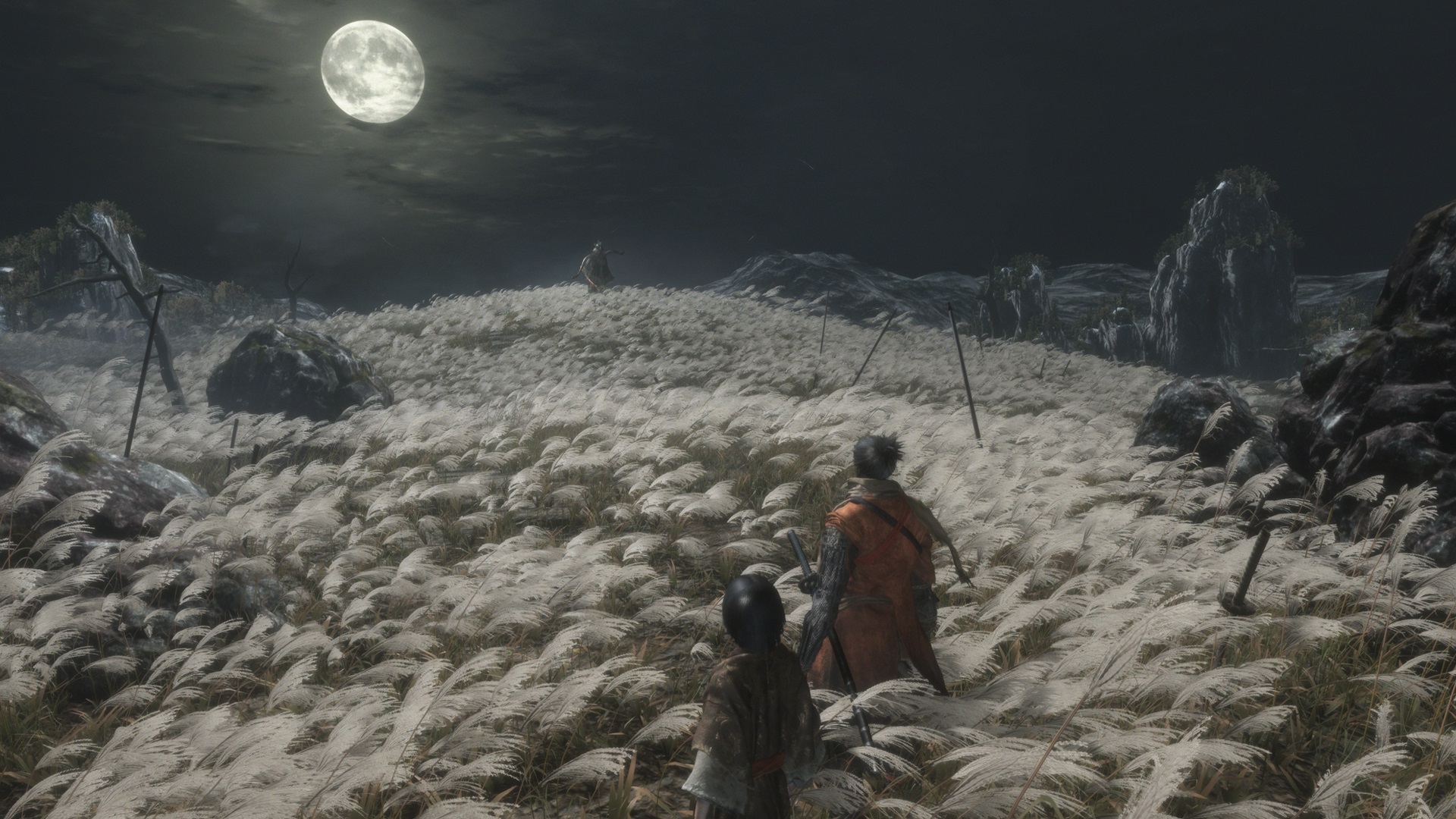 Player see's an enemy across a wheat field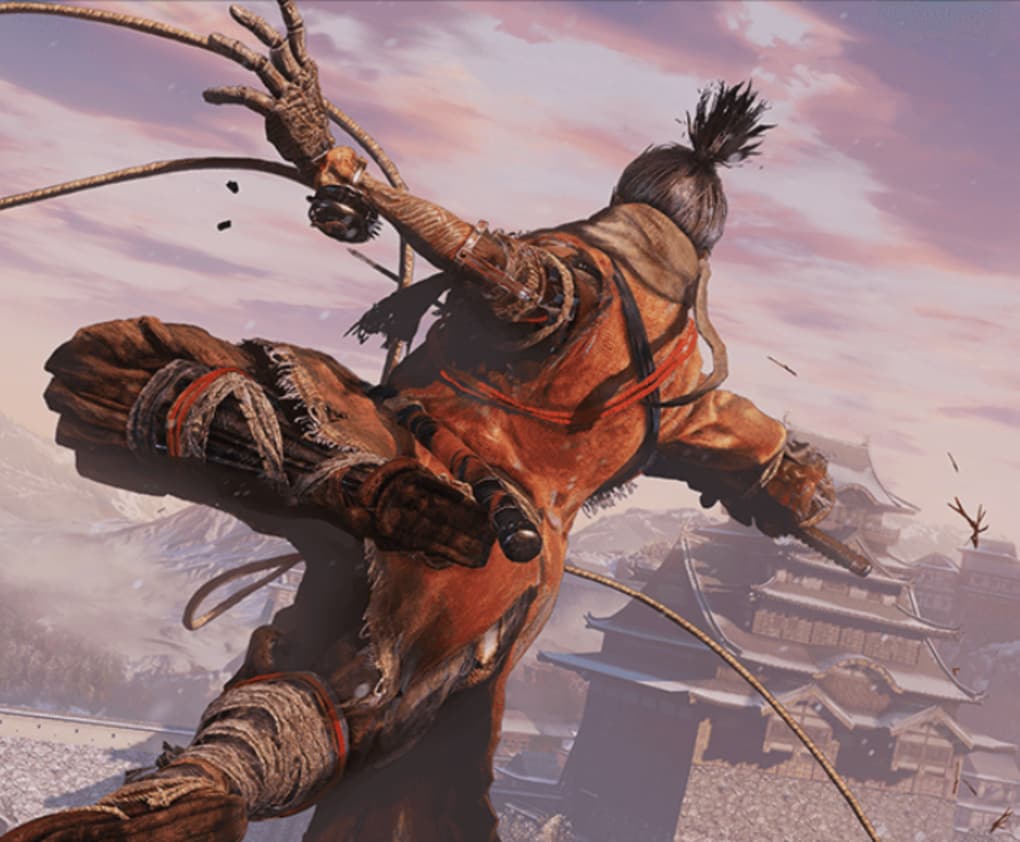 Jumping across rooftops like any good Ninja.
16. GEARS OF WAR 5
Check out this video of Gears of War 5
One of the top shooters out there returns with Gears of War 5. Picking up where GOW4 left off, players will be able to play as new female protagonist, Kait. This is something that players and fans have been calling for in the past few years. Sometime in 2019 players will be able to follow Kait as she follows her own personal mission, breaking the chain of command. It is safe to say that Gears of War 5 will follow the other games in the franchise with third-person shooter mechanics and the beloved chainsaw. This game has been an Xbox exclusive but with Microsoft's new play anywhere, it is likely that we will be able to play Gears of War 5 on PC as well.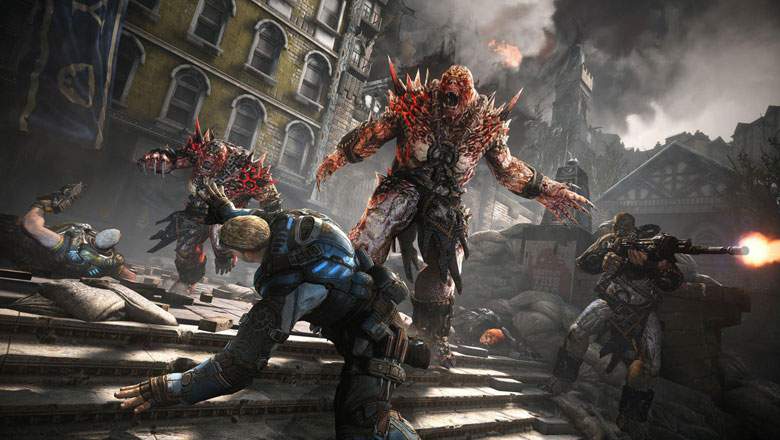 Some old enemies return in Gears 5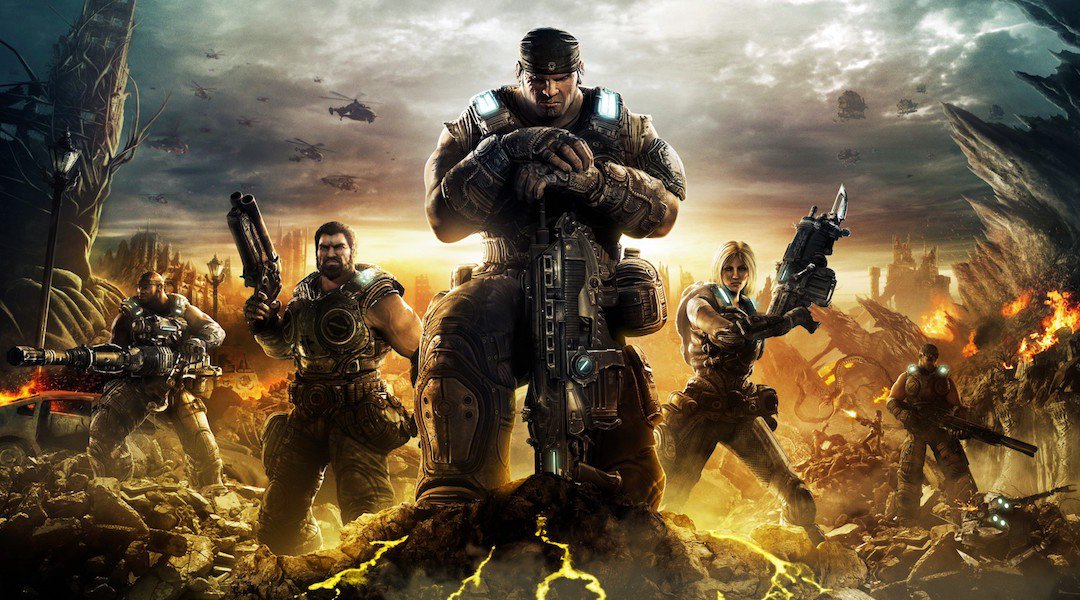 Gears 5 picks up right after Gears 4
15. JUST CAUSE 4
Check out this gameplay from Just Cause 4
Rico Rodriguez will return this December in Just Cause 4. Players will get to continue his saga as they fight against the Black Hand and Gabriela. Players will get to explore the open world environment in the South American country of Solis, as they navigate in the third-person. Developers have commented that there will be an improved experience from Just Cause 3 in regard to the AI. NPC's will now be smarter and more tactical making JC4 more challenging and engaging. Players will also recognize other improvements with physics based rendering and a new animation system.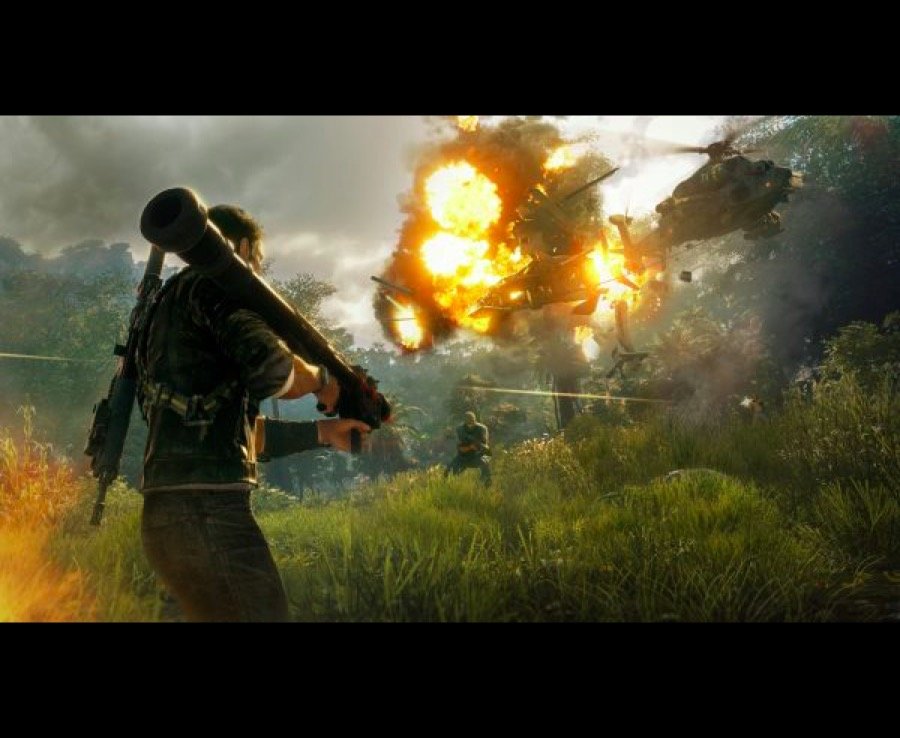 Protagonist uses a missile launcher.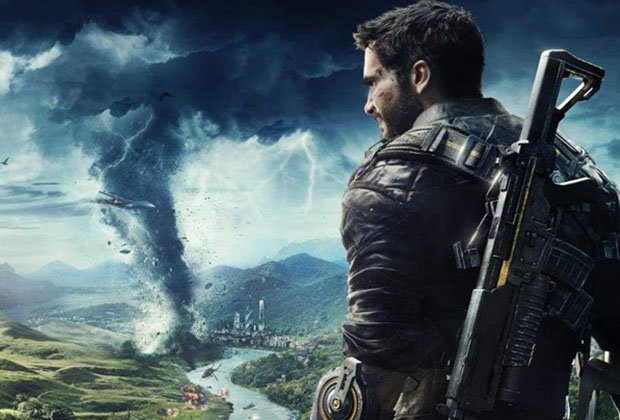 Protagonist looks out over the destruction of a city.
14. FALLOUT 76
7 Minutes of Fallout 76 Gameplay from E3.
After the success of Fallout 4, it is hard to believe that another Fallout game is already upon us. Fallout 76 was announced at E3 2018 and has an expected release date of November, 2018. Fallout 76 is taking a step away from traditional Fallout games and moving to a more online multiplayer environment. However, this won't be a traditional MMO as there will only be a dozen or so players on one server and it won't be a battle royale. Fallout will still have a storyline and various quests to complete for players, much in the traditional style. Players will have a chance to build bases, or settlements, in various places on the map. However, these settlements are open to attack from enemies, and they can be moved.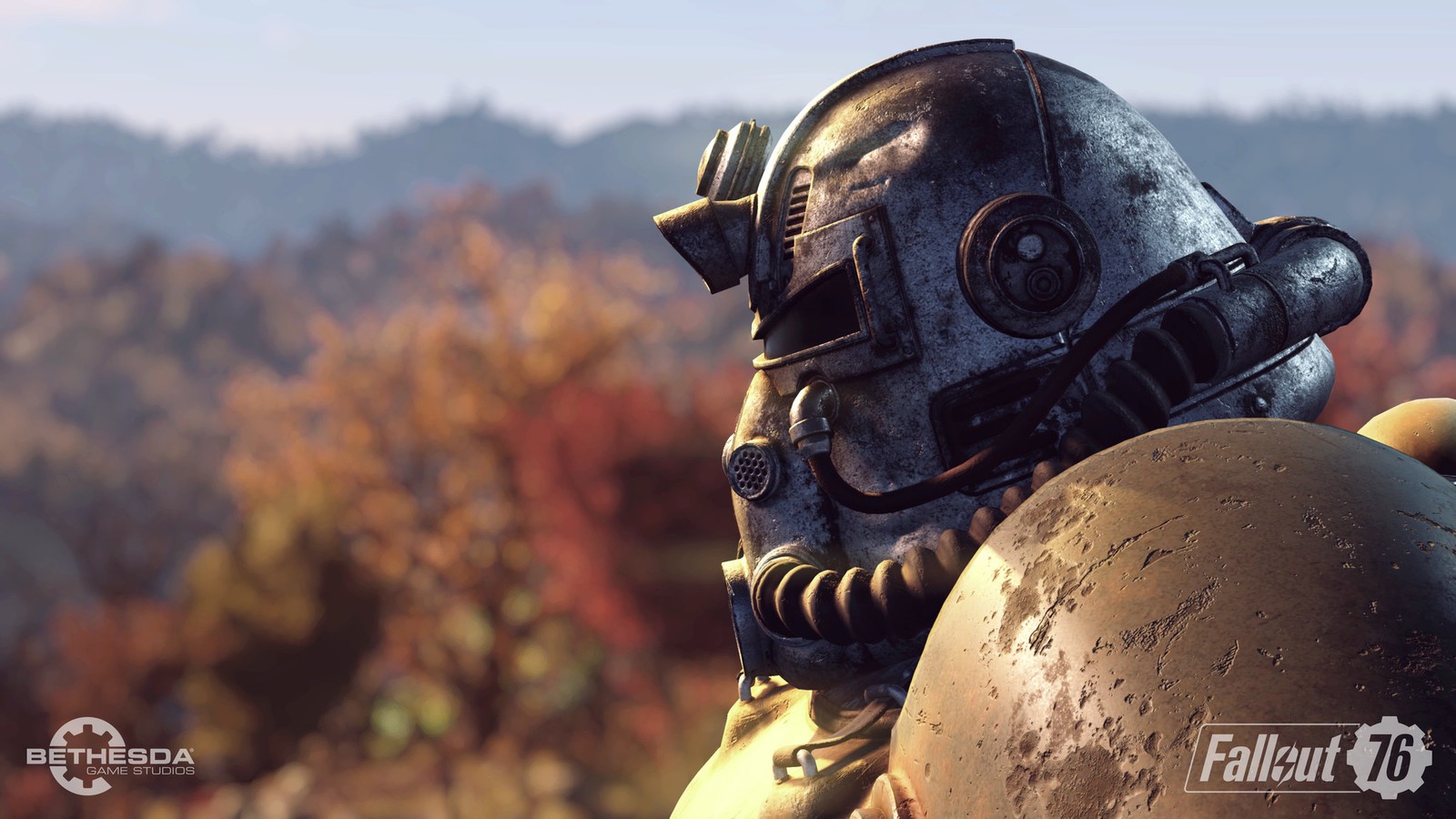 Iconic Fallout suit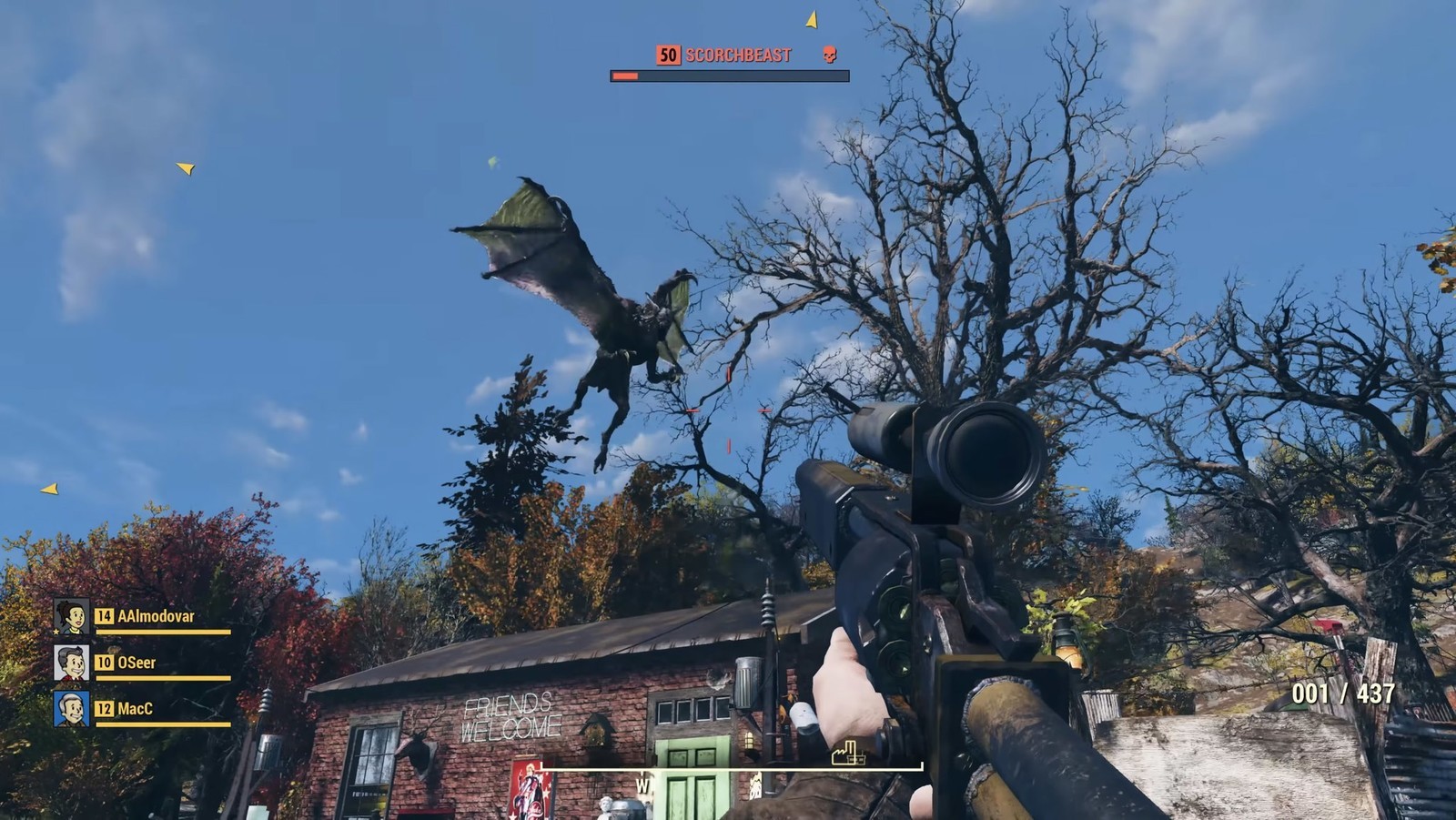 A player takes aim at a mutated enemy. 
13. BEYOND GOOD & EVIL 2
Cinematic Trailer of Beyond Good and Evil 2
It has been over 15 years since the release of the first Beyond Good and Evil, back in 2003. This new installment will take place prior to the original. There will be traditional role-playing elements in this third-person open world. Players will be able to build their character from the bottom up, eventually gaining a spacecraft and crew members, which they can upgrade as well. There is a plan for fixed story events, as well as story events that are based on character decisions. Beyond Good and Evil 2 is slated to be released in the next few years.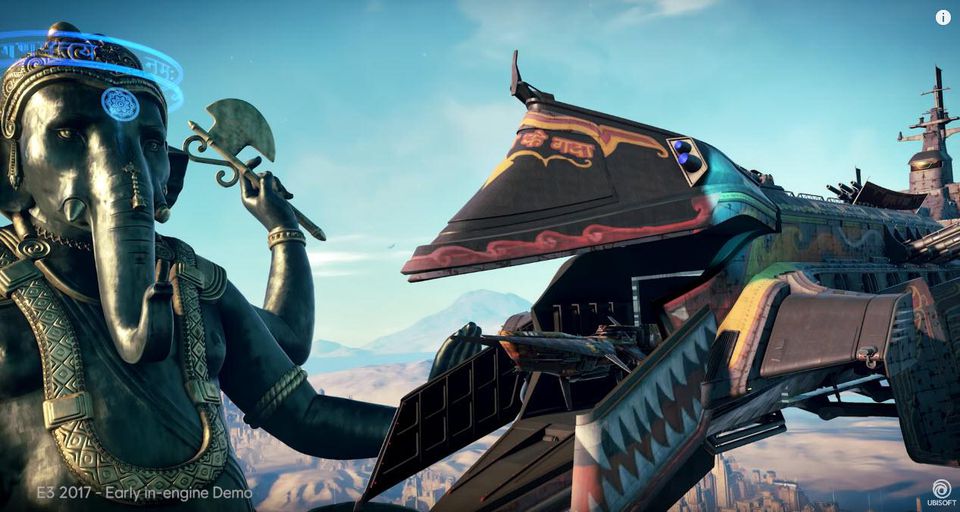 Elephant god
Possible NPC, looks like a monkey warrior.
12. JEDI: FALLEN ORDER
Video of Jedi: Fallen Order reveal. 
After the flop of a Star Wars game that was Battlefront 2, fans everywhere were excited when Jedi: Fallen Order was announced. Unfortunately, we know practically nothing about the upcoming game. Basically, all that is known right now about the game is the name and that it is a single-player game. We would certainly love to see some improvements from the botched Star Wars games of recent history. Star Wars Jedi: Fallen Order is scheduled to be released in the later part of 2019.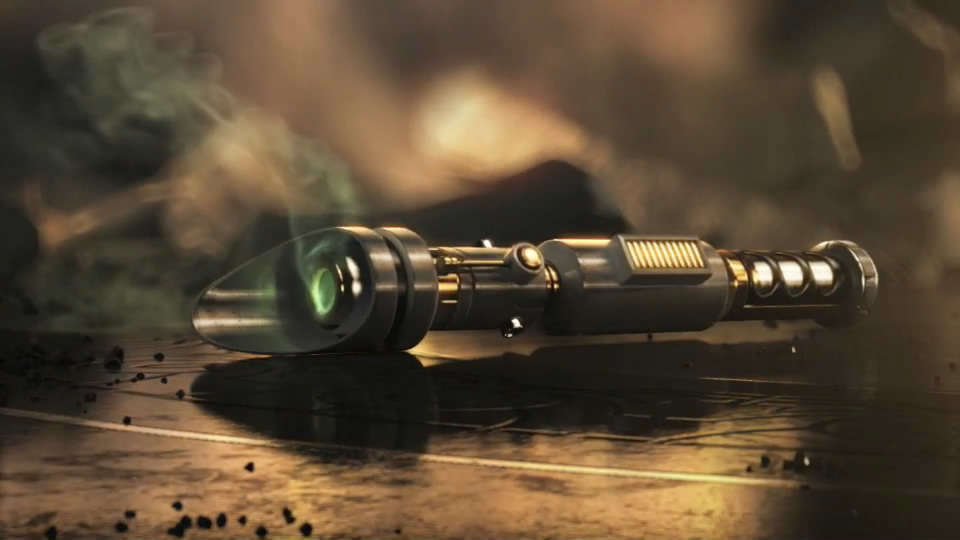 Smoking lightsaber, could be a sign of the Fallen Order.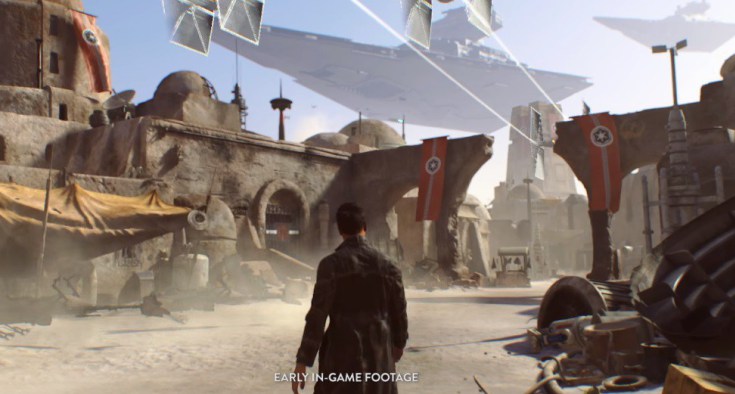 Gameplay on a desert planet.
11. M&B 2: BANNERLORD
Gameplay from M&B 2: Bannerlord. 
It seems to be a trend for modern games to be set years before their predecessor, such is the case for M&B 2. Set 210 years before the first M&B, the second installment shows how the world became the way it did. There seems to be a very close comparison between the kingdoms in the game and the fall of the Roman Empire into Medieval times. Players will be able to choose between 8 unique factions, all of which have various clans with their own agenda. Not much else is known about this exciting upcoming game.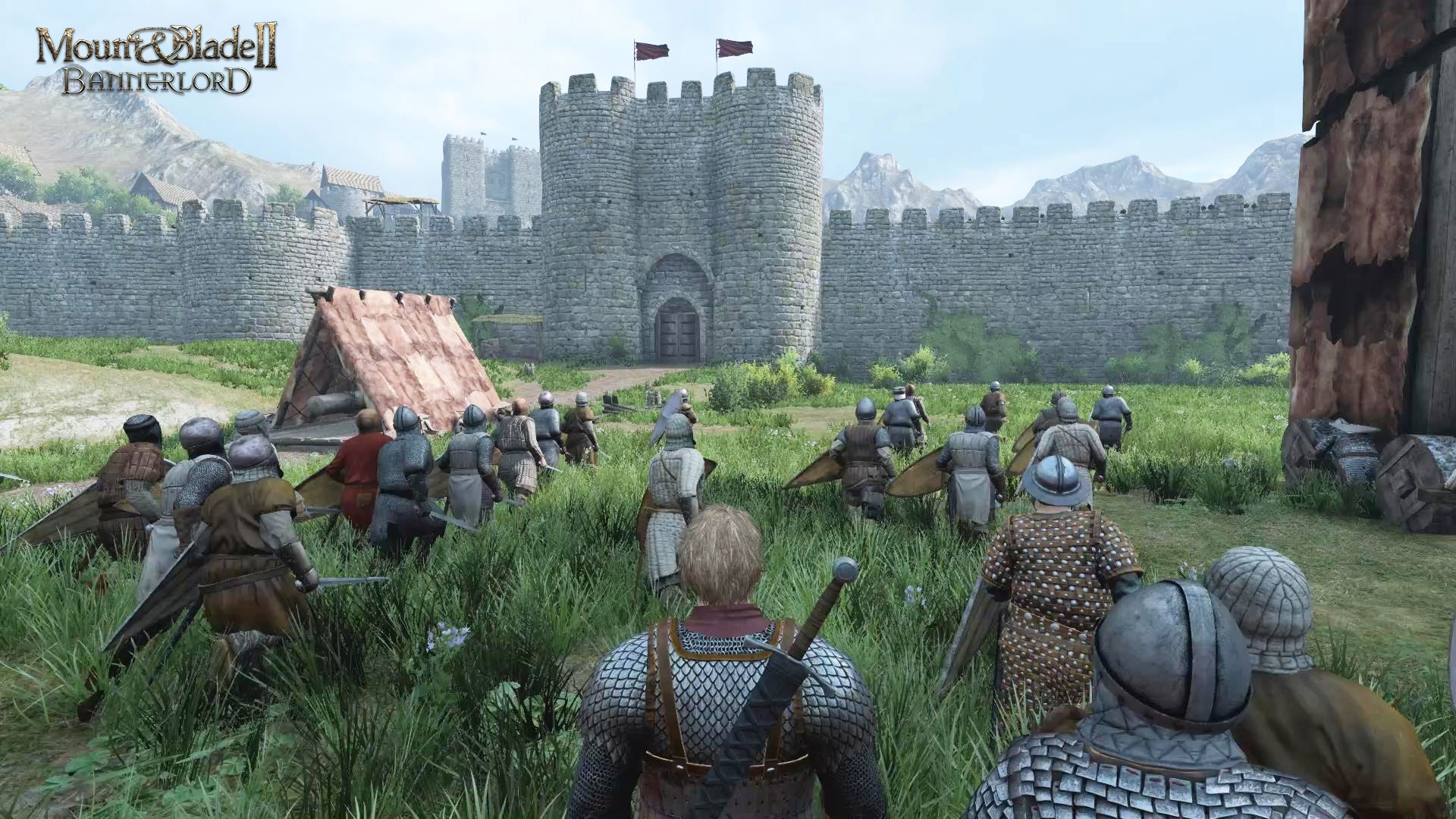 A small army gathers in front of a castle, ready to storm.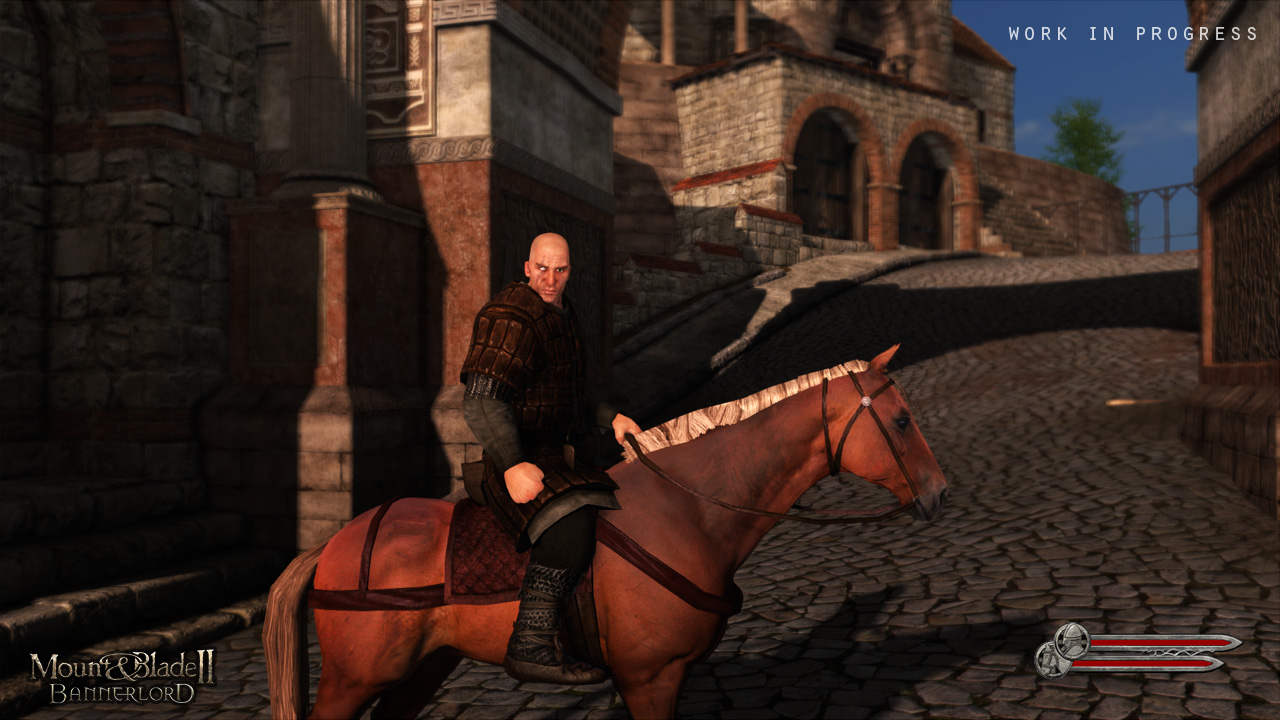 A character rides his horse through the streets of this city. 
10. OVERKILL'S THE WALKING DEAD
Gameplay and news of Overkill's The Walking Dead
We all had a good time playing the Taletell Walking Dead series, but it is nice to see a refreshing new look. Overkill's The Walking Dead is a first-person shooter set in the famous zombie apocalypse world. This game has a major emphasis on co-op, which should be the case in any zombie attack. It's a common rule that if you're alone, you basically die. There are four playable characters that must work together to complete their objectives. There will also be stealth, survival, and role-playing elements in the game. Overkill's The Walking Dead will be released sometime later this year.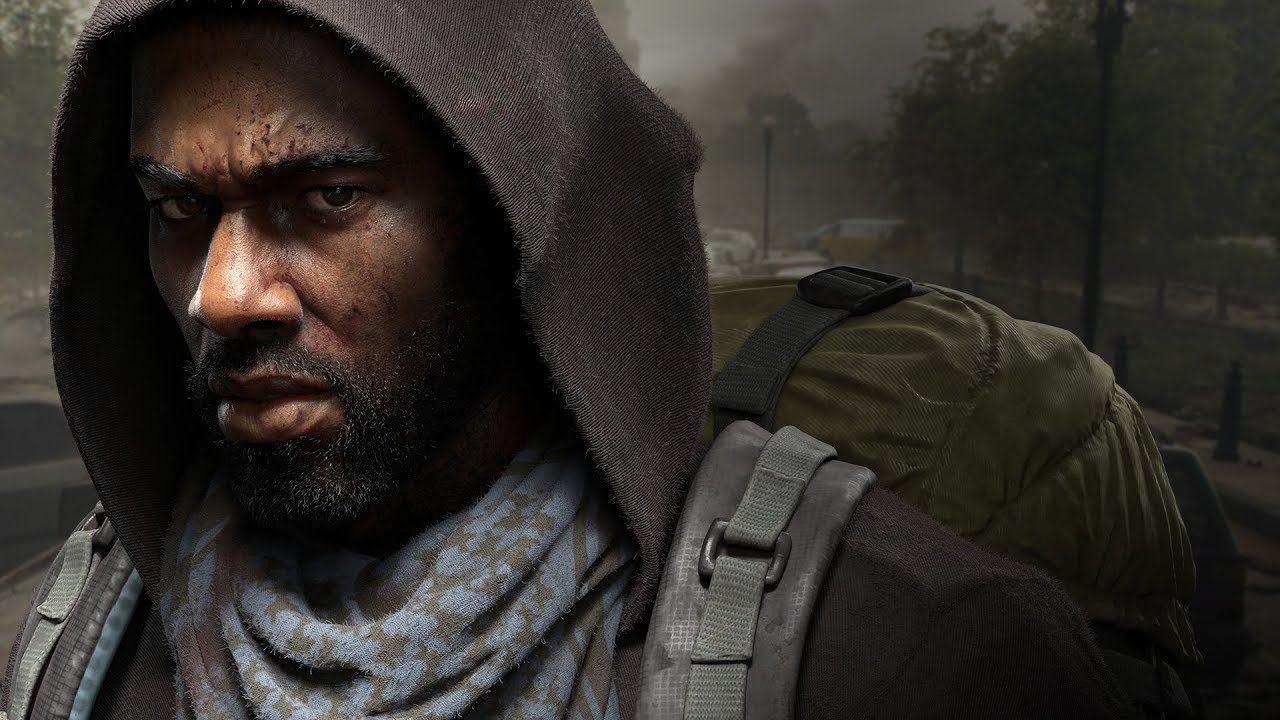 Possible main antagonist from Overkill's Walking Dead game.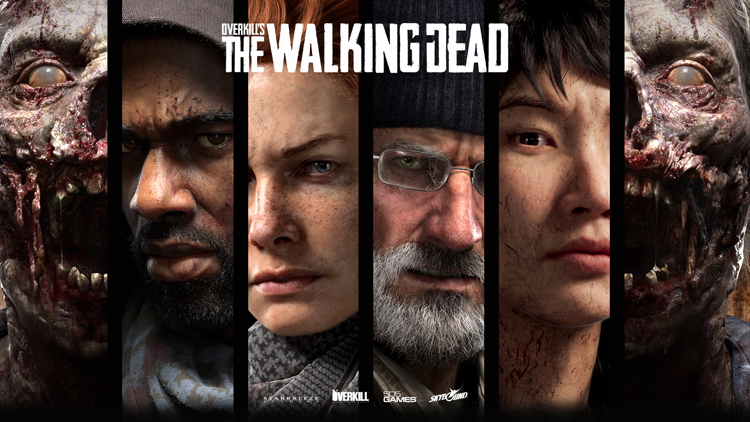 Faces that will be found in the upcoming Walking Dead game
9. ASSASSINS CREED ODYSSEY
Gameplay from E3 of Assassin's Creed Odyssey
After the success of Assassin's Creed Origin, it is nice to see the series continue again in the ancient world. Assassin's Creed Odyssey will take place in ancient Greece, where players will be able to choose from two Spartans, Alexios or Kassandra. This AC will differ from the other games in the series by making player decisions crucial to the formation of the world. Your choices will bring on various consequences. Also, players will now be able to play as a female or male character. Odyssey will bring back more ship battles than there were in Origins. Assassin's Creed Odyssey is set to be released October 4th of this year.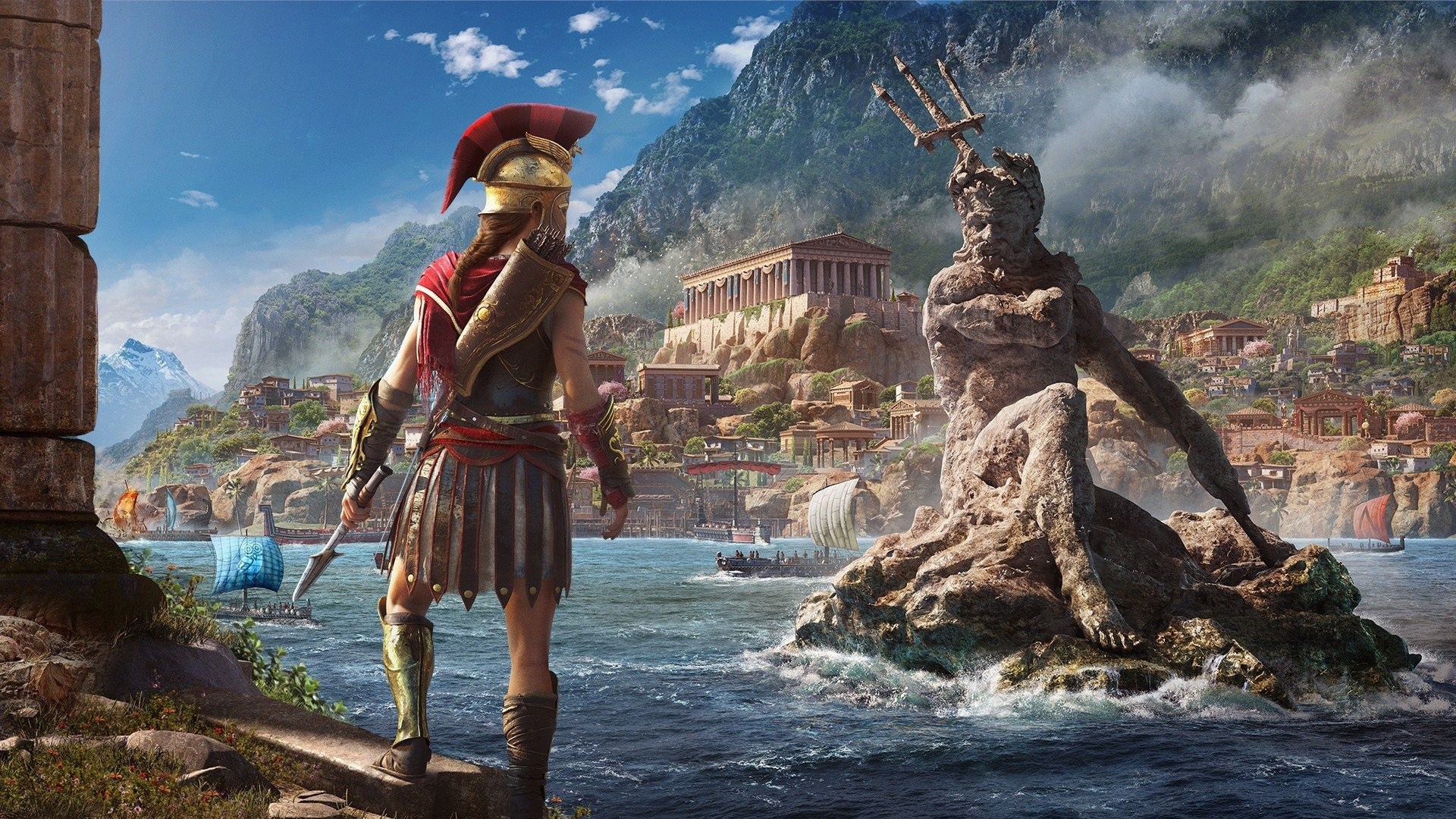 A Spartan stands ready in front of a statue of Posieden.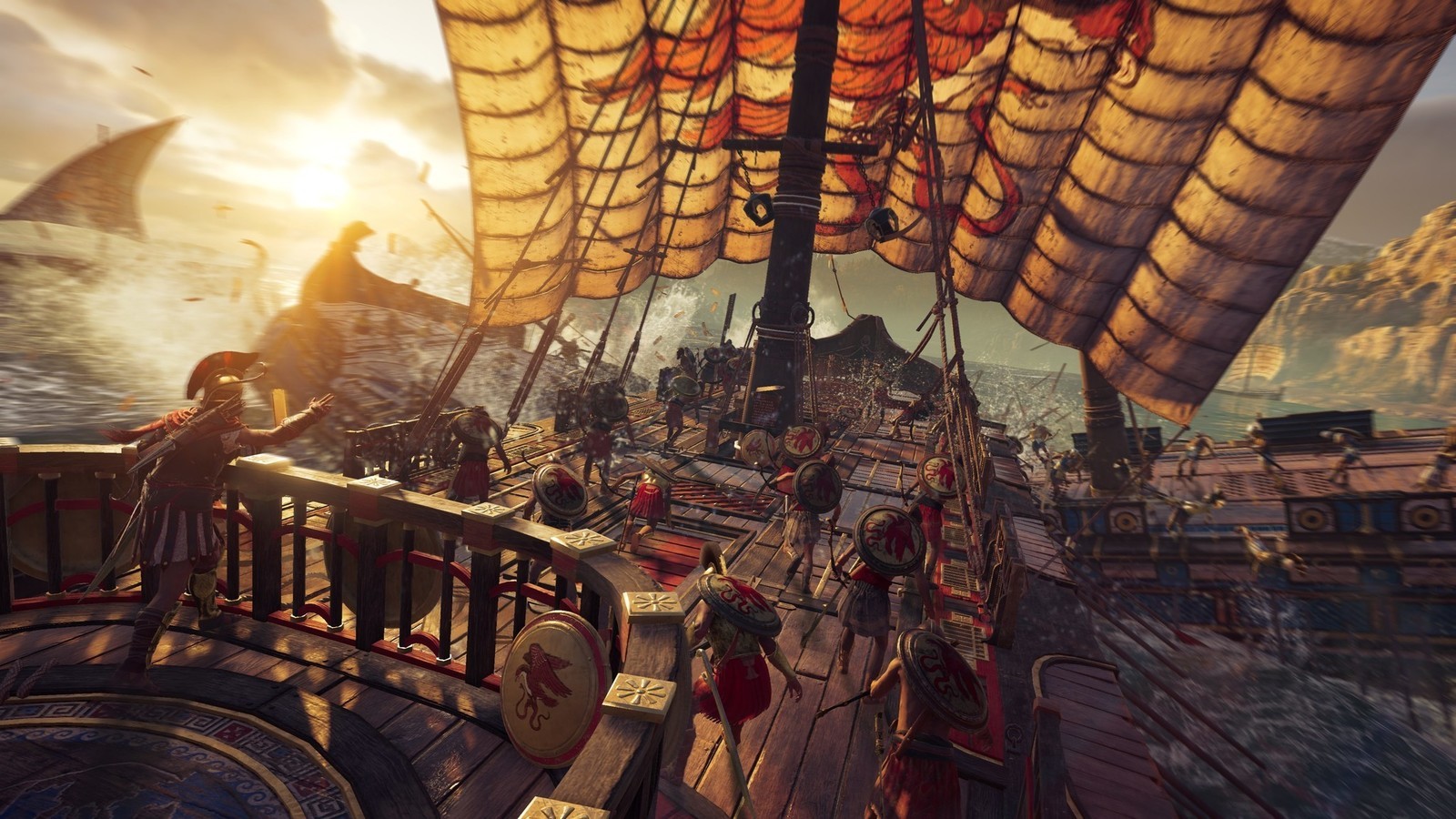 Naval battles return in Odyssey
8. THE SURGE 2
The Surge 2 trailer of the Dark Souls like Sci-Fi game. 
Have you ever wished there was a game similar to Dark Souls, but set in a Sci-Fi world? Well you are crazy, but here is the game for you. Coming sometime in 2019, The Surge 2 is a brawler type game where players fight humans and robots alike by using their exoskeleton armor. An interesting aspect to this game is that players will have access to the "limb targeting system," which allows them to focus their attacks on specific parts of their enemies' bodies. No crotch shots please. Developers have promised that The Surge 2 will be an upgrade from the first game with new abilities, weapons, and drones.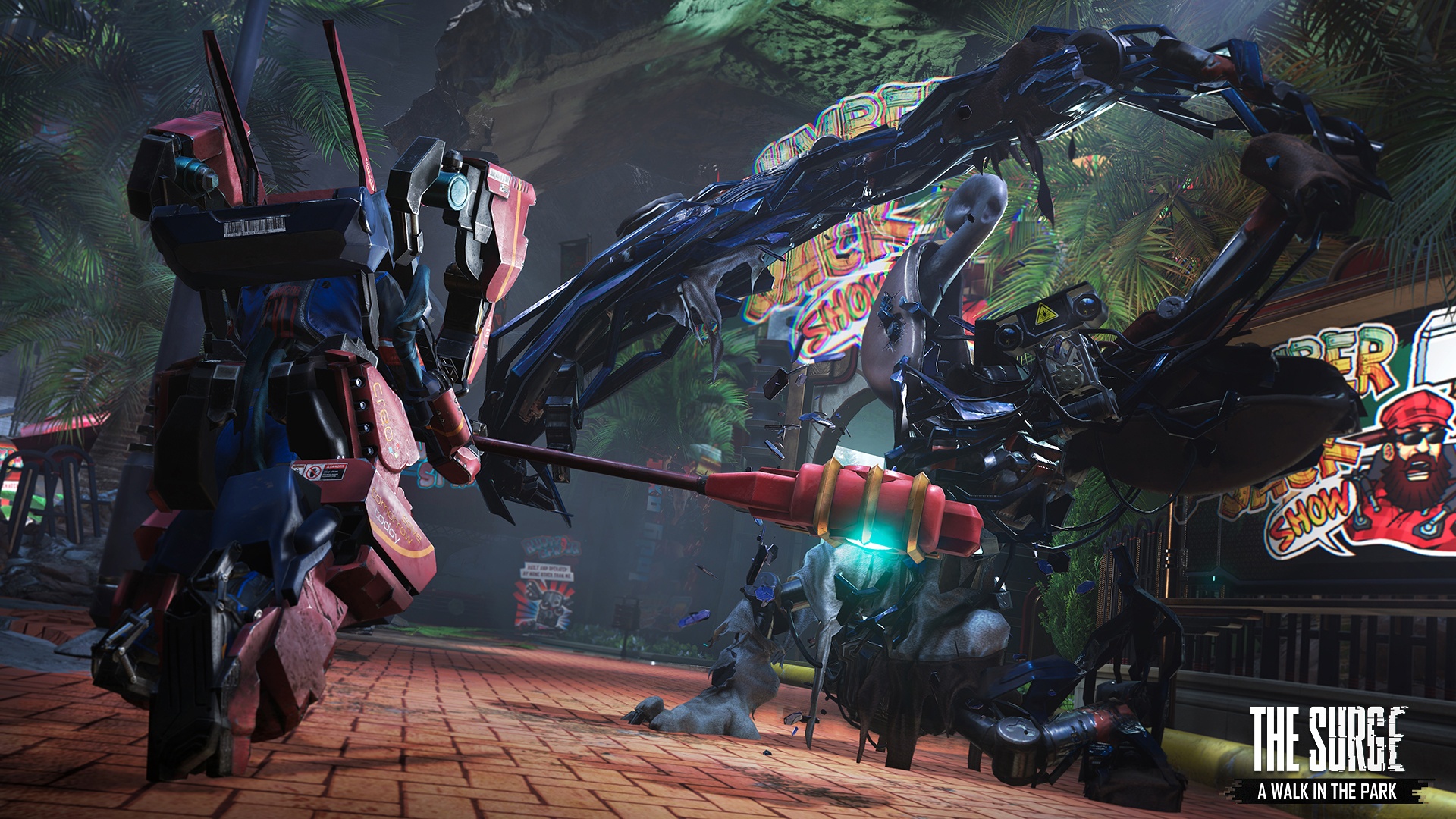 Strange machine attacking a player wielding a light pole.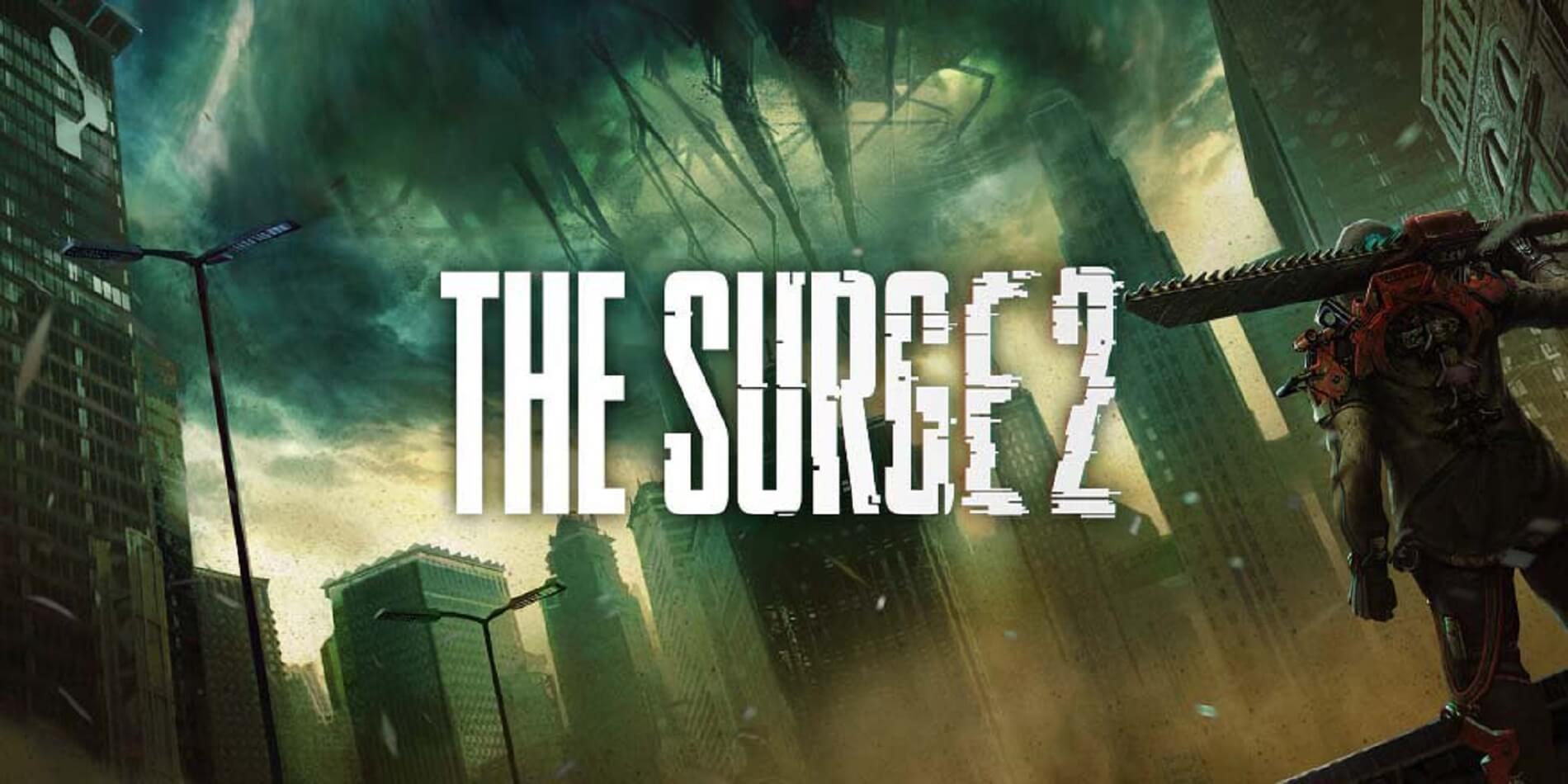 The Surge 2 cover photo
7. GTFO
Gameplay video from GTFO
With a planned release later this year, GTFO is a cooperative survival first-person shooter, set in the Chicxulub Crater. Players form a 4-person team as they explore an underground science complex, trying to piece together the tragedy of what they have unleashed. All of this happens as they are hunt by an army of monsters thought to be behind the extinction of the dinosaurs.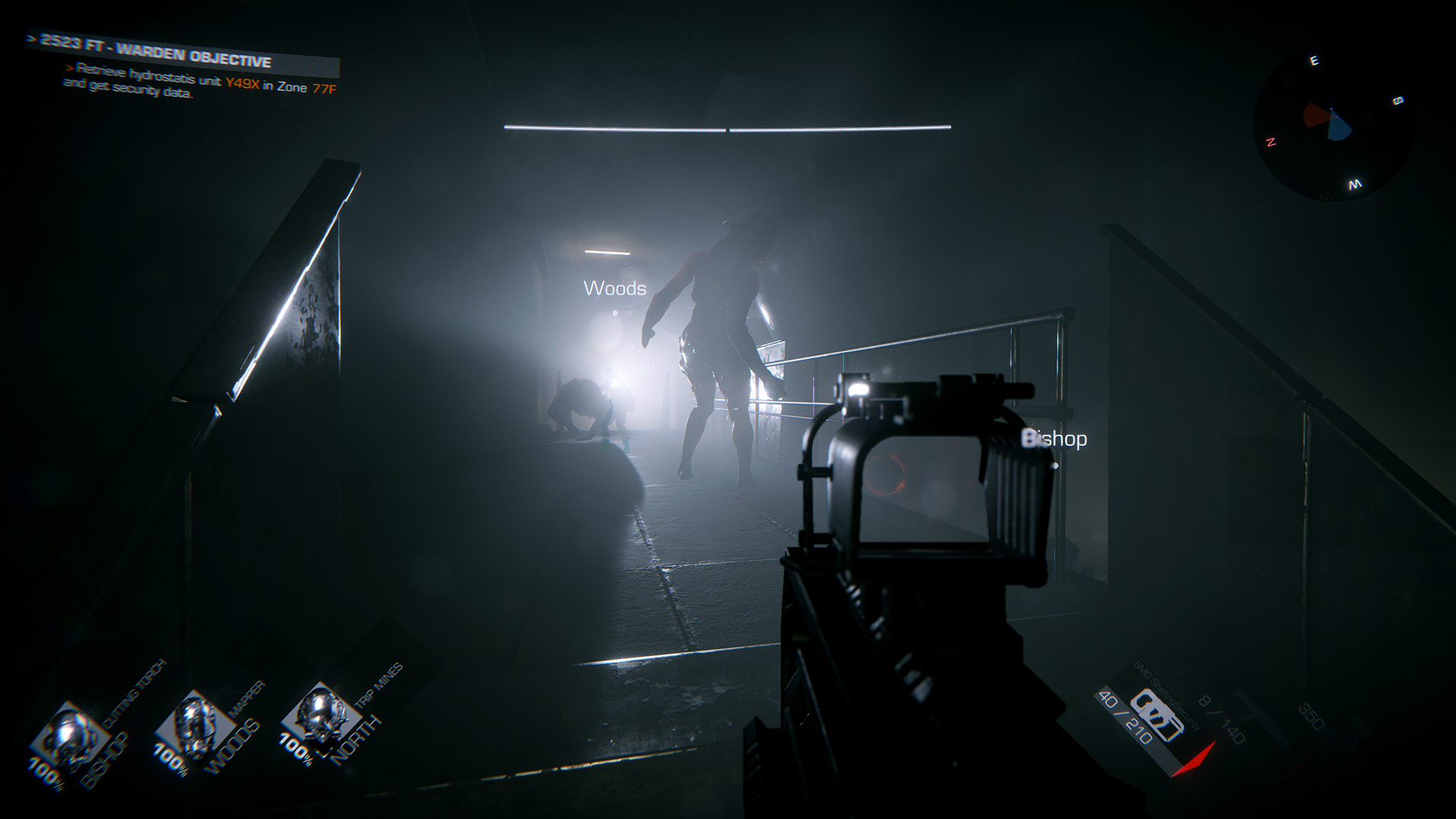 A monster comes out of the light towards a player.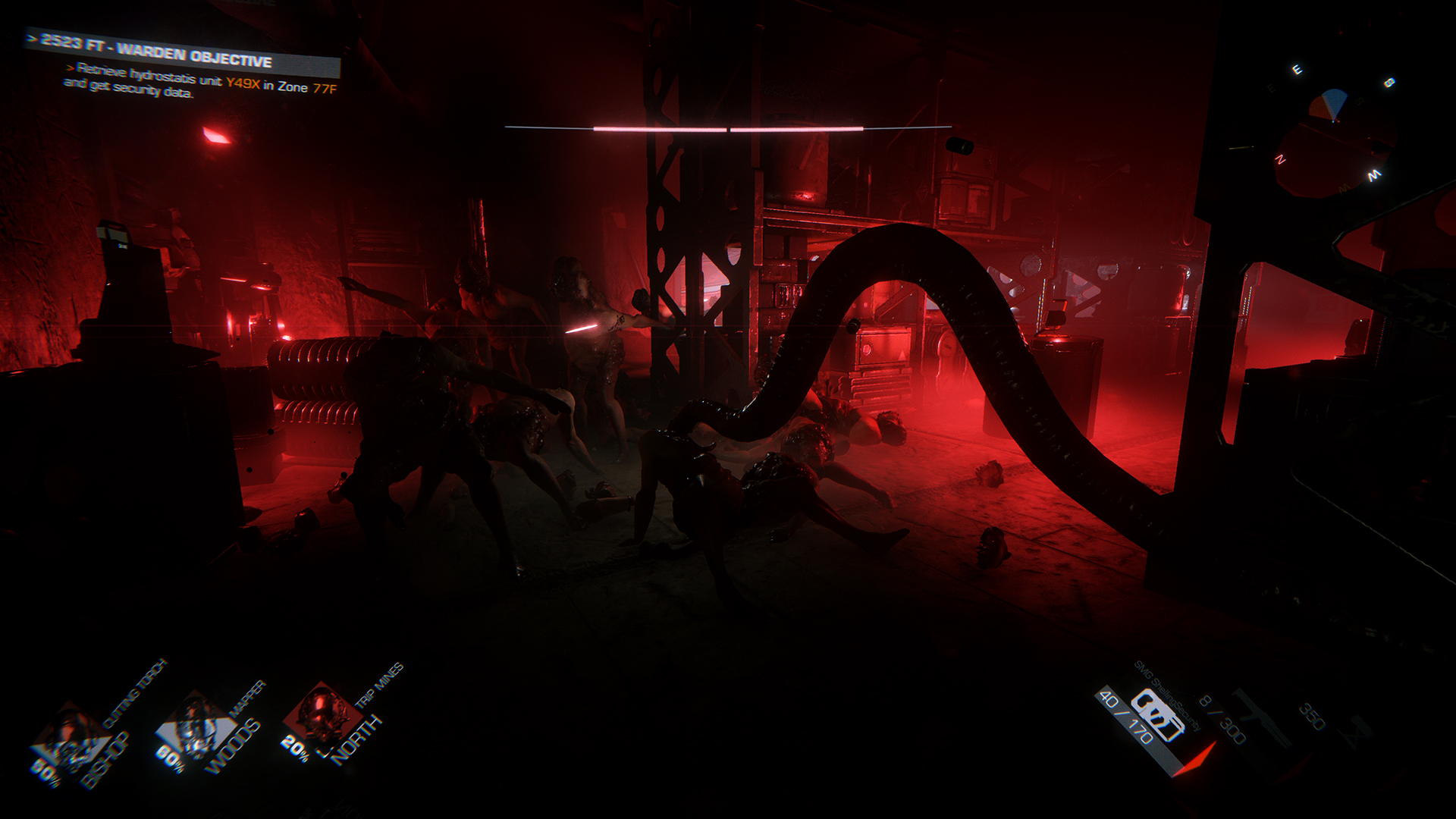 Enemies can be hard to see in the dark. You better GTFO
6. RAGE 2
Video of Rage 2 trailer and gameplay. 
This exciting first-person shooter by Avalanche Studios returns to the post-apocalyptic world where mutants roam and you have to kill them. Players take on the role of the last ranger as he explores the open world, using various weapons and abilities, including the wingstick. Returning from the original are the Nanotrites that help increase combat efficiency. Rage 2 is expected to be released in the first half of 2019.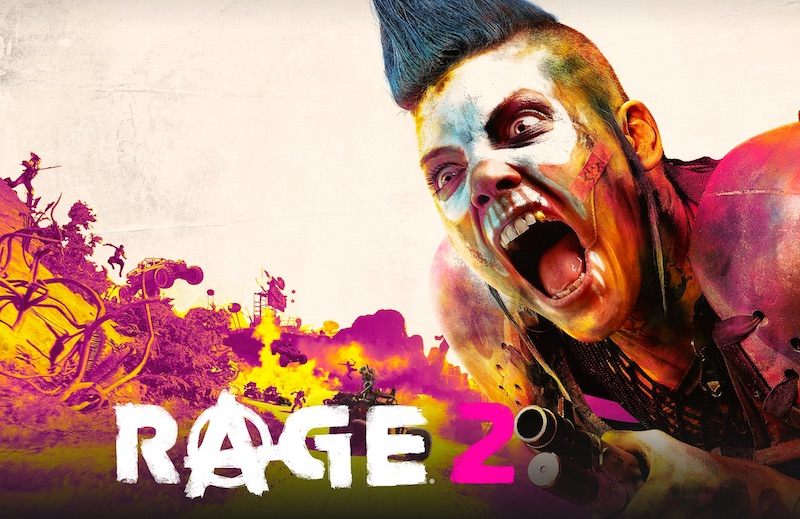 Cover photo for Rage 2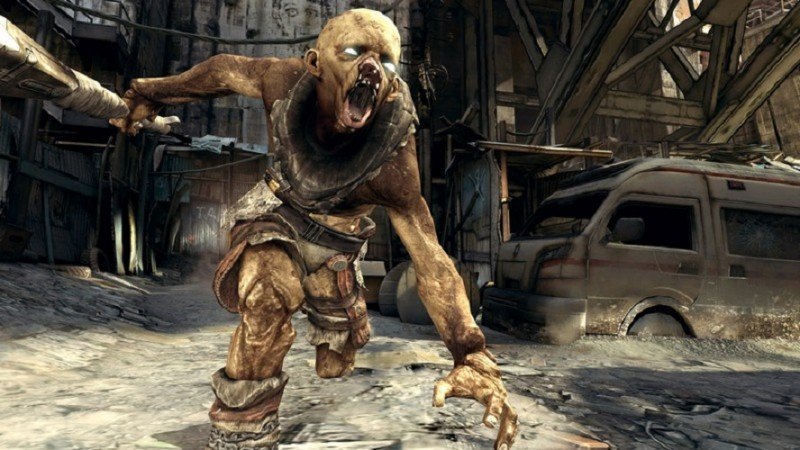 A mutant comes out of hiding towards the player. 
5. THE DIVISION 2
Video containing gameplay and news from The Division 2
Tom Clancy's The Division returns in this online action role-playing game. Players will be placed in Washington, DC, where a civil war has broken out. They will have to join with other players to complete certain tasks as they take on the villainous band of marauders. Players will be able to explore DC in the third-person. There are plans for three free DLC's that will be released after the game in early 2019.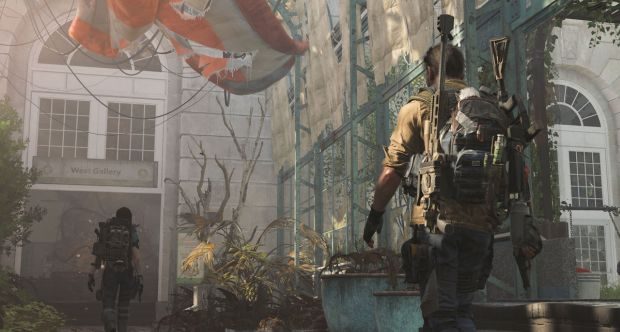 Stealth may be a part of the Division 2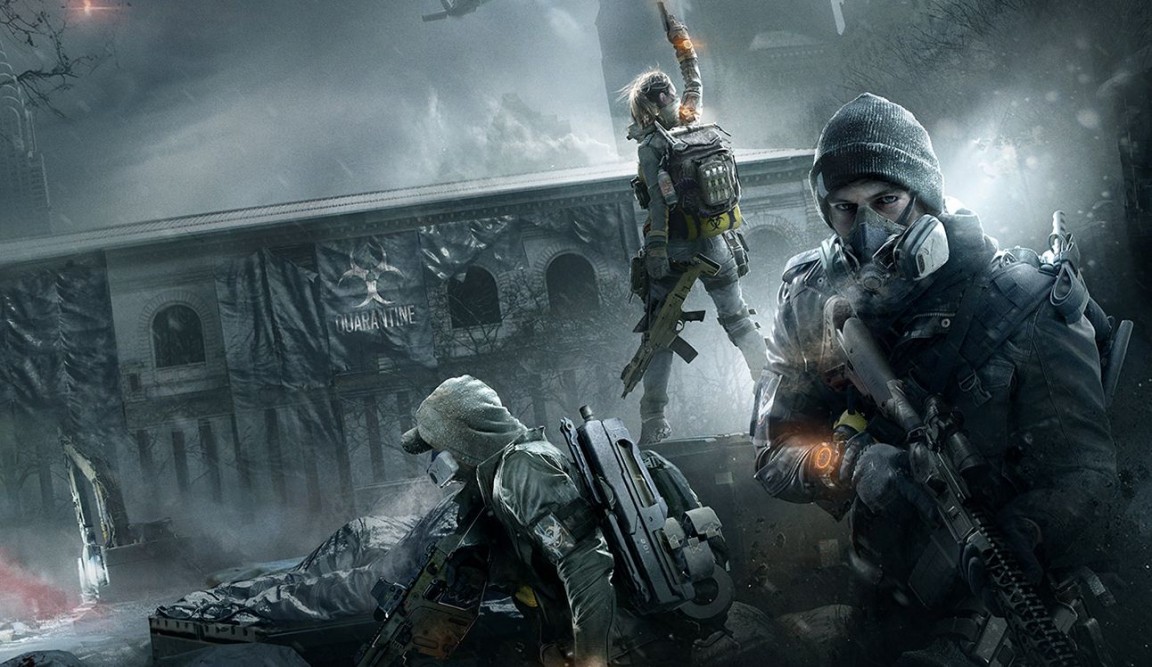 Cover photo for the Division 2
4. CYBERPUNK 2077
Trailer of Cyberpunk 2077
Cyberpunk 2077 is based on the tabletop board game of a similar name and set in the Night City, California. Players take on a first-person role play in this open-world with 6 different areas to explore. Players will play as Mercenary V, a customizable character. There is a range of weapons and melee options that players can use as they explore Night City. Players will be delighted to know that they don't have to walk across the city, but are able to drive, similar to GTA. Cyberpunk 2077 is set to release in the next couple of years.
Splintercell like headgear may be used in Cyberpunk 2077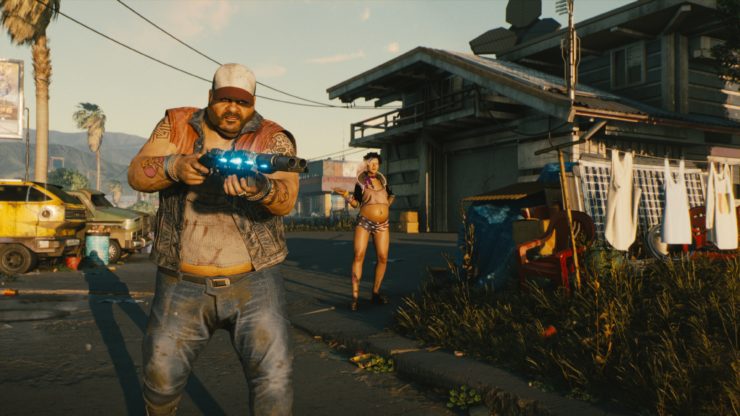 Redneck farmer holds his ground, with lovely wife in the background.
3. SCUM
Video containing some gameplay from SCUM
Described as a "prison-riot survival game" SCUM takes players into an online open world where 64 players will fight to escape from a Mediterranean based island where they have been imprisoned. Players will earn fame points that will help them gain access to in game bonuses. You will gradually build your character up based on strength, dexterity, constitution, and intelligence. There are various elements that pertain to the real world such as, if your character gets his teeth knocked out, you will have to find a way to liquify your food. SCUM is set to be released August of 2018.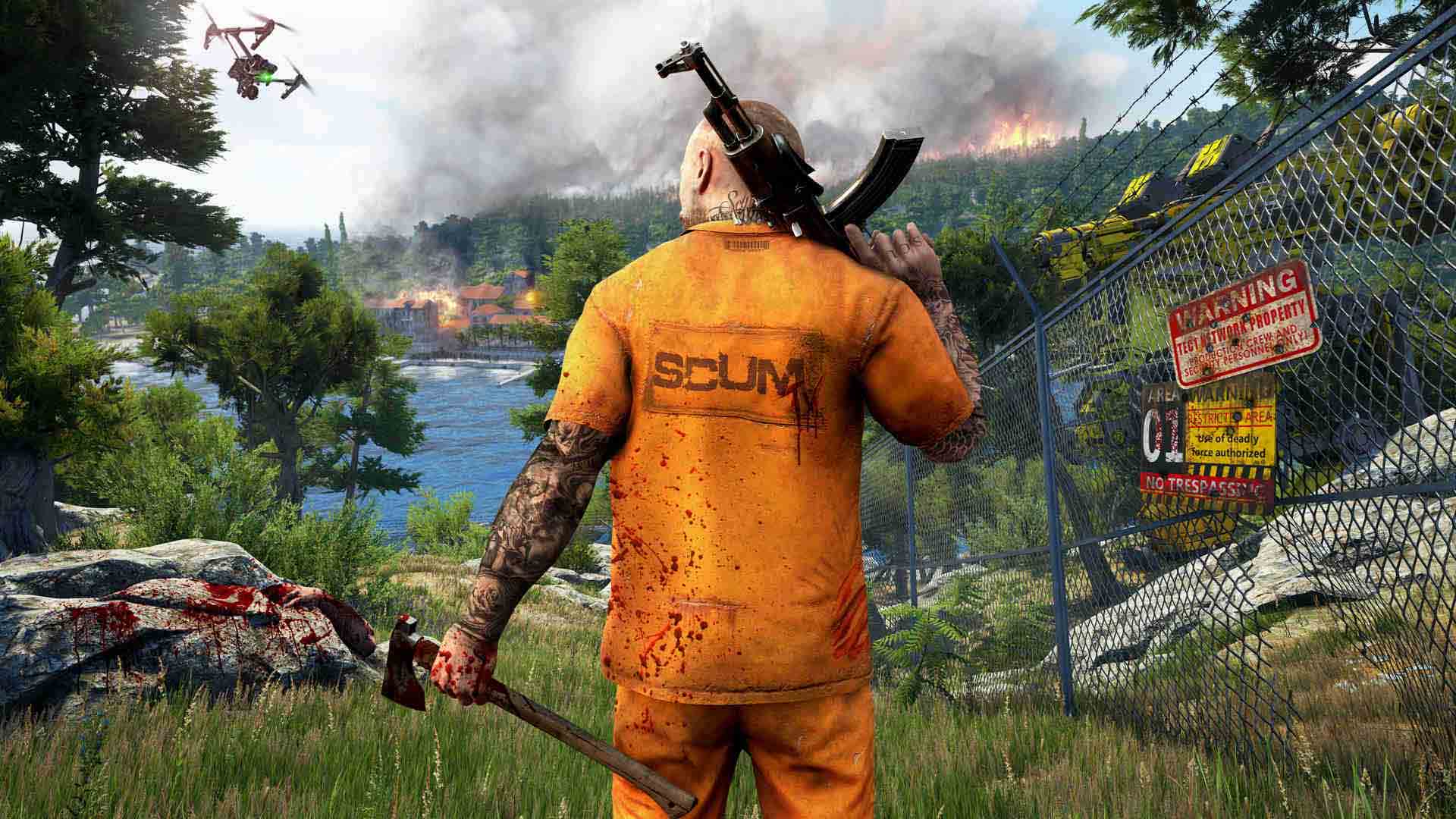 Escaped prisoner uses his best skills to try and survive.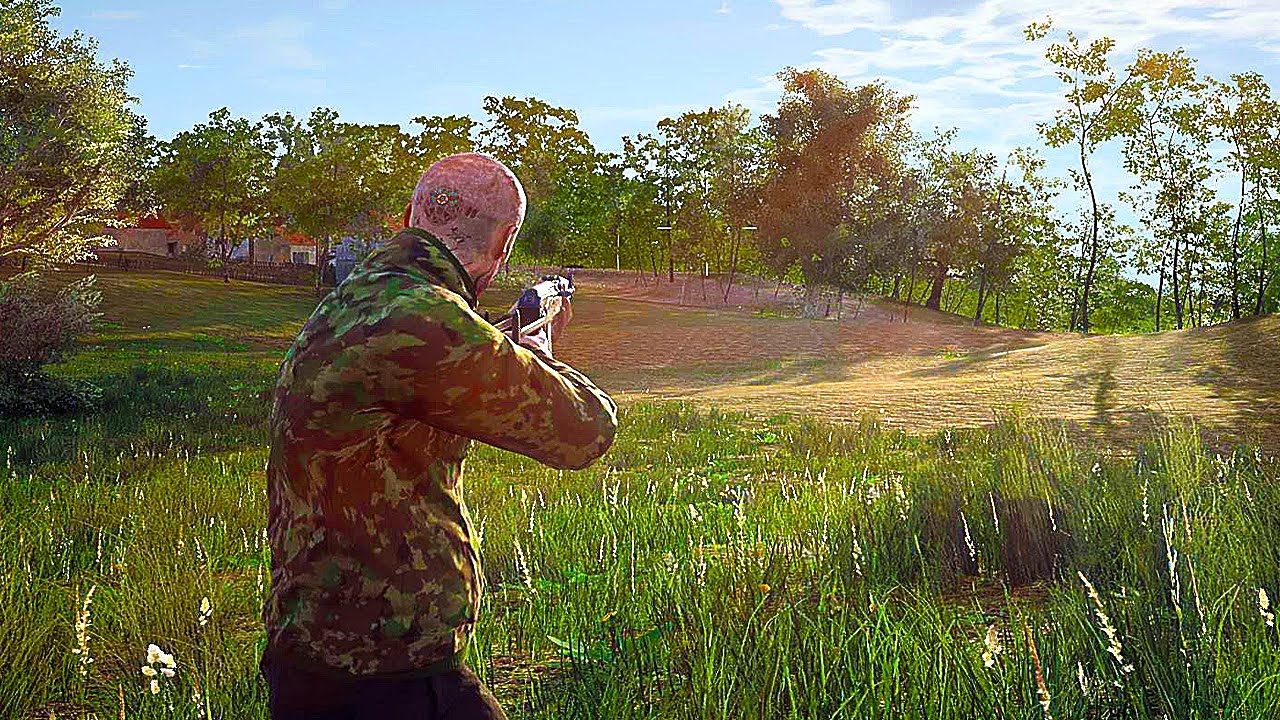 Escaped convict wears camo to hide in the grass as he takes aim.
2. METRO EXODUS
Metro Exodus gameplay video from E3
Metro Exodus is a first-person shooter that is set in a post-apocalyptic wasteland in Russia. Players will face off against mutated creatures and humans to survive. Similar to Fallout, players will be able to scavenge for material and create handmade weapons. As the story progresses, so does the weather and seasons. Look for Metro Exodus at the beginning of 2019.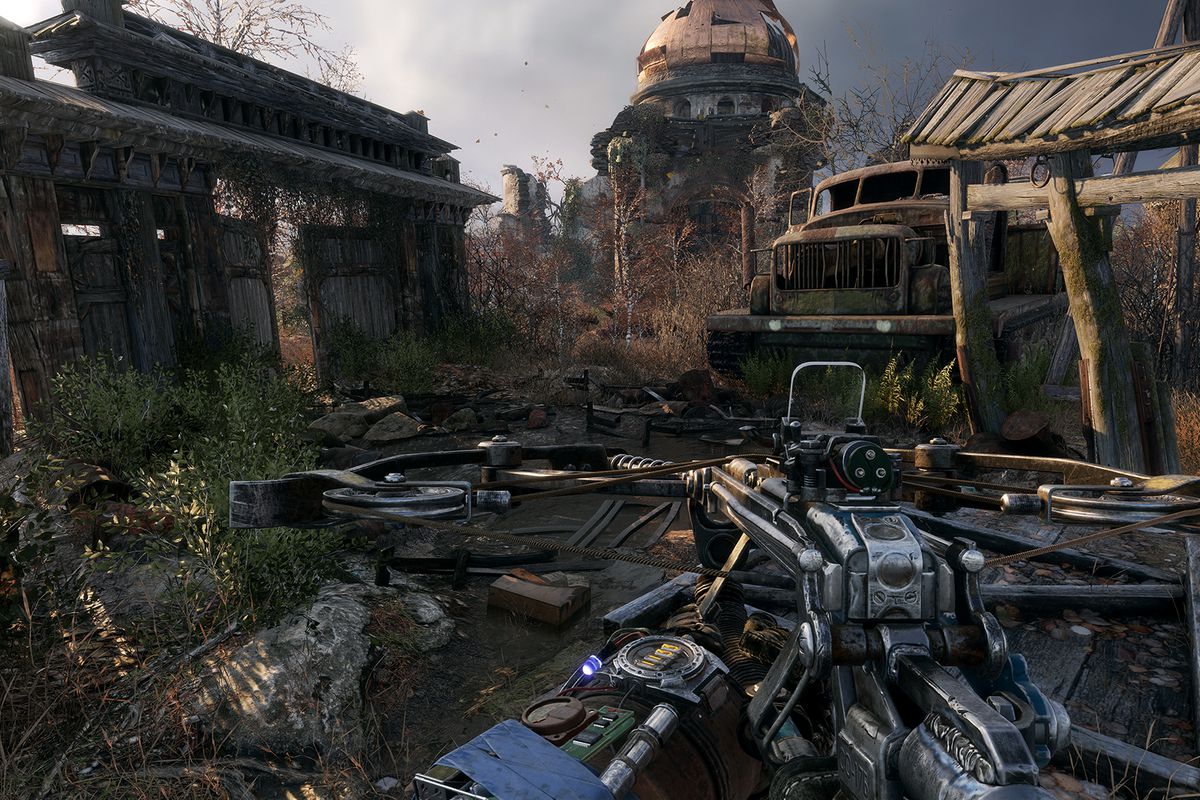 Salvage weapons as you take on Metro Exodus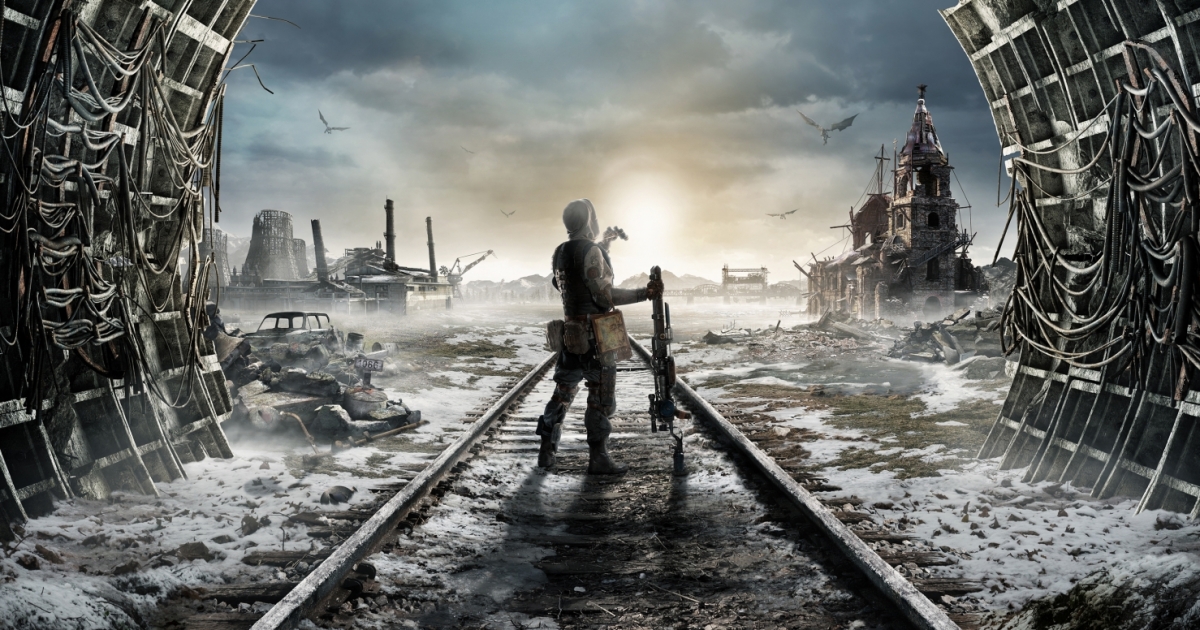 Cover banner of Metro Exodus. A character stands at the end of the line. 
1. DEATH STRANDING
Video showing whats up coming with Death Stranding. 
Death Stranding is an open-world game that is comparable to the early Metal Gear Solid stealth environments. The game is unique in that if your player dies, he is sent to an upside-down world, similar to that of Stranger Things I hope. The idea of the game is to create a connection between life and death, beginning and end. Not much more is known about the game, except that some of the characters are modeled after real actors such as The Walking Dead's, Norman Reedus. There hasn't been a release date set for Death Stranding, so keep an eye out.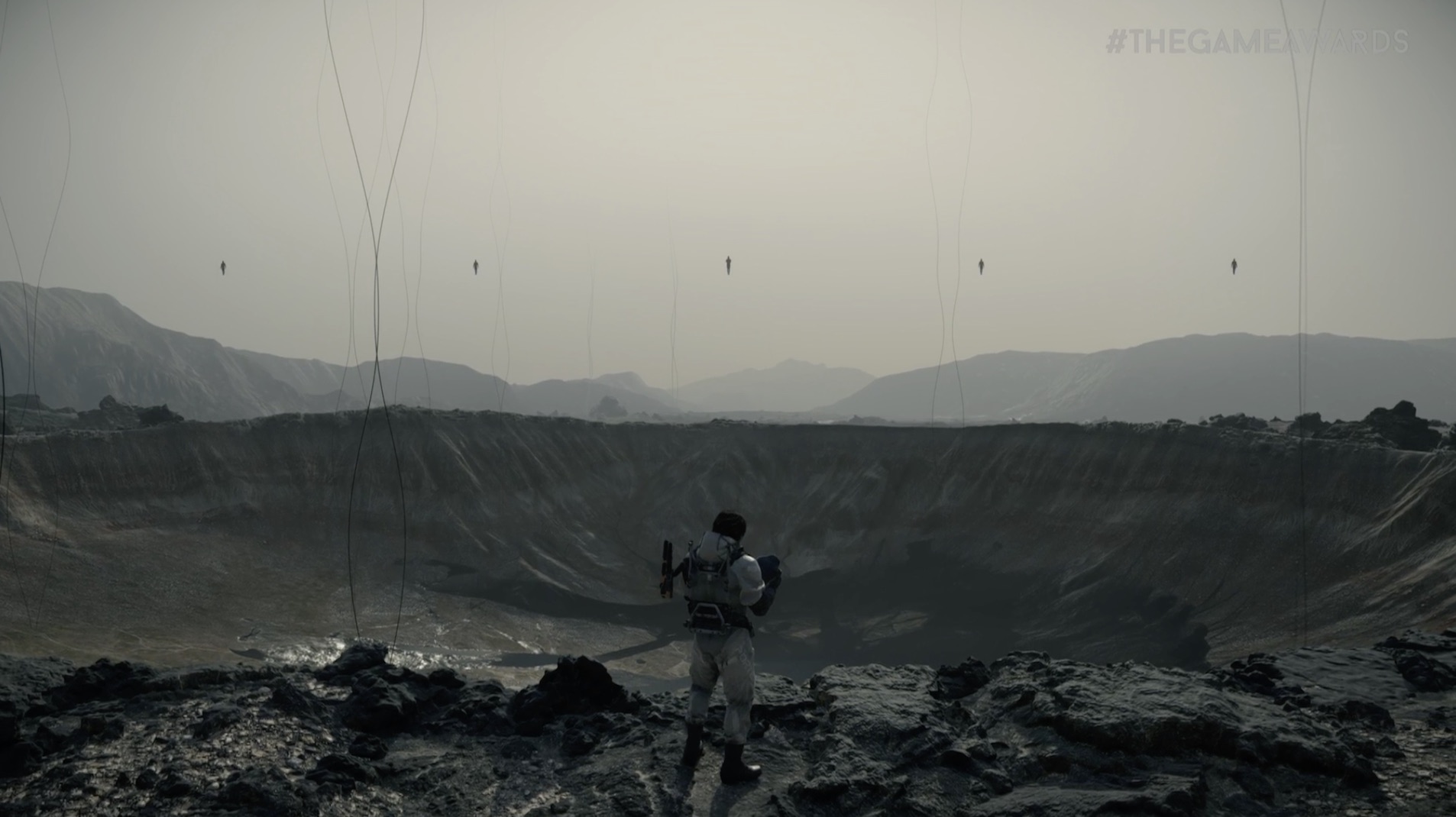 The meteor that created this crater is believed to have caused the death of the dinosaurs.
Character modeled after Norman Reedus.