[Top 10] Best Viking Books With Great Story
Updated: 28 Nov 2020 3:03 am
Some glasses have all the fun
We're back with more tales of Odin and his Vikings. From historical works to some of the best fiction books out there. Each one shares a rich story that helps paint a picture of the Norse, their Gods, and their way of life.
# 10 The Viking Warrior by Ben Hubbard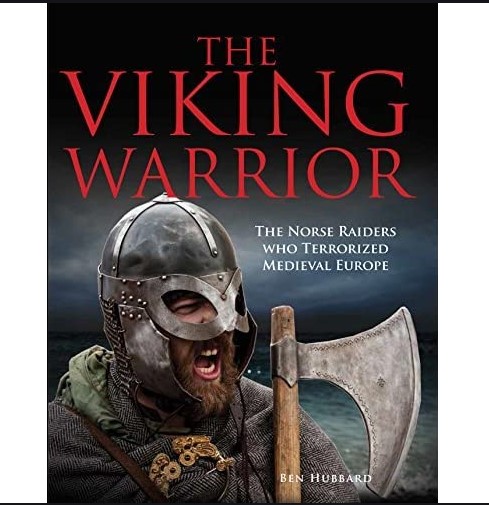 (Knowing the history of an ancient culture helps you appreciate it that much more) 
A great non-fiction book by Ben Hubbard explores the life and history of the Vikings. Hubbard goes in-depth on who the Vikings were, the territories they claimed, and their raids, which led to discoveries of new trade routes. 
You'll love this book if you're into:
History
Research
Medieval Europe
# 9 A Brief History of the Vikings: The Last Pagans or The First Modern Europeans. By Jonathan Clements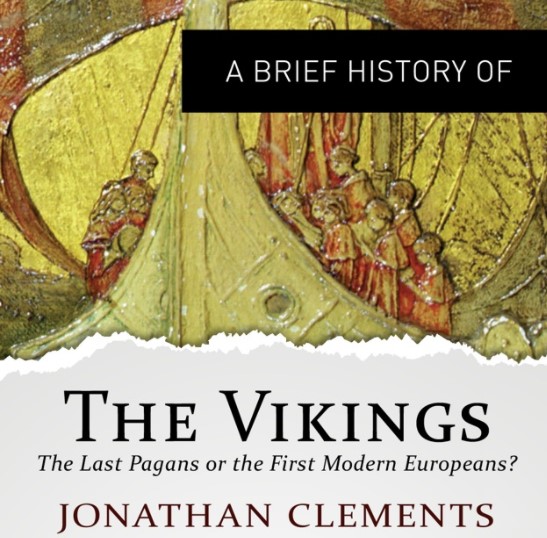 (Good read, good debate)
This book brings to a different light the views of the Vikings and asks who these SeaWolves were. Are they the romanticized explorers and pagans of the middle ages, or were they something more, something sinister, outcast among their kind? Or were they, with their grooming, sailing techniques, and equality among the sexes, a more modern society?
You'll love this book if you're into:
History
Academic Discussion
Medieval Europe
# 8 Fin Gall: A Novel of Viking Age Ireland by James L. Nelson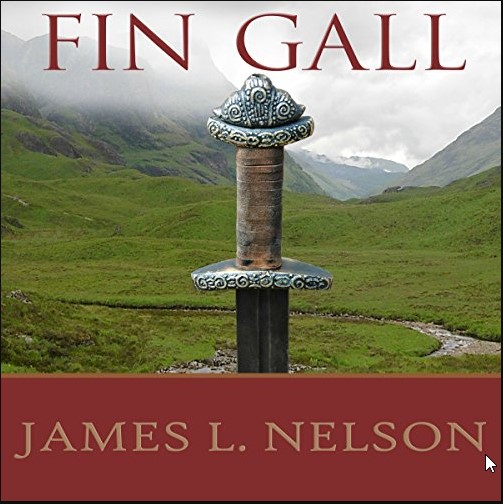 (How can you not love a good historical fiction) 
This book is the first in a series of historical fiction books by James L. Nelson called The Norsemen Saga. The book starts in 852 AD when the Vikings would raid England and Ireland before settling in the area and farming the land. The series follows Thorgrim Night Wold and Ornolf the Restless, two young nordic settlers who find themselves thrust into the Kings of Ireland's political and violent world by an act of thievery. 
You'll love this book if you're into:
History 
Viking Folklore 
Historical Dramas 
# 7 The Sagas of Icelanders: A Selection: by Robert Kellogg and Jane Smiley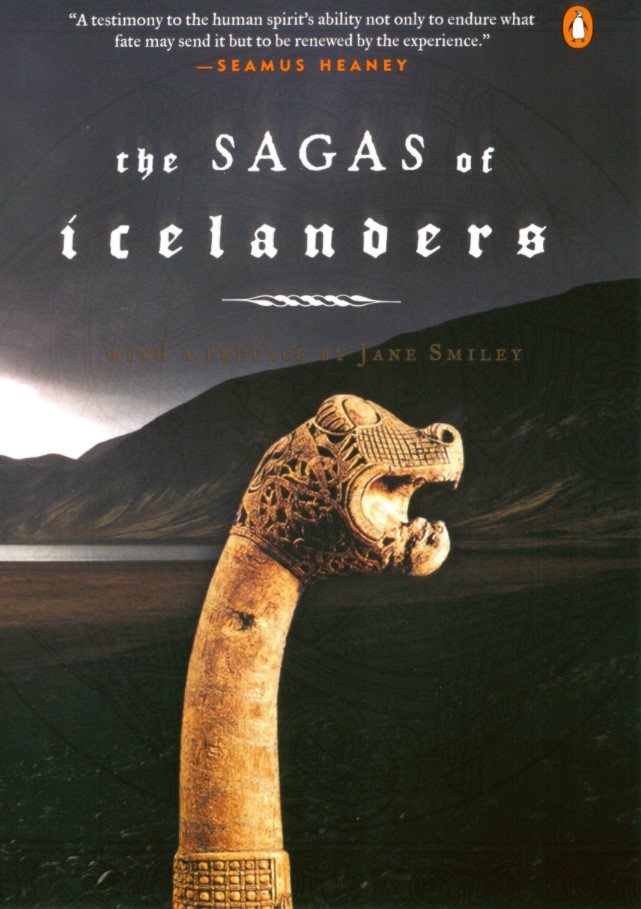 (Legends are lessons. They ring with truth. Nordic Sagas are no different) 
A collection of Folk Tales and Sagas from Iceland, such as The Vinland Sagas and The Tale of Thorstein Staff – Struck. This page-turner by Robert Kellogg and Jane Smiley is sure to become a favorite of any Heathen and folklore lover alike.
You'll love this book if you're into:
Norse Mythology
Viking Folklore
Prose and poetry  
# 6 Beautiful Wreck by Larissa Brown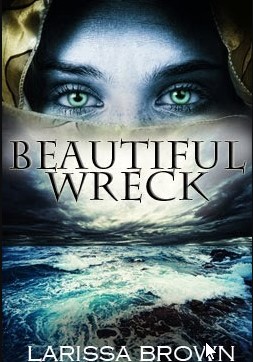 (When your VR game becomes a time machine)
Ginn designs VR worlds in 22nd century Iceland, based around the 10th century when Vikings roamed and ruled the land. She makes sure the world everyone steps into is as real as can be, down to the very smell of the beer in her tankard and the blood on the floor from a fight. But one day, unknown to Ginn, when she enters her virtual world, she gets sucked back in time and transported into the 10th century for real and on to her character's Henrik's family farm.
You'll love this book if you're into:
Time Travel
Fantasy
Romance
# 5 The Lords of the Wind by C.J. Adrien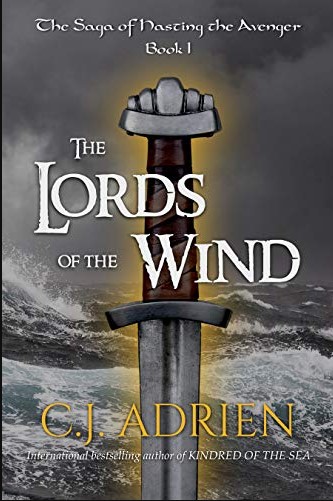 (From orphan to slave to the most feared Viking Chef of all time) 
Hasting, the supposed son of Ragnar Lodbrok and orphaned at a young age, is sold into slavery. But by a twist of fate, he was able to train as a Viking warrior instead. He later became a powerful Chieftain of his clan, leading his warriors into glorious battles. Blood Feuds, history, and intrigue fill the pages of this fascinating book.
You'll love this book if you're into:
Sagas
Historical Fiction 
Action Adventure
# 4 Riddle of the Runes: A Viking Mystery by Janina Ramirez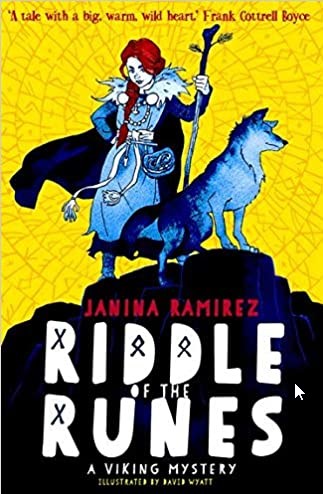 (even kids love a good Viking story) 
Alva wants to follow in her uncle Mangus's footsteps and be an investigator. With her trusty wolf Fenrir by her side, they discover a mystery like no other in her small village linked to her missing father. Beautifully written and illustrated, you will have a hard time putting down this book, which will keep you wanting to read more.
You'll love this book if you're into:
Young Adult
Mystery 
Historical Fiction 
# 3 Norse Mythology by Neal Gaiman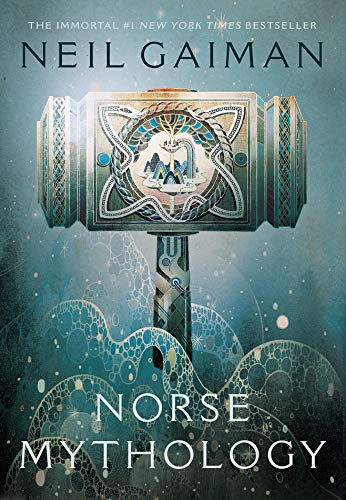 (Ahh Neil Gaiman, where would we be without you) 
The wonderfully talented Neil Gaiman has taken on the tales and myth of the Norse and owned it. A fan of mythology himself, Neil has used myths to help create the worlds of his own stories and now has returned to his roots. For fans of mythology and Neil Gaiman, then this book is an absolute must for your collection. 
You'll love this book if you're into:
Mythology
Folk Tales 
Nordic Paganism 
# 2 The Sagas of Ragnar Lodbrok translated by Ben Waggoner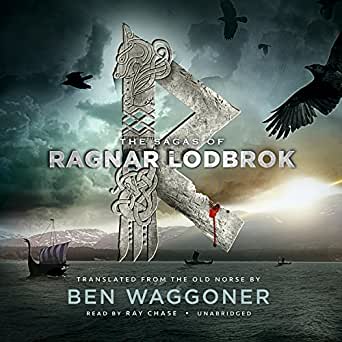 (The Sagas that inspired one of the History Channels greatest TV Shows)
The basis of History Channel's hit TV show Vikings, The Sagas of Ragnar Lodbrok, brings us into the early Viking's world as they started their journeys towards the west to raid England and other western European lands. It also tells the tales of Ragnar's many wives and sons and how he helped shape Viking culture. 
You'll love this book if you're into:
Norse Mythology
Viking Folklore
Prose and poetry   
# 1 Eaters of the Dead by Michael Crichton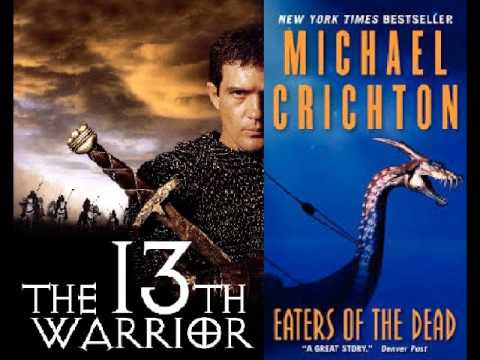 (The man who started it all) 
The book that started it all, Eaters of the Dead, was the basis for the film; The 13th Warrior; it's 922 AD, and Ibn finds himself exiled as the emissary to the North men. Ahmad Ibn Fadlan (aka Ibn) is first appalled by his Viking brethren and wants nothing to do with them. Fate, however, has other plans for Eben and the Vikings when mysterious raiders attack the Vikings in the night and take their dead with them.
You'll love this book if you're into:
Action and  Adventure
Mystery
Viking lore
Also Be Sure To Read: